| | |
| --- | --- |
| AceNotes Today | Monday, April 17, 2023 |
The Hands That Create - Senior Art Exhibition April 17-May 5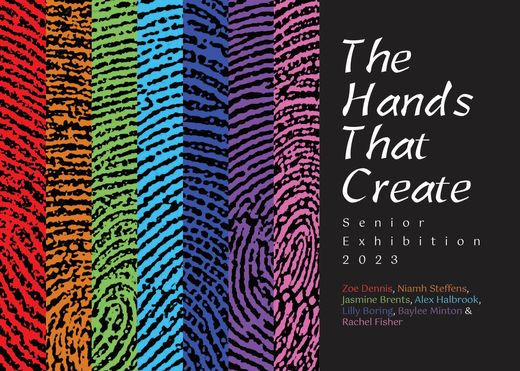 Please join the Seniors in the Department of Art as we celebrate their group exhibition, The Hands That Create. There are two opportunities to visit the exhibition and speak to the artists. The first date is April 20th from 5-7 pm and the second is May 5th, 4:30-6pm. The exhibition is located in the Melvin Peterson Gallery.
The seniors are Lilly Boring, Jasmine Brents, Zoe Dennis, Rachel Fisher, Hannah Holbrook, Baylee Minton, and Niamh Steffens. Ian Leonhardt also contributed to the exhibition with the original music.
The Melvin Peterson Gallery is open during the week with posted hours:
Monday, Tuesday, Friday, and Saturday, 12-3pm
Wednesday and Thursday, 12-6pm
Hope to see you at either reception.
Department of Art
Submitted by Carol McCraney cm177@evansville.edu
UE Jazz Band Concert - Jazzy TV Theme Songs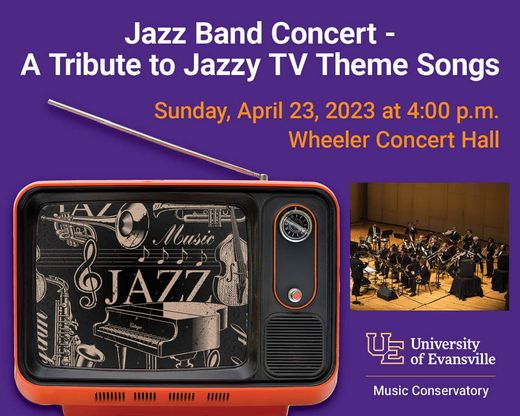 UE Jazz Band will be performing music from Cowboy Bebop - Tank!, Bob Newhart, Sanford & Son, Family Guy, Sesame Street, Frazier, Barney Miller, The Simpsons, Hawaii Five-0, Peanuts, Fairly Odd Parents, Law & Order, and Get Smart. Our very own Luke Robertson (lead alto) has arranged three charts for this concert and Mr. Brian Esche has created an accompanying video. We will also be in the newly renovated Wheeler Concert Hall. The concert is FREE and is on Sunday April 23 at 4:00 PM.
Submitted by Tim Zifer tz3@evansville.edu
FREE Lollys Pops
The University of Evansville really needs your help to get to the 60 percent goal for the campus survey completion! The response rate is currently at 9 percent, but if by next Friday, April 21, UE reaches the goal, Lollys Pops will come to campus as a special thank you!
The survey is completely anonymous and takes less than 10 minutes!
If UE reaches this goal, there will also be a a $500 donation made to United Sound. This organization was created through a ChangeLab, and its purpose is to give students with disabilities an opportunity to learn how to read and play music and perform in a concert.
Please share your feedback with UE at your earliest convenience!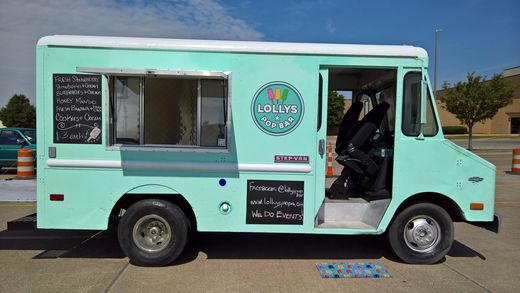 Submitted by Holly Smith / hh98@evansville.edu
Journey to Justice - June 10-17, 2023
From June 10-17, 2023, the University of Evansville will lead an eight-day Journey to Justice bus tour. Travelers will venture through cities of the South to explore the history of the Civil Rights Movement. Students on this journey will learn important, valuable lessons at each stop for an impactful experience of personal reflection and application within their own community.
Journey to Justice is open to current students, high school students age 15 and older, middle school and high school teachers, and adult community members!
Earn College Credit
Through this opportunity, students can earn three college credits. While the Journey to Justice bus tour will be an exciting trip, it will also be an interactive experience as part of Social Justice Movements, an ethics course. Students who register can apply this towards the Ethics & Social Change major or a general education requirement. Some assignments will be completed during the trip, while others will be given before and after returning.
Site Visits
Journey to Justice will include site visits at:
Evansville, Indiana
Montgomery, Alabama
Birmingham, Alabama
Selma, Alabama
Memphis, Tennessee
Louisville, Kentucky
Popular attractions will include the National Voting Rights Museum, Beale Street, Dexter Avenue Baptist Church, Edmund Pettus Bridge, Rosa Parks Museum, and more.
Registration details and tuition costs are available at the Journey to Justice webpage. A limited number of scholarships are available for high school students.
For an in-depth recap by participants of the 2022 Journey to Justice, watch this video.
The deadline to register is April 30, so don't wait to sign up!
Submitted by Julie Beer / jb855@evansville.edu
English Professor to Speak at Willard Library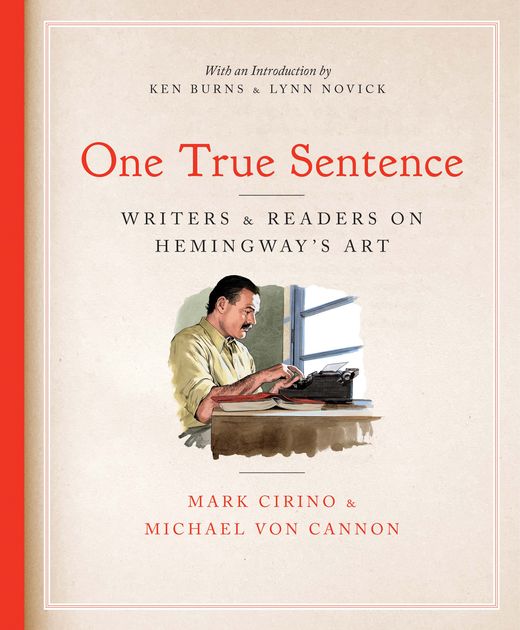 Mark Cirino will present "Ernest Hemingway: One True Sentence" on Monday, April 17 at 6:00 PM in the Browning Gallery (lower level) at Willard Public Library. Book signing to follow!
Ernest Hemingway's cartoonish "Papa" persona – the brawler, boozer, braggart, big game hunter, and chronic womanizer— often overshadows his greatness as a writer. In this presentation, Cirino ignores the temptations of biography and myth to concentrate instead on the most enduring contribution of Hemingway's life: his writing. Using Hemingway's "one true sentence" credo as inspiration, this talk examines representative sentences from texts such as The Sun Also Rises, A Farewell to Arms, and A Moveable Feast to discover techniques that gave his work such lasting power.
Dr. Mark Cirino is a Professor of English and Melvin M. Peterson Endowed Chair of English at the University of Evansville, where he has taught American literature for fifteen years. He has authored or edited ten books, including Ernest Hemingway: Thought in Action, Reading Hemingway's Across the River and into the Trees, and most recently, One True Sentence: Writers & Readers on Hemingway's Art, which he edited with Michael Von Cannon. He hosts the Hemingway Society's popular One True Podcast, which explores Ernest Hemingway's life, work, and world.
Submitted by Michelle Lehman ml281@evansville.edu
On campus recruiting- Select Medical
Select Medical will on campus Tuesday, April 18th from 11am until 1pm recruiting primarily for registered nurses, but open to talk to any health science majors. Be sure to stop by their table in Ridgway!
Submitted by Amanda Wood aw505@evansville.edu
Summer Work Study Position Available
Going to be in Evansville and/or on campus this summer? The Center for Career Development has an office assistant position available for a total of 150 hours (to be worked anytime between May 8th and August 19th). You do NOT have to qualify for federal work study to accept this summer position. See posting in WebAdvisor for more details. Applications can be submitted to Amanda Wood (aw505).
Submitted by Amanda Wood aw505@evansville.edu
2023-24 Outside Scholarship Opportunities
Student Financial Services has a list of outside scholarship opportunities for the 2023-24 academic year. The document is updated regularly and contains information on applying for outside scholarships of varying requirements, deadlines, and award amounts. To access the document, go to myue.evansville.edu, click on Menu, select Department and Office Pages, select Student Financial Services, and click on Additional Scholarship Opportunities.
Questions: Please contact Amber Chandler, Administrative Assistant to the Office of Student Financial Services, at ac547@evansville.edu or 812-488-2364.
Submitted by Amber Chandler ac547@evansville.edu
Episode 4 and 4.5 of The Crescent Sports Report with Troy Schroeder is now available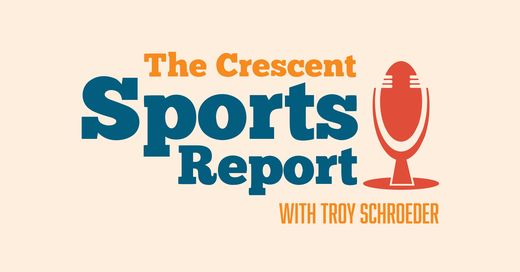 Episode 4 and 4.5 of The Crescent Sports Report with Troy Schroeder is now available.
The University of Evansville Student Media team is now producing The Crescent Sports Report, a weekly podcast dedicated to bringing the Evansville community the latest and greatest in sports news and entertainment. The podcast features the brother duo of Troy and Cole Schroeder, along with fellow UE students Evan Barr and Austin Hernandez. To catch to the latest episode, stream The Crescent Sports Report on Spotify now. Tune in weekly and follow the Crescent Magazine social media accounts to make sure you don't miss any updates!
Submitted by Tommmy J Housman th208@evansville.edu
Andiron Lecture Series 2023-2024 (Call for Papers)
UE faculty, staff, and administrators are invited to submit an abstract for papers on any aspect of their research or expertise for the 2023-2024 Andiron Lectures Series. All disciplines and fields of study are welcome to submit proposals.
Please send the following by email:
A 50-word abstract with
Name, Academic Affiliation/ Occupation, Paper title, and Contact Information
to: Ray Lutgring at RL5@evansville.edu with a Cc to Cheryl Emmons at CE36@evansville.edu . These will be forwarded to the Andiron Lecture Committee for consideration.
Nominations for off-campus speakers can be sent by email to Ray Lutgring at RL5@evansville.edu with a Cc to Cheryl Emmons at CE36@evansville.edu ; she will forward them to the Andiron Lecture committee for consideration.
Submitted by Cheryl Emmons ce36@evansville.edu
2023-24 Reeves Foundation Scholarship
The Reeves Foundation was established in 1966 under the terms of the Last Will and Testament of Mrs. Isabel B. Reeves, wife of Judge Ollie C. Reeves, who both resided for many years in Vanderburgh County and firmly believed in the attainment of higher education. Through their frugal efforts and generosity, this scholarship fund has been established to perpetuate their belief.
To qualify for this scholarship, applicants must be enrolled as full-time students and be Vanderburgh County residents. An essay is also required.
The application can be found here.
Deadline: Please return all materials to the Office of Student Financial Services by May 1, 2023.
Questions: Amber Chandler, Administrative Assistant to the Office of Student Financial Services, at ac547@evansville.edu or 812-488-2364.
Submitted by Amber Chandler ac547@evansville.edu
Tear down walls! Build bridges! Latino Community Outreach
If you would like to contribute to tearing down walls and building bridges, and if you have studied Spanish in high school or college or are a native speaker, please consider signing up for CHNG-310-S02 Latino Community Outreach. We run different projects within the ChangeLab to meet the needs of the Latino community as they arise. Our two areas of focus are healthcare and education. The common themes of all our projects are appreciation of diversity, inclusivity and respect, multicultural understanding, and the correction of stereotypes.
You can take the course for 0,1, 2, or 3 credit hours so that it works optimally in your schedule. If you would like more details on the Latino Community Outreach projects or have any questions, please contact Dr. Cindy Crowe at cc109@evansville.edu.
Submitted by Cindy Crowe cc109@evansville.edu
2023-24 Dr. Marvin E. Hartig Scholarship
Family, friends and loved ones of the late Dr. Marvin E. Hartig are pleased to announce the application process for the Dr. Marvin E. Hartig Memorial Scholarship. This scholarship is dedicated to the loving memory of Dr. Hartig, Dean of Evansville College's Evening College in 1967, and administrator for the Center for Advanced Study, director of the Evansville chapter of the American Institute of Banking (AIB), and the international student advisor. In 1974, Dr. Hartig was appointed Dean of Academic Services. He retired in 1984 after serving his alma mater for thirty-five years and passed away in 2007.
This scholarship will be awarded annually to a deserving sophomore student. Preference will be given to a student working while being enrolled as a full-time student. International students are encouraged to apply.
Eligible students for the 2023-2024 Hartig Memorial Scholarship will be sophomores in the 2023-2024 academic year.
The application can be found online.
Deadline: Please return all materials to the Office of Student Financial Services by May 5, 2023. The decision will be announced by May 26, 2023.
Questions: Amber Chandler, Administrative Assistant to the Office of Student Financial Services, at ac547@evansville.edu or 812-488-2364.
Submitted by Amber Chandler ac547@evansville.edu
Seeking financial Aid for summer courses?
UE students seeking financial aid or intending to use loan funds for summer courses at UE, please complete a Summer Financial Aid Application and return to the Office of Student Financial Services (Olmsted 105) however is most convenient. The application will allow our office to assess your financial aid and loan eligibility.
Work-Study:
On-campus jobs are available for continuing UE students during the summer. You do not need to be eligible for need-based Federal Work-Study during the academic year in order to apply. You may also apply regardless of your enrollment in summer courses. Applications will be available within the Student Employment area of WebAdvisor.
Submitted by Amy Sowders as560@evansville.edu
Professor McCracken publishes research article concerning false confessions
Professor Evan McCracken, Department of Psychology and Behavioral Sciences, co-authored a paper titled, "An attribution theory–based content analysis of mock jurors' deliberations regarding coerced confessions" in the journal, Law and Human Behavior, with Dr. Margaret Stevenson and Dr. Taylor Petty (UE alum 2015).
This research highlights internal attributions as a potential underlying psychological determinant of wrongful convictions in cases involving coerced confessions. Researchers and legal practitioners can leverage these findings to improve jurors' evaluation of confession evidence to facilitate justice, particularly for defendants whose actual innocence renders them vulnerable to false confession and wrongful conviction.
Submitted by Evan Wayne McCracken em157@evansville.edu
April Employee of the Month
SAA would like to congratulate Melissa Edris Administrative Associate/Dean Education and Health Sciences and Annie Sills Assistant Director of Institutional Equity and Title IX Coordinator on being nominated and selected for April Employee of the Month. Thank you for all you do for our students, faculty, and staff!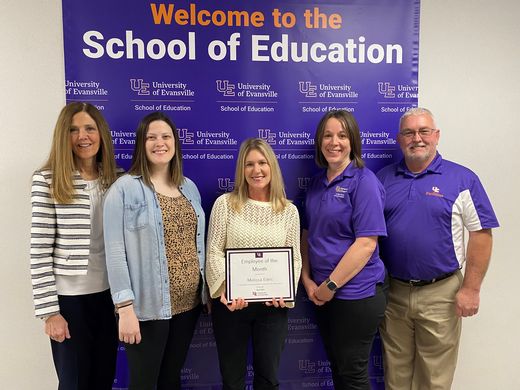 Melissa Edris
---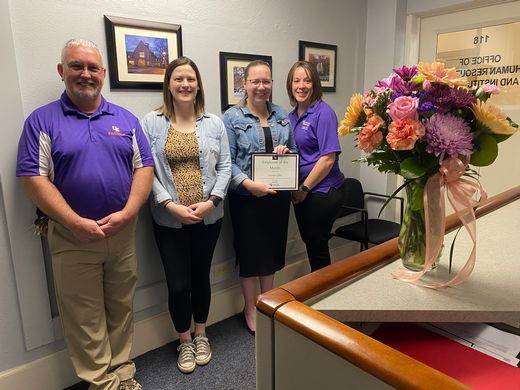 Annie Sills
Submitted by Stephanie Stoll ss810@evansville.edu
Congratulations to Dr. Park on his journal publication
Dr. Hyunsoung Park, Assistant Professor of Civil Engineering from the School of Engineering and Computer Science published a journal paper titled "A Proposal for Basic Formal Ontology for Knowledge Management in Building Information Modeling Domain" in the Journal of Applied Sciences. Congratulations, Dr. Park!
Submitted by Suresh Immanuel ss476@evansville.edu
First round complete at MVC Women's Golf Championship
Kate Petrova and Allison Enchelmayer paced the University of Evansville women's golf team in Sunday's opening round of the Missouri Valley Conference Championship.
Petrova recorded an 80 to lead the Purple Aces at Annbriar Golf Course. Her score came in at eight over par and has her tied for 15th place. One behind her was Allison Enchelmayer. With an 81, she is tied for 22nd place.
Alyssa McMinn carded an 82 on Sunday and is tied for the 24th position while Mallory Russell and Magdalena Borisova followed. Russell posted an 85 while Borisova checked in with an 86 in the opening 18 holes.
Evansville is in 7th place with a team score of 328. The Aces are three behind a 5th-place tie between Illinois State and Murray State.
With a 315, Missouri State paces the team standings. Northern Iowa is five behind in second with Belmont sitting in third with a 322. Belmont's Ryan Bender is atop the individual leaderboard with a 3-over 75. She is two ahead of a tie for second place.
Round two is set for Monday with the final 18 holes slated for Tuesday.
Submitted by Athletics
Salukis Even Series With Baseball Aces With 6-3 Saturday Win
The visiting University of Evansville baseball team out-hit the Southern Illinois Salukis, 10-7, on Saturday, but SIU used a pair of three-run innings to even the Missouri Valley Conference series between the two schools with a 6-3 win at Itchy Jones Stadium in Carbondale, Illinois. The series rubbermatch will take place on Sunday at 1 p.m. and can be seen live nationally on ESPNU.
"Today was a great college baseball game that just didn't go our way," said UE head coach Wes Carroll. "We hit the ball hard today, but we seemed to hit it right at them in some key situations. They also had the big three-run home run that we just couldn't overcome.
"It's a big game tomorrow with the series on the line."
Despite traffic for both sides in every half-inning except for one through the first three innings, the game remained scoreless until the bottom of the fourth inning, when SIU would manufacture its first three-run frame. A lead-off double by catcher Cole Christman opened the frame, and after a walk, SIU second baseman Steven Loden laced an RBI single to center field to plate the game's first run.
The Salukis would quickly load the bases with no one out in the inning, but after a pair of fly outs, it looked like UE starter Tyler Denu (2-2) would escape the jam. A hit-by-pitch and a wild pitch, though, plated two more runs for SIU and gave the Salukis a 3-0 lead.
Evansville would immediately respond in the top of the fifth inning, plating two runs on RBI doubles by graduate outfielder Eric Roberts and junior shortstop Simon Scherry to trim the SIU lead to 3-2. The momentum for UE would be short-lived though, as after a lead-off hit-by-pitch and a one-out single, Loden launched a three-run home run to right field in the bottom of the fifth inning to extend the SIU lead to 6-2.
Evansville would put two men on base in the sixth, seventh and eighth innings, but SIU relievers Scott Harper and Paul Bonzagni were able to tip-toe around the trouble to keep the lead at four runs. Roberts would launch his MVC-leading 14th home run of the year to right field leading off the top of the ninth inning, but that would be the only run UE could muster in the ninth.
Roberts went 3-for-5 and finished a triple shy of the cycle, while driving in two runs. Scherry also had a two-hit day for UE, as seven of the nine Evansville starters collected base hits. Loden went 2-for-4 with his 11th home run of the year and four RBI to lead SIU.
The two teams will conclude the series on Sunday, with a pair of left-handers expected to get the start. Evansville is expected to send junior LHP Donovan Schultz (4-2, 3.68 ERA) to the mound, and he is expected to be opposed by SIU LHP Tanner Lewis (2-1, 5.10 ERA). The game can be seen live on ESPNU and heard live in the Tri-State area on 107.1 FM-WJPS and the Old National Bank/Purple Aces Sports Network from Learfield.
Submitted by Athletics
Softball drops series finale at Murray State
Murray State plated two runs in the second, fourth and sixth innings to win Sunday's series finale against the University of Evansville softball team at Racer Field.
Ailey Schick got the scoring started with an RBI triple in the second inning before two more RBI knocked in the fourth extended the lead to 4-0. Scoring on a walk and wild pitch in the sixth, the Racers made it a 6-0 game.
Marah Wood led the third inning off with the Purple Aces' first hit of the afternoon – a double to left center. Alexa Davis drew a 1-out walk before the Racers escaped damage and recorded the final two outs.
Trailing by six entering the top of the seventh, the Aces were able to manufacture two runs. Zoe Frossard doubled to bring in Hannah Hood, who reached on a leadoff error. Kaylee Lawson brought in Frossard on a ground out, but the late rally came up short with MSU clinching the series with a 6-1 win.
Sydney Weatherford made the start for UE and allowed four runs, three earned, in four innings. Erin Kleffman went the final two frames and allowed two earned runs. As a team, the Aces picked up two hits on the day.
On Tuesday, UE will be back home to face SIU Edwardsville in a 6 p.m. game.
Submitted by Athletics
Salukis Walk Off With 3-2 Win Over UE
Southern Illinois right-fielder Nathan Bandy came through with a two-out, walk-off RBI single to the right-center field gap in the bottom of the ninth inning on Sunday afternoon, as the home-standing Salukis edged the visiting University of Evansville baseball team, 3-2, at Itchy Jones Stadium in Carbondale, Illinois.
"This is a tough series loss, as we were in the driver's seat after our performance on Friday night," said UE head coach Wes Carroll. "We just didn't earn it offensively today. We need to turn the page, and get ready to attack this week coming up."
Bandy's walk-off single capped a back-and-forth affair between the two schools on ESPNU. The two teams traded home runs in the first two innings, as SIU outfielder Pier-Olivier Boucher and UE junior second baseman Kip Fougerousse both hit home runs to left field to start the scoring for their respective teams.
Both teams would put two men on in the third inning, but SIU starter Tanner Lewis and UE starter Donovan Schultz were able to escape the jams. From there, pitching would dominate both sides until SIU was able to score a run in the bottom of the sixth inning against UE reliever Michael Parks (2-1) on back-to-back singles by shortstop Kaeber Rog and second baseman Steven Loden and a sacrifice fly by first baseman Matt Schark.
Evansville would answer right back, though, as junior catcher Brendan Hord and Fougerousse led off the top of the seventh inning with back-to-back singles against SIU reliever Paul Bonzagni (6-2). After a walk loaded the bases with no-one out, graduate outfielder Eric Roberts crushed a ball to right that Bandy was able to track down on the warning track in right field for a sacrifice fly to tie the score at 2-2. Then, Bandy robbed fifth-year first baseman Chase Hug of a base hit with a sliding catch in the right-center field gap, and Bonzagni got an infield ground out to keep the score tied at 2-2.
Evansville would produce two-out base runners in the eighth and ninth innings, but came up empty offensively. Schark would then lead off the bottom of the ninth inning with a double against Parks. UE junior closer Nate Hardman then came on to get back-to-back outs, but Bandy spoiled an 0-1 pitch with a single to right-center field to score Schark with the game-winning run and give the Salukis a series victory over UE.
Fougerousse went 2-for-4 with his sixth home run of the year to lead Evansville offensively. Schark, meanwhile, went 2-for-2 with a run scored and an RBI. Bonzagni earned the win with 3.0 innings of one-run, three-hit relief for SIU. Parks, meanwhile, suffered the tough-luck loss despite tossing 4.0 innings of two-run, four-hit relief in which he got eight ground-ball outs.
With the victory, Southern Illinois improves to 22-14 overall and 10-2 in the MVC, while the Salukis earned their 12th-straight Missouri Valley Conference series victory. Evansville, meanwhile, falls to 20-15 overall and 6-6 in the MVC. The Purple Aces will return home to German American Bank Field at Charles H. Braun Stadium on Tuesday night to host Western Kentucky University in a 6 p.m. contest.
Submitted by Athletics
Shallenberger Drives In Six In 10-2 UE Win At Southern Illinois
University of Evansville senior outfielder Mark Shallenberger launched two home runs and drove in six runs in his first game back from injury on Friday night, as the visiting Purple Aces cruised to a 10-2 victory over the Southern Illinois Salukis at Itchy Jones Stadium in Carbondale, Illinois.
"What a tremendous night all the way around tonight," said UE head coach Wes Carroll. "I thought that up and down our batting order, we had different guys step up, but I really cannot say enough about the job that Mark Shallenberger did tonight.
"To not see live pitching since February and come in and have a game like tonight is incredible. It is really a credit to all of the hard work that Mark has put in the last two months in rehab with our athletic trainer Eric Harcourt."
Shallenberger capped a five-run third inning with his first home run of the night, a three-run shot to right field to give UE the lead for good. Shallenberger's home run followed RBI singles by graduate outfielder Eric Roberts and fifth-year first baseman Chase Hug in the frame.
The Salukis would threaten to get back into the contest against UE starter Nick Smith (3-3) in both the fourth and fifth innings, but Smith would get back-to-back inning-ending 4-6-3 double plays to get out of both frames. Shallenberger then added to UE's lead with a two-run blast to right field to push UE's lead to 7-1.
Junior second baseman Kip Fougerousse would add to the lead in the seventh inning on a two-run single down the left-field line to move the advantage to 9-1. After the Salukis got an unearned run in the bottom of the seventh to cut into the deficit, Shallenberger knocked an RBI double down the right-field line to cap the six-RBI performance and the 10-2 victory.
Shallenberger finished 3-for-5 with six RBI, while Fougerousse added two RBI and fifth-year outfielder Danny Borgstrom added two doubles and a run. Smith earned the victory on the mound by giving up a single run on five hits in 5.0 innings of work.
With the victory, Evansville improves to 20-13 overall and 6-4 in the Missouri Valley Conference. Southern Illinois, meanwhile, sees its six-game winning streak come to an end, as the Salukis fall to 20-14 overall and 8-2 in the MVC. The two teams will continue the series on Saturday afternoon at 2 p.m., with UE sending senior LHP Tyler Denu to the mound to face SIU LHP Jordan Bloemer. The game can be seen on ESPN3 and heard live in the Tri-State on the Old National Bank/Purple Aces Sports Network from Learfield.
Submitted by Athletics
Murray State rallies to take 5-4 win over UE softball
Scoring three runs in the bottom of the sixth inning, Murray State overcame a 3-1 deficit before bringing in the winning run to defeat the University of Evansville softball team by a 5-4 score on Saturday at Racer Field.
It was the Racers who scored the opening run of the day in the second inning on a wild pitch. Evansville stormed right back in the top of the third as a 2-run home run by Marah Wood put her team in front. Sydney Kalonihea led off with a single to set up Wood's 2-run shot with one out.
Hannah Hood added some insurance with an RBI triple in the top half of the sixth. Her hit brought in Jess Willsey to pad the lead at 3-1. Helped by a 2-run double from Ailey Schyck, Murray State retook a 4-3 lead in the bottom of the sixth with a total of three runs crossing the plate.
Down to their last opportunity, the Purple Aces manufactured a run to send the game into extra innings. Once again, it was Kalonihea making a difference with a leadoff hit. She led off with a double and advanced to third on a ground out. That brought up Wood, who hit a sacrifice fly to knot the score at 4-4.
A lightning delay held the game up in the bottom of the seventh before play resumed. With two outs in the bottom of the ninth, the Racers knotted the weekend series with a pair of hits. With a runner on second, Lily Fischer doubled to right field to bring the game-winner.
Wood completed the day with a 2-for-2 showing with a home run, three RBI and a run. Kalonihea was 2-4 and scored twice while Hood added two hits. Mikayla Jolly made the start for UE. In four innings off work, she gave up one run on four hits. Erin Kleffman tossed 1 1/3 innings with two runs scoring while Megan Brenton threw the final 3 1/3 innings with two runs scoring.
Sunday's series finale is set for a 12 p.m. first pitch at Racer Field.
Submitted by Athletics
Davis' six RBI powers UE to 7-0 win at Murray State
Alexa Davis went 2-for-3 with a grand slam and six RBI as the University of Evansville softball team earned a 7-0 shutout victory over Murray State on Friday at Racer Field.
Sydney Weatherford made the start and tossed the Purple Aces' third shutout in a row. She scatted five hits over seven innings and did not issue a walk. Evansville recorded its fourth win in a row while picking up its second-consecutive Valley road win.
After two scoreless innings, UE broke through in the top half of the third. Zoe Frossard reached on an error while Marah Wood followed with a single. With two runners on, Jenna Nink singled to center to score Frossard and give the Aces a 1-0 lead. With one out, Alexa Davis stepped to the plate and delivered a 2-RBI double to left to extend the advantage to 3-0.
Two frames later, UE broke the game wide open. Kaylee Lawson and Wood singled while Taylor Howe reached on an error to load the bases for Davis. Facing an 0-2 count, Davis came through once again, hitting a grand slam to push the lead to 7-0.
While the offense was racking up the runs, Sydney Weatherford took care of business in the circle and improved as the game moved along. After allowing a single hit by the Racers in each of the first five innings, Weatherford threw a hitless 6th and 7th frame to seal the complete game shutout.
Davis and Wood recorded two hits apiece in the contest with Wood scoring twice. Nink, Lawson and Hannah Hood also contributed hits. On Saturday, the Aces look to seal their third MVC series in a row with a 2 p.m. game at Racer Field.
Submitted by Athletics
Women's Basketball adds three on signing day
University of Evansville head women's basketball coach Robyn Scherr-Wells has announced the signing of three student-athletes to the 2023 class.
These three additions include a pair of transfers with college experience in guards Alana Striverson and Yiesha Williams and an incoming freshman in guard Kiki Smith.
Coming to the Aces from nearby Wabash Valley College, Yiesha Williams played for one of the best junior college teams in the nation this past season. A native of Elkhart, Ind., Williams was one of two Warriors to start all 33 games for WVC this season. Williams averaged 10.5 points, five boards, and added three steals and two assists per contest for a WVC team that finished the season 31-2 and advanced the the NJCAA national quarterfinals.
"Yiesha brings a well-rounded game and winning experience to our program," said Scherr-Wells. "She will be a force in our press and a difference-maker on the defensive end. Offensively, she fits our uptempo, attacking style of play. She will put pressure on the rim and get to the free throw line as well as create for her teammates."
"I am excited to come to UE to learn new things, soak up all of the knowledge they give me and to give the program my all on and off the court," said Williams on joining the Aces.
Joining her sister in the Aces backcourt, Alana Striverson brings collegiate experience after two seasons at Lindenwood University. The older sister of Evansville guard Kynidi Mason Striverson, Striverson averaged over six points per game in back-to-back seasons for the Lions, including last year in Lindenwood's first season in NCAA DI competition. Last season, Striverson poured-in a career-best 24 points against Morehead State.
"Alana is a versatile guard and a competitor. She shoots it well and can score in a variety of ways," said Scherr-Wells. "Having led her team to a high school state championship, I know she will bring that work ethic and winning mindset to our program. I am thrilled for her and Kynidi to have the chance to play together again. It's really special to be able to play with your sister and I am excited to see the impact they will have together on our program!"
"I chose UE because I immediately felt at home there," said Striverson. "I want to contribute to the culture that is being developed in the Women's Basketball program. I love being closer to home, and loved that I could see myself at UE while touring campus! UE is everything I'm searching for and more, and the team and coaching staff made me feel incredibly welcome."
Hailing from Topeka, Kan., Kiki Smith comes to Evansville after a decorated prep career. Playing for Topeka High Schoool and Missouri Phenom EYBL, Smith was named 6A All-State all four years of her high school career, including first-team honors three times. As both a junior and senior, Smith averaged more than 20 points per game, adding more than three assists and three steals, as well.
"Kiki is a playmaker. She can put the ball in the bucket and she is a fantastic facilitator," said Scherr-Wells. "She is a strong guard that has the ability to get into the lane and finish through contact. She plays extremely hard and has been a part of winning teams in both high school and with MO Phenom."
"I chose UE because I felt like it was the perfect fit for me and had everything to offer that I was looking for in a school," said Smith. "I loved everything from the people, the campus, and the whole environment while on my visit! In terms of finding a team UE felt like home and I'm looking forward to helping the basketball program win!
Submitted by Athletics
Women's golf travels to MVC Championship
Looking to continue the momentum from this spring as well as its recent success at the Missouri Valley Conference Championship, the University of Evansville women's golf team is set to take on its league foes Sunday through Tuesday.
Annbriar Golf Course in Waterloo, Ill. will host the tournament, which features single rounds on all three days. The first and second rounds begin at 9:30 a.m. with Tuesday's final 18 holes set to begin at 8:30 a.m.
Evansville has enjoyed great success in the last two MVC Championships. In 2021, the Purple Aces outdueled UNI in a sudden death playoff – in the snow – to take its first Valley crown. From there, the Aces played in their first NCAA Championship, traveling to the Columbus, Ohio Regional.
Last season, UE put forth another solid effort in the tournament. Mallory Russell tied for the 4th position while the team came home in fifth. The finish was the second-highest in program history behind only the championship squad in 2021.
In its most recent competition, UE earned a second-place finish at the Indiana State Invitational. Freshman Kate Petrova was the medalist as she shot an even 72 in the final round to defeat the competition by four strokes.
Allison Enchelmayer earned a top 10 finish at the event. Her tally of 76 in the final round helped her tie for 8th in the final finishing order. Mallory Russell was third on the team and and 15th in the individual standings with a 2-round score of 159.
Submitted by Athletics
Contribute to AceNotes
To have content considered for inclusion in AceNotes, please submit a Marketing Request Form. Deadline for submission to AceNotes is 10:00 a.m. on the requested date of publication. Only articles concerning UE related/sponsored activities will be accepted. Articles submitted to AceNotes may be edited for length and clarity. Submitter contact information is at the end of each article.