| | |
| --- | --- |
| AceNotes Today | Tuesday, April 11, 2023 |
Take the UE Campus Survey
We want to hear from you! The UE Campus Survey is a tool to collect feedback from our campus community, including students, faculty, staff, and administration. Select the button below to complete the online survey, which takes about 15 minutes. The survey will be available from April 3-21, 2023.
Submitted by Holly Lee Smith hh98@evansville.edu
Pep and Vim/Reunion Weekend
Purple Aces AD's Council announces matching gift for Pep & Vim
EVANSVILLE, Ind. – This week marks Pep & Vim at the University of Evansville, which is the annual giving campaign on campus. Set for his first Pep & Vim as the Director of Athletics at UE, Dr. Kenneth "Ziggy" Siegfried has announced a pledge from the newly-formed AD's Council.

Since his arrival on campus, Siegfried has put together an advisory council which includes alumni, supporters and influential community members. This council acts in an advisory role to Siegfried in all facets of the Purple Aces Athletics Department.

In conjunction with Pep & Vim, the AD's Council has announced a $5,000 matching gift to the Purple Aces Club if the department can generate 100 gifts through April 14, which is the annual day of giving. All gifts that are received this week count towards the matching gift total. Donations can be made in amounts as low as $15 and can be made by clicking here or on the Pep & Vim link above.

The Purple Aces Club is the primary focus for donations this year as they impact all sports within the UE athletics department and contributes to the student-athlete experience.

Pep & Vim features a variety of events from Friday, April 14 through Sunday, April 16. It coincides with Reunion Weekend, which welcomes alumni back to campus.

Special thanks go to the AD's Council for the generosity. Members of the council are listed below.
Jeff Anderson
Curt Begle
Alan Braun
Kelly Gates
Dan Hermann
Robbie Kent
Bob Jones
Larry Meeks
Sara Miller
Sally Rideout
Jim Sandgren
Brent Sternberg
Chris Traylor
Bill Vieth
Larry Rascoe
Pete Paradossi
Submitted by Athletics
One Purple Flag = One UE Donor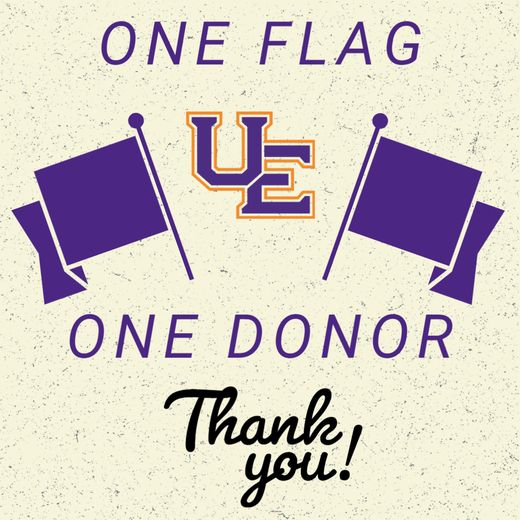 UE's Spirit Week is a celebration of giving and receiving. Annually, thousands of alumni, friends, parents, former parents, faculty, staff, and administrators come together to support the University of Evansville. No matter the size, every gift received propels the university FORWARD, providing students with a transformational and accessible education. At UE, we are Changemakers, but we could not do it alone. As you walk through campus this week and see the purple flags, take a moment to reflect on all the donors who make this possible. Each flag represents one donor, and their combined contributions strengthens the foundation of UE. THANK YOU!
Submitted by Jaime Wilder jw663@evansville.edu
Pep and Vim, the UE Annual Day of Giving, is April 14, 2023 – Click to learn more!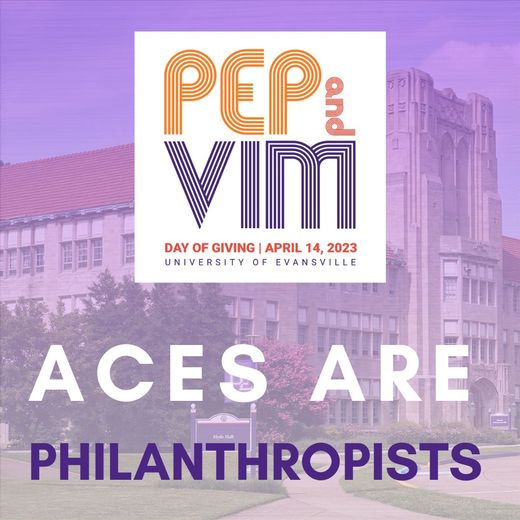 First created by a UE alumnus, "Pep and Vim," UE's Annual Day of Giving, was brought to life in 2012. We shouted our school spirit from the rooftops, and we were honored that the Aces community responded to our first Pep and Vim by making 250 philanthropic gifts that totaled over $5,000.

Flash forward to April 2022, Pep and Vim's 10-year anniversary, and you can see how UE's Day of Giving has grown over the last decade. Over 2,000 gifts were made to the university, totaling over $400,000. Gifts came in from 44 states, providing opportunities for growth within all 3 academic colleges on campus, as well as for Harlaxton College and UE Athletics.
Now it's time for Pep and Vim 2023, and with you by our side, we know we can up our game once more. The UE Alumni Board of Directors has issued a philanthropic challenge! If, as one Aces family, we make 2,023 gifts to any UE project, they will gift $20,000 to the UEvansville Fund!
Sometimes philanthropy can feel too big for us as individuals. But when we join together, we can change the lives of countless others. That's why, at UE, everyone can be a philanthropist. Whether you can give $5 or $5,000, your gift will move the University of Evansville FORWARD into a bright and hopeful future.

To make a gift and help unlock the Alumni Board's challenge, please visit www.evansville.edu/give
Thank you and GO ACES!
Submitted by Jaime Wilder jw663@evansville.edu
UE Photography Reception
The UE campus community (and guests) are invited to a reception in the Krannert Gallery on Wednesday, April 12 at 4:30 p.m.
Please join us to honor the founder of this exhibition, Hanns Pieper, Professor Emeritus, and to celebrate the tradition of displaying meaningful work created by our own UE community.
The 2023 UE Photography Exhibit will be open from Monday, April 10 through Saturday, May 6 in the Krannert Gallery. Exhibitors include:
Donnie Dunville, Retiree Physical Plant/Maintenance
Lynn R. Penland, Dean Emerita
Keith Gehlhausen, Human Resources and Institutional Equity
Mari Plikuhn, Sociology Programs
Hanns G Pieper, Professor Emeritus
Nancy Lockyear, Department of Art
Todd Matteson, Department of Art
Kevin Gray, Criminal Justice
Corliss Chastain, Department of Art
Stephanie Ligon Olmsted, UE Trustee
Patti McCrory, Professor Emerita
Steve Worthington, UE Trustee
Kristen Strandberg, UE Libraries & Online Learning
Submitted by Carol McCraney cm177@evansville.edu
UE English and Creative Writing LitFest: Friday 7pm and Saturday starting at 9:30
DEPARTMENT OF ENGLISH AND CREATIVE WRITING
Melvin M. Peterson Literary Forum
Hemminger-Brown Lecture
Hollow Crowns: Shakespeare's Histories
and Netflix's The Crown
Friday, April 14 ? 7:00 p.m.
Room 162, Harkness Hall
Schroeder Family School of Business Administration Building
Vanessa Rapatz, PhD, is an Associate Professor of English at Ball State University, where she specializes in early British literature. Her book Convents and Novices in Early Modern English Dramatic Works (2020) considers the dramatic afterlives of Catholic spaces and figures in the wake of the Reformation. Currently, she is working on a pop culture Shakespeare project that examines contemporary films and television series set in a variety of historical periods that deploy Shakespeare's allusions and performances as vehicles to reflect upon contemporary personal, social, and historical identities.
LITFEST
11th Annual Literary Conference
Saturday, April 15
Student panels at 9:30 a.m., 10:45 a.m., and noon
Rooms 271, 272, and 273, Schroeder Family School of
Business Administration Building
Attendance is FREE and open to the public.
Submitted by Sara Petrosillo sp220@evansville.edu
Purple Palooza
Purplepalooza 2023! April 14th from 6:00 - 9:00 PM! Join us for food trucks, carnival rides, games, giveaways, a petting zoo brought by SCF, and more! Bring your friends and celebrate the end of the semester! Then head to Eykamp and join PRIDE for the Drag Show beginning at 9:15!
Submitted by Kelsey Rowland kr286@evansville.edu
Research in Gerontology Symposium on Tuesday, April 11 at 12:30pm
Please join us for the 4th annual Research in Gerontology Symposium, hosted by the UE Gerontology Center, on Tuesday, April 11 from 12:30-2:30 in the SoBA Atrium. The symposium will feature poster presentations from students in Sociology, Psychology, Criminal Justice, Cognitive Science, Ethics & Social Change, Environmental Administration, Health Services Administration, Education, Creative Writing, and Theatre Design on a variety of topics in death, dying, and bereavement.
Additionally, the Sociology Programs will be announcing the winners of their annual awards, including:
Hanns G. Pieper Sociology and Criminal Justice Senior Research Award
James Berry Sociology and Criminal Justice Outstanding Junior Award
Mary Rode Petkovsek and Ludwig A. Petkovsek Sociology and Criminal Justice Outstanding Service Award
Lowell A. Dunigan Award for Outstanding Research in Gerontology
Submitted by Mari Plikuhn mp168@evansville.edu
Free Purple Popcorn
A table will be set up in Ridgway University Center to provide more information about the survey, and you can stop by for some free purple popcorn! Visit the table during lunchtime on April 11 and April 13.
Submitted by Holly Lee Smith hh98@evansville.edu
College of Business & Engineering Speaker Series: Community Engaged Scholarship
COLLEGE OF BUSINESS & ENGINEERING LECTURE SERIES
COMMUNITY ENGAGED SCHOLARSHIP
Making a Difference Through Research & Teaching: The Impact of Microlending
Tuesday, April 11th
Lunch & Learn
12:20 – 1:15 p.m.
SCHROEDER BUILDING, Room 170
Join us to learn about UE research and classes making a positive impact on society.
Both in person and zoom options will be provided. If you register to attend the event via zoom, the link will be provided to you 24 hours prior to the event. Please be sure to check your spam folder. If you do not receive the information, please contact Nick Bragin at nb197@evansville.edu
Reimagining Financial Inclusion in the Post COVID-19 World: The Case for Grameen America
Dr. Rania Mousa
Associate Professor of Accounting and Mead Johnson Nutrition Endowed Chair in Business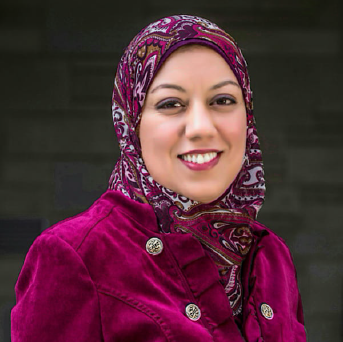 Dr. Mousa identified and analyzed the key initiatives implemented by Grameen America in alleviating the financial hardships of its underserved female members, thereby contributing to the attainment of the United Nations' Sustainable Development Goals. Her paper has been published in the International Journal of Ethics and Systems. Dr. Mousa, a recipient of the 2022-2023 Global Scholar Award, presented her research at the Sustainable and Socially Responsible Finance Conference held at the Yunus Social Business Center in the University of Bologna in Italy.
A Managerial Perspective on Underbanked Entrepreneurs: Barriers to Lending and Community Partnership Solutions
Dr. Beverly Brockman – Schroeder Family Dean, College of Business & Engineering
Dr. Chris Brockman – Professor of Finance, Director - Institute for Banking & Finance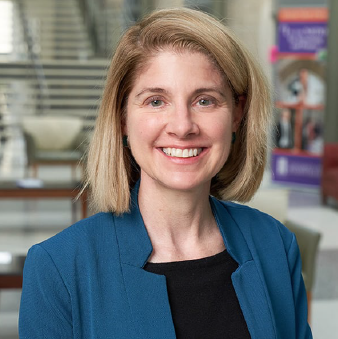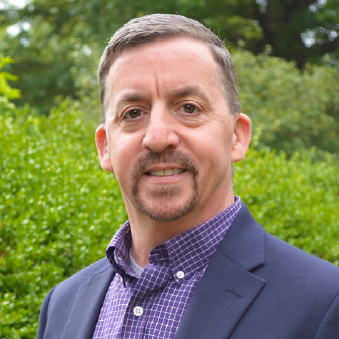 The unique barriers confronting entrepreneurs in low-income communities in obtaining debt capital in the United States remain unclear. The authors identify two sets of barriers to financial lending and present community-based partnership solutions to improve access to capital for underbanked entrepreneurs. Their research was published in the Journal of Economics and Finance Education.
Loan Opportunities through the UE Microloan Program
Dr. Chris Brockman – Professor of Finance, Director - Institute for Banking & Finance
The UE Microloan Program is an experiential student-run program administered by the Institute for Banking and Finance in the University of Evansville Schroeder School of Business. Funding for the microloan program was provided by Old National Bank. Advisors for the Southwest Indiana Small Business Development Center serve as executive mentors for microloan participants.
Submitted by Nick Bragin nb197@evansville.edu
Habitat for Humanity Barn Blitz!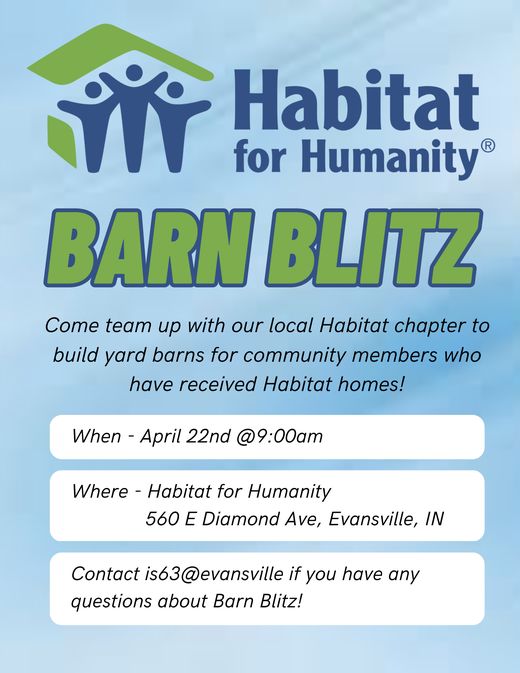 Barn Blitz is an event where UE students team up with the local Habitat chapter to build yard barns for community members who have received Habitat homes.
This year's Barn Blitz will take place on April 22nd at 9:00am in the parking lot behind the Evansville Habitat for Humanity (560 E Diamond Ave. Evansville, IN). Our goal is to have 20 teams, each made up of 6-8 people, so that we can build 20 barns.
Attached is the link to the signup genius for Barn Blitz teams. If you are part of an organization, it would be greatly appreciated if you could encourage them to create a Barn Blitz team!
https://www.signupgenius.com/go/10C0E4EADA62DA6F8C52-habitat1
Feel free to reach out to is63@evansville.edu with any questions.
Submitted by Isabelle Stapp is63@evansville.edu
PT Faculty and Sports Resident Alumni Publish Research
PT faculty members Dr. Kyle Matsel and Dr. Kate Schwartzkopf-Phifer along with ProRehab/UE Sports Resident Alumni Jonathan Kirsch, Tessa Netelbeek, Rolando Rodriquez, and Ervin Velic recently published research in the International Journal of Sports Physical Therapy, "Self-Movement Screening using the Symmio Application is Reliable and Valid for Identifying Musculoskeletal Risk Factors." The creation of a patient-driven, self-screening tool for the reliable detection of MSK risk factors can alert individuals of impending MSK needs. The Symmio self-screen can allow individuals to seek evaluation and treatment before MSK injury, which may decrease healthcare dollars spent on preventable issues.
The research article can be viewed at the IJSPT website.
Submitted by Jennifer Simon js698@evansville.edu
TIAA Employee Retirement Individual Counseling Sessions
You can meet with a financial consultant at University of Evansville.
No matter where you are in life—just getting started or planning for retirement—a session with Mike Dooley can help
you create a plan for your goals. And, it's at no cost as a part of your retirement plan.
Wednesday, Apr 12, 2023 9:00 am - 5:00 pm Eades Music Room 153, School of Business
RSVP today, as space is limited. Register for sessions at www.tiaa.org/schedulenow or by calling
800-732-8353, weekdays, 8 a.m. to 8 p.m. (ET).. We look forward to working with you.
Submitted by Lori LeDuc ll138@evansville.edu
SPAN-111 Online course – Summer 1
SPAN-111: Elementary Spanish I will be offered during the Summer 1 session as an online, asynchronous class. This course counts towards Outcome 6. This 3-credit hour course will run from May 15 to June 16, 2023. If you have any questions, please contact Dr. Diana Rodríguez Quevedo via email – dr130@evansville.edu
Submitted by Diana Rodríguez Quevedo dr130@evansville.edu
Zoom Recording from Benefit Open Enrollment Session
Thank you to all who came out to our Employee Benefit Open Enrollment meetings over the last couple of days. As a reminder, the benefit period began Thursday, April 5. Every employee will need to complete the online election process, even if you are declining all benefits, no later than Friday, April 21.
For those unable to join us for in-person meetings, you can review the Zoom session at your convenience.
Passcode: e#qyAM5y
If you have any questions about open enrollment and/or the University's benefit plans, please contact the Office of Human Resources at ll138@evansville.edu or 812-488-5045.
Submitted by Lori LeDuc ll138@evansville.edu
SAA Book Club read for April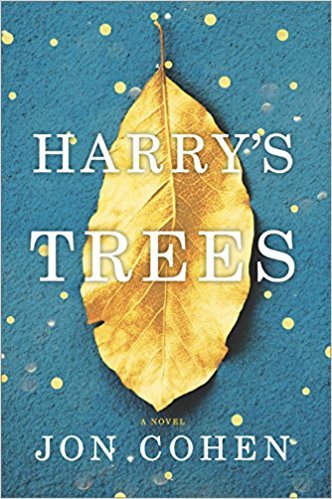 For the month of April the SAA Book Club is reading Harry's Trees by Jon Cohen
This is a fictional novel with magical realism.
"Thirty-four-year-old Harry Crane, lifelong lover of trees, works as an analyst in a treeless US Forest Service office. When his wife dies in a freak accident, devastated, he makes his way to the remote woods of northeastern Pennsylvania's Endless Mountains, intent on losing himself. But fate intervenes in the form of a fiercely determined young girl named Oriana. She, too, has lost someone—her father. And in the magical, willful world of her reckoning, Oriana believes that Harry is the key to finding her way back to him.
Harry's Trees is an uplifting tale about love, loss, friendship, and redemption. Fans of Fredrik Backman's A Man Called Ove and Gabrielle Zevin's The Storied Life of A.J. Fikry will find in its relentless good humor a much-needed remedy for these fraught times" -From Goodreads.com
We will meet on Thursday April 27th (Reading Study Day) at 12 noon in the University Advancment House on Rotherwood to discuss the book. Everyone is invited. If you would like to be added to the Book club email list please contact Kathy Taylor at ks6
Submitted by Katherine Taylor ks6@evansville.edu
Tear down walls! Build bridges! Latino Community Outreach
If you would like to contribute to tearing down walls and building bridges, and if you have studied Spanish in high school or college or are a native speaker, please consider signing up for CHNG-310-S02 Latino Community Outreach. We run different projects within the ChangeLab to meet the needs of the Latino community as they arise. Our two areas of focus are healthcare and education. The common themes of all our projects are appreciation of diversity, inclusivity and respect, multicultural understanding, and the correction of stereotypes.
You can take the course for 0,1, 2, or 3 credit hours so that it works optimally in your schedule. If you would like more details on the Latino Community Outreach projects or have any questions, please contact Dr. Cindy Crowe at cc109@evansville.edu.
Submitted by Cindy Crowe cc109@evansville.edu
2023-24 Dr. Marvin E. Hartig Scholarship
Family, friends and loved ones of the late Dr. Marvin E. Hartig are pleased to announce the application process for the Dr. Marvin E. Hartig Memorial Scholarship. This scholarship is dedicated to the loving memory of Dr. Hartig, Dean of Evansville College's Evening College in 1967, and administrator for the Center for Advanced Study, director of the Evansville chapter of the American Institute of Banking (AIB), and the international student advisor. In 1974, Dr. Hartig was appointed Dean of Academic Services. He retired in 1984 after serving his alma mater for thirty-five years and passed away in 2007.
This scholarship will be awarded annually to a deserving sophomore student. Preference will be given to a student working while being enrolled as a full-time student. International students are encouraged to apply.
Eligible students for the 2023-2024 Hartig Memorial Scholarship will be sophomores in the 2023-2024 academic year.
The application can be found online.
Deadline: Please return all materials to the Office of Student Financial Services by May 5, 2023. The decision will be announced by May 26, 2023.
Questions: Amber Chandler, Administrative Assistant to the Office of Student Financial Services, at ac547@evansville.edu or 812-488-2364.
Submitted by Amber Chandler ac547@evansville.edu
National Survey of Student Engagement (NSSE)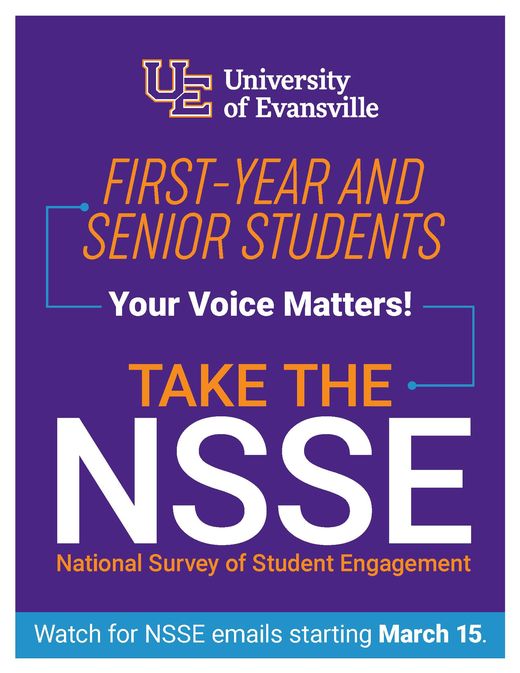 FIRST-YEAR AND SENIOR STUDENTS - Your Voice Matters! Take the National Survey of Student Engagement (NSSE). Watch for NSSE emails starting March 15.
In appreciation for participating, all students who complete the survey by April 14 will be entered into a drawing for one of two Apple Watches (each valued at approximately $280.00) and one of four sets of JBuds Air earbuds (each valued at approximately $70.00). One first-year student and one senior-year student will be selected for the Apple Watches. Two first-year students and two senior-year students will be selected for the earbuds. Students may receive only one item. Your chances of winning depend on how many complete the survey; 965 students were invited to participate.
Submitted by Paula Heldt ph28@evansville.edu
Outstanding Educators Award Recipients Announced
The Outstanding Educators of the Year award acknowledges the dedication and contributions of Vanderburgh County educators by recognizing four educators who excel within their profession. Every year, each educator receives a surprise announcement within their school as part of UE's 32nd annual presentation of awards.
The following awards were presented on Wednesday, April 5:
Outstanding Elementary Teacher of the Year: Briana Campbell, first grade teacher at Lodge Community School
Briana Campbell has been immersed in the education field for the last decade and spent the last two years working at Lodge Community School. She teaches reading, writing, math, and social emotional learning in a first-grade classroom.
In nominating Campbell for an Outstanding Educator Award, an individual said that "I cannot say enough wonderful things about Briana, nor can I think of a more deserving educator."
Outstanding Middle School Teacher of the Year: Jance Johnston, sixth grade teacher at Delaware Elementary School
Jance Johnston has been a teacher for 9 years, which is exactly how long he has worked at Delaware Elementary. His primary disciplines are English language arts, math, and science. In addition to his many middle school subjects, he has an array of additional school-related contributions including being an afterschool teacher, 6th-grade boys' basketball coach, inclusion teacher, and summer schoolteacher.
Outstanding High School Teacher of the Year: Timothy Wilhelmus, an eleventh and twelfth grade teacher at Central High School
Timothy Wilhelmus has been teaching for thirty-one years and has spent the last three years teaching at Central High School. Wilhelmus is also involved in numerous school-related responsibilities.
The nominations for Wilhelmus offer incredible words describing how he exceeds the expectations of his students.
One nomination stated that "he goes above and beyond to influence a positive class culture while still being able to finish lessons and allow students to develop an overall understanding of the materials."
Outstanding Building Principal of the Year: Chris Gibson, New Tech Institute
Chris Gibson has been an educator for twenty-four years, spending eight teaching science, six as a counselor, and ten in administration. He has been at New Tech Institute for the last ten years.
"The focus of my educational journey has been to ensure that all students have access to high-quality, rigorous instruction – and that they have the equivalent support to help them reach the expectations inherent in that challenging environment," said Gibson.
Submitted by Noah Alatza na122@evansville.edu
Men's golf right in the mix at TSU Big Blue Intercollegiate
OLD HICKORY, Tenn. – With two out of three rounds complete at the TSU Big Blue Intercollegiate, the University of Evansville men's golf team is in a tie for third place with 18 holes remaining.
UE is just two strokes off the lead at Hermitage Golf Club with a score of 567. UT Martin leads the pack with a 565 while Longwood is in second place with a score of 566. The Purple Aces are tied with Belmont for third.
Evansville had a consistent performance across the board with Nicholas Gushrowski pacing the team following Monday's rounds. Gushrowski carded identical rounds of 70, one under par, to post a 140. He is tied for the 10th position.
Two strokes behind Gushrowski is the duo of Michael Ikejiani and Daniil Romashkin. Both are tied for the 17th spot with scores of 142. Ikejiani opened the day with a 2-under 69 before carding a 73 in round two. Romashkin scored a 73 to begin the tournament before posting a 2-under 69 in the second 18.
Carson Parker had a solid effort on Monday. He tallied an even 71 in the first round while totaling 73 strokes in the second round. His 144 is tied for 25th. Isaac Rohleder is fifth on the team and tied for 47th in the individual standings with a 147. He began the event with an even 71 and registered a 75 in round two.
Renato Filho of Lindenwood paces the individual leaderboard. He posted a 74 in the opening round before storming back with a 9-under 62 to complete the day. His 136 leads Belmont's Jack Schoenberger by one stroke.
Tuesday marks the final round of the tournament.
Submitted by Athletics
BASEBALL ACES HIT THE ROAD TUESDAY TO WESTERN KENTUCKY
EVANSVILLE, Ind. – The University of Evansville baseball team will put the nation's longest road winning streak on the line on Tuesday night, as the Purple Aces will travel to Bowling Green, Kentucky to take on the Western Kentucky University Hilltoppers. First-pitch is set for 6:00 p.m. and Tuesday's game can be heard live in the Tri-State area on 107.1 FM-WJPS and the Old National Bank/Purple Aces Sports Network from Learfield.

Evansville will bring a 19-12 overall record into Tuesday night's game. The Purple Aces have won eight-straight road contests dating back to a 2-0 loss at Middle Tennessee State on March 10. The eight-game road winning streak is the longest active road winning streak in Division I baseball.

Evansville will also be looking for its third-straight win overall, after the Purple Aces got a walk-off home run by graduate outfielder Eric Roberts in the bottom of the ninth inning on Sunday to post a 4-3 victory over Valparaiso. For Roberts, it was his Missouri Valley Conference-leading 13th home run of the year, as he continues to lead the Valley in both home runs (13) and RBI (38). It also marked the fourth-straight Sunday in which Roberts has homered, and overall, he has eight of his 13 home runs on Sundays this year.

Fifth-year first baseman Chase Hug continues to lead UE in hitting, as he will bring a .397 average into Tuesday night's game. Hug has excelled in mid-week action this year, as he has hit a team-best .448, while posting a .600 on-base percentage in UE's seven mid-week games this year. Junior shortstop Simon Scherry also bats above .300 this season for UE, as he will bring a .311 average into Tuesday's game. He has reached base safely in 12-straight games.

Western Kentucky will bring a 16-17 overall record into Tuesday's action, after getting swept in a three-game Conference USA series by Middle Tennessee State over the weekend. The Hilltoppers will be trying to snap an eight-game losing streak on Tuesday. Offensively, WKU ranks third in C-USA with a .290 team batting average, and they rank 20th in the country with 72 doubles. Grad transfer infielder Drew Reckart currently paces the WKU attack with a .360 average, 13 doubles and 24 RBI.

Roberts will actually make his first career start on the mound for UE on Tuesday. He has not pitched this year, after appearing in eight games on the mound last season. He is expected to be opposed by sophomore LHP Cal Higgins (0-1, 11.12 ERA) for WKU. Evansville won a wild 9-8 game in Bowling Green last March, as Hug capped a five-run ninth-inning rally by UE with a game-winning three-run home run.
Submitted by Athletics
Aces softball ready for second trip to Terre Haute
EVANSVILLE, Ind. – One week after dropping a 3-2 extra-inning game at Indiana State, the University of Evansville softball team looks to even the season series with a 3 p.m. CT game on Tuesday in Terre Haute.
Last Tuesday, the Purple Aces and Sycamores went into extra innings with the game knotted at 1-1. In the top of the ninth, Jess Willsey hit a solo home run to give her squad the lead, but the bottom of the frame saw the Sycamores hit a 2-run shot to pick up the 3-2 win.
Friday's series against Southern Illinois was a struggle for the Purple Aces as the Salukis took a 17-1 victory in five innings. In those five frames, SIU accumulated 17 runs on 14 hits. Following the performance, the Aces made sure it would not happen again. Over the ensuing 14 innings of the series, Evansville held the Salukis to just three runs on 16 hits. After averaging 3.4 runs per inning on Friday, SIU was held to just 0.21 runs/frame in the final two games. UE responded with two clutch performances to take the series and deal SIU just their sixth and seventh losses of 2023.
Highlighted by one of the most impressive performances of her career, Jess Willsey batted .444 over the last week while leading the Aces to a series victory over Southern Illinois. The freshman registered four hits in nine at-bats while picking up five RBI, two runs, two walks, two doubles and a home run. In the opener for the week at Indiana State, Willsey went 1-3 with a walk and home run. Her homer in the top of the ninth inning temporarily gave UE the lead.
Saturday's game against the Salukis was arguably her top collegiate performance. She was a perfect 3-for-3 with four RBI and two doubles in a 4-3 win over SIU. Willsey drove in all four runs in the win. On Sunday, she reached on a walk and scored what would be the game-winning run to clinch the series.

The Missouri Valley Conference leader in saves and ERA put together another solid week as she made appearances in three of the Purple Aces' four contests. Brenton tossed a total of eight innings and accumulated eight strike outs and two saves. Brenton opened the week with four innings of relief at Indiana State.
She allowed two earned runs. In the two victories over Southern Illinois, Brenton recorded a save in each one. Saturday saw her throw two frames while striking out two batters. She gave up just one hit. Sunday's series-clinching victory saw Brenton throw two more scoreless innings while allowing one hit and fanning two batters.

Following their win last Tuesday, Indiana State dropped two out of three games in their home series versus Northern Iowa.
Submitted by Athletics
Contribute to AceNotes
To have content considered for inclusion in AceNotes, please submit a Marketing Request Form. Deadline for submission to AceNotes is 10:00 a.m. on the requested date of publication. Only articles concerning UE related/sponsored activities will be accepted. Articles submitted to AceNotes may be edited for length and clarity. Submitter contact information is at the end of each article.