| | |
| --- | --- |
| AceNotes Today | Tuesday, March 28, 2023 |
Eykamp String Quartet to Perform in Wheeler Concert Hall
The UE Music Conservatory presents the Eykamp String Quartet in performance on Tuesday, March 28 at 7:30 pm in Wheeler Concert Hall. The concert includes Quartet for Strings (In One Movement), op. 89 by Amy Beach; String Quartet no. 1, op. 25 by Tatiana Nikolayeva; and the String Quartet No. 2 in A Minor, Op. 13 by Felix Mendelssohn.
This will be the first performance by the Eykamp String Quartet in the newly renovated Wheeler Concert Hall. The concert is free and open to the public. Live stream is also available at: https://www.evansville.edu/majors/music/calendar.cfm
Submitted by Amy Esche ae128@evansville.edu
Latin American Dance Workshop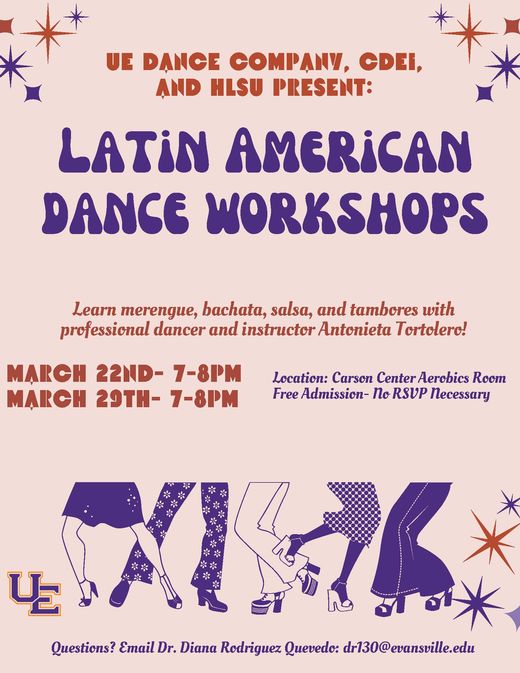 Have you been wanting to learn to dance bachata and salsa? Well, this is your chance! The UE Dance Company, the CDEI, and the Hispanic Latinx Student Organization (HLSU) invite students, staff, and faculty to learn some Latin American dances with professional dance instructor Antonieta Tortolero this Wednesday, March 29th from 7-8pm in the Aerobics Room at the Carson Center. Free admission. No need to RSVP. Put on your dance shoes and join us on the dance floor! Questions - Email: Dr. Diana Rodríguez Quevedo: dr130@evansville.edu
Submitted by Diana Rodriguez Quevedo dr130@evansville.edu
College of Business & Engineering Speaker Series: Community Engaged Scholarship
COLLEGE OF BUSINESS & ENGINEERING LECTURE SERIES
COMMUNITY ENGAGED SCHOLARSHIP
Making a Difference Through Research & Teaching: The Impact of Microlending
Tuesday, April 11th
Lunch & Learn
12:20 – 1:15 p.m.
SCHROEDER BUILDING, Room 170
Join us to learn about UE research and classes making a positive impact on society.
Both in person and zoom options will be provided. If you register to attend the event via zoom, the link will be provided to you 24 hours prior to the event. Please be sure to check your spam folder. If you do not receive the information, please contact Nick Bragin at nb197@evansville.edu
Reimagining Financial Inclusion in the Post COVID-19 World: The Case for Grameen America
Dr. Rania Mousa
Associate Professor of Accounting and Mead Johnson Nutrition Endowed Chair in Business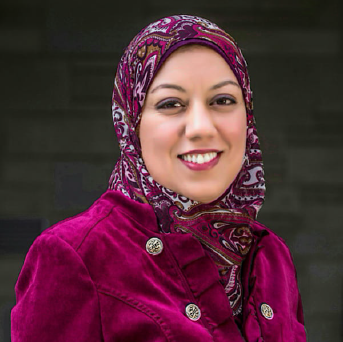 Dr. Mousa identified and analyzed the key initiatives implemented by Grameen America in alleviating the financial hardships of its underserved female members, thereby contributing to the attainment of the United Nations' Sustainable Development Goals. Her paper has been published in the International Journal of Ethics and Systems. Dr. Mousa, a recipient of the 2022-2023 Global Scholar Award, presented her research at the Sustainable and Socially Responsible Finance Conference held at the Yunus Social Business Center in the University of Bologna in Italy.
A Managerial Perspective on Underbanked Entrepreneurs: Barriers to Lending and Community Partnership Solutions
Dr. Beverly Brockman – Schroeder Family Dean, College of Business & Engineering
Dr. Chris Brockman – Professor of Finance, Director - Institute for Banking & Finance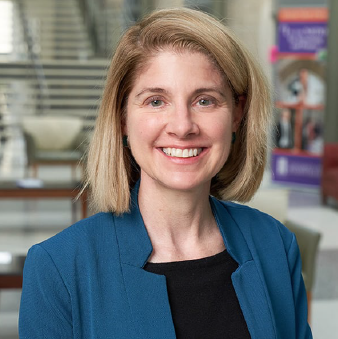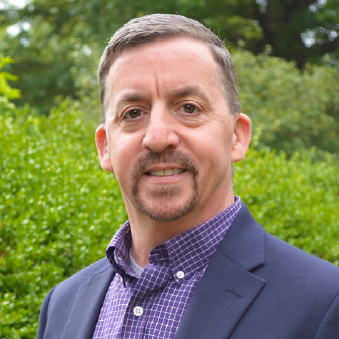 The unique barriers confronting entrepreneurs in low-income communities in obtaining debt capital in the United States remain unclear. The authors identify two sets of barriers to financial lending and present community-based partnership solutions to improve access to capital for underbanked entrepreneurs. Their research was published in the Journal of Economics and Finance Education.
Loan Opportunities through the UE Microloan Program
Dr. Chris Brockman – Professor of Finance, Director - Institute for Banking & Finance
The UE Microloan Program is an experiential student-run program administered by the Institute for Banking and Finance in the University of Evansville Schroeder School of Business. Funding for the microloan program was provided by Old National Bank. Advisors for the Southwest Indiana Small Business Development Center serve as executive mentors for microloan participants.
Submitted by Nick Bragin nb197@evansville.edu
Health Career Forum- Wednesday
Don't miss the Health Careers Forum Wednesday night. We will offer a panel of health care professionals for a Q&A followed by time for networking. This is a great opportunity to talk to multiple professionals in a variety of health care fields.
Wednesday, March 29
6:00pm-8:00pm
Eykamp Hall, RUC
Register for this event in Handshake!
Questions? Contact the Center for Career Development at career@evansville.edu or 812-488-1083.
Submitted by Amanda Wood aw505@evansville.edu
Hiking and camping with the Crew April 1st and 2nd
Come see beautiful, panoramic views of the wilderness from incredible sandstone cliffs! Join us for a hike through Shawnees National Forest as we visit, Pounds Hollow, Rim Rock, Stoneface and Garden of the Gods Wilderness and get a chance to explore and watch the sun set over the famous rock formations!

We will be camping at the Garden of the God's campground where will play games around the campfire and have dinner.
The food! On Saturday night, we will make our own pizzas and calzones. Whether you like pepperoni, sausage, green pepper, onion, or mushroom...we've got you covered. And if you are vegetarian or halal, you should have plenty of options, as well. We will also make cinnamon rolls and cobblers in our Dutch ovens. Yum!!!
Sunday breakfast will be pancakes with all the fixen's your heart can desire: chocolate chips, blueberries, caramel, peanutbutter, and more!
Depending on time and interest on Sunday, we may canoe the Cache River State Natural Area where outstanding natural features are massive cypress trees whose flared bases, called buttresses, exceed 40 feet circumference. Many are more than 1,000 years old, including one that has earned the title of state champion bald cypress because of its huge trunk girth, towering height and heavily branched canopy.
The cost for this trip is only $15 and can be paid via cash, check or Venmo.

RSVP on the UEngagae site, fill out the safety waiver and then stop by the tables in Ridgway next Monday, Tuesday and Wednesday (3-27 thru 3-29) from 11am to 1pm to officially sign up.
Submitted by Fred Wilson fw2@evansville.edu
The Menstrual Equity Club presents Jampon on April 2, 2023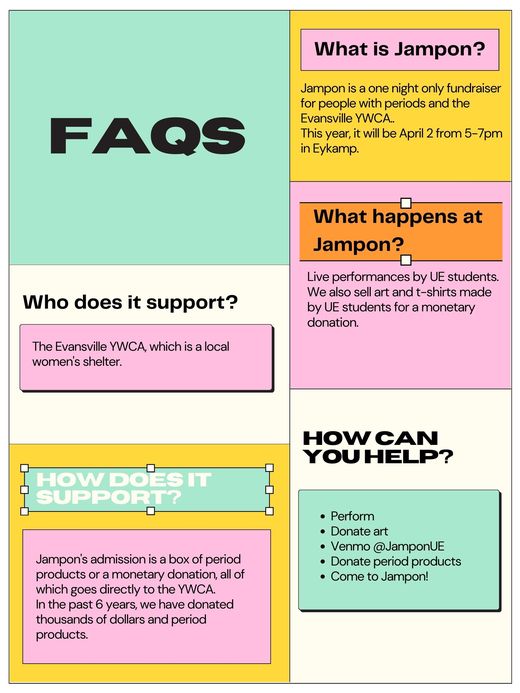 The Menstrual Equity Club will present Jampon- a Jam for Pads and Tampons at the University of Evansville campus on April 2, 2023. Jampon is a one-night-only fundraiser, cabaret, and presentation of art created by UE students that benefits the Evansville YWCA, a domestic violence shelter and outreach program.
Each year, Jampon collects donations of menstrual products and monetary donations for the YWCA through admission to the event. The event also seeks to normalize menstruation and raise awareness about period poverty, or, the inability to afford period products. UE students perform music, comedy routines, dance pieces, and other forms of performance art. Art made and donated by students is also available for purchase, with all proceeds going directly to the YWCA.
Jampon will be held in Eykamp Hall at 5 p.m. and will go on until 7 p.m. The cost of admission is one box of period products (ie. pads or tampons), or a monetary donation to the organization via either cash or Venmo. Art and t-shirts made by UE students will be available for purchase, and performances will occur for the entire duration. The performance lineup for this year includes a variety of musical performances as well as standup comedy. For those who cannot attend in person, a livestream will be available through Jampon's Instagram account, @JamponUE.
Submitted by Sophie Greenway sg231@evansville.edu
Student Art Exhibition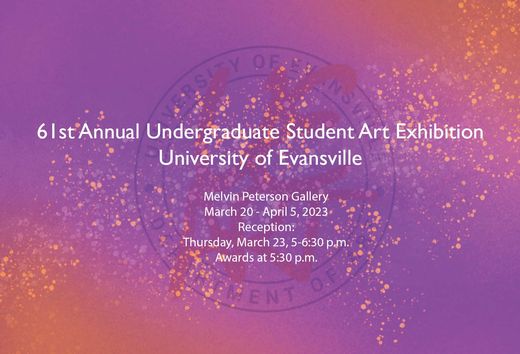 The 61st Annual Undergraduate Student Exhibition opens on March 20 through April 5, 2023 in the Melvin Peterson Gallery.
Please join us for the student awards reception on Thursday, March 23 in the Melvin Peterson Gallery from 5:00 pm - 6:30 pm.
Submitted by Carol McCraney cm177@evansville.edu
CDEI Upcoming Programming
CDEI has some amazing upcoming programs, and we hope to see you there! Head to UEngage or our Instagram @uediversity for more information as the date approaches!
4/5
6-7:30 pm Sexual Assault Awareness Month Panel
On Zoom
Panelist include individuals from the following organizations/ roles: Albion Fellows Bacon Center, Evansville Police Department, Indiana Tracking Victim Assistance Program, Vanderburgh County Deputy Prosecutor, Vanderburgh County Prosecutor, Sexual Assault Nurse Examiner
Please register for this meeting
4/10
12-1 pm Disability Awareness Month Keynote Speaker
On Zoom
Gregory S. Fehribach
Gregory S. Fehribach of Indianapolis, Indiana is principal of the Fehribach Group, a consulting firm specializing in accessibility, universal design, and compliance with the ADA that he founded in 1995. He is of counsel to the firm of Tuohy, Bailey, & Moore, LLP in Indianapolis and has practiced law for the past 30 years. Since 1988, Fehribach has served as a panel trustee for the U.S. Bankruptcy Court, Southern District of Indiana. In 2009, he was designated a Distinguished Fellow at Ball State University where he established The Disability Project, which was renamed the Gregory S. Fehribach Center on July 25th, 2019. Fehribach has served on the Ball State University Board of Trustees, the Indiana Governor's Planning Council for People with Disabilities, the Board of Directors of the Indianapolis Public Transportation Corporation, and the Marion County Health and Hospital Corporation Board of Trustees. He received a bachelor's degree and a master of arts degree from Ball State University and a law degree from Ohio Northern University's Pettit College of Law.
Please register for this meeting
If you have any questions, please email Center4DEI@evansville.edu
Submitted by Abagail Christine Catania ac532@evansville.edu
Mixed-Media Marriage Exhibit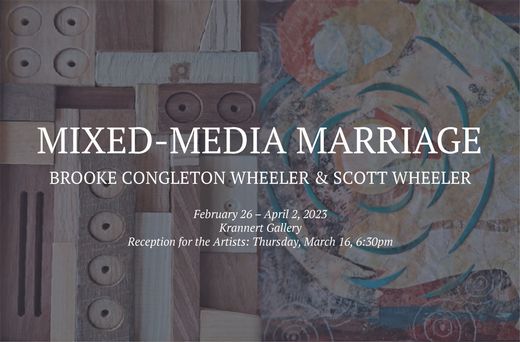 The Krannert Gallery will host the Mixed-Media Marriage exhibit by artists Brooke Congleton Wheeler & Scott Wheeler from February 26 - April 2, 2023. Please join us for the artists reception on Thursday, March 16 at 6:30 p.m. in the Krannert Gallery.
Submitted by Carol McCraney cm177@evansville.edu
ChangeLabs Programs Recognized during Leadership Everyone Awards
Several University of Evansville ChangeLabs won awards during the 28th annual Celebration of Leadership program by Leadership Everyone.
Celebration of Leadership is an annual event during which Leadership Everyone honors individuals, projects, programs, business, and organizations who make significant, collaborative contributions that improve and transform community in the Tri-State region.
"We are very proud of what our students and faculty accomplish through their work in ChangeLabs," said Erin Lewis, executive director of the Center for Innovation & Change, which facilitates ChangeLab at UE. "Every day we are inspired by the passion, talent, and ingenuity of our UE community and truly honored to empower them as they serve."
ChangeLab is a multi- and inter-disciplinary academic offering at the University of Evansville. Through this program, students and faculty can propose projects that make a positive difference in the community and around the world and then get to work on them while earning academic credit. ChangeLab courses are made up of individuals from nearly all areas of study and explore topics ranging from data analytics to housing and food insecurity to healthcare and educational topics and more.
"We are so proud of the students and faculty who were presented this evening with Leadership Everyone Awards," said UE President Christopher M. Pietruszkiewicz. "As a Changemaker Campus, UE is dedicated to empowering students and faculty as they work to make the world more equitable, sustainable, and inclusive. It is an honor to see work recognized in the community in this way."
Below is a list of the students and programs recognized with 28th Annual Celebration of Leadership Awards.
Annie Kim
UE United Sound
2023 Sam Featherstone Youth Award
Annie Kim is a sophomore biology major and concertmaster for the UE Symphony Orchestra. Over the past two semester, she has established and grown UE United Sound, a student club and ChangeLab course at UE based on the national group aimed at removing barriers and fostering social change through music. They train UE music students to teach younger students with disabilities how to play instruments, and give them exciting opportunities to perform, such as at the Victory Theatre for the Holiday Pops concert.
Jack Deig
Hydration Station
2023 Sam Featherstone Youth Award
As a high school student, Jack Deig saw a problem in our community—not everyone has access to filtered drinking water. He entered UE's High School Changemaker Challenge with his idea to provide clean drinking water to all through Hydration Stations. Continuing his work at UE Changelab, he has now installed a free drinking water machine at Patchwork Central, and more are being installed around Evansville's downtown, specifically targeting those experiencing homelessness.
Joshua Academy Music Instruction ChangeLab
Coach Fran Vile, UE Clinical Instructor of Music
2023 Arts Award for a Project or Program
Through this course led by Fran Vile of UE's Music Conservatory, music education students Will McDonner and Luke Robertson have established and grew an instrumental music program at Joshua Academy. Beginning with a closet full of forgotten, dusty, and broken instruments, they repaired or replaced the instruments and taught students to read and play music, finishing the year with a popular performance and partnering with the Academy's choir.
Data Analytics ChangeLab
Coach Omid Khormali, UE Assistant Professor of Mathematics
2023 Leader in Technology Award
UE's Data Analytics ChangeLab, led by Assistant Professor of Mathematics Omid Khormali, puts its students' talents to use for the community. They have served Deaconess, Justice Sandra Day O'Connor's iCivics, and COVID Between the Coasts, a partnership with WNIN. Last semester, their project took data received from the United States Forestry Service and created a tool for them to identify trends in invasive species and forest fires, and they have been asked to testify before Congress about the project.
Children's Mental Health ChangeLab
Coach Jennie Braun
2023 Project and Program Division Award
When children need mental health testing, it is often a year-long wait. The students at UE's Children's Mental Health ChangeLab worked with parents and doctors in our community to identify the root causes of this issue, and then developed an elegant, multi-tiered solution. They make it easy to view eligible doctors and wait times, and use UE's Doctor of Psychology program to help with the backlog of doctors and paperwork, increasing affordability and speed of testing for kids.
Submitted by Andrew Carter ac116@evansville.edu
2023-24 Dr. Marvin E. Hartig Scholarship
Family, friends and loved ones of the late Dr. Marvin E. Hartig are pleased to announce the application process for the Dr. Marvin E. Hartig Memorial Scholarship. This scholarship is dedicated to the loving memory of Dr. Hartig, Dean of Evansville College's Evening College in 1967, and administrator for the Center for Advanced Study, director of the Evansville chapter of the American Institute of Banking (AIB), and the international student advisor. In 1974, Dr. Hartig was appointed Dean of Academic Services. He retired in 1984 after serving his alma mater for thirty-five years and passed away in 2007.
This scholarship will be awarded annually to a deserving sophomore student. Preference will be given to a student working while being enrolled as a full-time student. International students are encouraged to apply.
Eligible students for the 2023-2024 Hartig Memorial Scholarship will be sophomores in the 2023-2024 academic year.
The application can be found online.
Deadline: Please return all materials to the Office of Student Financial Services by May 5, 2023. The decision will be announced by May 26, 2023.
Questions: Amber Chandler, Administrative Assistant to the Office of Student Financial Services, at ac547@evansville.edu or 812-488-2364.
Submitted by Amber Chandler ac547@evansville.edu
English prof. serves as host of The Norton Library Podcast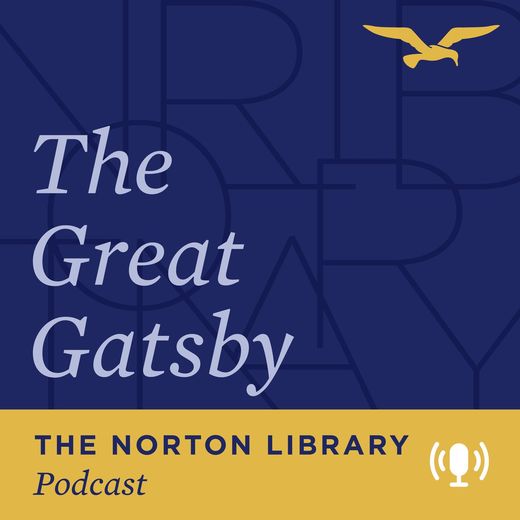 Mark Cirino is the host of The Norton Library Podcast, a new show that explores influential works of literature and philosophy with the leading scholars and teachers behind Norton's newest series of classics. In each episode, featuring a Norton Library editor, The Norton Library Podcast reveals new and surprising things about these classic works—why they endure, and what it means to read them today. The first show explores F. Scott Fitzgerald's 1925 novel The Great Gatsby with its Norton Library editor, Anne Margaret Daniel. This and future episodes are available wherever you get your podcasts, including: https://seagull.wwnorton.com/nlpodcast.
Cirino, Melvin M. Peterson Endowed Chair in English, also hosts the Hemingway Society's popular show, One True Podcast.
Submitted by Michelle Lehman ml281@evansville.edu
FIN 280 - Introduction to Personal Finance - Summer 2023
This class will introduce students to the basic concepts of Personal Finance, which should be of great interest to all students, whether you are just beginning your college life or will soon be out in the working world. Topics include: Money Management, Consumer Credit, Housing Decisions, Insurance, Investing, Retirement Planning, Estate Planning etc. No prerequisites are required.
This course will be offered in Summer I 2023. If you have any questions, please feel free to contact Dr. Chris Brockman at cb455@evansville.edu.
Submitted by Chris Brockman cb455@evansville.edu
SPAN-111 Online course – Summer 1
SPAN-111: Elementary Spanish I will be offered during the Summer 1 session as an online, asynchronous class. This course counts towards Outcome 6. This is a 3 credit hour course, which will run from May 15 to June 16, 2023. If you have any questions, please contact Dr. Diana Rodríguez Quevedo via email – dr130@evansville.edu
Submitted by Diana Rodriguez Quevedo dr130@evansville.edu
Olmsted Pepsi Vending Machine
The glass front Pepsi vending machine is being replaced with a new glass front machine in a effort to eliminate ongoing vending issues. Please note that this process takes several days to complete. The current machine will be emptied and the new machine will be delivered today, Thursday, March 23. However, it will be next week before the new machine can be filled with product for use. Thank you for your patience.
Submitted by Kim Winsett kw83@evansville.edu
Chartwells Focus Group: Earn $25 AceBucks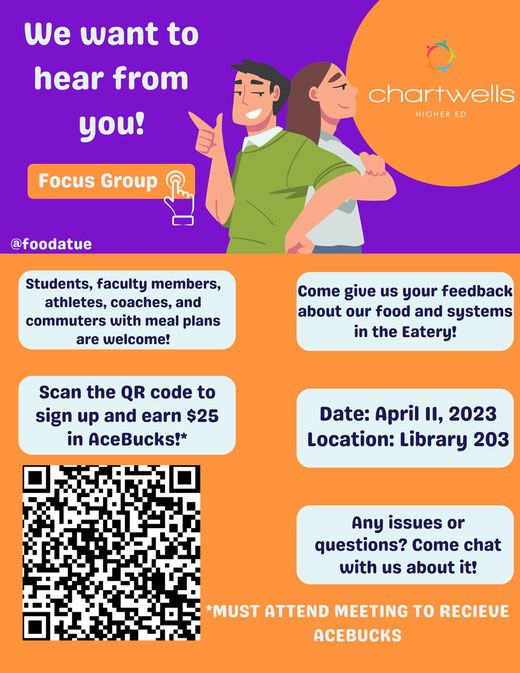 Earn free $25 Ace Bucks by signing up for our feedback focus group! Coaches, Staff, Students, and Commuters are welcome. Join us in the Library, Room 203, on April 11 to give us your feedback and questions about the dining services and food on campus! (Must attend the meeting to earn AceBucks)
Submitted by Ka'Bria Carr kc403@evansville.edu
Info You Should Know
SPAN 112 Offered During Summer Session 2
SPAN 211 Offered During Summer Session 2
Submitted by Cindy Crowe cc109@evansville.edu
Student Leaders Needed
College Mentors for Kids is a great organization on UE's campus that matches UE student volunteers with a student from a local elementary school. Elementary students travel to UE one day a week to meet with their UE student mentor, participate in a community service activity, learn about careers and professions by visiting areas on campus, and receive ongoing encouragement and inspiration from a UE student about the importance of education and giving back to their community. We're looking for student leaders to organize and lead this program for the 2023-2024 academic year. If you are interested, please contact Dr. Lisa Hale at lh241@evansville.edu or Carly Cox at ccox@collegementors.org for more information. Make a difference, volunteer to mentor!
Submitted by Lisa Marie Hale lh241@evansville.edu
National Survey of Student Engagement (NSSE)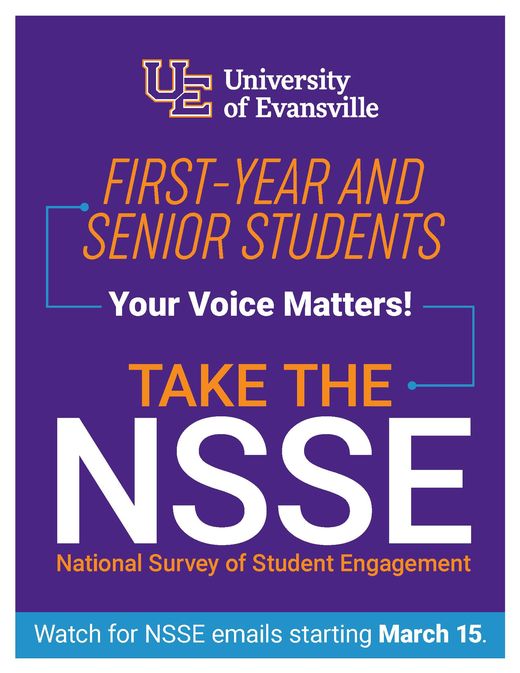 FIRST-YEAR AND SENIOR STUDENTS - Your Voice Matters! Take the National Survey of Student Engagement (NSSE). Watch for NSSE emails starting March 15.
In appreciation for participating, all students who complete the survey by April 14 will be entered into a drawing for one of two Apple Watches (each valued at approximately $280.00) and one of four sets of JBuds Air earbuds (each valued at approximately $70.00). One first-year student and one senior-year student will be selected for the Apple Watches. Two first-year students and two senior-year students will be selected for the earbuds. Students may receive only one item. Your chances of winning depend on how many complete the survey; 965 students were invited to participate.
Submitted by Paula Heldt ph28@evansville.edu
Employee - UE Mobile Mammography Services
Employees - Ascension St. Vincent is providing mobile mammography services for the University of Evansville. The mobile mammography bus will be located next to the Krannert Building on April 13th from 9:00AM - 2:00PM. Please click the link below to sign up for an appointment time! An Ascension Breast Center representative will call you prior to your appointment date to verify all necessary registration information.
Submitted by Haley Walker hw164@evansville.edu
Exemplary Teacher Award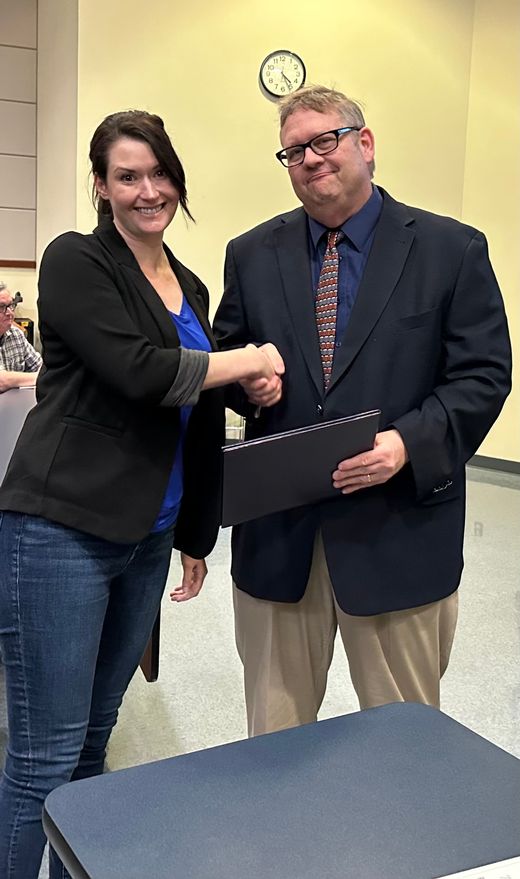 Dr. Heather Fenton, Associate Professor of Management, was presented the Exemplary Teacher Award at the Spring Faculty Meeting on Thursday, March 23. The award recognizes exceptional achievements in the classroom by creating distinctive opportunities and promoting intellectual, moral, social, and emotional growth of our students. Dr. Fenton exemplifies all of these traits throughout her teaching and student interaction. Congratulations Dr. Fenton!
Submitted by Tobi Audas oa51@evansville.edu
Class of 1961 Faculty Fellowship Awards
Congratulations to Dr. Omid Khormali, Assistant Professor of Mathematics, and Dr. Pallav Bera, Assistant Professor of Electrical Engineering, for receiving the Class of 1961 Faculty Fellowship Awards. The award was established with gifts and pledges from the members of the Class of 1961 for pre-tenured faculty to provide support for their research projects.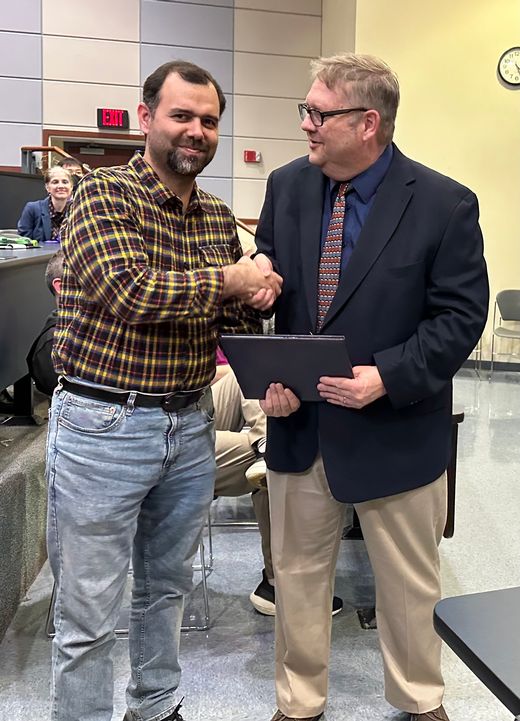 Dr. Omid Khormali
---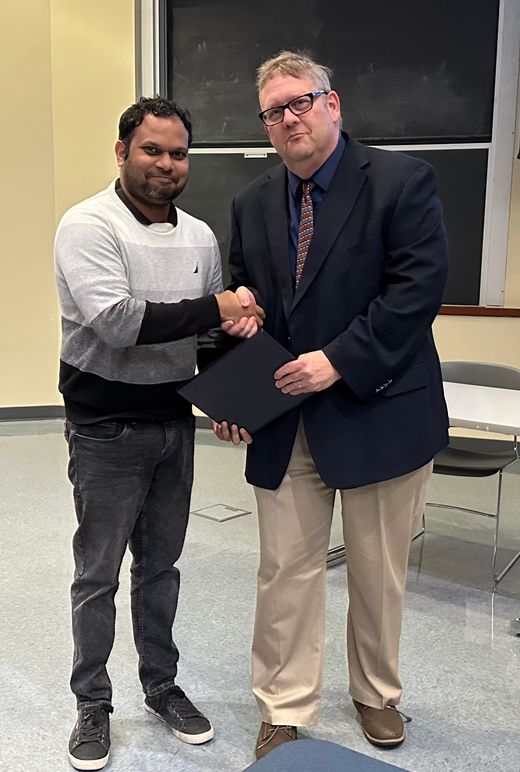 Dr. Pallav Bera
Submitted by Tobi Audas oa51@evansville.edu
Borisova paces UE women in opening round
PAWLEY'S ISLAND, S.C. – Magdalena Borisova recorded a 3-over 74 to lead the University of Evansville women's golf team in Monday's opening round of the Golfweek/AGT Intercollegiate.
Borisova's opening round at Caledonia Golf & Fish Club has her in a tie for 27th place. Her score of 74 is also just five behind a tie for the top spot. Mallory Russell and Allison Enchelmayer recorded scores of 75 on Monday. The duo is tied for 32nd with their 4-over-par round.
Just behind them was Kate Petrova. She carded a 5-over 76 in the opening 18 holes and is tied for 40th. Carly Frazier completed the day with an 83.
Solid efforts across the board by the Purple Aces have them in sixth place out of 17 teams with a 300. UE is just two strokes outside the top five with East Carolina ranking 5th with a 298. With four players inside the top 12, James Madison leads the team standings with a 285. They are five in front of UNC Asheville with UNC Greensboro and UIC ranking in a third-place tie with a 292.
Madyson Gold (UNCA), Ava Romfo (UNCG) and Oda Sofie Kilsti (ECU) pace the individual standings with scores of 69, two under par.
Action continues on Tuesday with the second round of 18.
Submitted by Athletics
Kato ranks in top 15 following round one
PAWLEY'S ISLAND, S.C. – Finishing the opening round of the Golfweek/AGT Intercollegiate with a 1-under 71, Masatoyo Kato shot the low round of the day for the University of Evansville men's golf team.
Kato's 1-under-par effort has him in a tie for 12th place with the first of three rounds in the books at True Blue Golf Club. Carson Parker finished the day with a 1-over 73 to rank second for the Purple Aces and in a tie for 31st place on the leaderboard.
Third on the squad was Caleb Wassmer. His 4-over 76 has him tied for 67th. He was followed by Isaac Rohleder and Daniil Romashkin. Rohleder totaled a 77 in the first 18 holes while Romashkin was one behind him with a 78. Individual Henry Kiel carded an 81 in the first round.
Evansville is in 13th place in the team standings with a 297. UE is just four strokes outside of the top 10. Valparaiso and Delaware had the top scores of the day, each posting a 285 to pace third-place Troy by two shots.
Jared Nelson from the University of Connecticut leads the individual standing. He completed the opening round with a 4-under 68.
Round two will take place on Tuesday morning.
Submitted by Athletics
UE's ROBERTS NAMED MVC BASEBALL PLAYER OF THE WEEK
EVANSVILLE, Ind. – University of Evansville fifth-year outfielder Eric Roberts (Hamilton, Ohio/Hamilton) was named the Missouri Valley Conference Baseball Player of the Week on Monday, after belting four home runs in four UE victories last week.

Roberts slugged 1.111 on the week, while launching four home runs, scoring seven runs, and driving in 10 more to help UE to a 4-0 week at SIUE and Missouri State. Roberts homered in three of UE's four contests, including going 2-for-3 with two home runs and five RBI in the Purple Aces' 7-4 series finale victory at Missouri State. In the three-game Valley set against the Bears, Roberts hit .462 (6-for-13) with a double, three home runs, five runs scored and nine RBI to help UE sweep the defending MVC Tournament champions.

Roberts also hit a lead-off home run at SIUE last Wednesday to give UE a lead it would never lose in an 11-7 victory over the Cougars. Roberts also went 2-for-2 in the stolen base department, and currently leads the MVC in home runs (nine), RBI (32) and stolen bases (10).

Evansville will return home to German American Bank Field at Charles H. Braun Stadium this week for four games. UE will bring a 16-7 overall record into Wednesday night's 6 p.m. home contest against Southeast Missouri State. The Purple Aces have won nine games in a row and 16 out of 18 overall. The current nine-game winning streak is tied for the fourth-longest active winning streak in the country, and UE will be shooting for 10-straight wins on Wednesday night. UE has not won 10-straight games since the 2006 team won the final 10 regular-season games to win the 2006 MVC regular-season title.

Wednesday's game can be heard live in the Tri-State area and online through 107.1 FM-WJPS and the Old National Bank/Purple Aces Sports Network.
Submitted by Athletics
Contribute to AceNotes
To have content considered for inclusion in AceNotes, please submit a Marketing Request Form. Deadline for submission to AceNotes is 10:00 a.m. on the requested date of publication. Only articles concerning UE related/sponsored activities will be accepted. Articles submitted to AceNotes may be edited for length and clarity. Submitter contact information is at the end of each article.