| | |
| --- | --- |
| AceNotes Today | Monday, March 6, 2023 |
Today is International Badge Day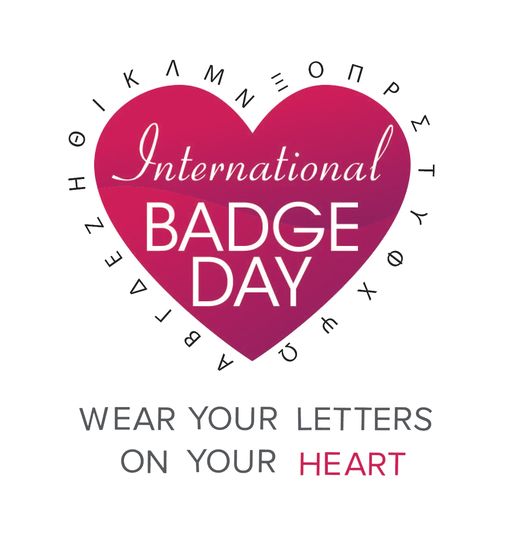 Today is International Badge Day!
This event was established by the National Panhellenic Conference (NPC) to encourage sororities to wear their badges or Greek letters in celebration of sisterhood. I would invite all faculty, staff, and students who are Greek to wear their pins or letters to participate and show support for NPC.
Submitted by Kelsey Rowland kr286@evansville.edu
Mixed-Media Marriage Exhibit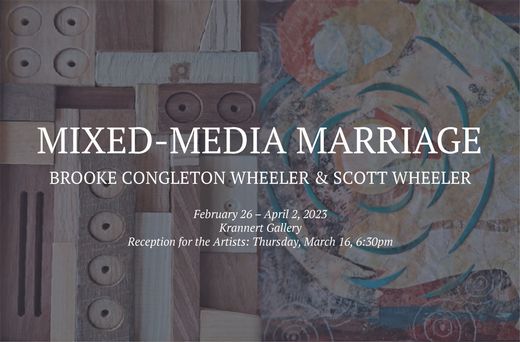 The Krannert Gallery will host the Mixed-Media Marriage exhibit by artists Brooke Congleton Wheeler & Scott Wheeler from February 26 - April 2, 2023. Please join us for the artists reception on Thursday, March 16 at 6:30 p.m. in the Krannert Gallery.
Submitted by Carol McCraney cm177@evansville.edu
2022 UE Graduates Achieve Strong Outcomes
After surveying the class of 2022 graduates, the University of Evansville (UE) is pleased to report that 98 percent of graduates were employed or pursuing further education within six months of graduation. The median salary of those employed full-time was $55,000.
The survey, conducted annually, is a collaborative effort between the University's Center for Career Development, Office of Institutional Effectiveness, and the Office of Alumni and Engagement. Data was gathered from surveys at the time of graduation, as well as alumni surveys, academic departments, the National Student Clearinghouse, and other methods. Approximately 93 percent of 2022 graduates provided career outcome information.
Outcomes improved over the previous year, as the nation's economy slightly recovered from the pandemic. The class of 2021 outcomes included 95 percent of graduates employed or pursuing further education within six months of graduating.
"From academics to ChangeLab, to research and internships, the University of Evansville provides a robust and comprehensive educational experience that incorporates a strong foundation of career readiness," said Dianna Cundiff, director of the Center for Career Development. "These essential competencies, including critical thinking, communication and leadership, along with support from our office, prepare students for success in their future endeavors."
For nearly a decade, the Center for Career Development has implemented an "end to end" approach to career success. When a prospective student visits campus, they meet with the Center to review career interests, take a free career assessment, and explore future job opportunities. As a student, the Center offers appointments to assist with resumes and cover letters, mock interviews, and career advising. Job fairs are held throughout the year to connect students with local and regional employers. After graduation, the Center continues its outreach to alums to ensure each individual's success.
Submitted by Noah Alatza na122@evansville.edu
SAA Book Club March Book Selection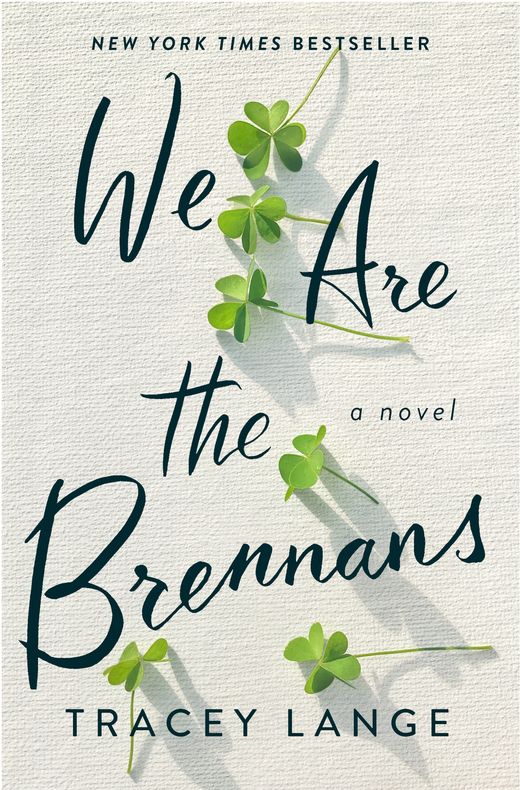 For the month of March the SAA Book Club is reading We are the Brennans by Tracey Lange.
This is a contemporary family drama centered around an American-Irish Brennan family. It was the Goodreads Choice Award and nominee for Best Fiction in 2021. In the vein of Mary Beth Keane's Ask Again, Yes and Cynthia D'Aprix Sweeney's The Nest, Tracey Lange's We
We will meet on Thursday March 23rd at 12 noon in the University Advancment House on Rotherwood to discuss the book. Everyone is invited. If you would like to be added to the Book club email list please contact Kathy Taylor at ks6
Submitted by Katherine Taylor ks6@evansville.edu
Wheeler Concert Hall Renovations Progressing
The Wheeler Concert Hall is currently undergoing renovation work, which entails a comprehensive overhaul involving the installation of new seats and flooring, as well as new wall coverings and ceiling panels. Additionally, performance and room lighting have been upgraded to enhance the overall experience. UE anticipates that the facility will be open with limited availability for students and the music department by the middle of March. The full completion of these upgrades will occur this Fall.
Submitted by Noah Alatza na122@evansville.edu
Employee Volunteers needed for Bike Race
Volunteers are needed for Bike Race 2023 to help set up for the race, help serve food, clean up after the race, and crowd monitor/assistance during the race. If you have a preference in which role/area you want to assist with from the options above (set up, crowd monitor, lunch, or clean up), please note your preference in the form when indicated to do so. 2023 Bike Race Volunteer shirts and a complementary meal will be provided to all volunteers!
We will follow up before the event date with your assigned shift(s) and role(s) based on the information you provide below; thank you for completing this form! Please email Drew Hawkins (ah519@evansville.edu) for all Bike Race related questions.
Submitted by Shelby Gardner sg293@evansville.edu
UE Summer Camps and Employee Discount
The Office of Youth Programs has opened registration for UE Summer Camps 2023! This summer, we are offering Dance Camp, the Wesley Shepard Music Camp, Exploring Art at UE (Grades 2-5 & Grades 6-8), STEM Camp, Clay Camp, Springboard, Pride Camp, and Journey to Justice. To find out more, please visit our website.
We are offering a 50% discount to UE Employees that would like to register their youth. To receive this discount, please email us at youthprograms@evansville.edu BEFORE registering. Please include your name, title, list youth(s)'s name and camp title. We will send you a discount code to apply at registration within two business days.
If you have any questions, please email youthprograms@evansville.edu.
Submitted by Rachel Roscoe rr209@evansville.edu
Circle K Prom Volunteers Needed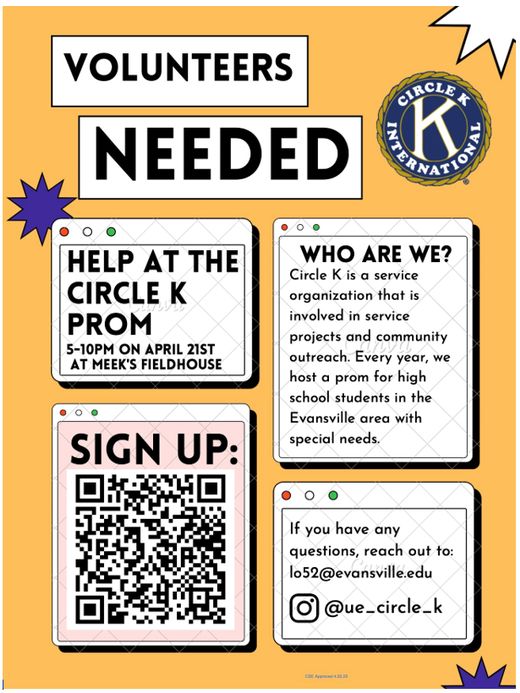 Circle K will be hosting a prom for the local high school students in the special education programs. You must have a completed background check and complete a short training on blackboard. It is on April 21st from 5-10pm and the deadline to sign up is March 24th. Fill out the google form if you are interested and we will provide you with all the information you need!
Submitted by Elizabeth McCook em310@evansville.edu
Eykamp Prize: Call for Nominations
The Eykamp Prize was established by Richard and Rita Eykamp in 2015 to honor Faculty Achievement at the University of Evansville. Recipients of the prize will receive a one-time award of $10,000 in recognition of extraordinary contributions to the University of Evansville as University Citizens. Examples of such contributions include deep and successful involvement in recruiting students; expanding the number, scope, and competitiveness of grant funding for their department; bringing positive public awareness to the University through scholarship, knowledge, and understanding of their discipline.
Nominations for the Eykamp Prize may come from any member of the University of Evansville community. Nominees should be tenured or tenure-track faculty members at the University of Evansville who have not received the award in the previous five years. Nominations can be submitted in writing or via e-mail to Michael Austin, Executive Vice President for Academic Affairs/Provost, at ma352@evansville.edu by March 10, 2023. Nominations should include the name of the faculty member and a brief statement of the reasons that he or she is being nominated.
Recipients of the Eykamp Prize will be selected by an Award Committee, appointed by the EVPAA/Provost that includes members of the faculty, staff, administrators, and a member of the Board of Trustees. The award will be announced and presented at the May Commencement Ceremony.
Recipients in the previous five years: 2018 – Dr. David Dwyer; 2019 – Dr. Kristy Miller; 2020 – Dr. Jerrilee LaMar; 2021 – Dr. Joyce Stamm; 2022 – Dr. Mari Plikuhn.
Submitted by Paula Heldt ph28@evansville.edu
Baseball Aces Win Seventh-Straight, Sweep Series From Bowling Green
The University of Evansville baseball team extended its winning streak to seven games on Sunday by completing a four-game series sweep of the visiting Bowling Green State Falcons with 8-4 and 13-3 victories at German American Bank Field at Charles H. Braun Stadium in Evansville.
"What a way to cap a great overall weekend for our ballclub," said UE head coach Wes Carroll. "I thought that we played well in all three facets of the game this weekend. Our offense had a great approach all weekend and really grinded out at-bats, and I thought top to bottom, our lineup competed well.
"Chase Hug and Simon Scherry are really hot right now at the plate, while Eric Roberts and Danny Borgstrom continue to have good days at the yard. On the mound, I thought that our starters had great starts as well today. The next four games on the road will be a challenge, but we are a confident team right now."
In the opener, UE jumped to a 1-0 lead in the first inning on a run-scoring wild pitch, before scoring two runs in the third inning on a two-run opposite-field home run by Roberts, his second of the year.
Bowling Green would answer back with two unearned runs in the fourth inning to cut the UE lead to 3-2, but Evansville would respond with an RBI single by Scherry in their half of the inning. Then, UE exploded for four runs in the bottom of the fifth inning to put the game away. Junior second baseman Kip Fougerousse started the four-run rally with a sacrifice fly, before Hug delivered a two-run triple and scored on another sacrifice fly by Scherry to move the lead to 8-2.
Junior starter Donovan Schultz (1-1) earned the victory for UE on the mound by scattering two unearned runs on one hit in 5.0 innings of work, while striking out five. Hug went 2-for-3 with two runs scored and two RBI, while Scherry and Roberts drove in two runs each.
In the nightcap, Evansville used back-to-back four-run frames in the first two innings to grab control of the contest. The Purple Aces sent 10 men to the plate in the first inning, with Hug and Borgstrom coming through with RBI base hits to build a 4-0 lead. Then, Evansville doubled the lead in the second inning with four more runs, highlighted by a two-run single by Roberts and another RBI single by Borgstrom.
Evansville would add single runs in the third, fourth and fifth innings, as Hug would add an opposite-field solo home run to left field in the fifth inning to help build an 11-1 lead. The two teams would then trade two-run innings in the sixth inning to provide the final score of 13-3, with Hug plating an RBI double and senior third baseman Brent Widder producing an RBI single in the sixth.
Hug and Scherry both had four-hit games for UE, with Hug finishing a triple shy of the cycle. Borgstrom also went 3-for-3 with two runs driven in, while Widder went 2-for-3 with two RBI.
With the victories, Evansville improves its overall record to 7-5. Bowling Green, meanwhile, drops to 2-8 with the two losses. Evansville will now hit the road for four games this week, beginning on Wednesday, when the Purple Aces travel to Nashville, Tennessee to take on #7 Vanderbilt in a mid-week contest. First-pitch is set for 4:30 p.m. and Wednesday's game can be seen live on the SEC Network-Plus streaming service.
Submitted by Athletics
Softball completes WKU Hilltopper Spring Fling
On Sunday, the University of Evansville softball team completed the WKU Hilltopper Spring Fling. In the morning game, the Purple Aces fell by a 5-0 score to Akron while the finale saw the squad drop a 9-1 contest to Austin Peay.
Game 1 – Akron 5, UE 0
Akron scored single runs in the third and fourth before adding three in the seventh to open the day with a 5-0 victory over the Purple Aces.
Zoe Frossard picked up a hit in the first inning but that would be the only hit for UE until the bottom of the sixth. In that time, the Zips plated a run in the third and fourth frames to take a 2-0 lead.
In the top of the seventh, Akron added some insurance with three runs crossing the plate. Alexa Davis hit a leadoff single in the seventh before the next three batters were retired to finish the game. Frossard, Davis and Jess Willsey had the hits for UE.
Mikayla Jolly allowed two runs, one earned, in four innings while Elle Jarrett tossed the final three frames and gave up three runs. Haley Croyle took the win for Akron, going six innings and striking out six batters. Molly McChesney paced the Zips offense with a 3-for-4 effort at the plate while scoring twice.
Game 2 – Austin Peay 9, UE 1 (6 innings)
Austin Peay scored nine runs on 12 hits to defeat the Aces by a 9-1 final on Sunday evening. Evansville took the early lead with a run in the second inning. Marah Wood recorded a 1-out single and advance to second on a hit by Jenna Nink. With two outs, Jess Willsey singled up the middle to score Nink.
The lead for UE did not last very long as the Governors came back with a run in the bottom of the frame. In the bottom of the third, APSU broke the game open with four runs. Mea Clark had the big hit with a 2-RBI knock. After scoring a run in the fourth, Austin Peay added three more runs in the sixth to finish the game.
Evansville finished the game with eight hits. After scoring their run in the second, UE threatened in the third, putting two runners on with one out. The Aces picked up a single hit in each of the final three innings, but could not get any closer. Wood, Frossard and Nink recorded two hits apiece.
Samantha Miener made the start for the Governors. In the complete game, she gave up one run on eight hits. Sydney Weatherford started in the circle for UE and allowed five runs, just one earned, in 2 2/3 innings. Erin Kleffman tossed 2 2/3 innings with four runs scoring.
In the final non-conference tournament of the season, the Aces travel to Nashville, Tenn. for the Lady Bison Classic next weekend.
Submitted by Athletics
Aces drop Saturday contests to Austin Peay and WKU
Saturday's opening day of the WKU Hilltopper Spring Fling saw the University of Evansville softball team open the day with a 2-1 loss to Austin Peay before falling in the finale by a score of 9-0 to Western Kentucky.
Game 1 – Austin Peay 2, UE 1
Alexa Davis and Zoe Frossard recorded two hits apiece but a single run in the top of the fourth lifted Austin Peay to a 2-1 victory.
Frossard picked up a hit in the first while Hannah Hood and Davis recorded hits in the second but the game remained scoreless heading to the third. The Governors took a 1-0 lead on an RBI single. UE countered with a run in the second. Taylor Howe and Frossard led the inning with hits. Dori Brown pinch ran for Howe and her speed made the difference.
After stealing third, Brown tied the game on a throwing error by APSU. Gabi Apiag gave Austin Peay the lead on an infield single and the damage could have been more but Purple Aces starter Mikayla Jolly got out of a bases-loaded jam to end the threat.
Unfortunately, the offense picked up just one hit over the final four frames and could not overcome the deficit as APSU won by a 2-1 final. Jolly suffered her first loss of the season. Elle Jarrett allowed four hits in a scoreless 1 1/3 innings while Megan Brenton tossed a hitless 1 2/3 frames. Jordan Benefiel picked up the win for the Governors. She struck out 11 in the complete-game effort.
Game 2 – Western Kentucky 9, UE 0 (5 innings)
Western Kentucky scored seven runs in the first innings and cruised to a 9-0 victory in five innings. After Evansville went down 1-2-3 in the top of the first, it did not take long for the Hilltoppers to strike. With one out, WKU had seven consecutive batters reach as they took a 6-0 lead.
Kennedy Foote and TJ Webster picked up 2-RBI singles in the frame. Hannah Hood registered the first UE hit of the game in the second inning but was stranded on second to end the inning. WKU extended the lead to 9-0 on a Taylor Sanders 2-RBI hit and that would complete the scoring.
Alexa Davis picked up the Aces' second hit of the game in the fourth while Hood followed with a walk. The duo stole second and third with two outs before a pop up kept UE scoreless. That would be the top threat of the game as UE fell by the 9-0 final.
Erin Kleffman took the loss for UE allowing seven runs, six earned, in 1/3 of an inning. Sydney Weatherford tossed 2 2/3 frames and gave up two unearned runs. Paige McAllister threw a scoreless fourth inning.
UE looks to get back on track when they face Akron (10 a.m.) and Austin Peay (5:30 p.m.) on Sunday.
Submitted by Athletics
UE's Baer Wins 200-Yard Breaststroke At MAC Championships
University of Evansville junior Alon Baer (Gesher HaZiv, Israel) made history on Saturday, as he became Evansville's first-ever individual Mid-American Conference champion in swimming by winning the 200-Yard Breaststroke in a school-record time of 1:56.16. It came as part of a day where UE broke a school record eight different times on the final day of the 2023 MAC Championships.
"This has been a great week, and I am extremely proud of these guys," said UE head coach Stuart Wilson "They have elevated this program to another level!
"We still have one more week at the National Invitational Championships for both the men and the women. But, this has been a very special week!"
Baer had to rally in the final 100 yards to catch the MAC 100-Yard Breaststroke champion, Joey Garberick of Ball State, to win the 200 Breast title. But, Baer was three seconds faster than Garberick over the final 100 Yards to pull away and win by over 1.53 seconds. Baer's time of 1:56.16 is an NCAA 'B-Cut' time, and it was his second school-record performance of the day in the event, as he posted the day's top preliminary time of 1:57.41 on Saturday morning.
Junior Jackson Caudill (Mt. Sterling, Ky./Montgomery County) also posted a podium finish on Saturday, as he finished third overall in the 1,650-Yard Freestyle with a school-record time of 15:39.12.
Senior Riccardo Di Domenico (Johannesburg, South Africa) broke the 100-Yard Freestyle record twice on Saturday, with the first coming in the main final with a time of 44.56 and the second coming as the lead leg of the 400-Yard Freestyle Relay team, where he clocked in with a 100-Yard split of 44.44. It marks the third time this year in which Di Domenico has broken the 100 Free record. Prior to this season, the mark had not been touched at UE since February, 1999.
Di Domenico's efforts in the 400 Free Relay helped the quartet of him and sophomores Daniel Santos Lopez (Madrid, Spain), Benjamin Hasanovic (Innsbruck, Austria), and Jakob Grundbacher (Thalwil, Switzerland) break the school record in a time of 2:59.11.
Sophomore Patrik Vilbergsson (Kopavogur, Iceland) also topped a record that had stood for over 20 years at UE twice on Saturday, as he posted times of 1:47.38 and 1:47.28 to finish sixth overall in the 200-Yard Backstroke. The previous record in the event was set in 2001 by UE Hall of Famer Dave Nel with a mark of 1:48.93.
In all, Evansville either broke or tied a school record 21 different times during the four-day MAC Championships. Prior to this weekend, four records had stood for over 20 years at UE. Those four marks have all been topped this week, and the oldest UE record now is from 2018.
Evansville will now have just a few days off before sending a group of men and women to the CSCAA National Invitational Championships in Elkhart, Indiana, beginning on Wednesday.
Submitted by Athletics
UE's Di Domenico Named MAC Co-Outstanding Senior, Three Aces All-MAC In Swimming
At the conclusion of the Mid-American Conference men's swimming championships, University of Evansville senior Riccardo Di Domenico (Johannesburg, South Africa) was voted as the MAC's Co-Outstanding Senior in a vote of the league's coaches, and he joined teammates Alon Baer (Gesher HaZiv, Israel) and Patrik Vilbergsson (Kopavogur, Iceland) on the All-MAC teams.
Baer earned first-team All-MAC honors after leading UE in scoring at the MAC Championships with 42 points. He is the first Purple Ace to earn first-team honors, and it is his second All-MAC honor, having earned second-team honors last season.
Di Domenico and Vilbergsson earned second-team All-MAC honors after finishing with 36.5 and 33.0 points, respectively. The All-MAC teams are built off of individual scoring, with the top 15 point scorers being named first-team All-MAC, and the next 15 earning second-team honors.
Di Domenico shared Outstanding Senior honors with Missouri State's Tyler Lewis. The award is voted on by the league's head coaches and encompasses both competition and work in the classroom and community.
Submitted by Athletics
UE softball to host Hit-A-Thon fundraiser
The University of Evansville softball team is set to hold a Hit-A-Thon Fundraiser on Tuesday, March 7. To support the fundraiser, please visit this link: https://evansville.pledgeperwin.com/.
Supporters can pledge a certain amount "per foot" for Purple Aces players. The committed amount will be calculated by the distance hit during the fundraiser.
All gifts received through the Hit-A-Thon will benefit the Purple Aces softball program. Your support enhances the overall experience for the student-athletes on and off the field of competition.
Pledged amounts will be charged within 48 hours of the event. For more information, please contact Logan Belz at 812-488-2623.
UE is enjoying the best start in program history with a 13-1 record through the opening 14 games. Earlier this week, the Aces received votes in the national rankings for the first time in over 20 years.
Submitted by Athletics
Aces drop regular season finale to Bradley on Senior Day, earn No. 9 seed in Moline
On Senior Day, the University of Evansville women's basketball team recognized five student-athletes who combined for over 4,000, while closing the regular season with a 61-51 loss to Bradley on Saturday afternoon inside Meeks Family Fieldhouse in Evansville.
UE honored student-athletes Myia Clark, Abby Feit, A'Niah Griffin, Jossie Hudson, and Anna Newman as well as student athletic trainer Abby Repking in a pregame ceremony, prior to tip-off of the contest.
In the game, the Aces were led by senior guard/forward Abby Feit, who recorded her seventh double-double of the season, tallying 20 points and 13 rebounds to lead UE. Also finishing in double-figures for Evansville was fifth-year guard Myia Clark, who had 11 points in her final game in Meeks Family Fieldhouse. For the Braves, three players finished in double-digits in scoring, led by Alex Rouse with 16 points, eight of which came at the charity stripe.
To open the contest, Evansville struggled from the field, falling behind in the first quarter. The Aces would shoot just 21.4% (3-14) in the opening stanza as the Braves built a 20-8 lead on UE after 10 minutes of action. Evansville's shooting only slightly improved in the second period, but defensively, the Aces limited Bradley as the deficit sat at 14 at the break for UE.
Coming out of the half, the Aces slowly chipped away at the Braves advantage, growing as close as six with just under five minutes left to play in regulation at 52-46. Following Evansville's run to start the fourth, Bradley provided an answer, scoring six straight points over the next two minutes to regain a double-digit lead en route to the visitor's 61-51 win.
With the book closed on the regular season, Evansville secured the No. 9 seed for Hoops in the Heartland in Moline, Ill. The postseason journey for the Aces will begin at Noon on Thursday, March 9 as UE will challenge No. 8 seed Murray State inside Vibrant Arena at The MARK in downtown Moline, Ill.
Submitted by Athletics
Baseball Aces Sweep Saturday Doubleheader From Bowling Green
The University of Evansville baseball exploded for 20 total runs in two games on Saturday, and combined it with strong pitching to sweep a doubleheader from the visiting Bowling Green State Falcons at German American Bank Field at Charles H. Braun Stadium in Evansville. UE won the opener 9-3 before cruising to an 11-0 run-rule victory in game two.
"What a great day for us at the yard today against a good team," said UE head coach Wes Carroll. "Our offense had a great approach and was able to put up some runs against two really good starters, and both Nick Smith and Tyler Denu set the tone on the mound for us with quality starts.
"We were able to stack a lot of quality at-bats together today and put up some crooked numbers, which was great to see. We have a quick turnaround though, as we play an early doubleheader tomorrow, so we need to be ready to go."
After erupting for 14 runs on Wednesday in a mid-week victory at Southeast Missouri State, the Purple Aces continued the offensive momentum early on Saturday. UE plated the first run of the game just three pitches into Saturday's opener, as junior Kip Fougerousse led off with a double off the wall in right-center field and scored on an RBI single by fifth-year first baseman Chase Hug. Four batters later, senior third baseman Brent Widder would come through with a two-out, two-run triple off of the glove of a lunging left-fielder to give UE an early 3-0 lead.
UE would add two more runs in the third inning and would take a 5-2 lead to the bottom of the fifth inning, before fifth-year outfielder Danny Borgstrom tripled off the literal top of the outfield fence in right field to score a run to push the lead to 6-2. He would then score on a sacrifice fly by sophomore DH Ben Stuart to move the cushion to 7-2.
Evansville would tack on two more runs in the sixth inning, and that would be more than enough for UE's game-one starter Nick Smith (1-2), who tossed a seven-inning complete-game victory while striking out a career-best 12. Offensively, Hug, junior shortstop Simon Scherry and junior catcher Brendan Hord all had two-hit games, with Hug, Widder, Borgstrom and Stuart all driving in two runs each.
In the nightcap, UE starter Tyler Denu (1-0) struck out the side in the first inning to set the tone on the mound, and Fougerousse crushed the second pitch he saw as UE's lead-off batter over 414 feet to right-center field to give Evansville a lead it would never lose. Fougerousse finished the second game going 3-for-5 with three runs scored and an RBI.
After Fougerousse's fourth home run of the year gave UE a 1-0 lead in the first inning, the Purple Aces would push the lead to 2-0 in the fourth inning on an RBI double by sophomore DH Evan Waggoner. Evansville would then break things open in the fifth inning with four runs on back-to-back RBI singles by fifth-year outfielder Eric Roberts and Widder, who would both then come into score on a Bowling Green error. UE then added five runs in the sixth inning to enact the mercy rule, and reliever Shane Harris worked a perfect seventh inning to close out the contest.
Denu earned the victory in game two for UE by tossing 5.0 scoreless innings of three-hit baseball, while striking out four. Harris allowed just one base runner in two scoreless innings of relief work to close things out.
With the two victories on Saturday, Evansville (5-5) extended its winning streak to five-straight games. Bowling Green, meanwhile, saw its overall record to 2-6. The two teams will conclude the four-game series on Sunday, beginning at 11 a.m. at GAB Field. Junior LHP Donovan Schultz (0-1, 8.00 ERA) and graduate RHP Jarrett Blunt (0-0, 2.45 ERA) are expected to start the two games for UE.
Submitted by Athletics
Baer's NCAA 'B-Cut,' Three Records, Two Seconds Highlight Day For UE At MAC Championships
University of Evansville junior Alon Baer (Gesher HaZiv, Israel) posted an NCAA 'B-Cut' and school-record time of 53.18 in the 100-Yard Breaststroke on Friday, and the Purple Aces broke three more records and recorded two second-place finishes to highlight a strong day three at the Mid-American Conference Championships in Oxford, Ohio.
"Another great day in the pool today!" said UE head coach Stuart Wilson. "Alon had an outstanding day, breaking the school record in the 100 Breaststroke twice and getting an NCAA 'B-Cut' both times. And, to cap it off with the 400 Medley Relay record the way the guys did was special.
"One more day. All week, we have had different guys step up. Let's do it one more time and let's finish strong!"
Baer was a part of all three school records, as he broke the 100 Breast record twice – once in the preliminary round and once in Friday night's main final. Both times came in faster than the NCAA 'B-Cut' of 53.87, and it marked the second year in a row in which Baer has recorded a 'B-Cut' at the MAC Championships. He is only the third male in UE history to record an NCAA 'B-Cut,' joining UE Hall of Famer Nikola Kalabic and 2021 graduate Credence Pattinson.
Baer also teamed with senior Riccardo Di Domenico (Johannesburg, South Africa) and sophomores Patrik Vilbergsson (Kopavogur, Iceland) and Daniel Santos Lopez (Madrid, Spain) to smash the school record in the 400-Yard Medley Relay. The group combined to post a time of 3:12.87 to break the previous mark – held by the same four men – by 2.16 seconds.
Baer and Di Domenico also posted a pair of second-place finishes for UE on Friday. Baer's time of 53.18 placed second in the 100 Breast, while Di Domenico placed second in the 200-Yard Freestyle with a time of 1:36.72. He finished just 0.62 seconds behind Missouri State's Pawel Krawczyk, who is a three-time MAC champion in the event.
Vilbergsson, Santos Lopez, and fellow sophomore Benjamin Hasanovic (Innsbruck, Austria) also posted top-eight finishes for UE. Vilbergsson placed sixth overall in the men's 100-Yard Backstroke with a finals time of 49.09, which moves him to the third-fastest UE male in the event all-time. Santos Lopez, meanwhile, placed seventh overall in the men's 100 Butterfly with a finals time of 48.40. Hasanovic joined Baer in the main final of the 100-Yard Breaststroke and posted a time of 55.22 to place eighth overall.
UE also found success in the consolation finals on Friday. Junior Grant Kay (Ellicott City, Md./Hebron) and sophomore Jakob Grundbacher (Thalwil, Switzerland) both advanced to the consolation final in the 200 Free, and they placed fifth and seventh respectively with times of 1:40.72 and 1:41.72. Sophomore Carlos Souto (A Coruna, Spain) and freshman Daniil Goncharuk (Kyiv, Ukraine) finished back-to-back in the consolation final of the 100 Breast with times of 55.90 and 55.92. Freshman diver Levi McKinney (Boonville, Ind./Boonville) also placed fifth in the consolation final of the men's three-meter diving competition with a score of 232.85.
After three days of action, Evansville currently sits in fifth place overall with 239 points. The Purple Aces are currently ahead of both UIC (235.5) and Valparaiso (73) in the team standings.
The MAC Championships will conclude on Saturday, with action in the 200-Yard Backstroke, the 100-Yard Freestyle, the 200-Yard Breaststroke, the 200-Yard Butterfly, the 1,650-Yard Freestyle, and the 400-Yard Freestyle Relay. The preliminary rounds will begin at 9:30 a.m. central time, and the finals will begin at 5 p.m. central time.
Submitted by Athletics
Contribute to AceNotes
To have content considered for inclusion in AceNotes, please submit a Marketing Request Form. Deadline for submission to AceNotes is 10:00 a.m. on the requested date of publication. Only articles concerning UE related/sponsored activities will be accepted. Articles submitted to AceNotes may be edited for length and clarity. Submitter contact information is at the end of each article.