| | |
| --- | --- |
| AceNotes Today | Tuesday, February 28, 2023 |
Employee Spring Healthy Behavior Challenge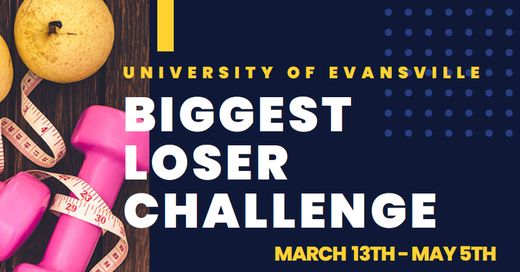 Spring is upon us! That means it's time for the Employee Spring Healthy Behavior Challenge. This year, we're doing the Biggest Loser Weight Loss Challenge! Earn a one-time $150 in HRA credits (if you did NOT participate in the Summer or Fall Healthy Behavior Challenges) for completing the challenge all the way through!
This challenge is designed to help motivate participants to take on healthier lifestyle choices and pursue health-driven weight loss. No extreme dieting is encouraged with this program. Have FUN, stay positive, and join your team members in making healthier lifestyle changes!
8-WEEK CHALLENGE
All employees & spouses are welcome to participate!
Teams must be between 4-8 individuals.
Entry fee is $5.00 (cash only please). Please submit your buy-in to Lori Leduc in HR.
Initial weigh-in must be completed the week of March 13th - 16th.
Only 1 missed weigh-in is allowed.
No extreme dieting or supplementing for drastic weight loss is permitted.
WEIGH-IN INFO
Weekly weigh-ins will take place at the clinic:Monday - Thursday from 8:00am - 12:00pm.
PRIZES
1st, 2nd & 3rd place (male & female)
1st place team
Sign up by clicking this link and filling out the required information: https://forms.gle/fdD5BA7wvDkP4nMX6
Have a question? Email Taylor at taylor.kollak@ascension.org!
Submitted by Taylor Kollak tk148@evansville.edu
International Badge Day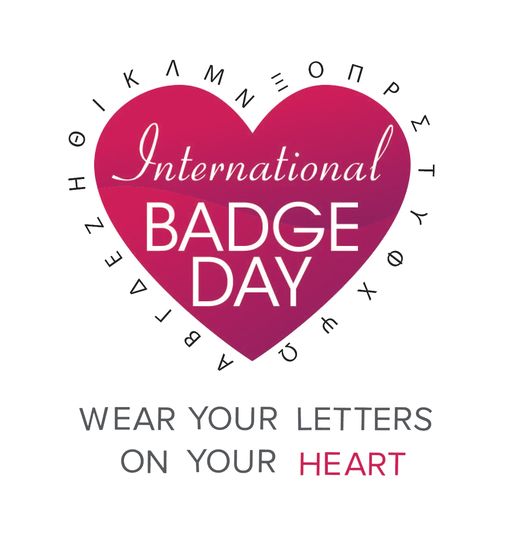 International Badge Day is March 6th, 2023. This event was established by the National Panhellenic Conference (NPC) to encourage sororities to wear their badges or Greek letters in celebration of sisterhood. I would invite all faculty, staff, and students who are Greek to wear their pins or letters to participate and show support for NPC.
Submitted by Kelsey Rowland kr286@evansville.edu
Ventruing Crew Spring Break sign up
Spring Break 2023
Venturing Crew will be Chasing Waterfalls in beautiful Tennessee for Spring Break 2023. Join us as we explore some of the region's most beautiful and picturesque waterfalls.
Sign up in Ridgway today thru Wednesday 11-1 and 4-6 at table #3.
The cost is $75 and can be paid via cash, check Venmo.
Submitted by Fred Wilson fw2@evansville.edu
Mixed-Media Marriage Exhibit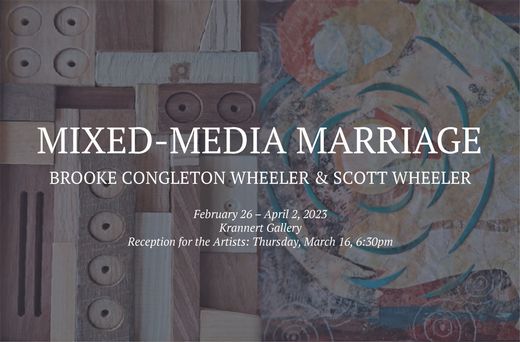 The Krannert Gallery will host the Mixed-Media Marriage exhibit by artists Brooke Congleton Wheeler & Scott Wheeler from February 26 - April 2, 2023. Please join us for the artists reception on Thursday, March 16 at 6:30 p.m. in the Krannert Gallery.
Submitted by Carol McCraney cm177@evansville.edu
Science Direct Available for Research
The entire college edition of Science Direct is now available. From foundational science to new and novel research, SD offers a large collection of books and journals covering a range of disciplines, from the theoretical to the applied. The expanded content now covers medical subjects, Psychology, Sociology, Biology, Chemistry, and Cognitive Science. Access SD here: https://www.sciencedirect.com/ For assistance or additional information contact Danielle at dw56.
Submitted by Danielle Williams dw56@evansville.edu
Eating Disorder Awareness Week 2023
Hello UE!
Did you know?
8% of UE Freshman Survey respondents in Fall 2022 have sought counseling for Disordered Eating before coming to UE?
12% of UE Freshman Survey respondents in Fall 2022 indicated they frequently to almost always have engaged in eating behaviors other people would be concerned about (i.e., binging/purging, severe food restriction, excessive exercise)?
33% of UE Freshman Survey respondents in Fall 2022 indicated they frequently to almost always worry about their body not being small/thin, muscular/strong, or good enough?
Monday, February 27th - Sunday, March 5th, is the National Eating Disorders Association's (NEDA) Eating Disorder Awareness Week (EDAW 2023).
Counseling and Disability Services is collaborating with NEDA to provide information and awareness to the UE Community.
We will have a table in Ridgeway on Wednesday, March 1st from 11-2 providing resources regarding Eating Disorders and Body Positivity. We would like to invite you to wear BLUE and/or GREEN on Wednesday 3/1/23 to show support for Eating Disorder Awareness.
If you would like to learn more about NEDA and/or Eating Disorders, please see the link to NEDA's website below:
https://www.nationaleatingdisorders.org/
Students who may be struggling or want to be proactive about their mental health and wellbeing, please feel free to contact the Office of Counseling Services if you wish to speak with a counselor (even if it is just once!) about any challenges you may be facing at this time. As a reminder, our services are available to students at no additional cost and are available Monday-Friday, 8:00 a.m. – 5:00 p.m. during the fall and spring semesters. Contact us by phone, email, or in person today to set up a time to meet!
If you would like to seek out other local/virtual resources for help with mental health and wellbeing, you can visit thriving campus:
https://evansville.thrivingcampus.com/
Employees who wish to connect with support for mental and emotional health, please refer to the University's Employee Assistance Program, which can be accessed by contacting 1-888-293-6948.
Submitted by Katie Schaller ks687@evansville.edu
Circle K Prom Volunteers Needed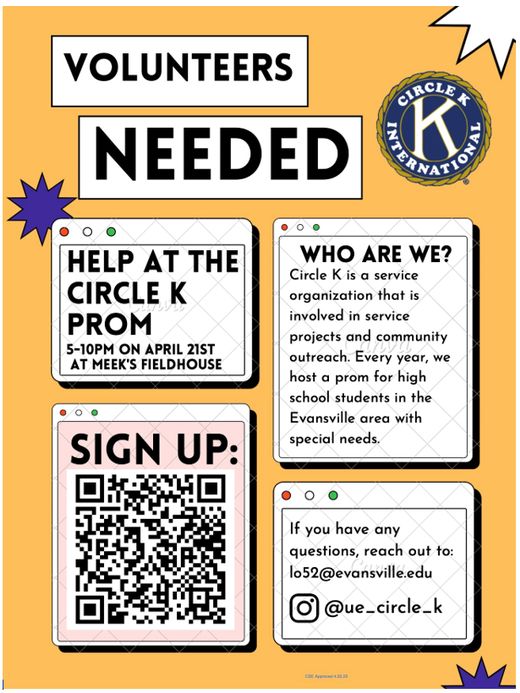 Circle K will be hosting a prom for the local high school students in the special education programs. You must have a completed background check and complete a short training on blackboard. It is on April 21st from 5-10pm and the deadline to sign up is March 24th. Fill out the google form if you are interested and we will provide you with all the information you need!
Submitted by Elizabeth McCook em310@evansville.edu
Sigma Tau Delta T-Shirt Fundraiser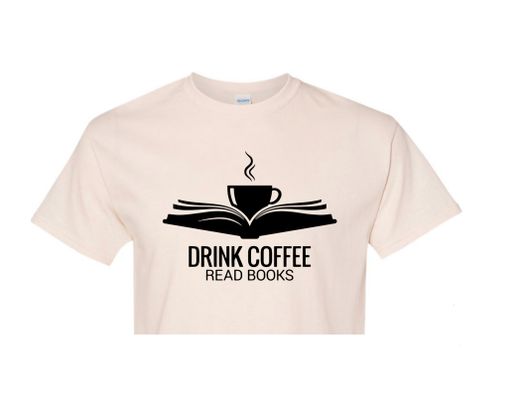 UE's chapter of Sigma Tau Delta*, International English Honor Society, is selling T-shirts for just $15!!
The shirts are unisex, sized S-M-L-2XL, and read: DRINK COFFEE READ BOOKS.
All proceeds support students who have been accepted to present their research at Sigma Tau Delta's annual literary convention this March in Denver, Colorado. Please help our students represent UE!!
ORDER ONLINE NOW
Use this Google Form to Order your shirt(s): https://forms.gle/9WPJGv7ctUThQ9GS6
(option to pay via Venmo, cash, or check)
PURCHASE IN-PERSON
Sigma Tau Delta will have a table on the 1st Floor of Ridgeway from 11am-1pm on Tuesday, February 28, 2023. You can purchase a shirt in-person!
Please consider supporting our classmates in this experience! At just $15 per shirt, this is an excellent chance to contribute to our classmates' academic pursuit!
*Sigma Tau Delta is an international organization dedicated to recognizing outstanding English students and helping them towards their educational and career goals. Our chapter attends a yearly international conference held across the country at which many of our students often present their own scholarly works. Sigma Tau Delta is also committed to raising interest in writing, literacy, and the arts in the Evansville community, using volunteering to do so. Additionally, members of Sigma Tau Delta participate in in-club efforts to join academic approaches to literature with community and fun.
Questions or concerns? Please contact Sigma Tau Delta chapter president, Michael Ikejiani at mi50@evansville.edu or faculty advisor Sara Petrosillo at sp220@evansville.edu
Submitted by Michael Ikejiani mi50@evansville.edu
Housing Requests for New Hall
Students interested in living in the New Hall for 2023-24 should pick up request cards in the Office of Residence Life.
New Hall is reserved freshman and sophomore level students. Rising sophomores interested in living in New Hall for next year can submit their request cards for 4 person or 6 person pods (sophomores will primarily be assigned to 4 person pods). Assignments will be made based on the combined credit hours, as of the end of Fall 2022, of each group applying Students/groups currently residing in New Hall will have priority over students/groups who do not currently reside in New Hall.
New Hall request cards are due back to the Office of Residence Life by 5:00 p.m., Friday, March 3.
More information on the housing assignments process can be found on the residence life section of the University website at https://www.evansville.edu/residencelife/housingapplyreturn/calendar.cfm
Submitted by Brian Conner bc32@evansville.edu
Village Request Cards Available
Students interested in living in the Villages for 2023-24 should pick up Village request cards in the Office of Residence Life.
The Villages are reserved primarily for students with 60 plus credit hours. In order to apply to live in the Villages, each person in your group must have at least 44 credit hours on file with the University by the end of the Fall 2022 semester.
Village request cards are due back to the Office of Residence Life by 5:00 p.m., Friday, March 3.
More information on the housing assignments process can be found on the residence life section of the University website at https://www.evansville.edu/residencelife/housingapplyreturn/calendar.cfm
Submitted by Brian Conner bc32@evansville.edu
Eykamp Prize: Call for Nominations
The Eykamp Prize was established by Richard and Rita Eykamp in 2015 to honor Faculty Achievement at the University of Evansville. Recipients of the prize will receive a one-time award of $10,000 in recognition of extraordinary contributions to the University of Evansville as University Citizens. Examples of such contributions include deep and successful involvement in recruiting students; expanding the number, scope, and competitiveness of grant funding for their department; bringing positive public awareness to the University through scholarship, knowledge, and understanding of their discipline.
Nominations for the Eykamp Prize may come from any member of the University of Evansville community. Nominees should be tenured or tenure-track faculty members at the University of Evansville who have not received the award in the previous five years. Nominations can be submitted in writing or via e-mail to Michael Austin, Executive Vice President for Academic Affairs/Provost, at ma352@evansville.edu by March 10, 2023. Nominations should include the name of the faculty member and a brief statement of the reasons that he or she is being nominated.
Recipients of the Eykamp Prize will be selected by an Award Committee, appointed by the EVPAA/Provost that includes members of the faculty, staff, administrators, and a member of the Board of Trustees. The award will be announced and presented at the May Commencement Ceremony.
Recipients in the previous five years: 2018 – Dr. David Dwyer; 2019 – Dr. Kristy Miller; 2020 – Dr. Jerrilee LaMar; 2021 – Dr. Joyce Stamm; 2022 – Dr. Mari Plikuhn.
Submitted by Paula Heldt ph28@evansville.edu
Baines gives paper at Louisville Conference
Robert Baines, Associate Professor of English, gave a paper at the Louisville Conference on Literature and Culture at the University of Louisville on Friday, February 24. His paper, titled "How Far is Too Far?: Ulysses, Finnegans Wake, and the Boundaries of Modernism," was part of an International James Joyce Foundation panel that also included Thomas Gurke and Josephine A. McQuail.
Submitted by Robert Baines rb211@evansville.edu
PT Faculty, Alumni and Sports Residents Conduct Testing of St. Louis Cardinals MLB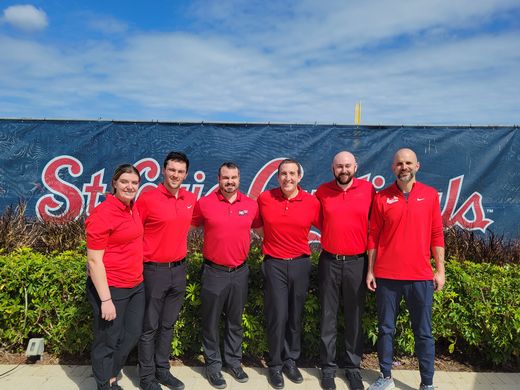 UE PT faculty, ProRehab and UE Sports Residency Program residents and alumni recently completed performance testing of the St. Louis Cardinals Minor League Baseball players in Jupiter, Florida.
The team was led by Dr. Phil Plisky '98, Associate Professor of Physical Therapy and Director of Residency Programs and Associate Professor of Physical Therapy and Director of the ProRehab/UE Sports Residency Program Dr. Kyle Matsel '11. The team also included current and former ProRehab/UE sports residents Jon Newbold, Stephanie Sherwood, and AJ Hermann '18. The goal of this testing is to guide the optimization of player health and performance.
Submitted by Jennifer Simon js698@evansville.edu
UE's Hug Named MVC Baseball Player Of The Week
University of Evansville fifth-year first baseman Chase Hug (Indianapolis, Ind./Pike/Olney Central) was named the Missouri Valley Conference Baseball Player of the Week on Monday by the conference office after being a driving force offensively last week to help the Purple Aces to a series victory over Eastern Michigan.
Hug hit .667 (8-for-12) while posting a 1.083 slugging percentage and .778 on-base percentage in four starts last week for UE. He produced multi-hit games in three of UE's four contests, including opening the week by going 2-for-3 with a walk at Kentucky. Hug then exploded in the final two games of the series against Eastern Michigan to help power the Purple Aces to a pair of victories.
In Saturday's 9-7 victory over EMU, Hug went 4-for-5 with two doubles, a two-run home run and four RBI. He hit both a two-run home run and two-run double to power Evansville's nine-run eighth inning. In fact, Hug finished just a triple shy of the cycle, and if not for a runner in front of him during his two-run double in the eighth inning, he likely would have achieved that mark, as he had to be stopped at second with the lead runner stopping at third base on a ball down the right-field line.
On Sunday, Hug went 2-for-3 with two walks in UE's 5-3 victory over Eastern Michigan, and he finished the series by reaching base safely in eight of his final nine plate appearances on the weekend, with six hits and two walks in nine trips to the plate.
Hug and the Purple Aces will return to action on Wednesday, when UE travels to Cape Girardeau, Missouri to take on preseason Ohio Valley Conference favorite Southeast Missouri State (2-6) in a mid-week contest. First-pitch is set for 3 p.m.
Submitted by Athletics
Antoine Smith Jr. receives MVC Scholar-Athlete recognition
University of Evansville junior Antoine Smith Jr. was recognized with Missouri Valley Conference Scholar-Athlete Honorable Mention accolades on Monday.
Smith is a history major at UE with a 3.59 GPA. He averaged 7.7 points and 3.3 rebounds per game throughout the regular season. Playing in 30 games and making 14 starts, Smith was the Purple Aces' top free throw shooter at 84.8%. In games against Valparaiso and Missouri State, Smith set his season high with 16 points. He was locked in throughout the middle portions of the conference campaign, averaging 9.6 points in the 12 games leading up to the Feb. 18 game at Murray State.
Marcus Domask highlighted a list of 16 student-athletes honored as part of the 2023 Missouri Valley Confer¬ence Men's Basketball Scholar-Athlete Teams, announced today by the league office. Voting was conducted by league's sports information directors.
The criteria for the MVC Scholar-Athlete Team voting parallels the CSC (College Sports Communicators) standards for Aca¬demic All-America voting. Student-athletes must be a starter or important reserve with at least a 3.50 cumulative grade point average (on a 4.0 scale). He must have participated in at least 75 percent of his team's games during the regular season. No student-athlete is eligible until he/she has completed one full calendar year at his/her current institution and been on a col¬lege roster in that sport for two years.
For transfers, graduate students, and two-year college graduates, the student-athlete must have completed one full calendar year at the nominating institution to be eligible, although graduate students who are competing at a different institution than the one from which they earned their undergraduate degree are eligible even if they are in their first semester at the graduate institution. Nominees in graduate school must have a cumulative GPA of 3.50 or above both as an undergrad and in grad school.
Submitted by Athletics
Contribute to AceNotes
To have content considered for inclusion in AceNotes, please submit a Marketing Request Form. Deadline for submission to AceNotes is 10:00 a.m. on the requested date of publication. Only articles concerning UE related/sponsored activities will be accepted. Articles submitted to AceNotes may be edited for length and clarity. Submitter contact information is at the end of each article.