| | |
| --- | --- |
| AceNotes Today | Friday, February 10, 2023 |
Campus Wellness Day
Reminder, Monday is an opportunity for both students and employees to take a break from day-to-day responsibilities and focus on mental and physical health. We have made the decision to once again implement a Wellness Day during the semester, and it will take place on Monday, February 13.
Our academic departments and administrative offices will be closed, but dining services will operate with adjusted hours. Café Court will be open from 10:30 a.m. until 6:30 p.m., and Chick-fil-A will be open from noon until 8:00 p.m. The library will be closed on Wellness Day.
We recognize that this is just one day, and mental health is important each and every day. If you are a student in need of support, please connect with our Office of Counseling Services at counselingservices@evansville.edu or 812-488-2663. Employees may receive support through the University's Employee Assistance Program, which can be accessed by contacting 1-888-293-6948.
Whatever you plan for February 13 – whether it's sleeping in, reading a book, taking a walk, or catching up with friends and family– I hope you enjoy this day off to revitalize.
Submitted by Lori LeDuc ll138@evansville.edu
University of Evansville Board of Trustees | Front Oval Parking
The University of Evansville Board of Trustees will be on campus for February 2023 meetings on Friday, February 17, and Saturday, February 18. Parking in front of Olmsted Administration Hall and the Schroeder Family School of Business Administration will be reserved for University Trustees. Employee parking on the front oval will be limited on both days.
Submitted by Patti Lippert pl23@evansville.edu
Valentine's Day Concert for Lovers of Love Songs
Tired of trying to get into a crowded restaurant on Valentine's Day? Bored with the same old rom-coms? Not impressed with convenience store roses?
Then join us for a delightful evening of love songs performed by the voice students of the UE Music Conservatory. You will experience the ins and outs and ups and downs of romance, through a variety of songs from musical theatre.
The concert is on Valentine's Day, February 14, at 7:30 p.m. in the Ridgway Class of '59 Gallery. Refreshments will be served after the concert. We would "love" to see you there!
Submitted by Amy Esche ae128@evansville.edu
Collegiate Career Expo- Register TODAY
Collegiate Career Expo 2023
Thursday, February 16, 2023
10:00am-2:00pm EST
Primo South, Indianapolis, IN
Looking for full time, summer, internship or Co-Op positions? More than 75 employers will be at this in person event held in Indianapolis, IN. The University of Evansville will provide FREE transportation ($10 refundable deposit required to reserve your seat). Please see attached list of registered employers.
Students must register for the event in Handshake.
Questions? Contact the Center for Career Development at career@evansville.edu or 812-488-1083.
+Kelley Program
Allied Solutions
Alro Steel
Alter Domus
Amazing Athletes | JumpBunch
American Senior Communities
Archdiocese of Cincinnati - Catholic Schools Office
Ascend Indiana
Aspire Indiana
Backhaul Direct
Booster
BPX Logistics
Caliber Smart
Carmel Clay Parks & Recreation
Center for Interfaith Cooperation
Chick-fil-A, Inc.
CLA
Co-Alliance Cooperative, Inc.
Corteva Agriscience
Crew Carwash
Crowe LLP
Dayton Freight Lines
Defense Finance and Accounting Service
DOZ
DUCHARME MCMILLEN ASSOCIATES
Equitable Advisors, LLC
Eskenazi Health
Eurofins
Fastenal Company
FDIC
Federal Home Loan Bank of Indianapolis
Firefly Children & Family Alliance
FORVIS
Franciscan Health
Go Electric Inc
Grace International School - Dhaka
Greenwalt CPAs
Hawthorne Community Center
Illinois State Police
Indianapolis Airport Authority
Indianapolis Neighborhood Resource Center
IOKDS
Kainos
Keep Indianapolis Beautiful
Kirby Risk
Kohl's, Inc
Labcorp
Legacy Professionals LLP
Lifeline Children's Services
Manchester University Fort Wayne
Marian University ABSN Program
Mennonite Central Committee- Great Lakes
Metronet
Modern Woodmen of America
NCW
Northwestern Mutual
OneAmerica Financial Partners, Inc
Online Transport
OnTarget CPA
Playworks
Pyoca Camp and Retreat Center
Ready-2-Xecute
Reid Health
Richard M. Fairbanks School of Public Health
Ronald Blue Trust
Scotlynn USA Division
Senior Home Companions
Somerset CPAs & Advisors
Southern Illinois Healthcare
TechPoint
The Heritage Group
Traders Point Christian Church
Triclinic Labs
United States Attorneys Office for the Southern District of Indiana
UnitedHealth Group
University of Indianapolis Graduate Business School
US NAVY NTAG HEARTLAND
Vector Marketing & CUTCO Cutlery
Submitted by Amanda Wood aw505@evansville.edu
We're revealing the time capsule on February 17!
Join us for our upcoming Founders Day celebration!
Friday, February 17
4:00 p.m.
Bernhardt Atrium (Schroeder Family School of Business Administration)
During demolition of Hughes Hall late last year, a time capsule was located near the entrance of the building. This time capsule is over 60 years old and is filled with several items yet to be opened. We can't wait to share them with you!
Special guest Rita P. Eykamp '59, life member of the Board of Trustees, will assist in revealing the contents of the time capsule. Cupcakes and refreshments will be served afterwards.
Submitted by Julie Beer / jb855@evansville.edu
ISTA Fundraiser: Pet Bandana
ISTA is going to be hosting a fundraiser this semester to help raise money for future trips and events! :)
We are going to be selling pet bandannas! They will come in the colors of purple or orange with a black font! There is a regular UE design, and there is also a School of Education design. There are also different sizes (Extra Small, Small, Medium, Large, and Extra Large) offered for all sized pets. The bandanas are made to where they will go through your pet's collar.
The order form is the Google Form link attached below!
They can pay through the ISTA Venmo which is: UE_ISTA-AE or they can pay cash. If you pay cash, please drop it off at the School of Ed Office in Graves by February 22nd.
The last day to fill out the order form is February 22nd. Please reach out with any questions that you have!
https://docs.google.com/forms/d/e/1FAIpQLScsPdoeRYTE0X7SwdRTcxuJur-o8J_fssWUfAidynQJcQV6rQ/viewform?usp=sf_link
Submitted by Akane Suzuki as972@evansville.edu
Delightful Week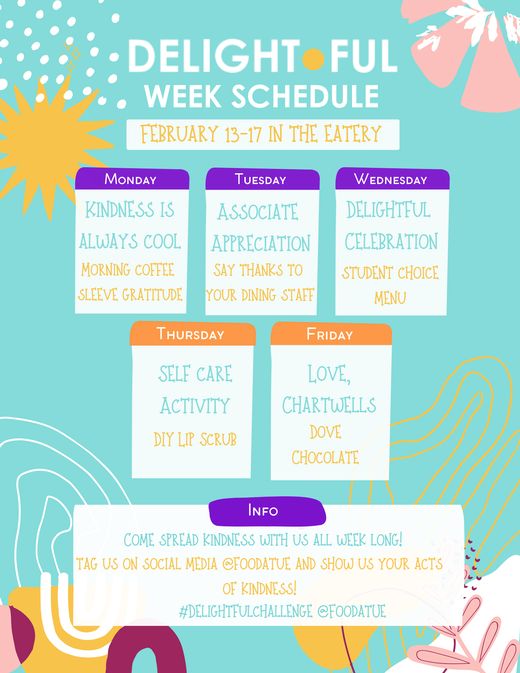 Delightful Week will be February 13-17! This week of kindness will feature a student choice menu and many opportunities to express gratitude and joy! Don't forget to follow @foodateue on social media and tag us with your acts of kindness and use #DelightfulChallenge to be entered into an awesome giveaway!
Submitted by Ka'Bria Carr kc403@evansville.edu
Solo Exhibition for Professor Todd Matteson at Thyen-Clark Cultural Center, Jasper, Indiana

The Thyen-Clark Cultural Center in Jasper, Indiana, hosts Professor Todd Matteson's solo exhibition, Life's Adventures. The exhibition runs for three months with a gallery talk every first Thursday in March and April. Professor Matteson will also be doing demonstrations to the public and local schools during his exhibition. Please come enjoy his ceramics and catch a glimpse at his new creations.
Submitted by Todd Matteson tm8@evansville.edu
Spring Break 2023 Venturing Crew will be Chasing Waterfalls in beautiful Tennessee
Venturing Crew will be Chasing Waterfalls in beautiful Tennessee for Spring Break 2023. Join us as we explore some of the region's most beautiful and picturesque waterfalls.
We will be leaving campus on Sunday morning March 5th and drive to Burgess Falls which is noted for its natural beauty and four waterfalls that cascade down from over 250 feet. After which we will head to our cabin to prepare dinner and make room assignments. The cabin does have full bathrooms and an area where we can relax, get to know each other and play games.
Monday, we'll be heading to Fall Creek Falls, home to one of the tallest waterfalls in the Eastern United States and visiting the Betty Dunn nature center.
Next up is Cane Creek Cascades, Cane Creek Falls is the largest waterfall by volume at Fall Creek Falls State Park. Before we return to camp, we will climb on the cable trail to the base of Cane Creek Falls and Rock-house Falls.
Tuesday, we hike around Virgin Falls where an underground stream emerges from a cave and then plummets 110' over the side of a cliff before disappearing again into another cave at the bottom. Doesn't that sound like something you need to see for yourself?
Next, we'll be hiking to the overlook of Piney Falls, an 80-ft. falls and the area is home to an old-growth forest.
Wednesday, we pack everything up and head to Rock Island and visit Twin Falls, where water pours out of the walls of a gorge, instead of over the walls. This interesting and easy to visit waterfall was accidentally created when the Caney Fork River was dammed.
Our final water fall of the trip will be Cummings Falls and is Tennessee's eighth largest waterfall in terms of volume and is 75 feet high.
To wrap our adventure, we head to Nashville where we will have dinner at Hattie B's Hot Chicken which is famed for its emphasis on quality, flavor and true Southern hospitality, Nashville's family-owned and operated Hattie B's Hot Chicken showcases its first West Coast location at Block 16 Urban Food Hall, serving hot chicken, Southern sides and local brews in a casual, counter-service eatery.
We plan to return to campus around 8pm Wednesday evening (March 8th) and this whole trip is only $75 (excludes Hattie B's)
Look for our tables in Ridgway starting Feb 27th to sign up. Payment can be made in cash, check, Square or Venmo
Submitted by Fred Wilson fw2@evansville.edu
Take 6 Concert: Free and Open to the Public!
The Patricia H. Snyder Concert and Lecture Series was created in 1997 and, to this day, continues to bring nationally-renowned performers and speakers to the Evansville. Events are free and open to both the campus community and public.
The Snyder Concert and Lecture Series Committee presents: Take 6. The six-member vocal group will perform on Friday, February 17, at 7:30 p.m. The concert will take place at the Victory Theatre at 600 Main Street in downtown Evansville.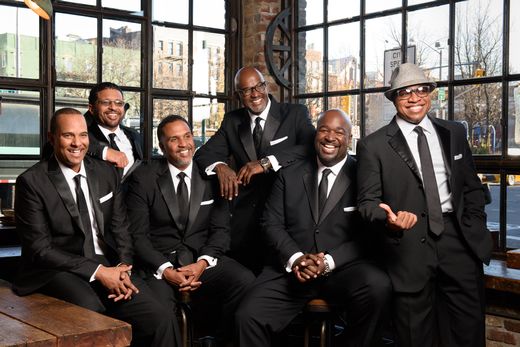 Take 6 is comprised of members Claude McKnight, Mark Kibble, Joel Kibble, Dave Thomas, Alvin Chea, and Khristian Dentley. The world-renowned group formed in 1980 and has since received 10 Grammy awards, 10 Dove awards, and a Soul Train Award. They are the most awarded a capella group in history.
No tickets necessary! Seating will be a first-come, first-served basis.
Submitted by Julie Beer / jb855@evansville.edu
Do you love Harlaxton? Wear your gear February 14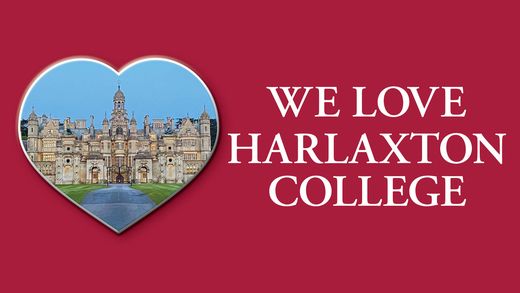 Do you love Harlaxton? Then join us for a wear your Harlaxton gear day on Valentine's Day. Donut Bank cookies will be given out (limited supply) to individuals wearing their Harlaxton gear on February 14.
Submitted by Logan Replogle lr189@evansville.edu
1098-Ts Have Been Processed
For those students who did not consent to receive the 1098-T form electronically, this informational tax document has been mailed to the student's permanent address. Students can still provide electronic consent to allow you to view/print now. To provide consent for electronic 1098-T, log into Self-Service, go to Tax Information, and select 1098 Information.
View the 1098-T webpage for more information about how to use this informational tax document.
Submitted by Amy Sowders as560@evansville.edu
Tuition Remission forms now available for 2023-2024
Tuition Remission forms for the 2023 - 2024 Academic year are now available on MyUE. The applications for Employees and the application for Dependents/Spouses can be found on the HR section of MyUE under Benefits, Tuition Remission.
Submitted by Lori LeDuc ll138@evansville.edu
Black History Month Menu Features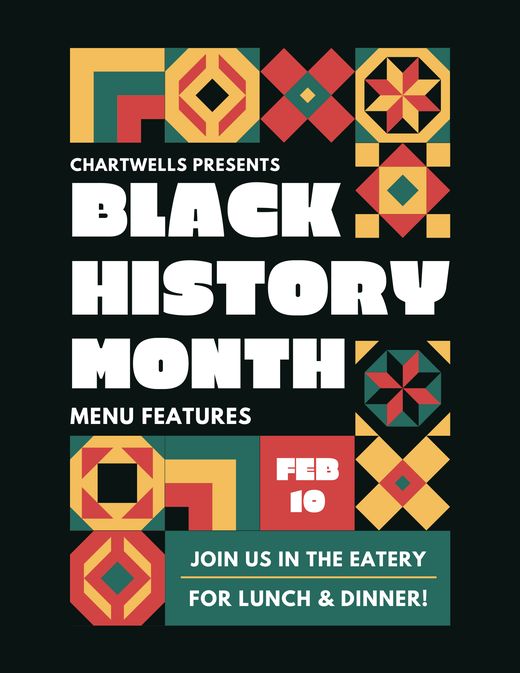 Come celebrate Black History Month with us on Friday, February 10! We'll have two menus featured at lunch and dinner. Hope to see you there!
Submitted by Ka'Bria Carr kc403@evansville.edu
Friday Night Live w/ Pastor JC
Please join Greater Hope Church this Friday at 6 p.m. for their Friday Night Live with Pastor JC on Zoom. This event is open to students, faculty, and staff!
Zoom information and link listed below:
Greater Hope Church is inviting you to a scheduled Zoom meeting.
Topic: Friday Night Live
Time: Feb 10, 2023 06:00 PM Central Time (US and Canada)
Join Zoom Meeting
https://us06web.zoom.us/j/7760117462?pwd=RWpLWnJ1aFMvelpYN1FXZXdXNitSZz09
Meeting ID: 776 011 7462
Passcode: Hope
One tap mobile
+16465588656,,7760117462#,,,,*964734# US (New York)
+16469313860,,7760117462#,,,,*964734# US
Dial by your location
+1 646 558 8656 US (New York)
+1 646 931 3860 US
+1 301 715 8592 US (Washington DC)
+1 305 224 1968 US
+1 309 205 3325 US
+1 312 626 6799 US (Chicago)
+1 346 248 7799 US (Houston)
+1 360 209 5623 US
+1 386 347 5053 US
+1 507 473 4847 US
+1 564 217 2000 US
+1 669 444 9171 US
+1 689 278 1000 US
+1 719 359 4580 US
+1 720 707 2699 US (Denver)
+1 253 205 0468 US
+1 253 215 8782 US (Tacoma)
Meeting ID: 776 011 7462
Passcode: 964734
Find your local number: https://us06web.zoom.us/u/kzFgkEMM7
Submitted by Rachel Roscoe rr209@evansville.edu
Eykamp Prize: Call for Nominations
The Eykamp Prize was established by Richard and Rita Eykamp in 2015 to honor Faculty Achievement at the University of Evansville. Recipients of the prize will receive a one-time award of $10,000 in recognition of extraordinary contributions to the University of Evansville as University Citizens. Examples of such contributions include deep and successful involvement in recruiting students; expanding the number, scope, and competitiveness of grant funding for their department; bringing positive public awareness to the University through scholarship, knowledge, and understanding of their discipline.
Nominations for the Eykamp Prize may come from any member of the University of Evansville community. Nominees should be tenured or tenure-track faculty members at the University of Evansville who have not received the award in the previous five years. Nominations can be submitted in writing or via e-mail to Michael Austin, Executive Vice President for Academic Affairs/Provost, at ma352@evansville.edu by March 10, 2023. Nominations should include the name of the faculty member and a brief statement of the reasons that he or she is being nominated.
Recipients of the Eykamp Prize will be selected by an Award Committee, appointed by the EVPAA/Provost that includes members of the faculty, staff, administrators, and a member of the Board of Trustees. The award will be announced and presented at the May Commencement Ceremony.
Recipients in the previous five years: 2018 – Dr. David Dwyer; 2019 – Dr. Kristy Miller; 2020 – Dr. Jerrilee LaMar; 2021 – Dr. Joyce Stamm; 2022 – Dr. Mari Plikuhn.
Submitted by Paula Heldt ph28@evansville.edu
Professor Khan presents papers in the 2022 annual meeting of the World Finance Conference
Walayet A. Khan, Professor of Finance, recently presented research papers at the 2022 annual World Finance Conference in Miami, Florida. The first paper, Diversification Benefits of Property Stocks and Residential Real Estate, examines the benefits of international diversification for an equity market portfolio when combined with property and residential real estate portfolios. Second paper, Impact of Volatility on Tech Stocks under Different Economic Conditions, explores the impact of macro variables, liquidity, and conditional volatility on tech-heavy ETF (Exchange Traded Fund) with the Ticker Symbol QQQ.
In addition, Khan chaired a session and served as a discussant on a paper titled Information Content when Real Estate Funds Deviate from Benchmarks.
Submitted by Walayet Khan wk3@evansville.edu
Dr. Huebner named to ICI Leadership Academy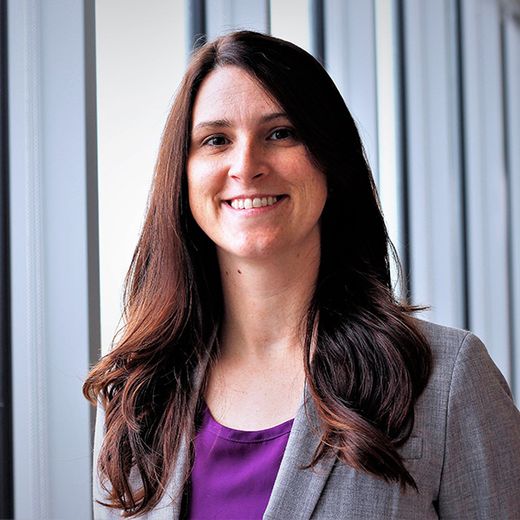 Dr. Bethany Huebner, Chair and Professor of Physical Therapy, has been named to the Leadership Academy of the Independent Colleges of Indiana. This year-long program focuses on transformational leadership and understanding the needs of private college campuses. ICI represents Indiana's 29 private, non-profit, regionally-accredited colleges and universities. See the complete list of the academy's third cohort participants at https://www.icindiana.org/ici-announces-third-cohort
Submitted by Jennifer Simon js698@evansville.edu
UE Track & Field Travels To Indiana's Hoosier Hills Meet Friday
Four members of the University of Evansville track & field team will travel north to Bloomington, Indiana on Friday afternoon to take part in the Hoosier Hills meet at IU's Gladstein Fieldhouse. The meet will start at 3 p.m. central time.
Senior thrower Zach Dove (Princeton, Ind./Princeton Community) will kick off the competition for UE by competing in the men's weight throw, before both Dove and fellow senior Jaden Hayes will compete in the men's shot put.
On the track, graduate student Melanie Helder (Hudsonville, Mich./Hudsonville) and sophomore Adam Oulgout (St. Paul, Minn./Central) will represent UE in the women's and men's indoor mile races, respectively. Helder will take the track first at approximately 5:30 p.m. central, with Oulgout competing in the men's mile directly afterwards.
Dove and Hayes both set personal-best indoor marks in the shot put last weekend at the PNC Bank Bellarmine Classic, while Dove set the UE program record in the weight throw in December. Helder is rounding into form after opening the indoor season carrying an injury, and came within 15 seconds of UE's indoor school record in the mile last week at Bellarmine. Oulgout also is coming off a personal-best mark in the mile last week, and has posted a new PR in the mile in two of UE's last three meets overall.
Submitted by Athletics
Southern road trip to face MVC newcomers up next for Aces
Wrapping-up a stretch of four of five games on the road, the University of Evansville women's basketball team makes a trip south to a pair of Missouri Valley Conference newcomers this weekend.
The Aces enter the weekend with hopes to continue climbing the MVC standings. Currently, Evansville sits in a log jam for sixth at 5-7, tied with UIC and SIU. With the jump to a 12-team tournament this year, the top four teams all get a bye in Hoops in the Heartland.
Evansville still holds the advantage in the all-time series at 2-1 despite dropping the matchup with the Bruins inside Meeks Family Fieldhouse less than two weeks ago. Belmont won the aforementioned earlier season contests between the two sides, 76-58, primarily fueled by a 17-0 run to open the game. Following the 17-point lead for Belmont, Evansville kept pace with the Bruins and even challenged with a late rally.
The Bruins are in the midst of a six-game winning streak dating back to January 20th that has helped Belmont bounce-back from a slow start in conference play to find itself tied for third in The Valley at 9-3.

Going into the weekend, Murray State owns a 23-15 advantage in the all-time series, but its the Aces who hold the upper hand in the season series. In front of a sellout crowd inside Meeks Family Fieldhouse on January 27th, Evansville earned a 75-67 win over the Racers, its first in the series since Nov. 12, 2017.
Dealing with the inverse of Belmont in its recent contests, Murray State is battling a six-game losing streak that has pushed the Racers into a tie for ninth in the MVC standings at 4-8
Submitted by Athletics
Aces defeat Saint Louis in 2023 opener
Freshman Jess Willsey hit a 2-out home run in the top of the seventh to lift the University of Evansville softball team to a 4-3 win over Saint Louis in the opening game of the DePaul Dome Classic.
Willsey finished the day 2-for-4 at the plate with two runs scored and a RBI. Alexa Davis picked up two hits and an RBI of her own. Zoe Frossard knocked in two runs and finished 1-for-3. Erin Kleffman made the start for the Purple Aces and allowed two runs on five hits in four innings. Megan Brenton earned the win, tossing 2 1/3 scoreless frames.
Evansville wasted little time in taking the lead as Frossard hit a 2-RBI single in the top of the first. Taylor Howe and Willsey hit leadoff singles before Frossard scored both with two outs. The Billikens tied it right up in the bottom half of the first but UE would strike again in the 4th.
Hannah Hood reached on a 1-out single before stealing second. With two outs, Alexa Davis singled to center to put the Aces back in front at 3-2. Once again, Saint Louis tied the score as an RBI groundout by Gabbie Kowalik.
Things remained tied until the top half of the 7th when Willsey hit a 2-out home run to left field that proved to be the game winner. Brenton allowed a baserunner in the bottom of the frame but was able to clinch the victory for UE.
Friday's action will feature the Aces matching up against St. Thomas at 10 a.m. before facing Eastern Kentucky at 3 p.m.
Submitted by Athletics
Contribute to AceNotes
To have content considered for inclusion in AceNotes, please submit a Marketing Request Form. Deadline for submission to AceNotes is 10:00 a.m. on the requested date of publication. Only articles concerning UE related/sponsored activities will be accepted. Articles submitted to AceNotes may be edited for length and clarity. Submitter contact information is at the end of each article.