| | |
| --- | --- |
| AceNotes Today | Friday, February 3, 2023 |
Visting Anthropologist Lecture: Babies, Brains, and Biomechanics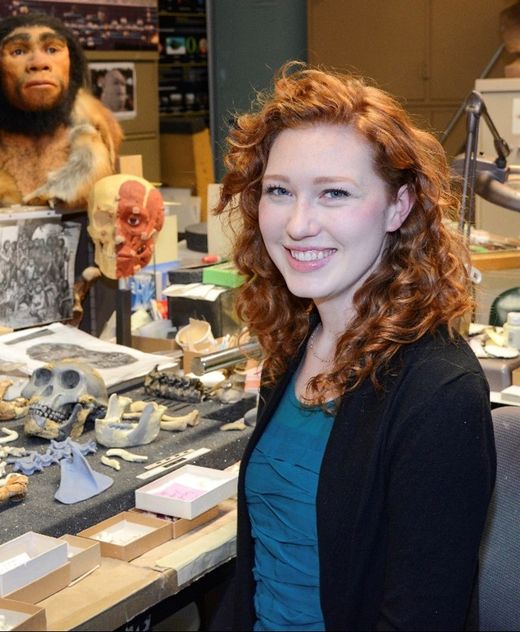 Join us for a Lecture by Visiting Anthropologist Dr. Anna Ragni
Babies, Brains, and Biomechanics: Explorations of Major Transitions in Human Evolution
Two major transitions in the human lineage help define modern humans today: big brains and upright walking. Dr. Ragni uses living primates and fossil remains to better understand how these evolutionary changes may have occurred. By analyzing bones through growth, biomechanically modeling locomotion, and digitally recreating an ancient brain, this research helps us better understand the evolutionary patterns and capabilities of 'transitional' species.
Monday, Feb. 6, 4:30 pm, Hyde Hall 14
Sponsored by the Department of Archaeology
Submitted by Alan Kaiser ak58@evansville.edu
CDEI Presents: Look Away Look Away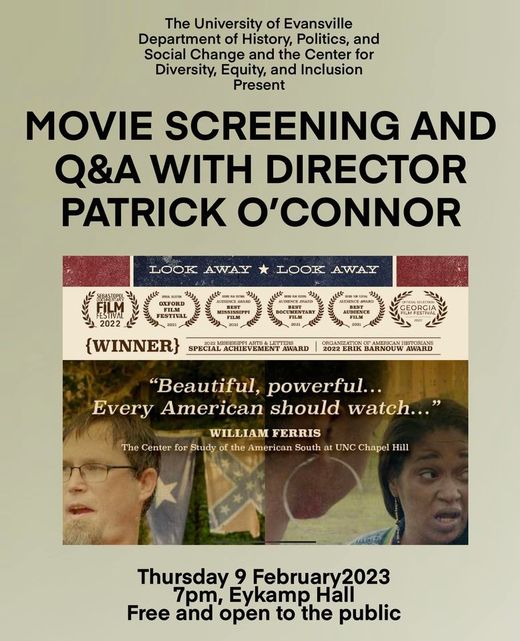 The CDEI invites you to a film screening of Look Away, Look Away followed by a Q&A with the director, Patrick O'Connor. The film Follows the murder of nine black church goers in 2015 South Carolina and the battle over the confederate states flag of Mississippi. This event will take place in Eykamp Hall on Thursday, 9th February.
Submitted by Abagail Catania ac532@evansville.edu
Build-A-Buddy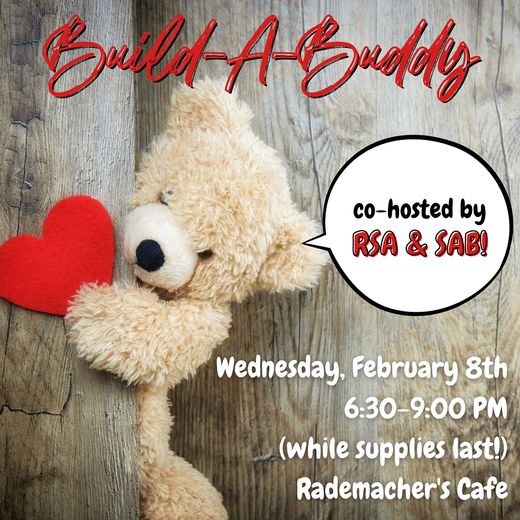 SAB & RSA are co-hosting Build-A-Buddy on Wednesday, February 8th starting at 6:30 pm until supplies are gone! Stop by and build your very own stuffed animal friend with us!
Submitted by Auberi Grubb ag334@evansville.edu
Spring Break 2023 Venturing Crew will be Chasing Waterfalls in beautiful Tennessee
Venturing Crew will be Chasing Waterfalls in beautiful Tennessee for Spring Break 2023. Join us as we explore some of the region's most beautiful and picturesque waterfalls.
We will be leaving campus on Sunday morning March 5th and drive to Burgess Falls which is noted for its natural beauty and four waterfalls that cascade down from over 250 feet. After which we will head to our cabin to prepare dinner and make room assignments. The cabin does have full bathrooms and an area where we can relax, get to know each other and play games.
Monday, we'll be heading to Fall Creek Falls, home to one of the tallest waterfalls in the Eastern United States and visiting the Betty Dunn nature center.
Next up is Cane Creek Cascades, Cane Creek Falls is the largest waterfall by volume at Fall Creek Falls State Park. Before we return to camp, we will climb on the cable trail to the base of Cane Creek Falls and Rock-house Falls.
Tuesday, we hike around Virgin Falls where an underground stream emerges from a cave and then plummets 110' over the side of a cliff before disappearing again into another cave at the bottom. Doesn't that sound like something you need to see for yourself?
Next, we'll be hiking to the overlook of Piney Falls, an 80-ft. falls and the area is home to an old-growth forest.
Wednesday, we pack everything up and head to Rock Island and visit Twin Falls, where water pours out of the walls of a gorge, instead of over the walls. This interesting and easy to visit waterfall was accidentally created when the Caney Fork River was dammed.
Our final water fall of the trip will be Cummings Falls and is Tennessee's eighth largest waterfall in terms of volume and is 75 feet high.
To wrap our adventure, we head to Nashville where we will have dinner at Hattie B's Hot Chicken which is famed for its emphasis on quality, flavor and true Southern hospitality, Nashville's family-owned and operated Hattie B's Hot Chicken showcases its first West Coast location at Block 16 Urban Food Hall, serving hot chicken, Southern sides and local brews in a casual, counter-service eatery.
We plan to return to campus around 8pm Wednesday evening (March 8th) and this whole trip is only $75 (excludes Hattie B's)
Look for our tables in Ridgway starting Feb 27th to sign up. Payment can be made in cash, check, Square or Venmo
Submitted by Fred Wilson fw2@evansville.edu
Faculty Recital Rescheduled
The recital by Alanna Keenan and Anne Fiedler has been rescheduled to Friday, February 3, at 7:30 p.m. in Neu Chapel. We hope to see you there.
Submitted by Amy Esche ae128@evansville.edu
University of Evansville Theatre presents CIRCLE MIRROR TRANSFORMATION
The University of Evansville Theatre commences its Spring 2023 season with Annie Baker's CIRCLE MIRROR TRANSFORMATION, which opens at 7:30 p.m., Thursday, February 2, in the May Studio Theatre. Additional performances are at 7:30 p.m., February 3 and 4, and at 2:00 p.m., February 4 and 5. Led by a charismatic instructor, a group of adults convene in a community center to seek connection through a creative drama class. Pulitzer Prize-winning playwright Annie Baker explores the pathos and comedy inherent in everyone's efforts to find joy in the journey towards transformation.
CIRCLE MIRROR TRANSFORMATION is directed by Jimmy Guest, a senior theatre studies major from Bettendorf, Iowa.; Zoe Paraskevopoulos, a senior stage management major from Flower Mound, Texas, serves as the scenic designer; Avery Finn, a junior theatre studies major from Terre Haute, Ind., is the costume designer; Jamey Pearson, a junior design and technology major from Moody, Texas, is the lighting designer; Blake Cooper, Assistant Technical Director/ Scene Shop Manager serves as the sound designer; Spencer Marfy , a junior performance major from Tallmadge, Ohio, is the dramaturg; Madison Wilson '22, a guest artist, is the stage manager, and Vi Lecklider, a senior design and technology major from Columbus, Ind., serves as the technical director.
The cast features Umbra Person, a first-year performance major from Jonesboro, Ga., as Marty; Nathan Viscaino, a senior performance major from Redmond, Ore., as James; Garrett Hale, a junior performance major from Haslet, Texas, as Schultz; Lillian Grace Carlson, a junior performance major from Minneapolis, Minn., as Theresa; Sophia McGuire, a first-year performance major from McKinney, Texas, as Lauren.
In following industry standards, masks are strongly encouraged, but not required. Seating is limited, and all general admission tickets are $12. UE students may obtain one free student rush ticket beginning at noon on the day of the performance they wish to attend. Single tickets may be purchased online at theatre.evansville.edu or by calling the ticket office at 812.488.2031.
Submitted by Sharla Cowden sc75@evansville.edu
Take 6 Concert: Free and Open to the Public!
The Patricia H. Snyder Concert and Lecture Series was created in 1997 and, to this day, continues to bring nationally-renowned performers and speakers to the Evansville. Events are free and open to both the campus community and public.
The Snyder Concert and Lecture Series Committee presents: Take 6. The six-member vocal group will perform on Friday, February 17, at 7:30 p.m. The concert will take place at the Victory Theatre at 600 Main Street in downtown Evansville.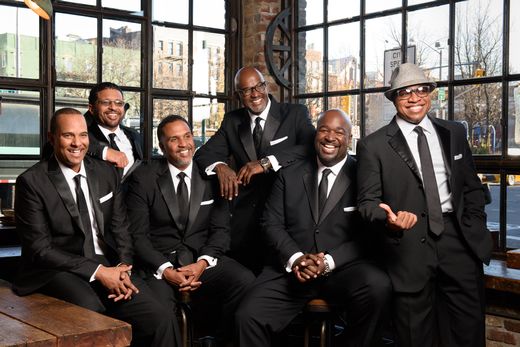 Take 6 is comprised of members Claude McKnight, Mark Kibble, Joel Kibble, Dave Thomas, Alvin Chea, and Khristian Dentley. The world-renowned group formed in 1980 and has since received 10 Grammy awards, 10 Dove awards, and a Soul Train Award. They are the most awarded a capella group in history.
No tickets necessary! Seating will be a first-come, first-served basis.
Submitted by Julie Beer / jb855@evansville.edu
Do you love Harlaxton? Wear your gear February 14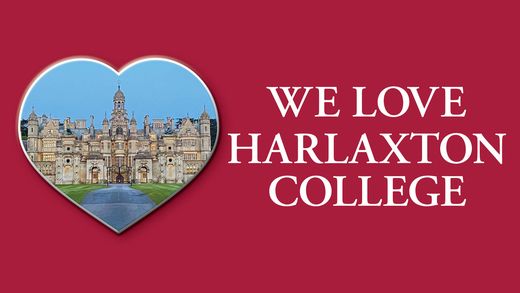 Do you love Harlaxton? Then join us for a wear your Harlaxton gear day on Valentine's Day. Donut Bank cookies will be given out (limited supply) to individuals wearing their Harlaxton gear on February 14.
Submitted by Logan Replogle lr189@evansville.edu
Zoom in and learn about the new Master's Degree in Innovative Leadership in Heritage in Management
Looking to pursue your Master's Degree? Have you ever wondered what it takes to lead a team of archaeologists, provide a fresh business vision for Stonehenge, manage Yosemite National Park's biodiversity, or assemble a collection of artifacts for the Smithsonian? If so, join us for a free informational session through Zoom about the Master of Arts in Innovative Leadership in Heritage Management.
Date/Time: February 9, 2023 | 12:00 p.m. CDT
Host: The session will be hosted by Emily Stammitti, PhD, Harlaxton College, British Faculty Member and MA Program Director.
Learn More and Register at www.evansville.edu/ILHM-InfoSession.
Submitted by Holly Smith hh98@evansville.edu
Nominations for Outstanding Teacher Award
Academic Affairs is pleased to announce the call for nominations for the 2023 Outstanding Teacher Award. The University bestows this award annually to honor a faculty member for extraordinary teaching effectiveness that inspires the intellectual development of students. Nominees must be a full-time faculty member who has taught at UE for two years or more and holds the rank of lecturer, instructor, assistant professor, associate professor, or professor. The winner is recognized at Commencement in May.
The following recipients from the past five years are not eligible: 2018 – Dr. Anthony Beavers; 2019 – Dr. Atefeh Yazdanparast Ardestani; 2020 – Dr. Mike Roscoe; 2021 – Dr. Julie Merkle; and 2022 – Dr. Katie Whetstone.
Access the link to submit a nomination.
https://www.evansville.edu/offices/academicaffairs/outstanding-teacher-form.cfm
Forward supplemental documentation to: Paula Heldt at ph28@evansville.edu. Please include the faculty member's name and OTA 2023 in the subject line.
The deadline to submit a nomination is Friday, March 17, 2023.
Submitted by Paula Heldt ph28@evansville.edu
Pep and Vim Crowdfunding
Just a reminder, the deadline for Pep and Vim crowdfunding applications is Monday, February 6. You can click this link to begin your application: Pep and Vim Crowdfunding
Once the final projects are selected, the Office of Alumni & Engagement will follow up with every applicant, to review possible next steps.
Thank you and Go Aces!
Submitted by Jaime Wilder jw663@evansville.edu
Career Day 2023- Register TODAY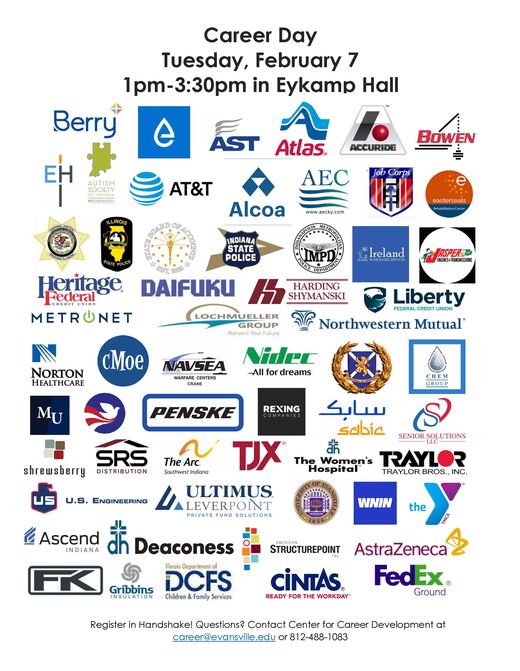 Career Day 2023
Tuesday, February 7, 2023
1pm-3:30pm,
Eykamp Hall, RUC
Looking for an internship? A full time position? A part time job? Don't miss this opportunity to network with more than 50 employers from the area recruiting for ALL majors! Register for this event in Handshake TODAY!
Come to the event dressed for success. We will offer free professional headshots, which you can use for your professional social media accounts. You are encouraged to bring an updated resume to share with employers. Need help updating yours? Contact the Center for Career Development to schedule an appointment.
Submitted by Amanda Wood aw505@evansville.edu
Mark your calendars for Career Day 2023
Mark your calendar and register in Handshake!!!
Career Day 2023
Tuesday, February 7, 2023
1pm-3:30pm,
Eykamp Hall, RUC
Looking for an internship? A full time position? A part time job? Don't miss this opportunity to network with more than 50 employers from the area recruiting for ALL majors! Look in Handshake to see a complete list of registered employers and to register to for this event.
Come to the event dressed for success. We will offer free professional headshots, which you can use for your professional social media accounts. You are encouraged to bring an updated resume to share with employers. Need help updating yours? Contact the Center for Career Development to schedule an appointment.
Submitted by Amanda Wood aw505@evansville.edu
SAA Book Club book for February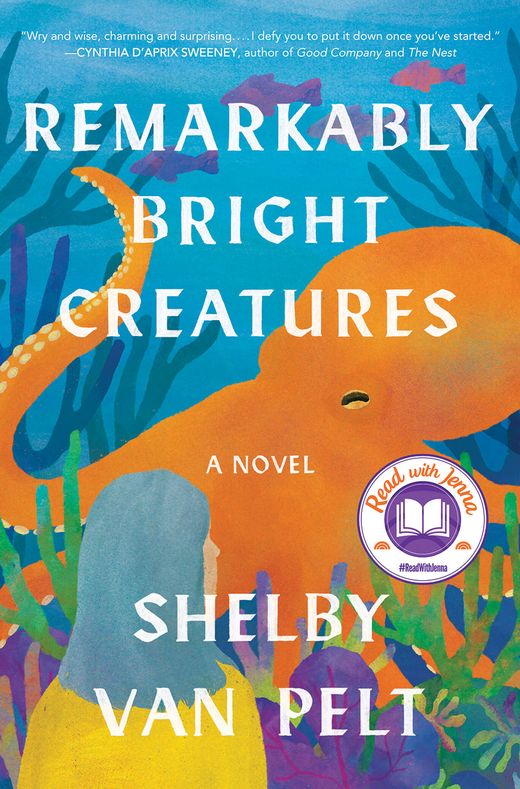 The SAA Book Club will be reading Remarkably Bright Creatures by Shelby Van Pelt for their February read. This was an instant New York Times Bestseller. Harper Collins describes it as 'a charming, witty and compulsively readable exploration of friendship, reckoning, and hope that traces a widow's unlikely connection with a giant Pacific octopus." (Yes, you read that correctly - a giant octopus!) They will be gathering on Thursday Feb 23 at 12pm in the University Advancement House on Rotherwood to discuss the book and play book bingo! Contact Kathy Taylor at ks6@evansville.edu for more information and to be added to the Book Club email list.
Submitted by Katherine Taylor ks6@evansville.edu
Meal Exchange on Transact Mobile Ordering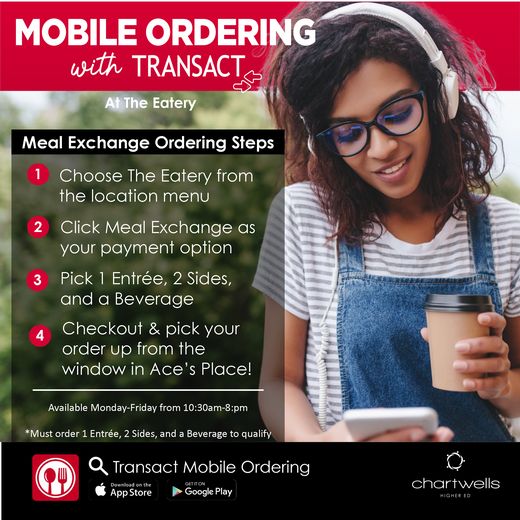 Mobile ordering with Transact At The Eatery
Meal Exchange Ordering Steps
Choose The Eatery from the location menu
Click Meal Exchange as your payment option
Pick 1 Entrée, 2 Sides, and a Beverage
Checkout & pick your order up from the window in Ace's Place!
Available Monday-Friday from 10:30am 8:00pm
*Must order 1 Entrée, 2 Sides, and a Beverage to qualify
Submitted by Samantha Williams sw342@evansville.edu
Purple Aces ready for matchup at UIC
Meeting up for the first time as members of the Missouri Valley Conference, the University of Evansville men's basketball team makes the trek to Chicago on Saturday to take on UIC. Tip is set for 1 p.m. CT with the Purple Aces Radio Network and ESPN+ having the coverage.
Setting the Scene
- This will mark just the seventh meeting between the programs with the Flames taking five of the first six games in the series
- Four of the Purple Aces' five losses to UIC have come by four points or less
- The teams last met on Nov. 23, 2011 with UIC taking a 79-75 victory; Ned Cox led UE in the game with 24 points
Last Time Out
- Evansville jumped out to a 12-2 lead to open the night but it was Indiana State rebounding for an 83-65 win on Wednesday inside the Ford Center
- Following the quick start by the Aces, the Sycamores took a double digit lead in the first half; UE rallied with a 13-0 run in the final minutes of the half to trail by a 37-36 score at the break
- Indiana State pulled away in the second half for the 18-point victory
- Yacine Toumi recorded a career-high 19 points while Kenny Strawbridge Jr. had 17
Another Career Mark
- Hitting 8 out of 16 attempts in Wednesday's game against Indiana State, Yacine Toumi registered a career-high 19 points
- Toumi is averaging 14.5 points over his last four games while shooting 48.0% (24/50)
- His 19-point game passes his previous high of 18, which came twice this season (Campbell and Valpo)
- On the boards, Toumi ranks 15th in the MVC with an average of 5.8 per game
- He has grabbed at least five rebounds in 11 of the last 12 contests while raising his season average from 5.1 to 5.8 per game
- His top tally of 11 came in the win over Bellarmine
Back on Track
- Over his last two games, Kenny Strawbridge Jr. has shot 61.1% while tallying 17 points against Indiana State
- In the nine games before, he converted just 36.0% of his attempts (41/114)
- He was 7-for-10 from the field versus Indiana State and has chipped in at least 8 points in 23 out of 24 games
- He continues to lead the Aces while sitting 10th in the MVC with his season average of 14.9 points per game
- Finishing with a game-high 22 points at Indiana State, he reached the 20-point mark for the 7th time this season
Scouting the Opponent
- For the first time since 2011, the Aces and Flames will meet up on the hardwood
- UIC enters Saturday's game with a 9-15 overall mark while sitting at 1-12 through their opening 13 games in the MVC
- Jace Carter paces three double digit scorers with 16.2 points per game
- Carter leads the squad with 43 steals while ranking second with 6.4 rebounds/contest
- Tre Anderson is averaging 12.5 PPG while Toby Okani averages 12.0 points and a team-high 7.0 caroms per game
Submitted by Athletics
Contribute to AceNotes
To have content considered for inclusion in AceNotes, please submit a Marketing Request Form. Deadline for submission to AceNotes is 10:00 a.m. on the requested date of publication. Only articles concerning UE related/sponsored activities will be accepted. Articles submitted to AceNotes may be edited for length and clarity. Submitter contact information is at the end of each article.