| | |
| --- | --- |
| AceNotes Today | Friday, December 2, 2022 |
Winter on Walnut is Tonight!
Don't forget to stop by Winter on Walnut this evening from 5:00-8:00 p.m.! The event is free for students and includes:
Ice skating rink
T-Shirts
Dinner with multicultural menu items
Trackless train
Carriage rides at the front oval
Lighting of the Christmas tree (6:30 p.m.)
Candlelight Vespers (7:00 p.m.)
and more!
Upon arrival, make sure to start at the registration table. There will be important forms and information regarding dinner, waiver forms, and more.
Submitted by Julie Beer / jb855@evansville.edu
Oval parking closing at 3:00pm on December 2nd
The front Oval parking lot will be closed to all vehicle traffic at 3:00pm on Friday, December 2nd for Winter on Walnut activities. The activities will includes horse and carriage rides. To ensure a safe event for our students and participants, all vehicles must be removed from the Oval no later than 3:00pm.
Submitted by Jason Cullum jc647@evansville.edu
Pancakes Are Coming: Pancake Study Break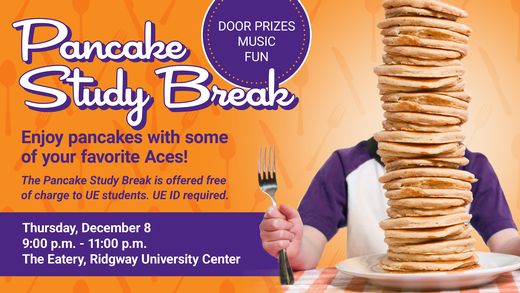 Finals are coming up - but so are pancakes! Take a break from studying for finals to join some of your favorite Aces at the Pancake Study Break! This event is free of charge for UE students. A UE ID is required. Pancakes and more will be available on Reading-Study Day - Thursday, December 8 - from 9:00-11:00 p.m. in The Eatery in Ridgway University Center. There will also be drawings for prizes - so don't miss out! A valid UE ID is required to enter.
Submitted by Chad Hart ch299@evansville.edu
Free Paper Shredding on Thursday, December 8
Free off-site paper shredding by Piranha Mobile Shredding will return to campus once again December 8 (Reading Study Day) from 10:00 a.m. - 1:00p.m. All UE students, faculty, staff, and alumni can take advantage of this free service by bringing paper to the Piranha truck in Koch Center for Engineering and Science parking lot. Paper will be shredded off-site. We will place bins along the parking lot to allow each person to empty their own material.
So, if mounds of paper are taking over your office, home, or room, this is the time to gather those old files, receipts, cancelled checks, tax forms, etc. No need to take out the staples or paper clips. Avoid identity theft by having confidential information permanently destroyed.
Please - no telephone books, magazines, or newspapers. Also, please note that there is a 100-pound paper limit per visit (number of visits is not limited).
Submitted by Amber Elkins ae152@evansville.edu
Elf: The Musical at the Fabulous Fox Theatre in St. Louis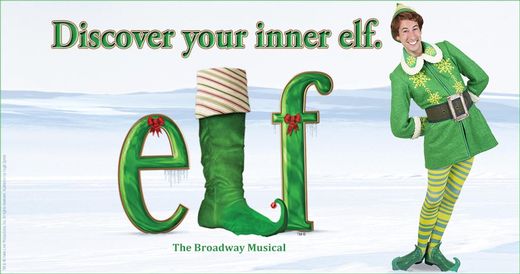 Thursday, December 22, 2022
Pre-show Dinner Reception is 6:00 – 7:15 p.m. CT
Performance 7:30 – 10:00 p.m. CT (including intermission)
The Fabulous Fox Theatre
527 North Grand Blvd.
St. Louis, MO 63103
On Thursday, December 22, we will be meeting at the Fabulous Fox Theatre to take in a really fun show together: ELF The Musical! We will also have an exclusive pre-show reception in the theatre's Marquee Room, with dinner, drinks, and dessert, where we can connect as Aces and chat before the performance. Tickets are $100, which will cover the performance, as well as dinner at the reception.
The holidays are a time for joining together and celebrating with one another, so we are inviting ALL members of the Aces family to this special event -- That means UE staff, UE alumni, current UE students, and even local high school students who have been accepted to the university! Friends and family are welcome to join, as well.
Our seats are located on the Orchestra Level - Section 2 - Rows EE, FF, GG. Once your tickets are reserved, we will print out hard copies and distribute them at the pre-show reception.
Please note there are a limited number of tickets available, so don't miss your chance to register!
For tickets, go to www.uealumnionline.com/2022ELF
Submitted by Jaime Wilder jw663@evansville.edu
Street Closure - Winter on Walnut
Walnut will be closed at 9am starting on Dec. 2 for Winter on Walnut. It will be reopened the next morning.
Lot N (between New Hall and Moore) will be closed during this time, and all cars parked in this lot will need to be moved by 10pm on Dec. 1.
Submitted by Lily Renfro lr156@evansville.edu
Michele Adams Retirement Reception
The Office of Fiscal Affairs wishes to congratulate Michele Adams on her upcoming retirement. In her role as Executive Assistant, Michele has made innumerable contributions to the University of Evansville during her more than 20 years of service. Please join us as we honor Michele with a reception, details shown below. We hope to see you there!
Wednesday, December 14
3:00 - 4:30 PM
Olmsted Hall, First Floor Lobby
Submitted by Jenni Sauls js944@evansville.edu
Intramural Pickleball Tournament
The Intramural department is having an end of the year doubles Pickleball tournament for students faculty and staff!
The tournament will be held Friday, December 2nd beginning at 6:00pm inside the Fitness Center. Paddles and balls will be provided. Information about the tournament can be found on imleagues.com. Anybody wanting to participate in the tournament can signup on imleagues.com or by contacting Drew @ah519.
Submitted by Drew Hawkins ah519@evansville.edu
Art Exhibit "Reflections" in Melvin Peterson Gallery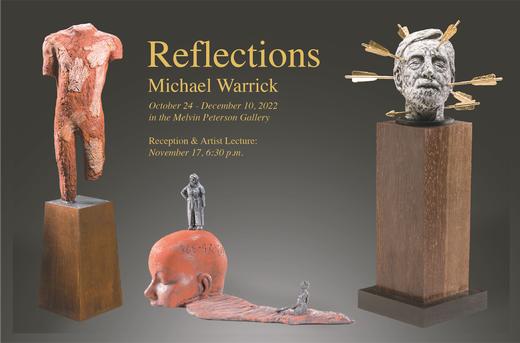 The University of Evansville presents "Reflections", an exhibit by Michael Warrick, on display at the Melvin Peterson Gallery through Saturday, December 10.
All are welcome to attend the reception and artist lecture on Thursday, November 17 at 6:30 PM in the Melvin Peterson Gallery.
The exhibit and reception are part of the Emerging Contemporary Artist Lecture Series sponsored by the Efroymson Family Fund and the UE Department of Art.
The hours for the Melvin Peterson Gallery are Monday 12–3pm; Tuesday 12–3pm; Wednesday 12–6pm; Thursday 12–6pm; Friday 12–3pm; and Saturday 12–3pm.
Submitted by Carol McCraney cm177@evansville.edu
Plant Sitting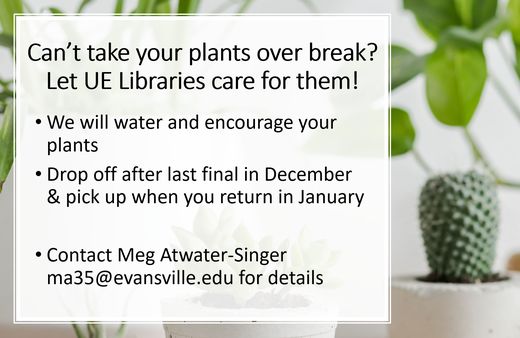 The library is offering to keep students' plants alive over the winter break if they cannot take them home. Contact Meg Atwater-Singer at ma35 for more information.
Submitted by Meg Atwater-Singer ma35@evansville.edu
Pizza and a Movie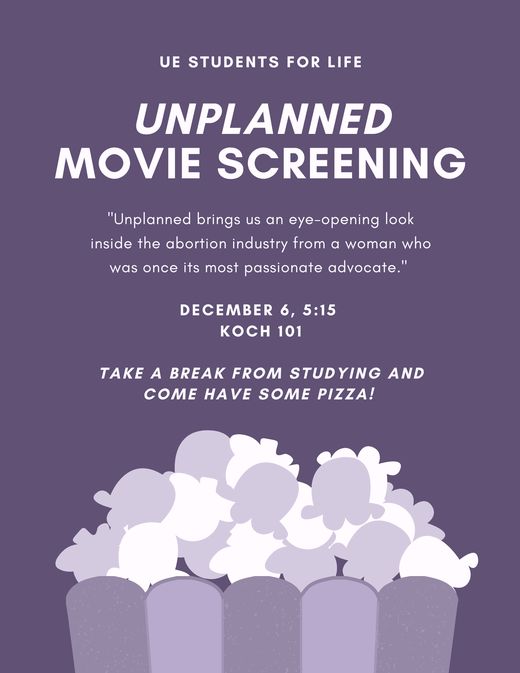 Come take a study break and have some pizza and fellowship as we watch Unplanned, the powerful story of how one abortion worker's life was turned completely upside down. This will be Tuesday, December 6 at 5:15 in Koch 101.
Submitted by Kira O'Neal kj154@evansville.edu
The Night It Rained Tears: Remembering the Victims
On December 13, 1977, a tragic plane crash took the lives of 29 members from both the UE community and the flight crew. We will hold both a daytime and evening service on Tuesday, December 13 to mark the 45th annivesary of this fateful evening. Until then, we encourage you to read each day about those who perished in the crash.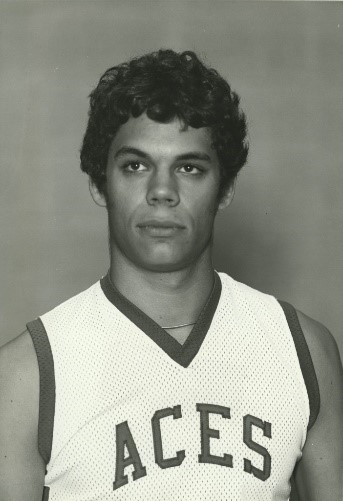 Keith Moon
Keith Moon was a sophomore physical education major from Kettering, Ohio. The 6'8" player was the backup center for the Purple Aces. As a senior at Fairmont West High School, he averaged 15 points and 15 rebounds per game, where he received All-American Honorable Mention honors.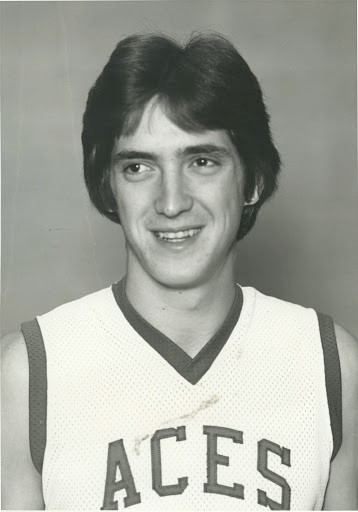 Stephen Miller
Stephen Miller was a junior from New Albany, Indiana. As a center, he averaged 7.6 points and 7 rebounds per game in his first two seasons at UE. Miller was a part of the All-Sectional team in his high school, and he was the only married member of the 77-78 basketball team.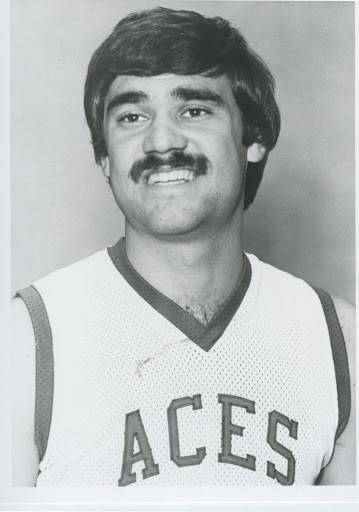 Bryan Taylor
Bryan Taylor was a 6'5" junior business educator major from Tell City, Indiana. He was the top player in both offense and defense and transferred to University of Evansville after his freshman season at Louisville. In 1975 he made almost every All-State team and he led his high school to a 66-10 three-year record.
Submitted by Julie Beer / jb855@evansville.edu
PsyD in Clinical Psychology program is now accredited by the Higher Learning Commission
The PsyD in Clinical Psychology program is now accredited by the Higher Learning Commission. We are accepting applications, and the official start date is fall 2023. The PsyD is a 5-year program with 4 years spent on campus and the fifth year spent on clinical internship. Students will be trained in the mental health clinic at Talbot Square and will also have training experiences with local partners (e.g., Ascension, Deaconess, Evansville State Hospital).
The PsyD program will include 4 licensed psychologists as well as discipline-specific psychologists (e.g., social psychology, developmental psychology) within the Department of Psychology & Behavioral Sciences. Each PsyD cohort will include 15 students. The PsyD requires completion of 118 credit hours as well as an empirical dissertation that contributes to the knowledge base of clinical psychology.
Submitted by Holly Smith hh98@evansville.edu
Winter Housing - Villages
Village residents who wish to stay in their apartment or house should complete and submit this form to let us know if you are staying over break - https://forms.office.com/r/EdYkbbT0hw. There is no charge for Village residents to remain over winter break, but we do ask that you let us know if you plan to be here in case of emergencies.
Submitted by Brian Conner bc32@evansville.edu
Winter Housing - Residence Halls
Residence Hall Students - do you need a place to stay this winter? The residence life office has limited winter housing available. Only students participating in official University functions or with approved reasons will be considered for winter housing.
Students approved for winter housing may be assigned a temporary room in another housing facility and may not have access to their permanent rooms during winter break. Approvals are subject to room availability. Students are charged a flat fee of $400 for winter housing. Dining services will be closed from December 16, 2022 – January 8, 2023.
Students seeking winter housing must submit a Winter Housing Request Form by December 2, 2022, available through this link - https://forms.office.com/r/c3udPknAUq.
Submitted by Brian Conner bc32@evansville.edu
Dawn Murtaugh: Fiber Art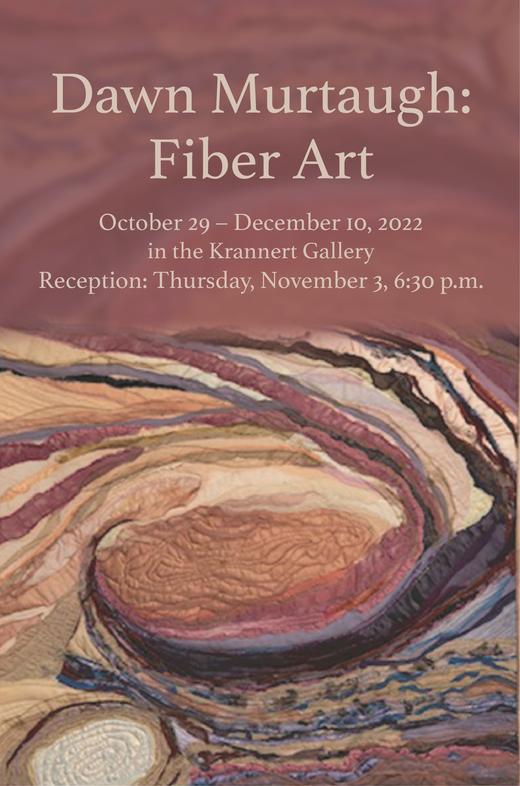 The Dawn Murtaugh: Fiber Art exhibit is open from October 29 through December 10, 2022 in the Krannert Gallery. Please plan to attend the artist reception on Thursday, November 3 at 6:30 p.m.
Submitted by Carol McCraney cm177@evansville.edu
Journal Article Published
Kevin Jordan, associate professor of psychology, has published an article in the Elsevier journal International Journal of Psychophysiology, an interdisciplinary journal that aims to integrate the neurosciences and behavioral sciences. Entitled "Adaptation to social-evaluative threat: Effects of repeated acceptance and status stressors on cardiovascular reactivity," the article presents experimental findings on the effects of multiple exposures to evaluative threats on blood pressure and heart rate reactivity.
You can view the article https://doi.org/10.1016/j.ijpsycho.2022.11.008
Submitted by Brenda Miller bm24@evansville.edu
Congratulations to Dr. Pallav Bera from the School of Engineering and Computer Science on his recent publication
Congratulations to Dr. Pallav Bera, Assistant Professor of Electrical Engineering from the School of Engineering and Computer Science on the publication of his research work titled "Detection of High Impedance Faults in Microgrids using Machine Learning", published by the Institute of Electrical and Electronics Engineers (IEEE). This work was presented at the 2022 IEEE Green Energy and Smart System Systems (IGESSC) conference.
Dr. Bera used Machine Learning (ML) based models for the protection of the distribution line connecting a wind farm in a microgrid. Internal faults are distinguished from external faults with CT saturation. The internal faults include the high impedance faults (HIFs) which have very low currents and test the dependability of the conventional relays. The results show that ML-based models can effectively distinguish faults and other transients and help maintain the security and dependability of the microgrid operation.
P. K. Bera, V. Kumar, S. R. Pani and V. Bargate, "Detection of High Impedance Faults in Microgrids using Machine Learning," 2022 IEEE Green Energy and Smart System Systems (IGESSC), 2022, pp. 1-5, doi: 10.1109/IGESSC55810.2022.9955330.
Submitted by Suresh Immanuel ss476@evansville.edu
Helder To Represent UE At Boston's Prestigious Sharon Colyear-Danville Season Opener Saturday
University of Evansville graduate student Melanie Helder (Hudsonville, Mich./Hudsonville) will represent UE indoor Track & Field on Saturday at Boston University's prestigious Sharon Colyear-Danville Season Opener. Helder will take part in the women's 3,000-meter race, which is scheduled to take place at 1:13 central time on Saturday afternoon.
In order to participate in the 3,000-meters on Saturday, Helder had to meet an entry standard of 11:00 in the event. She is one of 98 competitors who will take to the indoor track in the 3,000-meters, with a seed time of 9:08, which ranks her in the top 25 competitors in the field.
"Evansville Track & Field has not historically traveled the United States to find major competition, until now," said UE Director of Track & Field/Cross Country Brooks LeCompte. "My goal with the program is to put my student-athletes in the best position possible to be successful, and when they need to travel to bigger meets to accomplish this, we will facilitate.
"Melanie is in great shape and will use this opportunity to start putting herself in the most competitive fields we can find. The new era of UE Track & Field will begin this weekend at the Sharon Colyear-Danville Season Opener."
Saturday's meet can be seen live on FloTrack, with live results available from Lancer Timing Services (lancertiming.com).
Submitted by Athletics
UE leads MVC in Graduation Success Rate
With a score of 97, the University of Evansville once again paced the Missouri Valley Conference in Graduation Success Rate (GSR) as the NCAA released its most recent report. This marks the 5th year in a row that the Purple Aces have recorded or tied for the top score in the league.
Evansville's score marked the best among all current MVC schools who competed in the league during the period of time that was measured by the NCAA. The NCAA GSR report gives graduation information for students and student-athletes who entered college in 2015, the most recent class for which the required six years of information is available. It also breaks down the GSR by sport, using a four-year class average (2012-2015) called a cohort rate to provide a big enough sample.

"I am so proud of our coaches and student-athletes for this accomplishment. Academics are at the forefront of being a student-athlete at the University of Evansville and this recognition shows the commitment that we have towards that goal," UE Athletics Director Dr. Kenneth "Ziggy" Siegfried stated.
Perfect scores of 100 were achieved by multiple Purple Aces programs including men's basketball, men's and women's cross country/track and field, men's and women's golf, women's soccer, women's swimming and diving and volleyball. Beginning in Spring 2020, a portion of Division I revenue was distributed to member schools based on the academic achievement of student-athletes. The model allows schools with higher graduation rates and academic success to qualify for more funds.

"This is accomplished with the commitment of our coaches recruiting high quality student-athletes and our University's team effort in supporting our student-athletes in their pursuit of academic excellence," UE Senior Associate AD for Internal Operations Sarah Solinsky exclaimed. "We are quite proud of this achievement sitting atop the MVC for a fifth consecutive year."
THE CRITERIA
A school earns an academic unit by meeting any ONE of the three standards.
• Graduation Success Rate for most recently available year is equal to or greater than 90 percent. The average of single-year rates for all teams is used.
• Difference between student-athlete and student body percentages in the most recently published Federal Graduation Rate is equal to or greater than 13 percentage points.
• Academic Progress Rate for previous year is equal to or greater than 985. The average of single-year scores for all teams is used to determine eligibility for this standard.

NCAA GSR INFORMATION
All colleges and universities are required by NCAA legislation and federal law (the Student Right-to-Know act from 1990) to report student graduation rates, and those institutions offering athletics aid are required to report for their student-athletes as well. The NCAA acquires student-athlete graduation rate data from the Department of Education's Integrated Post-Secondary Data System Graduation Rate Survey (IPEDS-GRS).

The student-athlete graduation rate calculated directly based on IPEDS-GRS (which is the methodology the U.S. Department of Education requires) is the proportion of first-year, full-time student-athletes who entered a school on athletics aid and graduated from that institution within six years. This federal rate does not account for students who transfer from their original institution and graduate elsewhere; they are considered non-graduates at both the college they left and the one from which they eventually graduate.

The NCAA GSR differs from the federal calculation in two important ways. First, the GSR holds colleges accountable for those student-athletes who transfer into their school. Second, the GSR does not penalize colleges whose student-athletes transfer in good academic standing. Essentially, those student-athletes are moved into another college's cohort.
Submitted by Athletics
Aces Baseball releases full schedule for 2023 campaign
Following one of its best seasons in recent memory in 2022, University of Evansville head baseball coach Wes Carroll has announced his squad's schedule for the upcoming 2023 campaign.
"I'm very excited to release our 2023 Aces Baseball schedule. It is filled with great opponents that will not only prepare us for Missouri Valley Conference play but also give us an opportunity of an NCAA at-large bid," said Carroll. "Every year we want to play the best competition and create a great student-athlete experience. This schedule is littered with Power 5 opponents and some of the best Mid-Major programs that will give us an opportunity to accomplish great things. Get Up Ace Country!"
The Aces 2023 slate features eight teams who finished inside the top 100 in WarrenNolan.com's final RPI and three teams that earned a spot in the 2022 NCAA Division I Baseball Tournament. Of the 56-game schedule, Evansville will play 27 contests at German American Bank Field at Charles H. Braun Stadium on campus. Season tickets start at $100 for general admission with reserved season tickets located in the green stadium seats available for $200. Season tickets are available for purchase and can be secured online HERE.
The season gets underway for Evansville with a three-game road series at Troy in Troy, Alabama, beginning on February 17. The Trojans concluded last season in the 100 spot in RPI after amassing a 32-24 record a season ago. As part of the season-opening four-game road swing, the Aces will make what has become an annual trip to Lexington, Ky. to take on the Kentucky Wildcats on Tuesday, Feb. 21.
Evansville welcomes in Eastern Michigan for a three-game set on Feb 24 through 26 in the home-opening series for the Aces. A midweek trip to the 2022 OVC champions SEMO marks the midweek of the first week in March on March 1 before coming back home to welcome Bowling Green for a four-game series on March 3 through 5.
A five-match road stretch begins with a midweek trip to perennial power Vanderbilt on March 8 before a three-game set at Middle Tennessee on March 10 through 12. The mini road trip closes on March 14 when UE heads to Louisville for a midweek matchup with Bellarmine.
For the second-straight season, Evansville welcomes in a B1G opponent for a weekend series when Purdue comes to the River City for a three-game set on March 17, 18, and 19 at the Braun. The final tune-up before beginning Missouri Valley Conference play comes on March 21 with a trip for a single game at SIUE.

The conference portion of the schedule starts quick for the Aces with a trip to face 2022 MVC Tournament champion Missouri State in Springfield, Mo. On March 24 through 26.

After a home midweek with SEMO on March 29, Evansville faces the first of three new conference members when Belmont makes the trip to UE for a three-game series on March 31 and April 1, and 2.

A return trip to West Lafayette, Ind. To face Purdue for a Tuesday night matchup comes on April 4 before its right back to conference action at the Braun against Valparaiso on April 7 through 9.

One of the most thrilling contests of the 2022 season gets a rematch on April 11 as the Aces travel to take on Western Kentucky, the spot where Evansville used a late three-run homer to earn a come-from-behind road win a season ago.

The only team to finish ahead of the Aces in The Valley in 2022 is next on the docket as Evansville makes the short trip to face SIU in Carbondale, Ill. On April 14 through 16.
The Hilltoppers make their stop in Evansville for a midweek on April 18 before the Aces head to Murray State for a conference three-gamer on April 21-23.

Beginning a five-game homestand with a midweek with Lipscomb on April 25, the Aces face in-state rival Indiana State for a three-game series on April 28, 29, and 30 at German American Bank Field. The homestand comes to a close on May 3 when Butler heads to the River City for a single midweek showdown.

The final stretch of the regular season begins when UE heads to central Illinois for a three-game series with Illinois State on May 5-7, followed by a midweek matchup at home with Bellarmine on May 9.

The final home weekend of 2023 comes on May 12 through 14 with an MVC series against Bradley.

Closing the non-conference portion of the schedule out, Evansville makes the trip to Bloomington, Ind. to face the Indiana Hoosiers for a single game on May 16. The 2023 regular season comes to a culmination on May 18 through 20 in the Windy City as Evansville challenges new league member UIC.

The 2023 MVC Baseball Tournament will be held May 23 through 27 at Bob Warn Field in Terre Haute, Ind., hosted by Indiana State.
Submitted by Athletics
Women's Basketball heads to Morehead State for Friday night matchup
Coming off a big win last weekend, the University of Evansville women's basketball team makes the trip east to challenge Morehead State on Friday evening in Morehead, Ky.
Friday's contest represents just the seventh all-time meeting between the Aces and Eagles with Evansville owning a 4-2 advantage in the series. Despite just seven all-time matchups between the two, Friday's game represents the fourth matchup in the series in the last five years. Last meeting on Dec. 11, 2021, Evansville captured a convincing 79-49 win over Morehead State with Abby Feit and Myia Clark combining for 30 points to lead the way for UE.
The Eagles enter the matchup with a 3-4 overall record and have won three-straight, including a 104-54 victory over Brescia on Wednesday night. 5-4 guard Veronica Charles powers the Morehead State offense, averaging a team-best 11.7 points per game to go along with nearly five rebounds per contest.
Saturday's 97-72 win over Miami (Ohio) saw impressive performances across the board in what was truly a team victory for the Aces. Evansville saw six players finish in double-figures for the first time since the 2017-18 campaign and both Feit and Barbora Tomancova tallied double-doubles in the win. The Aces have a diverse set of offensive weapons in the first five games of the season with four players averaging 10-or-more points per game and another at over eight points per contest. Two newcomers have shown to make an immediate impact for UE with Tomancova marking 10 points and seven rebounds per game and freshman guard Kynidi Mason Striverson proving her ability to run the offense and provide some herself with over eight points and three assists per contest. The leading score for Evansville, fifth-year guard A'Niah Griffin, has proven to need little time to rack-up the points, averaging a team-best 14.2 points in just 21 minutes per game, the sixth-highest minutes per game on the team.
Submitted by Athletics
Contribute to AceNotes
To have content considered for inclusion in AceNotes, please submit a Marketing Request Form. Deadline for submission to AceNotes is 10:00 a.m. on the requested date of publication. Only articles concerning UE related/sponsored activities will be accepted. Articles submitted to AceNotes may be edited for length and clarity. Submitter contact information is at the end of each article.