| | |
| --- | --- |
| AceNotes Today | Wednesday, November 30, 2022 |
Winter on Walnut Registration is Open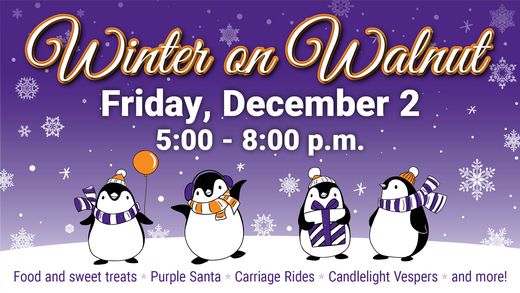 Winter on Walnut Registration for Faculty and Staff is now open!
Registration is $6 per person and includes hot chocolate, carriage rides, train rides, ice skating, and a children's craft!
Winter on Walnut is a free event for current UE students. There is no need to register.
Non-UE students can register at www.uealumnionline.com/2022WOW
Those wishing to only partake in Vespers and Tree lighting do not need to register.
Submitted by Morgan Lamberton ml184@evansville.edu
UE Community Band to Perform Thursday
The UE Community Band is presenting a concert on Thursday, December 1, at 7:30 pm in Neu Chapel. The Community Band is comprised of current UE students and community members, many of whom are UE music alumni.
Under the direction of Kenneth Steinsultz, the band will play pieces by composers such as Eric Whitacre and Michael Daugherty, as well as arrangements of music from Cole Porter and The Polar Express.
The concert is free and open to the public. Live stream is available at: https://www.evansville.edu/majors/music/calendar.cfm
Submitted by Amy Esche ae128@evansville.edu
Street Closure - Winter on Walnut
Walnut will be closed at 9am starting on Dec. 2 for Winter on Walnut. It will be reopened the next morning.
Lot N (between New Hall and Moore) will be closed during this time, and all cars parked in this lot will need to be moved by 10pm on Dec. 1.
Submitted by Lily Renfro lr156@evansville.edu
Michele Adams Retirement Reception
The Office of Fiscal Affairs wishes to congratulate Michele Adams on her upcoming retirement. In her role as Executive Assistant, Michele has made innumerable contributions to the University of Evansville during her more than 20 years of service. Please join us as we honor Michele with a reception, details shown below. We hope to see you there!
Wednesday, December 14
3:00 - 4:30 PM
Olmsted Hall, First Floor Lobby
Submitted by Jenni Sauls js944@evansville.edu
Ace Care MOD Giveback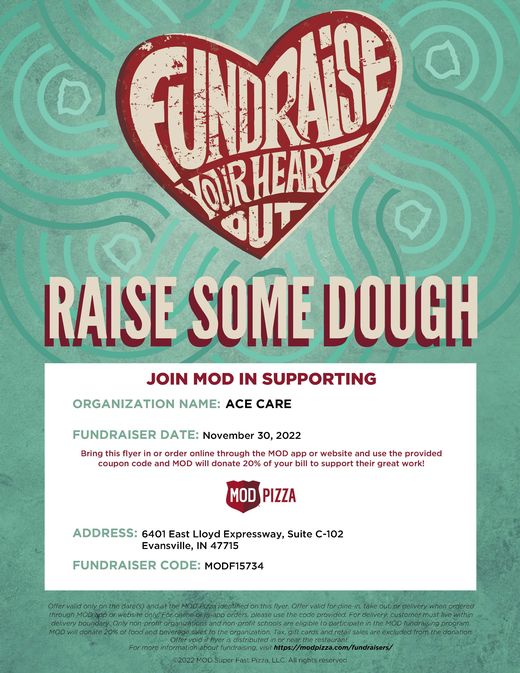 AceCare is the umbrella term for our three pro-bono student run programs, Ace+PT, ACErcise, and AceBuddies. Through these programs we can reach the uninsured, underinsured, homeless, and vulnerable members of our community to provide them with physical therapy care or health and wellness services that these individuals require but cannot afford. On November 30th, there will be a MOD giveback and 20% of all proceeds will go to Ace Care! I have attached the flyer for more information and please make sure you show the cashier the flyer to ensure we receive the maximum amount of proceeds!
Thank you,
Molly Watson and Maddie Scheil
Fundraising Co-Coordiantors
Submitted by Maddie Scheil ms746@evansville.edu
Intramural Pickleball Tournament
The Intramural department is having an end of the year doubles Pickleball tournament for students faculty and staff!
The tournament will be held Friday, December 2nd beginning at 6:00pm inside the Fitness Center. Paddles and balls will be provided. Information about the tournament can be found on imleagues.com. Anybody wanting to participate in the tournament can signup on imleagues.com or by contacting Drew @ah519.
Submitted by Drew Hawkins ah519@evansville.edu
Art Exhibit "Reflections" in Melvin Peterson Gallery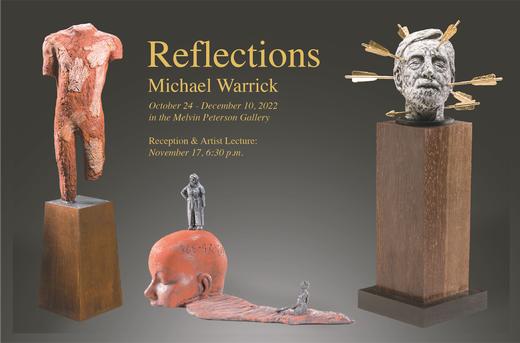 The University of Evansville presents "Reflections", an exhibit by Michael Warrick, on display at the Melvin Peterson Gallery through Saturday, December 10.
All are welcome to attend the reception and artist lecture on Thursday, November 17 at 6:30 PM in the Melvin Peterson Gallery.
The exhibit and reception are part of the Emerging Contemporary Artist Lecture Series sponsored by the Efroymson Family Fund and the UE Department of Art.
The hours for the Melvin Peterson Gallery are Monday 12–3pm; Tuesday 12–3pm; Wednesday 12–6pm; Thursday 12–6pm; Friday 12–3pm; and Saturday 12–3pm.
Submitted by Carol McCraney cm177@evansville.edu
Affordable Connectivity Program
The Department of Education has asked universities to communicate information about the government's Affordable Connectivity Program which provides eligible households (including Pell Grant households) a discount of up to $30 per month toward internet service and up to $75 per month for households on qualifying Tribal lands. Eligible households can also receive a one-time discount of up to $100 to purchase a laptop, desktop computer, or tablet from participating providers if they contribute more than $10 and less than $50 toward the purchase price.
For full eligibility requirements and the steps necessary to enroll in this program, please visit the Affordable Connectivity Program.
Submitted by Amy Sowders as560@evansville.edu
The Night It Rained Tears: Remembering the Victims
On December 13, 1977, a tragic plane crash took the lives of 29 members from both the UE community and the flight crew. We will hold both a daytime and evening service on Tuesday, December 13 to mark the 45th annivesary of this fateful evening. Until then, we encourage you to read each day about those who perished in the crash.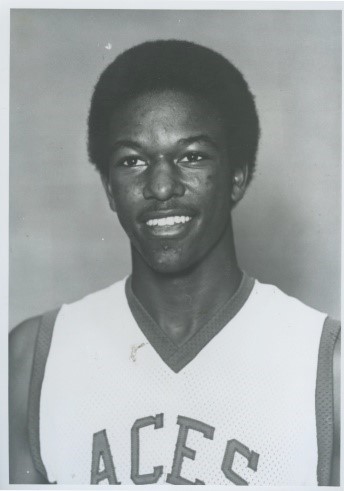 Warren Alston
Warren Alston was named to the All-State and All-City teams in Goldsboro, North Carolina. As a prep senior in high school, he averaged 24 points a game and 9 rebounds. He was a freshman business major at the University of Evansville.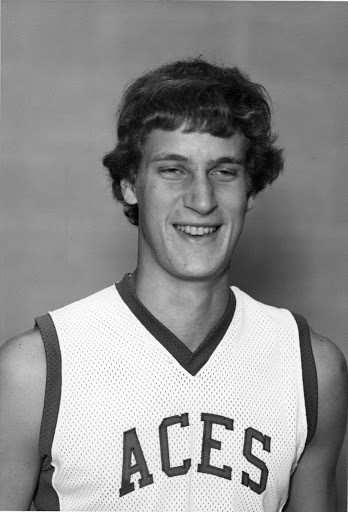 Ray Comandella
Ray Comandella was a 6'9 freshman engineering major. He was a first state Academic All-State performer at Munster. Comandella also won two sectional titles. He averaged 15 points and 8 rebounds per game his senior year.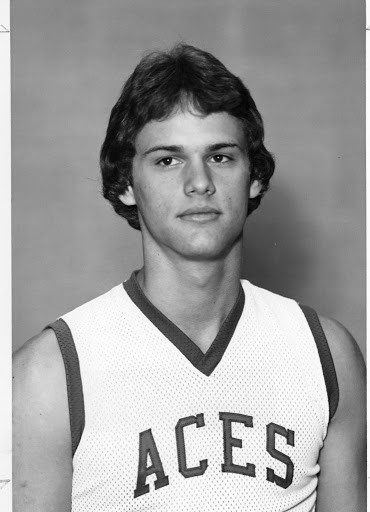 Michael Duff
Mike Duff was a freshman business major from Eldorado, Illinois. He posted 32 points and 16 rebounds per game in his senior year of high school while leading Eldorado to three consecutive Illinois Class 1A Elite Eight appearances. In his first game with the Aces, he scored 26 points and grabbed 13 rebounds against Western Kentucky.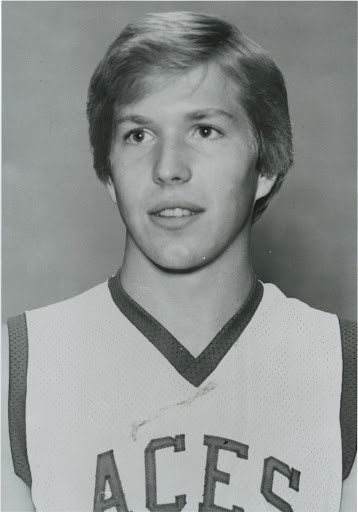 Kraig Heckendorn
Kraig Heckendorn was a freshman from Cincinnati, Ohio. He was an All-City performer at Oak Hills High School. He held the school record for most steals in a season at his high school. After starting as a reserve at UE, Heckendorn's work ethic earned him a spot in the starting lineup.
Submitted by Julie Beer / jb855@evansville.edu
Center for Career Development welcomes new staff
The Center for Career Development is excited to welcome three new staff members to our team.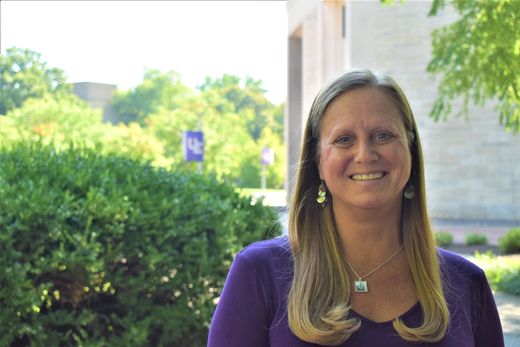 Tracy Gerth, Assistant Director
Tracy's background is in education where she has taught students in all grade levels, K-12. She is excited to expand her experience to higher education and help guide UE students to find rewarding, fulfilling careers.
---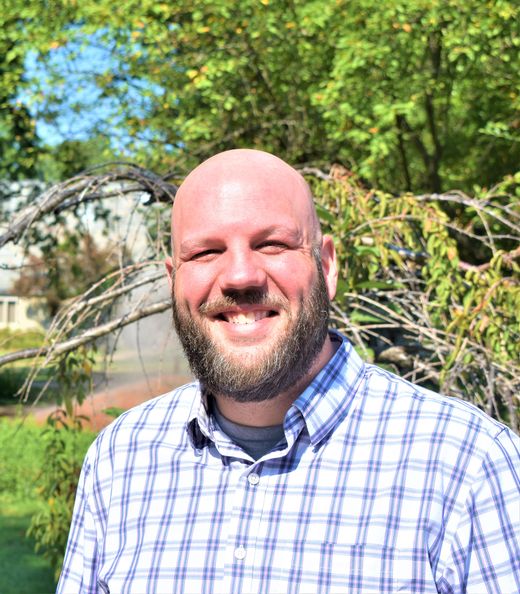 Adam James, Assistant Director
Adam is a 2009 alumni of the University of Evansville. He lives in Evansville with his wife, Paige, son, Lou, and dog, Betelgeuse. Prior to his role in the Center for Career Development, Adam worked in social work, sales, and owned his own business, which he sold in 2021 when his son was born. He and his family love to travel, and attend concerts, UE sporting events, and local events happening around Evansville.
---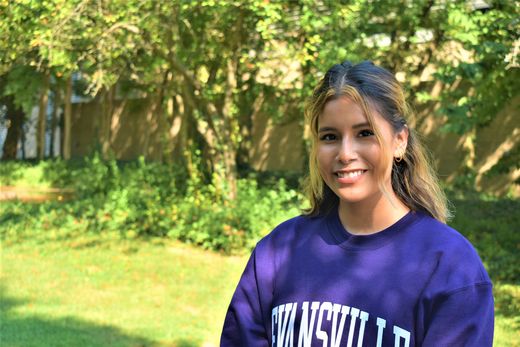 Joss Torres-Edwards, Coordinator of Employer Relations
Joss earned a BS in psychology and joins Career Development after working with Easterseals Rehabilitation Center. There Joss worked in Human Resources to hire and recruit employees that worked with individuals with intellectual and physical disabilities.
Submitted by Amanda Wood aw505@evansville.edu
PsyD in Clinical Psychology program is now accredited by the Higher Learning Commission
The PsyD in Clinical Psychology program is now accredited by the Higher Learning Commission. We are accepting applications, and the official start date is fall 2023. The PsyD is a 5-year program with 4 years spent on campus and the fifth year spent on clinical internship. Students will be trained in the mental health clinic at Talbot Square and will also have training experiences with local partners (e.g., Ascension, Deaconess, Evansville State Hospital).
The PsyD program will include 4 licensed psychologists as well as discipline-specific psychologists (e.g., social psychology, developmental psychology) within the Department of Psychology & Behavioral Sciences. Each PsyD cohort will include 15 students. The PsyD requires completion of 118 credit hours as well as an empirical dissertation that contributes to the knowledge base of clinical psychology.
Submitted by Holly Smith hh98@evansville.edu
Winter Housing - Villages
Village residents who wish to stay in their apartment or house should complete and submit this form to let us know if you are staying over break - https://forms.office.com/r/EdYkbbT0hw. There is no charge for Village residents to remain over winter break, but we do ask that you let us know if you plan to be here in case of emergencies.
Submitted by Brian Conner bc32@evansville.edu
Become an Orientation Leader: Harlaxton Application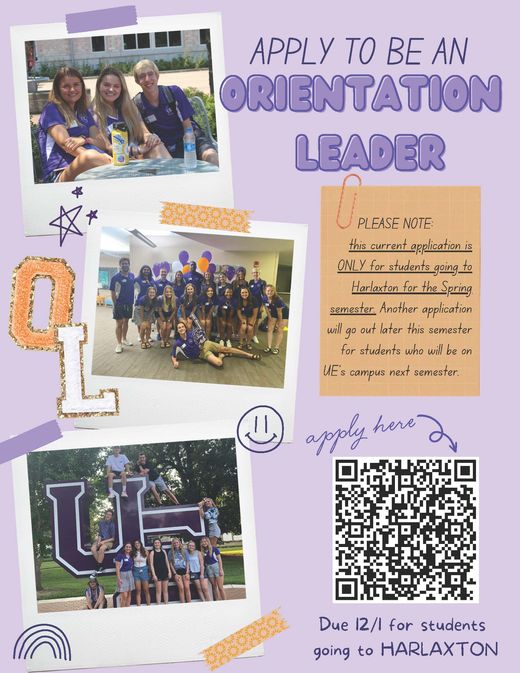 Going to Harlaxton this Spring? Apply to be an Orientation Leader now, so you don't miss the Spring interview process! Please note, another application will be sent out in the future for students that will still be on campus next semester. This round of applications closes on December 1st, and interviews will be on December 8th. Please contact Shelby Gardner, sg293@evansville.edu with any questions. We look forward to your applications!
Submitted by Shelby Gardner sg293@evansville.edu
Dawn Murtaugh: Fiber Art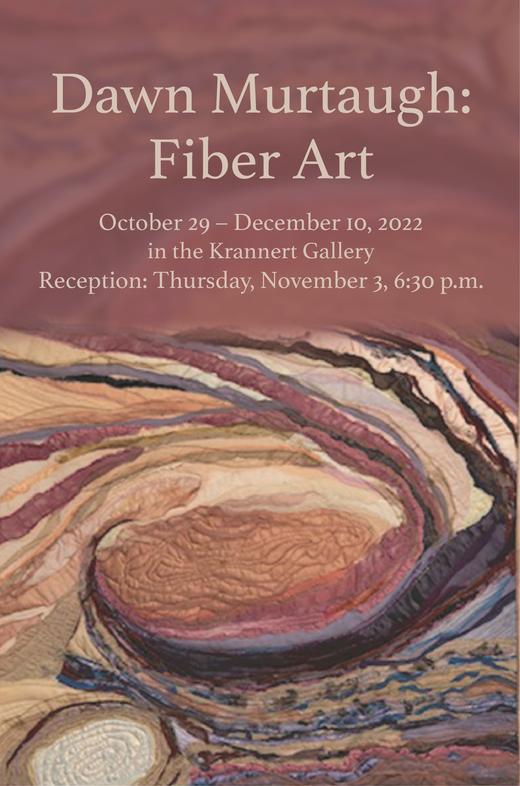 The Dawn Murtaugh: Fiber Art exhibit is open from October 29 through December 10, 2022 in the Krannert Gallery. Please plan to attend the artist reception on Thursday, November 3 at 6:30 p.m.
Submitted by Carol McCraney cm177@evansville.edu
Journal Article Published
Kevin Jordan, associate professor of psychology, has published an article in the Elsevier journal International Journal of Psychophysiology, an interdisciplinary journal that aims to integrate the neurosciences and behavioral sciences. Entitled "Adaptation to social-evaluative threat: Effects of repeated acceptance and status stressors on cardiovascular reactivity," the article presents experimental findings on the effects of multiple exposures to evaluative threats on blood pressure and heart rate reactivity.
You can view the article https://doi.org/10.1016/j.ijpsycho.2022.11.008
Submitted by Brenda Miller bm24@evansville.edu
Congratulations to Dr. Pallav Bera from the School of Engineering and Computer Science on his recent publication
Congratulations to Dr. Pallav Bera, Assistant Professor of Electrical Engineering from the School of Engineering and Computer Science on the publication of his research work titled "Detection of High Impedance Faults in Microgrids using Machine Learning", published by the Institute of Electrical and Electronics Engineers (IEEE). This work was presented at the 2022 IEEE Green Energy and Smart System Systems (IGESSC) conference.
Dr. Bera used Machine Learning (ML) based models for the protection of the distribution line connecting a wind farm in a microgrid. Internal faults are distinguished from external faults with CT saturation. The internal faults include the high impedance faults (HIFs) which have very low currents and test the dependability of the conventional relays. The results show that ML-based models can effectively distinguish faults and other transients and help maintain the security and dependability of the microgrid operation.
P. K. Bera, V. Kumar, S. R. Pani and V. Bargate, "Detection of High Impedance Faults in Microgrids using Machine Learning," 2022 IEEE Green Energy and Smart System Systems (IGESSC), 2022, pp. 1-5, doi: 10.1109/IGESSC55810.2022.9955330.
Submitted by Suresh Immanuel ss476@evansville.edu
Professor Emeritus David Unger Publishes Technical Article
Dr. David J. Unger, Professor Emeritus of Mechanical and Civil Engineering, has published the article: "The Modified Generalized Tresca Yield Condition with Application to Mode I Perfectly Plastic Crack Problems," in the journal ZAMP (Journal for Applied Mathematics and Physics), Z. Angew. Math. Phys. 74:1 (2023), pp 1-11. The author is pleased that his contribution has been chosen by this journal as its lead article for 2023.
Submitted by David J. Unger du2@evansville.edu
Men's basketball teams welcomes SIU for MVC opener
For the second year in a row, the University of Evansville men's basketball team opens the Missouri Valley Conference schedule with a home game against Southern Illinois as the Purple Aces and Salukis are set to tangle on Wednesday evening at the Ford Center. Tip is set for 7 p.m. CT with the Purple Aces Radio Network and ESPN+ having the coverage.
Last Time Out
- Up by as many as nine points in the second half, the Purple Aces dropped a 63-56 contest to Fairfield on Sunday to complete the Hostilo Hoops Community Classic in Savannah, Ga.
- Kenny Strawbridge Jr. scored a season-high 25 points in the contest while Yacine Toumi added 13
- While he did not score, Marvin Coleman II finished the night with 8 rebounds, 6 assists and 5 steals, all team bests
What an Improvement
- Offensive rebounding is one thing that been an emphasis for the Purple Aces this season and the work has paid off
- With an average of 9.88 offensive caroms per contest, UE ranks second in the MVC
- That is a start turnaround from last season when the Aces averaged just 4.77 offensive boards to rank 350th nationally and at the bottom of the Valley
Top Performance
- Scoring 25 points against Fairfield, Kenny Strawrbridge Jr. reached the 20-point mark for the fifth time this season
- His top scoring output of the season saw him register 25 points on 11-of-18 shooting
- Strawbridge's season average of 17.6 points per game puts him 7th in the MVC
- Over the last four games, he is averaging 20.0 points while shooting an even 50% (30-for-60) from the field
- He has attempted at least 13 shots in seven of the eight games while scoring at least 8 points in each contest
Game Winner
- With 16 seconds remaining and his team trailing Robert Morris by two, Blaise Beauchamp hit a 3-pointer to help UE earn a 54-53 win on Saturday
- Over the last five games, Beauchamp is averaging 12.6 points after finishing with just 4.7 PPG in the opening three games
- He has also seen his shooting improve - in the first four games, he was 9-of-33 (27.2%) from the field but the last four games have seen him convert 16 out of 40 attempts (40.0%)
Turning the Corner
- After scoring a total of seven points in his first six collegiate games, Gabe Spinelli has started to turn the corner in the last two outings
- Spinelli recorded four points in the win over Robert Morris before setting his season high with six tallies against Fairfield
- He has converted 5 of his last 8 attempts after starting the season 2-of-11 from the field
Scouting the Opponent
- Southern Illinois enters the MVC opener with a 4-2 record following a 64-61 overtime win against California Baptist on Nov. 23
- The Salukis have wins over Little Rock, Oklahoma State and Tennessee State with the losses coming to USI and UNLV
- Marcus Domask paces the Salukis in both scoring and rebounding
- Domask comes into Wednesday's game averaging 19.0 points and 7.2 boards per game; he also leads the team with 18 assists and 5 blocked shots
- Lance Jones is averaging 11.2 points per game and paces the squad with 12 steals
Submitted by Athletics
UE Women's Soccer Announces Early Signing Class
Three all-Indiana standouts and a two-time USA National Camp invitee headline the early signing class for the University of Evansville women's soccer team, as head coach Chris Pfau officially announced the group on Tuesday.
2022 Indiana all-state selections Ella Hamner (Evansville, Ind./Memorial), Taylor Johnson (Evansville, Ind./Reitz) and Emily Karr (Mooresville, Ind./Center Grove) will team with high-powered Utah attacking player Brooklyn Robinson (West Haven, Utah/Fremont) to form UE's early signing class for Pfau. They will be the beginning of UE's Class of 2027 for women's soccer.
"I am really excited about the four players that we have added here in the early signing period," said Pfau. "All four can be dangerous in the attack, but each is also very strong technically, which will allow them to play different roles for us, if needed. Each player also brings with them the added element of pace, which will make us a more dangerous team going forward."
Hamner comes to UE from nearby Evansville Memorial High School, where she helped the Tigers to their second-straight state title this past fall, while ranking #3 in the nation. Hamner was the Co-City Player of the Year in Evansville this past fall, while earning first-team all-state honors. She scored three goals in the class 2A championship match this past October, and for her career, she earned a pair of all-state and academic all-state honors, while also being named to the United Soccer Coaches All-Central Region Team as well.
"Ella is a really technical, smart player," said Pfau. "She has a great understanding of the game, and she can not only create, but she has proven that she can score goals in key moments, like she did in the state tournament this year. I look for her to make an impact in the midfield for us, and I think that she can really control the tempo of the game for our program."
Johnson also was a first-team all-state pick this fall at Evansville Reitz High School. She wrapped up her playing career as Reitz's career assist leader with 67, while also setting a single-season record with 30 assists. Like Hamner, Johnson was a two-time all-state and academic all-state pick on the soccer field during her high school career. Johnson also earned all-state honors in track, placing ninth in the state of Indiana in the 400-meters in 2021, while being a two-time state qualifier in both the 200- and 400-meter races.
"Taylor is a dangerous attacking player who can play multiple positions on the field," said Pfau. "She not only can score goals, but she can create things out of nothing, and has the ability to accumulate a lot of assists. Taylor is an extremely unselfish player, and will create havoc for defenders at the college level with her speed."
Karr earned third-team all-state honors this fall for Center Grove High School, located south of Indianapolis. She helped the Trojans to both a sectional and regional championship in the fall, while also being named to the Indianapolis Star Super Team for the second-straight season. Karr tallied 54 goals and 25 assists in 78 career games at Center Grove, while leading the team with 13 goals this season. Karr also helped the FC Pride ECNL team to a Final Four appearance in 2019.
"Emily is a great 1-v-1 defender," said Pfau. "She is tough, takes pride in not getting beat defensively, and loves going forward. That ability to win tackles and get forward is going to be important at the college level, and she plays with a great attitude in the back, and plays with a toughness that is hard to beat."
Robinson was invited to both the 2017 and 2018 USA National Camps, and has been a prolific offensive player at both the high school and club levels in her native state of Utah. In high school, she led the Fremont Silverwolves in scoring each of the past two years, while earning honorable mention all-state honors as a junior. On the club side, Robinson helped lead the Utah Avalanche 04/05 ECNL team to the ECNL National Playoff in 2021. She also helped her club side to back-to-back state cup championships in 2017 and 2018, while also making the DA Championship in 2019.
"Brooklyn can play anywhere up front in the attack, as well as an attacking center midfielder," said Pfau. "She is great 1-v-1 offensively thanks to her quickness, as she can really beat defenders off the dribble. Brooklyn is another player who can not only score goals, but can also create assists, and she loves to run by defenders."
Submitted by Athletics
Contribute to AceNotes
To have content considered for inclusion in AceNotes, please submit a Marketing Request Form. Deadline for submission to AceNotes is 10:00 a.m. on the requested date of publication. Only articles concerning UE related/sponsored activities will be accepted. Articles submitted to AceNotes may be edited for length and clarity. Submitter contact information is at the end of each article.