| | |
| --- | --- |
| AceNotes Today | Tuesday, November 8, 2022 |
Archaeology Alumna Lectures Challenges for Museums
UE Archaeology and Art History Alumni Lecture Series
Wednesday, November 9 at 7:00 P.M. CST via Zoom.
Candace Summers (Archaeology '02), Senior Director of Education, will present an illustrated program about the McLean County Museum of History and the work that they do. For the past 130 years the Museum has endeavored to preserve local history and educate the public through programs and exhibits about the history of McLean County and the surrounding area. In recent years, they also have worked on recognizing the limitations and gaps in our collections, which has allowed them to make concerted efforts to reach out to under-represented groups in our community to make sure their voices are included in OUR history.
The event is free and open to the public, but donations to the Department of Archaeology are accepted.
Submitted by Alan Kaiser ak58@evansville.edu
ECTE – Lunch Bunch: Ice cream bar
Faculty and staff, join us for some ice cream at Lunch Bunch this Thursday, November 10th from 12:00 p.m. to 1:00 p.m. in the Philips Alcove (Ridgway 2nd floor).
No need to RSVP. Stay as little or as long as your schedule allows. There is no agenda or presentation for these gatherings. Lunch Bunch is a way to offer faculty and staff a common place to get together. We hope to see you on Thursday!
Kyle and Diana
Eykamp Center for Teaching Excellence
Submitted by Diana Rodriguez Quevedo dr130@evansville.edu
Wind Ensemble and Symphony Orchestra to Perform at Victory
The UE Wind Ensemble and Symphony Orchestra will perform on Tuesday night at 7:30 p.m. in the Victory Theatre. The concert will also feature violinist Jia-Rong Gan of the Eykamp String Quartet and a vocal performance by the Vukovich Competition winner, Maddi Filson.
Submitted by Amy Esche ae128@evansville.edu
University of Evansville Theatre Presents CABARET
The University of Evansville Theatre announces the second installment of the 2022–2023 season with CABARET, inspired by the play by John Van Druten, stories by Christopher Isherwood, music by John Kander, and lyrics by Fred Ebb. The show opens on Friday, November 11, at 7:30 p.m., in Shanklin Theatre. Additional performances are at 7:30 p.m., on November 12, 17, 18, 19, and at 2:00 p.m., on November 20.
Set against the tumult and sheer chaos of Germany's 1929 Berlin, the alluring emcee invites all to engage in willful ignorance and revel in the lustful delights inside the legendary Kit Kat Club. "Here…life is beautiful." With hedonistic abandon, these riveting characters live life as a carnival of debauchery and despair. Winning Tony Awards for Best Musical for the 1966 Broadway premiere and for Best Revival of a Musical in 1988, this provocative and challenging style of storytelling packs a potent punch on the dangers of mass indifference in the face of injustice and atrocities and asks audiences to either act now or say, "so what?"
CABARET is directed by Assistant Professor Wes Grantom '03. Evelyn Hipp, a sophomore theatre studies major, from Nolensville, Tenn., serves as the assistant director; Tyler Simpson, guest artist, serves as the music director; Chad Goodridge, guest artist, serves as the choreographer; Tansy, guest artist, is the burlesque consultant; Associate Professor Eric Renschler '83, serves as the scenic designer; Sara Mathew, a senior design and technology major, from Union, Ky., is the costume designer; Stephen Boulmetis, associate professor of lighting design, serves as the lighting designer; Richard Ingraham, guest artist, serves as the sound designer; Professor Diane Brewer is the dramaturg; Keegan Macaluso, a senior design and technology major, from Georgetown, Texas, serves as the technical director, and Madison Wilson, a senior stage management major, from Fort Worth, Texas, is the stage manager.
This cast features Jake Conrad, a senior performance major form Olympia, Wash., as Emcee; Lillian Grace Carlson, a junior performance major, from Minneapolis, Minn., as Sally Bowles; Caden Sevier, a junior performance major, from Humble, Texas, as Cliff Bradshaw; Elizabeth Dye, a senior performance major, from Frisco, Texas, as Fraulein Schneider; Spencer Marfy, a junior performance major, from Tallmadge, Ohio, as Herr Shultz; Jimmy Guest, a senior performance major, from Bettendorf, Iowa, as Ernst Ludwig; Nathan Viscaino, a senior performance major, from Redmond, Ore., as Max; Gabriel Smothers, a senior performance major, from Casper, Wyo., as Bobby; May Anderson, a sophomore theatre management major, from Minneapolis, Minn., as Frenchie; Amelia Overholt, a senior performance major, from Fort Collins, Colo., as Fraulein Kost and Rosie; Madison Conway, a junior performance major, from Jeffersonville, Ind., as Fritzie; Tomi Akinwande, a first-year performance major, from Houston, Texas, as Texas; Riley Katherine Miller, a senior performance major, from Crown Point, Ind., as Helga; Cara Connelly Gilbert, a sophomore performance major, from Suffern, N.Y., as Lulu; Daniel Perez, a first-year performance major, from San Antonio, Texas, as Herman; Mason Norton, a first-year performance major, from Bremen, Ind., as Victor; and Landry Barker, a first-year performance major, from Fort Worth, Texas, as Hans.
In following industry standards, as established by the Broadway League, all audience members must remain masked during the performance. It is our hope that these restrictions will allow our student actors to safely perform unmasked.
Adult ticket prices are $20 and $18 for senior adults, UE employees, and non-UE students. UE students may obtain one free student rush ticket beginning at 12 p.m. on the day of the performance they wish to attend. In addition, UE Theatre is excited to introduce a new "Pay What You Can" initiative. Every Thursday evening performance in Shanklin Theatre is available for any person to pay any price that best fits their budget. Single tickets may be purchased online at theatre.evansville.edu or by calling the ticket office at 812.488.2031, Monday through Friday, 12:00 to 5:00 p.m.
Submitted by Sharla Cowden sc75@evansville.edu
This Week: Celebrate First-Generation Aces
Calling all First-Generation College Students - current students, faculty, and staff!
This week we celebrate and recognize those Aces who are first-generation college students here at the University of Evansville, and the success of all of the faculty, staff, and administration who were themselves first-generation college students once upon a time.
National First-Generation College Celebration day is Tuesday, November 8 and Ace Scholars will be in Ridgway University Center from 4:00 PM to 6:00 PM talking about UE's first-generation student organization and handing out first-generation swag and giveaways. Celebrate with us and look for our table!
On Friday, November 11 at 4:00 PM, Ace Scholars and the Office of Retention will be hosting a First-Generation Mixer, where all First-Generation Aces - current students, faculty, staff, and administration - can all connect together, network, and enjoy some free refreshments and some festive fall treats. Come and join us in the Class of 59' Gallery on the second floor of Ridgway University Center.
If you were among the first in your family to go to college, or will be the among the first in your family to earn a 4 year degree, come celebrate with us this week! We've all come a long way as we move forward in our futures.
Chad Hart / ch299@evansville.edu
Submitted by Chad Hart ch299@evansville.edu
Clothing Drive for Hangers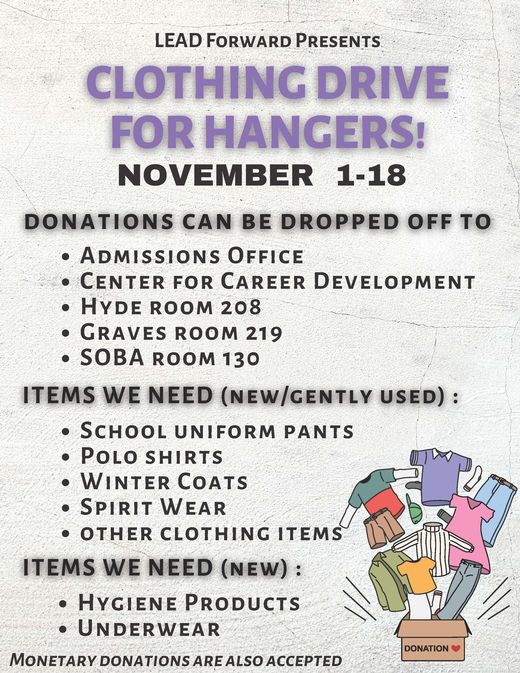 The students of LEAD Forward are hosting a clothing drive for Hangers. Hangers is a resource for EVSC that provides students in need with clothing and other necessities. This program serves thousands of students each year. If you would like to make a donation, please drop the listed items off at the donation bin most convenient for you! All locations are listed on the flyer. Thank you!
Submitted by Maggie Newcomb mn156@evansville.edu
Kent Parker speaks on being an Engineer and an Entrepreneurial Success - November 10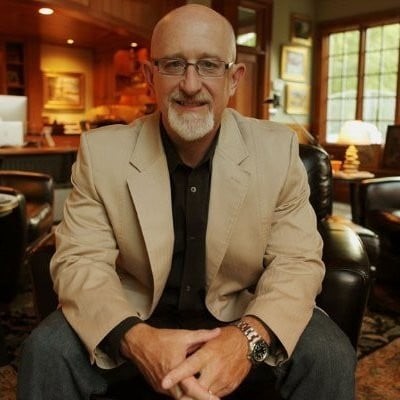 Kent Parker '83
University of Evansville - College of Business & Engineering Speaker Series
The Cross-Functional Fusion of Business & Engineering: Perspectives from an Engineer on Entrepreneurial Success
Thursday, November 10th, 6:00 p.m.
Schroeder School of Business Rm 170
Kent Parker is a business executive, entrepreneur, investor and engineer whose talent and passions have led to leadership positions in a wide range of industries, including business commerce network, software, and supply management services as well as manufacturing, strategic sourcing, and program management.
Reception and networking to follow.
A Zoom option will be provided for those that would like to attend virtually. The link will be sent via email within 48 hours of the start time of the event.
For questions or concerns please contact Nick Bragin at nb197@evansville.edu.
Submitted by Nicholas Bragin nb197@evansville.edu
SAA - Lunchbox Trivia
SAA Social Committee invites you to
Lunchbox Trivia!!!
Thursday, November 10th
12:00 – 1:00pm
Eykamp 252
Pack your lunches and test your knowledge!
There will be a total of five categories including UE/Harlaxton, Holidays, 90's, Movies, and Veteran's Day! Winning team will receive treats for their office and bragging rights.
Teams of up to 4 may register with Lori LeDuc at ll138@evansville.edu
Individuals wishing to participate that do not have a team will be assigned one at the event.
Submitted by Rebecca Oates ro32@evansville.edu
Art Exhibit "Reflections" in Melvin Peterson Gallery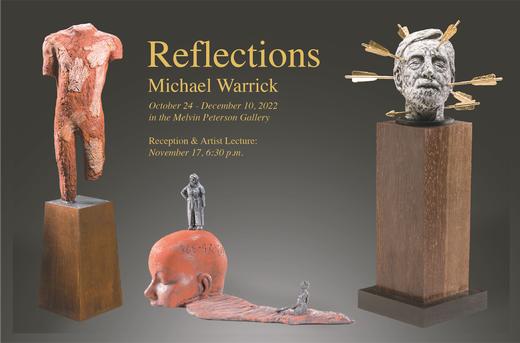 The University of Evansville presents "Reflections", an exhibit by Michael Warrick, on display at the Melvin Peterson Gallery through Saturday, December 10.
All are welcome to attend the reception and artist lecture on Thursday, November 17 at 6:30 PM in the Melvin Peterson Gallery.
The exhibit and reception are part of the Emerging Contemporary Artist Lecture Series sponsored by the Efroymson Family Fund and the UE Department of Art.
The hours for the Melvin Peterson Gallery are Monday 12–3pm; Tuesday 12–3pm; Wednesday 12–6pm; Thursday 12–6pm; Friday 12–3pm; and Saturday 12–3pm.
Submitted by Carol McCraney cm177@evansville.edu
New Hall Openings for Spring 2023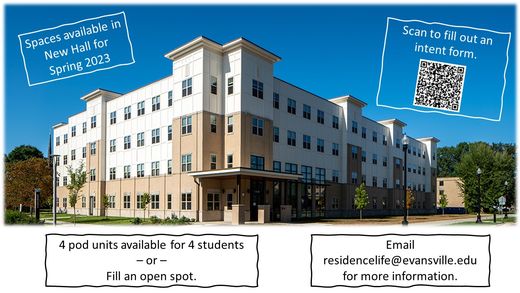 Interested in living in New Hall for the spring semester? The Office of Residence Life has spaces available in New Hall. 4 pod units are available for a group of 4 students or there are individual spaces within pods available. If you are interested, email Brian Conner, bc32, by November 18 for more information.
Submitted by Brian Conner bc32@evansville.edu
We the People Volunteers Needed
UE is once again proud to host the Southern Regional Competition for We the People: The Citizen & the Constitution. On Wednesday, 11/9, we will welcome 8 schools (both high school and middle school) to campus as they work to earn a place at Indiana's State Finals. We need volunteers for the following shifts. If interested and available, email Erin Lewis at EL131@evansville.edu or text 812-449-1044. No experience needed for any shift!
Shift 1: 8:30am - 9:45am - Greeter (4 needed): Stand outside SOBA on the circle and Rotherwood sides, welcome the teams as they arrive and help them get to their classrooms. Purple UE scarf provided (must be returned), UE casual attire.
Shift 2: 8:45am - noon. Judges' Facilitator (6 needed): Serve as a guide for a panel of judges, getting them from room to room on time. Business casual attire recommended.
Shift 3: 11:30am - 12:00pm (8 needed): Lunch guide. Stand outside their hearing rooms as they finish their rounds, then guide them to Ridgway Eykamp Hall for lunch. Serving as an Ambassador for UE on the way. UE casual attire.
Submitted by Erin Lewis el131@evansville.edu
Become an Orientation Leader: Harlaxton Application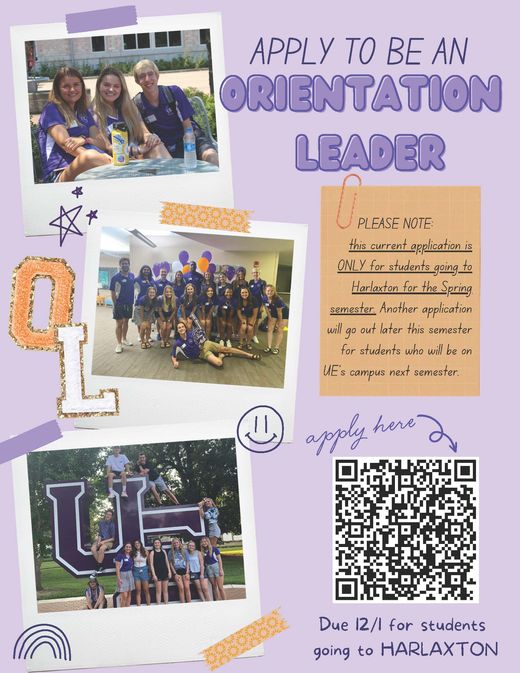 Going to Harlaxton this Spring? Apply to be an Orientation Leader now, so you don't miss the Spring interview process! Please note, another application will be sent out in the future for students that will still be on campus next semester. This round of applications closes on December 1st, and interviews will be on December 8th. Please contact Shelby Gardner, sg293@evansville.edu with any questions. We look forward to your applications!
Submitted by Shelby Gardner sg293@evansville.edu
LOVE THEM BOTH: Pregnancy Resource Center Information Session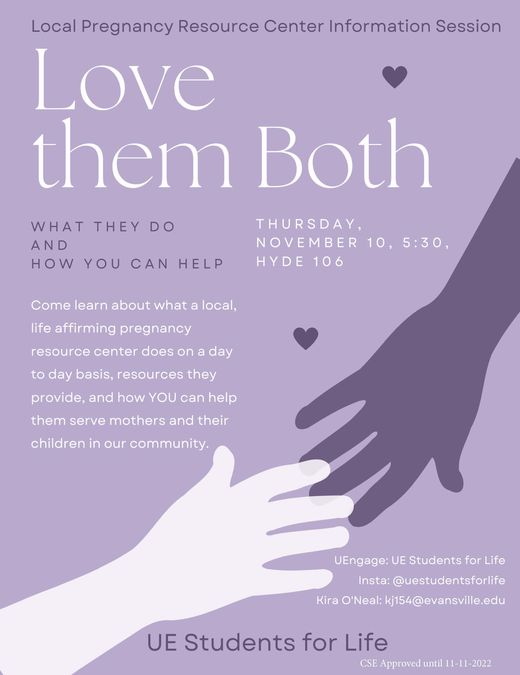 Local Pregnancy Resource Center Information Session: What they do and how you can help.
Being Pro-Life goes beyond baby-saves and standing for life in the womb. It involves caring for both the mother and the child that may be in a tough situation and needs help. Betty Marcheschi, the director of Birthright of Evansville, will come to share what a local, life-affirming PRC does on a day to day basis, resources they provide, and how YOU can help them serve mothers and their children in our community. We will also discuss these things in preparation for an upcoming donations event (more info to come!).
COME LEARN ABOUT A LOCAL PRC ON Thursday, November 10 at 5:30 in Hyde 106!
Submitted by Kira O'Neal kj154@evansville.edu
Change a Young Life - Volunteers to Mentor Needed
UE's College Mentors for Kids chapter needs student volunteers to mentor young children from our local community. Students from all majors have the opportunity to be inspirational role models for elementary-age students, and all UE students enrolled full-time are eligible to apply. Mentoring involves a one-hour weekly commitment on Wednesdays to check in with your little buddy. To begin the application process, please email our College Mentors for Kids President, Lyndsay Deal, at ld157@evansville.edu. Join College Mentors for Kids today, volunteer, and help us make this year our best year for our UE chapter of College Mentors for Kids.
Submitted by Lisa Marie Hale lh241@evansville.edu
Dawn Murtaugh: Fiber Art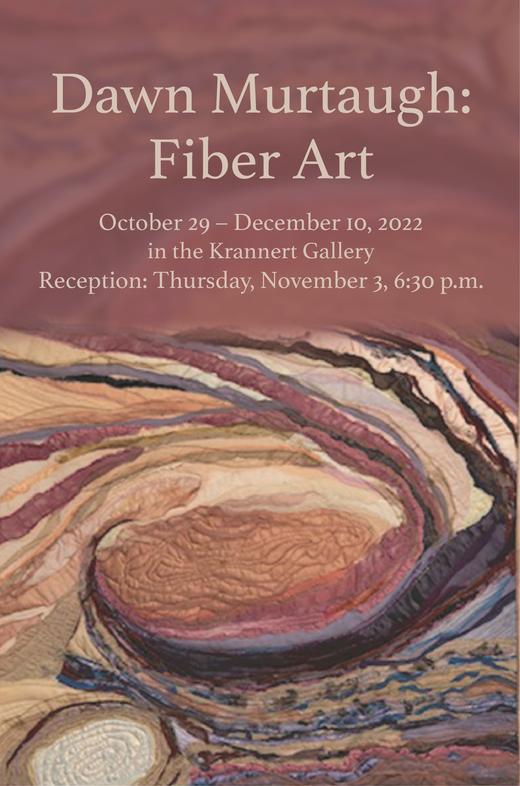 The Dawn Murtaugh: Fiber Art exhibit is open from October 29 through December 10, 2022 in the Krannert Gallery. Please plan to attend the artist reception on Thursday, November 3 at 6:30 p.m.
Submitted by Carol McCraney cm177@evansville.edu
Aces open David Ragland era with road victory
Leading for 39 out of the 40 minutes, the University of Evansville men's basketball team opened the David Ragland era with a 78-74 victory over Miami Ohio on Monday evening inside Millett Hall.
"Winning is hard, especially when you are playing against a team that is well-coached and puts you in tough situations. Every time we made a run, they (Miami) responded," UE head men's basketball coach David Ragland exclaimed following the win. "I credit our guys with continuing to fight. This means a ton for our group. You are pushing hard work, commitment and so much more and you hope that you can win with it."
Leading the way for the Purple Aces was Kenny Strawbridge Jr. with 23 points on 9-of-17 shooting. He added four rebounds. Yacine Toumi scored 15 points with five of his nine shots finding the bottom of the net. Marvin Coleman II recorded 11 points and 7 rebounds. Defensively, Sekou Kalle hauled in 10 rebounds to help UE finish with a 35-33 edge in that statistic.
In his time at Indian Hills Community College last season, Yacine Toumi was 0-3 from outside. In the opening minutes at Miami, Toumi matched the number of attempts while connecting on two. Toumi recorded the opening eight points of the night for the Aces as they opened with an 8-3 lead.
A 6-for-9 start from the field led to a 14-3 advantage for Evansville in the opening four minutes of the contest. Kenny Strawbridge Jr., who led all players with 12 in the opening period, had a pair of baskets in the stretch. Blaise Beauchamp put the finishing touches on the scorching start as he converted an and-one with 12:10 remaining in the half to push the lead to 19-5. UE was 8-for-14 in the first eight minutes.
Led by a Ryan Mabrey triple, the RedHawks battled back. His shot was part of a 10-2 rally over the next three minutes that cut the MU deficit to 21-15 at the 9:16 mark. The next segment belonged to the Aces, who were able to stretch the lead back to double figures. Gage Bobe converted a triple before Preston Phillips wrapped up the run with a slam with 3:21 left in the half to solidify a 32-21 edge.
Over the final minutes, Miami cut into the deficit, outscoring the Aces by an 11-4 margin to make it a 36-32 game at the half. Strawbridge led everyone with 12 at the break with Toumi scoring nine.
Miami scored first to make it a 2-point game in the opening seconds, but the second long ball of the game from Bobe made it a two-possession game once again. Up 47-42, the Aces doubled the lead when Antoine Smith Jr. drained a three at the 12:08 mark to give UE a 56-46 advantage. Over the next four minutes, the RedHawks cut into the deficit. Outscoring UE by a 14-5 margin, MU made it a 61-60 contest with 8:03 showing as Morgan Stafford was true from outside.
Toumi put the Aces back on the board with a free throw and layup that made it a 64-60 score over the next 60 seconds. With under five minutes remaining, Marvin Coleman II hit a long jumper just inside the 3-point line to make it a 70-63 game. After Miami came back again, Sekou Kalle picked up a dunk that would push the edge to 75-69.
With Evansille still up by six, Anderson Mirambeaux knocked down a trey to make it a 1-possession tilt with 47 ticks showing. Coleman converted three of his four free throw attempts to put the gavme on ice and give the Aces the 78-74 victory.
UE shot 46.7% on the night with MU finishing at 43.3%. Mirambeaux led all players with 27 tallies. Evansville continues play on Saturday with a trip to Saint Louis for a 6 p.m. game.
Submitted by Athletics
Clark's historic night powers Aces to 89-81 win over EKU
Fifth-year guard Myia Clark hit eight three-pointers, tying the program single-game record, as the University of Evansville women's basketball team battled to an 89-81 victory on the road at Eastern Kentucky on Monday evening in Richmond, Ky.
Clark's historic night resulted in a 25-point performance as the St. Louis native hit eight of her nine attempts from beyond the arc, matching Courtney Felke's eight trifectas against Morehead State on Nov. 19, 2007. The Aces were buoyed by an impressive debut performance from redshirt junior Barbora Tomancova, who earned her first double-double in the white and purple with 16 points and 15 rebounds, while adding a trio of blocks. Graduate guard Anna Newman finished in double-figures, accumulating 15 points and a game-high eight assists, while fifth-year guard A'Niah Griffin tallied 14 points to round-out Evansville's double-digit scorers. EKU was led by Antwainette Walker, who had a game-high 29 points for the Colonels.
What would prove to be a game fraught with foul trouble, Evansville battled with early foul issues that limited the first half minutes of a few key contributors. Last season's leading scorer Abby Feit picked-up two quick fouls in the opening period and saw just seven minutes in the first half, while Griffin played just four minutes in the opening half and sophomore guard Elly Morgan was charged with three fouls. In a game of runs, Evansville worked its advantage to seven on a three from Griffin with 7:33 left in the first quarter, but EKU would close within just a pair a few minutes later at 12-10. A high-powered Aces attack would run the lead as large as nine with less than a minute in the quarter, but a late Colonel bucket got it back to seven at 29-22 at the break.
Evansville picked right up where it left off in the second quarter with Tomancova taking over and helping the Aces lead reach what would be its largest point of the night at 48-29 on another made triple from Clark. EKU would not go away as the Colonels mounted a 12-2 run over the final 4:24 of the first half, narrowing Evansville's lead to 50-41 at the half.
A five-point spurt from Anna Newman in the third quarter helped restore the Aces lead back to 17 with just over two minutes left in the third quarter. But as was true the previous two periods, EKU made a push as the quarter waned getting back within seven as the game entered the final 10 minutes. The Aces showed the ability to hold an opponent at bey in the fourth, surviving multiple runs from EKU, but holding off the Colonels and never letting the home side get any closer than six. With under a minute left in the game, Clark knocked-down her eighth three-pointer of the game, helping to solidify the Aces 89-81 win.
Evansville continues its season-opening road swing on Thursday night with a trip to take on No. 4 Iowa at 6:30 PM in Iowa City, Iowa.
Submitted by Athletics
Contribute to AceNotes
To have content considered for inclusion in AceNotes, please submit a Marketing Request Form. Deadline for submission to AceNotes is 10:00 a.m. on the requested date of publication. Only articles concerning UE related/sponsored activities will be accepted. Articles submitted to AceNotes may be edited for length and clarity. Submitter contact information is at the end of each article.