| | |
| --- | --- |
| AceNotes Today | Wednesday, June 29, 2022 |
Timecard Reminder
Just a reminder with the July 4th break that the pay period ends this Saturday, 7/2.
Timecard submission cutoff for employees and students is midnight on Saturday.
Please be sure to submit timecards and approvals on time for payroll processing next week.
Please email Dawn Bury at db287@evansville.edu if you have questions. Thank you!
Submitted by Dawn Bury db287@evansville.edu
July 4 Holiday Reminder
The University will observe Monday, July 4, as a holiday. In addition, the President's Council added Friday, July 1 as an additional day off to make a long weekend a little longer for faculty and staff.
The University will be closed on Friday, July 1 and Monday, July 4.
Please enjoy the extended holiday weekend!
HealthJoy App for UE Employee Health Insurance Demonstration
Employee Health Insurance Reminder: Sign Up for HealthJoy!
One of several enhancements offered through the University's employee health insurance plan is HealthJoy. This free app will help you save time and money and make the most of your benefits.
HealthJoy helps you centralize all of your benefits and save on healthcare in one easy-to-use app. As soon as you download and create your profile, you'll see all of your benefits displayed in HealthJoy's benefits wallet. In the app you'll also find:
24/7 virtual consults with a medical professional who can diagnose and even write Rx's
Expert personal healthcare concierge to help with employee benefits or healthcare questions
Virtual provider search and appointment booking
Medical bill review
Prescription savings
If you were unable to join the webinar on June 27, please find a 30- minute demo recording of the app at:
https://evansville-edu.zoom.us/rec/share/4l3gbp24uMXe5-Mx4X67nQtnbN8b3-anx3j_srYdD1-RYL-A66ICZ9tlnnMTnLJI.b7RZJe3WJPKOJufN
Passcode: eKBo2.**
To get started with HealthJoy, just look for the activation email in your inbox or call (877) 500-3212. If you have questions, you can email HealthJoy at groups@healthjoy.com.
Submitted by Lori LeDuc ll138@evansville.edu
Order Textbooks Online and Skip the Lines
Did you know you can order your textbooks online ahead of time and skip the long in-store lines? Simply visit the bookstore online at evansville.bncollege.com, click on "Find Course Materials" under the "Course Materials & Textbooks" header, select your courses from the dropdown menus, and the website will pull a personalized list of Required and Recommended titles!
Now if you plan on renting any books, you will need to put in a credit card to secure the rental BUT you can pay a different way! Are you an Athlete? On VA benefits? Or just need to use your Book Loan before your Financial Aid is distributed? You can do that AND rent! When it comes time to check out, make sure you follow the directions, putting in your credit card AND selecting the secondary form of payment as "Financial Aid: Student Account". When the order comes through, the appropriate account will be charged (nothing will be charged to the credit card unless you damage the books or don't bring them back at the end of the semester).
Please allow up to 72 hours for web order processing during the first 2 weeks of class. You will receive 2 emails: one confirming the order, the other to let you know when it is ready to pickup/has been shipped. Please wait for that second email before coming in to pick up your order. If you have decided to have your books shipped, the tracking number will be on that email.
Find out you don't need the book? You have one week from the start of classes to return the book for a full refund with the book in original condition and a copy of your receipt.
Dropped a class? Get a full refund if you return your book by September 30th, with proof that you dropped the course, the book in original condition, and a copy of your receipt.
Of course, if you don't feel comfortable ordering online, you're more than welcome to bring your schedule into the store (either printed or pulled up on your phone), we will pull your books at our back counter, and you can pay at the register. Remember, if you're renting, you need to have a credit card to secure the rentals, even if you're using a different form of payment.
Submitted by Becky Lamont bl164@evansville.edu
Summer Health Risk Assessment
Summer Health Risk Assessments will take place July 11th-13th in Eykamp Hall from 7:00AM-10:45AM each day. Complete your health risk assessment and earn HRA credits. Please remember, fasting 8-10 hours is recommended. Water and Black coffee are allowed. Please take maintenance medications as prescribed, as long as they are not required to be taken with food. Please click the link below to sign up today!
https://acelink.evansville.edu/Areas/MedicalClinic/Appointments/
Submitted by Ashley Chipps ac375@evansville.edu
Welcome the new Data Analyst, Ifechi Umeh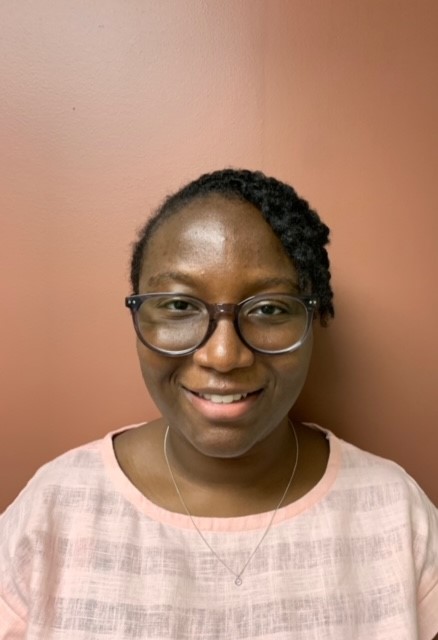 Please join us in welcoming Ifechi Umeh as Data Analyst for the Office of Institutional Effectiveness. Ifechi is a 2022 University of Evansville graduate with a double major in Economics and Statistics & Data Science. Ifechi was awarded the 2022 Bennett-Knott Award for the Outstanding Senior in Math. If you see Ifechi on campus, please introduce yourself.
Submitted by Tobi Audas oa51@evansville.edu
School of Education Presents at National Conference
Dr. Lisa Hale, Assistant Professor of Education was joined by Instrumental Music Education majors, Will McDonner and Luke Robertson in presenting at the Educators Rising Conference on June 24 -27 in Washington DC. Their presentation titled "Building Relationships" focused on the fundamental need for teachers to create positive relationships with their students.
Submitted by Alison Jones aj157@evansville.edu
Chi Omega Wins Founders' Cup
This summer at Chi Omegas 64th National Biennial Convention, the UE chapter of Chi Epsilon was presented with the prestigious Founders' Cup. It was created to recognize and reward the continued development and exceptional performance of collegiate chapters. It is now known as the highest honor a collegiate chapter can receive in Chi Omega and is the epitome of chapter excellence. Only 5 out of 181 chapters receive this award every two years. Chi Epsilon is honored to have been selected for the 2018-2020 and the 2020-2022 biennium's. Chi Epsilon is proud to be a part of UE Greek Life and looks forward to continuing this legacy of excellence.
Submitted by Jordan McKinney jm806@evansville.edu
PA Program Receives SW Indiana AHEC Partnership Matters Award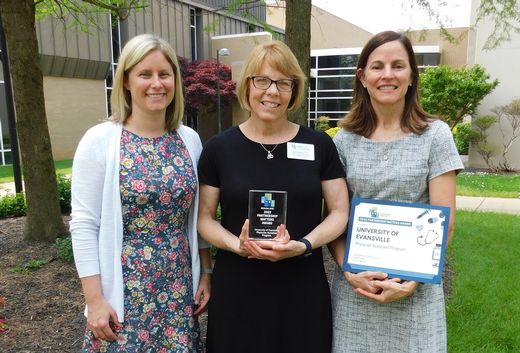 From left are Jenelle Evernham, Director of Clinical Education and Assistant Professor; Kim Moors, Director of Clinical Outreach; and Cindy Kissel, Clinical Coordinator and Instructor.
Southwest Indiana Area Health Education Center (AHEC) has recognized the outstanding efforts of the University of Evansville's Physician Assistant (PA) Program with the 2022 Partnership Matters Award. Southwest Indiana AHEC is part of a national network with a mission to improve health by leading the nation in the recruitment, training and retention of a diverse health workforce for underserved communities.
According to Jane Friona, Executive Director of Southwest Indiana AHEC, UEPA faculty and staff have assisted with recruiting AHEC Scholars, and 31 PA students have been (or are) involved in this community healthcare fellowship program. "The PA Program prioritizes AHEC Scholars in rural and underserved family medicine rotations to help strengthen their intent and preparation for future practice in these communities," said Friona. "The clinical coordinators work very closely with AHEC to ensure the 'right' students are in the 'right' rotations for the benefit of both the student and the clinical site." Friona said the PA Program staff have worked collaboratively on regional preceptor appreciation initiatives, as well as the regional clinical collaboration team. "Although the PA program is fairly new to the region, the program has recognized the need to work collaboratively with all of the regional healthcare facilities and educational institutions to help ensure preceptors and clinical sites are not overburdened with the need for additional clinical rotations," she said.
Submitted by Andy Lampkins al207@evansville.edu
Full schedule announced for Aces Summer Road Trip
A total of four stops have been announced for the 2022 Aces Summer Road Trip presented by Bud Light. University of Evansville coaches, staff and administrators will be on hand at each stop along the way.
Things open on Wednesday, June 29 at Doc's Sports Bar in Evansville. Director of Athletics Dr. Kenneth "Ziggy" Siegfried, head men's soccer coach Marshall Ray, head women's basketball coach Robyn Scherr-Wells and head men's basketball coach David Ragland will be among those in attendance. The event gets under way at 6 p.m.
There will be three additional stops on the road trip including:
Wednesday, July 13 – Stymie's Rest at West Berwick – Mt. Carmel, Ill. – 6 p.m.
Tuesday, August 2 – Chasers Bar & Grill – Evansville, Ind. – 6 p.m.
Wednesday, August 17 – Turoni's Pizza & Brewery – Newburgh, Ind. – 6 p.m.
Admission is free to each event and there will be exclusive giveaways. The Voice of the Aces – Jevin Redman – will host the event and will give fans and supporters an inside look at the latest going on inside Purple Aces athletics. Coaches on hand at each stop will be announced as the date of each caravan approaches.
Submitted by Athletics
2022 MVC Volleyball Championship is coming to Evansville
For the first time, the Missouri Valley Conference Volleyball Championship will be coming to Evansville. Meeks Family Fieldhouse will be the site of the 2022 championship site in November.
Set to take place from November 20-23, the championship will feature the top eight finishers from the regular season standings. Two matches will take place on the opening three days before the championship is played on the 23rd.
"Having the MVC tournament in Evansville for the first time in history is a huge step for our program," UE head volleyball coach Fernando Morales exclaimed. "Our program has been growing over the last several years as well as the sport of volleyball in the Evansville area. Having the top eight teams from one of the best conferences in the nation will help volleyball in Evansville to continue to grow."
"I am excited about this season and the tournament in November. See you in Meeks!"
Since taking over as head coach in 2019, Morales has directed the Purple Aces to two MVC Championship appearances in three seasons. Prior to his arrival, the program did not make the tournament since 2008. Last fall, the Aces finished with 21 victories, marking their first 20-win campaign since 1988.
UE was invited to the National Invitational Volleyball Championship (NIVC) for its first postseason appearance since the early 1980's and first as members of the MVC.
"This is such an exciting announcement for our athletics department as well as the Evansville community as a whole," UE Director of Athletics Dr. Kenneth "Ziggy" Siegfried stated. "Coach Morales has taken our program to new heights while actively working to grow the sport in our community."
"Around the nation, the Missouri Valley Conference is recognized for its volleyball success and to be able to host the championship at our facility is a testament to the hard work by our entire staff," Siegfried continued. "We have so much positive momentum right now and this only adds to that excitement."
Meeks Family Fieldhouse was renovated prior to the 2017 season and the finished product was one of the top Mid-Major facilities in the country. Investing close to $1 million into the facility, UE was the first program in the MVC to utilize Taraflex floor, which is the official floor surface of the Olympics. Other upgrades included a videoboard, bleacher seating and LED boards on both sides of the floor, chairback seating and an enhanced sound system.
The full tournament schedule is below. All matches will be carried on ESPN+. Ticket information will be released closer to the tournament date.
Sunday, November 20
Match 1 - 3 p.m. CT – No. 5 vs. No. 8
Match 2 - 6 p.m. CT – No. 6 vs. No. 7
Monday, November 21
Match 3 – 3 p.m. CT – No. 4 vs. Match 1 Winner
Match 4 – 6 p.m. CT – No. 3 vs. Match 2 Winner
Tuesday, November 22 - Semifinals
Match 5 – 3 p.m. CT – No. 1 vs. Match 3 Winner
Match 6 – 6 p.m. CT – No. 2 vs. Match 4 Winner
Wednesday, November 23 - Championship
Match 7 – 4 p.m. CT – Match 5 Winner vs. Match 6 Winner
Submitted by Athletics
UE Women's Soccer Unveils 2022 Schedule
University of Evansville women's soccer coach Chris Pfau announced a challenging 2022 fall schedule on Wednesday, loaded with 10 matches on the home turf of Arad McCutchan Stadium.
Season tickets are currently on sale for $45 through the UE ticket office. A combined women's and men's soccer season ticket is also available this year for $75. Tickets can be purchased on-line on the "Ticket" tab of GoPurpleAces.com. Fans with questions can also contact the UE ticket office by phone or text at 812-488-2237, or they can contact Director of Ticketing & Game Operations Luc Prevost by phone at 812-488-4065 or Associate Athletics Director for Revenue Generation Logan Belz by phone at 812-488-2623.
The non-conference schedule features a very regional flavor, as UE will play seven non-conference matches and one exhibition match against teams within a five-hour radius of Evansville. The Missouri Valley Conference schedule will include an expanded look, as conference newcomers UIC, Belmont and Murray State will make the Valley an 11-team league in women's soccer beginning this fall.
"After a strong season last fall, I am excited for this upcoming season," said Pfau, who led UE to a 7-5-7 record in 2021 and a spot in the MVC Tournament final. "We lost a lot of key players in key positions from last year, but we believe that we can compete at a high level with the talent that we have returning and the new talent that we have coming in."
Evansville will open the fall season at home with an exhibition match against NCAA Tournament second-round participant Saint Louis University on Saturday, August 13 at 1 p.m. UE will then host Southeastern Conference foe Vanderbilt on Thursday, August 18 to kick-off the regular-season at 7 p.m. The Commodores feature second team all-SEC and third-team all-Southeast Region defender Maya Antoine in a defense which allowed the fewest goals in SEC play a year ago.
"To be able to host Vanderbilt to open up the regular-season is a great way to start," said Pfau. "They are one of the best teams in the country and have a great coach. This will be a great test for us to see where we are at and what we need to continue to work on."
UE will remain at home to finish the month of August with Sunday home matches against both Austin Peay (August 21, 1 p.m.) and Morehead State (August 28, 2 p.m.).
The month of September will begin with a quick trip to Edwardsville, Illinois to take on 2021 NCAA Tournament participant Southern Illinois-Edwardsville on Thursday, September 1. UE will then return home for a Sunday, September 4 match-up with Northern Kentucky (1 p.m. kick-off) to wrap up the home non-conference slate.
Non-conference play will end on the road for UE, with trips to Southeast Missouri State (Thursday, September 8) and IUPUI (Sunday, September 11). Evansville will then open up Missouri Valley Conference play with road matches at Missouri State (Sunday, September 18) and Indiana State (Thursday, September 22).
Evansville will host Murray State on Sunday, September 25 at 1 p.m. in the first meeting between the two schools as members of the MVC. UE will then host UNI (Thursday, September 29, 6 p.m.) and Southern Illinois (Sunday, October 2, 1 p.m.) to close out a Valley-long three-match homestand.
A Chicago-area road trip for matches against UIC (Thursday, October 6) and Valparaiso (Sunday, October 9) follows, before a tough stretch to close the regular-season.
UE will host perennial league power Drake on Thursday, October 13 at 6 p.m., before hitting the road to take on Valley newcomer Belmont three days later (Sunday, October 16). UE will then return home to meet league rival Illinois State on Thursday, October 20 at 6 p.m. on Senior Day to close out the regular-season. The MVC Tournament will begin on Thursday, October 27 with first-round action leading up to a Sunday, November 6 championship match.
Evansville returns 13 players who saw action last season this fall, including first team all-MVC forward Emily Ormson (Folsom, Calif./Vista Del Lago), and fellow all-conference defenders Emilie Hill (Indianapolis, Ind./Franklin Community) and Rachel Rosborough (Mt. Brydges, Ontario). The Purple Aces will also welcome 10 new faces to campus this fall, including local standouts Ryleigh Anslinger (Evansville, Ind./Memorial/Indiana Univ.) and Kaylee Woosley (Evansville, Ind./North). UE posted the best start in program history last year under Pfau, while ranking as high as #5 in the United Soccer Coaches Midwest Region poll during the course of the regular-season.
Submitted by Athletics
UE Women's Basketball Adds Kayla Jackson To Coaching Staff
University of Evansville women's basketball head coach Robyn Scherr-Wells announced on Wednesday the addition of Kayla Jackson to her 2022-23 coaching staff. Jackson will join the UE program as a graduate assistant coach, and will serve as the video coordinator and assist with various operations of the program.
"I am thrilled that Kayla has chosen to spend the next two years with our program as our GA," said Scherr-Wells. "The energy she brings daily will be a great addition to our program. She has a warmth of spirit that brightens the room.
"Kayla was chosen for the prestigious 'So You Want To Be A Coach' program run by the WBCA, and I am confident that experience will help her tremendously as she begins her coaching career. She has also had to battle through a significant injury in her college career. Her experiences both as a player and battling injury will make her relatable to our student-athletes, and her resiliency will serve her well in her coaching career."
Jackson began her collegiate playing career at UMBC, before transferring to Canisius College in Buffalo, New York for her final two seasons of play. As a junior at Canisius, Jackson started all five games for the Golden Griffins, before the COVID pandemic ended Canisius' season early. Last year, as a senior, Jackson started 22 games for Canisius and led the program and ranked 11th in the Metro Atlantic Athletic Conference with an average of 6.6 rebounds per game, to go along with 4.6 points per contest.
Jackson served as the women's basketball team captain as a senior, while also serving as a member of the Canisius Leadership Academy and a Student-Athlete Advisory Committee (SAAC) representative. She was named the Canisius College "Student-Athlete of the Month" in February 2021 for her dedication and leadership both on and off of the court, while maintaining a high academic standing.
"I am so excited and grateful to get the opportunity to work with Coach Robyn and the Women's Basketball staff here at the University of Evansville," said Jackson. "I can't wait to add to the energy and family atmosphere that is already laid here as the foundation!"
Jackson replaces Felicia Aiyeotan on the UE women's basketball coaching staff, after Aiyeotan recently completed UE's graduate program.
Submitted by Athletics
Aces Summer Road Trip opens on Wednesday, June 29
With a new era of Purple Aces Athletics coming into focus, the University of Evansville Athletics Department will conduct the 2022 Aces Summer Road Trip over the next few months to give fans the opportunity to meet with head coaches, staff and administrators.
Stop #1 of the road trip will be on Wednesday, June 29 at Doc's Sports Bar. Set to begin at 6 p.m., UE head men's basketball coach David Ragland along with other UE fall sport coaches and administrators will be on hand.
The Voice of the Aces – Jevin Redman – will host the event and will give fans and supporters an inside look at the latest going on inside Purple Aces athletics.
Admission is free and there will be exclusive giveaways. Doc's is located at 1305 Stringtown Road in Evansville. Future summer stops will be announced in the coming weeks.
Submitted by Athletics
UE Named a 2022-2023 College of Distinction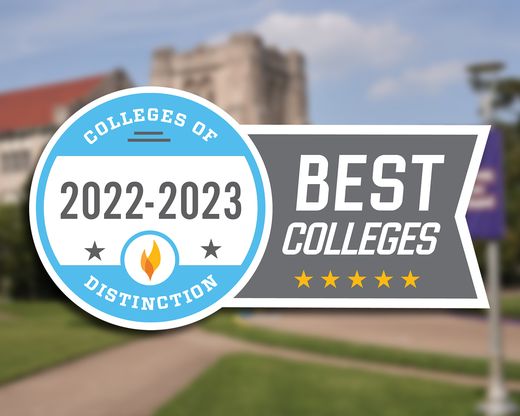 The University of Evansville has been recognized for its commitment to helping undergraduate students learn, grow, and succeed by Colleges of Distinction, a unique guide for college-bound students. UE has been named a 2022-2023 College of Distinction and an Indiana College of Distinction, and it also received recognition for a multitude of academic programs and campus departments.
Colleges of Distinction uses a selection process not only of in-depth research but also detailed interviews with the schools, accepting only those that adhere to the "Four Distinctions." This includes criteria of engaged students, great teaching, vibrant community, and successful outcomes. Combined, these principles ensure that students have a fulfilling and individualized college experience both inside and outside the classroom.
Aside from overall undergraduate recognitions, Colleges of Distinction also awards recognition in individual areas. UE earned recognition in the academic areas of business, education, engineering, and nursing. Colleges of Distinction also recognized the University's career development, equity and inclusion, and military support.
About Colleges of Distinction
Since 2000, Colleges of Distinction has been committed to honoring schools throughout the U.S. for true excellence in higher education. The member schools within the Colleges of Distinction consortium distinguish themselves through their dedicated focus on the undergraduate experience. Its website provides dynamic college profiles, customized tools, and resources for students, parents, and high school counselors. For more information, and to learn how to become a College of Distinction, visit CollegesofDistinction.com.
Submitted by Julie Bryant / jb855@evansville.edu
Contribute to AceNotes
To have content considered for inclusion in AceNotes, please submit a Marketing Request Form. Deadline for submission to AceNotes is 10:00 a.m. on the requested date of publication. Only articles concerning UE related/sponsored activities will be accepted. Articles submitted to AceNotes may be edited for length and clarity. Submitter contact information is at the end of each article.