| | |
| --- | --- |
| AceNotes Today | Wednesday, May 18, 2022 |
Oval Closed on Thursday, May 19
The Front Oval will be closed to all vehicle traffic on Thursday, May 19. The closure is being done to ensure the safety of tree removal crews and motorists. The Oval will reopen later in the day once the tree removal has been completed.
Submitted by Jason Cullum / jc647@evansville.edu
Save the Date! Cathy Renner Retirement Reception
The Office of University Advancement would like to say congratulations to Cathy Renner, Assistant Director of Development on her upcoming retirement. In her 15 years of dedicated service to UE, Cathy has made many contributions to the University, our students, and the transformation our University through her genuine relationships with UE supporters.
A reception in her honor will be held today from 2 p.m. - 3:30 p.m. in the South Atrium of the Koch Center for Engineering and Sciences. Please join us as we wish her well. Faculty, staff, students, and alumni are all invited to attend. Cathy would love to see you all!
Submitted by Jennifer Whitaker / jw604@evansville.edu
Summer Youth Camps Beginning in June
Throughout the summer, UE will offer several youth camps! Registration is now open for each camp, and the deadline for most of them is Friday, June 10. Visit evansville.edu/camps to learn more and register.
Springboard
In partnership with Black Lemonade, a nonprofit organization "dedicated to turning sour conflict into sweet and powerful solutions," Springboard will give students the opportunity to learn about stereotypes throughout the world and identify ways to educate the masses on the truth using media outlets. Participants will learn from UE faculty and staff, engage with their peers, and volunteer with several organizations in the Evansville community.
Springboard is open to high school students and will be held Monday through Friday, June 6 through July 22, from 8:00 a.m. until 12:00 p.m. The cost is $120, and the deadline to register is Friday, June 3.
Wesley Shepard Music Camp
The UE Music Conservatory will host a weeklong camp for students entering grades 6-12 from Sunday, June 19, through Saturday, June 25. Those who have completed at least one year of band, orchestra, piano, private lessons, or similar experience are eligible to attend.
The music camp will include experiences in band, orchestra, and piano. Students will rehearse and perform, receive specialized instruction, learn musicianship skills, and participate in other music-related activities. Lunch will be provided each day in Ridgway, and the cost to attend is $250.
STEM Camp
The UE Departments of Biology, Chemistry, Mathematics, and Physics will jointly host an inaugural STEM camp for high school students.
Rising students for grades 9-12 are invited to participate in hands-on exploration from June 20-25. The weeklong camp will cover several STEM topics, including energy in molecules, ecological interactions, DNA barcoding, data science, and more. Participants will also learn about STEM-based career discovery and undergraduate research. The cost of the camp is $250 and will last each day from 8 a.m. until 5 p.m.
Exploring Art at UE
The UE Department of Art is inviting the local youth to make all types of art in the studios on campus. Participants will get to draw, paint, dye, marbleize, and create jewelry alongside art faculty and students. At the end of the camp, students will take home a 106-piece art kit with a built-in easel for future creations.
Exploring Art at UE will be offered the week of June 20-25, and the cost is $100. The camp will be split into two groups: students entering grades 2-5 will meet from 9:00 a.m. until 11:30 a.m., and those entering grades 5-8 will meet from 1:00 p.m. until 3:30 p.m.
Dance Camp
The inaugural Dance Camp will be held from June 22-25, and students will have the opportunity to learn ballroom, hip hop, modern dance, and more. Ballroom dances will include swing, rumba, foxtrot, and waltz. On the last day, a performance will be held. Campers will also receive in-depth dance lessons, a T-shirt, and breakfast and lunch. The cost of the camp is $200.
Journey to Justice
UE is also leading an 8-day Journey to Justice bus tour through cities of the South to explore the history of the civil rights movement. The trip is scheduled for July 16-23 and open to rising high school juniors and seniors. More information is available at evansville.edu/journeytojustice.
The University strives to make summer camps accessible to all students regardless of their ability to pay. Thanks to generous funding from Lilly Endowment Inc., financial assistance could cover up to 90% of costs for those in need. Funds are limited, so parents and guardians are encouraged to apply early. Visit evansville.edu/camps to register for all camps, and the pre-registration will include financial assistance questions.
Submitted by Julie Bryant / jb855@evansville.edu
Calling All K-12 & University Educators!
Educators join us this summer for the Elevate Design Thinking Summer Institute 2022!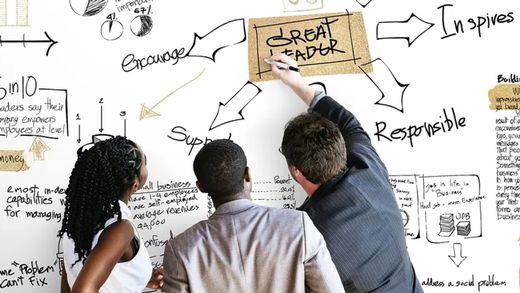 The University of Evansville is hosting the Elevate Design Thinking Summer Institute presented by the Center for Innovation & Change (CIC) at the University of Evansville, made possible by Elevate Ventures High Education Grant.
Dates: Saturday, July 23rd – Wednesday, July 27th
The Elevate Design Thinking Summer Institute is a professional development program for K-12 and University Professors that will train educators on how to leverage the Elevate Origins and Design Thinking process. This program will provide methods on how to incorporate design thinking, changemaking, and innovative creative problem-solving skills into your classroom regardless of discipline or grade level.
These skills are applicable to every title and subject. No matter what age group you teach, this program will help you prepare your students to develop strategic skills, the ability to craft innovative solutions and creatively solve problems in the modern world. Educators will learn a variety of proven techniques from experienced mentors.
All resources, workshop materials, food, and accommodation will be provided at absolutely zero cost to educators.
Be sure to register today to reserve your spot and share this opportunity with your network! The deadline to register is May 31, 2022.
For more information visit: http://www.Evansville.edu/elevateinstitute

Submitted by Brooksie Smith / bs267@evansville.edu
Professor Steinsultz - Guest Soloist
Dr. Kenneth Steinsultz, Co-Diretor of the UE Music Conservatory and Director of Bands. was a guest jazz trombone soloist with the Castle High School 12 O'Clock Jazz Band on Friday, May 13 at Friedman Park in Newburgh. On Monday, May 16, Dr. Steinsultz was featured euphonium soloist with the Castle North Middle School 8th Grade Band.
On Friday, May 20, Dr. Steinsultz will perform a recital at the Great Plains Regional Tuba/Euphonium Conference at Drake University in Des Moines, Iowa. Dr. Steinsultz is an invited guest artist for the conference.

Submitted by Kenneth Steinsultz / ks306@evansville.edu
Card Access Upgrade
An upgrade to the campus card access system will take place on Wednesday, May 18, from 4PM to 6PM. Intermittent door locking and unlocking may occur at 4:30PM and last until 6PM.
Only doors with card access and electrified hardware will be affected.
Submitted by Fred Wilson / fw2@evansville.edu
Purchasing Procedures for May 2022
As the Fiscal Year 2021 - 2022 ends May 31, please review the below purchasing guidelines for Pcards, Purchase Orders, Office Depot, and payments.
Pcard Purchases
• Pcard purchases posting on the May statement (cycle end date is May 22) will be paid from FY 2021-2022 funds unless a prepaid item. Most shipments post on your Pcard within three to four business days. However, vendors have up to nine business days to post transactions.
• Pcard purchases posting after May 23 through May 31 will be paid from FY 2022-2023(new year) funds, unless the item purchased exceeds $500. Purchases exceeding $500 will be paid from FY 2021-2022 funds.
Office Depot Orders
• Normally, Office Depot orders placed online by 3 p.m. for items in stock are delivered the next business day. Upon delivery, the transaction should post on your Pcard within three to four business days.
• Office Depot orders received by May 15 will likely post on the May 22 Pcard Cycle and be paid from FY 2021-2022 funds.
• Office Depot orders placed and received but posting to the Pcard after May 23 through May 31 will be paid from FY 2022-2023 funds, unless the items purchased exceed $500. Purchases exceeding $500 will be paid from FY 2021-2022 funds.
Purchase Orders
• Approved requisitions converted into purchase orders and delivered by May 31 will be paid from FY 2021-2022 funds.
• Approved Requisitions indicating FY 2022-2023 in Self-Service with a Requisition Date of 6/1/21 or later and a typed Internal Comment of FY 2022-2023 will be processed with a delivery date of June 1 or later.
• Backordered Purchase Orders not delivered by May 31 will be paid from FY 2022-2023 funds.
Blanket Orders
• All FY 2021-2022 Blanket orders expire on May 31, 2022.
• Approved Requisitions for FY 2022-2023 (new year) Blanket Orders may now be submitted via Self-Service with a Requisition Date of 6/1/22 or later with "Blanket Purchase order for ____________ effective June 1, 2022 through May 31, 2023" included in the line item description.
• Backordered Blanket Purchase Order items not delivered by May 31, 2022 will be paid from FY 2022-2023 funds.
Payment Requests
• All services completed and items purchased (and on campus) by May 31 must be submitted and approved on a Payment Request in Self-Service by Monday, June 13 to be paid from FY 2021-2022 funds. Any pre-May 31st purchases submitted for payment after this date will be charged to FY 2022-23.
Submitted by Kim Winsett / kw83@evansville.edu
Archaeology Students Cross US and Globe for Summer Experiences
The Department of Archaeology is pleased to announce that this summer we have students going to excavations and internships in Ireland, England, Greece, and Israel and in the United States to sites in Arkansas, Arizona, Illinois, Maryland, and Rhode Island. From a shipwreck to the grounds of Harlaxton to a burned Bronze Age palace, students will be working at some extraordinary sites and developing skills they will use in their careers for years to come.
Help us spread the word about what a unique and special place UE is for studying archaeology.
Submitted by Alan Kaiser / ak58@evansville.edu
Use the UE Digital Toolbox!
The Office of Marketing and Communications has several materials on the UE website – let's call it a "Digital Toolbox" – that are now available for download and use at your convenience. You can access a variety of phone wallpapers, Zoom backgrounds, desktop/computer backgrounds, PowerPoint templates, email signatures, and more. There are general purple-themed items and seasonal or special materials, such as Forward>>, Pep & Vim, and Harlaxton!

Visit the Digital UE Gallery to access backgrounds and wallpapers. For PowerPoint templates and email signatures, visit the Templates page. Both pages provide directions for setting up backgrounds and email signatures.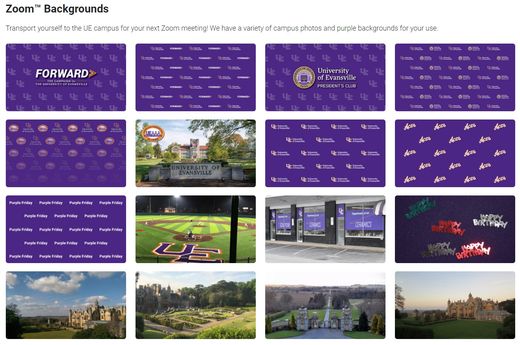 Submitted by Julie Bryant / jb855@evansville.edu
2022 Engineering Awards Presented
The School of Engineering and Computer Science is pleased to announce the recipients of the 2022 Engineering Awards.
The James M Hall Jr Outstanding Engineering Student Award was presented to Alex Sagers. Alex is a Junior level Mechanical Engineering student. This award recognizes Alex for scholastic achievement, participation in extra-curricular activities, character, responsibility, attitude, and potential for professional growth.
The Paul "PR" Brown Spirit Award was presented to Elisa Cardona. Elisa is a Senior level Civil Engineering student. This award recognizes Elisa for good academic standing, being an encouragement to fellow students, and demonstrating leadership in fostering cooperation and camaraderie among Engineering students.
The Dick Blandford Memorial Award was presented to Parker Dierks. Parker is a Senior level Electrical Engineering student. This award recognizes Parker's excellence in scholarship, service, and leadership.
Congratulations to each of these students. You are well deserving of the honors being bestowed upon you!
Submitted by Tonya Albright / ta58@evansville.edu
Faculty Receive Teaching Certificates and Awards
The Eykamp Center for Teaching Excellence offers certificates to faculty members who meet the requirements of engagement and participation in ECTE sponsored events.
Congratulations to the following faculty who earned a certificate or award for the 2021-2022 academic year, demonstrating exceptional dedication to pedagogy.
New Faculty Engagement Certificate:
Erik Brown
Meghan Buchta
Jill Mason
Charlene Nolan
Melissa Heffner
Hyunjae Jeon
Shari Millikan
Teaching Development Certificate:
Lisa Hale
Diana Rodriguez Quevedo
Alison Jones
Omid Khormali
Sara Petrosillo
Cris Hochwender
Leadership in Teaching Excellence Award:
Awarded annually to one faculty member demonstrating exceptional dedication to pedagogy through ECTE activities.
Submitted by Kristie Hochwender / kh125@evansville.edu
UE's Rucinski Seventh in Decathlon at MVC Track & Field Championships
University of Evansville senior Joey Rucinski (Ft. Wayne, Ind./Concordia Lutheran) added a seventh-place finish in the decathlon on Saturday to his sixth-place finish in the pole vault from Friday to highlight the Purple Aces' Saturday performances at the Missouri Valley Conference Track & Field Championships in Des Moines, Iowa.
Rucinski would start his Saturday with a personal-best performance in the 110-meter hurdles portion of the decathlon with a time of 16.64. After placing fifth in both the decathlon's pole vault and javelin competitions, Rucinski capped his Valley Championship decathlon performance by rallying to win the 1,500-meters with a time of 5:09.96. Rucinski trailed the entire race, but was able to overtake Illinois State's Ariel Atias in the race's final 15 meters to win. Overall, Rucinski finished with 5,841 points.
"Considering everything that Joey did yesterday, it was impressive to see him come back today and go all out and place seventh overall in the decathlon," said UE head coach Don Walters. "For him to go out by winning the 1,500-meters in the way that he did was only fitting. He will never quit and will also keep pushing. He has done that his entire career, and it was only fitting that his last race would end like that."
Rucinski wasn't the only Purple Ace to shine on Saturday, as UE set over 17 personal-best marks on the afternoon. Freshman Preston Riggs (Ft. Branch, Ind./Gibson Southern) had arguably the top day for UE, as he set a new PR mark in all five events of the decathlon on Saturday (110-meter hurdles, discus, pole vault, javelin and 1,500-meters) on his way to a personal-best decathlon score of 5,027.
"What Preston did today was impressive," said Walters. "He is a tremendous athlete, and is only just scratching the surface of how good he can be for us. His future is very bright!"
On the track, UE set 10 personal-best marks. In the 100-meters, junior Giovanni Purser (10.84), sophomore Geordan Blades (10.77), and freshmen Denzel Lasam (11.79) and Kara Yunker (13.20) set PR marks on the men's and women's sides, respectively. Junior Jackson Maurer (Evansville, Ind./Gibson Southern) and senior Haley Dean (Lacombe, La./Lakeshore) both set PRs in the 400-meters with times of 53.13 on the men's side and 1:01.46 on the women's. UE set three PR marks in the men's 800-meter race with freshman Adam Oulgout (1:55.20), senior Carson Kline (2:02.01) and sophomore Luke Watts (2:24.23) all setting new personal standards. Senior Emma Boebinger (Frankfort, Ky./Western Hills) also set a PR mark in the women's 800-meters (2:52.52) in her final race as a Purple Ace.
The Missouri Valley Conference Track & Field Championships will conclude on Sunday beginning at 11:30 a.m. with both the triple jump and discus events. UE will also compete in the 4x100-meter and 4x400-meter relay races and the men's and women's 5,000-meter events. The final day will be available to watch on ESPN3, beginning at 12:50 p.m.
Submitted by Athletics
UE Men Earn Podium Finish in 4x100-Meter Relay at MVC Track & Field Championships
The University of Evansville men's 4x100-meter relay team of seniors Brendon Smith (Newburgh, Ind./Castle) and Greg King (Indianapolis, Ind.), junior Giovanni Purser (Port Maria, Jamaica) and sophomore Geordan Blades (Avon, Ind./Avon) earned a podium finish on Sunday to help cap a successful weekend for the UE track and field teams at the Missouri Valley Conference Outdoor Championships in Des Moines, Iowa.
Smith, Blades, King and Purser placed third overall in a time of 42.12. It marks the first time in which UE has placed on the podium in a relay event at the MVC Championships. The time of 42.12 is also the fastest on record at Evansville since 1972, when Marvin Cooper, Bob Koehl, Bob Barnett and Jeff Willoughby set the school standard at 42.05.
"The guys today were really locked in," said UE head coach Don Walters. "They did a great job with their hand-offs and really left it all out on the track today, and I am really proud of them for making the podium. What a great way to wrap up the year!"
The relay teams were the story of the day for UE, as all four relay teams posted season-best marks in the 4x100 and 4x400-meter relays. On the women's side, the 4x400-meter relay team of seniors Haley Dean (Lacombe, La./Lakeshore), Sam Weldon (Ft. Wayne, Ind./Bishop Dwenger) and Skylar Tucker (Linton, Ind./Linton-Stockton) and freshman Kara Yunker (Evansville, Ind./North) also posted the second-fastest time on record at UE with a time of 4:10.39. It fell just a second and a half shy of the 2019 school record of 4:08.82.
Tucker and Yunker also teamed with seniors Taiza Alexander (Berea, Ky./Berea Community) and McKenna Sapp (Bloomington, Ill./University) to place seventh in the scoring in the women's 4x100-meter relay in a time of 50.39.
Individually, graduate student Anna Lowry (Taylorville, Ill./Taylorville) capped her distinguished UE running career with a ninth-place finish in the 5,000-meters in a season-best time of 17:03.32. Freshman Denzel Lasam (St. Louis, Mo./De Smet Jesuit) also placed tenth in the triple jump with a leap of 13.11 meters (43'0.25"), while senior Andrew Schuler (Ferdinand, Ind./Forest Park) capped his UE throwing career with a personal-best toss of 40.93 meters.
"We did what we set out to do this year: set PRs and school records," said Walters. "I really think that we set more PRs this year (168 total) than any other year in which I have coached. That is a real credit to the student-athletes and my assistant coaches for all of the hard work they put in together to get better. While, yes, we were focused on our team finishes this year as well, the real key to our growth this season has been that focus on setting PRs and always trying to get better in meets and in practice."
Team-wise, Evansville finished eighth on the men's side, posting UE's highest men's scoring total in MVC Championship history, while the women placed ninth in the MVC. Sunday's action concluded not only the 2022 track and field season, but also the Don Walters' era as head coach of the Purple Aces. Walters will officially retire from coaching after 23 years as UE's cross country and track and field head coach at the end of May.
"Today was a very emotional day for me," said Walters. "I can't even count how many people came over and talked to me and shook my hand and congratulated me on the job that I have done at UE over the years. It means more than they know, and while it will be tough to step away at the end of the month, it is time for my next adventure in life. I just want to thank all of the student-athletes, coaches and administrators who have made these last 23 years so enjoyable at UE."
Submitted by Athletics
Caitlin O'Donnell represents UE at PGA WORKS
Anyone who spends five minutes around Caitlin O'Donnell will understand the drive and motivation that she has. Whether it is on the golf course, in the classroom or working around the community, O'Donnell gives it the same amount of passion, professionalism and enthusiasm.
It was one year ago when the Centennial, Colorado native made history, taking the first NCAA Tournament swing in University of Evansville women's golf history. Last month, the Purple Aces showed that their run to the 2021 Missouri Valley Conference Championship was no fluke, earning the second-best MVC finish in program history.
As the calendar turned to May, O'Donnell made history once again, becoming the first-ever UE golf student-athlete to participate in the PGA WORKS Collegiate Championship. The most culturally significant championship in collegiate golf takes place each year and is comprised of student-athletes from Historically Black Colleges and Universities, Hispanic-serving institutions as well as individuals of a minority background from other institutions.
Taking part in this tournament is a prestigious honor and includes an application process that includes 50 questions as well as a formal selection. Working with UE head golf coach John Andrews, O'Donnell submitted her application in mid-March and the result was an experience that will truly last a lifetime.
This tournament is not just about golf…not even close. It is about the bigger picture and presenting current student-athletes with the opportunity to network with those who paved the road before them. It is about sharing experiences and exchanging ideas with the other golfers. It is meant to be life-changing and for Caitlin O'Donnell, it was just that.
"The PGA extended an invitation to Coach Andrews and he had previous golfers at other institutions who participated and he believed that I would like it," O'Donnell exclaimed. "They are looking for the best of the best from Division I and in the first week of April, I found out that I was accepted."
While the tournament took place starting on Monday, May 2 through Wednesday, May 4, student-athletes arrived on April 29. Two prestigious golf courses in the Philadelphia area played host to the tournament – Union League Liberty Hill and The Union League Golf Club at Torresdale. There were five different divisions who took part in the tournament and each played at least one round on each course. O'Donnell's group played the first and third rounds at Liberty Hill with the middle round held at Torresdale.
O'Donnell arrived in Philadelphia on the 29th in order to take part in the opportunities that were presented that weekend. Saturday included a morning practice round at Torresdale along with the opening ceremony for the event. This took place at The Inn at the Union League. The venue is anything but "just a venue". Membership was created in the 1860's in support of President Abraham Lincoln's policies. This continues to be an important piece of civil rights history in the United States and is more of a museum that captures its history.
"Being able to see the Union League was a meaningful opportunity. The building that we ate in was built in the 1860's and contained all of the history from that time including an original painting of George Washington, which was the largest portrait of him painted in the United States," O'Donnell continued.
While the participants were at The Union League, they were presented with a chance to explore the building and its history – something that few in the general public are ever able to do.
Sunday included another practice round – this one in the afternoon at Liberty Hill. The day began with another experience that gave the student-athletes a chance to build on their future as they visited the Comcast Technology Center. This was a networking event that included executives within the golf industry as well as people of color who hold some of the most prestigious positions that you can imagine.
Among those O'Donnell met was the Vice President of Comcast, the President of the NAACP, former President Barack Obama's Diversity and Inclusion Director and the President of the PGA.
"Golf is my favorite thing in the entire world and has many similarities to life. The places it has taken me and the people I have gotten to meet would not have happened if not for the sport," O'Donnell explained. "A huge thank you goes out to the PGA for putting this event on for us. We all felt like professional golfers and this experience has motivated me even more to get to the highest level in my career."
"I feel like everyone would say that this whole week was life-changing," she said. "Throughout the experience, I made friends who I will remain in contact with for a long time. It meant a lot to learn how people of color before me used golf to get further in life. One day, I would love to come back and speak on the panels that were provided to me. Those were people in my shoes 10 years ago who used golf to succeed in life today."
Following the weekend events, it was time to take to the course. O'Donnell explained how switching between two courses was not the easiest thing to do, especially with the venues being vastly different. That did not stop her from success as she came home in the 18th position with rounds of 76, 83 and 78. Following the final round, she traveled back to Evansville to wrap up the school year.
As O'Donnell explained, it was the sport of golf that presented her with several unique and important opportunities. One of those was the chance to attend and represent the University of Evansville. After spending time with other golfers at the tournament, she took some time to reflect on the university and just how special of a place that it is.
"I love the University of Evansville and have done a lot in 4 years to make it better and help as much as I can. This is the best school on Earth and to go to PGA WORKS and represent UE was very special to me. I discussed the efforts we make at UE to be more inclusive all the way around including SAAC (Student-Athlete Advisory Committee) and acronyms that we are working on."
"Issues like that happen everywhere but seeing how we put those at the forefront at the University of Evansville was great to see," O'Donnell added. "Those are opinions that I never would have had without this event. It puts us on the map for diversity and inclusion in golf. It was special to represent our program and promote to others what we are looking to do here in Evansville."

Submitted by Athletics
Pitching shows well in midweek loss to Murray State
Despite a strong outing from its pitching staff, the University of Evansville baseball team could not get the offense it needed in a 3-2 loss to Murray State in midweek competition at German American Bank Field at Charles H. Braun Stadium on Tuesday night in Evansville.
"Obviously a disappointing loss in a crucial time of year. Clearly our offense is in a funk over the last three games as their starter tonight was in cruise control and we didn't have any answers," said Aces head baseball coach Wes Carroll. "Our pitchers were outstanding giving us a chance tonight. We will regroup and be ready for the final Valley weekend of the year."
UE's starter on the night, Donovan Schultz, pitched five innings, allowing just five hits and three runs while recording a pair of strikeouts. Nate Hardman, Shane Harris, and Jakob Meyer all pitched in relief, combining for four shutout innings of work with five strikeouts, three of which came from Hardman.
Evansville generated just three hits on the day with Mark Shallenberger, Tanner Craig, and Danny Borgstrom all producing a hit each with Craig's coming on his 15th home run of the season.
Schultz was locked-in early in the contest, recording nine -straight outs through the first three innings, allowing the Aces to jump out to a 2-0 lead in the bottom half of the third on a two-run homer to center field from Craig. A half-inning later, Murray laid down back-to-back bunts to open the inning, ultimately pushing across three runs and take the one-run advantage.
The next five innings were dominated by the pitching with the two sides recording just three combined hits from the fifth through the ninth inning as Murray State held on for the 3-2 win.
The Aces will end the regular season this weekend with a three-game slate against Valparaiso at German American Bank Field at Charles H. Braun Stadium, beginning on Thursday night at 6 PM in Evansville.
Submitted by Athletics
Contribute to AceNotes
To have content considered for inclusion in AceNotes, please submit a Marketing Request Form. Deadline for submission to AceNotes is 10:00 a.m. on the requested date of publication. Only articles concerning UE related/sponsored activities will be accepted. Articles submitted to AceNotes may be edited for length and clarity. Submitter contact information is at the end of each article.