| | |
| --- | --- |
| AceNotes Today | Tuesday, May 3, 2022 |
Summer AceNotes Limited to Wednesday
As there are fewer submissions to AceNotes during the summer, AceNotes will only be published on Wednesdays starting the week of Monday, May 9. AceNotes Extras will still be published whenever needed. The regular AceNotes publication schedule of every Monday through Friday will resume when school begins again in August.
CRNA Whitecoat Ceremony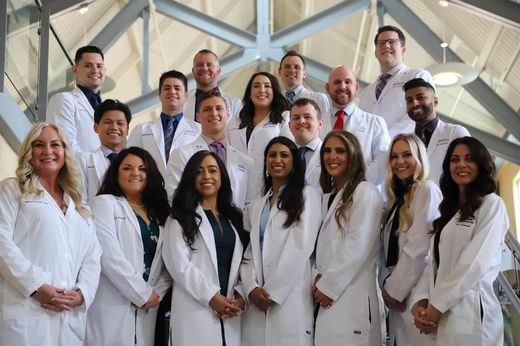 The University of Evansville Nurse Anesthesia Program held its inaugural Whitecoat Ceremony on Saturday, April 30th. We appreciate all of the administration, faculty and staff, families and friends who helped make this such a special day for our residents. This milestone achievement signifies the end of the residents' didactic year of education and entry into clinical residency.
Congratulations to the Class of 2023!
Submitted by Lisa Jones lj79@evansville.edu
University of Evansville Summer Camps
UE has launched a Summer Camps page on the website, which compiles a variety of camp opportunities available this summer for students in grades 2-12.
Camps range from the arts to STEM. Plus, the new Springboard camp, a seven-week summer camp that runs June through July. The popular Journey to Justice 8-day bus tour comes back in July!
Visit the Summer Camps page at evansville.edu/camps and share with anyone who might be interested!
Submitted by ac116@evansville.edu
Reception honoring Adam Salminen
Please join us in the Koch Center Atrium on Wednesday, May 4 at 3:00-5:00 pm to say farewell to Adam Salminen, PhD, Professor and Co-chair of Mathematics. After 16 years of service to the University, he will be joining the mathematics faculty of Kettering University in Flint, Michigan, as their new department head.
Submitted by Erin Davis eb6@evansville.edu
Join us under the tent!

Faculty, Staff, and Administrators
Join us under the tent!
PrezP, Siobhan, Ryan, and John invite you to an end of year celebration with food, fun, and UE friends.
Date/Time: Wednesday, May 11, 2022 at 5:30 P.M.
Location: The May House | 654 S. Lombard Avenue
Look FORWARD>> to seeing you there!
Submitted by Holly Lee Smith hh98@evansville.edu
Class of 2022 Commencement and Baccalaureate
Commencement
Everyone is invited to attend the 164th Commencement ceremony on Saturday, May 7 to honor the class of 2022. The ceremony will begin at 1:30 p.m. at the Ford Center. No tickets are required. For those who cannot attend in-person, the ceremony can also be live streamed at evansville.edu/live.
Cap and gown orders will be available from the bookstore beginning April 25 through May 6. Seniors should also complete the 2022 Graduation Survey.
Baccalaureate Service
The Interfaith Baccalaureate Service will be held Saturday, May 7 at 9:00 a.m. in Neu Chapel. This is a religious service that honors the graduating class. All graduates and their families are invited to attend. The service provides time to reflect and give thanks to God in the context of high University ceremony.
Baccalaureate will include music, prayer, and readings. Music will be provided by the UE Music Conservatory and University Choir.
If you are a senior in need of information for Commencement, Baccalaureate, regalia pick-up, arrival information, and more, please visit Commencement Central.
Submitted by University Relations
Join the Fighting Aces-a new Student's Rights organization
Do you feel unheard or mistreated on campus? Are there issues on campus that you feel need more awareness and advocacy? Are you interested in being a part of a student's right organization to fight for the betterment of student life? If you answered yes to any of those questions, then the Fighting Aces might be what you're looking for. You may remember hearing about the protests put together by the Fighting Aces last year during the realignment plan. To continue advocating on the behalf of students, we're bringing the Fighting Aces onto campus as an organization. If you're interested in joining for next year, email HarMonee Baltzell at hb119@evansville.edu or request to join on UEngage!
Submitted by HarMonee Baltzell hb119@evansville.edu
Slips, Trips & Falls
As spring and summer showers arrive, slips, trips, and falls are a major cause of injury that occurs to both visitors, students and employees. They can occur anywhere, but are of particular concern to our campus community.
What can you do to make a positive impact?
1) Be aware of your immediate surroundings
2) Wear comfortable, properly fitting non-slip shoes. Avoid wearing flip flops when it is raining as they can be extremely slippery on wet surfaces.
3) Be aware of the type of surface you are walking on and its condition
4) Adjust to environmental and walking surface conditions
5) Pay attention to "Wet Floor" warning signs to warn of known hazards
6) Practice Good Housekeeping
7) Keep walkways and hallways free of debris, clutter and obstacles
8) Only carry items that allow you to see clearly where you are going
9) Use handrails when going up or down stairs and not skip steps
10) Eliminate or minimize distractions while walking, such as looking at your cell phone
Report unsafe conditions to Office of Public Safety at 812-488-2051.
Be Safe With Each Step!
Submitted by Kim Winsett kw83@evansville.edu
Spring 2022 SALUTE Veterans National Honor Society Honorees
The University of Evansville established a chapter of the SALUTE Veterans National Honor Society on January 12, 2022. SALUTE recognizes the academic achievements among undergraduate and graduate veterans, active-duty military, National Guard, and reservists.
The criteria for undergraduate induction include:
Honorably Discharged from military service
Minimum of 45 course credits hours earned at UE.
GPA based on a 4.00 scale and off cumulative GPA at UE.
Alpha 3.75 – 4.00
Bravo 3.50 – 3.74
Charlie 3.25– 3.49
Delta 3.00 – 3.24
The criteria for graduate induction include:
Honorably Discharged from military service
Minimum of 12 credit hours earned at UE
GPA based on a 4.0 scale and off cumulative GPA at UE.
Gold 3.50 – 4.00
The Spring 2022 SALUTE Veterans National Honor Society Undergraduate Honorees include:
Mr. Dakota Blankenship, Army Veteran, Nursing Major Graduation: Spring 2022
Mr. Robert "Neal" Quick, Air Force Veteran, Accounting Major Graduation: Fall 2022
Ms. Megan Yoder, Navy Veteran, Student Veterans Organization President, Accounting Major Graduation: Spring 2022
Direct questions concerning the SALUTE Veterans National Honor Society to Dr. Tracey Y. Folden, Academic Affairs tf91@evansville.edu or 812-488-2509.
Submitted by Tracey Folden tf91@evansville.edu
Summer Work Study
On-campus jobs available for summer. Continuing undergraduates can apply for positions online through WebAdvisor. Students can work multiple jobs up to a combined 37.5 hours per week during summer. Summer enrollment is not required.
Submitted by Sean Riley sr252@evansville.edu
The deadline to apply for the 2022-2023 Dr. Marvin E. Hartig Memorial Scholarship has been extended to May 6th
Family, friends and loved ones of the late Dr. Marvin E. Hartig are pleased to announce the application process for the Dr. Marvin E. Hartig Memorial Scholarship. This scholarship is dedicated to the loving memory of Dr. Hartig, Dean of Evansville College's Evening College in 1967, and administrator for the Center for Advanced Study, director of the Evansville chapter of the American Institute of Banking (AIB), and the international student advisor. In 1974, Dr. Hartig was appointed Dean of Academic Services. He retired in 1984 after serving his alma mater for thirty-five years and passed away in 2007.
This scholarship will be awarded annually to a deserving sophomore student. Preference will be given to a student working while being enrolled as a full-time student. International students are encouraged to apply.
Eligible students for the 2022-2023 Hartig Memorial Scholarship will be sophomores in the 2022-2023 academic year.
Apply for the 2022-2023 Hartig Memorial Scholarship
Deadline: Please return all materials to the Office of Student Financial Services by April 22, 2022. The decision will be announced by May 27, 2022.
Questions: Amber Chandler, Administrative Assistant to the Office of Student Financial Services, at ac547@evansville.edu or 812-488-2364
Submitted by Amber Chandler ac547@evansville.edu
UE Students Present at Posters on the Hill
Senior Mechanical Engineering students Jackson Smith, Alek Dunkelberger, and Edward Friesel took part in Posters on the Hill sponsored by the Council on Undergraduate Research. There were two parts to the event: advocating for congressional support for undergraduate research and the presentation of research results. Seventy students from thirty-two states and the District of Columbia presented during the two-day event on April 26 and 27.
The UE students met virtually with staff members from Representatives Jim Baird (4th District) and Larry Bucshon (8th District) to advocate for congressional support of undergraduate research prior to the presentation of their research.
On Wednesday, April 27, the students presented their research in a poster format to students, faculty from various universities, and congressional staff. Staff members from Representative Larry Bucshon, Senator Todd Young, and Senator Mike Braun listened to the students present their work and asked questions about sources of research funding, how to expose K-12 students to research earlier, and how their undergraduate research has impacted their future plans for graduate education among other things.
Submitted by Paula Heldt ph28@evansville.edu
Congratulations to the 2022-2023 Global Scholars
Congratulations to the 2022-2023 Global Scholars! The Global Scholars Program offers support for faculty engaged in scholarship or curriculum development that helps prepare our students and community for global leadership, citizenry, and success. The program is supported and administered by the Center for Innovation & Change and is made possible by the John H. Schroeder Global Scholar Endowed Fund. These extraordinary faculty will begin their work this summer. We congratulate them for:
---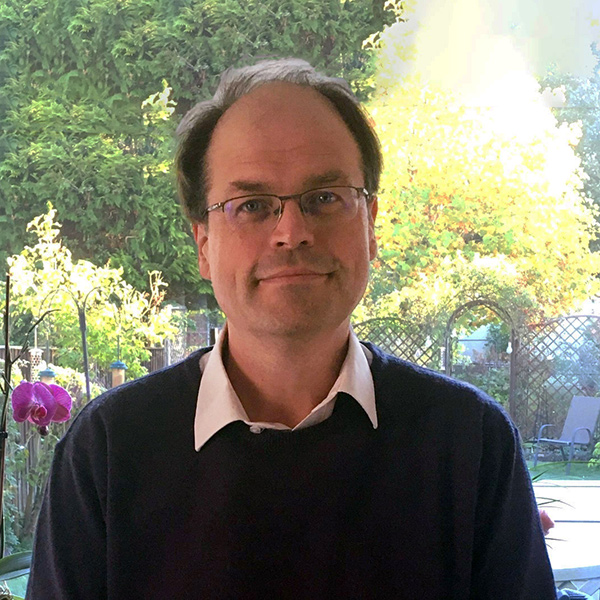 Dr. Ed Bujak: Certification in Facilitating Intercultural Learning and Intercultural Development Inventory
---
Dr. Vincent Campese: (Thai cities of Bangkok, Phuket and Pattaya) Ending the pandemic: Reducing persuasion towards misinformation through perspective and personalization in the communication of medical science.
---
Dr. Mari Plikuhn: Researching First Generation Students Studying Abroad
---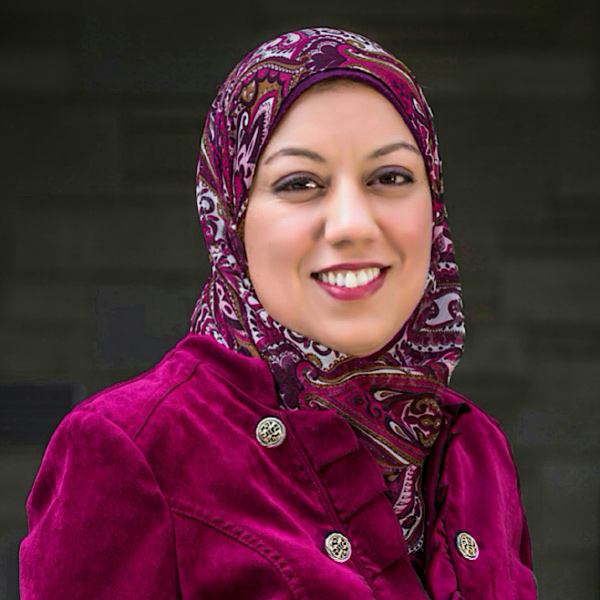 Dr. Rania Mousa: (Switzerland) Reimagining Financial Inclusion in the Post COVID-19 World: The Case of Grameen America.
---
Dr. Tamara Wandel: (Italy) Breaking Barriers Within the Deaf Community
Submitted by Erin L Lewis el131@evansville.edu
New Director of Counseling Services
It is with great pleasure that we would like to announce the appointment of Liz McCormick from Interim Director of Counseling Services to Director of Counseling Services. Liz stepped up from Counselor to Interim when our previous Director, Karen Stenstrom, left the University in March 2022. Liz has been with the University since January 2016 and has been a tremendous asset to Counseling Services and the University. Please join us in congratulating Liz on her promotion!
Submitted by Sarah O'Leary so83@evansville.edu
Congratulations Dianna Cundiff
The Center for Career Development is pleased to announce that Ms. Dianna Cundiff has been named Director, Center for Career Development to replace Gene Wells, whose retirement is effective May 31, 2022. Please join us in congratulating Dianna in her promotion. She joined the career center in 2008, was named associate director in 2012 and will be presenting at the annual Career Development Professionals of Indiana (CDPI) conference this May. Best wishes Dianna.
Submitted by Amanda Wood aw505@evansville.edu
Biology Awards
The Annual Biology Awards honoring the outstanding achievements of UE biology students during the 2021-2022 academic year were announced during the Biology Senior Picnic on April 28th.
The recipient of the Jerry T. Seng Freshmen Biology Award was Josie Pagano.
The David and Jennifer Pollock Sophomore Biology Award was granted to Brad Schulte.
Charlie Watts received the P. "Louie" Winternheimer Junior Biology Award.
The James A. Brenneman Student Service Award in Biology was given to Samantha Schmidt.
Sarah Kempf was honored with the Patricia L. Akrabawi Teaching Assistant Award in Biology.
The Charles and Patricia Robertson Senior Biology Award was presented to Kenzie Young.
During the picnic, the biology department also recognized the achievements of Dr. Noah Gordon by presenting him with The Ivory Tower Award.
Congratulations go out to all biology majors for their success over the past academic year.
Submitted by Dale Edwards de3@evansville.edu
English & Creative Writing Awards Announced
The Department of English and Creative Writing is pleased to announce the winners of its annual Virginia Lowell Grabill and George Klinger academic writing awards. These awards were made possible by generous legacies from Professor George Klinger and Professor Virginia Grabill and were presented at LitFest, the annual student literary conference.
The department also recognized its winners of the Larry Caldwell Senior Award, as well as the new and graduating members of Sigma Tau Delta, its honor society.
GRABILL AWARDS
NONFICTION
Third Place: "First Movie Without You," Sam Tarter
Second Place: "An Accomplice to Failure," Audrey Theriac
First Place: "Hag Stories," Rebecca Harwood
FICTION
Third Place: "Moving On," Hollie Hoffman
Second Place: "Vicissitude," Jane Tafolla
First Place: "Gay," Sam Tarter
POETRY
Third Place: "Fetal Possum," Rebecca Harwood
Second Place: "Human Error in Five Parts," Erin Casey
First Place: "Kitchen Witchery," Alexis Carpenter
ACADEMIC ESSAY
Third Place: "Mythic and Mystic Reality in The Left Hand of Darkness," Mitchell Matthews
Second Place: "How Jacob's Room Examines the Notion of Communication" Alexis Carpenter
First Place: "The Double-Crossing Demon: Mephastophilis's Manipulation in Marlowe's Doctor Faustus," Charlie Watts
KLINGER WRITING AWARD
Katherine Fox, "Exploring the Conception and Expression of Manhood in England Throughout the Middle Ages"
THE LARRY CALDWELL SENIOR AWARD, for departmental service and spirit was given to Maddie Johnson and Rebecca Harwood.
SIGMA TAU DELTA,
New inductees:
Olivia Brames
Alexis Carpenter
Trix Gebele
Gabrielle Hardoin
Hollie Hoffman
Michael Ikejiani
Emma Jones (Harlaxton)
Willow Kruggel
Elizabeth McCook
Jordan McKinney
Emily Schwartz
John Sutter
Audrey Theriac
Maddy Webb
Ashton Wilson
Graduating Seniors:
Olivia Brames
Katherine Fox
Rebecca Harwood
Hollie Hoffman
Emma Jones (Harlaxton)
Avery Pereboom
Lindsey Phillips
Jane Tafolla
Gabriela Mancuso
Submitted by Michelle Lehman ml281@evansville.edu
Dean's Teaching Awards
Congratulations to the faculty members who received a Dean's Teaching Award from their Academic Dean for 2021-2022. Their dedication to our students through their teaching and support is exceptional and deserving of this award. The faculty members being recognized are:
Erin Davis, associate professor of mathematics from the William L. Ridgway College of Arts and Sciences,
Patrick Thomas, associate professor of archeology from the William L. Ridgway College of Arts and Sciences,
Josh Fenton, clinical assistant professor of business law from the College of Business and Engineering,
Brian Swenty, professor of mechanical and civil engineering from the College of Business and Engineering,
Alison Jones, clinical assistant professor of education from the College of Education and Health Sciences,
Katie Thomas, clinical assistant professor of nursing from the College of Education and Health Sciences.
Submitted by Paula Heldt ph28@evansville.edu
Haran and Luebbehusen Receive Honors Program Outstanding Senior Award
The Honors Program congratulates Pranav Haran and Connor Luebbehusen on receiving the Outstanding Honors Program Senior Award for this academic year.
Pranav and Connor have been active in the Honors Program throughout their time at UE. This year, they served as co-presidents of the Honors Activity Board, leading the group in organizing and running events such as Nerd Wars, game nights, community service activities, and the honors freshman retreat.
Connor is graduating with a degree in Computer Engineering and minors in Mathematics and Computer Science. His honors project involved his work on the IEEE SoutheastCon 2022 Mardi Gras Robot. After graduation, he will be working as a software engineer at LifeOmic in Indianapolis, Indiana.
Pranav is graduating with a degree in Chemistry. His honors project was entitled, "Catalytic Dehydrogenative Coupling of Alcohols using POCOP and PNCNP Nickel and Ruthenium Catalysts". He will be attending the IU School of Medicine in Evansville this fall.
The Honors Program thanks Pranav and Connor for all their contributions to the program and wishes them all the best for the future. Congratulations!
Submitted by Jayme Williams jw504@evansville.edu
2022 Eta Lambda Sigma Induction Ceremony
The University of Evansville Eta Lambda Chapter of Sigma International Honor Society of Nursing inducted new members in a ceremony April 24, 2022. Inductees included Juniors, Delany Herrmann, Faith Macy, Emily McMonigle, and Alexa Wheeler. Seniors, inductees included Julia Meadows, Sophie Treski and Emma Vassy. Additionally, RN to BSN Tracy Pfau and Lacey Risley along with Nurse Leader, Jamey Williams, MSN, RN, CNS, Melissa Fitch DNP, CRNA and Meghan Butcha DNP, CRNA were inducted. Katherine Goslak received the Key Award. Special thanks to 2021 Inductees Alexa Hopf, Katherine Goslak and Katelyn Sanders assisting in the ceremony. Michelle Hamblin MSN, RN gave the keynote address. The mission of Sigma International is advancing world health and celebrating nursing excellence in scholarship, leadership, and service.
Submitted by Theresa Price tp86@evansville.edu
Contribute to AceNotes
To have content considered for inclusion in AceNotes, please submit a Marketing Request Form. Deadline for submission to AceNotes is 10:00 a.m. on the requested date of publication. Only articles concerning UE related/sponsored activities will be accepted. Articles submitted to AceNotes may be edited for length and clarity. Submitter contact information is at the end of each article.