| | |
| --- | --- |
| AceNotes Today | Thursday, April 28, 2022 |
Last Day to Order Official Transcripts for Current Students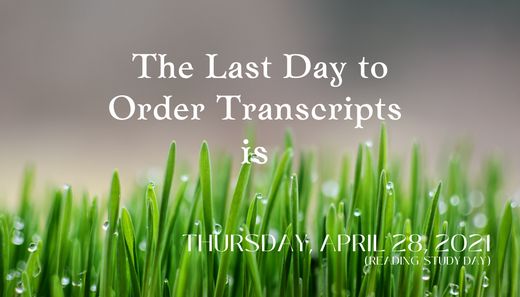 The last day to order official transcripts is April 28, 2022 for all current students.
You can do so by visiting www.evansville.edu/transcripts.
We encourage students to stop by the Academic Services office in Olmstead Rm 116 for assistance (if needed).
*If you need your Spring grades on your transcript, please select the "hold for grades" option when requesting official transcripts.
Submitted by Jade S Shelby js818@evansville.edu
Summer Hours and July 4 Holiday
Summer Hours
UE will reduce business hours during the summer from 8:00 a.m. to 4:30 p.m. Monday-Thursday, and 8:00 a.m. to 4:00 p.m. on Fridays. This schedule will be in place beginning Monday, May 9 through Friday, August 5. Regular hours will return Monday, August 8.
Friday Jeans Day
You can wear jeans on Fridays in the summer – as long as you wear purple on Fridays. Please dress appropriately and adjust the dress code as necessary on Fridays for visitors or other events.
July 4 Holiday
The University will observe Monday, July 4, as a holiday. In addition, the President's Council added Friday, July 1 as an additional day off to make a long weekend a little longer for faculty and staff. The University will be closed on Friday, July 1 and Monday, July 4. Please enjoy the extended holiday weekend!
Submitted by University Relations
Don Walters' Retirement Reception
Please join the Athletic Department staff this Thursday, April 28 between 2-3pm in Meeks Family Fieldhouse as we thank Coach Don Walters for 23 years of service to our University! Cake, cookies, and drinks will be served. Stop in and wish Coach Walters well in his retirement!
Submitted by Andrea Wallace as257@evansville.edu
Relaxation Station Set for Reading Study Day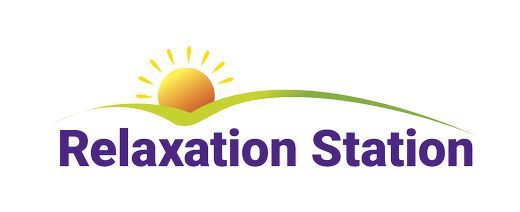 The Office of Counseling Services is excited to announce the return of Relaxation Station in its traditional format! Stop by Eykamp 253-55 this Thursday from 1-3 pm to join us in taking a break from the stress of finals and studying. Tables will be set up around the room filled with various activities, and we invite you to sit and stay a while if you feel comfortable doing so. We will have games, goodie bags, to-go coffee and tea, create-your-own canvas bags, quiet study/reflection spaces, and more! As a new addition this semester, we will have a Tai Chi instructor offering brief 20-minute sessions beginning at 2pm in the Memorial Plaza (located in the shaded area between Ridgway and Olmstead).
RELAXATION STATION IS BACK AND BETTER THAN EVER!! We hope to see you there!
Submitted by Liz McCormick em232@evansville.edu
Pancakes Are Coming Thursday Night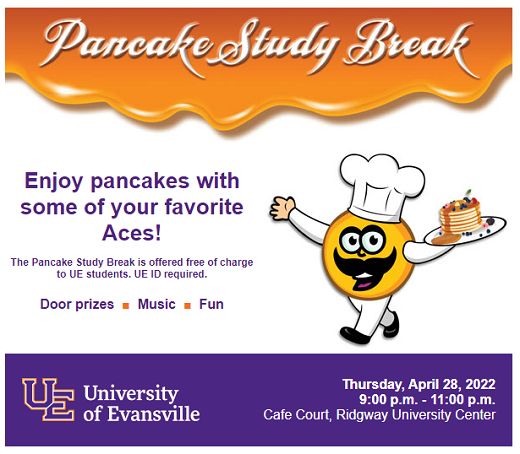 Pancakes are coming! The Pancake Study Break is happening this Thursday night. Take a break from studying for finals to join some of your favorite Aces at the Pancake Study Break! This event is free of charge for UE students and a UE ID is required. Pancakes and more will be available on Thursday, April 28 from 9:00 p.m. to 11:00 p.m. in Café Court. Door prizes will be given out, too!
Submitted by Chad Hart ch299@evansville.edu
Free Paper Shredding on Thursday, April 28
Free off-site paper shredding by Piranha Mobile Shredding will return to campus once again April 28 (Reading Study Day) from 10:00 a.m. - 1:00p.m. All UE students, faculty, staff, and alumni can take advantage of this free service by bringing paper to the Piranha truck in Koch Center for Engineering and Science parking lot. Paper will be shredded off-site. We will place bins along the parking lot to allow each person to empty their own material for a no contact approach.
So, if mounds of paper are taking over your office, home, or room, this is the time to gather those old files, receipts, cancelled checks, tax forms, etc. No need to take out the staples or paper clips. Avoid identity theft by having confidential information permanently destroyed.
Please - no telephone books, magazines, or newspapers. Also, please note that there is a 100-pound paper limit per visit (number of visits is not limited).
Submitted by Amber Elkins ae152@evansville.edu
Spring Art Sale from the Department of Art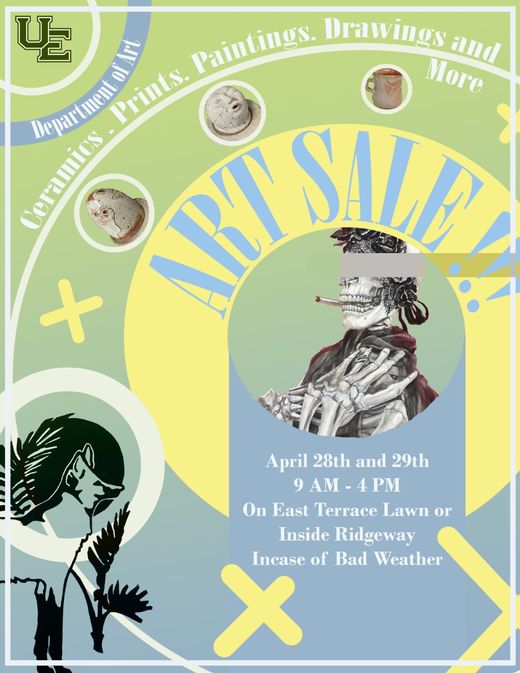 The Department of Art is having a Spring Art Sale. They will have Paintings, Drawings, Ceramics, Prints, and more. Come support the Department of Art and the Art Students. This event is rain or shine either inside Ridgeway Center or on the East Terrace Lawn. See flier for more details. Cash, check, or charge accepted.
Submitted by Todd Matteson tm8@evansville.edu
Sexual Assault Awareness Month Upcoming Events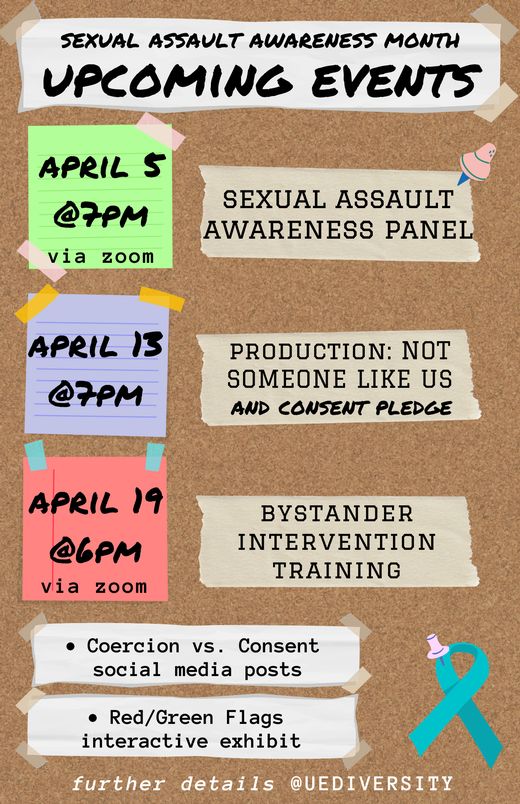 April is Sexual Assault Awareness Month, also known as SAAM. The Center for Diversity, Equity, and Inclusion & Office of Institutional Equity have brought forth activities to bring awareness, education, and support in this time.
April 5th at 7:00 PM Sexual Assault Awareness Panel via Zoom.
The Panel consists of Counseling Services, Public Safety, Institutional Equity, EPD, Albion Fellows Bacon Center, Deaconess, and the Prosecutor's Office.
Tuesday, April 13th at 7:00 PM in Eykamp: Not Someone Like Us: a collaboration between the CDEI and Evansville Civic Theatre. It is a play about sexual assault based on true stories. The Consent Pledge will take place before the play. The Center will also be hosting a talk back session after the play.
Monday, April 19th at 6:00 PM Bystander Intervention Training via Zoom.
Learn how to safely act when others may be in dangerous situations.
Submitted by Rachael Rose rr204@evansville.edu
Slips, Trips & Falls
As spring and summer showers arrive, slips, trips, and falls are a major cause of injury that occurs to both visitors, students and employees. They can occur anywhere, but are of particular concern to our campus community.
What can you do to make a positive impact?
1) Be aware of your immediate surroundings
2) Wear comfortable, properly fitting non-slip shoes. Avoid wearing flip flops when it is raining as they can be extremely slippery on wet surfaces.
3) Be aware of the type of surface you are walking on and its condition
4) Adjust to environmental and walking surface conditions
5) Pay attention to "Wet Floor" warning signs to warn of known hazards
6) Practice Good Housekeeping
7) Keep walkways and hallways free of debris, clutter and obstacles
8) Only carry items that allow you to see clearly where you are going
9) Use handrails when going up or down stairs and not skip steps
10) Eliminate or minimize distractions while walking, such as looking at your cell phone
Report unsafe conditions to Office of Public Safety at 812-488-2051.
Be Safe With Each Step!
Submitted by Kim Winsett kw83@evansville.edu
Spring 2022 SALUTE Veterans National Honor Society Honorees
The University of Evansville established a chapter of the SALUTE Veterans National Honor Society on January 12, 2022. SALUTE recognizes the academic achievements among undergraduate and graduate veterans, active-duty military, National Guard, and reservists.
The criteria for undergraduate induction include:
Honorably Discharged from military service
Minimum of 45 course credits hours earned at UE.
GPA based on a 4.00 scale and off cumulative GPA at UE.
Alpha 3.75 – 4.00
Bravo 3.50 – 3.74
Charlie 3.25– 3.49
Delta 3.00 – 3.24
The criteria for graduate induction include:
Honorably Discharged from military service
Minimum of 12 credit hours earned at UE
GPA based on a 4.0 scale and off cumulative GPA at UE.
Gold 3.50 – 4.00
The Spring 2022 SALUTE Veterans National Honor Society Undergraduate Honorees include:
Mr. Dakota Blankenship, Army Veteran, Nursing Major Graduation: Spring 2022
Mr. Robert "Neal" Quick, Air Force Veteran, Accounting Major Graduation: Fall 2022
Ms. Megan Yoder, Navy Veteran, Student Veterans Organization President, Accounting Major Graduation: Spring 2022
Direct questions concerning the SALUTE Veterans National Honor Society to Dr. Tracey Y. Folden, Academic Affairs tf91@evansville.edu or 812-488-2509.
Submitted by Tracey Folden tf91@evansville.edu
PSYC 229, 320, 405, and 420 Offered Asynchronously This Summer
During Summer Session 1 PYSC 229 (Social Psychology), PSYC 405 (Psychology of Gender), and PSYC 420 (Children, Psychology, and Law) will be offered asynchronously.
During Summer Session 2 PSYC 320 (Psychology and Law) and PSYC 405 (Gender, Psychology, and Law) will be offered asynchronously.
If you have any questions, please contact Professor McCracken at em157@evansville.edu.
Submitted by Evan McCracken em157@evansville.edu
UE Launches "Forward >>," a $125 Million Comprehensive Campaign
On Saturday, April 23, the University of Evansville launched Forward >>, the comprehensive campaign dedicated to raising $125 million and investing in three major priorities for the campus. UE kicked off the multi-year project with a gala on campus, during which it was announced that more than $76 million has already been gifted toward the campaign.
"At UE, we have fostered a culture among our students to create positive change – not in 10 years, not after graduation, but now," said Christopher M. Pietruszkiewicz, president of the University. "This campaign takes that culture to a new level. With this support, we can create a great impact across every facet of our campus."
Young adults must be equipped with the knowledge and skills to meet the demands of a rapidly evolving workforce. UE has adopted a forward-thinking approach to accommodate future generations of Aces, and the campaign will expand learning opportunities and experiences prior to graduation. The three pillars of Forward >> are listed here. More detailed information can be found at forward.evansville.edu as well as the press release that will be made public.
Powering a Transformational, Accessible Education: Support for endowed scholarships; the Center for Diversity, Equity, and Inclusion; the new Wellness and Recreation Center, and Carson Center revitalization.
Bringing Academics to Life: Support for the Center for Innovation & Change, updates and improvements to Wallace B. Graves Hall, Engineering Project Building, and the Harlaxton study abroad experience.
Fueling Faculty Who Discover, Teach, and Mentor: Support for endowed chairs and professorships, academic department funds, and student/faculty research.
Gifts can be made toward Forward >> at any time by visiting forward.evansville.edu. Updates on the amount gifted toward the comprehensive campaign will also be provided on the same webpage. All gifts will create a lasting impact on the University and support Aces for many years to come.
Submitted by University Relations
Summer Work Study
On-campus jobs available for summer. Continuing undergraduates can apply for positions online through WebAdvisor. Students can work multiple jobs up to a combined 37.5 hours per week during summer. Summer enrollment is not required.
Submitted by Sean Riley sr252@evansville.edu
Requests for Official Excused Absences During Finals
Please note that the Dean of Students office will not grant official excused absences during finals except for extreme circumstances (i.e.: death of an immediate family member, emergency surgery, etc.). Students who feel they are unable to take a scheduled final exam should work directly with their professors to discuss other possible options.
Submitted by Jenni Sauls js944@evansville.edu
Retirement Reception for Dr. David Unger, Professor of Mechanical & Civil Engineering

The School of Engineering and Computer Science would like to invite you to a retirement reception for Dr. David Unger, Professor of Mechanical & Civil Engineering, on Thursday, April 28 from 3:00-4:00 p.m. The reception will be held in the Koch Center second floor lobby (near the concrete canoe, in front of KC 271). Dr. Unger is retiring at the end of this semester after more than 20 years of service to the University. Please come and celebrate with us, showing our appreciation for all he has contributed to the University. and the Engineering Community.
Dr. David Unger has taught mechanical and civil engineering at the University of Evansville since 2001. He has been the faculty advisor for student participation in the National Aeronautics and Space Administration student launch initiatives and accompanied his students to Huntsville, Alabama, in 2010 and 2012, as they competed in NASA high power rocket competitions. Dr. Unger won the University of Evansville's Berger Award for scholarship in 2005, the Dean's Teaching Award in 2006, and a Global Scholar Award in 2007.
Dr. Unger completed a BS at St. Louis University and a master's degree from the University of Illinois in Urbana, both in aerospace engineering. He then earned his PhD from the University of Illinois in Theoretical and Applied Mechanics. His text, Analytic Fracture Mechanics, was published first by Academic Press and is offered now by Dover Press. He has published numerous technical articles and has a particular research interest in how and why materials break. In three years of his free time, David built a wood model of Charles Darwin's ship, the H.M.S. Beagle from plans he received from the National Maritime Museum near London. For additional information, see http://mece.evansville.edu/faculty/unger.asp
Submitted by Tonya Albright ta58@evansville.edu
The deadline to apply for the 2022-2023 Dr. Marvin E. Hartig Memorial Scholarship has been extended to May 6th
Family, friends and loved ones of the late Dr. Marvin E. Hartig are pleased to announce the application process for the Dr. Marvin E. Hartig Memorial Scholarship. This scholarship is dedicated to the loving memory of Dr. Hartig, Dean of Evansville College's Evening College in 1967, and administrator for the Center for Advanced Study, director of the Evansville chapter of the American Institute of Banking (AIB), and the international student advisor. In 1974, Dr. Hartig was appointed Dean of Academic Services. He retired in 1984 after serving his alma mater for thirty-five years and passed away in 2007.
This scholarship will be awarded annually to a deserving sophomore student. Preference will be given to a student working while being enrolled as a full-time student. International students are encouraged to apply.
Eligible students for the 2022-2023 Hartig Memorial Scholarship will be sophomores in the 2022-2023 academic year.
Apply for the 2022-2023 Hartig Memorial Scholarship
Deadline: Please return all materials to the Office of Student Financial Services by April 22, 2022. The decision will be announced by May 27, 2022.
Questions: Amber Chandler, Administrative Assistant to the Office of Student Financial Services, at ac547@evansville.edu or 812-488-2364
Submitted by Amber Chandler ac547@evansville.edu
Psychology Student Casey Winters Presents at Midwestern Psychological Association
Casey Winters presented his poster entitled, "Children of Sex Offenders are Perceived Differently Based on Gender" - along with co-author, Professor Evan McCracken. Supporting hypotheses, participants were more likely to discriminate against offenders' adolescent sons than daughters and were more likely to believe sons, but not daughters, are abnormal and undeserving of sympathy.
Submitted by Evan McCracken em157@evansville.edu
Faculty Retirement Tree Planting Ceremony
The following were honored at the Faculty Retirement Tree Planting Ceremony that took place on Sunday, April 24th:
• Sharon Gieselmann- Associate Professor of Education/Chair
• Donald Rodd- Professor of Exercise Science and Physical Therapy
• David Unger- Professor of Mechanical and Civil Engineering
A video of the event was made and will be shared at a later date. Please join us to wish them well in their retirement.
---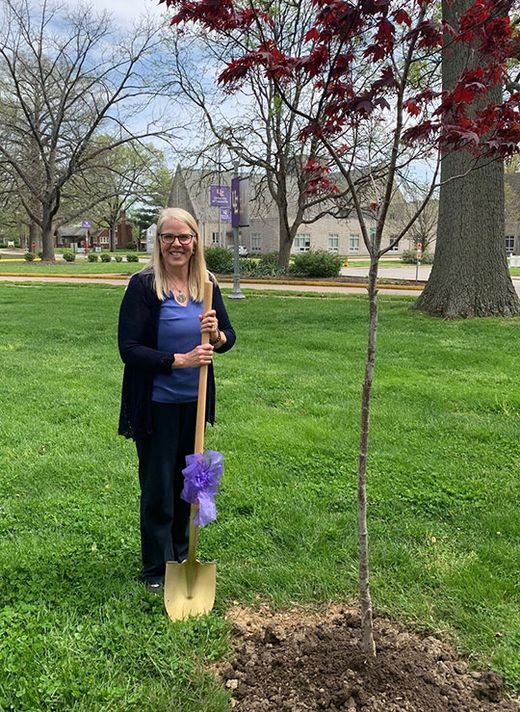 Dr. Sharon Gieselmann
Associate Professor of Education/Department Chair
Dr. Sharon Gieselmann is an associate professor in the School of Education. Prior to coming to the University of Evansville, she served as an elementary school principal, elementary school teacher, and staff developer. She also provided professional development to schools in the south and midwest as a literacy coach and area manager for The McGraw-Hill Companies. Dr. Gieselmann earned a bachelor's degree in Political Science from the University of Southern Indiana, a master's degree in education with an emphasis in Elementary Education from the University of Illinois at Chicago, and a Ph.D. in Educational Leadership from the University of Louisville. She also has a teaching endorsement in Gifted Education and school administrative credentials from Western Kentucky University. She was the recipient of the Dean's Award for Excellence in Teaching and is listed on the School of Education's Honor Wall for exemplary contributions to the field of education.
Dr. Gieselmann's research interests include social justice issues in public schools. Her work has been shared at conferences in Moscow, Russia, Paris, France, and Brighton, United Kingdom. Dr. Gieselmann's most recent work is included in two books for aspiring administrators in university preparation programs, Quandaries of the Small-District Superintendency and Snapshots of School Leadership in the 21st Century; Perils and Promises of Leading for Social Justice, School Improvement, and Democratic Community.
Since becoming the department chair, the School of Education team has increased enrollment in the Transition to Teaching program, added the Accelerated Elementary Education second degree program, and an Early Start Education Certificate program for high school students. The department has completed successful Pep and Vim campaigns annually to provide new furniture for education classrooms, updated the Tapley Education Center, and purchased Promethean Boards to provide students with improved resources. The Department has secured over $1 million dollars in grants focusing on STEM activities, Project Lead the Way initiatives, Google Workspace PD for almost 800 educators, and tutoring to help K-12 students with academic challenges associated with Covid.
---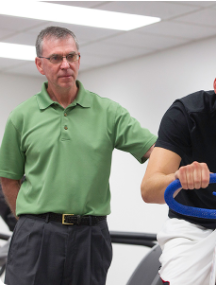 Dr. Donald Rodd
Professor of Exercise Science and Physical Therapy
Dr. Rodd graduated from Marquette University with a degree in Medical Technology (now called Clinical Laboratory Science) and worked in hospital settings for many years. He was a director of a private laboratory in Troy, NY. He received a master's degree from Marquette University in Physiology with a concentration in Neurophysiology. His PhD is from Penn State University in Physiology with a concentration in Exercise and Nutrition. Upon graduation from Penn State, he was a postdoctoral scholar at the University of Texas Southwestern Medical Center in Biochemistry and at the University of Kentucky Chandler Medical Center in Biochemistry. His research started in the neural control of metabolism and has evolved to include different areas of Exercise Physiology, and he has mentored several students in undergraduate research.
Dr. Rodd has been in six different departments since he began at the University (Biology, PE, Human Kinetics, Exercise Science, Public Health, and Health Sciences). During his early years in the current department, he developed the core of the Exercise Science major as it exists now. He was very active and involved in many different areas of the university including Undergraduate Research, Faculty Governance (being a member of almost every elected faculty senate committee at some point in his career), and twelve years on Faculty Senate and twice Faculty Senate Chair. His retirement will allow him to spend more time with his beautiful wife, Barbara, and his needy canine companion, Mickey. His son, Alex, graduated from UE with a degree in Athletic Training and a Doctor of Physical Therapy, and his daughter, Olivia, is scheduled to graduate from UE with a degree in Education.
---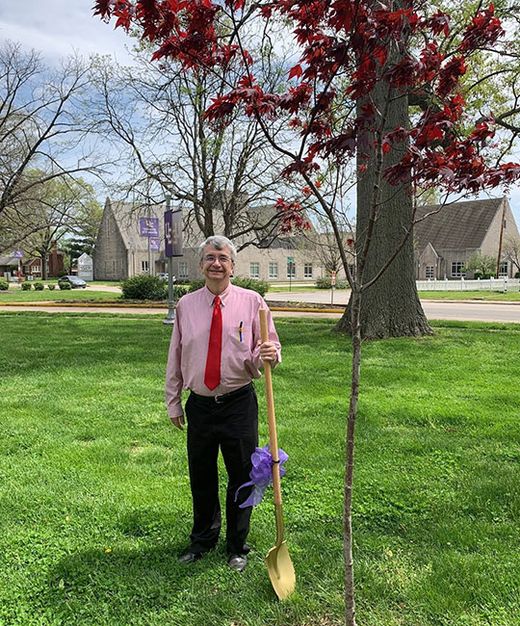 Dr. David Unger
Professor of Mechanical and Civil Engineering
Dr. Unger graduated from St. Louis University with a B.S. in Aerospace Engineering, and he also earned an M.S. in Aeronautical and Astronautical Engineering and his Ph.D. in Theoretical and Applied Mechanics from the University of Illinois at Urbana-Champaign.
Dr. Unger is the author of the textbook, Analytical Fracture Mechanics, which was originally published in hard cover by Academic Press (1995), and later reprinted in paperback form by Dover Publications in 2001 and again in 2011. He was awarded the Sadelle and Sydney Berger Award for scholarly activity by the University of Evansville in 2005, the Dean's Teaching Award in the School of Engineering and Computer Science in 2006 and designated a UE Global Scholar in 2007. He was a professionally licensed engineer for twenty years and has served on the UE faculty for twenty-one years.
Dr. Unger's specialty areas are Nonlinear and Environmentally Assisted Fracture Mechanics, Solid Mechanics, and Materials. He has been published over fifty times.
---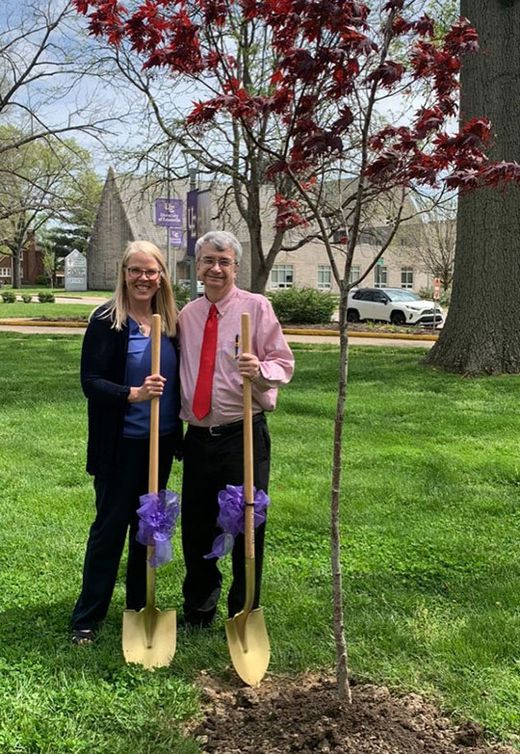 Submitted by Tobi Audas oa51@evansville.edu
Spring 2023 Harlaxton applications
There are still spaces available for Harlaxton Spring 2023, but we are filling fast! If you have an interest in going to Harlaxton next spring, be sure to talk with your advisor and get your application in by the end of this semester if possible! You can find the course information and application on the Harlaxton website here: https://harlaxton.evansville.edu/accepted/semester.cfm. Feel free to reach out to the Harlaxton team with questions at harlaxton@evansville.edu!
Submitted by Kaylynn McCalister kc205@evansville.edu
Four home runs push Sycamores to win over softball
Solo home runs by Marah Wood and Jenna Nink gave the University of Evansville softball team a 2-0 lead after the second inning, but four homers by Indiana State saw them finish with a 12-4 win on Wednesday evening at Cooper Stadium.
Leading the way for the Purple Aces (23-21, 8-13 MVC) was Marah Wood, who was 2-for-3 with three RBI and her 8th home run of 2022.
Wood opened the scoring with a solo home run to deep left field in the bottom of the first. It was her 8th of the season. In the next frame, it was Jenna Nink's turn. Her first homer in an Aces uniform put her team up 2-0 after two innings.
A wild sequence of events led to four Sycamore runs in the third. Evansville committed two errors while ISU added four hits in the inning. Home runs by Amanda Guercio and Annie Tokarek made it an 8-2 game in the middle of the fourth. The long balls continued to fly for ISU with Kennedy Shade and Guercio each hitting 2-run shots to push the advantage to 12-2. In the bottom of the 5th, Wood hit a 2-run double to wrap up the scoring with ISU taking the 12-4 win.
Sydney Weatherford suffered the loss for UE, giving up eight runs, seven earned, in four innings.
UE looks to get back on the winning track with its final home weekend against Southern Illinois. The Aces and Salukis open the 3-game series on Saturday at 12 p.m. with a doubleheader. It will also mark Senior Day. Full details will be released prior to the weekend.
Submitted by Athletics
Mallory Russell earns a spot on MVC Scholar-Athlete Team
University of Evansville sophomore Mallory Russell was named to the Missouri Valley Conference Scholar-Athlete First Team on Wednesday.
Russell, who is a nursing major at UE, has a 3.83 GPA. In her second collegiate season, Russell led the team with a 78.46 stroke average. She finished the season in impressive fashion, tying for fourth at the MVC Championship on her way to All-Tournament accolades.
After tying for 18th in the season-opening Roseann Schwartz Invite, she tied for 6th at the Briar Ridge Invitational. Russell's low round of 73 came in the opening round of the Butler Fall Invitational and the first round of the MVC Championship. She put together her top outing of the season at the conference championship while ranking in the top five for the majority of the tournament.
FIRST TEAM
Hannah Bermel, UNI
Abby Cavaiani, Missouri State
Mara Flaherty, Bradley
Kristen Giles, Drake
Lauren Green, Indiana State
Mallory Russell, Evansville
Ali Schrock, Illinois State – (Scholar-Athlete of the Year)
Abby Thielbar, Loyola
Megan Welch, Bradley
Avalon Woodward, Illinois State

HONORABLE MENTION
Payton Hodson, Valparaiso
Haeri Lee, Drake
Lorenza Martinez, Loyola
Kayla Pfitzner, Missouri State
Submitted by Athletics
Contribute to AceNotes
To have content considered for inclusion in AceNotes, please submit a Marketing Request Form. Deadline for submission to AceNotes is 10:00 a.m. on the requested date of publication. Only articles concerning UE related/sponsored activities will be accepted. Articles submitted to AceNotes may be edited for length and clarity. Submitter contact information is at the end of each article.