| | |
| --- | --- |
| AceNotes Today | Wednesday, February 23, 2022 |
HEERF Grant Distribution Authorization for Spring 2022 Open for All Students
HEERF III Grant funding is available for spring 2022.
New students are required to authorize distribution of HEERF grant funds.
Previous recipients who wish to alter prior authorization must resubmit distribution authorization.
All educationally related expenses are eligible for HEERF III funding and may be applied to current and/or future student account balances. Please be aware that funding is limited. Grant recipients requesting a refund must have bank information on file as refunds will be issued electronically via direct deposit.
Submit/Review: HEERF Grant Authorization
For those who didn't meet the previous deadline, the next round of spring 2022 HEERF grants will be processed in mid-March, and the deadline to submit or change authorization for the next round of disbursements is February 25, 2022.
Get your Booster!
You won't need to quarantine if:
You have no symptoms AND
You have been fully vaccinated with:
• the Pfizer or Moderna less than 5 months ago
• or the J&J/Janssen less than 2 months ago
– or –
• You have received your booster.
Learn more and find access to booster locations at www.evansville.edu/YourShot
CDEI Presents: Diverse Excellence Series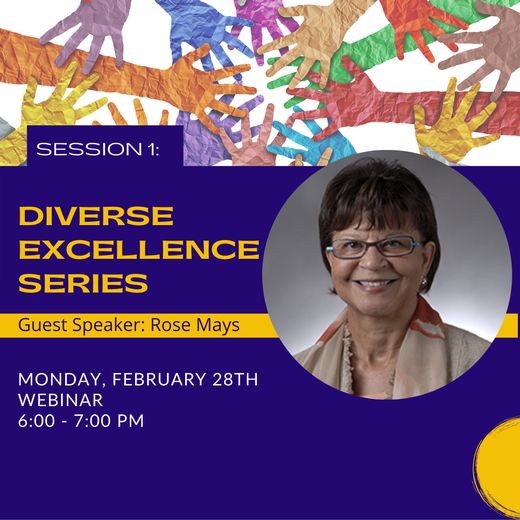 The Center for Diversity, Equity, and Inclusion is proud to announce its first segment of the Diverse Excellence Series! Guest speaker, Rose Mays is professor emeritus at the IU School of Nursing at IUPUI and former associate dean for community and international affairs. Join us as we learn about Mays' cultural background and life trajectory.
Please use the link below or head over to UEngage to successfully pre-register for this event!
We hope to virtually see you on February 28th from 6:00-7:00 pm!
Register in advance for this meeting:
https://evansville-edu.zoom.us/meeting/register/tJcvce2urTwrGdwWUzZ3ZJMX8c6pNE5RHfxz
After registering, you will receive a confirmation email containing information about joining the meeting.
Wear the Culture Day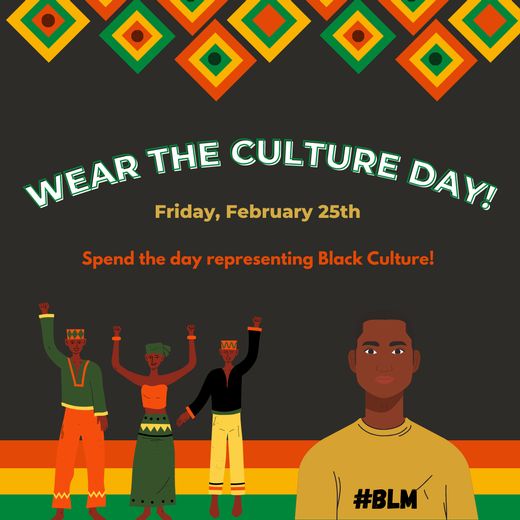 Happy Black History Month!
Join the Center for Diversity Equity and Inclusion for 'Wear the Culture Day' on Friday, February 25th! Regardless of what your background culture is, we want to see you representing Black culture (appropriately)! So, dig out those #BLM and social justice t-shirts and lets show out for the culture! If you are Black and want to wear something specific to your ethnic/national background, please do it! We want to see it all!
We can't wait to see what gets represented! Make sure to share on social media and tag us!
If you have any questions regarding what is considered appropriate, please reach out to the CDEI at Center4DEI@evansville.edu
UE Theatre Presents THE CAUCASIAN CHALK CIRCLE
The University of Evansville Theatre continues their spring 2022 season with Bertolt Brecht's THE CAUCASIAN CHALK CIRCLE, English version by Eric Bentley. Teeming with political overtones and a sharp look at human nature, this play, written at the end of WWII, retells the story of an innocent child claimed and fought over by two mothers, resulting in one of the most riveting trials ever staged. This production opens on Thursday, Feb. 24, at 7:30 p.m. in the May Studio Theatre. Additional performances are 7:30 p.m. on Feb. 25 and 26, and at 2:00 p.m. on Feb. 26 and 27.
THE CAUCASIAN CHALK CIRCLE is directed by Obi Roberts, a senior theatre performance major from Arvada, Colo. Angus Creech, a senior theatre studies major from Brooklyn, N.Y., serves as the scenic designer; Sara Mathew, a junior design & technology major from Union, Ky., is the costume designer; Stephen Boulmetis, associate professor of lighting design, serves as the lighting designer; guest artist Araceli Ramirez serves as the sound designer; Rebecca Conaway, a junior theatre studies major from Wellsburg, W.Va., is the dramaturg; Madison Wilson, a junior stage management major from Fort Worth, Texas, is the stage manager, and Blake Cooper, assistant technical director and scene shop manager, serves as the technical director.
The cast features Jake Conrad, a junior performance major from Olympia, Wash., as the singer; Kayleigh Doyle, a senior performance major from McKinney, Texas, as Grusha; Aivelyn Karsten, a junior performance major from Clackamas, Ore., as Simon; Josh Gelman, a senior performance major from Denver, Colo., as Azdak; Ben Bravard, a junior performance major from Batavia, Ohio, as Governor and others; Liv Campbell, a senior performance major from Kingwood, Texas, as Delegate and others; Jack Cory, a junior performance major from Southlake, Texas, as Fat Prince and others; and Bryce Galvan, a junior performance major from West Carrollton, Ohio, as Adjutant and others; Lillie Kolich, a senior performance major from Albuquerque, N.M., as Governor's wife and others; Kirkland Long, a senior performance major from Canal Winchester, Ohio, as Corporal and others; Jeff Parkinson, a junior performance major from Mercer Island, Wash., as Lavrenti and others; Lindsay Perr, a first-year performance major from Medford, N.J., as Sister-in-law and others; and Brynna Waters, a first-year performance major from Brownsburg, Ind., as Shauwa and others.
In following industry standards, as established by the Broadway League, all audience members must show proof of COVID–19 vaccination or a negative test result taken within 48-hours of the date on their ticket. Upon arrival at the theatre, proof of vaccination/negative test result and an ID will be checked before each performance. In compliance with the UE Coronavirus Task Force guidelines, all audience members must remain masked when indoors on campus. Additionally, both Shanklin Theatre and the May Studio Theatre will be seated at no more than 50% capacity. It is our hope that these restrictions will allow our student actors to safely perform unmasked in both spaces.
Ticket prices are $12. UE students may obtain one free student rush ticket beginning at 12 p.m. on the day of the performance they wish to attend. Seating is limited and tickets are available by calling 812.488.2031.
David Gamble Reception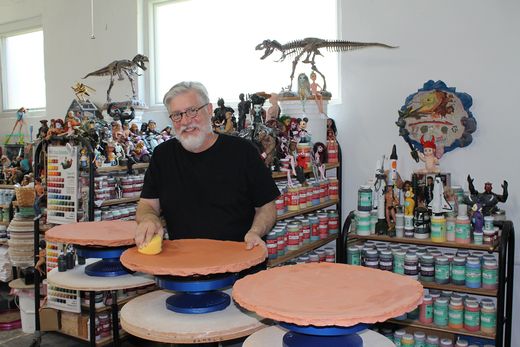 The Department of Art is pleased to announce that the reception for David Gamble has been rescheduled for Friday, February 25 6:30 pm-8:30 pm in the Melvin Peterson Gallery. Please join us for light refreshments and the opportunity to meet the artist behind the exhibit "David Unsupervised".
Spring Break with the Venturing Crew for $25
What are you doing for Spring Break? Are you interested in having an amazing adventure for only $25?
Join the UE Venturing Crew from March 5th thru the 8th as we backpack Red River Gorge, (an area of absolutely incredible beauty in Daniel Boone National Forest), stay at a luxurious cabin and on the last day, we will be doing a climbing experience like no other, Via Farrata.
We will leave campus early Saturday Morning.
Arriving at Red River Gorge around lunch time where we will eat at the trail head before beginning our trek.
We will spend Saturday night under the stars (in tents) and then wake up Sunday to see one of the most amazing views in the Gorge.
Sunday night we will be under the stars again and will work our way back to the vehicles Monday to have dinner at Miguel's Pizza.
We will spend Monday night at a luxurious cabin reserved just for us.
Tuesday morning we will fill our tummies with a home cooked meal at the cabin before heading to do a Via Farrata style climbing adventure.
We will be returning back to campus Tuesday evening.
The price for this trip is only $25.
Don't have the gear? The Crew has you covered from backpacks, sleeping bags to tents and cooking utensils.
Can't afford $25, borrow it from a friend, check the couch cushions, anything, you need to go on this trip.
The $25 includes all fees, and food (except for 1 dinner at Miguel's Pizza on your own).
Sign-ups start Thursday (2/17/2022) and will run through Wednesday in Ridgeway from 11am-1pm and 4-6pm.
You must sign up at the tables in Ridgway or email venturing@evansville.edu to schedule a time and place to sign up.
Again, this trip is only $25.
Intro to Python, and Intro to SQL Workshops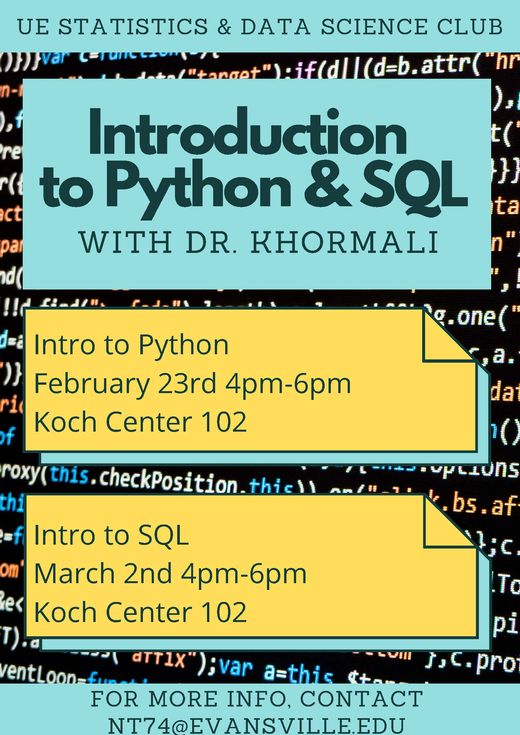 The UE Statistics and Data Science Club have arranged the following workshops:
Intro to Python
Presented by Dr. Omid Khormali
KC 102
February 23
4:00 p.m. to 6:00 p.m.
Intro to SQL
Presented by Dr. Omid Khormali
KC 102
March 2
4:00 p.m. to 6:00 p.m.
For more information, please contact nt74@evansville.edu.
Krannert Gallery Exhibit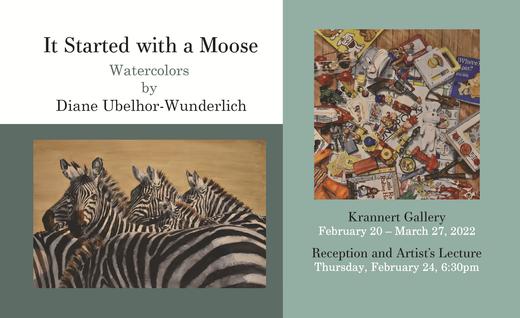 The Department of Art invites you to the Krannert Gallery for the exhibit It Started with a Moose: Watercolors by Diane Ubelhor-Wunderlich. The artist exhibition will be open February 20 - March 27, 2022.
Black History Month Local Leaders Panel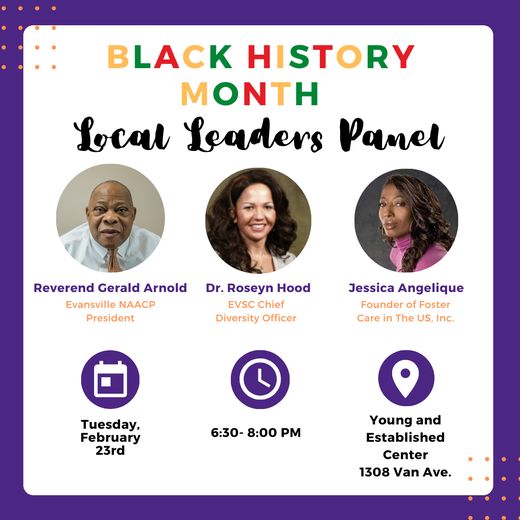 As part of Black History Month, we invite you to join the Center for Diversity, Equity, and Inclusion for a Local Leaders Panel! This event will be held on Tuesday, February 23rd from 6:30-8:00 pm at the Young and Established Center (1308 Van Avenue) here in Evansville.
The panelists, Reverend Gerald Arnold, Dr. Roseyn Hood, and Jessica Angelique will share their experiences, knowledge, and answer any questions that you may have.
We hope to see you there!
Engineers Week Speaker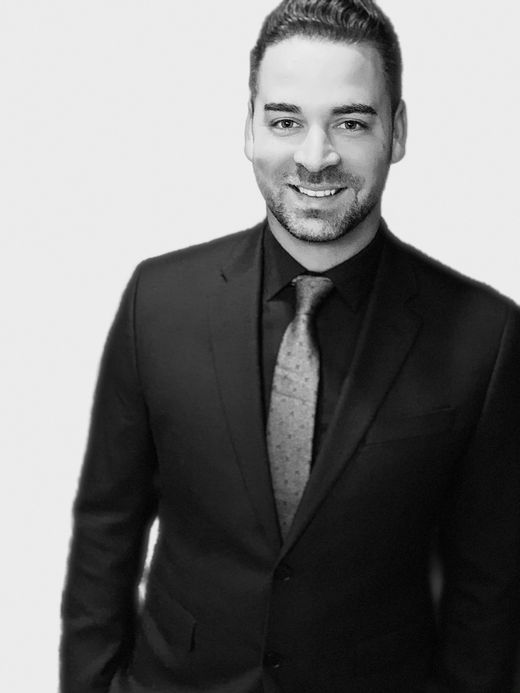 Custom Engineered Equipment - Where Business and Technical Applications of Engineering Converge
February 23, 2022
12 - 1 pm CST via Zoom
https://www.evansville.edu/engineering/engineers-week.cfm
Please join the School of Engineering and Computer Science as we explore the synergies between a technical engineering education and the broad world of project management and business development. Join UE Alumnus Jesse Schneider (Mechanical Engineering '06) as he delves into his pathway through career development and continuous education. This presentation will discuss opportunities and challenges facing both current students and alumni. Q&A to follow.
Jesse is currently serving as the Director of Engineering for Kelley Engineered Equipment, LLC after working as a Project Engineer & Engineering Manager at Frontier-Kemper Constructors for 10 years. Since moving to KEE in May 2016 to further his career in mechanical design specializing in custom tunneling equipment, Jesse has led multiple projects through to completion. He earned a B.S in Mechanical Engineering from the University of Evansville in 2006, his MBA from the University of Southern Indiana in 2020, and is a registered Professional Engineer in the states of Indiana, Nevada, New York, and Washington. In his spare time, Jesse enjoys spending time with his wife and two kids by either mountain biking or snow skiing.
Zoom info found at web address listed above.
SafeZone Training- Employee Session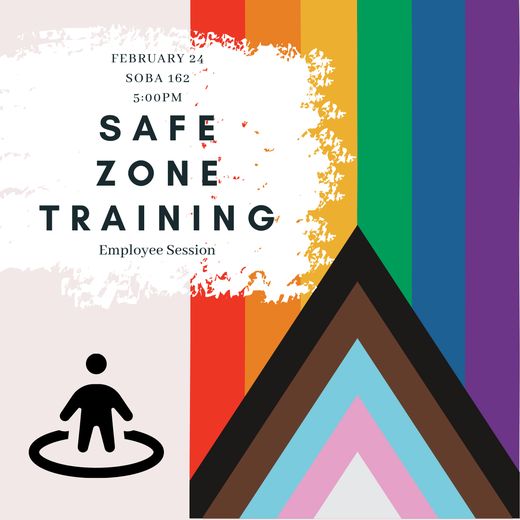 Join the Center for Diversity Equity and Inclusion and facilitator, Dr. Curran, in Safe Zone Training on February 24th beginning at 5pm! Safe Zone Training is a training that will provide participants with the knowledge and skills to ensure their 'zone' is a safe place for members of the LGBTQ+ community. Your 'zone' is anything from your classroom and your office to any space you are in!
Join us in ensuring every zone is a Safe Zone!
Black History Month Challenge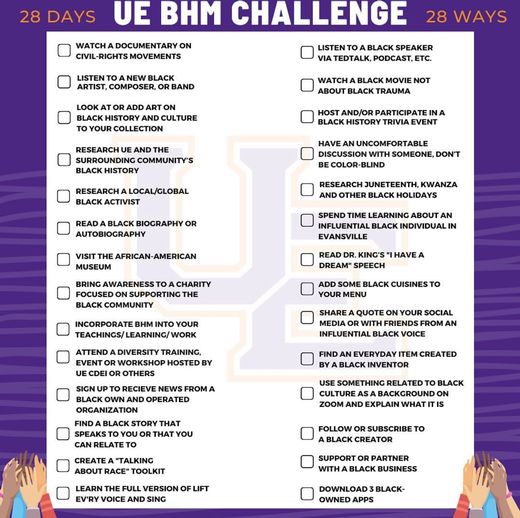 During Black History Month join the UE BHM Challenge sponsored by the Center for Diversity, Equity, and Inclusion! In this challenge you will find 28 ways for 28 days of Black History Month to actively learn, engage, support, and uplift Black culture from Evansville and around the world. Items listed in the challenge can be done personally or in a social group! Do some personal research on Juneteenth or grab a friend and some popcorn and watch Just Mercy. Either way you do it, #BHMChallenge yourself! Happy Black History Month!
1. Watch a documentary on civil-rights movements
2. Listen to a new Black artist, composer, or band
3. Look at or add art on Black history and culture to your collection
4. Research UE and the surrounding community's Black history
5. Research a local/global Black activist
6. Read a Black biography or autobiography
7. Visit the African-American museum
8. Bring awareness to a charity focused on supporting the Black community
9. Incorporate BHM into your Teachings/ Learning/ Work
10. Attend a diversity training, event or workshop hosted by UE CDEI or others
11. Sign up to receive news from a Black own and operated organization
12. Find a Black story that speaks to you or that you can relate to
13. Create a "Talking about Race" Toolkit
14. Learn the full version of Lift Ev'ry Voice and Sing
15. Listen to a Black speaker via TedTalk, PodCast, etc.
16. Watch a Black movie not about Black trauma
17. Host and/or participate in a Black history trivia event
18. Have an uncomfortable discussion with someone, don't be color-blind
19. Research Juneteenth, Kwanza and other Black holidays
20. Spend time learning about an influential Black individual in Evansville
21. Read Dr. King's "I Have a Dream" speech
22. Add some Black cuisines to your menu
23. Share a quote on your social media or with friends from an influential Black Voice
24. Find an everyday item created by a Black inventor
25. Use something related to Black culture as a background on zoom and explain what it is
26. Follow or Subscribe to a Black creator
27. Support or partner with a Black business
28. Download 3 Black-owned apps
Please participate in this survey for PSYC 246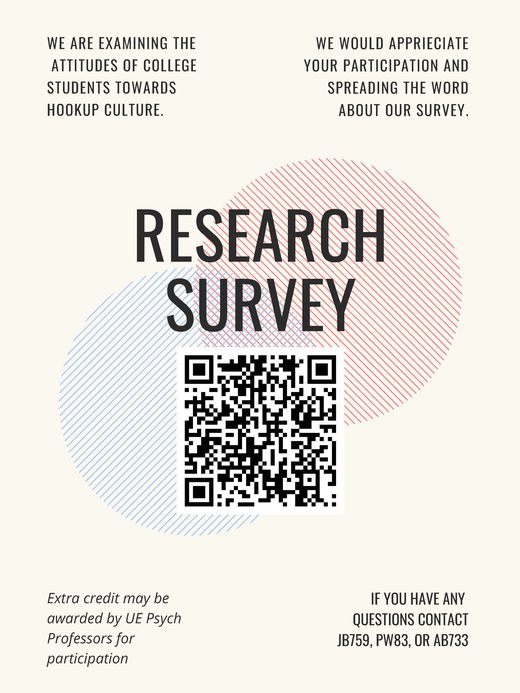 Hello! We are Jared Bailey, Ashley Barnett, and Paige Webster. We are reaching out to ask you to participate in our Research Methods (Psyc 246) study and to encourage others to participate as well. We are examining the attitudes of college students towards hookup culture. Participation in this study will take approximately 15 minutes and would be greatly appreciated.
Welcome Karen Eskridge to the Office of Marketing & Communications!
Please join the Office of Marketing and Communications in welcoming Karen Eskridge to the University of Evansville! Karen is the department's newest senior graphic designer, and she began her duties on Monday, February 21. She will succeed Susan Heathcott who is retiring after more than three decades of service.
Karen is an established graphic designer and brings more than 20 years of design experience to the University. Before UE, she was a senior graphic designer at Ascension. She also worked at Welborn Clinic and 14 News earlier in her career. Karen holds a Bachelor of Fine Arts in graphic design and illustration from Middle Tennessee State University (Murfreesburo, TN).
Textbook Purchase Pick-ups Due and Student Accounts Closed for Bookstore
Textbook orders you have placed are ready for pick-up in the bookstore. Any books you need will be mailed back to the publisher at midterms so the pick-up and ordering deadline is ending very soon. If you need to place a textbook order, please remember that student accounts for the bookstore have closed so any future orders placed for Spring 2022 with the student account will be cancelled immediately. If you have any questions, contact the bookstore manager or assistant store manager at (812) 488-2678. Thank you.
Black History Icon #16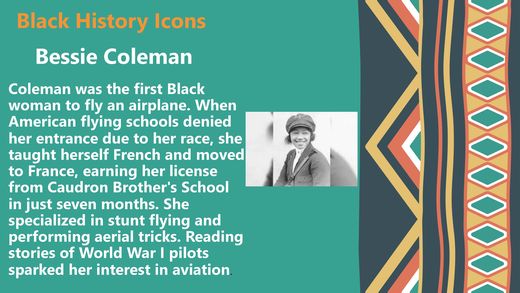 To celebrate Black History Month, we're sending out daily posts to honor icons whose selfless contributions through out history, continue to inspire growth in our various communities. Today's icon is Bessie Coleman and you can find more information in the attached poster. You can follow BSU @UEBlackStudentU, @uevansville for more programming during BHM.
Honorary Degree Committee Welcomes Your Suggestions
The Honorary Degree Committee is seeking your recommendations for honorary degrees to be conferred at the May 2022 Commencement. We need your help in selecting accomplished individuals to receive one of our university's highest honors. Nominations may be made on the basis of individual service to the University or individual achievement that exemplifies the University's mission. Recently selected persons have excelled in a variety of areas--law, medicine, education, business, literature, politics, and entertainment. The committee will forward nominations to President Pietruszkiewicz so he can make his recommendations to the faculty for their approval. Please email the following information to Robert Dion, committee chairperson, at rd35@evansville.edu, by Friday, February 25: Your name, the name of your nominee, the rationale for your nomination, biographical information on the nominee, and contact information for the nominee. Thank you in advance for your ideas.
Have you applied for graduation?
Seniors,
If you have not applied for graduation, please make sure you do so. You can do this through the Self-Service Graduation Overview tab. You must apply for graduation even if you do not plan on attending Commencement.
Questions, please contact Ashley Nels at an89@evansville.edu
Eykamp Prize: Call for Nominations
The Eykamp Prize was established by Richard and Rita Eykamp in 2015 to honor Faculty Achievement at the University of Evansville. Recipients of the prize will receive a one-time award of $10,000 in recognition of extraordinary contributions to the University of Evansville as University Citizens. Examples of such contributions include deep and successful involvement in recruiting students; expanding the number, scope, and competitiveness of grant funding for their department; bringing positive public awareness to the University through scholarship, knowledge, and understanding of their discipline.
Nominations for the Eykamp Prize may come from any member of the University of Evansville Community. Nominees should be tenured or tenure-track faculty members at the University of Evansville who have not received the award in the previous five years. Nominations can be submitted in writing or via e-mail to Michael Austin, Executive Vice President for Academic Affairs/Provost, at ma352@evansville.edu by March 11, 2022. Nominations should include the name of the faculty member and a brief statement of the reasons that he or she is being nominated.
Recipients of the Eykamp Prize will be selected by an Award Committee, appointed by the EVPAA/Provost that includes members of the faculty, staff, administrators, and a member of the Board of Trustees. Awards will be announced and presented at the May Commencement Ceremony.
Recipients in the previous five years: 2017 – Dr. Lora Becker; 2018 – Dr. David Dwyer; 2019 – Dr. Kristy Miller; 2020 – Dr. Jerrilee LaMar; 2021 – Dr. Joyce Stamm
Dr. Bethany Huebner receives Adopt-A-Doc Scholarship Award at APTA's Combined Sections Meeting 2022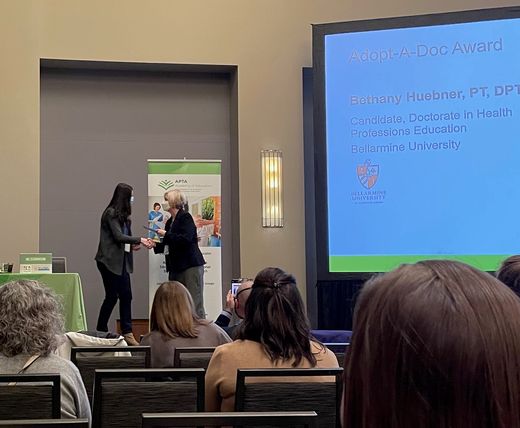 Dr. Bethany Huebner, Chair and Associate Professor of Physical Therapy, received the APTA Academy of Physical Therapy Education's Adopt-A-Doc Scholarship at the APTA's Combined Sections Meeting in San Antonio, TX. The APTA Academy of Education Adopt-A-Doc program seeks to increase the number of doctorally prepared PTs and PTAs by providing financial support to Academy members who are in the dissertation phase of their post-professional doctoral programs. Dr. Huebner entered dissertation phase of her PhD program in August 2021. Her dissertation is titled, "Feedback Matters, but Which Form is Best for Learning Post Computer-Based Assessments." She plans to defend in March 2022 with a May 2022 graduation.
Dr. Adam Grannan (DPT '21) presents his research at APTA Combined Sections Meeting 2022 in San Antonio, TX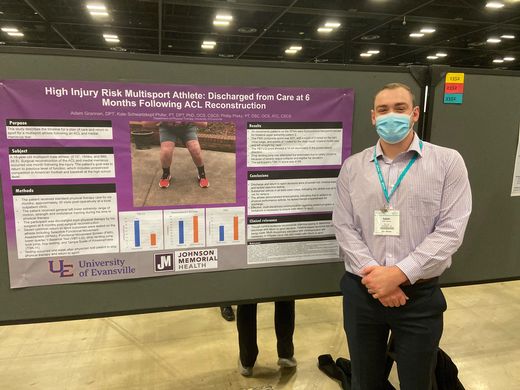 Dr. Adam Grannan, a DPT graduate of UE in 2021, presented his research titled, "High Injury Risk Multisport Athlete: Discharged from Care at 6 months Following ACL Reconstruction" at the APTA's Combined Sections Meeting 2022 in San Antonio, TX. Dr. Grannan was assisted by DPT professors, Dr. Kate Schwartzkopf-Phifer and Dr. Phil Plisky in the development and dissemination of this research. Dr. Grannan is working at Johnson Memorial Health in Franklin, IN as a physical therapist.
Dr. Whetstone presents at APTA's Combined Sections Meeting 2022 in San Antonio, TX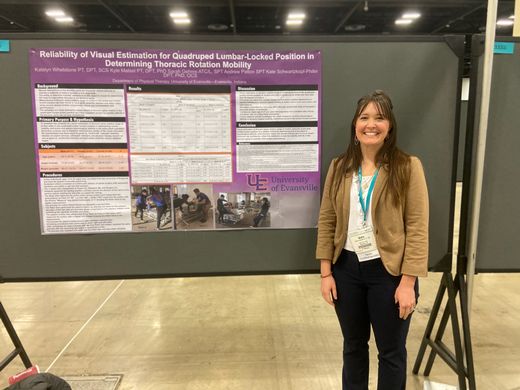 Dr. Katie Whetstone, Assistant Professor and Assistant Director of Clinical Education in the Department of Physical Therapy, presented her research titled, "Reliability of Visual Estimation for Quadruped Lumber-Locked Position in Determining Thoracic Rotation Mobility" at the APTA's Combined Sections Meeting in San Antonio. Dr. Whetstone's research team included Dr. Kyle Matsel, Assistant Professor, Dr. Kate Schwartzkopf-Phifer, Associate Professor, Sarah Gehres (DPT '22), and Andrew Patton (DPT '22). The APTA's Combined Section Meeting is the largest physical therapy conference held annually to highlight physical therapy research.
Counseling Services to Host Farewell Reception for Karen Stenstrom
The Office of Counseling Services invites you to attend a farewell reception in honor of our Director, Karen Stenstrom, as she celebrates more than two decades of service to the University of Evansville! The reception will be held on Tuesday, March 1st, in the Multicultural Student Commons Alcove (across from the Center for Diversity, Equity, and Inclusion) from 3-4:30pm. Light refreshments will be available during the celebration. We hope to see you there!
Dominik, Meyer Named to NCBWA Stopper of the Year Award Watch List
University of Evansville relief pitchers Drew Dominik and Jakob Meyer have been named to the National Collegiate Baseball Writers Association Stopper of the Year Award watch list, given to the top relief pitcher in NCAA Division I Baseball, the association announced Thursday. Nominees were submitted by institution and conference publicity directors.
This year's impressive group includes 66 of the nation's best relievers and features five nominees from the Missouri Valley Conference, including Dominik and Meyer, Indiana State's Connor Fenlong, Missouri State's Trey Ziegenbein, and Southern Illinois' Trey McDaniel.
Dominik is coming off a dominant campaign in 2021 that saw him lead the team in ERA, amassing a 1.52 earned run average over 29.2 innings in 20 appearances. Meyer was right in step with Dominik, finishing the 2021 season with a 3.68 ERA, capturing five wins and six saves.
Evansville returns to action on Wednesday at No. 5 Vanderbilt in a midweek matchup in Nashville with first pitch at 4:30 PM.
Baseball set for midweeks clash with fifth-ranked Vanderbilt
Facing its second-straight ranked opponent to open the season, the University of Evansville baseball team travels to Nashville to take on fifth-ranked Vanderbilt at 4:30 PM on Wednesday afternoon.

Previewing the Matchup: No. 5 Vanderbilt
• The Aces and Commodores are meeting for the 61st time in series history when the two sides clash on Wednesday with Vanderbilt holding a 42-18 advantage in the all-time series.
• Vanderbilt enters the matchup having won five-straight in the series, including the last meeting, 6-0, on Feb. 25, 2020 in Nashville.
• Opening with a three-game series at No. 10 NC State, this marks the first time in program history that the Aces have opened a season with four-straight contests against ranked opponents. The only other time Evansville has face ranked competition to open the season was with a three-game set against No. 2 Florida State in 2003.
• Vanderbilt enters the matchup after a 1-2 weekend against No. 7 Oklahoma State this weekend and after Tuesday's midweek game against North Alabama was rained-out.

Widder Leads the Way
• Offensively, it was junior Brent Widder who led the way for the Aces on the road at No. 10 NC State.
• Widder hit .333 on the weekend with a double and three RBI and follows up an impressive end to the 2021 campaign that saw Widder conclude the year going 8-for-19 in the final three games, including a 4-for-7 performance in Evansville's opening game of the MVC Tournament.

Dominik, Meyer named to NCBWA Stopper of the Year Watch List
• A pair of Aces were named to the NCBWA's Stopper of the Year Watch List, given to the nation's best relief pitcher.
• Dominik and Meyer were two of five nominees from the MVC on the 66-player watch list.

Building a Challenge
• Evansville has been intentional in how it scheduled the 2022 slate.
• Of the 56 games on the schedule, seven are against teams ranked in the preseason top 25 poll.
• The first four games of the season come against teams that reached the 2021 College World Series.
• In all, four of Evansville's opponents made the 2021 NCAA Baseball Tournament and 16 games will be played against Power 5 opponents.
Aces remain on the road to face Loyola on Wednesday
In its final road game of the season, the University of Evansville men's basketball team will take on Loyola on Wednesday evening in a 7 p.m. game inside Gentile Arena. ESPN+ and the Purple Aces Radio Network will have the coverage.
Approaching 1K
- Noah Frederking and Shamar Givance are within striking distance of the 1,000-point mark in their careers
- Noah Frederking currently has 988 points while Shamar Givance is just one point behind with 987
- There are currently 50 members of the Purple Aces' 1,000-point club
- The last player to reach 1,000 was K.J. Riley, who did so in 2019 and finished with 1,062 in his career
Last Time Out
- It was a game of runs on Monday at Valparaiso with the Beacons using a late rally to take a 74-69 win
- Blake Sisley had a career-high 18 points, converting 6 of his 9 field goal tries while draining 4 out of 6 long range attempts
- For the fourth time in five games, Blaise Beauchamp reached double figures, adding 14 tallies while Noah Frederking was 5-7 from the field and 3-of-4 from outside to score 13
- Shamar Givance registered the first double-double of his career, scoring 12 points while adding a career-high 10 assists
- Trailing by six at the break, Evansville opened the second half on a 16-0 run
First Double-Double
- Monday's road game at Valparaiso saw Shamar Givance record the first double-double of his career with 12 points and 10 assists
- The 10 helpers for Givance marked the top tally of his career and the first UE player to record double figure assists since Dru Smith in 2017
- Over the last six games, Givance has scored at least 12 points in five of those contests while averaging 15.8 points and is just 13 away from 1,000 in his career
- The latest streak raised his season average to a team-best 14.0 PPG, which ranks 13th in the MVC
- Givance led the Aces with 21 points on Saturday versus the Beacons, hitting 8 of his 13 attempts
Resetting his Career-High
- Another strong game saw Blake Sisley score a career-high 18 points on 6-of-9 shooting at Valparaiso
- He drained four of his six outside tries on his way to 14 or more points in three of the last five games
- Over the last five, Sisley is averaging 11.6 PPG while shooting 51.2% from the field and 42.1% from outside
- In the home-and-home against Indiana State, Sisley averaged 13 points while hitting 10 of his 14 attempts
In a Zone
- Another strong effort saw Blaise Beauchamp score 14 points at Valparaiso while reaching double digits for the fourth time in the last five games
- Over his last four games, Beauchamp has averaged 16.2 points per game
- After scoring a career-high 29 points in a double overtime game against Indiana State on Feb. 10, he added 19 points in the road game at SIU two days later
- The stretch has seen him hit 17 of his 36 attempts from long range while going 27-for-63 from the field
Scouting the Opponent
- A 59-50 win at Illinois State on Monday saw Loyola improve its record to 21-6 and 12-4 in the MVC
- The Ramblers enter Wednesday's game with three wins in their last four contests
- Lucas Williamson continues to pace the Ramblers in scoring and rebounding
- He checks in with an average of 13.7 PPG and 4.8 RPG
- Braden Norris is averaging 10.1 points while Aher Uguak and Ryan Schwieger are recording 9.0 and 8.7 points, respectively
- Loyola has won six games in a row against the Aces with the last UE win coming on Jan 8, 2019
Contribute to AceNotes
To have content considered for inclusion in AceNotes, please submit a Marketing Request Form. Deadline for submission to AceNotes is 10:00 a.m. on the requested date of publication. Only articles concerning UE related/sponsored activities will be accepted. Articles submitted to AceNotes may be edited for length and clarity. Submitter contact information is at the end of each article.