| | |
| --- | --- |
| AceNotes Today | Thursday, February 17, 2022 |
1095-Cs Have Been Processed
1095-C forms have been processed for benefit eligible employees. If you have provided consent for electronic 1095-Cs, you can view/print your 1095-C for your records now. Simply log into Self-Service https://selfservice.evansville.edu and go to "Tax Information". Click the option "1095-C Information" and then click on "2021 1095-C Statement".
1095-C's have been mailed for those employees who did not provide their electronic consent.
If you have any questions, please contact Dawn Bury at ext. 2159 or db287@evansville.edu
HEERF Grant Distribution Authorization for Spring 2022 Now Open for All Students
HEERF III Grant funding is now available for spring 2022.
New students are required to authorize distribution of HEERF grant funds.
Previous recipients who wish to alter prior authorization must resubmit distribution authorization.
All educationally related expenses are eligible for HEERF III funding and may be applied to current and/or future student account balances. Please be aware that funding is limited. Grant recipients requesting a refund must have bank information on file as refunds will be issued electronically via direct deposit.
Submit/Review: HEERF Grant Authorization
The deadline to submit or change authorization for the first round of disbursements is February 18, 2022.
UE Student and Employee Vaccine and Booster Clinic
The University of Evansville has partnered with Tri-State Community Clinics and Ascension St. Vincent to provide a UE Student and Employee Vaccination and a Booster Clinic on Monday, February 28, from 3:00 p.m. - 6:00 p.m. CST.
REGISTRATION IS REQUIRED BY FEBRUARY 21 AT 5:00 P.M. CST.
Students who are taking their first vaccine dose of the 2-dose protocol will make their second dose appointment (minimum of 21 days) at the vaccine clinic after they receive their first dose of vaccine.
The vaccines and boosters are available to all students regardless of residency or citizenship status. If you are receiving a booster or a second dose, make sure to bring your existing vaccination card with you to your appointment. You are eligible for a booster if you are over 12 years old and the date of your 2nd dose is on or before:
Pfizer or Moderna - September 28, 2021 (5 months prior)
Johnson & Johnson - December 28, 2021 (2 months prior)
If you do not meet these criteria, please do not register for an appointment for a booster shot at this time.
Learn more and register today at www.evansville.edu/YourShot
Transportation is available from the UE Campus to Ascension St. Vincent Evansville. Information will be included through the registration process.
Spring Break with the Venturing Crew for $25
What are you doing for Spring Break? Are you interested in having an amazing adventure for only $25?
Join the UE Venturing Crew from March 5th thru the 8th as we backpack Red River Gorge, (an area of absolutely incredible beauty in Daniel Boone National Forest), stay at a luxurious cabin and on the last day, we will be doing a climbing experience like no other, Via Farrata.
We will leave campus early Saturday Morning.
Arriving at Red River Gorge around lunch time where we will eat at the trail head before beginning our trek.
We will spend Saturday night under the stars (in tents) and then wake up Sunday to see one of the most amazing views in the Gorge.
Sunday night we will be under the stars again and will work our way back to the vehicles Monday to have dinner at Miguel's Pizza.
We will spend Monday night at a luxurious cabin reserved just for us.
Tuesday morning we will fill our tummies with a home cooked meal at the cabin before heading to do a Via Farrata style climbing adventure.
We will be returning back to campus Tuesday evening.
The price for this trip is only $25.
Don't have the gear? The Crew has you covered from backpacks, sleeping bags to tents and cooking utensils.
Can't afford $25, borrow it from a friend, check the couch cushions, anything, you need to go on this trip.
The $25 includes all fees, and food (except for 1 dinner at Miguel's Pizza on your own).
Sign-ups start Thursday (2/17/2022) and will run through Wednesday in Ridgeway from 11am-1pm and 4-6pm.
You must sign up at the tables in Ridgway or email venturing@evansville.edu to schedule a time and place to sign up.
Again, this trip is only $25.
Intro to Python, and Intro to SQL Workshops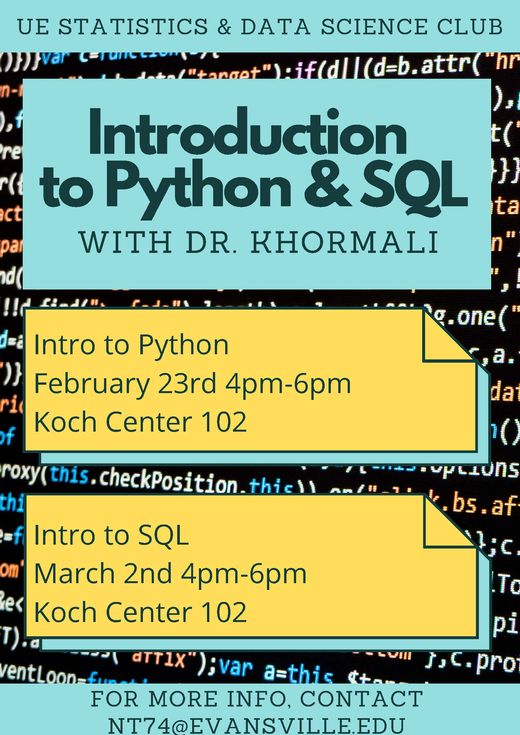 The UE Statistics and Data Science Club have arranged the following workshops:
Intro to Python
Presented by Dr. Omid Khormali
KC 102
February 23
4:00 p.m. to 6:00 p.m.
Intro to SQL
Presented by Dr. Omid Khormali
KC 102
March 2
4:00 p.m. to 6:00 p.m.
For more information, please contact nt74@evansville.edu.
Village Housing Information Meetings
Students interested in living in Village housing (Jones Hall, Townhouses, Apartments, or Houses) next year should plan to attend an information meeting. The Villages are reserved primarily for students with 60 plus credit hours. In order to apply to live in the Villages, each person in your group must have at least 44 credit hours on file with the University by the end of the Fall 2021 semester.
Information meetings will be Tuesday, February 22, at 6:00pm and 9:00pm in Eykamp Hall, Room 252, Ridgway University Center. During the meetings, we will discuss how you can apply for Village housing for 2022-23.
If you have questions, please contact Residence Life or email Brian Conner at bc32.
Save the Date: Commencement 2022
Save the Date!
Commencement for the Class of 2022 will be held on Saturday, May 7, 2022 at 1:30 p.m. The ceremony will be held at the Ford Center in downtown Evansville. Guest seating will be limited, with each graduate receiving 10 general admission tickets. The event will follow campus COVID-19 guidelines.
Register TODAY- Career Expo 2022
Join us in Indianapolis on Thursday, February 24, 2022 for the Career Expo. More than 84 top employers from Indiana and beyond will be available offering full-time, summer, internship and co-op positions. Students in all class years and all majors are encouraged to attend. See Handshake for a complete list of employers and to register for this event.
This event is held in Indianapolis, IN and UE will provide FREE transportation and lunch. To reserve your seat on the bus, see link in Handshake or in your email. If you have any questions, contact the Center for Career Development at career@evansville.edu or 812-488-1083.
Calling all gamers! NIRSA Sponsored eSports Rocket League Tournament
NIRSA Championship Series eSports Tournament | Rocket League
Dates: Thursday, February 24th - Saturday, February 26th
Leagues:
3v3 Competitive
3v3 Recreational
3v3 Unified
1v1 Competitive
1v1 Recreational
Registration Information
Opens: Monday, January 17th
Closes: Thursday, February 17th
Cost:
3v3 Teams: $75, all divisions
1v1 Teams: $25, all divisions
Location: NIRSA IMLeagues
If additional questions arise contact Nikki Vance or Zach Gentz at esports@nirsaleaders.org
UE students contact Drew @ah519 to possibly receive funding and registering your team as an official UE Club E-Sport
Black History Month Keynote Speaker: Anthony Murdock II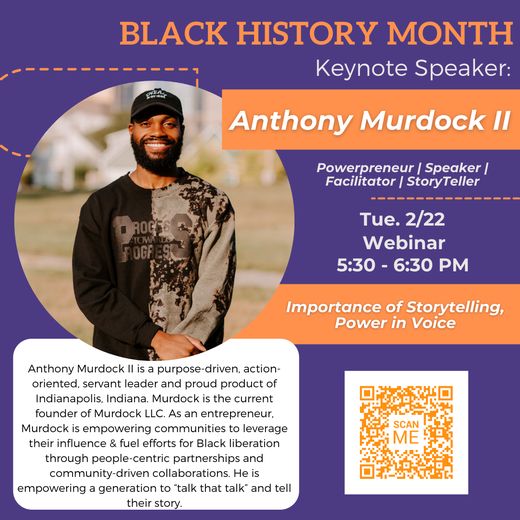 The Center for Diversity, Equity, and Inclusion is pleased to host a Black History Month Keynote Speaker. Join us as we hear from Anthony Murdock II, an Indiana native and the founder of Murdock LLC. to learn about the importance of storytelling and the power in voice.
As an entrepreneur, Murdock is empowering communities to leverage their influence & fuel efforts for Black liberation through people-centric partnerships and community-driven collaborations. He is empowering a generation to "talk that talk" and tell their story.
Please scan the QR Code on the flyer above to successfully register for this virtual event.
We look forward to seeing you on February 22nd from 5:30-6:30 pm!
Black History Month Sip and Paint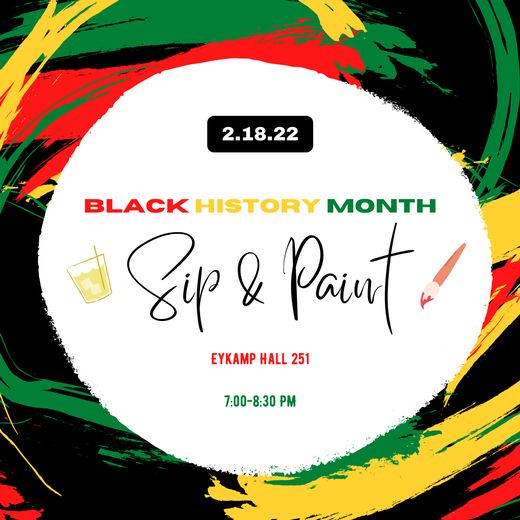 Happy Black History Month!
The Center for Diversity, Equity, and Inclusion invites you to participate in Back History Month Sip and Paint! This event will be held on Friday, February 18th, in Eykamp Hall from 7:00-8:30 PM. Come out and show off your amazing artistic skills as we recreate images from the Civil Rights Movement!
We look forward to seeing you there!
*Alcohol not allowed. Non-alcoholic juice will be provided to participants!
Black History Month Local Leaders Panel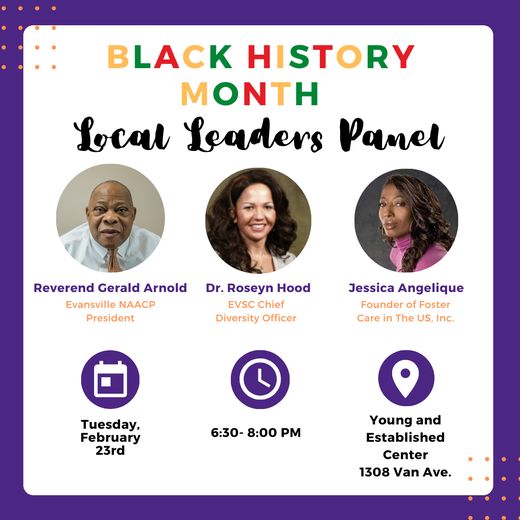 As part of Black History Month, we invite you to join the Center for Diversity, Equity, and Inclusion for a Local Leaders Panel! This event will be held on Tuesday, February 23rd from 6:30-8:00 pm at the Young and Established Center (1308 Van Avenue) here in Evansville.
The panelists, Reverend Gerald Arnold, Dr. Roseyn Hood, and Jessica Angelique will share their experiences, knowledge, and answer any questions that you may have.
We hope to see you there!
Engineers Week Speaker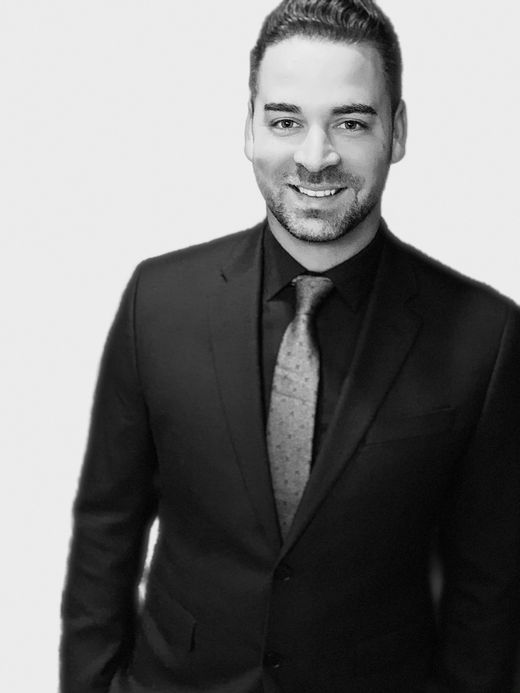 Custom Engineered Equipment - Where Business and Technical Applications of Engineering Converge
February 23, 2022
12 - 1 pm CST via Zoom
https://www.evansville.edu/engineering/engineers-week.cfm
Please join the School of Engineering and Computer Science as we explore the synergies between a technical engineering education and the broad world of project management and business development. Join UE Alumnus Jesse Schneider (Mechanical Engineering '06) as he delves into his pathway through career development and continuous education. This presentation will discuss opportunities and challenges facing both current students and alumni. Q&A to follow.
Jesse is currently serving as the Director of Engineering for Kelley Engineered Equipment, LLC after working as a Project Engineer & Engineering Manager at Frontier-Kemper Constructors for 10 years. Since moving to KEE in May 2016 to further his career in mechanical design specializing in custom tunneling equipment, Jesse has led multiple projects through to completion. He earned a B.S in Mechanical Engineering from the University of Evansville in 2006, his MBA from the University of Southern Indiana in 2020, and is a registered Professional Engineer in the states of Indiana, Nevada, New York, and Washington. In his spare time, Jesse enjoys spending time with his wife and two kids by either mountain biking or snow skiing.
Zoom info found at web address listed above.
SafeZone Training- Employee Session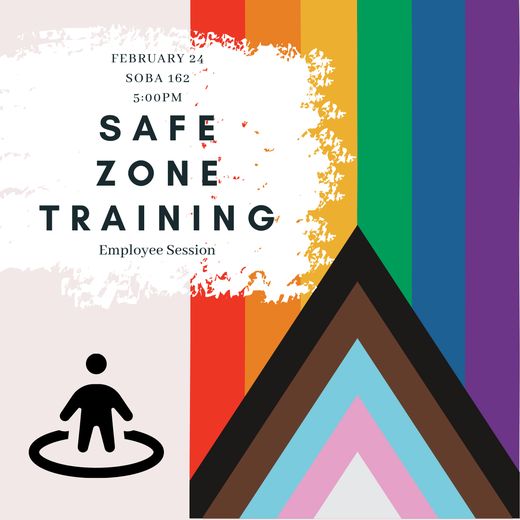 Join the Center for Diversity Equity and Inclusion and facilitator, Dr. Curran, in Safe Zone Training on February 24th beginning at 5pm! Safe Zone Training is a training that will provide participants with the knowledge and skills to ensure their 'zone' is a safe place for members of the LGBTQ+ community. Your 'zone' is anything from your classroom and your office to any space you are in!
Join us in ensuring every zone is a Safe Zone!
Black History Month Challenge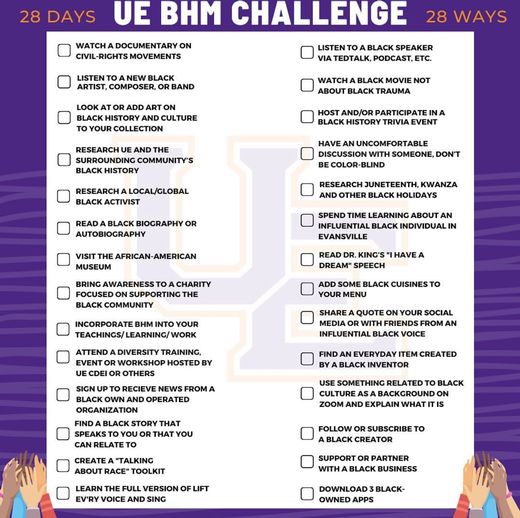 During Black History Month join the UE BHM Challenge sponsored by the Center for Diversity, Equity, and Inclusion! In this challenge you will find 28 ways for 28 days of Black History Month to actively learn, engage, support, and uplift Black culture from Evansville and around the world. Items listed in the challenge can be done personally or in a social group! Do some personal research on Juneteenth or grab a friend and some popcorn and watch Just Mercy. Either way you do it, #BHMChallenge yourself! Happy Black History Month!
1. Watch a documentary on civil-rights movements
2. Listen to a new Black artist, composer, or band
3. Look at or add art on Black history and culture to your collection
4. Research UE and the surrounding community's Black history
5. Research a local/global Black activist
6. Read a Black biography or autobiography
7. Visit the African-American museum
8. Bring awareness to a charity focused on supporting the Black community
9. Incorporate BHM into your Teachings/ Learning/ Work
10. Attend a diversity training, event or workshop hosted by UE CDEI or others
11. Sign up to receive news from a Black own and operated organization
12. Find a Black story that speaks to you or that you can relate to
13. Create a "Talking about Race" Toolkit
14. Learn the full version of Lift Ev'ry Voice and Sing
15. Listen to a Black speaker via TedTalk, PodCast, etc.
16. Watch a Black movie not about Black trauma
17. Host and/or participate in a Black history trivia event
18. Have an uncomfortable discussion with someone, don't be color-blind
19. Research Juneteenth, Kwanza and other Black holidays
20. Spend time learning about an influential Black individual in Evansville
21. Read Dr. King's "I Have a Dream" speech
22. Add some Black cuisines to your menu
23. Share a quote on your social media or with friends from an influential Black Voice
24. Find an everyday item created by a Black inventor
25. Use something related to Black culture as a background on zoom and explain what it is
26. Follow or Subscribe to a Black creator
27. Support or partner with a Black business
28. Download 3 Black-owned apps
Black History Icon #12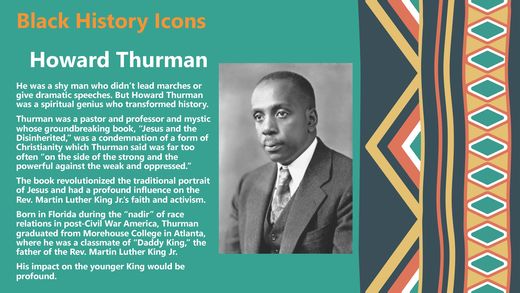 To celebrate Black History Month, we're sending out daily posts to honor icons whose selfless contributions through out history, continue to inspire growth in our various communities. Today's icon is Howard Thurman and you can find more information in the attached poster. You can follow BSU @UEBlackStudentU, @uevansville for more programming during BHM.
PSYC246 Survey Participation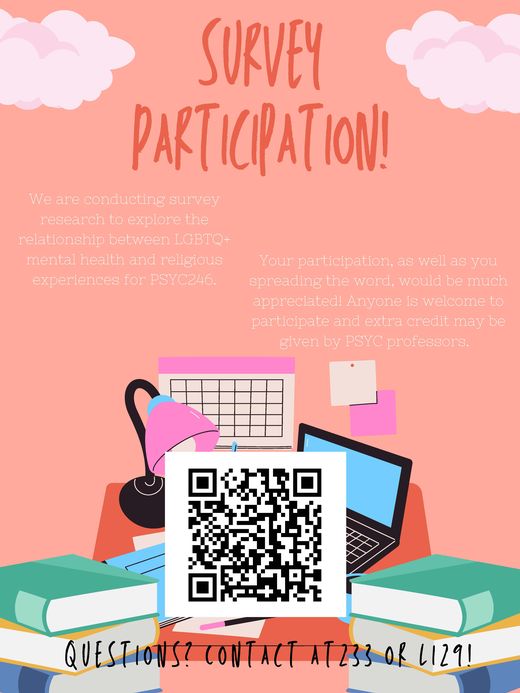 We are exploring the relationship between LGBTQ+ mental health and religious experiences, your participation would be much appreciated!
Honorary Degree Committee Welcomes Your Suggestions
The Honorary Degree Committee is seeking your recommendations for honorary degrees to be conferred at the May 2022 Commencement. We need your help in selecting accomplished individuals to receive one of our university's highest honors. Nominations may be made on the basis of individual service to the University or individual achievement that exemplifies the University's mission. Recently selected persons have excelled in a variety of areas--law, medicine, education, business, literature, politics, and entertainment. The committee will forward nominations to President Pietruszkiewicz so he can make his recommendations to the faculty for their approval. Please email the following information to Robert Dion, committee chairperson, at rd35@evansville.edu, by Friday, February 25: Your name, the name of your nominee, the rationale for your nomination, biographical information on the nominee, and contact information for the nominee. Thank you in advance for your ideas.
Deadline Extended - Don't Miss Out on Nerd Wars
There's still time to register for this year's Nerd Wars trivia competition! The registration deadline has been extended to Friday, February 25. Nerd Wars will take place on Wednesday, March 30 at 6:00pm in various classrooms in Koch and over Zoom. Gather your team of up to 5 participants (students, faculty, staff, or administrators) and join us for the trivia battle of the year, complete with Nerdiest Dressed contest, snacks/giveaways, and the chance to win fabulous prizes.
Registration this year is FREE. Register online now at this link: https://forms.gle/4YKs4vp9CW4HrRH28
Please contact Connor Luebbehusen (cl196) or Pranav Haran (ph100) with any questions.
Dr. Bethany Huebner receives Adopt-A-Doc Scholarship Award at APTA's Combined Sections Meeting 2022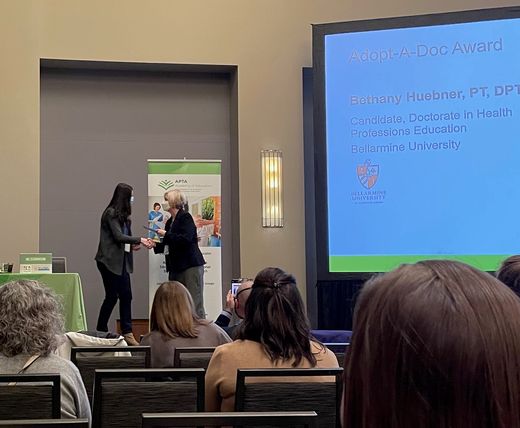 Dr. Bethany Huebner, Chair and Associate Professor of Physical Therapy, received the APTA Academy of Physical Therapy Education's Adopt-A-Doc Scholarship at the APTA's Combined Sections Meeting in San Antonio, TX. The APTA Academy of Education Adopt-A-Doc program seeks to increase the number of doctorally prepared PTs and PTAs by providing financial support to Academy members who are in the dissertation phase of their post-professional doctoral programs. Dr. Huebner entered dissertation phase of her PhD program in August 2021. Her dissertation is titled, "Feedback Matters, but Which Form is Best for Learning Post Computer-Based Assessments." She plans to defend in March 2022 with a May 2022 graduation.
Dr. Adam Grannan (DPT '21) presents his research at APTA Combined Sections Meeting 2022 in San Antonio, TX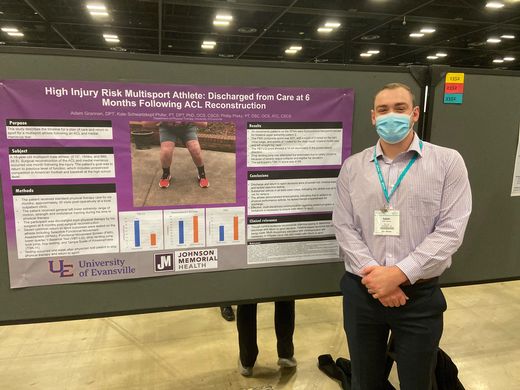 Dr. Adam Grannan, a DPT graduate of UE in 2021, presented his research titled, "High Injury Risk Multisport Athlete: Discharged from Care at 6 months Following ACL Reconstruction" at the APTA's Combined Sections Meeting 2022 in San Antonio, TX. Dr. Grannan was assisted by DPT professors, Dr. Kate Schwartzkopf-Phifer and Dr. Phil Plisky in the development and dissemination of this research. Dr. Grannan is working at Johnson Memorial Health in Franklin, IN as a physical therapist.
Dr. Whetstone presents at APTA's Combined Sections Meeting 2022 in San Antonio, TX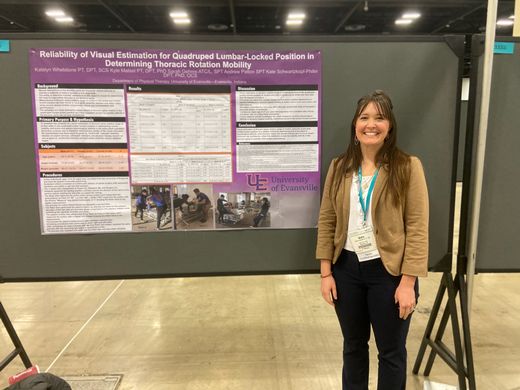 Dr. Katie Whetstone, Assistant Professor and Assistant Director of Clinical Education in the Department of Physical Therapy, presented her research titled, "Reliability of Visual Estimation for Quadruped Lumber-Locked Position in Determining Thoracic Rotation Mobility" at the APTA's Combined Sections Meeting in San Antonio. Dr. Whetstone's research team included Dr. Kyle Matsel, Assistant Professor, Dr. Kate Schwartzkopf-Phifer, Associate Professor, Sarah Gehres (DPT '22), and Andrew Patton (DPT '22). The APTA's Combined Section Meeting is the largest physical therapy conference held annually to highlight physical therapy research.
UE Women's Swimming Breaks Two School Records On First Day At MVC Championships
Two swims. Two school records. That's how the University of Evansville women's swimming and diving team opened up competition at the 2022 Missouri Valley Conference Swimming & Diving Championships in Iowa City, Iowa on Wednesday night.
Evansville opened the competition with a school-record performance in the 200-yard Medley Relay, as the quartet of sophomore Iryna Tsesiul (Minsk, Belarus), junior Sage Moore (Lexington, Ohio/Lexington), freshman Sveva Brugnoli (Rome, Italy) and senior Jessie Steele (Houston, Texas/Klein) clocked in with a time of 1:42.62. It bettered UE's previous school record time by nearly a half second, and qualified the group for the National Invitational Championships in March by reaching the CSCAA "Automatic" time standard of 1:43.99.
Then, about 40 minutes later, Evansville broke the school record in the 800-yard Freestyle Relay by nearly four seconds with a time of 7:31.74. Junior Sarah Jahns (Lilburn, Ga./Parkview), senior Alexa Markl (Scottsdale, Ariz./Notre Dame Prep), Steele and junior Sonsoles Aguayo (Jerez, Spain) teamed up to break the previous record. Aguayo was key for UE, as she came home with a time of 1:52.38 in the anchor leg to help UE catch Little Rock's anchor to place fifth overall. Evansville finds itself in a tie for fourth place with Southern Illinois after two events.
"Tonight was a great start for the ladies," said UE head swimming coach Stuart Wilson. "Confidence is only going to grow as the meet goes on into the weekend.
"It is a good time right now to celebrate our swim tonight, but we need to start looking ahead to tomorrow's swims."
The Missouri Valley Conference Swimming & Diving Championships will continue on Thursday, with preliminary swims scheduled for 11 a.m. and the finals set for 6 p.m. Thursday will feature action in the 500-yard freestyle, the 200-yard IM, the 50 free, the 200-yard freestyle relay, and competition on the one-meter diving boards.
Aces fall to Bulldogs in road contest
Blake Sisley and Blaise Beauchamp reached double figures for the University of Evansville men's basketball team on Wednesday evening in a 73-51 road loss to Drake inside the Knapp Center.
Sisdley led the Purple Aces (6-19, 2-12 MVC) with 14 points. He hit six field goals, including two triples. Beauchamp reached double figures for the third game in a row, scoring 12 points with four of his six triples finding the bottom of the net. Preston Phillips and Shamar Givance paced UE with seven boards while Evan Kuhlman registered a team-high three assists. The Bulldogs (18-9, 9-5 MVC) had four players score in double digits, led by Tucker DeVries' 16-point game. Shanquan Hemphill completed the game with 14.
Drake hit its first six attempts of the game on the way to a 13-3 lead. Blaise Beauchamp got UE on the board with a triple to cut an early 6-0 deficit in half, but the Bulldogs continued to shoot lights out. A 9-of-10 start to the game saw the Bulldogs add to the lead even more, going up 19-3.
Following a 1-of-7 start by the Aces, Gage Bobe drove to the basket and connected on UE's second field goal of the game. The momentum did not last as Drake continued to shoot at an unbelievable rate, taking a 28-7 with 8:51 remaining in the half. Preston Phillips knocked down his first three attempts of the game and helped UE cut the gap to 28-11 with 7:34 left in the half, forcing a Bulldogs time out.
Over the final stretch, Drake rebounded to outscore the Aces by a 19-4 margin to go into halftime with a 47-15 lead. The Bulldogs shot 73.3% (22/30) in the opening stanza. The lead continued to grow in the second half with a 7-2 stretch for DU making it a 54-17 game in the opening moments. At the 11:52 mark, Drake took its largest lead at 63-25.
Evansville countered with a 13-2 stretch that included triples by Evan Kuhlman and Blake Sisley that cut into the DU advantage. Evansville never gave up and cut even further into the gap, finishing with the 73-51 defeat. After trailing by its largest deficit, UE completed the game outscoring Drake by a 26-10 margin.
This weekend, UE returns to the Ford Center for a 1 p.m. game against Valparaiso on Saturday.
Contribute to AceNotes
To have content considered for inclusion in AceNotes, please submit a Marketing Request Form. Deadline for submission to AceNotes is 10:00 a.m. on the requested date of publication. Only articles concerning UE related/sponsored activities will be accepted. Articles submitted to AceNotes may be edited for length and clarity. Submitter contact information is at the end of each article.