| | |
| --- | --- |
| AceNotes Today | Thursday, December 9, 2021 |
44 Years Later, UE Remembers the Night it Rained Tears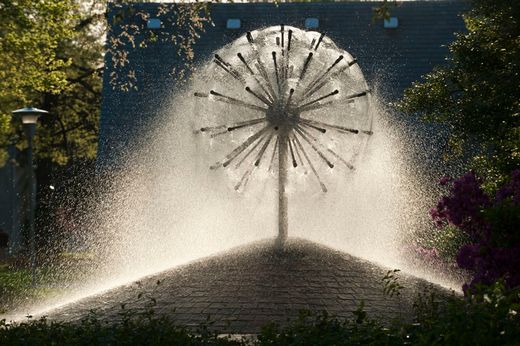 On the cold and drizzly night of December 13, 1977, a chartered DC-3 crashed slightly after takeoff from Evansville's Dress Regional Airport. Members of UE soon learned that this plane included men's basketball Coach Bobby Watson, 14 players, 11 team friends, and a National Jet Service personnel of 5. For those who remember the crash, it's remembered as "the night it rained tears."
This event was a shocking loss to the UE community. At the memorial service held a few days later, Dr. Philip Ott, then-professor of philosophy and religion, said "we do not choose to live. We do not choose to die. Life is a gift."
President Wallace Graves reminded the community, "Out of the agony of this hour we will rise." While this tragedy will always be remembered, the University of Evansville came together in strength and unity to move forward and carry on as a tribute to those who were lost.
44 years later, we remember each life that was taken much too early. Please join us for a memorial service on Monday, December 13, by the Peace Bell Memorial at noon. The service will include an invocation, message, special music, and the reading of names.
Announcement of New Dean of Students and Vice President for Student Affairs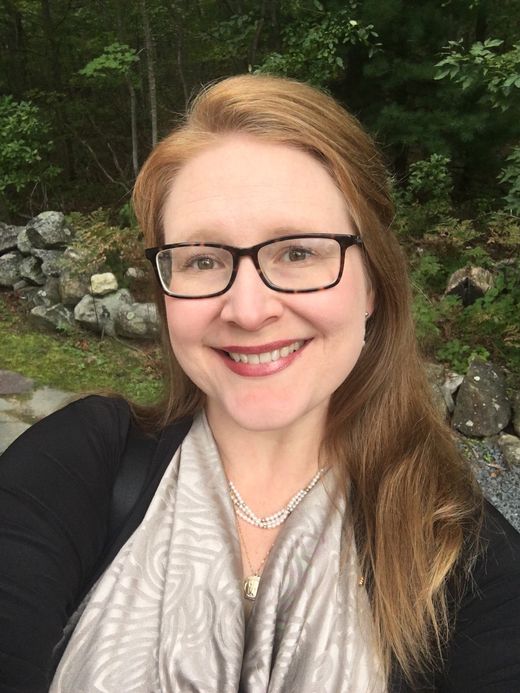 After a national search, Rachel Carpenter has been selected as the new vice president for student affairs and dean of students at the University of Evansville. She will begin her duties with an anticipated start date of June 1, 2022.
In her new role, Carpenter will serve the UE student body and help create a safe, welcoming, and supportive campus community. She will not only work one-on-one with students but also student organizations across campus.
"As someone who grew up in the military, I have rarely experienced the feeling of returning home," said Carpenter. "I am very excited to return to the UE campus, a place I once called home for several years, and work alongside talented faculty and staff. Together, I know we will move the University forward and prepare students to live meaningful lives in a changing world."
Carpenter brings nearly two decades of experience in student affairs. Currently, she is the interim university dean for students at Pace University, which has two campuses in Pleasantville and New York City, New York. Prior to serving in this role, she was interim associate vice president for student affairs and dean for students, interim dean, and director of the Center for Student Development. While at Pace, she has been working toward her Doctor of Professional Studies in business and is expected to graduate this month.
Dean Carpenter will be familiar with our campus when she joins UE, as she is both an alumna and former administrator. In 2003, she graduated from UE with a Bachelor of Arts in international studies. Later, she earned her Master of Science in public service administration in 2009. She served in various roles at the University from 2003-10, including residential coordinator, dean of students at Harlaxton College, assistant dean of students, and director of the Center for Student Engagement.
Carpenter will succeed Dean Clayton, who has been an exemplary leader for thousands of students who are making a difference in the world. Clayton is retiring in February 2022 after 32 years of service to the University. Until Carpenter's arrival, Dr. Rob Shelby, chief diversity officer, will be the interim vice president for student affairs. Michael Tessier, assistant vice president of student affairs and director of residence life, will serve as the interim dean of students.
Required COVID-19 Testing for the Spring Semester
The Coronavirus Task Force thanks the campus community for creating a successful fall semester with very few COVID-19 cases on our campus. Looking ahead at the Spring 2022 semester, UE will continue with the same requirements for students and employees that were in place this fall.
A negative COVID-19 test (either rapid or PCR) will be required for all full and part-time students and employees (including adjunct instructors) who have reason to be on the UE or Stone Center for Health Sciences campuses. Those who submit a negative COVID-19 test will be required to participate in the Random COVID-19 Testing program throughout the semester.
If you submitted proof of full vaccination for the fall semester, you are not required to submit a negative test, participate in the Random COVID-19 Testing Program, or re-upload your documentation.
Those who became fully vaccinated after the fall semester began will need to upload their documentation. Full vaccination is considered two doses of Pfizer or Moderna or one dose of Johnson & Johnson, plus a 14-day waiting period.
Students and faculty participating in study abroad programs, including Harlaxton College, will be provided specific information from the Study Abroad Office regarding testing and vaccine requirements for spring travel.
Please click on the links below for important information specific to requirements, submitting documents, and important deadlines:
Department of Art Sale
The Department of Art is having an art sale this Thursday 12/09 and Friday 12/10 in the Ridgway University Center lobby. The sale will be 9:00 AM - 4:00 PM both days. There will be ceramics, drawings, prints, paintings, and more, for sale. Please come support our student artists and the Department of Art! Cash, check, or card accepted. Happy Holidays!
Retirement Reception for Becky Buxton
The School of Engineering and Computer Science would like to invite you to a retirement reception for Becky Buxton on Thursday, December 9 from 3:00-4:00 p.m. The reception will be held in the second floor lobby (near the concrete canoe, in front of KC 271). Becky is retiring at the end of this semester after 16 years of service to the University. Please come and celebrate with us, showing our appreciation for all she has contributed to the University.
Conversations & Cocoa-to-go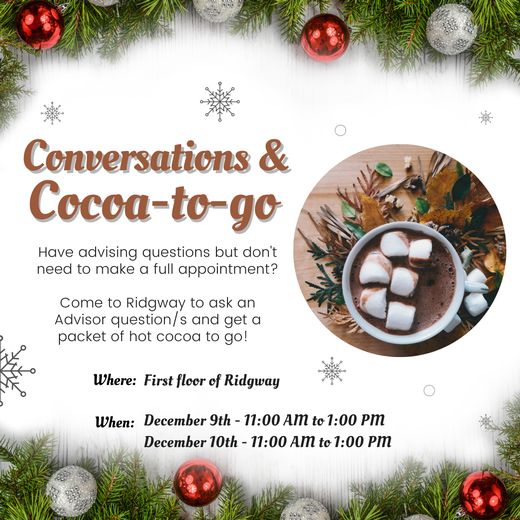 Have advising questions but don't need to make a full appointment?
Come to Ridgway to ask an Advisor question/s and get a packet of hot cocoa to go!
Where: First floor of Ridgway
When: December 9th - 11:00 AM to 1:00 PM
December 10th - 11:00 AM to 1:00 PM
Reminder: Relaxation Station from 2-4 TODAY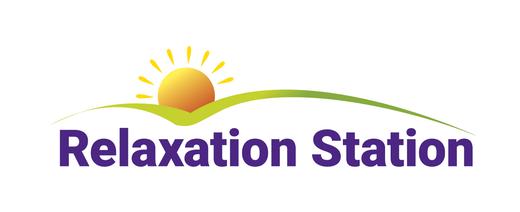 Reminder! Relaxation Station takes place TODAY from 2-4 in Eykamp 253-55!
The Office of Counseling Services is excited to announce the return of the Relaxation Station to Reading Study Day! To accommodate some of the ongoing campus restrictions, this event will continue to be open house style but will be a walk-through event with activities rather than the traditional sit-down format it has been in the past.
Relaxation Station is an event hosted each Reading Study Day to promote and encourage wellness for the whole person - body, mind, and spirit! This year, the event will feature giveaway goody bags, a selfie station, custom coloring pages, a photo scavenger hunt with prizes, and the return of RSA's Create-Your-Own Aromatherapy Spray booth and the ACES Dance Party.
Free Paper Shredding on Thursday, December 9
Free off-site paper shredding by Piranha Mobile Shredding will return to campus once again December 9 (Reading Study Day) from 10:00 a.m. - 1:00p.m. All UE students, faculty, staff, and alumni can take advantage of this free service by bringing paper to the Piranha truck in Koch Center for Engineering and Science parking lot. Paper will be shredded off-site. We will place bins along the parking lot to allow each person to empty their own material for a no contact approach.
So, if mounds of paper are taking over your office, home, or room, this is the time to gather those old files, receipts, cancelled checks, tax forms, etc. No need to take out the staples or paper clips. Avoid identity theft by having confidential information permanently destroyed.
Please - no telephone books, magazines, or newspapers. Also, please note that there is a 100-pound paper limit per visit (number of visits is not limited).
Climate Change Theatre Action ChangeLab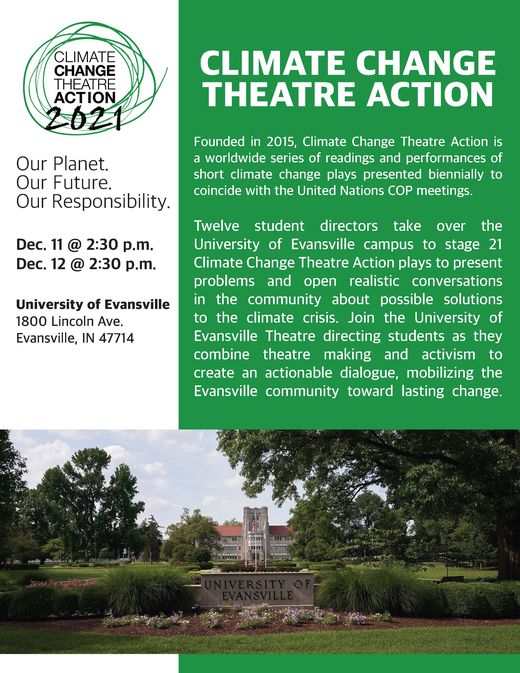 Saturday, December 11th at 2:30 pm & Sunday, December 12th at 2:30pm
Twelve directors will be presenting over twenty-one short plays about the climate crisis outside at various locations on UE Campus.
Requests for Official Excused Absences During Finals
Please note that the Dean of Students office will not grant official excused absences during finals except for extreme circumstances (i.e.: death of an immediate family member, emergency surgery, etc.). Students who feel they are unable to take a scheduled final exam should work directly with their professors to discuss other possible options.
Student Media Hiring Social Media Content Manager for Spring 2022
Department: Art http://crescent.evansville.edu
Supervisor Info: Primary
Name: Tommy Housman
Email applications to: th208@evansville.edu
Pay Rate: $9.75/hr Positions Available: 1 OF 1
Federal Work-Study? Y UE Work-Study? Y Non-Work-Study? Internship?
Employment Dates: 01/10/2022 TO 05/05/2022
Application Deadline: 01/10/2022
Position Title: Student Media Social Media Content Manager Spring 2022
Job Description: Work with Student Media and Manage the Crescent Magazines social media by creating engaging content. Interested students should be prepared to familiarize themselves with University of Evansville events, organizations, sports, and news. The social media content manager will be the Crescent Magazines in-field reporter keeping its followers informed and engaged. This Position will be responsible for creating content across all of our social media platforms and with the help of Student Media staff develop a social media marketing strategy to increase awareness and followers. To learn more contact Student Media Advisor Tommy J Housman
Skills Needed: Strong to advanced understanding of social media Smart phone and basic DSLR photography and video - Training available Beginner to advanced understanding of graphic design - Training available Strong writing skills Ability to work independently and with a team.
Required Major: Students with any major may apply
Do you want to help with Purple Patrol?
Purple Patrol will continue into the Spring 2022 semester once we return from break, and we need volunteers! The first week of Purple Patrol will be Friday, January 14, marking the first week of classes.
Sign up on behalf of your team or coworkers here. Please sign up for one slot only so everyone has a chance to participate. Don't wait, as spots will fill up quickly!
When it's your week to help, you will receive an email in advance with basic instructions. Purple goodies will be waiting for you on Friday morning in the Office of Marketing and Publications (top floor of the Schroeder Family School of Business Administration Building). There is no specific time or place to hand out these items; the only requirement is that the recipients are wearing purple!
If you have any questions about the sign-up or Purple Patrol, please contact Julie Bryant, university relations coordinator, at jb855.
Spring Meal Plan Changes
Students can adjust meal plans for the Spring semester until Friday, January 14, 2022 at 5:00 p.m.
Winter Intersession Courses
It's not too late to register for a Winter Intersession course. Classes are held December 17, 2021, through January 7, 2022. Students may take one course.
For registration, payment deadlines, and additional information visit https://www.evansville.edu/registrar/winterSessions.cfm.
Winter Intersession Course List
| Subject | Number | Cr Hrs | Course Title | Instructor |
| --- | --- | --- | --- | --- |
| ART | 105 | 3 | Introduction to the Visual Arts | Larmann |
| ASTR | 101 | 3 | Descriptive Astronomy | Braun |
| AT | 180 | 3 | Introduction to Athletic Training | Tilly |
| CHEM | 103 | 3 | Chemistry of Adult Beverages | Miller |
| CHEM | 118 | 4 | Principals of Chemistry | Miller/Morong |
| EDUC | 322 | 3 | Strategies for Special Needs Students in K-12 Schools | Jones |
| ES | 103 | 3 | Fundamentals of Environmental Science | Thananatthanachon |
| EXSS | 150 | 2 | Introduction to Health Sciences | Laughbaum |
| EXSS | 320 | 3 | Nutrition for Performance and Health | Rodd |
| EXSS | 453 | 2 | Motor Learning | Wilson |
| EXSS | 488 | 1 to 3 | Internship | Rodd |
| EXSS | 488 | 1 to 4 | Internship | Wilson |
| FIN | 280 | 3 | Personal Finance | Brockman |
| HS | 205 | 3 | Pharmacology | Pruden |
| MATH | 134 | 3 | Survey of Calculus | Salminen |
| MATH | 324 | 3 | Differential Equations | Salminen |
| MUS | 156 | 3 | Music in America | Strandberg |
| NEUR | 125 | 3 | Introduction to Neuroscience | Campese |
| NEUR/PSYC | 355 | 3 | Sensation and Perception | Becker |
| PH | 190 | 3 | Introduction to Public Health | Patel-Dovlatabadi |
| PSYC | 121 | 3 | Introduction to Psychology | Campese |
| PSYC | 226 | 3 | Child and Adolescent Psychology | Hennon |
| PSYC | 416 | 3 | Human Sexuality | Becker |
| QM | 227 | 3 | Intro to Statistics | Khormali |
| SOC | 105 | 3 | Introduction to Sociology | Plikuhn |
| SOC | 230 | 3 | Social Problems in the Modern World | Plikuhn |
| STAT | 166 | 1 | Intro to R for Data Science | Weber |
UE Assistant Professor of Theatre, Amelia McClain, Receives National Recognition for Excellence in Undergraduate Training in Acting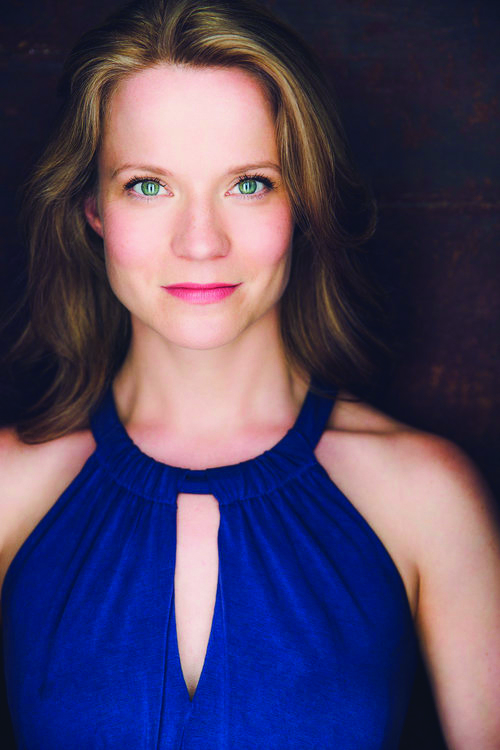 Amelia McClain, Assistant Professor of Theatre at the University of Evansville, has been announced as the recipient of the University Resident Theatre Association (URTA)'s 2021 Award for Excellence in Undergraduate Training in Acting. McClain is currently on leave from UE this year as a member of the Broadway cast in Aaron Sorkin's TO KILL A MOCKINGBIRD, at the Shubert Theatre. McClain been on the faculty at UE since 2018.
She received her BFA from the University of Evansville and MFA from the graduate acting program at New York University's Tisch School of the Arts. McClain is a member of the Actors Equity Association and the Screen Actors Guild.
Before returning to her alma mater, she completed a year-long run on Broadway as Sandra in the smash-hit production of THE PLAY THAT GOES WRONG. Also on Broadway, she worked on FOOL FOR LOVE, NOISES OFF, THE HEIDI CHRONICLES, THE HOUSE OF BLUE LEAVES, and the Tony Award-winning VANYA & SONIA & MASHA & SPIKE. McClain has been in over 20 productions off-Broadway and in regional theatres across the country.
Madeline Easley, a 2019 alumna of UE, said "When I was a student at UE, Amelia encouraged us to take our insecurities as actors and reframe them as strengths. Her ability to perceive beyond the mask of stressed-out college students and cast us as professionals, fully capable of advocating for ourselves, our unique stories, and our natural talents, was the push I needed to pursue every opportunity to carve out a fulfilling and sustainable artistic career after graduation."
Jack Russell, a 2021 UE alumnus, added this tribute, "Amelia McClain taught me and my peers with strength, heart, and specificity to each of our needs. Amelia impacted me so much as a student because she led by example. The tools that she was giving to us were the very tools that she uses to book jobs on Broadway. She taught us to be selfless, aware, and precise with our work. She didn't care about creating actors with talent, she cared about creating actors that knew how to work hard and care about the process. Truly, Amelia gave me the education I've always dreamed of. I am eternally grateful for her impact on my life. Without it, I don't think I could pursue this career path."
Founded in 1969, the University Resident Theatre Association works to ensure the continued renewal of the American theatre by supporting excellence in the professional training of new artists. The "2021 Awards for Excellence in Undergraduate Training" will be formally presented at the URTAs, an audition event in which more than 1,200 candidates pursuing graduate training in theatre take part each year in January.
Men's basketball falls in road contest to SEMO
Four players finished in double figures on Wednesday evening as the University of Evansville men's basketball team fell to Southeast Missouri State by a final of 75-73 inside the Show Me Center on Wednesday night.
Shamar Givance, Jawaun Newton and Noah Frederking each finished the night with 15 points while Blaise Beauchamp scored 11. Evan Kuhlman led the squad with seven rebounds while Givance had a team-high seven assists. Leading the Redhawks was Phillip Russell who had a game-high 24 points. He hit 10 of his 16 attempts. DQ Nicholas finished with 17.
"Our offense played well tonight, we did not have a turnover until the second half and we were getting some good looks," UE head coach Todd Lickliter said after the game. "On the defensive side, we missed some assignments but give SEMO credit, they did a great job."
Neither team had success finding the bottom of the net in the opening minutes with UE going 0-for-5 and SEMO starting 0-for-2 while turning it over three times. DQ Nicholas picked up the first basket of the night to give SEMO the early edge before Evan Kuhlman found Antoine Smith Jr. open under the basket for a dunk. Following a Redhawk miss, Smith converted on the other end to give Evansville its first lead.
That was the first of 10 lead changes in the opening 20 minutes. With the Aces trailing 13-12, Blaise Beauchamp came in off the bench to knock down back-to-back 3-pointers to give his team the largest advantage either team would enjoy in the half, making it an 18-13 game at the 11:07 mark. With the half entering the last five minutes, the Redhawks jumped back in front when a Phillips Russell triple gave them a 27-25 lead.
A triple by Blake Sisley put Evansville right back in front before a scorching finish by SEMO saw them take the halftime lead. The Redhawks hit five shots in a row while hitting four free throws in the final moments to go to the break with a 40-38 lead. Phillip Russell led everyone with 14 points in the half while Nygal Russell had 11 boards. Newton and Beauchamp paced Evansville with eight tallies.
Jawaun Newton opened the second half with his first triple of the night to give UE its first lead of the final stanza but SEMO turned an offensive board into a triple to retake the lead at 43-41. The furious back-and-forth action continued when SEMO hit a triple on their end before treys by Frederking and Preston Phillips cemented Evansville's lead at 49-47.
UE would continue to hold the lead until a basket from Nicholas gave SEMO a 51-50 edge with 13:26 remaining. They hit a triple on the next trip down the floor to match their largest lead before Beauchamp converted a trey on the other end to break a scoreless drought of nearly four minutes. Frederking's third outside shot of the night tied it at 56-56 at the midway point of the final period.
With the score tied at 58-58, SEMO posted the next seven points to take their largest lead with 5:33 left. Evansville missed six shots in a row before Shamar Givance hit a pair of free throws before a 3-point play got UE within four at 67-63. Inside of the 4-minute mark, Noah Frederking picked up a 3-point play of his own to get his team within a possession (69-66).
The first basket of the night by Evan Kuhlman was a big one that got his squad even closer. A triple with just over a minute remaining made it a 73-71 SEMO lead. Trailing by two in the final seconds, UE made a last-second attempt from outside, but it fell just short.
With 12 games complete, the Aces will have 10 days off before facing UT Martin on December 18 at the Ford Center.
UE Student-Athletes Partnering with Toys-For-Tots
Join us in helping Local Children experience the Holiday's and Magic of Christmas.
UE Student-Athletes will be partnering with Toys-For-Tots, with two opportunities for collections of New, Un-Wrapped toys for all ages.
These dates are the December 4th Men's Basketball Game and the December 11th Women's Basketball Game.
Every donation will receive an Aces goodie bag for your help and generosity. We look forward to all the great donations and GO ACES!
Contribute to AceNotes
To have content considered for inclusion in AceNotes, please submit a Marketing Request Form. Deadline for submission to AceNotes is 10:00 a.m. on the requested date of publication. Only articles concerning UE related/sponsored activities will be accepted. Articles submitted to AceNotes may be edited for length and clarity. Submitter contact information is at the end of each article.