| | |
| --- | --- |
| AceNotes Today | Monday, November 22, 2021 |
2021 Employee Holiday Schedule
The University of Evansville will be closed during the holidays to allow our employees to enjoy this special time with their families. This year, our December holiday will be extended for one additional day, closing on December 22 to provide extra time with your families. As announced earlier this month, we are also closing on Wednesday, November 24 to provide our employees an additional day to enjoy the Thanksgiving holiday.
The following November – December holiday schedule will be observed:
Thanksgiving Holiday
Closed Wednesday, November 24 through Friday, November 26
Offices reopen on Monday, November 29
Winter Holiday Break
Closed Wednesday, December 22 through Friday, December 31
Offices reopen on Monday, January 3
Save the Date: Winter on Walnut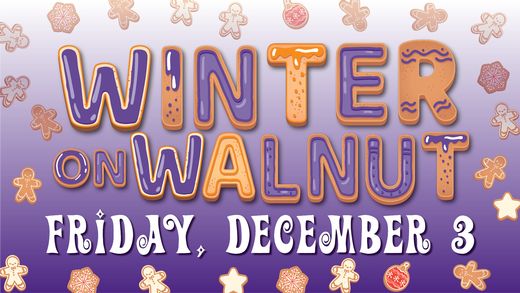 Mark your calendars for Friday, December 3, and make plans to join us for Winter on Walnut! The event is open to the campus community (students and employees) and alumni (via email invitation).
From 5-9PM, stop by Walnut Street for food and festivities. There will be holiday-themed food, treats, and drinks, as well as marshmallow roasting, horse-drawn carriage rides, a Christmas marketplace, a Christmas tree farm, and giveaways. From 5-7PM, students can use a meal swipe on Walnut Street to receive a meal of chili, hot cider, and dessert!
At 6:30PM, we will light the campus Christmas tree outside Graves Hall.
At 7:00PM, join us in Neu Chapel for the Candlelight Vespers service.
At 10PM, the Resident Students Association will host bingo in Eykamp Hall.
Let's kick off the holiday season together! We hope to see you there.
Let's Get Festive
The UESAA social committee is hosting a decorating contest for all employee areas across campus for the upcoming holiday season.
Dates to decorate: November 29 – December 10
Dates to vote: december 13 – december 17
decorate your office, department, cubicle, etc and then submit a picture to ll138@evansville.edu. voting will take place on the UE employee - positively purple facebook page. (if you have not yet joined this group, you need to join!) All pictures will be uploaded to the facebook page simultaneously at 8 am on Monday, december 13. The picture with the most likes at 5 pm on december 17 will win lunch for your area/department!
The SAA Social Committee encourages you to take a holiday stroll around campus and enjoy all the wonderful decorations. You can earn a yummy treat by capturing photos of the participating areas if you stop by our table set up in ridgway on Friday, december 17 11 am – 1 pm.
Changelab 310 Presents: What We Didn't Learn About Thanksgiving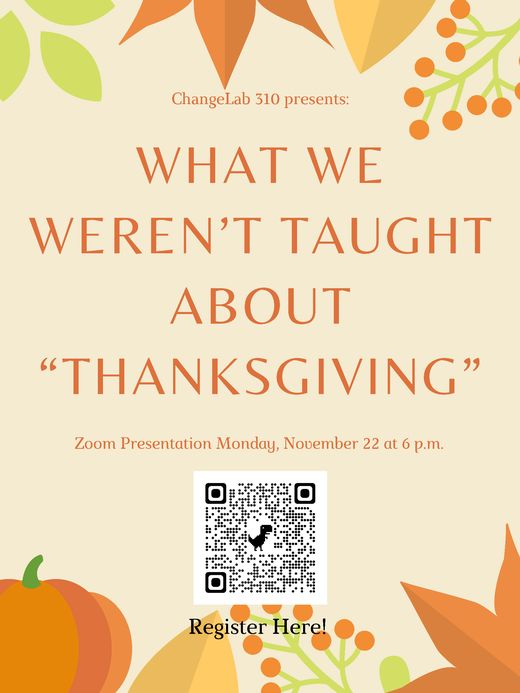 Change Lab 310 is a class that is working towards a Land Acknowledgement for UE, and towards educating the UE community on matters concerning Indigenous Peoples. In this webinar, students from Change Lab 310 will present research on the historical inaccuracies of the holiday we know as "Thanksgiving", and how we can move forward with more understanding and compassion during this time of the year.
More information about the event can be found on UEngage and on Instagram @uediversity!
Krannert Gallery Exhibit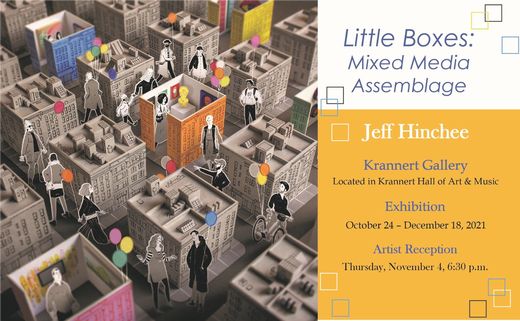 The Department of Art is pleased to announce the exhibition entitled Little Boxes: Mixed Media Assemblage by artist and visiting Theatre faculty Jeff Hinchee. Please visit the Krannert Gallery between now and December 18.
UE Music Conservatory Hosts Pre-College Pianists
The Music Conservatory recently hosted the annual "KEY" (Keyboard Education for Youth) Competition sponsored by the Greater Evansville Music Teachers Association. Over 90 pre-college pianists, area piano teachers, and parents were on campus for the competition and evening recital of winners on November 20. UE piano majors served as assistants for the judges during the event.
Writing Center CLOSED for Thanksgiving Holiday
The Writing Center will close the afternoon of Tuesday, November 23, and continue until the following Monday, November 29, to allow student tutors to enjoy their holidays. Thank you for your cooperation!
Making Change on Campus
Following the recent Campus Culture panel, students are working to put some groups together to make progress on the issues brought up (e.g. lack of mental health support, toxicity in Greek Life, discrimination and lack of diversity on campus). If you're interested in pursuing activism on campus please respond to the following survey:
https://forms.gle/5rxVCVXGYegMGApY6
Recycling at UE
At UE, the following items can be placed in an appropriate recycling bin:
Paper products such as newspapers, office paper, magazines, and empty cereal boxes
Cardboard - clean and free of any food residue, flattened and put in cardboard bins or placed behind paper bins.
Note: Please place books and used toner cartridges next to the recycle bins
Please do NOT put the following items in UE's recycling bins:
Glass
Pizza boxes – these can contain food or grease
Trash such as leftover food and candy wrappers
Styrofoam
Full or partially full plastic or aluminum drink containers
Plastic bags or bubble wrap
Used tissues and paper towels
To find out where to drop off recyclables at UE, why it's important to recycle and more, check out the UE Recycling Guide at https://www.evansville.edu/residencelife/services/greenGuide.cfm. Call 2697 or email ae152@evansville.edu with questions.
NEW: Veteran focused Spring 2022 ChangeLab. CHNG 310-8Y1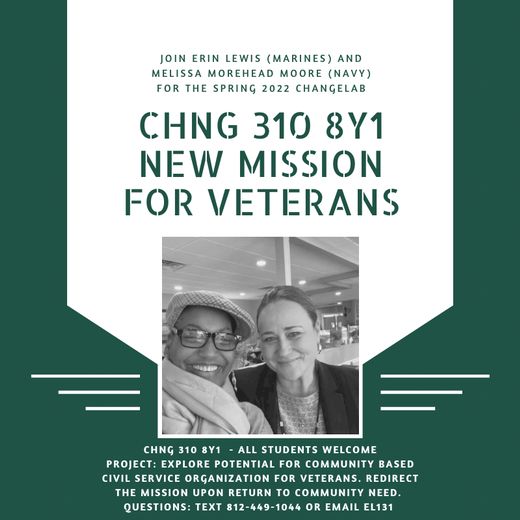 NEW: Veteran focused Spring 2022 ChangeLab. CHNG 310-8Y1. Students in this class will explore the potential for a community-based civil service organization that allows veterans to redirect the mission to community need once they return home. All students are welcome, and the class will be available for variable credit, 0-3 credit hours. The ChangeLab will be co-coached by Erin Lewis, Center for Innovation & Change Executive Director and former US Marine, and Melissa Morehead Moore, Navy Veteran, local community organizer, entrepreneur and Co-Founder of the Podcast Trashed It, which helps women focus on getting rid of emotional garbage in their lives. Questions? Contact EL131
Winter Housing
Residence Hall Students - do you need a place to stay this winter? The residence life office has limited winter housing available. Only students participating in official University functions or with approved reasons will be considered for winter housing.
Students approved for winter housing may be assigned a temporary room in another housing facility and may not have access to their permanent rooms during winter break. Approvals are subject to room availability. Students are charged a flat fee of $400 for winter housing.
Students seeking winter housing must submit a Winter Housing Request Form by December 1, 2021, available through this link - https://uesurvey.evansville.edu/WinterHousing.
Students who live in Village housing can stay in their apartment or house at no additional cost but we do ask that you let us know when you will be on campus by filling out this form - https://www.surveymonkey.com/r/villagewinterhousing.
UE men drop home contest to UCF
A late run in the first half keyed a second-half spurt that saw UCF pick up a 75-59 win over the University of Evansville men's basketball team inside the Ford Center on Saturday afternoon.
With the Knights (4-0) hanging on to a 4-point lead in the final minute of the first half, they wrapped up the period on a 5-0 run before pulling away in the second half.
"We have played good teams so far, but I thought all around that UCF was the most difficult test so far. I thought our guys responded very well and played better today, which was encouraging," UE head coach Todd Lickliter commented. "We always play to win, without question, but we prepared well and a challenge like we faced today will help us grow."
Leading the Purple Aces (2-3) was Shamar Givance, who scored 14 points, was 4-for-7 from outside and led all players with six assists. Noah Frederking was 5-of-7 from the field on his way to 12 points while Jawaun Newton recorded 10 points. Evan Kuhlman led the way on the boards, tying for the top total in the game with six caroms.
UCF saw Darin Green Jr. lead all scorers with 17 while Darius Perry and Tyem Freeman finished with 15 and 11, respectively.
Triples were falling early in the contest with the first four baskets coming from outside leading to a 6-6 score. Noah Frederking and Jawaun Newton hit early triples for UE. A jumper by Evan Kuhlman put the Aces in front by an 8-6 tally before the Knights hit another triple to take their first lead at 9-8. Two more triples found their way through the next for UCF to help them push the lead to six at 22-16.
Blaise Beauchamp got UE right back in it, converting a 4-point play with 11:24 on the clock to make it a 2-point game. Two minutes later, a layup by Frederking made it a 2-point game once again before UCF turned up the defensive intensity keeping UE scoreless for a span of 5:20 while pushing the lead to a game-high eight points. Evansville went 0-for-5 while turning it over twice during that stretch.
Shamar Givance knocked down his second triple of the half to end the stretch and get the Aces back within five, but a 3-pointer in the final seconds for the Knights sent them to the break with a 39-30 lead. Givance scored nine in the opening period, all coming from outside. The teams combined to hit 13 triples in the first half.
The first seven minutes of the second half saw UCF add to its lead, going up by a 51-36 score with just over 13 minutes left in the contest. As the game approached eight minutes remaining, the Knights' lead stood at 61-43. Evansville worked to claw back with Gage Bobe knocking down a triple before Newton made a nice play to finish off a layup, but UCF would respond to take its largest lead of the day of 21 points inside of the 7-minute mark. Evansville closed in the late minutes before the Knights secured the 75-59 win.
Both teams finished with 10 3-point makes but it was UCF completing the day shooting 49.1% with the Aces finishing at 43.5%. The Knights also finished with a 32-23 rebounding advantage.
Following a travel day on Sunday, the Aces will be taking part in the Gulf Coast Showcase, which opens on Monday morning with a 10 a.m. CT game against Rice in Fort Myers, Fla.
Volleyball clinches #5 spot in final MVC standings
For the first time since 2000, the University of Evansville volleyball team has clinched a top five seed in the Missouri Valley Conference Championship. Saturday's final results gave UE the #5 seed in the upcoming championship where they are set to take on 4th-seeded Valparaiso on Thursday in Normal, Ill. The game is set for 3:30 p.m. CT with the winner advancing to play Loyola on Friday.
On Saturday evening, Alondra Vazquez and Giulia Cardona combined to record 34 kills, but Missouri State's Amelia Flynn had a match-high of 19 to lead the Bears to a 3-1 win over the Purple Aces inside Hammons Student Center.
Vazquez led UE (19-10, 9-9 MVC) with 18 kills while Cardona recorded 16. Defensively, Blakeley Freeman registered a career-high 19 digs while Kate Tsironis had three blocks. Taya Haffner finished with 45 assists and 8 digs. Flynn led the Bears (17-13, 8-10 MVC) with her kill tally while Katie Wemhoener led all players with 23 digs.
Set 1 – MSU 25, UE 16
Three of the first four points in the contest belonged to the Bears, who would lead for the duration of the opening set. Missouri State pushed its lead to five points with kills by Madisyn Steele and Alondra Vazquez keeping the Aces within striking distance. The momentum changed as MSU turned a 16-11 lead into a 21-11 advantage, scoring five in a row. The frame finished with the Bears taking a 25-16 decision.
Set 2 – UE 25, MSU 23
Evansville performed much better in the second set as the teams exchanged the lead numerous times to open before the Aces grabbed their largest lead. With things tied at 11-11, Kate Tsironis and Giulia Cardona picked up kills to help Evansville score three in a row. Kills by Melanie Feliciano and Vazquez expanded the lead even more to 18-13. Missouri State never gave up as they made things very interesting down the stretch. With the Aces leading 24-21, MSU scored a pair to get within one, but a kill from Vazquez sealed the 25-23 win to tie the match at 1-1.
Set 3 – MSU 25, UE 17
With the score tied at 3-3, Missouri State scored six in a row with Amelia Flynn notching two kills to put the momentum on the Bears side. Giulia Cardona ended the MSU stretch with a kill before an error saw UE get even closer at 11-7. The defining stretch came with UE trailing 12-8 as Missouri State posted the next six tallies to extend their lead to ten before taking the set by a 25-17 final.
Set 4 – MSU 25, UE 19
The teams battled to an early 5-5 tie before the Bears scored two in a row to take the first multi-point lead of the set. The Aces made it a 9-8 game when Cardona picked up a service ace, but Missouri State countered with five in a row. Their lead would reach seven points (20-13) before Evansville made a final push to send it to a fifth set. Blakeley Freeman recorded an ace before an MSU error saw the Aces get within three at 22-19, but the final three points of the evening belonged to the Bears and they would win by a 25-19 score to finish the match.
Gulf Coast Showcase begins on Monday
A stretch of four games in five days continues on Monday when the University of Evansville men's basketball team opens the Gulf Coast Showcase against Rice at 10 a.m. CT. The game will be carried live on Flo Sports and the Purple Aces Radio Network.
Last Time Out
- On Saturday, UE fell by a final of 75-69 to UCF at the Ford Center
- A turning point came in the final minute of the first half - the Knights held a 4-point lead before a 5-0 spurt sent them to the half up by nine
- UCF led by as many as 21 in the second half before winning by 16
- Shamar Givance was 4-for-7 from outside on his way to a team-high 14 points...he added six assists and a steal
- Noah Frederking was 5-of-7 from the field and scored 12 points while Jawaun Newton completed the game with 10
Doing Just About Everything
- Every time he takes the floor, Shamar Givance is a threat to record a triple double and he has continued on that path through four games this season
- Following a 7-point, 5-assist, 4-rebound effort at Cincinnati, Givance led the Aces in points (16), rebounds (7) and steals (3) in the victory against IUPUI
- At Belmont, Givance had his season-high of 17 points, which led all scorers...he was 5-for-7 from the field and 4-of-6 from outside, tying his career high in long range makes before totaling 11 points, 7 helpers and 5 boards against DePauw
- Givance added six more assists and 14 points versus UCF while hitting 4 of his 7 attempts from long range...after starting the season 1-for-6 from outside, he has knocked down 8 of his last 16
Making the Adjustment
- Junior Antoine Smith Jr. has gotten off to a nice start to his UE career...in the regular season opener, he played close to 29 minutes while recording 3 points and 2 rebounds before seeing 20:31 of work against IUPUI
- His first regular season start came at Belmont where he grabbed two rebounds
- Smith had his top UE performance against UCF, scoring 7 points on 3-of-6 shooting
Back in Form
- Noah Frederking missed the Belmont game due to a mild injury, but rebounded nicely in the last two games
- Frederking recorded his first double figure game of the season versus DePauw, scoring 11 points while hitting 3 of his 4 outside tries before adding 12 against UCF
- The 5th year senior averaged 3.0 PPG over the first two games, but has notched 11.5 PPG in the last two
- He has hit 7 of his 12 3-point attempts on the season and started the weekend in the top five in the MVC
Looking Back
- The last trip to the Gulf Coast Showcase for UE came in 2014
- Following a 58-52 win over Fresno State in the opener, UE dropped a close 64-62 game to Green Bay
- The finale saw the Aces defeat San Francisco by a 79-72 final
Scouting the Opponent
- Rice stands at 3-1 following its first four games of the season
- Prior to heading to Florida, the Owls defeated New Orleans by a final of 83-78
- The lone defeat for the Owls came against crosstown rival Houston - 79-46 - on Nov. 12
- Three Rice players average double figures led by Travis Evee
- Evee paces the team with 17.8 points per game while draining 46.9% of his 3-point tries
- Carl Pierre checks in with 12 points per game while Max Fielder is averaging 10 points and a team-high 10.8 caroms per contest
First road trip up next for unbeaten Aces
Following a clean sweep of its three-game season-opening homestand, the University of Evansville women's basketball team takes to the road for the first time with a trip to take on Eastern Illinois at 6 PM on Saturday night in Charleston, Ill.
Last Game: Evansville 67, EKU 57
• Continuing its impressive start to the season, the University of Evansville women's basketball team battled and showed intensity on the defensive end in a 67-57 win over Eastern Kentucky on Wednesday night inside the Ford Center in downtown Evansville.
• "I think they just knew that we didn't play our best game in the first half and they knew that we can play better than that and we came out and we just kind of kept building that lead and we gained confidence as it went," said Aces head women's basketball coach Robyn Scherr-Wells. "I'm so proud of our girls. They have worked so hard for this and they're starting to believe. You can see that on the court. We're getting better with each game, so I'm excited with where we're at. We've got a lot of things we've got to grow and get better at, but I'm just really proud of where we're at."
• For the third-straight time to open this season, junior Abby Feit led the way for Evansville offensively, scoring a game-high 18 points on an efficient 8-11 performance from the field, while battling foul trouble for much of the second half. Also finishing in double-figures were seniors A'Niah Griffin (14 points) and Anna Newman (13) both coming off the bench to aid the Aces effort. The Colonels were led by Jayla Johnson on the night, who tallied 14 points for EKU before fouling-out after 22 minutes on the floor.
• The early portions of the game were marked by turnovers as both teams combined for six turnovers inside the first 2:06 of the contest. After the early sloppiness, both teams settled in and Evansville grabbed an early five-point lead at 9-4. Feit dominated the stat sheet early, scoring 14 of Evansville's first 20 points, but its was the Colonels who held the lead on the scoreboard. EKU stretched its lead as large as eight on three separate occasions midway through the second quarter before Evansville began to battle back. On the offensive end, Feit knocked-down a three with 5:44 left in the opening half, which was followed-up by a triple from Griffin that trimmed EKU's advantage to just two. Down the stretch of the second quarter, Newman's offense was key, scoring six points in the final four minutes of the half, helping Evansville retake a two-point advantage at the break.
• To begin the second half, EKU quickly retook the lead on a three by Johnson just 12 seconds in, but the Aces answered 21 seconds later with a triple from Newman to regain UE the lead. Evansville would never look back after taking the lead on Newman's three, but the second half was not without its tense moments. The Colonels kept Evansville within five points or less through much of the third quarter until a stifling defensive effort paid dividends for the Aces late in the period.
• The Aces limited the Colonels to just 22.9% shooting in the second half, allowing EKU to hit just eight second-half field goals, while Evansville's offense continued to be efficient, shooting 46.2% over the final 20 minutes. Evansville's lead reached its largest point at 16 with less than 90 seconds left in the game before EKU turned-up the pressure late and inched back within 10 in the Aces 67-57 win.
• The win earns Evansville its first 3-0 start since the 1997-98 campaign when UE captured five-straight wins to open the season. Evansville's start marks just the second time in program history that the Aces have won their first three games by double-digits, matching the 1972-73 team coached by Evansville women's sports pioneer Lois Patton that secured double-digit victories over Oakland City, Vincennes, and IU Nurses in program's third season of the modern era.
Previewing the Matchup: Eastern Illinois
• Evansville and Eastern Illinois are meeting for the 18th time in series history with the Panthers owning a 12-5 lead in the all-time series.
• The two sides last met inside Meeks Family Fieldhouse on Nov. 19, 2019 with the Panthers capturing a 90-44 win over UE.
• EIU enters Saturday night's contest with an unbeaten 2-0 record, most recently defeating MVC foe Indiana State, 64-55, on Wednesday night in Terre Haute.
• The Aces 67-57 win over EKU on Wednesday marked their third-straight win to open the season, Evansville's best start since the 1997-98 campaign.
• Evansville is one of just two remaining team in the MVC to still be undefeated, joining Bradley, who is currently 2-0, who made the NCAA Tournament a season ago.
• The Aces first three wins each came by 10-or-more points. An Evansville team has not accomplished this feat since the 1972-73 season when UE women's sports pioneer led the Aces to wins over Oakland City, Vincennes, and IU Nurses in just the third season of the program's modern era.
Myszka Protects the Rim
• It has taken little time for Australian freshman Kodie Myszka to adjust to the American collegiate game.
• Myszka has come off the bench in all three of the Aces games this season and has made an impact in limited minutes.
• Myszka leads the Aces with eight blocks on the season, placing the forward in 18th in the nation in the category and tied for the top spot in the MVC with Missouri State's Jasmine Franklin.
Road Openers
• Evansville looks to reverse its course in road openers in recent history
• The Aces eye their first win in its road opener since 2012-13, last capturing a win in the road opener in a 54-45 triumph over Ball State on Nov. 9, 2012.
• Only two coaches in UE history have won their road openers with Becky Weinenger achieving the feat in 1976 and Tricia Cullop winning her first road game in 2000.
Volleyball opens weekend with 3-0 win at SIU
Closing in on their second Missouri Valley Conference Championship berth in three seasons, the University of Evansville volleyball team defeated Southern Illinois by a 3-0 final on Friday evening in Carbondale.
Alondra Vazquez excelled in every facet of the game, leading the Purple Aces (19-9, 9-8 MVC) with 14 kills. She added 7 digs, 3 assists and a pair of service aces. Giulia Cardona finished the evening with 13 kills and 2 aces while Melanie Feliciano recorded 7 kills. Blakeley Freeman registered a team-high 11 digs while Taya Haffner finished with 31 assists.
The Salukis (5-25, 0-17 MVC) were led by 9-kill performances from Tatum Tornatta and Alex Washington.
Set 1 – UE 25, SIU 19
Each team had a turn in the lead early in the opening set, but with the score tied at 8-8, a Giulia Cardona kill began a 3-0 stretch that would put UE in the lead for good. Cardona finished the run with an ace. The Salukis remained close, cutting the deficit to 14-12 before a kill by Alondra Vazquez began another 3-0 run. Evansville finished the set with a 25-19 win with Vazquez tallying the clinching kill.
Set 2 – UE 25, SIU 18
A 5-2 stretch by the Aces began the second frame with Taya Haffner capping off the start with her first ace of the match. SIU got within a pair at 7-5 before kills by Laura Ruiz and Kate Tsironis stretched the lead to 14-9. Southern Illinois was not deterred by the deficit as a UE error helped the close the gap to 17-16. Evansville countered with a 4-0 run that saw Melanie Feliciano pick up a kill. From there, the Aces took a 2-0 match lead with a 25-18 decision.
Set 3 – UE 25, SIU 17
Southern Illinois wrested away an 8-6 lead in the opening moments of the third set before Evansville tallied three in a row to go in front. With UE holding a 12-11 lead, they would change the course of the set by reeling off six points in a row. Following a Vazquez kill, the Aces forced consecutive Saluki errors to extend the lead to 15-11. Following an SIU time out, Cecilia Thon continued the run with an ace before the lead grew to 18-11. Evansville continued to add to the lead down the stretch, earning the 19th win of the season on the strength of a 25-17 decision.
Tomorrow evening, the Aces close out the regular season with a 5 p.m. road match at Missouri State.
Men's basketball faces UCF on Saturday
On Saturday at 1 p.m., the University of Evansville men's basketball will tangle with the University of Central Florida inside the Ford Center. The game will be carried live on ESPN+ and the Purple Aces Radio Network.
Last Time Out
- Facing DePauw on Tuesday, the Purple Aces shot 53.8% for the game and 43.5% from outside on the way to a 69-58 win
- The Tigers put forth a strong effort, leading by as many as seven points before UE stretched the lead out in the second half
- A career night by Evan Kuhlman saw him hit 5 of his 7 3-point tries on the way to 23 points...his point tally and 3-point makes were both the top numbers of his career
- Jawaun Newton scored 15 points, hitting 6 out of 8 field goals from inside the arc
- Shamar Givance and Noah Frederking finished with 11 points apiece...Givance added 7 assists and 5 rebounds while Frederking was 3-of-4 from long range
Scouting the Opponent
- UCF enters Saturday's match-up with a 3-0 record following a 63-54 triumph over Jacksonville on Tuesday evening
- Last weekend, the Knights took to the road and defeated the University of Miami by a 95-89 final
- Darin Green Jr. leads UCF with 16.0 points while shooting 48.6% from the field and 47.4% from outside
- Darius Perry is averaging 12.0 PPG while C.J. Walker has notched 11.7 points and a team-high 6.7 rebounds per contest
- The Knights are extremely efficient from the line, hitting 82.0% of their attempts as a team
Maybe a Record?
- On Tuesday, UE and DePauw combined to make 5 free throws in the game
- It is the lowest tally on record in UE's Division I history and could be a record low for the program
- Last season, UE and Valparaiso combined for six makes from the line, one of multiple occasions a UE game has finished with 6
Top Game
- Riding the top scoring streak of his career to finish last season, Evan Kuhlman has seen that continue this fall
- After reaching double figures in the final six games last spring, Kuhlman has done so in three out of four games (9 out of 10 overall) - the top streak of his career
- His most recent effort saw him score a career-high 23 points while hitting 5 out of 7 3-point attempts against DePauw
- For the season, Kuhlman has hit an average of 2.8 triples per game, 3rd in the MVC
Trending Upwards
- After scoring five points in the opener at Cincinnati, Jawaun Newton has rebounded to reach double figures in the last three games while improving his season average to 10.5 points per game
- Newton has averaged 12.3 PPG over the last three contests
- His top outing came against DePauw where he registered 15 points while hitting 7 out of 12 attempts including 6 out of 8 from inside the arc
Back in Form
- Noah Frederking missed the Belmont game due to a mild injury, but rebounded nicely against DePauw
- Frederking recorded his first double figure game of the season, scoring 11 points while hitting 3 of his 4 outside tries
- He has hit 5 of his 8 3-point attempts on the season and ranks 4th in the MVC with his 62.5% shooting beyond the arc
Contribute to AceNotes
To have content considered for inclusion in AceNotes, please submit a Marketing Request Form. Deadline for submission to AceNotes is 10:00 a.m. on the requested date of publication. Only articles concerning UE related/sponsored activities will be accepted. Articles submitted to AceNotes may be edited for length and clarity. Submitter contact information is at the end of each article.