| | |
| --- | --- |
| AceNotes Today | Monday, November 15, 2021 |
This Week in Music
On Sunday November 21, the UE Choirs will be presenting their Fall Concert at 6:00 p.m. in Neu Chapel. This is the first choral concert at UE since March of 2020. The UE University Choir and the UE Choral Society will perform works ranging from the 17th century through today. Along with choral classics by Haydn, Mendelssohn, and Schütz, recent works by American composer Elaine Hagenberg and British composer Bob Chilcott will be heard. Also on the program are works by the Hungarian composer Béla Bartók and British Romantic-era composer Hubert Parry. Admission is free and open to the public. UE Music Conservatory performances continue to require masks for everyone in attendance. The concert can also be viewed by live-stream at: https://www.evansville.edu/majors/music/calendar.cfm
Also on Sunday, Senior Music Education Major, Grace Sinclair will be presenting her senior recital on flute. Grace is a student of Dr. Leanne Hampton, Consortium Instructor of Flute. Grace's senior recital is at 1:00 p.m. in Neu Chapel. Admission is free and open to the public. UE Music Conservatory performances continue to require masks for everyone in attendance.
This Week in Religious Life
The student organization, Faith In Action, is having a student-led Bible study on Sundays at 2:00 pm at Redeemer Lutheran (across the street from campus). The study is focused on "Walking With Jesus on Campus." For more information contact Jeremy Seger at js948@evansville.edu.
Honors Program Project Presentations - Today at 5:00pm
The Honors Program invites the campus community to attend the Honors Program Project Presentations today at 5:00pm. The session will be held in Koch Center 101.
The honors project represents the culmination of the honors experience and provides an opportunity for students to explore an area about which they are passionate. The honors project may consist of a research project, thesis, or creative work.
The following Honors Program students have finished their projects this semester and will be presenting at this event. We hope you will join us to support these students and hear about the fantastic work which they have completed.
Cecilia Thon – "The Role of Trade Agreements on Regional Political Stability and the Decrease of Interstate Conflict"
Steph Voteau – "In-Betweens: A Short Film on Silence"
Meghana Bhaskara and Pranav Haran – "Catalytic Dehydrogenative Coupling of Alcohols using POCOP and PNCNP Nickel and Ruthenium Catalysts"


CDEI Presents: I-House - Healthcare Disparities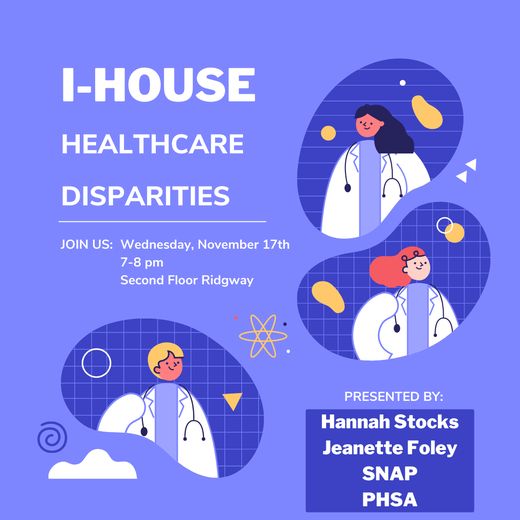 Join the CDEI in the Gallery (second floor Ridgway) on Wednesday, November 17th from 7-8pm for our fifth I-House of the semester!
This event, hosted by Hannah Stocks, Jeanette Foley, SNAP, and PHSA, will provide pertinent information about healthcare disparities in the United States and around the world.
For updates on more CDEI programming, follow us on Instagram @uediversity!
CDEI Presents: Spill the Tea on Gender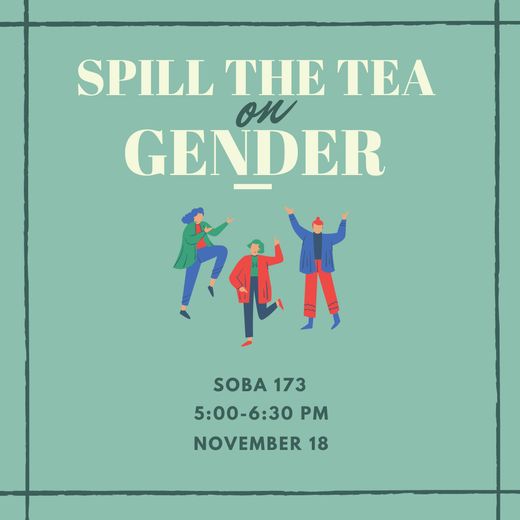 The CDEI, in collaboration with Dr. Edward Curran and members of our student body, will be hosting a Spill the Tea session on Thursday, November 18 from 5-6:30pm. Join us in SOBA 173, where we will be spilling the tea on all things gender, pronouns, and identity, as well as discussing best practices for implementing LGBTQ+ inclusivity in the classroom. We hope to see you there!
Join Harlaxton during International Education Week
Harlaxton College will be offering virtual events every day during International Education Week, November 15-19, 2021 at noon! We're offering information sessions for both students and faculty. Detailed session information and registration may be found below. We hope you can join us!
For any questions, please email harlaxton@evansville.edu.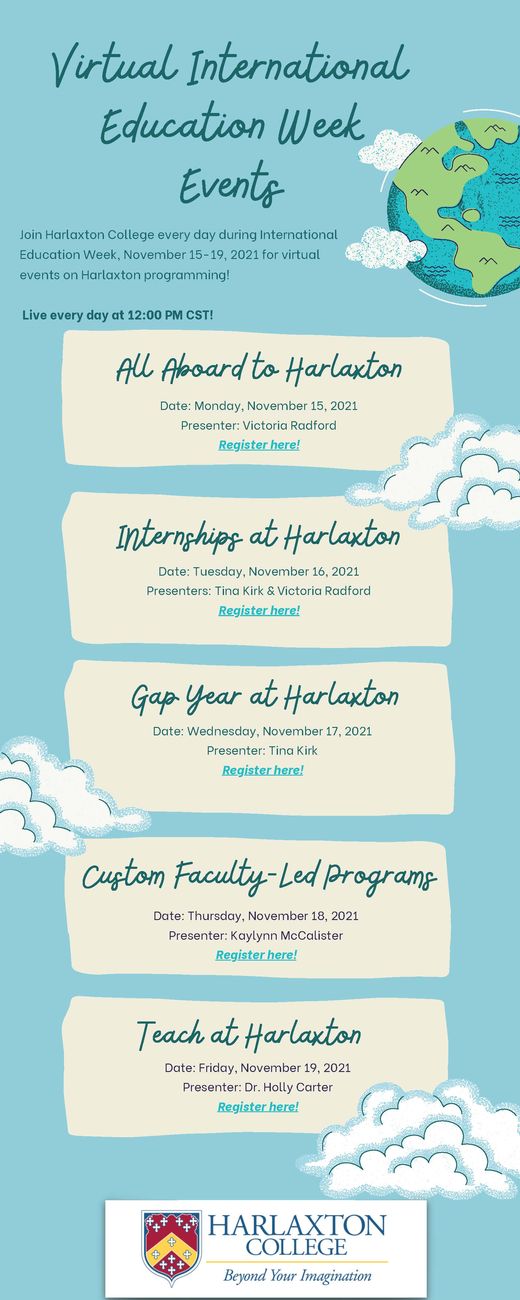 Musical Madness Signups
The Directors of Musical Madness are excited to announce the Spring 2022 theme to be 'Game Shows!' In light of the many challenges the UE community has faced during the COVID-19 pandemic, all proceeds from Musical Madness will be donated to Aces Haven to combat the food insecurity that our campus community faces on a daily basis.
If your organization would like to be a part of Musical Madness, please use the following link to indicate your commitment and or interest: https://www.signupgenius.com/go/30e044ba8aa2ba0ff2-musical. When signing up, there is a comment box that can be used to tell us about your organizations demographics, which will be helpful when pairing organizations.
Requirements:
1. To be considered an active participant of Musical Madness, each organization must have at least 1 director and 2 actors.
2. With organization pairings, casts must include a minimum of 6 members.
3. Participants must be current students with a minimum of a 2.0 GPA.
Pairings will be announced Friday, November 12th. If you are unable to sign-up before November 12th, please contact Lizzy Stainback (es335) and Max Budowsky (mb556) for assistance.
University of Evansville Hosting the High School Changemaker Challenge

Students will compete for a chance at 4-year tuition scholarships
Evansville, IN (11/11/2021) — The University of Evansville (UE) is pleased to announce the upcoming High School Changemaker Challenge, sponsored by Toyota. Any high school junior or senior is invited to participate for a chance to win a four-year scholarship, with the top prize offering full tuition.
UE believes everyone can be a changemaker, and positive change doesn't have to wait until college. The Changemaker Challenge, created by the University's Center for Innovation and Change, encourages the younger generation to identify and solve challenges in the world through innovation and creativity. Students will share their unique ideas (products, services, or programs) in the form of a 2-minute video, and scholarships will be awarded to first through third place. Once they enroll at UE to continue their education, students can continue designing and implementing their ideas to make a lasting difference.
Interested participants can attend an online information session on Thursday, November 18. Video recordings describing students' ideas must be submitted by December 8, and the top 20 finalists will be announced on the UE website on December 15. The final round will be held on UE's campus on January 25, 2022, where winners will be selected. To register for the information session and competition, please visit evansville.edu/cc-hs.
The competition is open to any high school junior or senior, and they may compete individually or in teams of up to three. Home school and club entries (e.g. Scouts, Boys and Girls Club, 4-H) will also be eligible. To qualify for a scholarship, competitors must also attend the in-person final round on campus in Evansville, Indiana. A separate Changemaker Challenge, beginning at a later date, will be virtual and geared towards a national and global audience that cannot compete in-person.
Competitors may be eligible to receive special prizes for forming ideas that:
Increase girls' access and exposure to science fields (e.g. a summer camp for girls interested in physics)
Address or mitigate climate change (e.g. decreasing air pollution, rooftop gardens)
Increase access to physical activity or health options (e.g. more dance classes or recess in schools, fitness trails, creative outdoor play options)
Provide creative ideas to improve quality of life in Evansville's Promise Zone
Winning students who choose UE as their college destination will receive four-year scholarships to attend UE as listed below:
1st place: Full tuition
2nd place: $23,000 tuition
3rd place: $18,000 tuition
Students that participate will receive ongoing support from the UE Center for Innovation and Change, including online training and connections to faculty experts. To submit your video or learn more about the High School Changemaker Challenge, visit evansville.edu/cc-hs or email Brooksie Smith, the Center's associate director, at bs267@evansville.edu.
Students at the University of Evansville shape powerful and enduring change. UE is the first in Indiana to be designated as an Ashoka U Changemaker Campus, and its changemaking culture empowers students to improve the world around them as UE Changemakers. UE has an array of majors in business; engineering; the arts and sciences; and health science programs. UE has a diverse student body that represents 44 states and 52 countries. U.S. News & World Report recognizes UE as the #4 Best Regional University in the Midwest. For more information, please visit evansville.edu.
Psychology Survey - Extra Credit Opportunity
Calling ALL college students! We are seeking participants to participate in a research study survey. By taking this 10-15 minute survey, you are contributing to science! We appreciate your help, and please share this post with your peers!
This study aims to understand effects of emotion and social status. For your participation in this survey you could earn up to 1 point of extra credit in a psychology class that you are currently enrolled in this semester.
Click the link below to participate!
https://uoebusiness.co1.qualtrics.com/jfe/form/SV_3g8TZ0NWoIoTRgq
Spring Meal Plan Changes
Students can adjust meal plans for the Spring semester until Friday, January 14, 2022 at 5:00 p.m.
Professor Todd Matteson and Senior Art Student Rohan Karanjit exhibit artwork at SWOPE Museum
Their artwork was selected by this year's juror, Drék Davis, to be part of the 77th Annual Wabash Valley Exhibition. We had a record-breaking 515 entries submitted by 164 artists. Our juror selected a variety of styles and media, choosing 77 works by 72 artists. The exhibition opens Friday, October 5th, with the award announcement and ceremony that evening. The exhibition will run until Sunday, January 9th. Professor Matteson states, "This is part of the job for me as an artist and professor, being juried into exhibitions and I am always excited when it happens. But, when one of your students has their work accepted into exhibitions, the excitement goes through the roof. This is how it all starts for them. I am so excited for Rohan and what the future holds for him as an artist."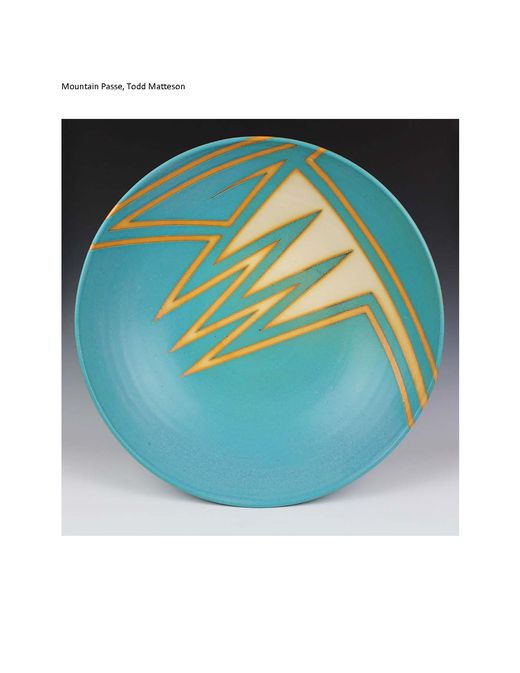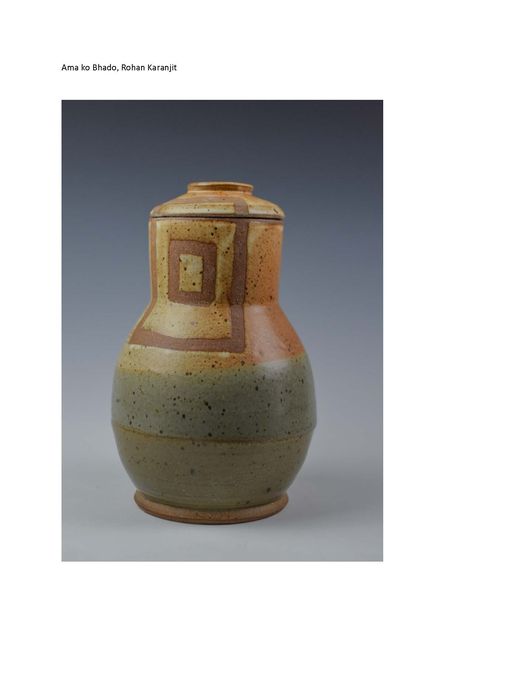 Congratulations Jameses
Congratulations to Paige James (Visit Coordinator) and Adam James (alumnus) on the birth of their son, Louis James!
Plikuhn Presents at International Conference
Mari Plikuhn, associate professor of sociology and Director of Sociology Programs and the Gerontology Center, presented virtually on November 11 at the annual conference of the Association of Significant Cemeteries of Europe, hosted by Highgate Cemetery in London, UK. Her presentation, titled "Memento Mori: The Importance of Historic Cemeteries in Death (and) Education," discussed the role of experiential field trips in preparing students to appreciate the reality of mortality and the significance of cultural death rituals in the mourning process.
Interested in a comparative look at death and dying? SOC 386- Death and Dying with Dr. Plikuhn will be offered at Harlaxton in Summer 2022. Contact her at mp168@evansville.edu for more information on the fascinating field trips and content included in this course!
Tremendous run ends for Aces in MVC Tournament Final
Closing-out an incredible late season run, the University of Evansville men's soccer team fell to No. 1 Missouri State, 3-0, in the MVC Tournament championship match on Sunday afternoon in Springfield, Mo.
Capturing four wins or advancements in the tournament in their final five matches prior to Sunday's championship, Evansville accomplished its best finish to a season in terms of record since 2017. Advancing to the championship match for the first time since 2009, Evansville reached the final for just the fourth time in program history.
In the final, Evansville was led offensively by junior Ethan Garvey and freshman Jose Vivas, who each recorded two shots, both putting one on-frame. In goal, redshirt junior Jacob Madden made five saves on the afternoon, bringing his total on the season to 81, the most by an Ace since Eric Teppen tallied 89 saves in 2013.
An even start for both teams saw the Aces and Bears both try to find the cracks in their opponents' backline. After a strong effort from both defenses for the opening 28 minutes, Missouri State found a seam and the back of the net to take a 1-0 lead in the 29th minute on a goal by Javier Martin Gil. 10 minutes later, the Bears scored a second, this time off the foot of Jon Koka. Evansville nearly pulled one back as the opening half waned as Nkosi Graham had an attempted cross deflected by Missouri State.
Seven minutes into the second half, Missouri State scored its third and final goal of the final, as Jesus Barea scored in what would be a 3-0 win for the Bears.
The Aces landed three on the all-MVC Tournament team with Madden, Graham, and Ethan Garvey all capturing all-tournament honors.
Evansville's season comes to a close with a 4-14-2 overall record and a 3-6-1 mark in Missouri Valley Conference play.
Aces cruise to Sunday victory over Oakland City, 100-59
After a big season-opening win on Tuesday, the University of Evansville women's basketball team did not suffer a letdown, turning-in a dominant performance in a 100-59 win over Oakland City on Sunday afternoon inside Meeks Family Fieldhouse in Evansville, Ind.
Junior Abby Feit matched hear scoring output from the last time the Aces faced the Mighty Oaks, pouring-in a game-high 28 points and finishing with 10 rebounds to open the season with back-to-back double-doubles. Also finishing in double-figures for the Aces were Myia Clark (18 points), Anna Newman (12), and Kodie Myszka (10). For Oakland City, Emilee Hope led the way in scoring, finishing with 18 points on four made three-pointers.
Evansville was powered by consistent offense and suffocating defense as the Aces recorded 21-or-more points in each quarter, while limiting the Mighty Oaks to 16 or less in each. The Aces forced 26 turnovers on the day and turned the giveaways into 29 points.
Efficiency on the offensive end was key to the Aces building a large lead as Evansville shot 62.5% (10-16) from the field in the opening quarter, including hitting three of its six attempts from beyond the arc, two of which were hit by Feit. The Aces shot higher than 50% in each of the first three quarters, combining to hit 26 of its first 45 shots.
After Oakland City tied the game twice in the opening two minutes, the Mighty Oaks would never draw closer as the Aces utilized an 11-2 run to pull away to a 16-7 lead. The Aces advantage swelled to 18 at the end of the first quarter and hit 31 at the half after a 13-4 run to close the half.
Evansville's offense was still efficient in the second half, but not quite to the same extent as it was in the opening 20 minutes. Playing 10 players on the day, Evansville used multiple different combinations, putting all 10 players on the court for 10 minutes or more with all scoring. A 21-13 advantage in the third quarter led into a more competitive final 10 minutes as the Aces won the quarter by just two points, 22-20, en route to the 100-59 win.
In 16 minutes off the bench, Myszka made an impressive impact, scoring 10 points, while gathering four rebounds, recording three assists, and tallying a team-best three blocks. Myszka's strong performance on Sunday follows a three-point, five-rebound, three-block night on Tuesday in the 62-52 win over Austin Peay.
Evansville returns to action at 6 PM on Wednesday, playing downtown at the Ford Center, against Eastern Kentucky in Evansville, Ind.

CHAMPIONSHIP BOUND: Madden's saves, Peck's penalty send Aces to championship match
Continuing its magical run, the University of Evansville men's soccer team outlasted No. 2 seed Loyola Chicago in penalty kicks to advance on from MVC Tournament semifinals, 2-2 (8-7 on PKs), on Friday evening in Springfield, Mo.
An intense, fast-paced match from the opening whistle, Evansville was powered by a penalty kick goal by Pablo Guillen and a late first half goal by Carlos Barcia. In goal, it was a classic performance from Jacob Madden, who made a career-high nine saves in the draw, including six in the second half and overtime.
An early break for Evansville helped fuel the early attack for the Aces as a handball was called on Loyola in the box, earning a penalty for UE in the sixth minute. Guillen, the typical taker for Evansville, stepped to the spot and finished past the keeper to foreshadow the game's ending and hand the Aces a 1-0 advantage. In the 20th minute, the Ramblers equalized as a ball was fired in from the top of the box from Andrew Mitchell to tie the match.
As the match entered the final 10 minutes of the first half, it was Loyola who scored its second-straight, this time off the foot of Alex Moskal, assisted by Tyler Biggs, earning Loyola the 2-1 lead before the break. But Evansville still had plenty to say before the match went to the half. Following a Loyola goal kick, Evansville earned a throw-in along the far touchline. Freshman Owen Butcher quickly took the throw-in, finding a sprinting Nkosi Graham down the left side. Graham made his way into the box and slipped the ball to the top where Barcia awaited. The junior played the ball to his left and ripped a shot that soared past the keeper and tied the match at two.
The second half saw Evansville tally just one shot, but the Aces were superb in the defensive third. Loyola racked-up eight shots in the second 45 minutes, including five on-frame, but Evansville was up to the task each time as the match moved into overtime. In overtime, redshirt junior Jakub Hall nearly ended it with a shot in the 95th minute that Kampman saved to head to the second and final overtime period. Each team put a shot on-goal in the second extra period, but again, the keepers for either side stepped up and the match moved to penalties.
Evansville and Loyola were both perfect in their first five penalties with neither keeper able to get much of a touch on the ball. The sixth PK taker for the Ramblers was Oscar Dueso, whose powerful chance was nearly deflected by Madden, but lofted high into goal. For the Aces in the six spot, Barcia stepped to the spot and calmly took his penalty, as Kampman got a piece of Barcia's attempt, but it wasn't enough as it found the back of the net. In the seven spot, Zambrano accurately slipped the ball to the far post, sending the PKs to an eighth round. As Loyola stepped up, Madden made a huge save, but was ruled to have left the goal line early. Having to redo the attempt, the Loyola penalty take again tried Madden's left and the Round Rock, Texas native picked right again, grabbing the ball with an outstretched arm to give Evansville a chance to end it. Redshirt senior Davis Peck had the opportunity in front of him and he did not disappoint. With confidence, Peck struck the ball to the far post and kept it away from the keeper, advancing the Aces to the MVC championship match.
The championship match appearance is Evansville's first since 2009 and just its third all-time.
The Aces take on top-seeded and 10th-ranked Missouri State in Springfield, Mo. on Sunday at 1 PM in the MVC Tournament title match.

Men's basketball falls in road contest at Belmont
Belmont University held a 20-point lead at the half before adding to it in the final 20 minutes on the way to an 81-43 win over the University of Evansville men's basketball team on Saturday inside the Curb Event Center.
Shooting 52.5%, the Bruins (1-1) led by as many as 46 in the second half. Evansville (1-2) finished at 27.5% with Shamar Givance hitting five of his seven attempts before finishing with 17 points. Jawaun Newton scored 10 points while leading the Purple Aces with six rebounds.
"Belmont is a good team who played very well today," UE head coach Todd Lickliter said. "We could not match their aggressiveness and their skill."
Four Belmont players reached double figures with Grayson Murphy hitting six out of seven field goal tries on his way to 16 points. Will Richard and Ben Sheppard scored 11 apiece while Nick Muszynski finished with 10.
Three of the opening four attempts for Belmont found the bottom of the net, giving them a 6-2 advantage out of the gate. Jawaun Newton grabbed an offensive rebound before dribbling it into the corner before knocking down a 3-pointer to get UE within one. Newton struck again with a field goal at the 13:20 mark to cut the gap to three (10-7) before the Bruins took control.
Belmont held the Aces scoreless for a span of 7:05 while scoring the next 12 points to go up 22-7. The Bruins defense held the Aces to 0-for-6 shooting while forcing four turnovers during the run. Shamar Givance ended the drought with a triple with 6:15 on the clock. Another 0-6 shooting stretch saw BU add five more to the lead, opening a 27-10 lead. With just over a minute on the clock, it was Givance connecting from downtown once again to score the Aces' 13th point of the game.
On the ensuing two possessions, the Bruins connected from outside and would take a 34-14 lead at the break. In the second half, it was all Belmont. Over the opening five minutes of the period, the Aces kept the deficit around 20 points, trailing 42-22, but Belmont turned up the pressure. A 25-5 run made it a 67-27 game with eight minutes remaining before the Bruins took the contest by a final of 81-43.
The final rebounding tally was 41-26 in favor of the Bruins while the Aces turned it over 20 times while forcing 12 Belmont turnovers.
Evansville looks to rebounds on Tuesday when they play host to DePauw.
Three More School Records Fall For UE Swimming & Diving At A3 Invite
The University of Evansville swimming and diving teams wrapped up competition in the A3 Performance Invitational hosted by Southern Illinois in record fashion on Saturday, as the Purple Aces broke three school records en route to a second-place finish on both the men's and women's sides.
Sophomore Jackson Caudill (Mount Sterling, Ky./Montgomery County) made history in both the 1,000- and 1,650-yard freestyle record books with a single swim, as he broke both school records on the afternoon. Caudill's 1,000-yard split of 9:35.58 lowered his own school-record in the distance, while he became the first Purple Ace to go below 16 minutes in the mile swim with a mark of 15:57.49. Junior Sarah Jahns (Lilburn, Ga./Parkview) also lowered her own school record in the 200-yard backstroke with a time of 2:00.17. In all, Evansville broke six school records at the A3 Invite.
"This was a very successful week for our program," said UE swimming and diving head coach Stuart Wilson. "We had over 25 Top Ten swims recorded and six school records broken, and as a coach, I can't ask for much more.
"Up and down the roster, we had different people step up and perform really well against some very good competition. This was a good barometer of where we are at, and it is looking good for the championship season coming up after winter training."
On top of the records set today, freshman Marianne Mueller (Aschaffenburg, Switzerland) moved up UE's career Top 10 in the women's 200-yard breaststroke, becoming the fifth-fastest Ace in the event with a time of 2:21.80. Freshman Carlos Souto Vilas (A Coruna, Spain) and sophomore Alon Baer (Gesher Haziv, Israel) both moved into UE's Top 10 on the men's side in the 200 breast, as Souto Vilas became the second-fastest Ace with a time of 2:02.78, while Baer now ranks third with a mark of 2:03.14.
In the women's 200 butterfly, freshman Sveva Brugnoli (Rome, Italy) moved into fifth place on UE's career chart, with a time of 2:06.44, as she finished just seconds behind teammate and school record-holder Maya Cunningham (Yakima, Wash./Eisenhower) in the event, as UE went second and third overall.
Freshman Daniel Santos Lopez (Madrid, Spain) also finished the meet by moving into third place on UE's career Top 10 for the 100-yard freestyle, as he opened the men's 400 free relay with a blistering split time of 45.48.
Overall, Evansville finished second as a team on both the men's and women's sides, as the UE men scored 612.5 points, while the UE women totaled 728 points. The A3 Performance Invitational wraps up the fall portion of the 2021-22 schedule for the Purple Aces, as UE will now train until January 15 when they travel to Louisville, Kentucky to race against the Bellarmine Knights.
Volleyball falls in hard-fought contest
In one of the most intense battles you will see on a volleyball floor, Northern Iowa defeated the University of Evansville volleyball team in five sets at Meeks Family Fieldhouse on Saturday.
It took a miraculous rally by the Purple Aces (18-9, 8-8 MVC) to send the match to a fifth game. UE trailed by a 24-19 score but came back to take game four. In the fifth, UNI (12-17, 7-9 MVC) was able to outduel the Aces in a 19-17 decision.
Alondra Vazquez recorded a season-high 31 kills while Giulia Cardona and Melanie Feliciano added 17 and 16, respectively. Taya Haffner added 60 assists while Cardona led the way with 16 digs. Laura Ruiz registered three service aces to lead the team while Madisyn Steele had a solo block and five blocks assists. Pacing the Panthers was Kira Fallert, who had 25 kills.
Set 1 – UE 25, UNI 23
The opening three points of the match belonged to the Aces with Alondra Vazquez and Madisyn Steele picking up kills. After UNI tied it up at 3-3, the Aces retook the lead and pushed the advantage to 13-7. Giulia Cardona recorded a service ace before Melanie Feliciano added back-to-back kills. As the set progressed, UE continued to hold a 6-point edge at 22-16 before UNI made a furious rally, outscoring the Aces by a 7-1 margin to tie it up at 23-23. Following a time out, a Cardona kill got the Aces back on track and they would take the set by a 25-23 final.
Set 2 – UNI 25, UE 21
UE started the second set on a 5-3 run, which included another kill by Vazquez. She added two more kills to her tally to extend the lead to 12-8. The Panthers retook the momentum with a 9-3 run that saw them take a 17-15 lead. Kira Fallert picked up a pair of kills to cap off the stretch and put her team in front. Evansville rallied to tie it up at 17-17, but could not get that point they needed to retake the advantage. UNI had the answer each time and fended off the challenge to tie the match on the strength of a 25-21 win.
Set 3 – UNI 25, UE 21
It was UNI who had the upper hand to begin the third set, scoring four of the first five tallies. The Aces made multiple attempts to regain their lead. Kills by Vazquez and Cardona cut the deficit to one (11-10) before UNI reeled off two in a row. Laura Ruiz recorded an ace that made it a 1-point game once again at 13-12, but the Panthers would answer once again. Evansville finally got the point they needed to tie it up, fighting all the way back to a 21-21 tie, but a late rally for UNI saw them record another 25-21 win to take a 2-1 match lead.
Set 4 – UE 35, UNI 33
After winning two sets in a row, UNI picked up the opening three points of the fourth set. Looking to halt the momentum of the Panthers, the Aces turned a 9-5 deficit into an 11-11 tie with Feliciano registering two kills. Unfortunately, Evansville could not get the pivotal point to go in front as the Panthers responded to take a 17-12 edge and the lead would hold strong at 24-19. Down to its final point of the home season, the Aces made a rally for the ages. UE scored six points in a row to take the lead with Vazquez adding two more kills to her total to give the Aces a 25-24 lead. The score went back and forth before Vazquez' 25th kill of the match helped the Aces finish with a 35-33 win to force a fifth set.
Set 5 – UNI 19, UE 17
Two kills by Cardona, coupled with the third ace of the match by Ruiz, gave the Aces a 4-2 edge. Northern Iowa took a timeout and rebounded to score three in a row to take their first lead of the set at 5-4. A pair of crucial points for UE came with the score tied at 7-7 with kills by Cardona and Feliciano, but UNI made a run of their own, retaking an 11-10 lead. Neither team gave in and fought until the final point with the Panthers grinding out a 19-17 decision to clinch the match.
The regular season comes to a close next weekend with matches at Southern Illinois and Missouri State,
Volleyball wins 5-set thriller to open weekend
Trailing by a 2-0 score on Friday evening, the University of Evansville volleyball team rallied in a big way to defeat Drake in five sets inside Meeks Family Fieldhouse.
Alondra Vazquez recorded a match-high 24 kills to help the Purple Aces (18-7, 8-7 MVC) overcome the 2-0 deficit against the Bulldogs (10-13, 5-10 MVC) to win by a final of 3-2. She added 15 digs and a pair of service aces. Giulia Cardona picked up 17 kills, 9 digs and three aces while Melanie Feliciano completed the night with 12 kills and 11 digs.
"This team never quits and we knew that we were not out of it when we went down 2-0," Aces head volleyball coach Fernando Morales said. "Our message to them was that if we started to play better, we were going to have a chance."
UE looked to be on its way to taking the second set to knot the match at 1-1, but a 4-0 rally by the Bulldogs saw them take the commanding lead. From there, the Aces went on to win by finals of 25-16, 25-18 and 15-13. Taya Haffner led the way with 51 assists while Vazquez recorded a solo block and four block assists. Madisyn Steele and Kate Tsironis recorded four block assists each. Drake was led by Mariana Rodrigues' 16 kills.
Set 1 – Drake 25, UE 14
Drake had a strong start, recording the opening three points before continuing the run to take a 12-5 lead, forcing an Evansville time out. The Bulldogs extended the lead to 19-10 before Blakeley Freeman picked up an ace that got her squad back within seven. Unfortunately, that was as close as UE would get as the Bulldogs pulled away for a 25-14 win.
Set 2 – Drake 26, UE 24
A pair of blocks early in the second set saw UE take a 6-3 advantage. Hannah Watkins assisted in both blocks. Alondra Vazquez picked up a kill that extended the UE edge to 12-7 before Drake cut the deficit to one at 13-12. A kill by Giulia Cardona got the Aces back on track where they would go back by four at 16-12, but a run by the Bulldogs saw them tie it up at 17-17. Cardona put her team back in front with a kill and ace as UE would go back up by four at 23-19. The Bulldogs continued to fight back and their persistence paid off as they would rally all the way back to take a 26-24 decision. Trailing 24-22, DU reeled off the final four points to take the set and a 2-0 lead.
Set 3 – UE 25, Drake 16
After falling behind by a 3-0 score, Evansville stormed back to take the lead on a double block from Vazquez and Kate Tsironis. The Bulldogs tied it at 7-7, but a service ace from Freeman put Evansville back on top. After that, it was Cardona notching a kill before picking up back-to-back aces to put UE up 13-8. It was Vazquez who helped her team pull away even more, adding consecutive aces before UE took the 25-16 victory.
Set 4 – UE 25, Drake 18
It was the Bulldogs taking the early lead once again, posting the first three points before going up 9-5. The Aces came back once again, knotting the score at 12-12 when Cardona and Tsironis picked up a block. One possession later, it was Cardona putting UE in front with a kill. From there, it was all Evansville with the Aces pulling away to force a fifth game with a 25-18 decision.
Set 5 – UE 15, Drake 13
Evansville had the upper hand to begin the fifth set, scoring the opening four tallies, but Drake never gave up. Trailing 8-3, the Bulldogs scored four in a row to cut the gap to one. UE regained the edge, going up 14-10 on a Taya Haffner ace. Once again, the Bulldogs fought back, cutting the deficit to 14-13. With the pressure on, it was Vazquez who had the deciding point, recording her 24th and final kill of the night to seal the match.
On Saturday, the Aces close out the home schedule for the regular season with a 5 p.m. match against UNI. Seniors Elena Redmond and Cecilia Thon will be recognized before the match.
Women's Basketball hits midpoint of homestand with Sunday matchup against Oakland City
Following a gritty season-opening win on Tuesday, the University of Evansville women's basketball team returns to action on Sunday at 1 PM against Oakland City inside Meeks Family Fieldhouse in Evansville.
Last Game: Evansville 62, Oakland City 52
• Battling back from a late deficit, the University of Evansville women's basketball showed resilience in a 62-52 season-opening win over Austin Peay on Tuesday night inside Meeks Family Fieldhouse in Evansville.
• "That was just a really gritty win. We had a rough stretch, a really rough third quarter, and to see our kids fight back and not fold and not lose their confidence, I'm just so proud of them," said Aces head women's basketball coach Robyn Scherr-Wells. "They worked hard to be at this point and it was great to see them get the win in the first game."
• A roster split equally between new faces and returners saw both make significant impacts. The team's leading scorer over the past two seasons, junior Abby Feit again topped the scoring for the Aces, finishing with her 12th double-double, recording 21 points and 11 boards. Two other Aces finished with double-figures, both making their debuts in white and purple, as senior Myia Clark poured-in 15 points and freshman Elly Morgan tallied 11 points. Morgan and Clark both made a significant impact on the defensive end with their consistent pressure, combining for six steals. For the Governors, newcomers Yamia Johnson and Karle Pace both led the way with 14 points on the night.
• "We had great energy the entire game. We got down a little but we bounced back really well and I think that's a big improvement from last year," said Feit after the win. "Like I said, we kept the energy high the entire game and the intensity and we were pressing, turning them over, and we got great shots on offense, so it was overall a well-rounded game."
• After going 243 days between games, Evansville looked in mid-season shape to start the game, jumping out to an 11-point lead in the opening stanza. Feit and Clark were the primary catalysts in the Aces early momentum, combining for 13 of the Aces first 21 points. After four-straight Governor points to close the quarter, Morgan knocked-down a triple to return Evansville to a double-digit advantage at 24-14.
• In the second quarter, Evansville's lead ballooned to 14 on three by Clark with 3:44 left in the half, but Austin Peay had a burst in them to close out the opening half. Over the final 3:44, the Governors put together an 8-0 run to cut the Aces lead to just four at 35-29 at the break.
• The Governors run to close the opening half spilled over into the third quarter as Austin Peay got within one less than two minutes into the second half. With 3:39 remaining in the third, a three from Nina De Leon Negron handed Austin Peay its first lead of the game at 41-39. Shooting just 20% (3-15) in the third period, Evansville struggled to keep pace with the Governors as the Aces were out-scored 17-6 in the quarter with Austin Peay grabbing a 46-41 lead heading into the final 10 minutes.
• Austin Peay pushed its lead to seven at 50-43 just minutes into the fourth as had been limited to just eight points in the first 12 minutes of the second half. After a layup from Feit cut the deficit to five, a massive shift in momentum occurred with just over six minutes remaining. Driving to the lane, Clark was fouled and flung the ball towards the rim, hitting the shot and earning a trip to the line, brining Evansville within a possession. As Evansville's defense turned-up the heat, its offense got going as well. Trailing by three, the Aces got a pair of threes from the left side that flipped the script and handed UE the three-point advantage. A stifling defensive effort over the final eight minutes limited the Governors to just two points in that span, while Evansville scored 19 as the Aces pulled away for the win.
• Evansville's rim protection was key to the win as the Aces recorded nine blocks on the night, the most by Evansville since recording nine against Bradley on March 8, 2018.
Previewing the Matchup: Oakland City
• Evansville and Oakland City are meeting for the 27th time in series history with Evansville owning a 21-5 advantage in the all-time series.
• The Aces and Mighty Oaks last met on Dec. 16, 2020, as the Aces earned an 84-52 win over Oakland City inside Meeks Family Fieldhouse.
• OCU enters the weekend matchup having already played two regular season games and an exhibition. The Mighty Oaks are 0-2 on the season, following a 67-51 loss to Huntington University and a narrow 71-69 defeat at the hands of Cumberland University.
• A win would earn Evansville back-to-back wins to open a season for the first time since the 2010-11 season.
Feit against the Mighty Oaks
• In a pair of matchups against the Mighty Oaks, junior Abby Feit has put up gaudy numbers. Feit has scored 30 points per game against OCU in her career, averaging just 30 minutes per contest, while averaging 10.5 rebounds.
• Last season, Feit recorded a 28 point, 14 rebounds, six steal, and four blocks performance against Oakland City, which is the only such single-game effort in NCAA DI women's basketball since at least 2014-15.
Swimming & Diving Aces Break Two More School Records At A3 Invite
The University of Evansville swimming and diving teams broke two more school records on Friday, as junior Maya Cunningham (Yakima, Wash./Eisenhower) and freshman Carlos Souto Vilas (A Coruna, Spain) both made school history at the A3 Performance Invitational hosted by Southern Illinois.
Cunningham lowered her own school record in the women's 400-yard IM by winning the event with a time of 4:27.16. Souto Vilas, meanwhile, and sophomore Alon Baer (Gesher Haziv, Israel) both went below the previous UE record of 56.10 in the 100-yard breaststroke, as Souto Vilas swam a time of 55:74, while Baer went 55.77. The two new school records are the second and third new records this weekend for UE, as freshman Sveva Brugnoli (Rome, Italy) broke the 200 IM record yesterday.
"Three school records and over 15 UE All-Time top 10 swims in the last two days is outstanding," said UE swimming and diving head coach Stuart Wilson. "The team is really swimming with heart!
"I'm looking forward to finishing the meet on a great note tomorrow!"
Sophomore Iryna Tsesiul (Minsk, Belarus) nearly made history herself in the women's 100-yard backstroke, as she posted the second-fastest time in UE history with a mark of 55.61. She finished just .12 off of Michaela Kent's 2017 school mark of 55.49.
Souto Vilas also moved into fourth all-time at UE in the men's 400 IM, as he posted a time of 4:02.02. Fellow freshman Daniel Santos Lopez (Madrid, Spain) had another strong day in the pool, as he became the fifth-fastest UE male in school history in the 100 back with a time of 50.05, and the sixth-fastest Ace in the 100 fly with a time of 49.33.
Brugnoli moved up UE's all-time list in the women's 100-yard butterfly, as she moved into fourth place with a time of 56.36. Junior Sarah Jahns (Lilburn, Ga./Parkview) also joined UE's top 10 fastest female swimmers in the 200-yard freestyle, as she now ranks 9th all-time after posting a time of 1:53.42.
In diving, senior Maggie Franz (Mundelein, Ill./Mundelein) continued her strong weekend on the boards, as she placed third in the one-meter competition with a finals' mark of 249.90. Sophomore Madison Rollett (Evansville, Ind./Reitz) and freshman Val Marx (Evansville, Ind./Reitz) finished right behind Franz in fourth and fifth respectively.
Evansville remains solidly in second place on both the men's and women's sides behind only host Southern Illinois. UE will conclude action in the A3 Performance Invite on Saturday, with preliminary round races at 10 a.m. and final round competitions set for 4 p.m.
Aces travel to Nashville to face Belmont on Saturday
Wrapping up a stretch of three games in five days to open the regular season, the University of Evansville men's basketball team travels to Nashville on Saturday for a 4 p.m. contest at Belmont. The game will be carried live on ESPN+ and the Purple Aces Radio Network.
Last Time Out
- One of the best defensive efforts in five years saw the Purple Aces hold IUPUI to just 40 points on the way to a win in the home opener on Thursday
- It marked the first time since 2016 that the Aces held an opponent to 40 or below and was the 10th win in 11 Ford Center home openers
- Four players reached double figures, led by 16 points from Shamar Givance, 13 from Evan Kuhlman and 12-point efforts by Jawaun Newton and Blaise Beauchamp
- Givance also led UE with 7 rebounds and 3 steals
Scouting the Opponent
- Belmont comes into Saturday's contest with an 0-1 mark following a 92-80 loss at Ohio U. on Tuesday
- Junior Ben Sheppard tied his career mark with 25 points in the opener while Nick Muszynski recorded 18
- Grayson Murphy totaled a team-high 10 rebounds while chipping in 8 points
- The Bruins are coming off of a stellar 26-4 record last season on the way to their 12th regular season championship in 16 years and its seventh in nine seasons in the Ohio Valley Conference
- They return 97% of their offense from last season including Muszynski and Murphy, who were All-OVC honorees a season ago
11th Season at the Ford Center
- The Nov. 11 game against IUPUI tipped off the 11th season in the history of the Ford Center, which opened in 2011
- A 60-40 win over the Jaguars improved the Aces record to 10-1 in regular season openers in the facility with the lone loss coming to Buffalo in 2012
- Evansville opened the arena on Nov. 12, 2011, taking down Butler in a thrilling 71-68 overtime victory...the Bulldogs were coming off of their second National Championship game appearance in a row
No Place Like Home
- Opening the 2021-22 season in Cincinnati was a homecoming for Evan Kuhlman, who grew up in nearby Liberty Township, Ohio
- Kuhlman did not disappoint the hometown supporters, tying for the team lead with 11 points while chipping in 6 rebounds
- He followed that up with 13 points and three more triples in the home opener against IUPUI and is currently UE's top scorer with 12.0 points per game
- The start to the season continued a streak for Kuhlman that dates back to last season...he has now recorded double figures in each of the last eight games dating back to Feb. 17
A Defensive Clinic
- For the first time since Nov. 30, 2016, the Aces held an opponent to 40 points or fewer as the defense limited the Jaguars to 40 tallies on Nov. 11
- Prior to that, the last time Evansville did so was against Wabash in 2016...it was the first such effort against a Division I foe since 1/9/16 when the Aces held Bradley to just 35 points in a 67-35 home win
- The defense was able to hold each IUPUI scorer to single digits marking the first time an opponent has not had a double figure scorer since Drake on Feb. 25, 2014
Consistent Start
- It was another nice offensive contest for Blaise Beauchamp, who scored 12 points while hitting three field goals and five free throws versus IUPUI
- That followed an 11-point night in the opener at Cincinnati
- In preseason action, Beauchamp averaged 12 PPG in two contests
- Through two games, Beauchamp has drained 9 of his 11 free throw tries while averaging 4.5 rebounds
Contribute to AceNotes
To have content considered for inclusion in AceNotes, please submit a Marketing Request Form. Deadline for submission to AceNotes is 10:00 a.m. on the requested date of publication. Only articles concerning UE related/sponsored activities will be accepted. Articles submitted to AceNotes may be edited for length and clarity. Submitter contact information is at the end of each article.