| | |
| --- | --- |
| AceNotes Today | Monday, October 18, 2021 |
UE AAUP to launch UnitE campaign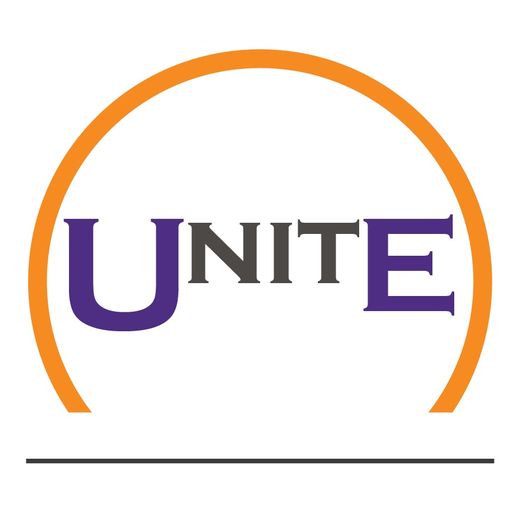 The University of Evansville chapter of the AAUP will this week hold a launch event for its new campaign, UnitE.
Day: Wednesday, October 20th
Time: 12:00 – 1:00
Location: East Terrace Lawn (i.e. the grassy knoll just across from Ridgway University Center)
Freebies: T-shirts and cupcakes
All members of the UE community – students, staff, administrators, faculty, and alumni – are invited to attend.
The UnitE campaign will see the members of the UE AAUP chapter opening dialogues with individuals and groups from across the UE community and beyond it. The goals of these conversations are to:
• Share perspectives
• Exchange Ideas
• Promote understanding
• Foster relationships
• Build community
The UnitE campaign welcomes participation from all members of the UE and Evansville communities. If you would like to get involved, please e-mail the UE AAUP chapter at ueaaup@gmail.com.
The day of the UnitE launch will also see the launch of the new UE AAUP website: ueaaup.org. You can there find all the information you could possibly want on the UE AAUP.
What's more, the UE AAUP chapter has new social media accounts:
• Facebook at @UEAAUP
• Instagram at @ueaaup
• Twitter at @ueaaup
Thank you for your support. We look forward to seeing you on Wednesday!
Homecoming is coming next week
Mark your calendar and spread the word for UE spirit events throughout the week next week including a t-shirt exchange at Ridgway tables on Wednesday, the Clay Club Chili Bowl pottery sale Thursday at 11:30, and the Homecoming Hangout on Main for fun downtown before the 1pm men's basketball game. Student organizations can submit banners and nominate members for Homecoming Royalty to the Center for Student Engagement this week. Contact ms331@evansville.edu with questions.
Take a peek at the schedule below:
Wednesday 10/27, 11:00 a.m.-1:00 p.m. and 5:00 p.m.-7:00 p.m. - Collegiate Alumni Board T-shirt Exchange – Ridgway First Floor Tables
Thursday 10/28, 11:30 a.m. - Clay Club Chili Bowl – Ridgway East Terrace Lawn
Friday 10/29, 6:00 p.m. - Women's Volleyball vs. Valparaiso – Meeks Family Fieldhouse
Friday 10/29, 6:00 p.m. - Resident Students Association Bingo - Ridgway Eykamp Hall, Room 252
Saturday 10/30, 9:30 a.m. - Ace CARE Ace Race Skelefun Run 5K – Ridgway East Terrace Lawn
Saturday 10/30, 11:30 a.m.-1:00 p.m. - Homecoming Hangout on Main - Outside Ford Center, Downtown Evansville
Food trucks, live music, explore Main Street
FREE food voucher and t-shirt for first 100 students!
Need a lift? Student shuttle from campus to downtown from 11:30-12:30. Meet by the UE Bookstore and catch a ride back to campus after the basketball game.
Saturday 10/30, 1:00 p.m. - Homecoming! Men's Basketball vs. Mount Saint Joseph – Ford Center, Downtown Evansville
Join UE alumni to cheer on the Aces and learn who will be crowed UE Homecoming Royalty!
Queer History of Evansville with Kelley Coures
Please join PRIDE and the History Club as we host Kelley Coures, Executive Director of the Department of Metropolitan Development for the City of Evansville. Kelley is a lifelong resident of Evansville and has helped to lead the fight for quality and find resources for those with HIV & AIDS. Currently, he uses his position within the city government to advocate for the LGBTQ Community and advise the Mayor on LGBTQ+ issues.
We will be in SOBA 162 from 4 PM to 6 PM on 10/19/21.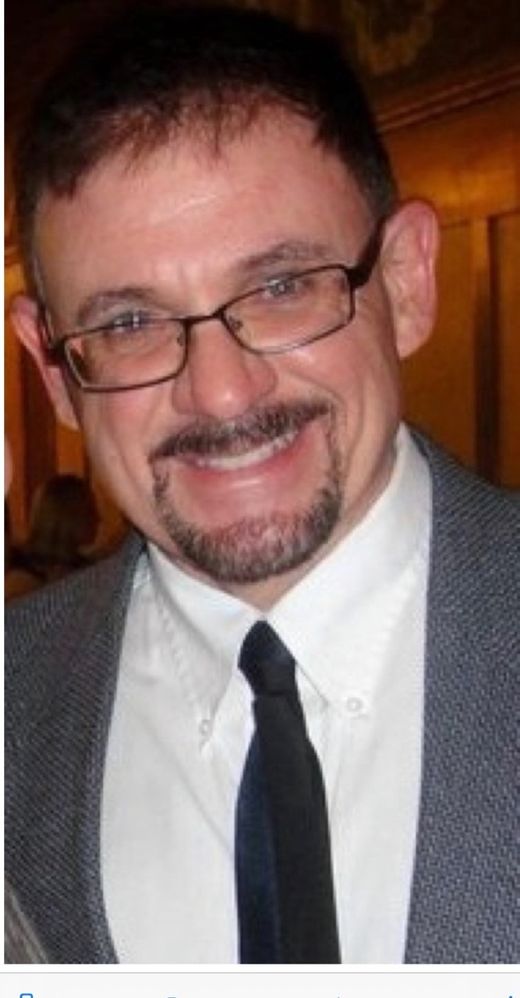 Best-selling author Imbolo Mbue Presents on Campus Tonight
The Honors Program invites the campus community to join us tonight for our common read speaking event, a presentation by author Imbolo Mbue. Ms. Mbue will speak at 6:00pm in Eykamp Hall. She will discuss her latest novel, How Beautiful We Were, which was the common read for Honors Program and Fellow Scholars freshmen this year.
All event attendees will be required to present proof of vaccination or a negative COVID test result administered within 48 hours of the event.
We hope you will join us for this exciting opportunity. Please contact Jayme Williams at jw504 with any questions.
About the novel and author:
How Beautiful We Were is a sweeping tale about the collision of a small African village and an American oil company. It is a masterful exploration of what happens when the reckless drive for profit, coupled with the ghost of colonialism, comes up against one community's determination to hold on to its ancestral land and a young woman's willingness to sacrifice everything for the sake of her people's freedom.
Mbue herself grew up in Limbe, Cameroon, a seaside town with an oil refinery. She witnessed firsthand life under a dictatorship and was fascinated by the people who rose up against corporate greed and systems of injustice. The novel was inspired in part by this childhood fascination and draws heavily from historical and contemporary social and environmental justice movements as well as several current cases of environmental degradation caused by oil exploration.
Mbue's first novel, Behold the Dreamers, won the PEN/Faulkner Award for Fiction, was the Oprah Book Club selection for 2017, and became a national bestseller.
(Source: https://www.lyceumagency.com/speakers/imbolo-mbue/)
Sis got tea? Drag-Activism-Gay Liberation Movement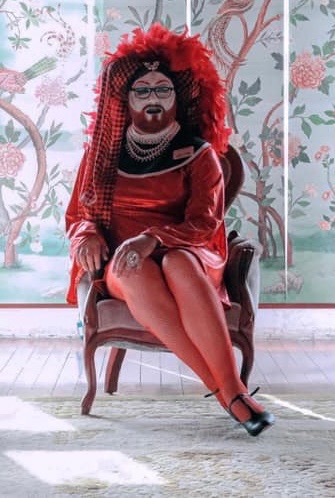 Please join PRIDE on 10/18 in Koch 100 from 4-5pm as we host Sister Petty Davis of the Sisters of Perpetual Indulgence. Petty Davis will be giving a talk on the importance of Drag in its relation to activism, The Gay Liberation Movement, and the AIDS Epidemic. The Sisters of Perpetual Indulgence is an Internation non-profit organization that has been active for over 40 years and has been on the front lines of the Gay Liberation Movement and the AIDS Epidemic. There will be a Q&A Session following the talk.
UE Majors and Minors Fair Tomorrow
Make the Most of your future - attend the M & M Fair. Students - plan to attend the UE Majors and Minors Fair on Tuesday, October 19, from 4:00 to 5:30 p.m. in Eykamp Hall.
Make connections with faculty, students in the major, and alumni to learn how a major or minor might help lead you in your career path. You will be able to change your major or add a minor right on the spot. Get advice to help determine which courses to take before spring registration. Faculty will also be available to present their graduate programs, and campus support teams will have information on various services provided on campus.
For more information, contact academicservices@evansville.edu. Free snacks will be available too!
Virtual Career Connections- Communication, Marketing and new Media
Career Connections allows students an opportunity to talk with UE alumni/employers from all over the US to answer your career-related questions regarding Communication, Marketing, and New Media. This virtual event will be held on Thursday, October 21st from 4-5:15PM.
Do not miss this opportunity to chat with professionals working in these fields and be ready to learn how to prepare for and navigate your professional career. All majors and grade levels are welcome! A list of panelists and their bios will be available prior to the event. Register for this virtual event in Handshake at evansville.joinhandshake.com.
Join us for Ace RACE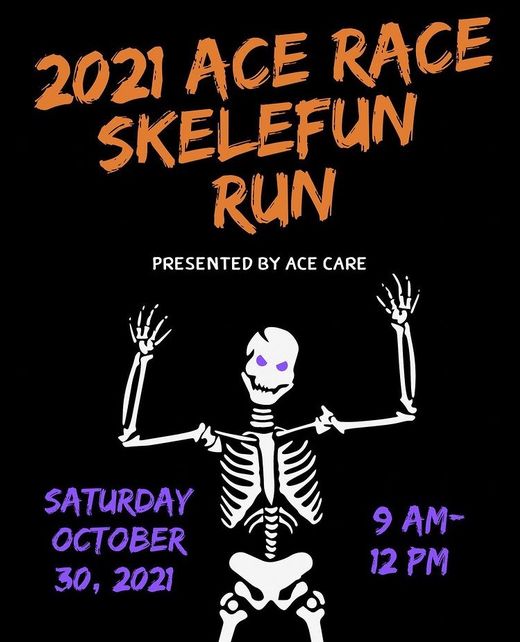 Come support AceCARE by participating in our Annual AceRACE 5k! Show off your Halloween costume, compete against your friends, and see our best dressed pets! Mark your calendars now, you won't want to miss out!
Ace Race is on Saturday, October 30th at 9:30 am, starting at the UE main campus East Terrace Lawn, and there is an option to participate either in person or virtually. Registration is only $15 for students and $30 for the general public! Deadline to register and be guaranteed a t-shirt is Saturday, October 9th, and general registration deadline is Sunday, October 23rd. Register at www.uealumnionline.com/acerace2021 .
Feel free to dress up in your best Halloween costume - there will be a costume contest (and prizes) for both racers and their dogs. That being said dogs are more than welcome at the race (just please make sure they are on a leash). There will be prize giveaways after the race, as well as lots of free food.
Ace CARE is an organization founded by University of Evansville Doctor of Physical Therapy (DPT) students. Our organization currently has three branches: Ace+PT, ACErcise, and AceBuddies. Ace+PT is an outpatient Physical Therapy clinic that serves community members who are underinsured, uninsured, or homeless. ACErcise serves adults who have had a neurologic injury, and AceBuddies serves children and young adults with special needs. Both ACErcise and AceBuddies are group exercise classes. All these services are completely student-run at no cost to patients and participants.
Thanks for supporting Ace CARE!
Costume Shop Sale
The theatre department is selling vintage clothing! Come outside the May Studio Theatre October 22nd to get your pick!
UE Gives Back for Students (October 23rd, 2021)
Community Service Initiatives is hosting the UE Gives Back event on October 23rd, 2021 from 8 A.M. to 12 P.M. Students will be able to sign up to volunteer at various organizations in the Evansville community and surrounding area. All volunteer hours will be collected by Community Service Initiatives. In addition, all volunteers will receive a free t-shirt for volunteering after the event. Sign up on UEngage today! A link to the UE Gives Back Sign-Up Genius can be found on the UEngage event post. We kindly ask that all volunteers wear a UE shirt on the day of the event to show our Aces pride! Volunteer slots are limited, so sign up today!
Employee & Student Flu Shot Blitz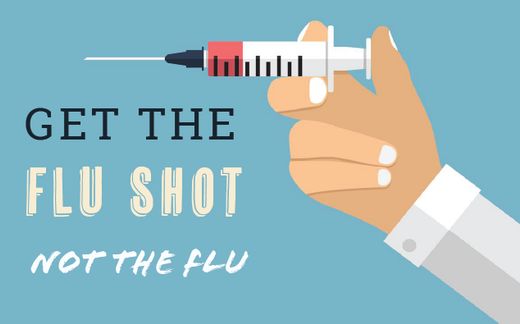 Flu shots will be available on Friday, October 15, from 7:00-9:00 a.m. and Monday, October 18, from 4:00-6:00 p.m. outside the UE campus clinic. These events are for insured employees and their covered dependents, non-insured employees, and students. There is no charge to those insured and their covered dependents. For non-insured employees (cash) and students (credit card), the cost is $20.
Sign up for your flu shot at evansville.edu/flu.
Women Entrepreneurship Week Speaker - Oct. 20
Please join the University of Evansville as Ms. Delna Avari, global business innovator recognized as one of the top 50 influential female leaders in India, shares strategies for navigating the transitions in leadership that occur over the course of a career. Rising leaders in the start-up, corporate, and non-profit sectors will find both inspiration and practical tools to manage their leadership journey.
Date: October 20, 2021
Time: 9:00 am to 10:00 am CST
Register at www.evansville.edu/womenentrepreneurship
Delna is the founder of both Delna Avari & Consultants and Business-360°. A Fulbright Fellow for Leadership from Carnegie Mellon University, Delna has received over 100 industry awards for excellence in business and marketing. In addition to holding senior management positions with Tata Motors and serving as a Director on Board for Concorde Motors Limited, she has consulted on leadership development, diversity, and inclusion across global markets, and has mentored founders, technology start-ups and women-led businesses.
Moderator: Beverly Brockman, PhD - Schroeder Family Dean, College of Business & Engineering
Panelists:
Turae Dabney Mumford - Executive Director, People for Urban Progress
Tara Barney - Co-CEO of the Evansville Regional Economic Partnership
School of Education hosts Renowned Teacher and Author
The School of Education hosted a virtual visit with renowned educator, Erin Gruwell, teacher, author, and founder of the Freedom Writers Foundation. Erin and her students wrote a New York Times bestseller, The Freedom Writers Diary. The bestseller shares the powerful, first-hand accounts from students struggling in the streets of Long Beach who were labeled "unteachable." These students went on to graduate and publish their stories of overcoming adversity. Erin teaches educators around the world how to fight for equality in education. Her message of helping students reach their fullest potential by understanding the struggles they bring into the classroom was inspiring. Erin and her students have appeared on Oprah, Good Morning America, and The View.
UE Townhouse Furniture Delivery - Parking Awareness
In preparation for the delivery and installation of some new furniture for both the Weinbach Commons and Frederick Commons Townhouses, please note the Office of Public Safety will be blocking some of the parking spaces in the following areas on Wednesday, October 20 after 5:00 p.m.:
• Walnut Commons Townhouses – Parking along the street side of the Armory parking lot O fence will be blocked.
• Frederick Commons Townhouses – Parking will be blocked on the South side of Lot Q. However, the North side of Lot O will remain open for parking.
These areas are being blocked off to safely accommodate large dumpsters and 53' semi-trailers. Please remove your vehicle if parked in these areas before 5:00 p.m. on Wednesday and do not park in these areas until the Office of Public Safety has removed the barriers. Once the semi-trailers are emptied on Friday, October 22, they will leave campus.
We appreciate your patience during this important furniture installation.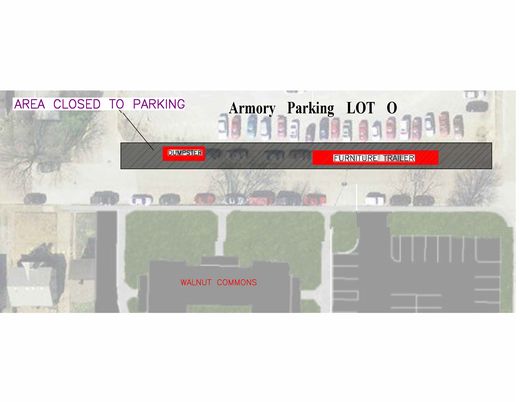 Transfer & Non-Trad Freshmen Students: Sign Up to be a Mentor
Are you a transfer or non-traditional freshman who remembers what it's like to be the new student? We are looking for students who want to join a new organization centered on mentoring and offering a community to incoming transfer and non-trad students. If you're interested in volunteering, join us for a brief meeting Monday, October 25 from 3-4 p.m. in SOBA 162. If you're unable to join us but want to volunteer, email Cherie Leonhardt at CL29@evansville.edu.
Ridgway Information Desk Hiring Federal Work Study Student Workers
The position of the Information Desk Assistant exists to provide information regarding the Ridgway University Center, University of Evansville campus, and surrounding community via the phone and in person. Information Desk Assistants provide fast, friendly, and professional services to the students, staff, and guests of the University of Evansville.
Skills Needed: Student must be detail oriented, accurate, organized, punctual, and dependable. Students should be able to communicate well verbally and be able to respond to emergencies in a calm manner.
Students eligible for Federal Work-Study of any major may apply.
Apply by visiting WebAdvisor and downloading the application. Email completed application and availability to sd241@evansville.edu.
Music Alumni and Faculty Featured in New Book
Congratulations to UE Music alumni Carina Wahlstrom (2018) and Melanie Baker (2019) and to UE Music Faculty members, Dennis Malfatti, Kristen Strandberg, and Edwin Lacy all of whom are featured authors in the newly published book, The Notes Will Carry Me Home: Writings on Music from Evansville and the Tri-State edited by Joshua Britton. William Hemminger, Emeritus Professor of English at UE is also a featured author in the book. The Notes Will Carry Me Home features writings on music from 28 tri-state authors with chapters ranging from poetry inspired by Beethoven and Tchaikovsky to the use of Classical Music in the films of Stanley Kubrick. The book was released this past Saturday, October 16 at the Evansville Philharmonic Classics concert at the Victory Theater. The book is now available at Your Brother's Bookstore, Bluestocking Social, H&H Music, as well as at the EPO offices, and online at Barnes & Noble and Amazon. It is also on Goodreads.com.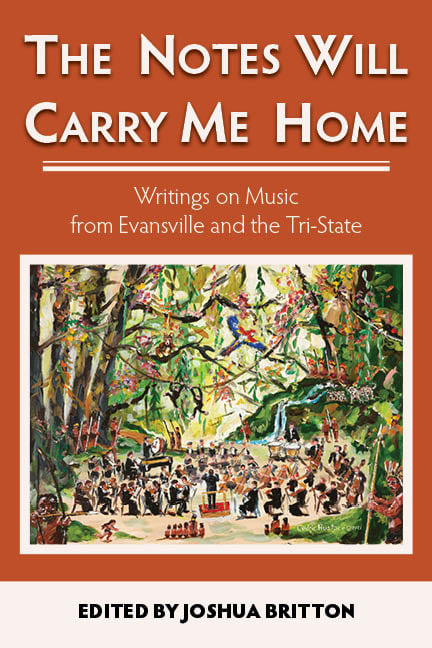 Dr. Plisky presents "Secrets to Engineering Athletic Performance: From Youth to Professionals" to over 900 attendees
Dr. Phil Plisky, Associate Professor of Physical Therapy and Director of Residency Programs presented a virtual live continuing education course titled, "Secrets to Engineering Athletic Performance: From Youth to Professionals" for physical therapists and athletic trainers via Medbridge learning platform. The over 900 professionals in attendance learned about developing performance systems for high school, collegiate and professional athletes. Dr. Plisky has over 20 years of experience in the field and has produced many scholarly works on these topics which has helped numerous athletes. We are proud of his contributions to the profession of Physical Therapy and how he represents the University of Evansville.
Volleyball wins 5th consecutive MVC match
Trailing by a score of 10-5 in the fifth set, the University of Evansville volleyball team scored 10 of the final 12 points to clinch its fifth Missouri Valley Conference win in a row, defeating Drake by a 3-2 final on Saturday at the Knapp Center.
It marks the first time since joining the MVC in 1994 that the program has won five league matches in a row. Evansville (15-4, 5-3 MVC) won the opening two sets over the Bulldogs (8-8, 3-5 MVC), but Drake did not give up, fighting back to take the third and fourth sets before holding a 5-point lead in the fifth. Making the difference was Cecilia Thon, who had two service aces in the final stretch to clinch the win.
"We knew that we were going to play a good Drake team tonight, even though we were up 2-0, we knew they were no going to quit," Purple Aces head coach Fernando Morales exclaimed. "When I called the timeout in the fifth set down 10-5, I told the girls that we have three of our best servers coming up and if we sideout 10-6, we are going to win this match."
"They did a great job of trusting each other. Cecilia and Laura (Ruiz) were huge all weekend long."
Thon finished the night with three of the Aces nine service aces while Alondra Vazquez also finished with three. Blakeley Freeman recorded a pair along with 13 digs. Giulia Cardona and Vazquez each recorded 21 kills with Melanie Feliciano totaling 16. Taya Haffner had a career night, posting her highest assist and dig totals. Haffner's 50 helpers bested her previous mark of 46 while her 21 digs was seven better than her career mark. Haley Bush and Mariana Rodrigues led the Bulldogs with 15 and 14 kills, respectively.
Set One – UE 25, Drake 19
Playing its second road match in two nights, the Aces came out swinging, jumping out to an early 11-6 advantage. Taya Haffner picked up a kill to help in building the advantage. UE continued to hold a 5-point edge as a Feliciano kill made it a 16-11 game. The Bulldogs made their first run, using a pair of Taylor Oberpriller kills to get within just one at 19-18. Following a timeout, the Aces countered. Vazquez pushed the lead back to a pair and after a Drake point, Evansville scored the final five points to take a 25-19 decision. Cardona had consecutive kills during the run.
Set Two – UE 25, Drake 22
A competitive second set featured 13 ties including seven leading to a 9-9 score. Drake took advantage of a Kylee Macke ace to score four in a row and grab their largest lead of the night to that point. Evansville wasted little time in countering, outscoring Drake by a 6-1 margin to go up 15-14. Kate Tsironis picked up the kill that put the Aces on top. The Bulldogs battled back to take a 16-15 lead and the teams continued to swap the advantage, but with the score knotted at 22-22, it was the Aces who would grab the win. Vazquez picked up back-to-back kills before a bad set by Drake finished off the 25-22 win to give the Aces a 2-0 lead.
Set Three – Drake 25, UE 21
Competition was fierce in the third set with 13 more tie scores. With the contest tied at 13-13, the Bulldogs scored three in a row to take the lead for good. Evansville got back within one at 18-17 on an attack error by the Bulldogs, but could not get the tying point, falling by a score of 25-21.
Set Four – Drake 25, UE 20
Looking to seal the victory, UE had the early momentum, jumping out to a 9-6 advantage. Blakeley Freeman had an ace before Cardona picked up a kill to cement the early lead. The Bulldogs stormed back, going on an 11-2 run to take a commanding 17-11 edge. The deficit for UE proved to be too much to overcome as the Bulldogs forced a decisive 5th set with a 25-20 win.
Set Five – UE 15, Drake 12
With the momentum on their side, the Bulldogs looked to be in control, taking a 10-5 lead. Coach Morales called a timeout to settle things down and the strategy paid dividends. Melanie Feliciano got it started with a kill before a Bulldog error made it a 10-7 game. Drake scored out of a timeout to go back up by four before Feliciano struck again with another kill. On the next point, Alondra Vazquez added another kill to her total to make it an 11-9 game before Cecilia Thon came through with an ace. Trialing by just one, it was Vazquez who picked up the tying score with a kill to make it 11-11.
A Drake error gave UE a 12-11 lead before another Thon kill pushed the lead to two. The Bulldogs got back within one before Vazquez moved over the 20-kill mark, posting UE's final two points in a 15-12 win.
Just one match is on the docket next week with the Aces hosting Indiana State on Saturday at 1 p.m.
Early Goals Hand Aces Loss at Loyola Chicago
Tasked with limiting an explosive attack, the University of Evansville men's soccer team dropped a road match at Loyola Chicago, 5-1, on Saturday evening in Chicago, Ill.
Evansville's attack was powered by junior Carlos Barcia on the night, who tallied his second goal of the season, moving just one goal out of the team lead. Barcia's compatriot, Jose Vivas, added his first assist of his collegiate career, assisting Barcia in the 50th minute. Fifth-year senior Francesco Brunetti also got involved in the offense, generating two shots on the night with one coming on frame.
Loyola's attack was on the front foot early and often during the opening 45 minutes. The Ramblers opened the scoring in the 10th minute as Billy Hency sent a cross in off a corner that Julian Cisneros headed-in near post. The 25th minute saw Loyola double its advantage with a brace from Cisneros. After the ball was played into the box by Oscar Dueso and Tyler Biggs, Cisneros finished the play off from 15 yards out with his second goal of the evening.
Just 90 seconds later, the Ramblers tallied another as Hency converted a penalty to give Loyola a 3-0 advantage. After his earlier assist, Dueso scored a goal of his own in the 31st minute as the Ramblers saw their advantage increased to 4-0. Evansville found a strong spell of possession inside the final six minutes of the opening half as the Aces recorded four shots, including a shot from Brunetti that came on goal, but UE could not pull one back before the break.
A fifth and final goal came for Loyola after the half, this time coming from Lukas Ender off a second assist on the night from Billy Hency, giving LUC a 5-0 lead. Evansville would answer with a goal in 50th minute as Vivas played a perfect through ball to a sprinting Barcia, who smashed it past the keeper at a difficult angle to push the Aces within 5-1. Over the final 40 minutes, the two sides combined for just six shots as the Ramblers secured the 5-1 win.
Evansville goes back on the road for its next match, a short trip to take on the 2021 NCAA College Cup runners-up, Indiana, at 6 PM (CT) on Wednesday in Bloomington, Ind.
Three Pool Records Fall As UE Cruises Past Valparaiso In Swimming
Roy and Mary Wyttenbach Pool at the University of Evansville has seen a lot of history through the years. On Friday, it witnessed more, as the UE swimming and diving teams set three pool records during a dominant sweep of the visiting Valparaiso Beacons.
Junior Riccardo Di Domenico (Johannesburg, South Africa) set his second pool record in the last seven days, as he set a Wyttenbach Pool record in the men's 100-yard freestyle with a time of 45.85. Junior Sarah Jahns (Lilburn, Ga./Parkview) also rewrote the UE pool record book with a time of 2:02.54 in the 200-yard backstroke. The UE men's 400 free relay team of freshmen Daniel Santos Lopez (Madrid, Spain) and Jakob Grundbacher (Long Beach, Calif.), senior Zeke Metz (Topeka, Kan./Seaman) and Di Domenico also set a new pool record with a time of 3:06.60.
"We had some great swims today, and I thought that everyone swam out of their comfort zone and swam great," said UE swimming and diving coach Stuart Wilson. "Setting three pool records is always fun to see, especially this early in the year."
In addition to the three pool records, a pair of UE freshmen joined UE's top 10 fastest swimmers in the 200-yard breaststroke. Freshman Carlos Souto Vilas (A Coruna, Spain) became the 10th-fastest male swimmer in event, as he cruised to an individual title with a time of 2:08.47. Fellow freshman Mari Mueller (Aschaffenburg, Switzerland) also became the eighth-fastest female at UE in the 200-yard breaststroke, as she clocked in at 2:23.42 to take first place. Overall, UE placed first in every single individual and team event in the meet.
"Like I said, I thought that we had some great swims across the board," said Wilson. "Obviously, the records were impressive, but we also had other swimmers step up and really shine, like Jessie Steele in the women's 100 free (individual winner with a time of 53.02). Across the board, I was pleased with how both teams did."
Friday's meet also was the first meet for the six UE divers, as they competed in both the one-meter and three-meter boards. Honorable mention all-Missouri Valley Conference diver Maggie Franz (Mundelein, Ill./Mundelein) picked up right where she left off in the spring, as she won both the one-meter and three-meter competitions with scores of 229.12 and 228.60 respectively. She was able to hold off fellow senior Fae-Siri Keighley (Johannesburg, South Africa) in the one-meter competition, as Keighley posted a score of 227.85 to place second. Sophomore Madison Rollett (Evansville, Ind./Reitz) finished second in the three-meter competition with a mark of 219.83.
The UE men will take the next week off from competition, while the women will be in the pool once again next Saturday, as they travel to Normal, Illinois to take on the Redbirds of Illinois State at 2 p.m.
UE volleyball makes history in win at UNI
It was an historic evening for the University of Evansville volleyball program, which earned its first-ever win road win over UNI on Friday at the McLeod Center.
Entering Friday's contest, the Purple Aces (14-4, 4-3 MVC) were 0-26 in road matchups against UNI (7-13, 2-5 MVC) and 2-54 overall. That all changed as Evansville rebounded from a loss in the first set to earn a 3-1 win. Friday's result also marked the fourth consecutive Missouri Valley Conference victory. It is just the second time UE has won four league matches in a row since joining in 1994. The previous streak came in 1998 with wins over Drake, Creighton, Southern Illinois and Indiana State.
"We are happy with the win because we did not have our best game, but we still pulled off the win," UE head volleyball coach Fernando Morales said. "That is what great teams do! After the first set, I told our team that we are going to lose sets and that is okay. The important thing is to keep playing our game because that is the only way we can get out of a hole."
Perhaps the biggest point of the night came from Laura Ruiz. With her team in front by a 28-27 score in the third set, Ruiz came through with one of her three service aces to clinch the set and give her team a 2-1 lead. Giulia Cardona led all players with 19 kills while Melanie Feliciano and Alondra Vazquez recorded 16 and 10, respectively. Rachel Basinski reset her season mark with 15 digs while Vazquez recorded 11 on the way to her 10th double-double of the season and fourth in a row.
Taya Haffner paced the team with 42 assists while fellow freshman Madisyn Steele added five block assists. UNI saw Kira Fallert lead the way with 14 kills while Payton Ahrenstorff tied Basinski's mark with 15 digs to lead all players.
Set One – UNI 25, UE 17
It was the Panthers who grabbed the early momentum, cruising to a 25-17 win in the opening frame. UNI broke a 3-3 tie with two in a row and they would not trail again. Evansville showed its fight after falling into a 17-12 hole, scoring three in a row to get back within two. Vazquez picked up a kill in the rally, but UNI answered, finishing on an 8-2 run to take a 1-0 lead.
Set Two – UE 25, UNI 16
Falling into an 0-1 hole on the road is usually tough to overcome, but that was not the case on Friday for the Aces. Putting together its most dominant set of the night, the Aces turned a 5-5 tie into a 9-5 lead and would never look back. Cardona, Steel and Feliciano all had kills in the initial run. Up by a 15-10 score, Evansville padded its lead when consecutive Feliciano kills extended the advantage to 19-11. Laura Ruiz would later record her first ace of the night before Vazquez picked up the kill that clinched a 25-16 win to tie the match.
Set Three – UE 29, UNI 27
Game three was the difference-maker with neither team willing to give in. Evansville had the early momentum and looked to be well on its way to a 2-1 lead. A Rachel Basinski ace, coupled with a kill by Steele, gave UE a 7-3 lead. The Panthers stormed back with three in a row to get within one, but UE countered and took a 13-9 edge as Hannah Watkins picked up a kill. The Aces continued to remain in front when a Cecilia Thon ace was followed by consecutive UNI errors that gave the Aces a 20-15 lead. The Panthers were not ready to give up and scored five in a row to tie the score. Evansville jumped back in front at 22-21 thanks to a Feliciano kill, but the Panthers continued to battle back. With the score tied at 26-26, Coach Morales challenged a call that resulted in a Feliciano kill to put his team in front. After UNI tied it up, Evansville took control. Alondra Vazquez put her squad back in front with a kill before Ruiz came through in the clutch with her second ace of the night to clinch the set by a 29-27 final.
Set Four – UE 25, UNI 20
On the cusp of its first road win at UNI, the Aces knew the opposition would not go away easily. UE jumped out to a 7-4 lead but a huge Panther run saw them score seven out of eight tallies to take an 11-8 lead. Giulia Cardona took matters into her own hands, picking up three kills in a row to help her team retake the lead at 12-11. Both squads dueled it out down the stretch, battling to a 17-17 score. That is when another Cardona kill, coupled with Thon's second ace of the match, began a 4-0 run that was capped off when Vazquez tallied her 10th kill. From there, the Aces held strong on the way to a 25-20 decision and a 3-1 match final.
Another road tilt is on tap Saturday when Evansville faces Drake in a 5 p.m. match at the Knapp Center.
Three Aces Place In Top 10 At UE Cross Country Invitational
University of Evansville senior cross country runners Anna Lowry (Taylorville, Ill./Taylorville) and Sam Weldon (Fort Wayne, Ind./Bishop Dwenger) both placed in the top 10 in the women's 6-K race Saturday morning, while sophomore Peter Epur (Eldoret, Kenya) finished in the men's top 10 in the 8-K at the annual University of Evansville Invitational.
Lowry finished second overall while posting the third-fastest 6-K time on record at UE with a time of 22:02.3 in her final regular-season home meet at Evansville. Weldon also finished 10th overall with a personal-best 6-K time of 24:14.3 in her "Senior Day" meet. Epur, meanwhile, finished eighth overall on the men's side with an 8-K time of 26:29.4 in his second-fastest 8-K time of the season.
"Overall, I was really proud of the effort that both teams gave today," said UE cross country head coach Don Walters. "I am especially proud of the seniors, not only for their effort today, but for everything that they have done for our program over the last four years.
"I honestly do not remember a senior class that I put more on during their four years at UE. This group has done a tremendous job of handling everything though, and I will truly miss this group. Each of them has really matured into outstanding leaders, and I cannot wait to see what they will do in this world when they graduate. I am extremely proud of all of them."
On the women's side, freshman Ellie Stewart (Lombard, Ill./Glenbard South) ran third for UE and placed 15th overall in her first collegiate 6-K with a time of 24:40.4. Senior Emma Boebinger (Frankfort, Ky./Western Hills – 25:36.6), sophomore Tess Crosley (Tulsa/Okla. – 25:44.3) and freshman Kaitlyn Sansone (Fairfield, Ohio/Mercy McAuley – 26:40.0) also finished in the top 20 overall, as they finished 18th, 19th and 20th respectively.
On the men's side, freshman Adam Oulgout (St. Paul, Minn./Central) finished 12th overall to join Epur in the race's top 20 with an 8-K time of 27:55.2. Fellow freshman Justin Nichols (Lewis Center, Ohio) ran third for UE with a time of 29:24.9, while senior Carson Kline (Terre Haute, Ind./South) placed fourth on the team with a time of 30:07.2. Junior Ryan Melvin rounded out UE's scoring pack with a time of 32:05.8, while sophomore Luke Watts (Austin, Ind./Austin) turned in a personal-best 8-K time of 32:41.2.
Overall, Purdue Fort Wayne took home the women's team title, with PFW freshman Madison King winning the women's 6-K race in a time of 21:41.9. On the men's side, Purdue Fort Wayne swept the first seven individual spots, paced by sophomore Andrew Whitinger's 8-K time of 25:52.1, to win the men's team title. UE placed third overall on the women's side, and fourth on the men's side as a team.
Evansville will take this next week off, before returning to action next on Friday, October 29 when UE competes in the Missouri Valley Conference Championships in Normal, Illinois.
Braun Intercollegiate set for Monday and Tuesday
One of the highlights of the schedule for the University of Evansville women's golf team returns next week when the Purple Aces host the Charles Braun Intercollegiate at Oak Meadow Country Club.
Set to play on one of its home courses, the Aces look to continue what has been a strong fall season. UE is one of seven schools in the event, which also includes Chicago State, Green Bay, UIC, IUPUI, North Alabama and Western Michigan. Monday's action features the opening 18 holes before the squads complete the final 18 on Tuesday morning. Both days open with a 10 a.m. shotgun start. Par is 72 while the yardage will be 6,213.
Evansville is coming off an 8th place finish at the Butler Fall Invitational where Caitlin O'Donnell recorded her top outing of the fall. Shooting her lowest three rounds of the season, O'Donnell earned a seventh-place finish. Included in the tournament was a 72 in the opening round, which tied her lowest collegiate round.

Taking second for UE and tying for 16th in the event was Allison Enchelmayer. The junior posted a 76 or lower in all three rounds. After opening the contest with a 2-over 72, Enchelmayer posted back-to-back rounds of 76 on her way to a final stroke tally of 224. Mallory Russell also had a strong outing, completing all three rounds with tallies of 78 or lower on her way to a tie for 24th. She finished day one with scores of 73 and 75 before registering a 78 in the second day to finish with a 226.
Carly Frazier continued to put together a solid fall. After scoring an 82 in the first round, Frazier bounced back with rounds of 76 and 79 in the final two rounds. Her total score of 237 was good for the 59th spot. Two behind her was Alyssa McMinn, who tied for the 63rd spot with a 239. McMinn's scores finished at 80, 77 and 82. Individual Taylor Keating completed the invitational with a 269.
The Braun Intercollegiate has been a successful one in the past for Evansville, who won the team championship in 2015 and 2016. Those two seasons also saw Kayla Katterhenry take the top individual honors. The tournament has taken place annually since the fall of 2012 with the exception of 2020 due to the COVID-19 pandemic.
Aces look to replicate first leg result in road match at Loyola
Earning a hard-fought draw in the first meeting, the University of Evansville men's soccer team will look to replicate that effort in the second leg of the season series at Loyola Chicago on Saturday evening at 6 PM.
Previewing the Matchup
• Evansville and Loyola are meeting for the 29th time in series history with the Aces owning a 19-7-2 advantage in the all-time series.
• The Aces snapped a five-game win streak in the series for Loyola as the two sides battled to a 1-1 draw on Sept. 18 at Arad McCutchan Stadium, the first result in the series for UE since a 1-0 win over the Ramblers in the MVC Championship on Nov. 8, 2017.
• Loyola ran off three-straight wins in the MVC after the draw with Evansville before falling in the second overtime to 11th-ranked Missouri State, 2-1, on Saturday in Springfield, Mo.
• Senior Ryan Harris got back on the scoresheet on Tuesday with his equalizing goal in the 43rd minute against Belmont. Harris, who has battled injuries over the last two seasons, scored off a rebounded shot by Jakub Hall, finding the back of the net for the first time since Sept. 18, 2019 against Loyola. In 2019, Harris finished second on the team with three goals.
• The 2021 MVC Player of the Year, Loyola's Billy Hency, has continued his strong career, leading the Ramblers on the season with five goals. Hency has also added four assists, taking part in nine of the Ramblers' 19 goals on the season.
Last Match: Belmont 2, Evansville 1
• Turning-in another solid performance, the University of Evansville men's soccer team saw a late goal spoil its evening in a 2-1 loss to Belmont on Tuesday in Nashville, Tenn.
• "I'm encouraged with the way we played tonight against a very good Belmont team, but results matter," said Evansville head men's soccer coach Marshall Ray. "We didn't take advantage of some of the chances we created in the second half and we paid for that late in the game. We have to regroup and get ready travel to Loyola and find a way to get points in The Valley on the road."
• Showcasing his ability to find the back of the net, senior Ryan Harris scored his fifth career goal for the Aces and his first since Sept. 18, 2019, tying the match at one in the 43rd minute. Between the posts, redshirt junior Jacob Madden made three saves on the evening in his eighth-straight start for Evansville.
• Despite a lower total of shots than in the previous two matches, Evansville still recorded more shots on the night than its opponent for the third-straight match as the Aces tallied 12 shots to the Bruins' 11, including a 6-5 split in the first half. Belmont would be first on the scoreboard though as the Bruins found the back of the net in the 42nd minute as a ball played into the box was tapped home to give the Bruins a 1-0 lead. Just 49 seconds later, Evansville answered. Coming off a free kick from fifth-year senior Filip Johansson that sailed into the six yard box, Jakub Hall sent a shot from point blank range that deflected off the Bruins' keeper. The rebound rattled around before Harris pushed his way through the scrum and finished to knot the match at one heading to the half.
• Evansville continued to generate quality chances in the second half. Again recording six shots in the 45 minute period, the Aces put four shots on frame. One of the best chances came in the 81st minute following a run from sophomore Pablo Guillen. The La Coruna, Spain native dribbled from just inside midfield to the top of the 18, playing the ball ahead to gain some space and whipped a ball on goal that the Belmont keeper stumbled to control before stopping the shot. As the clock ticked towards overtime in the 86th minute, Belmont scored its second of the night. A ball crossed into the box bounced its way past the outstretched appendages of a couple Bruins before finding the side netting untouched to give the Bruins the lead in what would end a 2-1 victory for the home side.
Scheduling the Best
• As was expected before the season, Evansville's schedule has been one of the most difficult in the nation.
• Through 11 matches, the win percentage of the Aces opponents is .582.
• Evansville has played the 27th most difficult schedule in the nation and the toughest in the MVC.
Contribute to AceNotes
To have content considered for inclusion in AceNotes, please submit a Marketing Request Form. Deadline for submission to AceNotes is 10:00 a.m. on the requested date of publication. Only articles concerning UE related/sponsored activities will be accepted. Articles submitted to AceNotes may be edited for length and clarity. Submitter contact information is at the end of each article.