| | |
| --- | --- |
| AceNotes Today | Friday, October 15, 2021 |
Are You a First-Generation Student?
Are you a first-generation college student? Or are you an employee that earned your degree as a first-generation student? We want to hear from you!
Each year on November 8 we celebrate the First-Generation College Celebration across the nation. This day highlights the importance of college education and accessibility. At UE, we will be recognizing our first-generation students, faculty, staff, and administration for all they have achieved!

If you're "first-gen," we want to hear your story! Please email Julie Bryant, university relations coordinator, at jb855@evansville.edu. We need to have all stories collected by Wednesday, November 3, so don't wait!
2022-23 FAFSA is Open
File the 2022-23 FAFSA by April 15 at fafsa.gov.
Continuing students should file the 2022-23 Free Application for Federal Student Aid (FAFSA) to apply for federal, state and University need-based financial aid, including all federal student loans. UE's FAFSA code is 001795.
Filing by April 15 is essential for Indiana residents to receive state aid, and highly recommended for all.
Questions regarding the FAFSA should be directed to the Student Financial Services (Olmsted Administration Hall, Rm. 105) at 812-488-2364.
Queer History of Evansville with Kelley Coures
Please join PRIDE and the History Club as we host Kelley Coures, Executive Director of the Department of Metropolitan Development for the City of Evansville. Kelley is a lifelong resident of Evansville and has helped to lead the fight for quality and find resources for those with HIV & AIDS. Currently, he uses his position within the city government to advocate for the LGBTQ Community and advise the Mayor on LGBTQ+ issues.
We will be in SOBA 162 from 4 PM to 6 PM on 10/19/21.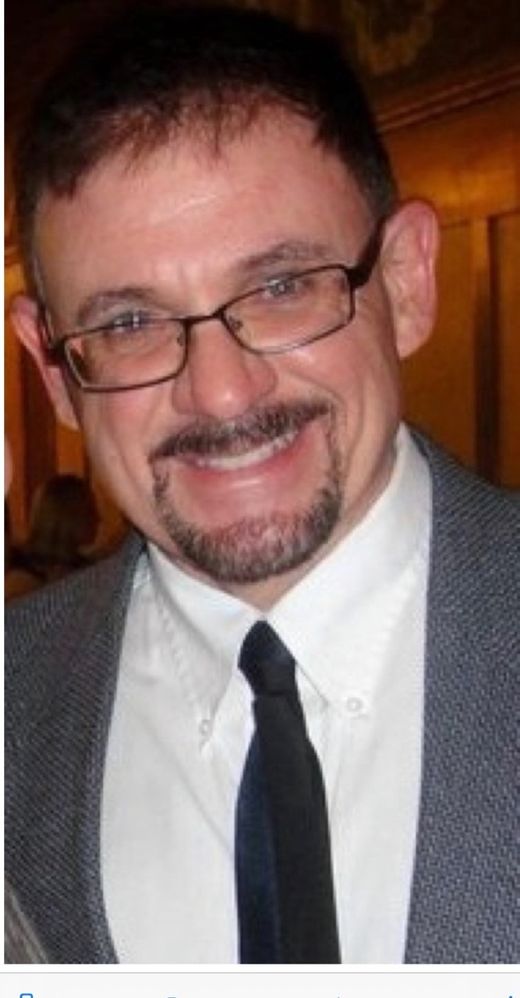 Sis got tea? Drag-Activism-Gay Liberation Movement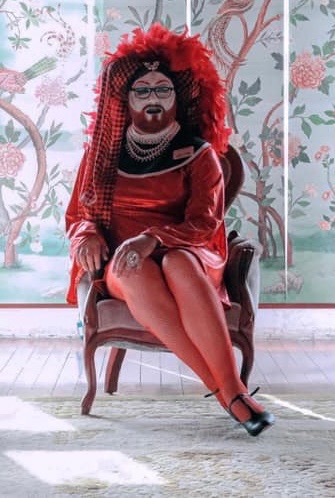 Please join PRIDE on 10/18 in Koch 100 from 4-5pm as we host Sister Petty Davis of the Sisters of Perpetual Indulgence. Petty Davis will be giving a talk on the importance of Drag in its relation to activism, The Gay Liberation Movement, and the AIDS Epidemic. The Sisters of Perpetual Indulgence is an Internation non-profit organization that has been active for over 40 years and has been on the front lines of the Gay Liberation Movement and the AIDS Epidemic. There will be a Q&A Session following the talk.
Employee Headshots on 10/20
Are you part of UE faculty, staff, or administration? If you would like to have a headshot taken, you can sign up for a 5-minute time slot through SignUpGenius.
Headshots will be taken outdoors on the front oval lawn on Wednesday, October 20. In the event of rain, we will email you with an alternate location. Please arrive on time and ready to have your photo taken.
A final copy of your headshot will be emailed to you and added to your website profile. If you have questions, please email Julie Bryant at jb855@evansville.edu.
Virtual Career Connections- Communication, Marketing and new Media
Career Connections allows students an opportunity to talk with UE alumni/employers from all over the US to answer your career-related questions regarding Communication, Marketing, and New Media. This virtual event will be held on Thursday, October 21st from 4-5:15PM.
Do not miss this opportunity to chat with professionals working in these fields and be ready to learn how to prepare for and navigate your professional career. All majors and grade levels are welcome! A list of panelists and their bios will be available prior to the event. Register for this virtual event in Handshake at evansville.joinhandshake.com.
Best-selling Author Imbolo Mbue To Speak on Campus - Monday, October 18
The Honors Program invites the campus community to join us for our common read speaking event, a presentation by author Imbolo Mbue, on Monday, October 18 at 6:00pm in Eykamp Hall. Ms. Mbue will be discussing her novel, How Beautiful We Were, which was the common read for Honors Program and Fellow Scholars freshmen this year.
All event attendees will be required to present proof of vaccination or a negative COVID test result administered within 48 hours of the event.
We hope you will join us for this exciting opportunity. If you'd like to read How Beautiful We Were in advance, copies are on reserve at the library.
Please contact Jayme Williams at jw504 with any questions.
About the novel and author:
How Beautiful We Were is a sweeping tale about the collision of a small African village and an American oil company. It is a masterful exploration of what happens when the reckless drive for profit, coupled with the ghost of colonialism, comes up against one community's determination to hold on to its ancestral land and a young woman's willingness to sacrifice everything for the sake of her people's freedom.
Mbue herself grew up in Limbe, Cameroon, a seaside town with an oil refinery. She witnessed firsthand life under a dictatorship and was fascinated by the people who rose up against corporate greed and systems of injustice. The novel was inspired in part by this childhood fascination and draws heavily from historical and contemporary social and environmental justice movements as well as several current cases of environmental degradation caused by oil exploration.
Mbue's first novel, Behold the Dreamers, won the PEN/Faulkner Award for Fiction, was the Oprah Book Club selection for 2017, and became a national bestseller.
(Source: https://www.lyceumagency.com/speakers/imbolo-mbue/)
Toiletry Drive to Benefit Albion Fellows Bacon Center
Through October 31st, the American Physical Therapy Association (APTA) Indiana Southwest District will be collecting items to benefit the Albion Fellows Bacon Center. One of their many services is to provide emergency shelter as a safe haven to those who have experienced domestic or sexual violence. The items on their wishlist include deodorant, hair brushes, ladies underwear sizes 9-12, lotion, mouthwash, paper towels, plus size pants, reusable tote bags, rubbing alcohol, and toothpaste. Please place donated items in the collection box located in the lobby of Graves Hall. Contact sg184@evansville.edu with any questions.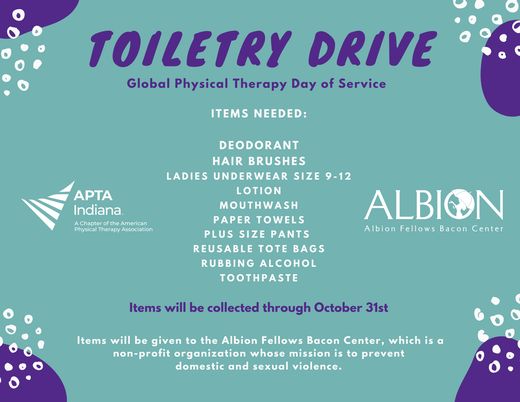 Employee & Student Flu Shot Blitz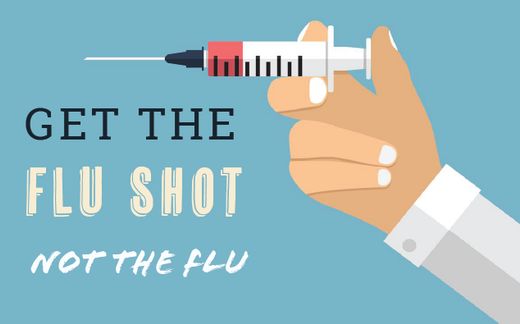 Flu shots will be available on Friday, October 15, from 7:00-9:00 a.m. and Monday, October 18, from 4:00-6:00 p.m. outside the UE campus clinic. These events are for insured employees and their covered dependents, non-insured employees, and students. There is no charge to those insured and their covered dependents. For non-insured employees (cash) and students (credit card), the cost is $20.
Sign up for your flu shot at evansville.edu/flu.
Women Entrepreneurship Week Speaker - Oct. 20
Please join the University of Evansville as Ms. Delna Avari, global business innovator recognized as one of the top 50 influential female leaders in India, shares strategies for navigating the transitions in leadership that occur over the course of a career. Rising leaders in the start-up, corporate, and non-profit sectors will find both inspiration and practical tools to manage their leadership journey.
Date: October 20, 2021
Time: 9:00 am to 10:00 am CST
Register at www.evansville.edu/womenentrepreneurship
Delna is the founder of both Delna Avari & Consultants and Business-360°. A Fulbright Fellow for Leadership from Carnegie Mellon University, Delna has received over 100 industry awards for excellence in business and marketing. In addition to holding senior management positions with Tata Motors and serving as a Director on Board for Concorde Motors Limited, she has consulted on leadership development, diversity, and inclusion across global markets, and has mentored founders, technology start-ups and women-led businesses.
Moderator: Beverly Brockman, PhD - Schroeder Family Dean, College of Business & Engineering
Panelists:
Turae Dabney Mumford - Executive Director, People for Urban Progress
Tara Barney - Co-CEO of the Evansville Regional Economic Partnership
UE Townhouse Furniture Delivery - Parking Awareness
In preparation for the delivery and installation of some new furniture for both the Weinbach Commons and Frederick Commons Townhouses, please note the Office of Public Safety will be blocking some of the parking spaces in the following areas on Wednesday, October 20 after 5:00 p.m.:
• Walnut Commons Townhouses – Parking along the street side of the Armory parking lot O fence will be blocked.
• Frederick Commons Townhouses – Parking will be blocked on the South side of Lot Q. However, the North side of Lot O will remain open for parking.
These areas are being blocked off to safely accommodate large dumpsters and 53' semi-trailers. Please remove your vehicle if parked in these areas before 5:00 p.m. on Wednesday and do not park in these areas until the Office of Public Safety has removed the barriers. Once the semi-trailers are emptied on Friday, October 22, they will leave campus.
We appreciate your patience during this important furniture installation.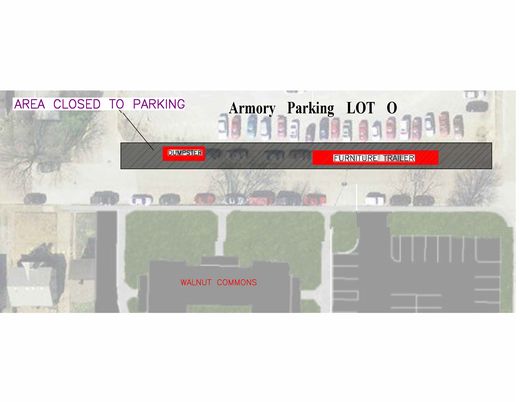 Winter Intersession Courses
It's not too late to register for a Winter Intersession course. Classes are held December 17, 2021, through January 7, 2022. Students may take one course.
For registration, payment deadlines, and additional information visit https://www.evansville.edu/registrar/winterSessions.cfm.
Winter Intersession Course List
| Subject | Number | Cr Hrs | Course Title | Instructor |
| --- | --- | --- | --- | --- |
| ART | 105 | 3 | Introduction to the Visual Arts | Larmann |
| ASTR | 101 | 3 | Descriptive Astronomy | Braun |
| AT | 180 | 3 | Introduction to Athletic Training | Tilly |
| CHEM | 103 | 3 | Chemistry of Adult Beverages | Miller |
| CHEM | 118 | 4 | Principals of Chemistry | Miller/Morong |
| EDUC | 322 | 3 | Strategies for Special Needs Students in K-12 Schools | Jones |
| ES | 103 | 3 | Fundamentals of Environmental Science | Thananatthanachon |
| EXSS | 150 | 2 | Introduction to Health Sciences | Laughbaum |
| EXSS | 320 | 3 | Nutrition for Performance and Health | Rodd |
| EXSS | 453 | 2 | Motor Learning | Wilson |
| EXSS | 488 | 1 to 3 | Internship | Rodd |
| EXSS | 488 | 1 to 4 | Internship | Wilson |
| FIN | 280 | 3 | Personal Finance | Brockman |
| HS | 205 | 3 | Pharmacology | Pruden |
| MATH | 134 | 3 | Survey of Calculus | Salminen |
| MATH | 324 | 3 | Differential Equations | Salminen |
| MUS | 156 | 3 | Music in America | Strandberg |
| NEUR | 125 | 3 | Introduction to Neuroscience | Campese |
| NEUR/PSYC | 355 | 3 | Sensation and Perception | Becker |
| PH | 190 | 3 | Introduction to Public Health | Patel-Dovlatabadi |
| PSYC | 121 | 3 | Introduction to Psychology | Campese |
| PSYC | 226 | 3 | Child and Adolescent Psychology | Hennon |
| PSYC | 416 | 3 | Human Sexuality | Becker |
| QM | 227 | 3 | Intro to Statistics | Khormali |
| SOC | 105 | 3 | Introduction to Sociology | Plikuhn |
| SOC | 230 | 3 | Social Problems in the Modern World | Plikuhn |
| STAT | 166 | 1 | Intro to R for Data Science | Weber |
CDEI Presents: Hispanic Heritage Month Challenge
During Hispanic Heritage Month join the UE HHM Challenge sponsored by the Center for Diversity, Equity and Inclusion!
In this challenge you will find 30 ways for 30 days of Hispanic Heritage Month (September 15- October 15) to actively learn, engage, support, and uplift the many different Hispanic cultures found in Evansville and around the world. Items listed in the challenge can be done personally or in a social group! Watch some YouTube videos to learn Zapateado or grab a friend, some popcorn and watch Selena. Either way you do it, #HHMChallenge yourself!
Happy Hispanic Heritage Month and be on the look out for some great programming throughout this next month hosted by the Hispanic Heritage Month Planning Team!
Hispanic Heritage Month Challenge
- Learn about different traditional Hispanic outfits and their importance
- Support a local Hispanic owned business
- Listen to music that is a part of Hispanic culture
- Learn about stereotypes that affect the Hispanic community
- Learn a few phrases in Spanish! Bonus-if they're in different dialects
- Research the different Spanish dialects
- Try to learn one of the many Hispanic dances ex. Bachata, Zapateado, etc.
- Read a book by a Hispanic author
- Research the significance of September 15th in relation to Hispanic Heritage month
- Amplify Hispanic voices in your community
- Follow some Hispanic activists on social media Ex. Vizo's Voice
- Learn all the Spanish speaking countries
- Share news and information related to Hispanic issues on social media
- Learn about biases towards Hispanic communities
- Research the importance of certain animals in different Hispanic cultures
- Support a Hispanic serving charity / organization ex. HOLA, Pulsera project
- Learn about Hispanic holidays
- Try a food that is important and traditional to a Hispanic culture
- Attend a Hispanic heritage month event hosted by the CDEI
- Research influential people in Hispanic culture ex. Frida Kahlo
- Share the new information you've learned with others
- Learn about the contributions that Hispanics have made in America
- Learn about the first Hispanic astronaut
- Look into and learn about the history of Afro-Latinos
- Research the differences and similarities between Hispanic countries and cultures
- Download an app created by an Hispanic person
- Watch a movie or documentary that is important to Hispanic culture ex. Bajo la Misma Luna or Living Undocumented
- Sign some petitions advocating for Hispanic rights on change.org
- Research the term Hispanic
- Listen to podcasts by a Hispanic creative // that explore Hispanic culture
- Attend a Hispanic heritage festival this month
Drs. Plisky, Schwartzkopf-Phifer and Huebner publish a systematic review on the Lower Quarter Y-Balance Test
Dr. Phil Plisky, Associate Professor of Physical Therapy and Director of Residency Programs led a team of researchers including, Dr. Kate Schwartzkopf-Phifer, Associate Professor of Physical Therapy and Dr. Bethany Huebner, Associate Professor and Chair of Physical Therapy with a publication of a systematic review and meta-analysis titled, "Systematic Review and Meta-Analysis of the Y-Balance Test Lower Quarter: Reliability, Discriminant Validity, and Predictive Validity." This was published in the International Journal of Sports Physical Therapy on October 1, 2021 in Volume 16, Number 5. See the article here: https://ijspt.scholasticahq.com/article/27634-systematic-review-and-meta-analysis-of-the-y-balance-test-lower-quarter-reliability-discriminant-validity-and-predictive-validity
Systematic reviews and meta-analysis are the highest level of evidence and play an integral role in the progression of the field of physical therapy. We are proud of all of their hard work and for their contribution to physical therapy research. Congratulations again to Dr. Plisky, Dr. Schwartzkopf-Phifer and Dr. Huebner.

Cross Country Hosts Annual UE Invitational Saturday At 10 AM
The University of Evansville cross country teams will host the annual UE Invitational on Saturday morning at Angel Mounds Cross Country Course in Evansville. The men's 8-K event will kick-off the meet at 10 a.m., with the women's 6-K race set to follow, approximately at 10:45 a.m.
In all, six schools will compete in the final regular-season meet for the Purple Aces. The meet field will consist of UE, Milwaukee, Morehead State, Purdue Fort Wayne, Kentucky State and Vincennes University. Saturday's meet will also mark the final regular-season meet for five Purple Aces, including Carson Kline (Terre Haute, Ind./South) and J.J. Pedersen (Milford, Conn.) on the men's side and Emma Boebinger (Frankfort, Ky./Western Hills), Anna Lowry (Taylorville, Ill./Taylorville) and Sam Weldon (Fort Wayne, Ind./Bishop Dwenger) on the women's side.
"I am excited to see how many P.R. times we can set on Saturday," said UE cross country head coach Don Walters. "That is our main focus right now – getting better every time out, especially on our home course.
"I really hope that our seniors go out with a great race, because they deserve it. This group will be very difficult to replace, and I am extremely proud of who they are and what they have done in their time at UE, not only on the cross country course, but also in the classroom and the community."
Kline will enter his final home meet off of his best 8-K race of the season, as he cut over a minute off of his season-best time at the Live In Lou Cross Country Classic back on October 2. He has served as team captain this year on the men's side. Pedersen, meanwhile, transferred in to UE last season and has been towards the top of the pack for UE the last two seasons. He is currently finishing up his Master's in Athletic Training at UE, while splitting time between UE and Northwestern University in their athletic training department.
"Carson has done a tremendous job as team captain this year, and he has really grown in his time at UE," said Walters. "And, I am really glad that J.J. was able to transfer in and join our program. He has been outstanding to work with."
Boebinger has served as the women's team captain this season, and, like Kline, is coming off of one of her best 5-K meets of the season at the Live In Lou Cross Country Classic. Meanwhile, Lowry will go down as one of the best runners in UE history, as she currently owns the school record in the 5-K event with a time of 16:46.4 set in 2019. She is also a two-time first team all-MVC selection in cross country, and a three-time academic all-conference selection. And, Weldon has finished her UE career strong, pacing the Purple Aces in the season's first meet of the year, and placing second on the team in the last two meets, including posting a career-best 5-K time of 20:05.7 at the Live In Lou Classic.
"All three young women have done a tremendous job this year," said Walters. "Boebinger has been a tremendous team captain this year, and has done a great job of providing leadership to a rather young squad.
"I can't say enough about the job that Anna has done during her UE career, as she has just been an absolute joy to coach. And, I have been really proud of the hard work that Sam has put in during her time at UE, especially this year. She has run the best of her career this year, and you love to see seniors go out on top."
While it will be the final regular-season meet of the year for UE, Evansville will return to the Angel Mounds course one more time in 2021, as the Purple Aces will host the NCAA Great Lakes Regional Championships on Friday, November 12.
UE Swimming & Diving Hosts Valparaiso Friday Afternoon
After an impressive season-debut last Saturday at Eastern Illinois, the University of Evansville swimming and diving teams will return home to Wyttenbach Pool to host conference rival Valparaiso on Friday afternoon. The meet is set to begin at 3 p.m.
Evansville opened the 2021-22 season with a pair of wins at Eastern Illinois. The men defeated the Panthers, 125-76, while the women were victorious by a score of 129-69. Valparaiso, meanwhile, will be looking for its first meet victory of the season on both the men's and women's sides, as the Beacons came up empty wins-wise at the Butler Double Dual Meet on September 26.
"It has been two years since we were able to have a home meet with fans, so we are really looking forward to competing on Friday," said UE swimming and diving coach Stuart Wilson. "It will be exciting for the team to be able to compete once again in front of their families and friends.
"This week is going to be a great indicator of where we are at training-wise, as we will be competing in the 200's stroke-wise, instead of the shorter 100-yard distances. I am excited to see where we are at with this meet."
On the men's side, junior Riccardo Di Domenico (Johannesburg, South Africa) and sophomore Jackson Caudill (Mount Sterling, Ky./Montgomery County) both posted two individual victories at EIU. Freshmen Daniel Santos Lopez (Madrid, Spain), Carlos Souto Vilas (A Coruna, Spain) and Jakob Grundbacher (Long Beach, Calif.) all earned individual victories in their first collegiate meet.
On the women's side, UE posted individual or team victories in 10 of the 11 events at Eastern Illinois. Junior Sarah Jahns (Lilburn, Ga./Parkview) dominated both the women's 1,000-yard freestyle and 500-yard freestyle events to pace the attack at EIU. Evansville's divers will get their first action of the 2021-22 season on Friday, as diving did not compete at EIU. UE features six divers this year, led by seniors Maggie Franz (Mundelein, Ill./Mundelein), Fae-Siri Keighley (Johannesburg, South Africa) and Sarah Kempf (Greenwood, Ind./Center Grove). Sophomore Madison Rollett (Evansville, Ind./Reitz) and freshmen Val Marx (Evansville, Ind./Reitz) and Kaylee Ivy (Evansville, Ind./Central) also round out UE's diving corps.
Fans will be allowed on a limited, pass-list-only basis for Friday's meet. It will mark UE's first meet with fans since the UE men beat Ball State, 156-132, on January 17, 2020. UE's women have not competed in front of the home fans since sweeping Arkansas-Little Rock and Indiana State at home on November 2, 2019.
Aces look to continue streak at UNI and Drake
Riding its top streak in over 15 years, the University of Evansville volleyball team looks to continues its winning ways this weekend at UNI and Drake. On Friday, the Purple Aces will take on the Panthers in a 6 p.m. contest in Cedar Falls before traveling to Des Moines for a 5 p.m. match on Saturday.
Last Time Out
- Evansville completed a 3-match home stand with its third consecutive 3-0 win by defeating Missouri State on Tuesday
- Melanie Feliciano led the way with 19 kills to help the Aces earn the sweep in impressive fashion, picking up a 25-15 victory in the third set
- Giulia Cardona added 17 kills while Alondra Vazquez picked up 10th double-double of the season with 14 kills and 11 digs
- With 39 assists in three sets, Taya Haffner upped her season average to 11.27 per set
- Kate Tsironis recorded a career-best six block assists while Rachel Basinski had her top match of the season, posting 12 digs
Big-time Homestand
- A refocused UE group entered last week's homestand with an 0-3 MVC mark, but showed what it is capable of by sweeping all three matches at Meeks Family Fieldhouse
- UE defeated Bradley and Illinois State over the weekend before picking up another 3-0 win on Tuesday over Missouri State
- The current streak is just the second time since joining the MVC in 1994 that UE has swept three MVC matches in a row...the other instance came in September of 2006 when the Aces defeated Illinois State, Indiana State and Drake
Three out of Five Ain't Bad!
- As of Oct. 13, Evansville has three of the MVC's top five kill leaders with Alondra Vazquez (4.56/set) leading the league, Giulia Cardona ranking third (3.78) and Melanie Feliciano sitting in fifth (3.49)
- No other team in the country can boast those numbers as just six other NCAA conferences even have a team with three players currently ranked in the top ten
- The closest any team comes is having three ranked in the top seven with Marist (MAAC) and San Jose State (Mountain West) doing so
Player of the Week
- Racking up 18 kills while hitting a season-high .600, Melanie Feliciano lifted UE to a 3-0 win over Illinois State on Saturday and was recognized as the MVC Player of the Week on Monday
- She followed that up with a 19-kill performance in the win over the Bears to finish the 3-match homestand averaging 5.44 kills per set while hitting .537
- Feliciano has moved into 5th place in the MVC with a season average of 3.78 per set
Block Party
- A career-high of six block assists is just the latest accomplishment this season for Kate Tsironis, has continued to raise her average
- Over the last seven matches, Tsironis has registered 5 solo blocks and 18 block assists, an average of 1.10 per set...the recent streak has upped her season mark to 0.76 per game
Record Watch?
- The 11.27 assist/set average for Taya Haffner is on pace to be one of the best in school history...it is the best for the program in the 25-point rally scoring era and currently second-best in the UE record book (since 1991) - the only one higher was a 12.01 average by Betsy Knott in 1998
- She is set to be just the third UE player since 1998 to average over 10 per set
- Alondra Vazquez currently averages 4.56 kills, which is on pace to be the best in UE history...it is also one of the best that the MVC has seen in recent years...since 2005, just two players have finished with a higher average
Contribute to AceNotes
To have content considered for inclusion in AceNotes, please submit a Marketing Request Form. Deadline for submission to AceNotes is 10:00 a.m. on the requested date of publication. Only articles concerning UE related/sponsored activities will be accepted. Articles submitted to AceNotes may be edited for length and clarity. Submitter contact information is at the end of each article.