| | |
| --- | --- |
| AceNotes Today | Thursday, October 14, 2021 |
Are You a First-Generation Student?
Are you a first-generation college student? Or are you an employee that earned your degree as a first-generation student? We want to hear from you!
Each year on November 8 we celebrate the First-Generation College Celebration across the nation. This day highlights the importance of college education and accessibility. At UE, we will be recognizing our first-generation students, faculty, staff, and administration for all they have achieved!

If you're "first-gen," we want to hear your story! Please email Julie Bryant, university relations coordinator, at jb855@evansville.edu. We need to have all stories collected by Wednesday, November 3, so don't wait!
2022-23 FAFSA is Open
File the 2022-23 FAFSA by April 15 at fafsa.gov.
Continuing students should file the 2022-23 Free Application for Federal Student Aid (FAFSA) to apply for federal, state and University need-based financial aid, including all federal student loans. UE's FAFSA code is 001795.
Filing by April 15 is essential for Indiana residents to receive state aid, and highly recommended for all.
Questions regarding the FAFSA should be directed to the Student Financial Services (Olmsted Administration Hall, Rm. 105) at 812-488-2364.
Sis got tea? Drag-Activism-Gay Liberation Movement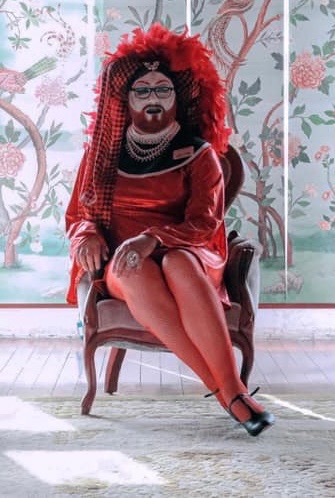 Please join PRIDE on 10/18 in Koch 100 from 4-5pm as we host Sister Petty Davis of the Sisters of Perpetual Indulgence. Petty Davis will be giving a talk on the importance of Drag in its relation to activism, The Gay Liberation Movement, and the AIDS Epidemic. The Sisters of Perpetual Indulgence is an Internation non-profit organization that has been active for over 40 years and has been on the front lines of the Gay Liberation Movement and the AIDS Epidemic. There will be a Q&A Session following the talk.
Employee Headshots on 10/20
Are you part of UE faculty, staff, or administration? If you would like to have a headshot taken, you can sign up for a 5-minute time slot through SignUpGenius.
Headshots will be taken outdoors on the front oval lawn on Wednesday, October 20. In the event of rain, we will email you with an alternate location. Please arrive on time and ready to have your photo taken.
A final copy of your headshot will be emailed to you and added to your website profile. If you have questions, please email Julie Bryant at jb855@evansville.edu.
Virtual Career Connections- Communication, Marketing and new Media
Career Connections allows students an opportunity to talk with UE alumni/employers from all over the US to answer your career-related questions regarding Communication, Marketing, and New Media. This virtual event will be held on Thursday, October 21st from 4-5:15PM.
Do not miss this opportunity to chat with professionals working in these fields and be ready to learn how to prepare for and navigate your professional career. All majors and grade levels are welcome! A list of panelists and their bios will be available prior to the event. Register for this virtual event in Handshake at evansville.joinhandshake.com.
An equity analyst will interact with UE students
An equity analyst will interact with UE students
Sam Carden, an equity research analyst, with Jefferies investment banking firm, will speak to UE students in Dr. Walayet Khan's classes via Zoom at 5.00 p.m. on Thursday, October 14, 2021. He covers the healthcare services sector. Prior to Jefferies, he spent about three years in Region's corporate banking division and a little under 2 years at UBS as a risk analyst in the derivatives department. He graduated from the University of Alabama with a degree in Finance in 2015 and earned the CFA charter in 2019. (https://www.jefferies.com/)
Please contact Dr. Walayet A. Khan at wk3@ evansville.edu for an invitation and further information.
Best-selling Author Imbolo Mbue To Speak on Campus - Monday, October 18
The Honors Program invites the campus community to join us for our common read speaking event, a presentation by author Imbolo Mbue, on Monday, October 18 at 6:00pm in Eykamp Hall. Ms. Mbue will be discussing her novel, How Beautiful We Were, which was the common read for Honors Program and Fellow Scholars freshmen this year.
All event attendees will be required to present proof of vaccination or a negative COVID test result administered within 48 hours of the event.
We hope you will join us for this exciting opportunity. If you'd like to read How Beautiful We Were in advance, copies are on reserve at the library.
Please contact Jayme Williams at jw504 with any questions.
About the novel and author:
How Beautiful We Were is a sweeping tale about the collision of a small African village and an American oil company. It is a masterful exploration of what happens when the reckless drive for profit, coupled with the ghost of colonialism, comes up against one community's determination to hold on to its ancestral land and a young woman's willingness to sacrifice everything for the sake of her people's freedom.
Mbue herself grew up in Limbe, Cameroon, a seaside town with an oil refinery. She witnessed firsthand life under a dictatorship and was fascinated by the people who rose up against corporate greed and systems of injustice. The novel was inspired in part by this childhood fascination and draws heavily from historical and contemporary social and environmental justice movements as well as several current cases of environmental degradation caused by oil exploration.
Mbue's first novel, Behold the Dreamers, won the PEN/Faulkner Award for Fiction, was the Oprah Book Club selection for 2017, and became a national bestseller.
(Source: https://www.lyceumagency.com/speakers/imbolo-mbue/)
Join us for Ace RACE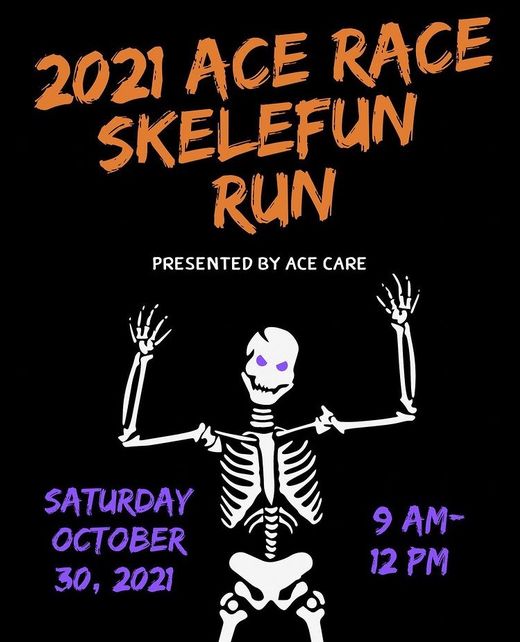 Come support AceCARE by participating in our Annual AceRACE 5k! Show off your Halloween costume, compete against your friends, and see our best dressed pets! Mark your calendars now, you won't want to miss out!
Ace Race is on Saturday, October 30th at 9:30 am, starting at the UE main campus East Terrace Lawn, and there is an option to participate either in person or virtually. Registration is only $15 for students and $30 for the general public! Deadline to register and be guaranteed a t-shirt is Saturday, October 9th, and general registration deadline is Sunday, October 23rd. Register at www.uealumnionline.com/acerace2021 .
Feel free to dress up in your best Halloween costume - there will be a costume contest (and prizes) for both racers and their dogs. That being said dogs are more than welcome at the race (just please make sure they are on a leash). There will be prize giveaways after the race, as well as lots of free food.
Ace CARE is an organization founded by University of Evansville Doctor of Physical Therapy (DPT) students. Our organization currently has three branches: Ace+PT, ACErcise, and AceBuddies. Ace+PT is an outpatient Physical Therapy clinic that serves community members who are underinsured, uninsured, or homeless. ACErcise serves adults who have had a neurologic injury, and AceBuddies serves children and young adults with special needs. Both ACErcise and AceBuddies are group exercise classes. All these services are completely student-run at no cost to patients and participants.
Thanks for supporting Ace CARE!
Costume Shop Sale
The theatre department is selling vintage clothing! Come outside the May Studio Theatre October 22nd to get your pick!
UE Gives Back for Students (October 23rd, 2021)
Community Service Initiatives is hosting the UE Gives Back event on October 23rd, 2021 from 8 A.M. to 12 P.M. Students will be able to sign up to volunteer at various organizations in the Evansville community and surrounding area. All volunteer hours will be collected by Community Service Initiatives. In addition, all volunteers will receive a free t-shirt for volunteering after the event. Sign up on UEngage today! A link to the UE Gives Back Sign-Up Genius can be found on the UEngage event post. We kindly ask that all volunteers wear a UE shirt on the day of the event to show our Aces pride! Volunteer slots are limited, so sign up today!
SNACK DRIVE
Senior nursing students at the University of Evansville are sponsoring a food drive for the Dream Center. The Dream Center provides children with meals/snacks, assistance with their schoolwork, guide children in faith, and motivate them to have a positive work ethic.
The donation boxes will be located on the first floor of Ridgway and Graves Hall.
Employee & Student Flu Shot Blitz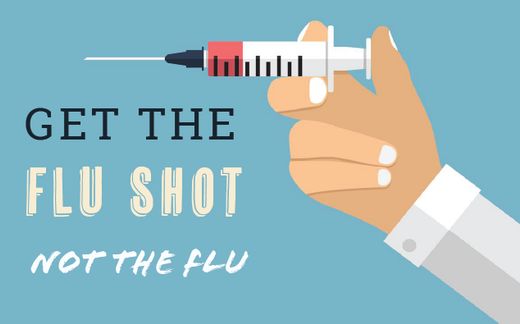 Flu shots will be available on Friday, October 15, from 7:00-9:00 a.m. and Monday, October 18, from 4:00-6:00 p.m. outside the UE campus clinic. These events are for insured employees and their covered dependents, non-insured employees, and students. There is no charge to those insured and their covered dependents. For non-insured employees (cash) and students (credit card), the cost is $20.
Sign up for your flu shot at evansville.edu/flu.
Women Entrepreneurship Week Speaker - Oct. 20
Please join the University of Evansville as Ms. Delna Avari, global business innovator recognized as one of the top 50 influential female leaders in India, shares strategies for navigating the transitions in leadership that occur over the course of a career. Rising leaders in the start-up, corporate, and non-profit sectors will find both inspiration and practical tools to manage their leadership journey.
Date: October 20, 2021
Time: 9:00 am to 10:00 am CST
Register at www.evansville.edu/womenentrepreneurship
Delna is the founder of both Delna Avari & Consultants and Business-360°. A Fulbright Fellow for Leadership from Carnegie Mellon University, Delna has received over 100 industry awards for excellence in business and marketing. In addition to holding senior management positions with Tata Motors and serving as a Director on Board for Concorde Motors Limited, she has consulted on leadership development, diversity, and inclusion across global markets, and has mentored founders, technology start-ups and women-led businesses.
Moderator: Beverly Brockman, PhD - Schroeder Family Dean, College of Business & Engineering
Panelists:
Turae Dabney Mumford - Executive Director, People for Urban Progress
Tara Barney - Co-CEO of the Evansville Regional Economic Partnership
Winter Intersession Courses
It's not too late to register for a Winter Intersession course. Classes are held December 17, 2021, through January 7, 2022. Students may take one course.
For registration, payment deadlines, and additional information visit https://www.evansville.edu/registrar/winterSessions.cfm.
Winter Intersession Course List
| Subject | Number | Cr Hrs | Course Title | Instructor |
| --- | --- | --- | --- | --- |
| ART | 105 | 3 | Introduction to the Visual Arts | Larmann |
| ASTR | 101 | 3 | Descriptive Astronomy | Braun |
| AT | 180 | 3 | Introduction to Athletic Training | Tilly |
| CHEM | 103 | 3 | Chemistry of Adult Beverages | Miller |
| CHEM | 118 | 4 | Principals of Chemistry | Miller/Morong |
| EDUC | 322 | 3 | Strategies for Special Needs Students in K-12 Schools | Jones |
| ES | 103 | 3 | Fundamentals of Environmental Science | Thananatthanachon |
| EXSS | 150 | 2 | Introduction to Health Sciences | Laughbaum |
| EXSS | 320 | 3 | Nutrition for Performance and Health | Rodd |
| EXSS | 453 | 2 | Motor Learning | Wilson |
| EXSS | 488 | 1 to 3 | Internship | Rodd |
| EXSS | 488 | 1 to 4 | Internship | Wilson |
| FIN | 280 | 3 | Personal Finance | Brockman |
| HS | 205 | 3 | Pharmacology | Pruden |
| MATH | 134 | 3 | Survey of Calculus | Salminen |
| MATH | 324 | 3 | Differential Equations | Salminen |
| MUS | 156 | 3 | Music in America | Strandberg |
| NEUR | 125 | 3 | Introduction to Neuroscience | Campese |
| NEUR/PSYC | 355 | 3 | Sensation and Perception | Becker |
| PH | 190 | 3 | Introduction to Public Health | Patel-Dovlatabadi |
| PSYC | 121 | 3 | Introduction to Psychology | Campese |
| PSYC | 226 | 3 | Child and Adolescent Psychology | Hennon |
| PSYC | 416 | 3 | Human Sexuality | Becker |
| QM | 227 | 3 | Intro to Statistics | Khormali |
| SOC | 105 | 3 | Introduction to Sociology | Plikuhn |
| SOC | 230 | 3 | Social Problems in the Modern World | Plikuhn |
| STAT | 166 | 1 | Intro to R for Data Science | Weber |
UPS on campus to recruit for open positions
UPS is now hiring! A recruiter from UPS will be on campus Thursday, October 14 from 11am-1pm in Ridgway. They have multiple job openings- part time, full time and seasonal. Positions are available locally as well as nationwide.
Ridgway Information Desk Hiring Federal Work Study Student Workers
The position of the Information Desk Assistant exists to provide information regarding the Ridgway University Center, University of Evansville campus, and surrounding community via the phone and in person. Information Desk Assistants provide fast, friendly, and professional services to the students, staff, and guests of the University of Evansville.
Skills Needed: Student must be detail oriented, accurate, organized, punctual, and dependable. Students should be able to communicate well verbally and be able to respond to emergencies in a calm manner.
Students eligible for Federal Work-Study of any major may apply.
Apply by visiting WebAdvisor and downloading the application. Email completed application and availability to sd241@evansville.edu.
Drs. Plisky, Schwartzkopf-Phifer and Huebner publish a systematic review on the Lower Quarter Y-Balance Test
Dr. Phil Plisky, Associate Professor of Physical Therapy and Director of Residency Programs led a team of researchers including, Dr. Kate Schwartzkopf-Phifer, Associate Professor of Physical Therapy and Dr. Bethany Huebner, Associate Professor and Chair of Physical Therapy with a publication of a systematic review and meta-analysis titled, "Systematic Review and Meta-Analysis of the Y-Balance Test Lower Quarter: Reliability, Discriminant Validity, and Predictive Validity." This was published in the International Journal of Sports Physical Therapy on October 1, 2021 in Volume 16, Number 5. See the article here: https://ijspt.scholasticahq.com/article/27634-systematic-review-and-meta-analysis-of-the-y-balance-test-lower-quarter-reliability-discriminant-validity-and-predictive-validity
Systematic reviews and meta-analysis are the highest level of evidence and play an integral role in the progression of the field of physical therapy. We are proud of all of their hard work and for their contribution to physical therapy research. Congratulations again to Dr. Plisky, Dr. Schwartzkopf-Phifer and Dr. Huebner.

Till dominant in Aces shutout win over Salukis
Led by a dominant defensive effort, the University of Evansville women's soccer team captured a 1-0 shutout victory over Southern Illinois on Wednesday evening at Arad McCutchan Stadium in Evansville.
In goal, fifth-year senior Michaela Till moved closer to a program record with an exceptional performance between the posts. Till recorded eight saves, including a diving save late in the match, moving her within eight of the program record for career saves. The 1-0 win also marked the Avon, Ind. native's 16th career shutout, putting her just one behind tying Misty Long for second all-time at UE.
On the attack, it was again a connection between seniors Alex Eyler and Emily Ormson that produced successful results. Ormson's goal in the 10th minute increased her team lead with her sixth goal of the season, moving Ormson into a tie for second in The Valley in the category. Delivering the cross into the box, Eyler continued her tear this season, recording her sixth of the season and her fourth in five matches.
Evansville's attack got started quick right out of the gate, finding the scoreboard early with the aforementioned goal. In the 10th minute, Eyler dribbled into to the side of the 18-yard box, sending a cross into the six. As the ball sailed over the keepers head, Ormson put herself in the proper spot, volleying the ball into the upper netting and giving the Aces an early lead. After scoring the early goal, Evansville locked-in defensively and prevented the Salukis from generating goal-scoring opportunities, taking the one-goal lead to the break.
The second half presented some challenges for the Aces as SIU began to hit on the counter. While Evansville outshot the Salukis, 10-6, in the first half, SIU played evenly with the Aces in the second 45 minutes as both teams recorded six shots in the period. The best chance of the night came in the 87th minute as SIU's Ashley Scesniak turned inside the box and whipped a shot on frame that Till dove and tipped over the crossbar to help preserve Evansville's lead in the 1-0 win.
Evansville gets 10 days to prepare for its next match, an important showdown with Valparaiso on the road at 7 PM on Saturday, October 23 in Valparaiso, Ind.
Contribute to AceNotes
To have content considered for inclusion in AceNotes, please submit a Marketing Request Form. Deadline for submission to AceNotes is 10:00 a.m. on the requested date of publication. Only articles concerning UE related/sponsored activities will be accepted. Articles submitted to AceNotes may be edited for length and clarity. Submitter contact information is at the end of each article.