| | |
| --- | --- |
| AceNotes Today | Friday, October 8, 2021 |
2022-23 FAFSA is Open
File the 2022-23 FAFSA by April 15 at fafsa.gov.
Continuing students should file the 2022-23 Free Application for Federal Student Aid (FAFSA) to apply for federal, state and University need-based financial aid, including all federal student loans. UE's FAFSA code is 001795.
Filing by April 15 is essential for Indiana residents to receive state aid, and highly recommended for all.
Questions regarding the FAFSA should be directed to the Student Financial Services (Olmsted Administration Hall, Rm. 105) at 812-488-2364.
Student Health Center closed for fall break
The Student Health Center will be closed for fall break on October 11th and 12th. The student clinic will resume normal business hours on Wednesday, October 13th at 8am. SHC normal business hours are Monday-Friday 8am-5pm. Please email healthcenter@evansville.edu for your non-urgent needs, or call campus security at 812-488-2051 for urgent needs.
The TSC UE Employee Medical Clinic hours of operation are unchanged during fall break.
Monday 8-11am and 3-6pm
Tuesday 7-11am
Please call 888-492-8722 for all appointment/refill needs or schedule online through the TSC website or your patient portal.
CDEI Presents: Spill the Tea - Religion
Join the Center for Diversity, Equity, and Inclusion at 5:00 PM on Thursday, October 14th for the first part of their two-part series: "Spill the Tea". Our first segment will be focusing on religious understanding and implicit bias through a faculty led training, student panel speakers, and break-out room discussions. Learn about the different ways religious biases impact the community, why we come to have these biases, and what we can do to understand these biases. Follow along with @uediversity on Instagram for additional programming.
Keep an eye out on social media and Ace notes for upcoming series focused on other topics like Mental Health, Religion, and Race Relations.
CDEI Presents: International House - Hispanic Heritage Month
The CDEI is hosting it's first International House of the semester, focused on celebrating Hispanic Heritage. The event will give the audience an opportunity to learn about Hispanic Heritage, while also providing interactive dance and art lessons, aimed at teaching history through participation.
Come join us in the 13th of October to celebrate Hispanic Heritage and look out for more interesting programming from the CDEI on Acenotes and social media @uediversity on Instagram.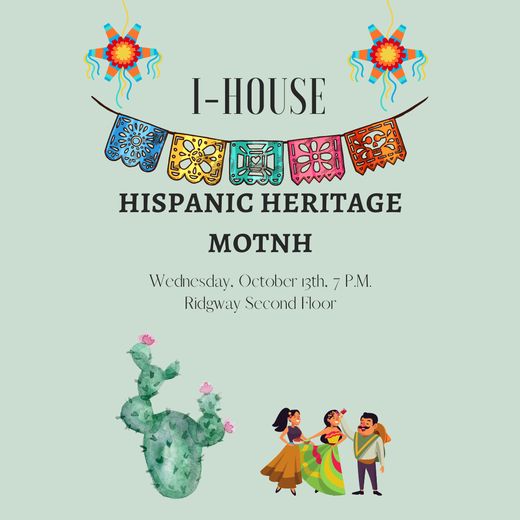 Join us for Ace RACE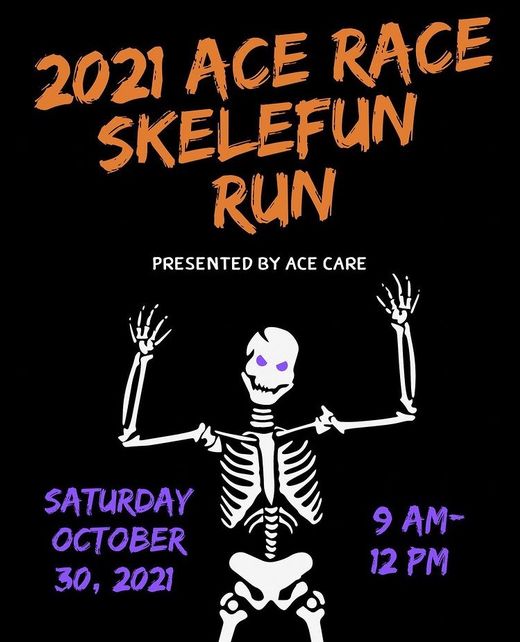 Come support AceCARE by participating in our Annual AceRACE 5k! Show off your Halloween costume, compete against your friends, and see our best dressed pets! Mark your calendars now, you won't want to miss out!
Ace Race is on Saturday, October 30th at 9:30 am, starting at the UE main campus East Terrace Lawn, and there is an option to participate either in person or virtually. Registration is only $15 for students and $30 for the general public! Deadline to register and be guaranteed a t-shirt is Saturday, October 9th, and general registration deadline is Sunday, October 23rd. Register at www.uealumnionline.com/acerace2021 .
Feel free to dress up in your best Halloween costume - there will be a costume contest (and prizes) for both racers and their dogs. That being said dogs are more than welcome at the race (just please make sure they are on a leash). There will be prize giveaways after the race, as well as lots of free food.
Ace CARE is an organization founded by University of Evansville Doctor of Physical Therapy (DPT) students. Our organization currently has three branches: Ace+PT, ACErcise, and AceBuddies. Ace+PT is an outpatient Physical Therapy clinic that serves community members who are underinsured, uninsured, or homeless. ACErcise serves adults who have had a neurologic injury, and AceBuddies serves children and young adults with special needs. Both ACErcise and AceBuddies are group exercise classes. All these services are completely student-run at no cost to patients and participants.
Thanks for supporting Ace CARE!
Costume Shop Sale
The theatre department is selling vintage clothing! Come outside the May Studio Theatre October 22nd to get your pick!
UE Gives Back for Students (October 23rd, 2021)
Community Service Initiatives is hosting the UE Gives Back event on October 23rd, 2021 from 8 A.M. to 12 P.M. Students will be able to sign up to volunteer at various organizations in the Evansville community and surrounding area. All volunteer hours will be collected by Community Service Initiatives. In addition, all volunteers will receive a free t-shirt for volunteering after the event. Sign up on UEngage today! A link to the UE Gives Back Sign-Up Genius can be found on the UEngage event post. We kindly ask that all volunteers wear a UE shirt on the day of the event to show our Aces pride! Volunteer slots are limited, so sign up today!
This Week in Religious Life
Newman Club
• Respect Life Celebration on Thursday, Oct. 14th, $5 a person; sign up by October 3rd using this link: https://forms.gle/WYFT7P79tpxtRkVa6
• Young Adult Bonfire, Outdoor Movie and Chili Night at Corpus Christi on Saturday, October 2nd at 6:00 pm
• Catholic Mass on Sunday October 3rd in the Neu Chapel at 6:00pm
• For Wednesday, October 10th Newman Night, we will have Sr. Jeana Visel, OSB as our speaker. She will be talking about ICONS
Employee & Student Flu Shot Blitz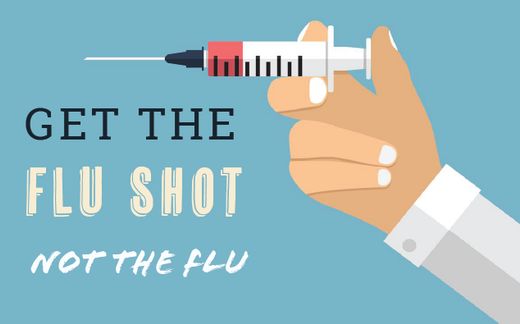 Flu shots will be available on Friday, October 15, from 7:00-9:00 a.m. and Monday, October 18, from 4:00-6:00 p.m. outside the UE campus clinic. These events are for insured employees and their covered dependents, non-insured employees, and students. There is no charge to those insured and their covered dependents. For non-insured employees (cash) and students (credit card), the cost is $20.
Sign up for your flu shot at evansville.edu/flu.
Closing Early for Fall Break
The Writing Center is closing early on Friday for Fall Break so that tutors can leave and be home with their families for the break if they so choose; the WC will remain closed until Wednesday, when courses resume. Remember to make appointments online at Evansville.MyWC online.com, and email kd60@evansville.edu with questions.
Winter Intersession Courses
It's not too late to register for a Winter Intersession course. Classes are held December 17, 2021, through January 7, 2022. Students may take one course.
For registration, payment deadlines, and additional information visit https://www.evansville.edu/registrar/winterSessions.cfm.
Winter Intersession Course List
| Subject | Number | Cr Hrs | Course Title | Instructor |
| --- | --- | --- | --- | --- |
| ART | 105 | 3 | Introduction to the Visual Arts | Larmann |
| ASTR | 101 | 3 | Descriptive Astronomy | Braun |
| AT | 180 | 3 | Introduction to Athletic Training | Tilly |
| CHEM | 103 | 3 | Chemistry of Adult Beverages | Miller |
| CHEM | 118 | 4 | Principals of Chemistry | Miller/Morong |
| EDUC | 322 | 3 | Strategies for Special Needs Students in K-12 Schools | Jones |
| ES | 103 | 3 | Fundamentals of Environmental Science | Thananatthanachon |
| EXSS | 150 | 2 | Introduction to Health Sciences | Laughbaum |
| EXSS | 320 | 3 | Nutrition for Performance and Health | Rodd |
| EXSS | 453 | 2 | Motor Learning | Wilson |
| EXSS | 488 | 1 to 3 | Internship | Rodd |
| EXSS | 488 | 1 to 4 | Internship | Wilson |
| FIN | 280 | 3 | Personal Finance | Brockman |
| HS | 205 | 3 | Pharmacology | Pruden |
| MATH | 134 | 3 | Survey of Calculus | Salminen |
| MATH | 324 | 3 | Differential Equations | Salminen |
| MUS | 156 | 3 | Music in America | Strandberg |
| NEUR | 125 | 3 | Introduction to Neuroscience | Campese |
| NEUR/PSYC | 355 | 3 | Sensation and Perception | Becker |
| PH | 190 | 3 | Introduction to Public Health | Patel-Dovlatabadi |
| PSYC | 121 | 3 | Introduction to Psychology | Campese |
| PSYC | 226 | 3 | Child and Adolescent Psychology | Hennon |
| PSYC | 416 | 3 | Human Sexuality | Becker |
| QM | 227 | 3 | Intro to Statistics | Khormali |
| SOC | 105 | 3 | Introduction to Sociology | Plikuhn |
| SOC | 230 | 3 | Social Problems in the Modern World | Plikuhn |
| STAT | 166 | 1 | Intro to R for Data Science | Weber |
University of Evansville Theatre Alumnus, Rami Malek '03, Stars in New Bond Film, NO TIME TO DIE, Opening Nation-wide on October 8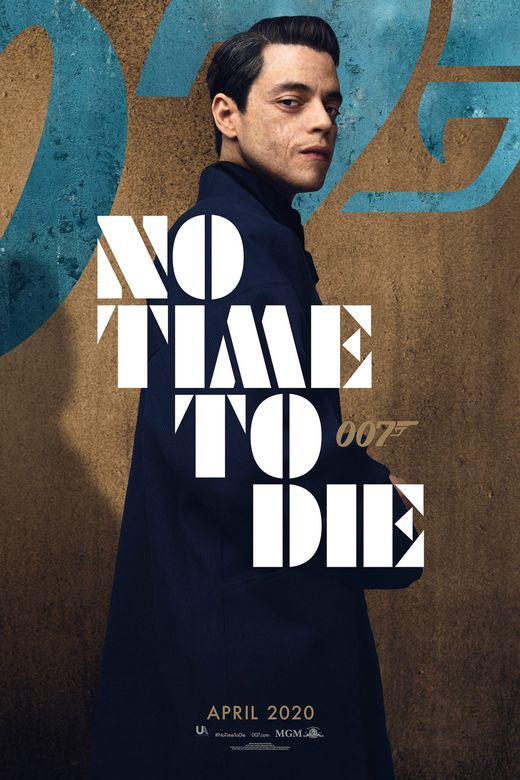 University of Evansville Theatre alumnus, Rami Malek, stars in the upcoming film, No Time To Die, the 25th film in the James Bond franchise. As Bond's newest nemesis, Safin, Malek is the newest villain in the storied series.
The film is set to be released in the United States on Oct. 8, 2021, after its world premiere on Sept. 28, 2021, in London.
A 2003 graduate of the renowned University of Evansville theatre program, Malek's roles at UE included Death and the King's Horseman, The Kentucky Cycle, Book of Days, Much Ado About Nothing, Othello, and The Real Thing.
Malek has won many awards, including the 2018 Academy Award for Best Actor for his portrayal of Freddie Mercury, in Bohemian Rhapsody.
CDEI Presents: The Pulsera Project
The CDEI intends to sell pulseras over the next few weeks in order to raise funds and awareness during Hispanic Heritage Month. Come support our philanthropic project during our tabling hours on the first floor of Rigdway!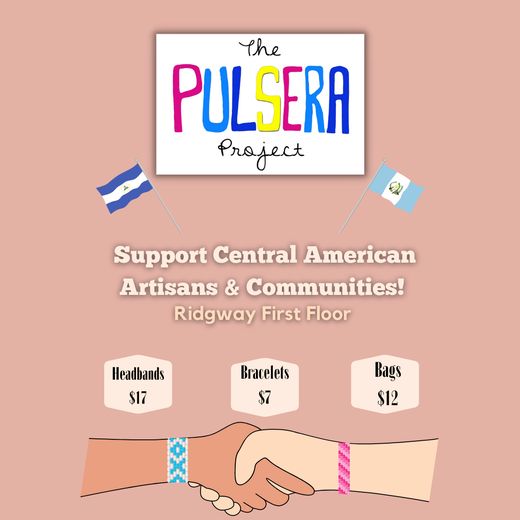 Music Conservatory Announces Full Funding of Wheeler Concert Hall Renovations
On Tuesday evening, the Music Conservatory announced the full funding of Wheeler Concert Hall and the Krannert Hall of Art and Music gallery. The exciting news was delivered to the audience at the Ensemble Showcase in Neu Chapel as well as a live stream on the University's Facebook and Instagram accounts.
In February, UE announced the creation of the UE Music Conservatory (formerly the Department of Music) as well as plans to renovate Wheeler Concert Hall and the Krannert Hall of Art and Music gallery. The entire project was funded through philanthropy, and a total of $3 million was raised in less than six months.
Wheeler Concert Hall experienced a water line break in the fall of 2019, causing the space to be unavailable for concerts and recitals. With this fully funded project, the Music Conservatory will now have a first-class concert hall that includes acoustical improvements and arrangeable seating. UE will also add a handicap-accessible entrance to Wheeler Concert Hall. Additionally, improvements to the Krannert Hall of Art and Music gallery will create a more welcoming and open space to visitors and future gallery events.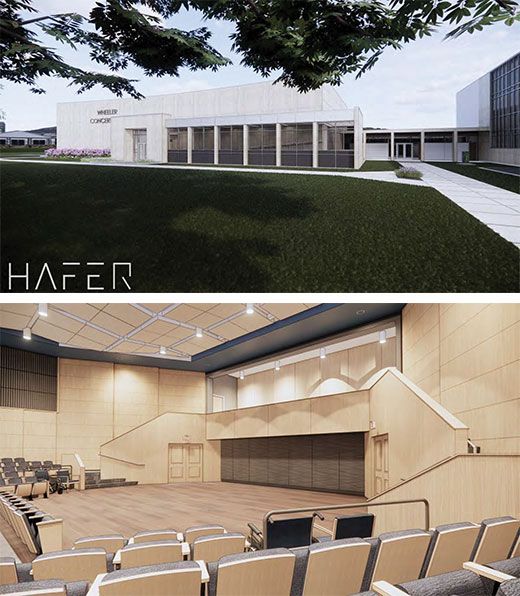 The University would like to thank all the donors and Friends of UE Music for their ongoing support and making the renovation project possible. Interested individuals can still name a seat in Wheeler Concert Hall for $2,500 if the donation is made before October 31. To make a gift, please visit uealumnionline.com/HaveASeat.
Fall Break Information for Students
During Fall Break, residence halls will remain open. However, there will be no meal service. Fall Break is Saturday, October 9 through Tuesday, October 12, 2021. Classes will resume Wednesday, October 13, 2021.
If you are staying on-campus, we ask that you fill out this quick form so we know who will be here.
Dining Hours during Fall Break:

Café Court:
Last meal served before Fall Break – Dinner
Friday, October 8, 2021
4:30–6:30 p.m.
First meal served after Break – Dinner
Tuesday, October 12, 2021
4:30-6:30 p.m.
Chick-fil-A
Will close at 6 p.m. on Friday, October 8, 2021
Reopens for regular hours on Wednesday, October 13, 2021
Aces Place
Will be open for Self-Service when Ridgway is open:
Friday, October 8: Open until 10:00 p.m.
Saturday and Sunday: Noon – 6:00 p.m.
Monday, October 10: 7:30 a.m. – 10:00 p.m.
Tuesday, October 12, 7:30 a.m. – Midnight
Papa John's - accepts Ace Bucks during this Fall Break
Bookstore
Closed Saturday and Sunday
Open on Monday 9 a.m. - 4 p.m.
Open Tuesday 9 a.m. - 1 p.m.
General Assistance
If students need assistance over the break:
During business hours (8 a.m. - 5 p.m. during weekdays) contact Residence Life at 812-488-2956
After hours and over the weekend contact Public Safety at 812-488-2051
Report any individual who is unescorted or appears suspicious
Emergencies
Public Safety can be reached for Emergencies: 812-488-6911
Special Fall Break Hours for Bookstore
The campus bookstore will have the following special Fall Break hours:
Saturday, October 9th: CLOSED
Sunday, October 10th: CLOSED
Monday, October 11th: 9am-4pm
Tuesday, October 12th: 9am-1pm
We will return to regular operating hours on Wednesday, October 13th.
Children of Fallen Heroes Scholarship
On March 23, 2018, the President signed Public Law 115-141, the Consolidated Appropriations Act, 2018, which included an amendment to Section 473(b) of the Higher Education Act, authorizing the Children of Fallen Heroes Scholarship.
Under this scholarship, a Pell-eligible student whose parent or guardian died in the line of duty while performing as a public safety officer is eligible to receive a maximum Pell Grant for the award year for which the determination of eligibility is made.
Eligibility
• Student must be Pell-eligible and have a Pell-eligible EFC.
• Student must be less than 24 years of age or enrolled at an institution of higher education at the time of his or her parent's or guardian's death.
• For purposes of the Children of Fallen Heroes Scholarship, a public safety officer is:
o As defined in section 1204 of title I of the Omnibus Crime Control and Safe Streets Act of 1968 (42 U.S.C. 3796b); or
o A firefighter or police officer, defined as an individual who is serving in accordance with State or local law as an officially recognized or designated member of a legally organized public safety agency and provides scene security or directs traffic in response to any fire drill, fire call, or other fire, rescue, or police emergency, or at a planned special event.
If you believe you are eligible for this, please contact the Office of Student Financial Services.
Sign Up Today for the Cut the Sugar Fall Health Challenge!

Sign up today for the Fall employee wellness challenge. Participation in the challenge will count towards your HRA incentive. This challenge runs from 10/4 to 10/31 and focuses on cutting down your added sugar consumption as much as possible.
A weekly email will be sent out for challenge details. The first email will be sent out on 10/1 for the challenge for week 1 as well as your tracker. View the flyer.
To sign up, contact Ashley Chipps at ac375@evansville.edu or 812-568-4420.
Ridgway Information Desk Hiring Federal Work Study Student Workers
The position of the Information Desk Assistant exists to provide information regarding the Ridgway University Center, University of Evansville campus, and surrounding community via the phone and in person. Information Desk Assistants provide fast, friendly, and professional services to the students, staff, and guests of the University of Evansville.
Skills Needed: Student must be detail oriented, accurate, organized, punctual, and dependable. Students should be able to communicate well verbally and be able to respond to emergencies in a calm manner.
Students eligible for Federal Work-Study of any major may apply.
Apply by visiting WebAdvisor and downloading the application. Email completed application and availability to sd241@evansville.edu.
CDEI Presents: Hispanic Heritage Month Challenge
During Hispanic Heritage Month join the UE HHM Challenge sponsored by the Center for Diversity, Equity and Inclusion!
In this challenge you will find 30 ways for 30 days of Hispanic Heritage Month (September 15- October 15) to actively learn, engage, support, and uplift the many different Hispanic cultures found in Evansville and around the world. Items listed in the challenge can be done personally or in a social group! Watch some YouTube videos to learn Zapateado or grab a friend, some popcorn and watch Selena. Either way you do it, #HHMChallenge yourself!
Happy Hispanic Heritage Month and be on the look out for some great programming throughout this next month hosted by the Hispanic Heritage Month Planning Team!
Hispanic Heritage Month Challenge
- Learn about different traditional Hispanic outfits and their importance
- Support a local Hispanic owned business
- Listen to music that is a part of Hispanic culture
- Learn about stereotypes that affect the Hispanic community
- Learn a few phrases in Spanish! Bonus-if they're in different dialects
- Research the different Spanish dialects
- Try to learn one of the many Hispanic dances ex. Bachata, Zapateado, etc.
- Read a book by a Hispanic author
- Research the significance of September 15th in relation to Hispanic Heritage month
- Amplify Hispanic voices in your community
- Follow some Hispanic activists on social media Ex. Vizo's Voice
- Learn all the Spanish speaking countries
- Share news and information related to Hispanic issues on social media
- Learn about biases towards Hispanic communities
- Research the importance of certain animals in different Hispanic cultures
- Support a Hispanic serving charity / organization ex. HOLA, Pulsera project
- Learn about Hispanic holidays
- Try a food that is important and traditional to a Hispanic culture
- Attend a Hispanic heritage month event hosted by the CDEI
- Research influential people in Hispanic culture ex. Frida Kahlo
- Share the new information you've learned with others
- Learn about the contributions that Hispanics have made in America
- Learn about the first Hispanic astronaut
- Look into and learn about the history of Afro-Latinos
- Research the differences and similarities between Hispanic countries and cultures
- Download an app created by an Hispanic person
- Watch a movie or documentary that is important to Hispanic culture ex. Bajo la Misma Luna or Living Undocumented
- Sign some petitions advocating for Hispanic rights on change.org
- Research the term Hispanic
- Listen to podcasts by a Hispanic creative // that explore Hispanic culture
- Attend a Hispanic heritage festival this month
UE Swimming & Diving Opens Season Saturday At Eastern Illinois
After a record-breaking spring 2021 campaign, the University of Evansville swimming and diving teams will take to the pool for the first time this fall on Saturday, as the Purple Aces will travel to Charleston, Illinois to battle Eastern Illinois in a dual meet. The meet will begin at 1 p.m.
Evansville set three men's school records and six women's school records in the pool last season. Overall, the Purple Aces have broken 13 different school records combined in head coach Stuart Wilson's first two seasons as head coach. The Purple Aces return 32 total letterwinners – 16 men and 16 women –including 11 different record-holders at UE.
"Training has been going very well so far this fall," said Wilson. "We are working on several different areas that will help the team perform even better this season, and this team has total trust in the training that we are doing.
"The attitude of this team has been incredible. Getting back to training consistently has been a big breath of fresh air, and this team is excited to be able to do things that they couldn't do last year."
On the women's side, junior school record-holders Sage Moore (Lexington, OH/Lexington), Sarah Jahns (Lilburn, GA/Parkview) and Maya Cunningham (Yakima, WA/Eisenhower) anchor the various disciplines for UE. Moore, who earned honorable mention all-Missouri Valley Conference honors a year ago, set the school record in the 200-yard breaststroke (2:17.74) last spring, while also posting the second-fastest 100-yard breaststroke time (1:03.93) in school history.
"Sage is one of the hardest workers on the team," said Wilson. "She gives everything that she has in the pool, dryland and in the weight room, and she has gained a lot more confidence this past year. She will once again be a leader for us this year."
Cunningham, meanwhile, rewrote the record book in the 200 butterfly, as the honorable mention all-MVC swimmer broke UE's school record by over a second with a time of 2:03.19. Jahns, another honorable mention all-Valley swimmer in 2021, meanwhile set school records in both the 1,000 free (10:14.99) and the 200 backstroke (2:00.65), shattering those records by seconds.
"Sarah is so competitive, and she does so much for our program both in the distance events and the backstroke," said Wilson. "Maya has also been tremendous for us in the butterfly events, and both have been very consistent in training this fall."
Honorable mention all-MVC relay record-holders Iryna Tsesiul (Minsk, Belarus – sophomore backstroke) and Jessie Steele (Houston, TX – senior freestyler) also return for the Aces. Senior captains Emily Vasquez (Huntsville, AL/St. John Paul II) and Nicolette Wickes (San Antonio, TX/Johnson) will provide leadership and depth in the freestyle and butterfly events. UE will also return four of its divers from a year ago - honorable mention all-MVC senior Maggie Franz (Mundelein, IL/Mundelein), fellow seniors Fae-Siri Keighley (Johannesburg, South Africa) and Sarah Kempf (Greenwood, IN/Center Grove), and sophomore Madison Rollett (Evansville, IN/Reitz).
On the men's side, junior co-captain Riccardo Di Domenico (Johannesburg, South Africa) returns after breaking the school record in the 100 butterfly (48:49), while also nearly breaking two of the oldest records on file at UE in the 100 (45.03) and 200 (1:38.38) freestyle events. Di Domenico's freestyle times rank as the second-fastest in UE history, and were within tenths of a second away from records that have stood since 2001 at Evansville.
"As good as Riccardo has been for us, he still has even more room for improvement, which is a great thing to think about as a coach," said Wilson. "He trains hard in every practice and never lets a good practice go to waste. I expect him to make more noise in the Mid-American Conference this year."
Sophomore Jackson Caudill (Mount Sterling, KY/Montgomery County) returns after smashing the school record in the 1,000-free by over five seconds with a time of 9:37.82. Senior Oskar Menkhaus (Davidson, N.C./William A. Hough) also is a record-holder for UE, as he set the 500-yard free mark in 2020 with a time of 4:31.60. Sophomore Grant Kay (Ellicott City, MD/Hebron) will help add depth in the mid-distance freestyle events, having posted top 10 times at UE in both the 500 and 1,000-free. In all, UE has established new school records in three of the six freestyle distances in the past two years under Wilson.
"As good as our freestyle group has been, it has gotten even stronger with the freshman class coming in," said Wilson. "I really believe that we will open some eyes in the conference in the freestyle event with the group that we have this year.
Senior co-captain Zeke Metz (Topeka, KS/Seaman) and junior Max Dehen (Ramsey, MN/Anoka) also own parts of relay school records at UE, and both will help in the IM discipline. Metz and Di Domenico will help lead a talented group of butterfly swimmers, as both senior EE Tan (Selangor, Malaysia) and junior Griffin Hammett (Loganville, GA/Loganville) posted times in UE's career Top 10 a season ago. Grad student Pierce Lively (Ringgold, GA/Heritage) also owns one of the 10 fastest times in the 100 breast for UE, while junior Sam Leatherwood (Loveland, OH/Milford) posted the seventh-fastest time in the 100 backstroke last season.
UE volleyball begins 3-match homestand on Friday
After taking to the road for its first three Missouri Valley Conference matches, the University of Evansville volleyball team is at Meeks Family Fieldhouse for its next three contests. That stretch begins this weekend with a Friday match at 6 p.m. versus Bradley and a Saturday contest against Illinois State beginning at 5 p.m.
Last Time Out
- Facing Valparaiso on the road Saturday evening, the Purple Aces fell in a hard-fought match by a 3-1 final
- Giulia Cardona led UE with 17 digs and 16 kills while Alondra Vazquez added 14 kills and 8 digs...Taya Haffner had one of her top outings, recording 45 assists, 12 digs and a pair of service aces
Another 40+ Performance
- Freshman Taya Haffner fell just one shy of her career mark with 45 assists on Saturday at Valpo while adding 12 digs and 2 aces
- Haffner's average of 10.80 assists per set continues to pace the MVC while ranking 22nd in the country and 5th among all freshmen nationally
- She rebounded nicely from a season-low 20-assist contest at Loyola to pick up 45 the next night...it marked the fourth time in the fall that she has had 40+ helpers
- The return home should be a positive for Haffner, who registered 13.2 assists/set in two home matches including 43 versus Murray State, her top total in a 3-set match
- Starting her college career in her hometown of Fort Wayne, Ind., Haffner averaged 12.33 assists and 3.00 digs on her way to a spot on the Purdue Fort Wayne Invitational All-Tournament Team
On the Cusp
- With a total of 1,141 kills in her career, Alondra Vazquez is knocking on the door of UE's career top ten list
- Laura Seib (1982-85) is currently 10th on the Aces list with 1,215
- Vazquez is also quickly approaching the top ten list for digs - Vazquez currently stands with 1,076 in her career and is closing in on Erica Haukap (2002-05), who is 10th with 1,137
Holding Her Own
- Things are coming together for freshman Madisyn Steele, who has picked up 8+ kills in two of her last four outings
- Her career kill mark came against Murray State where she finished with 10 while most recently, she recorded 8 at Valpo
- Steele has hit .636 or higher in three of the last five matches
- She earned a spot on the All-Tournament Team at the home-opening Dunn Hospitality Tournament
- With 0.81 blocks per set, Steele is second for UE - she has picked up one solo and 24 block assists in the last 26 frames
Contribute to AceNotes
To have content considered for inclusion in AceNotes, please submit a Marketing Request Form. Deadline for submission to AceNotes is 10:00 a.m. on the requested date of publication. Only articles concerning UE related/sponsored activities will be accepted. Articles submitted to AceNotes may be edited for length and clarity. Submitter contact information is at the end of each article.