| | |
| --- | --- |
| AceNotes Today | Thursday, October 7, 2021 |
Legacy Sugar Maple Dedication
The entire campus community is invited to attend the dedication ceremony of a Legacy Sugar Maple in celebration of all the moments and memories shared under the Linden Tree by students, faculty, and staff. The dedication will take place on the Sesquicentennial Oval on Friday, October 8 at 8:15 AM. Following the ceremony, make sure to watch for positive purple change around campus as the UE Gives Back volunteers roll up their sleeves for the day.
Student Health Center closed for fall break
The Student Health Center will be closed for fall break on October 11th and 12th. The student clinic will resume normal business hours on Wednesday, October 13th at 8am. SHC normal business hours are Monday-Friday 8am-5pm. Please email healthcenter@evansville.edu for your non-urgent needs, or call campus security at 812-488-2051 for urgent needs.
The TSC UE Employee Medical Clinic hours of operation are unchanged during fall break.
Monday 8-11am and 3-6pm
Tuesday 7-11am
Please call 888-492-8722 for all appointment/refill needs or schedule online through the TSC website or your patient portal.
Vehicles Must Be Moved from the Front Oval by 8:00 PM on October 7
All vehicles parked in the Front Oval (parking lot B) must be moved by the 5:00 PM on Thursday, October 7 in preparation for UE Gives Back.
On Friday, October 8, the Front Oval curbs will be painted by members of the UE campus community who have volunteered to participate in UE Gives Back on Campus.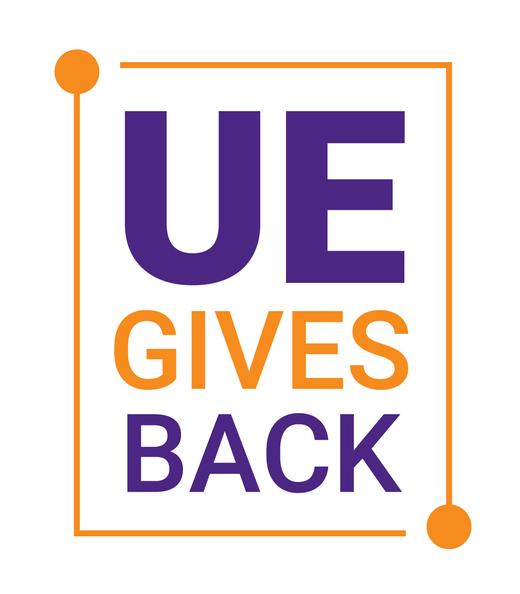 ECTE Lunch and Learn Today at 12:15
Phillips Alcove, Ridgway Student Center
ECTE's October Lunch and Learn will feature the Music Department's Thomas Josenhans. In his talk, "Supporting Learning with Audio Technology," Dr Josenhans will talk about his recent Teaching Innovation Grant, emphasizing the various ways in which multitrack audio technology was used to support learning and concert production during a semester that allowed only limited opportunities for live performance.
Lunch is provided, or you can bring your own!
SNACK DRIVE
Senior nursing students at the University of Evansville are sponsoring a food drive for the Dream Center. The Dream Center provides children with meals/snacks, assistance with their schoolwork, guide children in faith, and motivate them to have a positive work ethic.
The donation boxes will be located on the first floor of Ridgway and Graves Hall.
Winter Intersession Courses
It's not too late to register for a Winter Intersession course. Classes are held December 17, 2021, through January 7, 2022. Students may take one course.
For registration, payment deadlines, and additional information visit https://www.evansville.edu/registrar/winterSessions.cfm.
Winter Intersession Course List
| Subject | Number | Cr Hrs | Course Title | Instructor |
| --- | --- | --- | --- | --- |
| ART | 105 | 3 | Introduction to the Visual Arts | Larmann |
| ASTR | 101 | 3 | Descriptive Astronomy | Braun |
| AT | 180 | 3 | Introduction to Athletic Training | Tilly |
| CHEM | 103 | 3 | Chemistry of Adult Beverages | Miller |
| CHEM | 118 | 4 | Principals of Chemistry | Miller/Morong |
| EDUC | 322 | 3 | Strategies for Special Needs Students in K-12 Schools | Jones |
| ES | 103 | 3 | Fundamentals of Environmental Science | Thananatthanachon |
| EXSS | 150 | 2 | Introduction to Health Sciences | Laughbaum |
| EXSS | 320 | 3 | Nutrition for Performance and Health | Rodd |
| EXSS | 453 | 2 | Motor Learning | Wilson |
| EXSS | 488 | 1 to 3 | Internship | Rodd |
| EXSS | 488 | 1 to 4 | Internship | Wilson |
| FIN | 280 | 3 | Personal Finance | Brockman |
| HS | 205 | 3 | Pharmacology | Pruden |
| MATH | 134 | 3 | Survey of Calculus | Salminen |
| MATH | 324 | 3 | Differential Equations | Salminen |
| MUS | 156 | 3 | Music in America | Strandberg |
| NEUR | 125 | 3 | Introduction to Neuroscience | Campese |
| NEUR/PSYC | 355 | 3 | Sensation and Perception | Becker |
| PH | 190 | 3 | Introduction to Public Health | Patel-Dovlatabadi |
| PSYC | 121 | 3 | Introduction to Psychology | Campese |
| PSYC | 226 | 3 | Child and Adolescent Psychology | Hennon |
| PSYC | 416 | 3 | Human Sexuality | Becker |
| QM | 227 | 3 | Intro to Statistics | Khormali |
| SOC | 105 | 3 | Introduction to Sociology | Plikuhn |
| SOC | 230 | 3 | Social Problems in the Modern World | Plikuhn |
| STAT | 166 | 1 | Intro to R for Data Science | Weber |
University of Evansville Theatre Alumnus, Rami Malek '03, Stars in New Bond Film, NO TIME TO DIE, Opening Nation-wide on October 8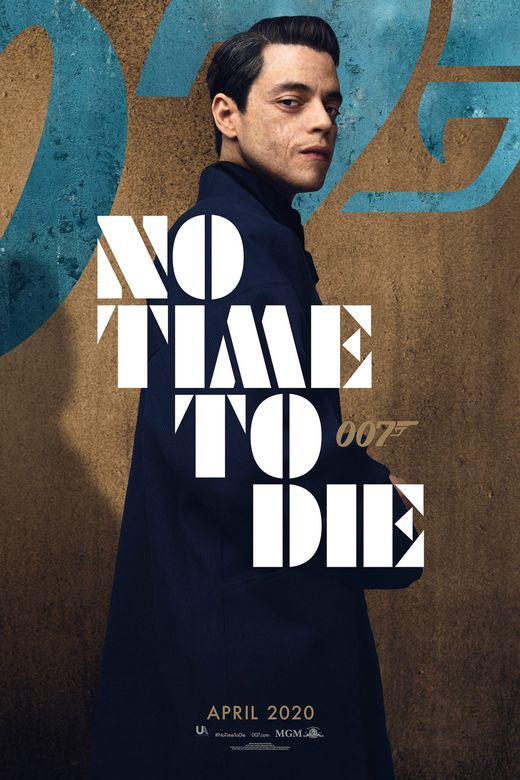 University of Evansville Theatre alumnus, Rami Malek, stars in the upcoming film, No Time To Die, the 25th film in the James Bond franchise. As Bond's newest nemesis, Safin, Malek is the newest villain in the storied series.
The film is set to be released in the United States on Oct. 8, 2021, after its world premiere on Sept. 28, 2021, in London.
A 2003 graduate of the renowned University of Evansville theatre program, Malek's roles at UE included Death and the King's Horseman, The Kentucky Cycle, Book of Days, Much Ado About Nothing, Othello, and The Real Thing.
Malek has won many awards, including the 2018 Academy Award for Best Actor for his portrayal of Freddie Mercury, in Bohemian Rhapsody.
CDEI Presents: The Pulsera Project
The CDEI intends to sell pulseras over the next few weeks in order to raise funds and awareness during Hispanic Heritage Month. Come support our philanthropic project during our tabling hours on the first floor of Rigdway!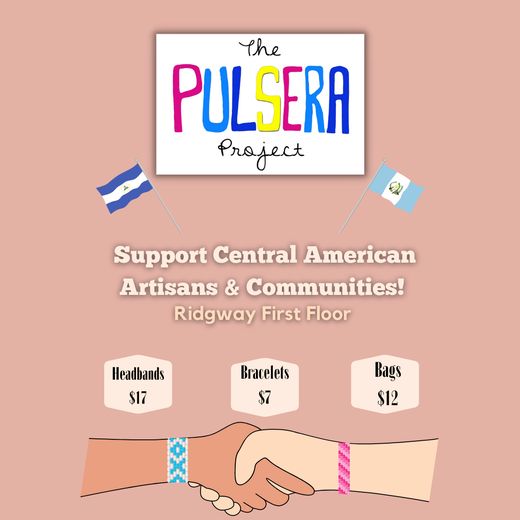 Music Conservatory Announces Full Funding of Wheeler Concert Hall Renovations
On Tuesday evening, the Music Conservatory announced the full funding of Wheeler Concert Hall and the Krannert Hall of Art and Music gallery. The exciting news was delivered to the audience at the Ensemble Showcase in Neu Chapel as well as a live stream on the University's Facebook and Instagram accounts.
In February, UE announced the creation of the UE Music Conservatory (formerly the Department of Music) as well as plans to renovate Wheeler Concert Hall and the Krannert Hall of Art and Music gallery. The entire project was funded through philanthropy, and a total of $3 million was raised in less than six months.
Wheeler Concert Hall experienced a water line break in the fall of 2019, causing the space to be unavailable for concerts and recitals. With this fully funded project, the Music Conservatory will now have a first-class concert hall that includes acoustical improvements and arrangeable seating. UE will also add a handicap-accessible entrance to Wheeler Concert Hall. Additionally, improvements to the Krannert Hall of Art and Music gallery will create a more welcoming and open space to visitors and future gallery events.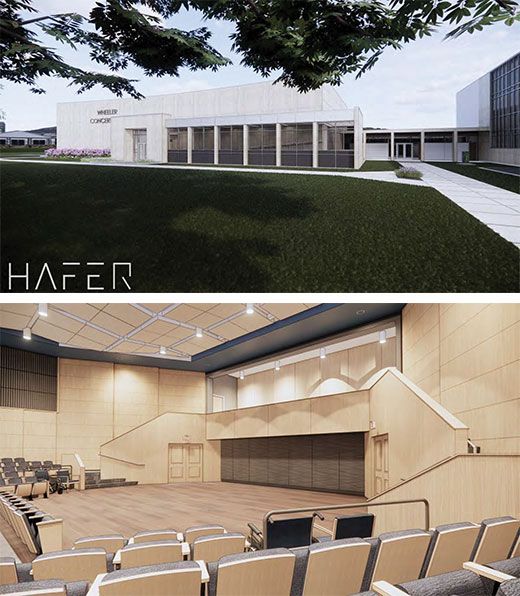 The University would like to thank all the donors and Friends of UE Music for their ongoing support and making the renovation project possible. Interested individuals can still name a seat in Wheeler Concert Hall for $2,500 if the donation is made before October 31. To make a gift, please visit uealumnionline.com/HaveASeat.
Fall Break Information for Students
During Fall Break, residence halls will remain open. However, there will be no meal service. Fall Break is Saturday, October 9 through Tuesday, October 12, 2021. Classes will resume Wednesday, October 13, 2021.
If you are staying on-campus, we ask that you fill out this quick form so we know who will be here.
Dining Hours during Fall Break:

Café Court:
Last meal served before Fall Break – Dinner
Friday, October 8, 2021
4:30–6:30 p.m.
First meal served after Break – Dinner
Tuesday, October 12, 2021
4:30-6:30 p.m.
Chick-fil-A
Will close at 6 p.m. on Friday, October 8, 2021
Reopens for regular hours on Wednesday, October 13, 2021
Aces Place
Will be open for Self-Service when Ridgway is open:
Friday, October 8: Open until 10:00 p.m.
Saturday and Sunday: Noon – 6:00 p.m.
Monday, October 10: 7:30 a.m. – 10:00 p.m.
Tuesday, October 12, 7:30 a.m. – Midnight
Papa John's - accepts Ace Bucks during this Fall Break
Bookstore
Closed Saturday and Sunday
Open on Monday 9 a.m. - 4 p.m.
Open Tuesday 9 a.m. - 1 p.m.
General Assistance
If students need assistance over the break:
During business hours (8 a.m. - 5 p.m. during weekdays) contact Residence Life at 812-488-2956
After hours and over the weekend contact Public Safety at 812-488-2051
Report any individual who is unescorted or appears suspicious
Emergencies
Public Safety can be reached for Emergencies: 812-488-6911
Special Fall Break Hours for Bookstore
The campus bookstore will have the following special Fall Break hours:
Saturday, October 9th: CLOSED
Sunday, October 10th: CLOSED
Monday, October 11th: 9am-4pm
Tuesday, October 12th: 9am-1pm
We will return to regular operating hours on Wednesday, October 13th.
Children of Fallen Heroes Scholarship
On March 23, 2018, the President signed Public Law 115-141, the Consolidated Appropriations Act, 2018, which included an amendment to Section 473(b) of the Higher Education Act, authorizing the Children of Fallen Heroes Scholarship.
Under this scholarship, a Pell-eligible student whose parent or guardian died in the line of duty while performing as a public safety officer is eligible to receive a maximum Pell Grant for the award year for which the determination of eligibility is made.
Eligibility
• Student must be Pell-eligible and have a Pell-eligible EFC.
• Student must be less than 24 years of age or enrolled at an institution of higher education at the time of his or her parent's or guardian's death.
• For purposes of the Children of Fallen Heroes Scholarship, a public safety officer is:
o As defined in section 1204 of title I of the Omnibus Crime Control and Safe Streets Act of 1968 (42 U.S.C. 3796b); or
o A firefighter or police officer, defined as an individual who is serving in accordance with State or local law as an officially recognized or designated member of a legally organized public safety agency and provides scene security or directs traffic in response to any fire drill, fire call, or other fire, rescue, or police emergency, or at a planned special event.
If you believe you are eligible for this, please contact the Office of Student Financial Services.
Sign Up Today for the Cut the Sugar Fall Health Challenge!

Sign up today for the Fall employee wellness challenge. Participation in the challenge will count towards your HRA incentive. This challenge runs from 10/4 to 10/31 and focuses on cutting down your added sugar consumption as much as possible.
A weekly email will be sent out for challenge details. The first email will be sent out on 10/1 for the challenge for week 1 as well as your tracker. View the flyer.
To sign up, contact Ashley Chipps at ac375@evansville.edu or 812-568-4420.
Contribute to AceNotes
To have content considered for inclusion in AceNotes, please submit a Marketing Request Form. Deadline for submission to AceNotes is 10:00 a.m. on the requested date of publication. Only articles concerning UE related/sponsored activities will be accepted. Articles submitted to AceNotes may be edited for length and clarity. Submitter contact information is at the end of each article.