| | |
| --- | --- |
| AceNotes Today | Wednesday, October 6, 2021 |
Legacy Sugar Maple Dedication
The entire campus community is invited to attend the dedication ceremony of a Legacy Sugar Maple in celebration of all the moments and memories shared under the Linden Tree by students, faculty, and staff. The dedication will take place on the Sesquicentennial Oval on Friday, October 8 at 8:15 AM. Following the ceremony, make sure to watch for positive purple change around campus as the UE Gives Back volunteers roll up their sleeves for the day.
Student Health Center closed for fall break
The Student Health Center will be closed for fall break on October 11th and 12th. The student clinic will resume normal business hours on Wednesday, October 13th at 8am. SHC normal business hours are Monday-Friday 8am-5pm. Please email healthcenter@evansville.edu for your non-urgent needs, or call campus security at 812-488-2051 for urgent needs.
The TSC UE Employee Medical Clinic hours of operation are unchanged during fall break.
Monday 8-11am and 3-6pm
Tuesday 7-11am
Please call 888-492-8722 for all appointment/refill needs or schedule online through the TSC website or your patient portal.
Vehicles Must Be Moved from the Front Oval by 8:00 PM on October 7
All vehicles parked in the Front Oval (parking lot B) must be moved by the 5:00 PM on Thursday, October 7 in preparation for UE Gives Back.
On Friday, October 8, the Front Oval curbs will be painted by members of the UE campus community who have volunteered to participate in UE Gives Back on Campus.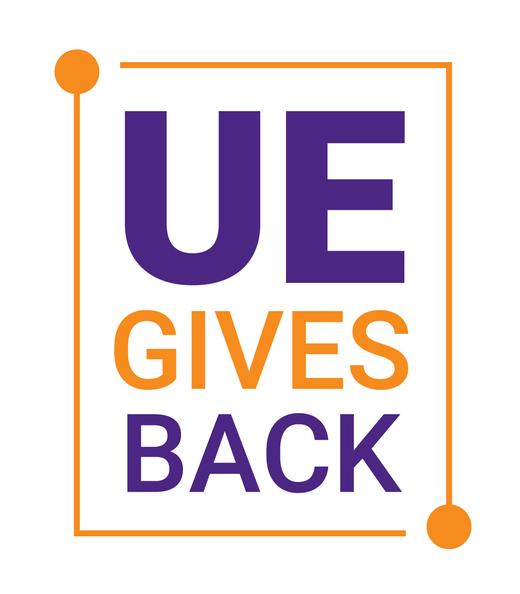 Join us for Ace RACE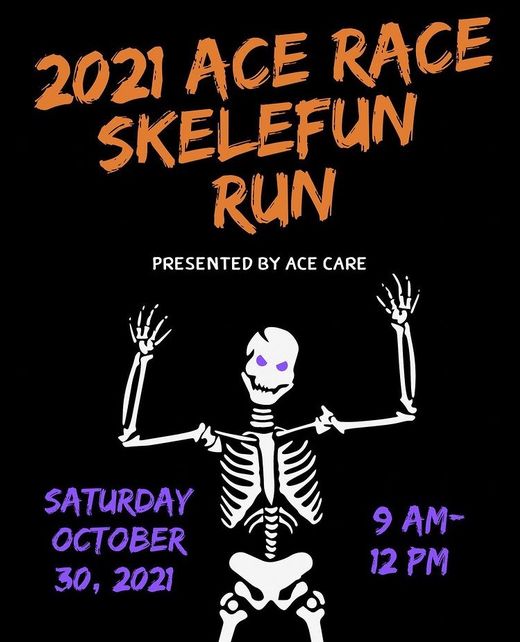 Come support AceCARE by participating in our Annual AceRACE 5k! Show off your Halloween costume, compete against your friends, and see our best dressed pets! Mark your calendars now, you won't want to miss out!
Ace Race is on Saturday, October 30th at 9:30 am, starting at the UE main campus East Terrace Lawn, and there is an option to participate either in person or virtually. Registration is only $15 for students and $30 for the general public! Deadline to register and be guaranteed a t-shirt is Saturday, October 9th, and general registration deadline is Sunday, October 23rd. Register at www.uealumnionline.com/acerace2021 .
Feel free to dress up in your best Halloween costume - there will be a costume contest (and prizes) for both racers and their dogs. That being said dogs are more than welcome at the race (just please make sure they are on a leash). There will be prize giveaways after the race, as well as lots of free food.
Ace CARE is an organization founded by University of Evansville Doctor of Physical Therapy (DPT) students. Our organization currently has three branches: Ace+PT, ACErcise, and AceBuddies. Ace+PT is an outpatient Physical Therapy clinic that serves community members who are underinsured, uninsured, or homeless. ACErcise serves adults who have had a neurologic injury, and AceBuddies serves children and young adults with special needs. Both ACErcise and AceBuddies are group exercise classes. All these services are completely student-run at no cost to patients and participants.
Thanks for supporting Ace CARE!
Abbott Recruiting Event is Today
Today is the day!

Please join Health Professions Club, BiSci Club and Career Development in welcoming UE alum Jessi Hildebrand for an Abbott recruiting event on Wednesday, October 6 at 5PM in Koch 100. Abbott is recruiting students to join the Clinical Specialists, EP Associate Program. Jessi will also discuss other career opportunities with Abbott, including internships! See the flyer for more information. RSVP is encouraged through Handshake, but not required.
https://evansville.joinhandshake.com/events/841916
Costume Shop Sale
The theatre department is selling vintage clothing! Come outside the May Studio Theatre October 22nd to get your pick!
University of Evansville Theatre Alumnae, Assistant Professor Amelia McClain '03 and Erin Wilhelmi '08, Open on Broadway in TO KILL A MOCKINGBIRD, by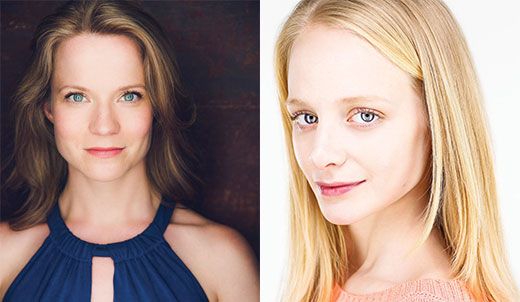 University of Evansville Theatre Alumnae, Assistant Professor Amelia McClain '03 and Erin Wilhelmi '08, Open on Broadway in TO KILL A MOCKINGBIRD, by Aaron Sorkin
As part of Broadway's historic reopening, two University of Evansville Theatre alumnae have roles in TO KILL A MOCKINGBIRD, by Aaron Sorkin, at the Shubert Theatre on Broadway, opening on Tuesday, October 5.
Amelia McClain has been on the faculty at UE since 2018 and serves as an Assistant Professor of Acting. She teaches all levels of acting, as well as senior-level audition techniques and directs one production each year. Before returning to her alma mater, she completed a year-long tenure on Broadway as Sandra in the smash-hit production of THE PLAY THAT GOES WRONG. Also on Broadway, she worked on FOOL FOR LOVE, NOISES OFF, THE HEIDI CHRONICLES, THE HOUSE OF BLUE LEAVES, and the Tony Award-winning VANYA & SONIA & MASHA & SPIKE. Amelia has been in over 20 productions off-Broadway and in regional theatres across the country. Her favorites include OCTOBER/ NOVEMBER at Ensemble Stage Theatre in New York, Brooke in NOISES OFF at Arena Stage in Washington, DC, and Juliet in ROMEO AND JULIET at the Pioneer Theatre Company in Utah. If you don't blink, you can catch Amelia in the film INSIDE LLEWYN DAVIS, written and directed by Joel and Ethan Coen. A Texas native, she received her BFA from the University of Evansville, in 2003, and MFA from the graduate acting program at New York University's Tisch School of the Arts. She is a member of Actors Equity Association. In TO KILL A MOCKINGBIRD, Amelia plays the roles of Ms. Stephanie and Dill's mom.
Erin Wilhelmi, a native of Louisville, Kentucky, made her Broadway debut in the Tony-nominated revival of Arthur Miller's THE CRUCIBLE. Her other Broadway credits include TO KILL A MOCKINGBIRD (original cast), and A DOLL'S HOUSE PART 2. She has played several roles in Off-Broadway productions, including, GNIT (Theatre for a New Audience), AMERICAN HERO (Second Stage/Williamstown Theatre Festival), THE GREAT IMMENSITY (The Public Theater), CORE VALUES (Ars Nova), and THE GREAT GOD PAN (Playwrights Horizions). In addition to her roles on stage, she is most notably known for her role as Alice in the hit film, THE PERKS
OF BENG A WALLFLOWER. Her other Film/TV credits include THE GILDED AGE, BABY RUBY, SWEET, SWEET LONELY GIRL, BETTER CALL SAUL, THE KNICK, TAXI BROOKLYN, MONSTERLAND, LAW & ORDER: SVU, GOSSIP GIRL, and THE ACCIDENTAL WOLF. Erin received her BFA from the University of Evansville in 2008. She is a member of the Actors Equity Association and the Screen Actors Guild-American Federation of Television and Radio Artists (SAG-AFTRA) organization.
UE Gives Back for Students (October 23rd, 2021)
Community Service Initiatives is hosting the UE Gives Back event on October 23rd, 2021 from 8 A.M. to 12 P.M. Students will be able to sign up to volunteer at various organizations in the Evansville community and surrounding area. All volunteer hours will be collected by Community Service Initiatives. In addition, all volunteers will receive a free t-shirt for volunteering after the event. Sign up on UEngage today! A link to the UE Gives Back Sign-Up Genius can be found on the UEngage event post. We kindly ask that all volunteers wear a UE shirt on the day of the event to show our Aces pride! Volunteer slots are limited, so sign up today!
This Week in Religious Life
Newman Club
• Respect Life Celebration on Thursday, Oct. 14th, $5 a person; sign up by October 3rd using this link: https://forms.gle/WYFT7P79tpxtRkVa6
• Young Adult Bonfire, Outdoor Movie and Chili Night at Corpus Christi on Saturday, October 2nd at 6:00 pm
• Catholic Mass on Sunday October 3rd in the Neu Chapel at 6:00pm
• For Wednesday, October 10th Newman Night, we will have Sr. Jeana Visel, OSB as our speaker. She will be talking about ICONS
Employee & Student Flu Shot Blitz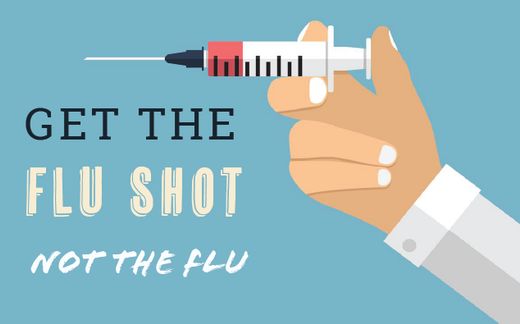 Flu shots will be available on Friday, October 15, from 7:00-9:00 a.m. and Monday, October 18, from 4:00-6:00 p.m. outside the UE campus clinic. These events are for insured employees and their covered dependents, non-insured employees, and students. There is no charge to those insured and their covered dependents. For non-insured employees (cash) and students (credit card), the cost is $20.
Sign up for your flu shot at evansville.edu/flu.
Solution Station Wednesday: Is It Time To Use Your Time Better? Planner giveaway
Come by the Solution Station table in Ridgway today from 11:00 AM to 1:00 PM and get a FREE UE planner! Fall Break is right around the corner - is it time to start using your time better? Come and get a planner!
Do you need help with something and you're not sure who to ask on campus? If we don't know the answer, we'll know who does! We're here to help you find solutions to the issues you're facing. Let us help - come to the Solution Station!
Contact: Chad Hart (ch299@evansville.edu)
Music Conservatory Announces Full Funding of Wheeler Concert Hall Renovations
On Tuesday evening, the Music Conservatory announced the full funding of Wheeler Concert Hall and the Krannert Hall of Art and Music gallery. The exciting news was delivered to the audience at the Ensemble Showcase in Neu Chapel as well as a live stream on the University's Facebook and Instagram accounts.
In February, UE announced the creation of the UE Music Conservatory (formerly the Department of Music) as well as plans to renovate Wheeler Concert Hall and the Krannert Hall of Art and Music gallery. The entire project was funded through philanthropy, and a total of $3 million was raised in less than six months.
Wheeler Concert Hall experienced a water line break in the fall of 2019, causing the space to be unavailable for concerts and recitals. With this fully funded project, the Music Conservatory will now have a first-class concert hall that includes acoustical improvements and arrangeable seating. UE will also add a handicap-accessible entrance to Wheeler Concert Hall. Additionally, improvements to the Krannert Hall of Art and Music gallery will create a more welcoming and open space to visitors and future gallery events.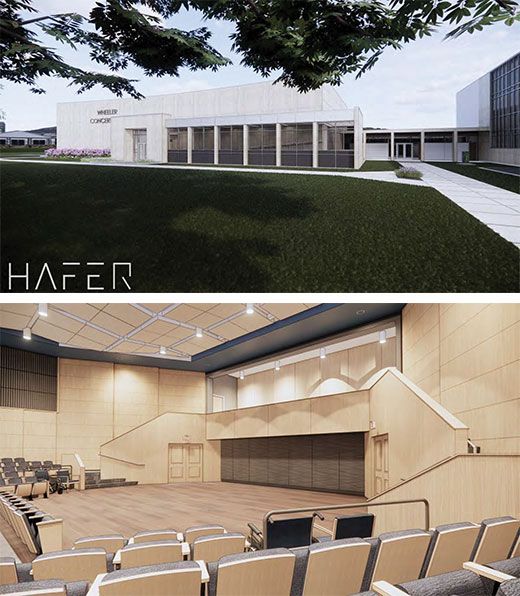 The University would like to thank all the donors and Friends of UE Music for their ongoing support and making the renovation project possible. Interested individuals can still name a seat in Wheeler Concert Hall for $2,500 if the donation is made before October 31. To make a gift, please visit uealumnionline.com/HaveASeat.
Fall Break Information for Students
During Fall Break, residence halls will remain open. However, there will be no meal service. Fall Break is Saturday, October 9 through Tuesday, October 12, 2021. Classes will resume Wednesday, October 13, 2021.
If you are staying on-campus, we ask that you fill out this quick form so we know who will be here.
Dining Hours during Fall Break:

Café Court:
Last meal served before Fall Break – Dinner
Friday, October 8, 2021
4:30–6:30 p.m.
First meal served after Break – Dinner
Tuesday, October 12, 2021
4:30-6:30 p.m.
Chick-fil-A
Will close at 6 p.m. on Friday, October 8, 2021
Reopens for regular hours on Wednesday, October 13, 2021
Aces Place
Will be open for Self-Service when Ridgway is open:
Friday, October 8: Open until 10:00 p.m.
Saturday and Sunday: Noon – 6:00 p.m.
Monday, October 10: 7:30 a.m. – 10:00 p.m.
Tuesday, October 12, 7:30 a.m. – Midnight
Papa John's - accepts Ace Bucks during this Fall Break
Bookstore
Closed Saturday and Sunday
Open on Monday 9 a.m. - 4 p.m.
Open Tuesday 9 a.m. - 1 p.m.
General Assistance
If students need assistance over the break:
During business hours (8 a.m. - 5 p.m. during weekdays) contact Residence Life at 812-488-2956
After hours and over the weekend contact Public Safety at 812-488-2051
Report any individual who is unescorted or appears suspicious
Emergencies
Public Safety can be reached for Emergencies: 812-488-6911
Special Fall Break Hours for Bookstore
The campus bookstore will have the following special Fall Break hours:
Saturday, October 9th: CLOSED
Sunday, October 10th: CLOSED
Monday, October 11th: 9am-4pm
Tuesday, October 12th: 9am-1pm
We will return to regular operating hours on Wednesday, October 13th.
UE SAA Book club selection for October
The UE Staff and Administrator's Assembly Book Club will be reading The 7 1/2 Deaths of Evelyn Hardcastle by Stuart Turton for their October Book Club gathering. It is not too late to join them. This mystery is described as "Agatha Christie meets Groundhog Day". The book discussion will take place on Wednesday Oct 27th at 12 noon via Zoom. Email Kathy Taylor at ks6@evansville.edu to join the SAA Book Club.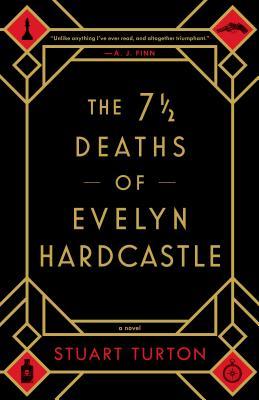 Children of Fallen Heroes Scholarship
On March 23, 2018, the President signed Public Law 115-141, the Consolidated Appropriations Act, 2018, which included an amendment to Section 473(b) of the Higher Education Act, authorizing the Children of Fallen Heroes Scholarship.
Under this scholarship, a Pell-eligible student whose parent or guardian died in the line of duty while performing as a public safety officer is eligible to receive a maximum Pell Grant for the award year for which the determination of eligibility is made.
Eligibility
• Student must be Pell-eligible and have a Pell-eligible EFC.
• Student must be less than 24 years of age or enrolled at an institution of higher education at the time of his or her parent's or guardian's death.
• For purposes of the Children of Fallen Heroes Scholarship, a public safety officer is:
o As defined in section 1204 of title I of the Omnibus Crime Control and Safe Streets Act of 1968 (42 U.S.C. 3796b); or
o A firefighter or police officer, defined as an individual who is serving in accordance with State or local law as an officially recognized or designated member of a legally organized public safety agency and provides scene security or directs traffic in response to any fire drill, fire call, or other fire, rescue, or police emergency, or at a planned special event.
If you believe you are eligible for this, please contact the Office of Student Financial Services.
Sign Up Today for the Cut the Sugar Fall Health Challenge!

Sign up today for the Fall employee wellness challenge. Participation in the challenge will count towards your HRA incentive. This challenge runs from 10/4 to 10/31 and focuses on cutting down your added sugar consumption as much as possible.
A weekly email will be sent out for challenge details. The first email will be sent out on 10/1 for the challenge for week 1 as well as your tracker. View the flyer.
To sign up, contact Ashley Chipps at ac375@evansville.edu or 812-568-4420.
Ridgway Information Desk Hiring Federal Work Study Student Workers
The position of the Information Desk Assistant exists to provide information regarding the Ridgway University Center, University of Evansville campus, and surrounding community via the phone and in person. Information Desk Assistants provide fast, friendly, and professional services to the students, staff, and guests of the University of Evansville.
Skills Needed: Student must be detail oriented, accurate, organized, punctual, and dependable. Students should be able to communicate well verbally and be able to respond to emergencies in a calm manner.
Students eligible for Federal Work-Study of any major may apply.
Apply by visiting WebAdvisor and downloading the application. Email completed application and availability to sd241@evansville.edu.
CDEI Presents: Hispanic Heritage Month Challenge
During Hispanic Heritage Month join the UE HHM Challenge sponsored by the Center for Diversity, Equity and Inclusion!
In this challenge you will find 30 ways for 30 days of Hispanic Heritage Month (September 15- October 15) to actively learn, engage, support, and uplift the many different Hispanic cultures found in Evansville and around the world. Items listed in the challenge can be done personally or in a social group! Watch some YouTube videos to learn Zapateado or grab a friend, some popcorn and watch Selena. Either way you do it, #HHMChallenge yourself!
Happy Hispanic Heritage Month and be on the look out for some great programming throughout this next month hosted by the Hispanic Heritage Month Planning Team!
Hispanic Heritage Month Challenge
- Learn about different traditional Hispanic outfits and their importance
- Support a local Hispanic owned business
- Listen to music that is a part of Hispanic culture
- Learn about stereotypes that affect the Hispanic community
- Learn a few phrases in Spanish! Bonus-if they're in different dialects
- Research the different Spanish dialects
- Try to learn one of the many Hispanic dances ex. Bachata, Zapateado, etc.
- Read a book by a Hispanic author
- Research the significance of September 15th in relation to Hispanic Heritage month
- Amplify Hispanic voices in your community
- Follow some Hispanic activists on social media Ex. Vizo's Voice
- Learn all the Spanish speaking countries
- Share news and information related to Hispanic issues on social media
- Learn about biases towards Hispanic communities
- Research the importance of certain animals in different Hispanic cultures
- Support a Hispanic serving charity / organization ex. HOLA, Pulsera project
- Learn about Hispanic holidays
- Try a food that is important and traditional to a Hispanic culture
- Attend a Hispanic heritage month event hosted by the CDEI
- Research influential people in Hispanic culture ex. Frida Kahlo
- Share the new information you've learned with others
- Learn about the contributions that Hispanics have made in America
- Learn about the first Hispanic astronaut
- Look into and learn about the history of Afro-Latinos
- Research the differences and similarities between Hispanic countries and cultures
- Download an app created by an Hispanic person
- Watch a movie or documentary that is important to Hispanic culture ex. Bajo la Misma Luna or Living Undocumented
- Sign some petitions advocating for Hispanic rights on change.org
- Research the term Hispanic
- Listen to podcasts by a Hispanic creative // that explore Hispanic culture
- Attend a Hispanic heritage festival this month
Women's golf finishes 8th at Butler Fall Invitational
Picking up right where she left off from Monday, Caitlin O'Donnell had another strong round on Tuesday to lead the University of Evansville women's golf team to an 8th place finish at the Butler Invitational.
Highland Country Club saw O'Donnell gain some momentum for the rest of the fall, shooting her three lowest rounds of the season. After tying her UE career-low with a 72 to open the tournament, O'Donnell had a 75 in round two before carding a 73 in the final round. Her 220 was good for a 7th place finish. That marked her best finish since coming home in 4th place at the 2020 ASU Spring Classic.
Coming in second for the Purple Aces and tying for 16th in the event was Allison Enchelmayer. The junior posted a 76 or lower in all three rounds. After opening with a 2-over 72, Enchelmayer posted back-to-back rounds of 76 on her way to a final stroke tally of 224. Mallory Russell also completed each round in the 70's on her way to a 24th place tie. Russell began the contest with rounds of 73 and 75 in the opening day before registering a 78 on Tuesday. Her final total checked in at 226.
Carly Frazier continued her efficient play. Frazier rebounded from a first round total of 82 to finish day one with a 76 before recording a 79 in the last round. Her total score of 237 was good for the 59th spot. Two behind her was Alyssa McMinn, who tied for the 63rd spot with a 239. McMinn's scores finished at 80, 77 and 82. Individual Taylor Keating completed the invitational with a 269.
Top team honors went to Austin Peay, who jumped Butler in the final day with a team score of 291. The Governors wrapped up the three rounds with an 878, edging Belmont by two strokes and Butler by four. Cameron Fish of Belmont was the medalist, shooting a 5-under 65 in the final day to clinch the top spot. Her 207 edge APSU's Erica Scutt by three shots.
UE will have this weekend off before setting its sights on the Braun Intercollegiate. The Aces will host the tournament on October 18-19 at Oak Meadow Country Club.
UE's Lowry Named MVC Runner Of The Week
For the fourth time in her University of Evansville cross country career, senior Anna Lowry (Taylorville, IL/Taylorville) has been named the Missouri Valley Conference Runner of the Week.
Lowry cut over 18 seconds off of her season-best 5-K time on Saturday, as she placed fifth out of 490 runners in the Blue Race at the 20th annual Live In Lou Cross Country Classic at E.P. "Tom Sawyer" State Park in Louisville, Kentucky. Lowry clocked in with a time of 18:24.7 to post her 17th consecutive sub-19-minute 5-K time, dating back to her freshman year.
"I know it seems like I sound like a broken record with Anna every week, but she just always continues to amaze," said UE cross country head coach Don Walters. "She is still not 100 percent health-wise, but each week, she goes out and does something on the course to make herself better.
"I thought that she really came on strong towards the end of the race on Saturday, and when she does get back to being fully healthy, look out."
Evansville will take this week off before returning to Angel Mounds Cross Country Course on Saturday, October 16 to host the annual UE Invitational. The men's 8-K event will begin the meet at 10 a.m., with the women's 6-K event set to follow.
Contribute to AceNotes
To have content considered for inclusion in AceNotes, please submit a Marketing Request Form. Deadline for submission to AceNotes is 10:00 a.m. on the requested date of publication. Only articles concerning UE related/sponsored activities will be accepted. Articles submitted to AceNotes may be edited for length and clarity. Submitter contact information is at the end of each article.