| | |
| --- | --- |
| AceNotes Today | Tuesday, October 5, 2021 |
Vehicles Must Be Moved from the Front Oval by 8:00 PM on October 7
All vehicles parked in the Front Oval (parking lot B) must be moved by the 5:00 PM on Thursday, October 7 in preparation for UE Gives Back.
On Friday, October 8, the Front Oval curbs will be painted by members of the UE campus community who have volunteered to participate in UE Gives Back on Campus.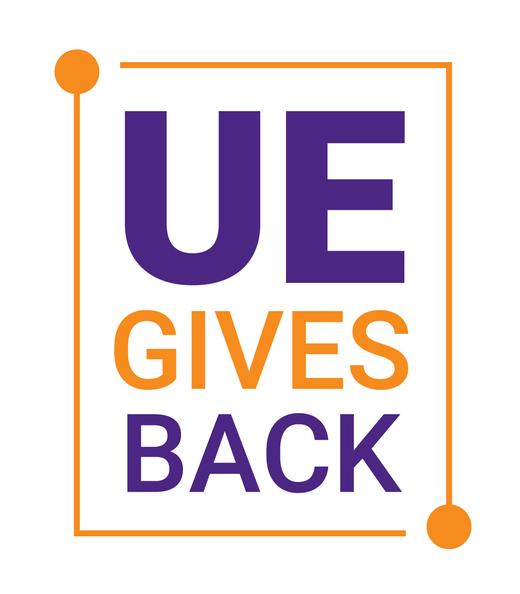 University of Evansville Theatre Alumnae, Assistant Professor Amelia McClain '03 and Erin Wilhelmi '08, Open on Broadway in TO KILL A MOCKINGBIRD, by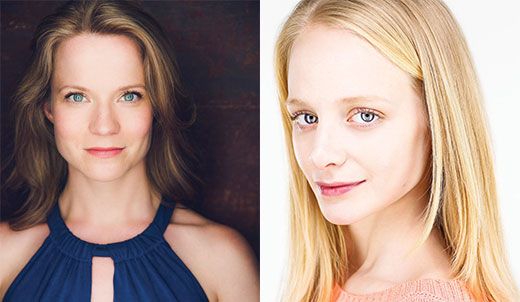 University of Evansville Theatre Alumnae, Assistant Professor Amelia McClain '03 and Erin Wilhelmi '08, Open on Broadway in TO KILL A MOCKINGBIRD, by Aaron Sorkin
As part of Broadway's historic reopening, two University of Evansville Theatre alumnae have roles in TO KILL A MOCKINGBIRD, by Aaron Sorkin, at the Shubert Theatre on Broadway, opening on Tuesday, October 5.
Amelia McClain has been on the faculty at UE since 2018 and serves as an Assistant Professor of Acting. She teaches all levels of acting, as well as senior-level audition techniques and directs one production each year. Before returning to her alma mater, she completed a year-long tenure on Broadway as Sandra in the smash-hit production of THE PLAY THAT GOES WRONG. Also on Broadway, she worked on FOOL FOR LOVE, NOISES OFF, THE HEIDI CHRONICLES, THE HOUSE OF BLUE LEAVES, and the Tony Award-winning VANYA & SONIA & MASHA & SPIKE. Amelia has been in over 20 productions off-Broadway and in regional theatres across the country. Her favorites include OCTOBER/ NOVEMBER at Ensemble Stage Theatre in New York, Brooke in NOISES OFF at Arena Stage in Washington, DC, and Juliet in ROMEO AND JULIET at the Pioneer Theatre Company in Utah. If you don't blink, you can catch Amelia in the film INSIDE LLEWYN DAVIS, written and directed by Joel and Ethan Coen. A Texas native, she received her BFA from the University of Evansville, in 2003, and MFA from the graduate acting program at New York University's Tisch School of the Arts. She is a member of Actors Equity Association. In TO KILL A MOCKINGBIRD, Amelia plays the roles of Ms. Stephanie and Dill's mom.
Erin Wilhelmi, a native of Louisville, Kentucky, made her Broadway debut in the Tony-nominated revival of Arthur Miller's THE CRUCIBLE. Her other Broadway credits include TO KILL A MOCKINGBIRD (original cast), and A DOLL'S HOUSE PART 2. She has played several roles in Off-Broadway productions, including, GNIT (Theatre for a New Audience), AMERICAN HERO (Second Stage/Williamstown Theatre Festival), THE GREAT IMMENSITY (The Public Theater), CORE VALUES (Ars Nova), and THE GREAT GOD PAN (Playwrights Horizions). In addition to her roles on stage, she is most notably known for her role as Alice in the hit film, THE PERKS
OF BENG A WALLFLOWER. Her other Film/TV credits include THE GILDED AGE, BABY RUBY, SWEET, SWEET LONELY GIRL, BETTER CALL SAUL, THE KNICK, TAXI BROOKLYN, MONSTERLAND, LAW & ORDER: SVU, GOSSIP GIRL, and THE ACCIDENTAL WOLF. Erin received her BFA from the University of Evansville in 2008. She is a member of the Actors Equity Association and the Screen Actors Guild-American Federation of Television and Radio Artists (SAG-AFTRA) organization.
This Week in Music
After more than a year, the student musicians of the UE Music Conservatory will take to the stage for an "Ensemble Showcase" this Tuesday, October 5 at 7:30 p.m. in Neu Chapel. The University Choir, Symphony Orchestra, and Wind Ensemble will each perform selections highlighting their artistic achievements. But before the music starts, the program will begin with a very special announcement about an exciting new phase in the UE Music Conservatory. Join us in person or on live-stream at: https://www.evansville.edu/majors/music/calendar.cfm
Abbott Recruiting Event
Please join Health Professions Club, BiSci Club and Career Development in welcoming UE alumni Jessi Hildebrand for an Abbott recruiting event on Wednesday, October 6 at 5PM in Koch 100. Abbott is recruiting students to join the Clinical Specialists, EP Associate Program. Jessi will also discuss other career opportunities with Abbott, including internships! See the attached flyer for more information. RSVP is encouraged through Handshake, but not required. https://evansville.joinhandshake.com/events/841916
Interviews for the position will follow Thursday, October 7.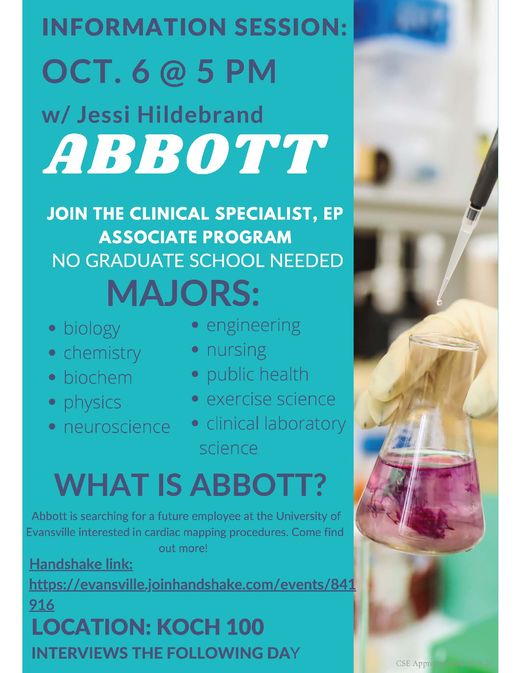 CDEI Presents: Talk About it Tuesday - Winding Down
Join the Center for Diversity, Equity, and Inclusion at 12:00 PM on Tuesday, October 5th for the second part of their six-part program: "Talk About It Tuesdays". Our second segment will be focusing on the importance of taking time for relaxation and reflection as a form of self-management. Learn about stress management techniques, sources for motivation and the importance of reflecting on the past to move forward. Follow along with @uediversity on Instagram for additional programming.
Keep an eye out on social media and Ace notes for upcoming series focused on other topics like Mental Health, Religion, and Race Relations.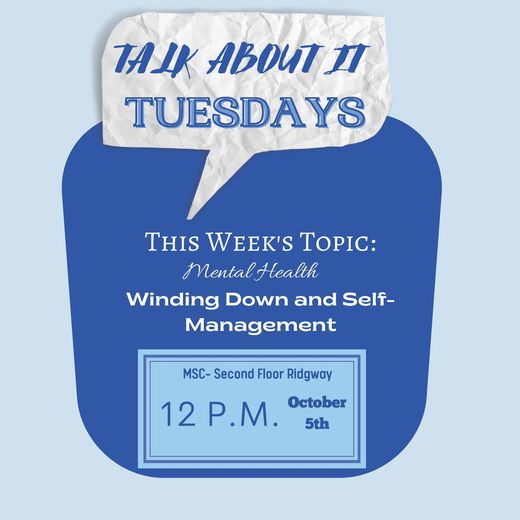 SNACK DRIVE
Senior nursing students at the University of Evansville are sponsoring a food drive for the Dream Center. The Dream Center provides children with meals/snacks, assistance with their schoolwork, guide children in faith, and motivate them to have a positive work ethic.
The donation boxes will be located on the first floor of Ridgway and Graves Hall.
Special Fall Break Hours for Bookstore
The campus bookstore will have the following special Fall Break hours:
Saturday, October 9th: CLOSED
Sunday, October 10th: CLOSED
Monday, October 11th: 9am-4pm
Tuesday, October 12th: 9am-1pm
We will return to regular operating hours on Wednesday, October 13th.
UE SAA Book club selection for October
The UE Staff and Administrator's Assembly Book Club will be reading The 7 1/2 Deaths of Evelyn Hardcastle by Stuart Turton for their October Book Club gathering. It is not too late to join them. This mystery is described as "Agatha Christie meets Groundhog Day". The book discussion will take place on Wednesday Oct 27th at 12 noon via Zoom. Email Kathy Taylor at ks6@evansville.edu to join the SAA Book Club.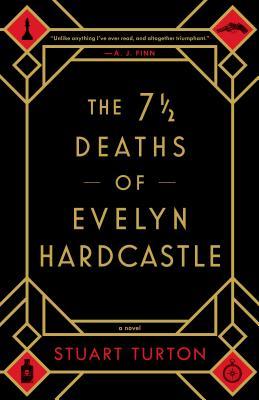 Children of Fallen Heroes Scholarship
On March 23, 2018, the President signed Public Law 115-141, the Consolidated Appropriations Act, 2018, which included an amendment to Section 473(b) of the Higher Education Act, authorizing the Children of Fallen Heroes Scholarship.
Under this scholarship, a Pell-eligible student whose parent or guardian died in the line of duty while performing as a public safety officer is eligible to receive a maximum Pell Grant for the award year for which the determination of eligibility is made.
Eligibility
• Student must be Pell-eligible and have a Pell-eligible EFC.
• Student must be less than 24 years of age or enrolled at an institution of higher education at the time of his or her parent's or guardian's death.
• For purposes of the Children of Fallen Heroes Scholarship, a public safety officer is:
o As defined in section 1204 of title I of the Omnibus Crime Control and Safe Streets Act of 1968 (42 U.S.C. 3796b); or
o A firefighter or police officer, defined as an individual who is serving in accordance with State or local law as an officially recognized or designated member of a legally organized public safety agency and provides scene security or directs traffic in response to any fire drill, fire call, or other fire, rescue, or police emergency, or at a planned special event.
If you believe you are eligible for this, please contact the Office of Student Financial Services.
Spring Housing Cancellation Deadline
Students, the deadline to cancel your UE housing contract for the spring semester is October 5. Students can cancel a UE housing contract without penalty for the spring semester if you will be:
Attending Harlaxton or studying abroad
In an internship, co-op, or clinical outside of the Evansville area
Moving into a fraternity house
Transferring, withdrawing, or graduating
Requests not falling in the above categories are typically not granted. Requests to move off campus to live with friends or move into an apartment are not sufficient reasons to cancel a UE housing contract. Entering into any other housing agreement or lease with a private landlord will have no effect upon the conditions of your contract with the University of Evansville.
Housing Cancellation forms are available on our website.
For more information, please contact the Office of Residence Life.
Sign Up Today for the Cut the Sugar Fall Health Challenge!

Sign up today for the Fall employee wellness challenge. Participation in the challenge will count towards your HRA incentive. This challenge runs from 10/4 to 10/31 and focuses on cutting down your added sugar consumption as much as possible.
A weekly email will be sent out for challenge details. The first email will be sent out on 10/1 for the challenge for week 1 as well as your tracker. View the flyer.
To sign up, contact Ashley Chipps at ac375@evansville.edu or 812-568-4420.
Dustin Bredemeier named UE Head Diving Coach
Dustin Bredemeier has been appointed Head Diving Coach for the University of Evansville Swimming and Diving Program, Head Coach Stu Wilson announced.
"I would like to thank Stu Wilson and the UE Athletic Department for the opportunity to once again be part of the UE Swimming and Diving family," Bredemeier said. "I am excited for the continued growth of a strong diving program through core team values, personal connections, and excellent foundations with the UE divers."
Bredemeier has been coaching diving at Mt. Vernon Senior High School in Mt. Vernon, Ind.0 for the past five seasons. During his time at Mt. Vernon, he directed both the boys and girls squads while finishing with an IHSAA State Qualifier and multiple Regional Qualifiers.
"I am excited to have Dustin on board as the new UE Diving Coach. Andy Brown has done a tremendous job with the divers and I am happy for him taking his new position as Compliance Director at UE," Coach Wilson exclaimed. "It will be a smooth transition for Dustin. He knows what UE is about and was a former diver with the program."
This opportunity is a special one for Bredemeier, who was a diver with the program during his college career. He is fully aware of the tradition of the program as well as the top-notch education that UE offers. The native of southern Indiana is excited to continue his coaching career with his alma mater.
"I look to encourage the diving athletes to grow and be outstanding in the sport while receiving a top-quality education," Bredemeier continued. "It is my goal to contribute to our overall results of our program and achieve our championship goals. I am excited to be part of the future of our program."
O'Donnell paces UE women in first day at Butler
Caitlin O'Donnell had an outstanding opening day at the Butler Fall Invitational, finishing the first two rounds at 5-over to lead the University of Evansville women's golf team and Highland Country Club.
O'Donnell is right in the thick of it for the Purple Aces, sitting just six strokes out of the lead heading into Tuesday's final round. She opened the day with a 2-over 72 before firing a 75 in the second round. Her 147 is tied for 10th place on the leaderboard.
A pair of UE players are tied for 13th with Mallory Russell and Allison Enchelmayer completing the day with a 148. Russell carded scores of 73 and 75 while Enchelmayer recorded rounds of 72 and 76.
Alyssa McMinn wrapped up Monday's action with a 157. After posting an 80 in round one, McMinn improved by three strokes to a 77. She was followed by Carly Frazier, who notched a 158. Frazier made the biggest jump in between rounds for UE, wrapping up the first 18 holes with an 82 before improving to a 76. Taylor Keating played as an individual and registered a score of 87 in each round to sit at 174
Austin Peay's Erica Scutt leads the way on the individual side with a 141. She carded a 1-under 69 before completing the day with a 72. She is one stroke in front of a second-place tie. Leading the team standings is Butler, who has a 584 through two rounds. The Bulldogs have four players in the top 26. Austin Peay and Belmont are tied for second, three behind the leaders. Evansville ranks seventh with a 599. The Aces are just five shots outside of the top four.
On Tuesday, the final round of action will begin at 9 a.m. ET.

Contribute to AceNotes
To have content considered for inclusion in AceNotes, please submit a Marketing Request Form. Deadline for submission to AceNotes is 10:00 a.m. on the requested date of publication. Only articles concerning UE related/sponsored activities will be accepted. Articles submitted to AceNotes may be edited for length and clarity. Submitter contact information is at the end of each article.