| | |
| --- | --- |
| AceNotes Today | Friday, October 1, 2021 |
This Week in Religious Life
Newman Club
• Respect Life Celebration on Thursday, Oct. 14th, $5 a person; sign up by October 3rd using this link: https://forms.gle/WYFT7P79tpxtRkVa6
• Young Adult Bonfire, Outdoor Movie and Chili Night at Corpus Christi on Saturday, October 2nd at 6:00 pm
• Catholic Mass on Sunday October 3rd in the Neu Chapel at 6:00pm
• For Wednesday, October 10th Newman Night, we will have Sr. Jeana Visel, OSB as our speaker. She will be talking about ICONS
Abbott Recruiting Event
Please join Health Professions Club, BiSci Club and Career Development in welcoming UE alumni Jessi Hildebrand for an Abbott recruiting event on Wednesday, October 6 at 5PM in Koch 100. Abbott is recruiting students to join the Clinical Specialists, EP Associate Program. Jessi will also discuss other career opportunities with Abbott, including internships! See the attached flyer for more information. RSVP is encouraged through Handshake, but not required. https://evansville.joinhandshake.com/events/841916
Interviews for the position will follow Thursday, October 7.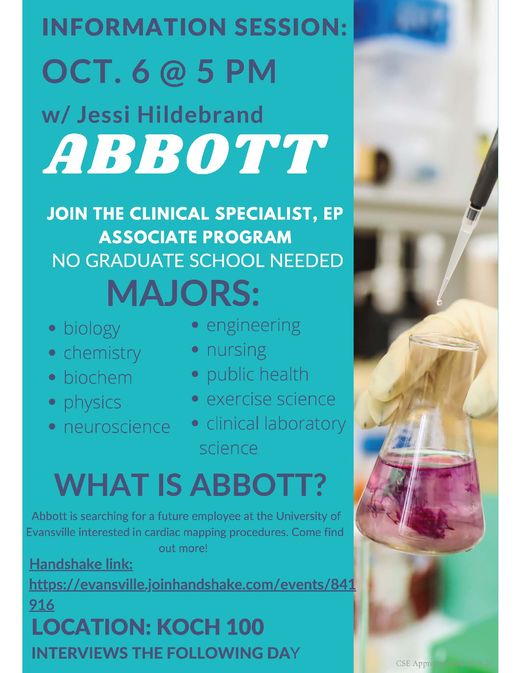 CDEI Presents: Talk About it Tuesday - Winding Down
Join the Center for Diversity, Equity, and Inclusion at 12:00 PM on Tuesday, October 5th for the second part of their six-part program: "Talk About It Tuesdays". Our second segment will be focusing on the importance of taking time for relaxation and reflection as a form of self-management. Learn about stress management techniques, sources for motivation and the importance of reflecting on the past to move forward. Follow along with @uediversity on Instagram for additional programming.
Keep an eye out on social media and Ace notes for upcoming series focused on other topics like Mental Health, Religion, and Race Relations.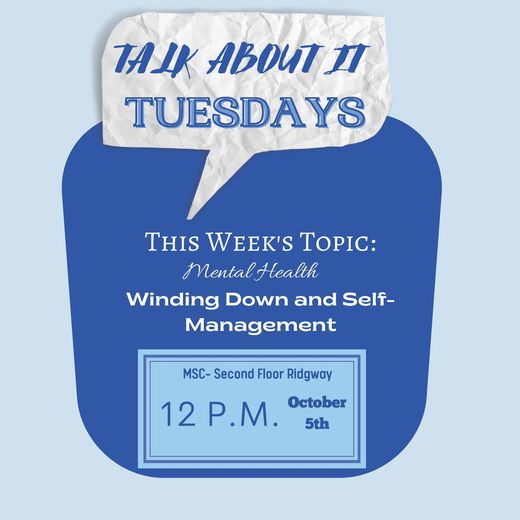 SNACK DRIVE
Senior nursing students at the University of Evansville are sponsoring a food drive for the Dream Center. The Dream Center provides children with meals/snacks, assistance with their schoolwork, guide children in faith, and motivate them to have a positive work ethic.
The donation boxes will be located on the first floor of Ridgway and Graves Hall.
University of Evansville Theatre Re-Opens Shanklin Theatre with EVERYBODY, by Branden Jacobs Jenkins
The University of Evansville Department of Theatre opens their 2021–2022 season with Branden Jacobs–Jenkins' EVERYBODY, on Thursday, Sept. 30, at 7:30 pm., in Shanklin Theatre. Additional performances are at 7:30 pm on Oct. 1, 2, and at 2:00 pm on Oct. 3.
A finalist for the 2018 Pulitzer Prize in Drama, this innovative play is an immersive and inclusive experience for the cast and audience—as actors draw lots onstage to discover which role they will play at each performance. This brilliant, award-winning playwright gives us a modern take on Everyman, a 15th-century morality play. His inventive interpretation is a provocative and joyful romp about love and death, a whimsical look into the unknown, and, ultimately, an exploration of the ties that bind us on this wondrous journey called life. Who knew that death could be so fun? And absurdly funny!
Stacey Yen, Visiting Assistant Professor of Acting, directs EVERYBODY. Austin C. Kuhn, Guest Artist and 2020 alumnus, serves as the scenic designer; Assistant Professor Sarah J. Smith serves as the costume designer; Associate Professor Stephen Boulmetis serves as the lighting designer; Sid McCarty, Guest Artist and 2020 alumna, serves as the sound designer; Liv Darshani Pedersen, a senior stage management major, from Chasaka, Minn., serves as the dramaturg; Zoe Paraskevopoulos, a junior stage management major, from Flower Mound, Texas, serves as the stage manager.
The company features David Akinwande, a junior performance major, from Houston, Texas; Liv Campbell, a senior performance major, from Kingwood, Texas; Jake Conrad, a junior performance major, from Olympia, Wash.; Kayleigh Doyle, a senior performance major, from McKinney, Texas; Garrett Hale, a sophomore performance major, from Haslet, Texas; Delanie Kitzman, a senior performance major, from Tomball, Texas; Eli Lomax,, a senior performance major, from Sellersburg, Ind.; Becky Rusch, a senior performance major, from Newark, Del.; Gabriel Smothers, a junior performance major, from Casper, Wyo.; and Steph Voteau, a senior theatre studies major, from St. Louis, Mo.
In following industry standards, as established by the Broadway League, all audience members must show proof of COVID–19 vaccination or a negative test result taken within 72-hours of the date on their ticket. Upon arrival at Shanklin Theatre, proof of vaccination/negative test result and an ID will be checked before each performance. In compliance with the UE Coronavirus Task Force guidelines, all audience members must remain masked when indoors on campus. Additionally, Shanklin Theatre will be seated at no more than 50% capacity.
Season tickets are available now at $45 for adults and $40 for senior adults, students, and UE faculty and staff. Single ticket prices for EVERYBODY, THREE SISTERS, and GONE MISSING are $20 for adults and $18 for senior adults, students, and UE faculty and staff. UE students may obtain one free student rush ticket beginning at 12:00 p.m. on the day of the performance they wish to attend. Tickets may be purchased by calling (812) 488–2031, Monday through Friday, 12:00 p.m. to 5:00 p.m.
Employee & Student Flu Shot Blitz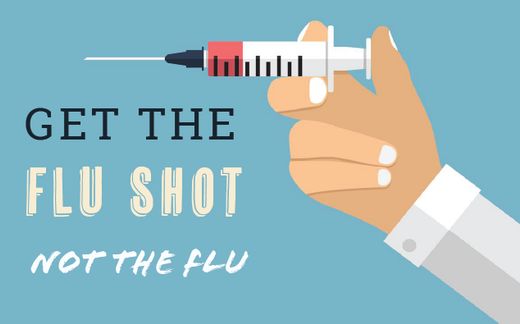 Flu shots will be available on Friday, October 15, from 7:00-9:00 a.m. and Monday, October 18, from 4:00-6:00 p.m. outside the UE campus clinic. These events are for insured employees and their covered dependents, non-insured employees, and students. There is no charge to those insured and their covered dependents. For non-insured employees (cash) and students (credit card), the cost is $20.
Sign up for your flu shot at evansville.edu/flu.
This Week in Religious Life
Faith in Action will be having our first student led study "Walking With Jesus On Campus" on Oct. 3 1-2:30pm.
We will meet at Redeemer Lutheran in the courtyard if the weather is nice and in the Fellowship Hall if it's raining.
Contact: Jeremy Seger, Redeemer Campus Ministry / js948@evansville.edu
Lincolnshire Front Porch Music Festival
The 5th Annual Front Porch Festival will be held Sunday, October 3, 2021. There will be yoga at the "triangle" (Willow Rd. & Bayard Park) from 1-2pm. There will be a variety of live musical acts in the yards & front porches throughout the Lincolnshire Neighborhood that borders Lincoln Ave, US 41, Washington Ave. & Lodge Ave. from 2-6pm. Food trucks will be there as well as free rides on the Pedicab. Free parking at Bosse High School and St. Benedict School. Bring the kids, the dog and your cooler for a fun free afternoon of family entertainment rain or shine.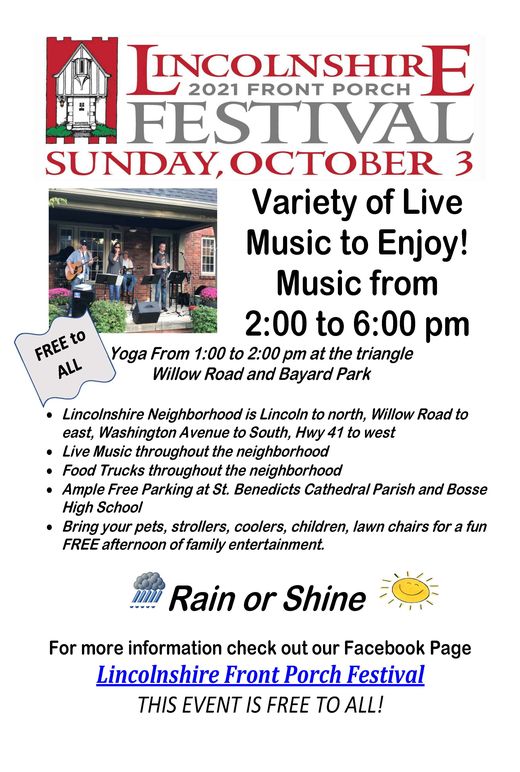 ChangeLab Training for Fall 2021 Announced
ChangeLab Training for Fall 2021 Announced: As always, any student in ChangeLab has access to training on project management, presentation planning and more. This fall the Center for Innovation & Change is thrilled to announce ChangeLab FIT. Short 30 minute virtual sessions with real time mentoring, online chats and coaching available from a project management and design thinking expert, Jacklyn Ady, ISDA, MBA, Chief Innovation Coach at the Center. All sessions virtual and 30 minutes in length, on ChangeLab's Microsoft Teams site. Questions? Contact ja263@evansville.edu. Students will be able to get training in developing action timelines, managing stress and more. Save the dates if you're in ChangeLab this fall!
Jacklyn Ady bio:
Jacklyn Ady (IDSA/MBA) is trained as a professional product designer. She analyzes product design trends to create and develop innovation and newness across her professional category.
Ady is a graduate of the University of Cincinnati with a Bachelor of Science in Industrial Design from the College of Design, Architecture, Art, and Planning (DAAP) and holds a Master's Degree in Business Administration from Nagoya University of Commerce and Business (NUCB).
Jacklyn is a design and business hybrid. She uses design thinking to solve complex challenges and human-centered method techniques to craft unique product design solutions. She drives innovation by utilizing a variety of methods and experiences with multi-disciplined, cross-functional teams.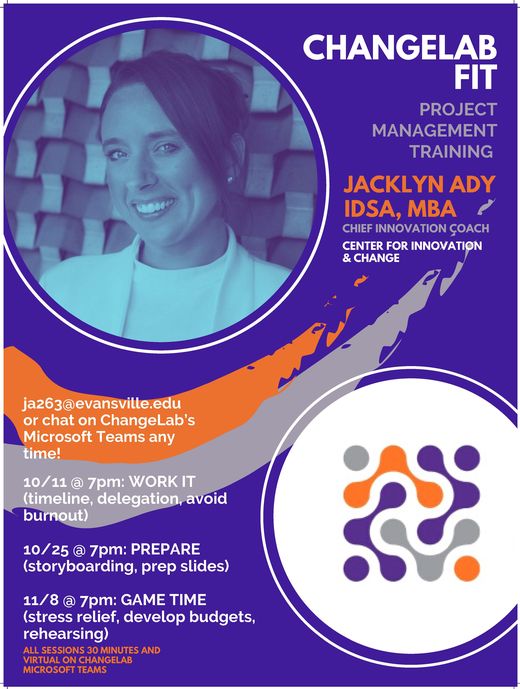 Alpha Phi Omega Co-Ed Service Fraternity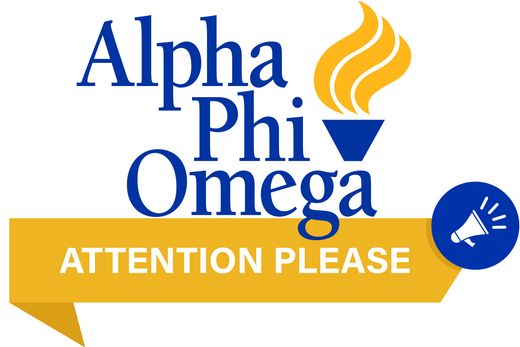 Alpha Phi Omega is a co-ed service fraternity and is being reinstated on UE Campus!
Alpha Phi Omega will be advised by the Center for Innovation & Change. This is a great opportunity to serve alongside your fellow Purple Aces!
EVERYONE IS WELCOME!!
Alex Tippett (at216) is the UE Chapter President. All interested students can contact her to join, and for more information!
Alpha Phi Omega is the single most represented co-educational intercollegiate service organization in the United States. Since 1925, more than 500,000 members on over 375 campuses, continue to provide more service on more campuses than any other collegiate service organization.
It is the vision of Alpha Phi Omega to be the premier, inclusive, campus-based, leadership development organization through the provision of service to others and the creation of community.
Alpha Phi Omega teaches through the principles of Leadership, Friendship and Service that we are architects of our own ambitions and that each of us has the opportunity to develop ourselves to be whatever we seek to be.
LEADERSHIP
The Fraternity has several leadership programs to help all members become better leaders by developing their own personal skills as well as learning more about chapter operations.
FRIENDSHIP
Alpha Phi Omega seeks to develop friendship and all members to develop a sense of connectedness by shared experiences through understanding the fraternal history and goals of creating community.
SERVICE
The chapter service program provides opportunities to develop social awareness, friendships and leadership skills. The Fraternity has established four fields of service in which chapters are involved in.
Service to the Campus
Service to the Community
Service to the Nation
Service to the Fraternity
National Website:
Alpha Phi Omega- National Service Fraternity (apo.org)
Spring Housing Cancellation Deadline
Students, the deadline to cancel your UE housing contract for the spring semester is October 5. Students can cancel a UE housing contract without penalty for the spring semester if you will be:
Attending Harlaxton or studying abroad
In an internship, co-op, or clinical outside of the Evansville area
Moving into a fraternity house
Transferring, withdrawing, or graduating
Requests not falling in the above categories are typically not granted. Requests to move off campus to live with friends or move into an apartment are not sufficient reasons to cancel a UE housing contract. Entering into any other housing agreement or lease with a private landlord will have no effect upon the conditions of your contract with the University of Evansville.
Housing Cancellation forms are available on our website.
For more information, please contact the Office of Residence Life.
OTS HelpDesk hiring Federal Work Study Student Workers
OTS is seeking Student Workers to assist in answering calls, entering help tickets, aiding patrons at the HelpDesk counter, delivering paper/toner to labs, and other office duties as assigned. The student must have a friendly disposition, good work ethic, and effective communication skills, both verbal and written.
Students eligible for Federal Work Study of any major may apply.
Apply by visiting WebAdvisor and downloading/completing the application. Completed applications can be forwarded to nm169@evansville.edu.
Sign Up Today for the Cut the Sugar Fall Health Challenge!

Sign up today for the Fall employee wellness challenge. Participation in the challenge will count towards your HRA incentive. This challenge runs from 10/4 to 10/31 and focuses on cutting down your added sugar consumption as much as possible.
A weekly email will be sent out for challenge details. The first email will be sent out on 10/1 for the challenge for week 1 as well as your tracker. View the flyer.
To sign up, contact Ashley Chipps at ac375@evansville.edu or 812-568-4420.
CDEI Presents: Hispanic Heritage Month Challenge
During Hispanic Heritage Month join the UE HHM Challenge sponsored by the Center for Diversity, Equity and Inclusion!
In this challenge you will find 30 ways for 30 days of Hispanic Heritage Month (September 15- October 15) to actively learn, engage, support, and uplift the many different Hispanic cultures found in Evansville and around the world. Items listed in the challenge can be done personally or in a social group! Watch some YouTube videos to learn Zapateado or grab a friend, some popcorn and watch Selena. Either way you do it, #HHMChallenge yourself!
Happy Hispanic Heritage Month and be on the look out for some great programming throughout this next month hosted by the Hispanic Heritage Month Planning Team!
Hispanic Heritage Month Challenge
- Learn about different traditional Hispanic outfits and their importance
- Support a local Hispanic owned business
- Listen to music that is a part of Hispanic culture
- Learn about stereotypes that affect the Hispanic community
- Learn a few phrases in Spanish! Bonus-if they're in different dialects
- Research the different Spanish dialects
- Try to learn one of the many Hispanic dances ex. Bachata, Zapateado, etc.
- Read a book by a Hispanic author
- Research the significance of September 15th in relation to Hispanic Heritage month
- Amplify Hispanic voices in your community
- Follow some Hispanic activists on social media Ex. Vizo's Voice
- Learn all the Spanish speaking countries
- Share news and information related to Hispanic issues on social media
- Learn about biases towards Hispanic communities
- Research the importance of certain animals in different Hispanic cultures
- Support a Hispanic serving charity / organization ex. HOLA, Pulsera project
- Learn about Hispanic holidays
- Try a food that is important and traditional to a Hispanic culture
- Attend a Hispanic heritage month event hosted by the CDEI
- Research influential people in Hispanic culture ex. Frida Kahlo
- Share the new information you've learned with others
- Learn about the contributions that Hispanics have made in America
- Learn about the first Hispanic astronaut
- Look into and learn about the history of Afro-Latinos
- Research the differences and similarities between Hispanic countries and cultures
- Download an app created by an Hispanic person
- Watch a movie or documentary that is important to Hispanic culture ex. Bajo la Misma Luna or Living Undocumented
- Sign some petitions advocating for Hispanic rights on change.org
- Research the term Hispanic
- Listen to podcasts by a Hispanic creative // that explore Hispanic culture
- Attend a Hispanic heritage festival this month
Road swing continues for Aces volleyball
A 3-match road swing to open Missouri Valley Conference play continues this weekend with the University of Evansville volleyball team traveling to Loyola and Valparaiso. UE will be in Chicago on Friday to face the Ramblers before facing Valpo on Saturday with both matches beginning at 6 p.m.
Last Time Out
- For the second season in a row, the Purple Aces opened the MVC slate in Terre Haute, facing the Sycamores
- Despite a quick start to the first set for UE, it was Indiana State battling back to take a 3-0 sweep
- Alondra Vazquez and Melanie Feliciano finished with 12 kills apiece while Giulia Cardona added 10 kills and a team-best 13 digs
Scouting the Opposition
- Loyola enters the weekend with a 9-5 mark while sitting at 2-0 in the Valley after sweeping Missouri State and Southern Illinois by 3-1 finals last weekend
- Offensively, the Ramblers are led by 3.4 kills per set from Addie Barnes while Taylor Venuto is hitting .354 on the season, second in the league
- Pacing the defense is Grace Hinchman, whose 4.7 digs per game is second in the MVC
- Valparaiso sits at 10-3 overall after splitting their conference opening weekend versus SIU and MSU
- One of the top defenses in the league, the Beacons hold the opposition to an MVC low .162 hitting percentage; Rylee Cookerly paces the conference with 5.1 digs per set with Valpo ranking second in the league in that statistic
In a Groove
- Recording at least seven kills and seven digs in 10 out of 12 matches, Melanie Feliciano continues to be one of Evansville's most consistent performers
- Her season average of 3.14 kills is third for UE and 8th in the MVC while she is second on the squad and 19th in the conference with an average of 2.68 digs
- She has averaged 4.0 digs over last five matches (14 sets)
Top 10 Freshmen
- Since her arrival in Evansville, Giulia Cardona has established herself as an offensive force, ranking second in the MVC behind teammate Alondra Vazquez in kills (3.71) and points (4.37)
- Her kill average is 10th-best among all freshmen in the NCAA and she has recorded 8 or more kills in each of the last seven contests
- Cardona is tied with Vazquez for the #2 spot in the Valley with 0.47 service aces per set
- Equally impressive has been her efficiency as she has completed 7 of the last 10 matches hitting .226 or better; that came after she hit under .140 in the first two contests
Contribute to AceNotes
To have content considered for inclusion in AceNotes, please submit a Marketing Request Form. Deadline for submission to AceNotes is 10:00 a.m. on the requested date of publication. Only articles concerning UE related/sponsored activities will be accepted. Articles submitted to AceNotes may be edited for length and clarity. Submitter contact information is at the end of each article.