| | |
| --- | --- |
| AceNotes Today | Monday, September 27, 2021 |
Save the Date: Author Imbolo Mbue to Discuss Her Novel, How Beautiful We Were
Save the Date!
The Honors Program invites the campus community to join us for our common read speaking event, a presentation by author Imbolo Mbue, on Monday, October 18 at 6:00pm in Eykamp Hall. Ms. Mbue will be discussing her novel, How Beautiful We Were, which was the common read for Honors Program and Fellow Scholars freshmen this year.
All event attendees will be required to present proof of vaccination or a negative COVID test result administered within 48 hours of the event.
We hope you will join us for this exciting opportunity. If you'd like to read How Beautiful We Were in advance, copies are on reserve at the library.
Please contact Jayme Williams at jw504 with any questions.
About the novel and author:
How Beautiful We Were is a sweeping tale about the collision of a small African village and an American oil company. It is a masterful exploration of what happens when the reckless drive for profit, coupled with the ghost of colonialism, comes up against one community's determination to hold on to its ancestral land and a young woman's willingness to sacrifice everything for the sake of her people's freedom.
Mbue herself grew up in Limbe, Cameroon, a seaside town with an oil refinery. She witnessed firsthand life under a dictatorship and was fascinated by the people who rose up against corporate greed and systems of injustice. The novel was inspired in part by this childhood fascination and draws heavily from historical and contemporary social and environmental justice movements as well as several current cases of environmental degradation caused by oil exploration.
Mbue's first novel, Behold the Dreamers, won the PEN/Faulkner Award for Fiction, was the Oprah Book Club selection for 2017, and became a national bestseller.
(Source: https://www.lyceumagency.com/speakers/imbolo-mbue/)
This Week in Religious Life
Faith in Action will be having our first student led study "Walking With Jesus On Campus" on Oct. 3 1-2:30pm.
We will meet at Redeemer Lutheran in the courtyard if the weather is nice and in the Fellowship Hall if it's raining.
Contact: Jeremy Seger, Redeemer Campus Ministry / js948@evansville.edu
CDEI presents: Meet the Greeks!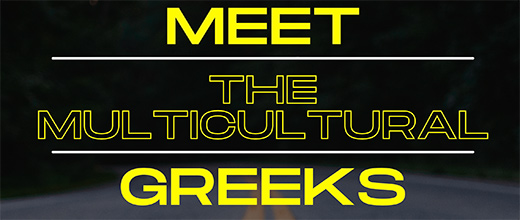 Join the Center for Diversity, Equity, and Inclusion at 6:00PM on Monday, September 27th for Meet the Multicultural Greeks. This program will be held on the second floor of Ridgway University Center in the Eykamp Hall.
The event will give the campus community an opportunity to learn about various Multicultural Greek organizations in attendance at UE and USI. There will be a panel discussion followed by a Q&A and then some special performances from the multiple organizations in attendance, followed by networking and a social reception.
This program is meant to introduce students from UE and USI to get to know the multicultural student organizations available to them and to allow members of the audience direct interaction with the various organizations. Follow along with @uediversity on Instagram for additional programming.
Spring Housing Cancellation Deadline
Students, the deadline to cancel your UE housing contract for the spring semester is October 5. Students can cancel a UE housing contract without penalty for the spring semester if you will be:
Attending Harlaxton or studying abroad
In an internship, co-op, or clinical outside of the Evansville area
Moving into a fraternity house
Transferring, withdrawing, or graduating
Requests not falling in the above categories are typically not granted. Requests to move off campus to live with friends or move into an apartment are not sufficient reasons to cancel a UE housing contract. Entering into any other housing agreement or lease with a private landlord will have no effect upon the conditions of your contract with the University of Evansville.
Housing Cancellation forms are available on our website.
For more information, please contact the Office of Residence Life.
Federal Work Study - Girl Scouts Work Opportunity
A partnership between the Center for Student Engagement and the Girl Scouts of Southwest Indiana presents and an opportunity for Federal Work Study-eligible students to work off campus with after school programs! Eligible students can earn $12.00 per hour for this position. Application and job description details are available in the Student Employment Positions Listing in Webadvisor (position name: Community Project Coordinators Off-Campus). If you're interested and have any questions, please let Megan Sicard know at ms331@evansville.edu.
UE Library + Social Media
The Library needs a student to manage its social media accounts. See the UE Library Social Media Intern Position Description in WebAdvisor for details. Email Kyle Stearns at ks583@evansville.edu to apply.
Letterhead and Envelope Order Due October 1
The 2021-22 letterhead and envelope orders are due October 1. If your department uses letterhead or envelopes during the fiscal year, this is the time to order. By placing one large order, we are able to get a price break on boxes of envelopes and reams of letterhead. Smaller orders placed later in the year will unfortunately be more expensive.
REMINDER: Generic letterhead and envelopes are no longer available from the office supplies order form.
Check your email inbox for a message from the Office of Publications with ordering instructions. You may also email publications@evansville.edu or call ext. 2561 for more information.
Remember – orders are due October 1, 2021.
Submitted by publications@evansville.edu

OTS HelpDesk hiring Federal Work Study Student Workers
OTS is seeking Student Workers to assist in answering calls, entering help tickets, aiding patrons at the HelpDesk counter, delivering paper/toner to labs, and other office duties as assigned. The student must have a friendly disposition, good work ethic, and effective communication skills, both verbal and written.
Students eligible for Federal Work Study of any major may apply.
Apply by visiting WebAdvisor and downloading/completing the application. Completed applications can be forwarded to nm169@evansville.edu.
Sign Up Today for the Cut the Sugar Fall Health Challenge!

Sign up today for the Fall employee wellness challenge. Participation in the challenge will count towards your HRA incentive. This challenge runs from 10/4 to 10/31 and focuses on cutting down your added sugar consumption as much as possible.
A weekly email will be sent out for challenge details. The first email will be sent out on 10/1 for the challenge for week 1 as well as your tracker. View the flyer.
To sign up, contact Ashley Chipps at ac375@evansville.edu or 812-568-4420.
CDEI Presents: Hispanic Heritage Month Challenge
During Hispanic Heritage Month join the UE HHM Challenge sponsored by the Center for Diversity, Equity and Inclusion!
In this challenge you will find 30 ways for 30 days of Hispanic Heritage Month (September 15- October 15) to actively learn, engage, support, and uplift the many different Hispanic cultures found in Evansville and around the world. Items listed in the challenge can be done personally or in a social group! Watch some YouTube videos to learn Zapateado or grab a friend, some popcorn and watch Selena. Either way you do it, #HHMChallenge yourself!
Happy Hispanic Heritage Month and be on the look out for some great programming throughout this next month hosted by the Hispanic Heritage Month Planning Team!
Hispanic Heritage Month Challenge
- Learn about different traditional Hispanic outfits and their importance
- Support a local Hispanic owned business
- Listen to music that is a part of Hispanic culture
- Learn about stereotypes that affect the Hispanic community
- Learn a few phrases in Spanish! Bonus-if they're in different dialects
- Research the different Spanish dialects
- Try to learn one of the many Hispanic dances ex. Bachata, Zapateado, etc.
- Read a book by a Hispanic author
- Research the significance of September 15th in relation to Hispanic Heritage month
- Amplify Hispanic voices in your community
- Follow some Hispanic activists on social media Ex. Vizo's Voice
- Learn all the Spanish speaking countries
- Share news and information related to Hispanic issues on social media
- Learn about biases towards Hispanic communities
- Research the importance of certain animals in different Hispanic cultures
- Support a Hispanic serving charity / organization ex. HOLA, Pulsera project
- Learn about Hispanic holidays
- Try a food that is important and traditional to a Hispanic culture
- Attend a Hispanic heritage month event hosted by the CDEI
- Research influential people in Hispanic culture ex. Frida Kahlo
- Share the new information you've learned with others
- Learn about the contributions that Hispanics have made in America
- Learn about the first Hispanic astronaut
- Look into and learn about the history of Afro-Latinos
- Research the differences and similarities between Hispanic countries and cultures
- Download an app created by an Hispanic person
- Watch a movie or documentary that is important to Hispanic culture ex. Bajo la Misma Luna or Living Undocumented
- Sign some petitions advocating for Hispanic rights on change.org
- Research the term Hispanic
- Listen to podcasts by a Hispanic creative // that explore Hispanic culture
- Attend a Hispanic heritage festival this month
A Successful Week of Filming
The Office of Marketing and Communications would like to thank you - our students, faculty, staff, and administration - for your support and cooperation during filming all last week! We had a very successful shoot with several student interviews as well as B-roll in classrooms and across our campus. So many of our students eagerly jumped in and participated in B-roll footage. We are confident The College Tour captured the true essence of our University, and we can't wait to share it with the world!
Thank you, Aces!! We will keep you updated on the release date of our episode (expected for early 2022).
Opening day at Briar Ridge in the books for UE
Sunday's opening day at the Briar Ridge Invitational saw the teams finish just under the two scheduled rounds before suspending play until Monday morning.
The University of Evansville women's golf squad finished the first round in fourth place and have improved across the board in the second. UE heads into day two in second place, just 13 shots out of the lead with most players having between 4 and 7 holes remaining of their second round. Monday's action will begin at 9:30 a.m. with the teams completing round two before playing the final 18.
Leading the way for UE was Mallory Russell. The sophomore carded a 5-over 77 in the opening 18 and her second round looks to be even better. With 12 holes complete, she is 1-over par and has moved into a tie for third place.
Second for the Aces is Allison Enchelmayer. Her opening score of 78 had her in a 9th place tie and through 13 holes in the second 18 holes, she is five over and is alone in 8th. Alyssa McMinn is also currently in the top ten. Following an 85 to open the day, she is 1-under through six holes in round two and is currently tied for 9th.
Ranking fourth for Evansville is Lucia Pantigozo. Her opening round finished at an 81 while her second shows her at 6-over through 14 holes. Caitlin O'Donnell checked in with a first-round tally of 83 while completing 14 holes of the second 18. She ranks in a tie for 30th.
IUPUI holds the team lead with Evansville currently 13 behind in second. Green Bay and Morehead State are three and six strokes behind UE, respectively. A pair of IUPUI players lead the individual standings with Amelie Svejda and Kara Blair sitting atop the standings. Svejda is six holes through her second round and is currently sitting at even par for the tournament. She is three in front of Blair and six in front of Mallory Russell, who is tied for third.
Volleyball drops MVC opener at Indiana State
Three University of Evansville volleyball players finished with double figure kills, but it was Indiana State earning the victory, taking a 3-0 decision over the Purple Aces at ISU Arena.
Alondra Vazquez and Melanie Feliciano recorded 12 kills each while Giulia Cardona had 10 in her Missouri Valley Conference debut. Taya Haffner had 29 assists while Cardona paced UE with 13 digs.
Set 1
Evansville stormed out to a 9-2 lead in the opening set with Melanie Feliciano adding a pair of kills before a service ace by Blakeley Freeman cemented the lead. The advantage for UE held strong at seven points when a Cardona kill pushed it to a 18-11 contest. ISU never gave up, storming back with an 11-4 rally to tie it up. Kills from Vazquez and Cardona gave the Aces set point, up 24-22, but the tables turned just as fast when the Sycamores countered with four in a row to take the set by a 26-24 final.
Set 2
Neither team led by more than two tallies in the opening moments of the second set, but that changed when a Madeline Williams kill made it a 12-9 game. From there, Indiana State slowly added to its lead. Another kill pushed the lead to 18-13 before UE got within four thanks to a Vazquez kill. The Sycamores held off the Aces to take a 2-0 edge with a 25-19 win.
Set 3
In game three, the Aces tied it up at 3-3 on a Cardona kill, but Indiana State took control with an 11-1 stretch to put the game out of reach at 14-4. Over the remainder of the match, the Aces were unable to get within less than nine tallies before Indiana State clinched the match with a 25-13 decision.
Evansville remains on the road next weekend with road matches at Loyola and Valparaiso.
Resilient Aces battle back to earn draw with Drake
Falling a goal behind in the second half, the University of Evansville women's soccer team scored late and held strong defensively to earn a 1-1 draw with Drake on Saturday afternoon at Arad McCutchan Stadium in Evansville.
Seniors Emily Wolak and Alex Eyler played crucial parts in Evansville's comeback, scoring the goal and providing the assist on the equalizing goal in the 81st minute. Fifth-year senior goalkeeper Michaela Till played strong between the posts, recording six saves in the draw.
Both teams had spells of possession in the opening 20 minutes of action with the Aces possessing the ball in their attacking third for much of the middle portion of the opening half. In the 24th minute, Evansville was given a great opportunity just at the top of the 18. The ensuing free kick found the back of the net, but a mistake nullified the free kick on a foul for Evansville. The opportunities continued for the Aces as a handball inside the box earned UE a penalty in the 27th minute. Senior Abby Phelps stepped to the spot and smashed the PK to the left of the keeper, but Drake's Kelsie Stone dove and punched the ball away and out for a corner. The scoreless first 45 minutes saw nine total shots between the two teams with Evansville owning a slight 5-4 advantage.
Drake came out of the half on the attack, but the Aces defense did well to hold off the Bulldogs. In the 64th minute after a run of fresh substitutions, Drake opened the scoring in the match. The Bulldogs Olivia Bruce recorded a shot from inside the box that was saved by Till, but bounced to Rachel Panther who let another shot go, finding the back of the net. Evansville battled to equalize the match, but was out-shot 11-2 in the second 45 minutes. As has been true all season, the Aces capitalized on the opportunities they earned. In the 81st minute, Alex Eyler tip-toed her way along the touchline, sliding past two Bulldog defenders to find space in the attacking third. Eyler wasted little time and whipped-in a cross that entered the box. Wolak headed Eyler's cross, flicking it to the far post and away from Stone to tie the match at one.
In overtime, both teams attempted to create chances, but both defenses shined, allowing just two shots on goal that Till saved as the match ended in a 1-1 draw.
The match represented the fifth time this season that Evansville has battled back from a deficit to earn either a win or draw.
Evansville returns to the pitch on Wednesday when the Aces host Loyola Chicago at 4 PM at Arad McCutchan Stadium in Evansville.
Hald scores first goal as Aces fall at Missouri State
Coming back from two early goals, the University of Evansville men's soccer team scored late in the first half, but could not find the equalizer in a 2-1 road loss at Missouri State on Saturday evening in Springfield, Mo.
"Winning on the road in The Valley is difficult. Missouri State is no exception," said Aces head men's soccer coach Marshall Ray. "They're a very good team who put us under pressure early. In matches like this we have to be switched on and execute our game plan for 90 minutes. We dug ourselves a hole but we were able to get back in the match and create chances after the first 20 minutes. We go into the next portion of Valley play after getting one point off the top two teams in the preseason poll. Now, we have to take care of those matches in front of us and continue to work towards the goals we have set as a team. "
Freshman Oliver Hald scored the first goal of his collegiate career, helping push Evansville closer in the 43rd minute, getting an assist from Francesco Brunetti. In goal for the Aces, redshirt junior Jacob Madden made six saves on the evening, facing 18 Missouri State shots.
Missouri State opened the match on the offensive, recording early shots and getting on the board first. The Bears scored in the ninth minute to open the scoring as Aadne Bruseth found the back of the net off an assist from Adrian Barosen. Madden made three more saves for the Aces before the home side added another goal, scoring in the 29th minute as Jack Denton doubled the Bears lead.
Evansville proved to be resilient, responding to the second Missouri State goal in the final minutes of the half. With less than three minutes remaining before the break, Francesco Brunetti sent a pass to Oliver Hald, who finished past the keeper to halve the Bears lead at the half.
After converting on its one shot in the first 45 minutes, Evansville generated three opportunities in the second half. Fifth-year senior Davis Peck was the first Ace in the second half to record a shot, put his attempt off the right post in the 52nd minute. In the 78th minute, Hald nearly doubled his collegiate goal total, aiming for the middle of goal, but his shot was saved by the Bears' Michael Creek. The final shot of the match for Evansville came with just eight minute remaining as sophomore Pablo Guillen had a shot miss high as the Aces battled, but fell to Missouri State, 2-1.
Evansville is back at Arad McCutchan Stadium on Wednesday night with a showdown against SIUE scheduled for a 7:30 PM kickoff in Evansville.
Women's golf back in action at Briar Ridge Invitational
Looking to build on a top five finish in the season opener, the University of Evansville women's golf team continues its season this weekend at the Briar Ridge Invitational.
Briar Ridge Country Club in Schererville, Ind. is the host for the tournament. Play begins on Sunday morning at 9:30 a.m. with two rounds on the slate before a final round of 18 on Monday. The final 18 holes begins with a shotgun start at 8:30 a.m. Par will be 72 and the yardage will be 6,086.
UE is one of six teams in the event, joining Northern Kentucky, IUPUI, Chicago State, Morehead State, Green Bay and host UIC.
The Purple Aces opened the season two weeks ago at the Roseann Schwartz Invite in Ohio. Alyssa McMinn tied for 10th place to help UE come home in a tie for fourth place. McMinn finished the tournament with a 2-over 74 to pick up the solid finish. Also earning a top 20 finish was Mallory Russell. Highlighted by a team-low 75 in the first day of the event, Russell finished with a score of 154 while tying for 18th place.
Just behind Russell was Allison Enchelmayer, who tied for 28th place. Her low round was a 76 in the first 18 on her way to a final tally of 156. Making the largest jump in between rounds was Caitlin O'Donnell. Following an 82 on the first day, O'Donnell lowered her second-round score by five strokes while battling her way to a tie for 37th. Lucia Pantigozo made her college debut in the tournament, tying for the 46th spot with a 163. A pair of consistent efforts helped Carly Frazier wrap up the season opener with a 165 following rounds of 81 and 84.
Baines Publishes Essay in Collection
Robert Baines, associate professor of English, has an essay in the new collection "Modernism, Theory, and Responsible Reading," edited by Stephen Ross and published by Bloomsbury. Baines' essay is titled "The Positive of the Negative: Joycean Post-Structuralism as Felskian Critique."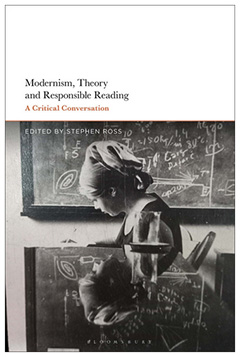 Contribute to AceNotes
To have content considered for inclusion in AceNotes, please submit a Marketing Request Form. Deadline for submission to AceNotes is 10:00 a.m. on the requested date of publication. Only articles concerning UE related/sponsored activities will be accepted. Articles submitted to AceNotes may be edited for length and clarity. Submitter contact information is at the end of each article.