| | |
| --- | --- |
| AceNotes Today | Thursday, September 23, 2021 |
CDEI presents: Meet the Greeks!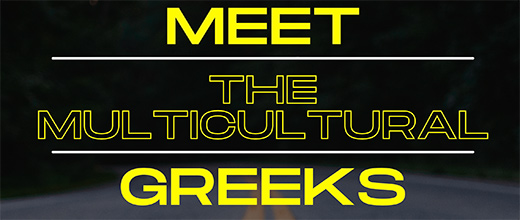 Join the Center for Diversity, Equity, and Inclusion at 6:00PM on Monday, September 27th for Meet the Multicultural Greeks. This program will be held on the second floor of Ridgway University Center in the Eykamp Hall.
The event will give the campus community an opportunity to learn about various Multicultural Greek organizations in attendance at UE and USI. There will be a panel discussion followed by a Q&A and then some special performances from the multiple organizations in attendance, followed by networking and a social reception.
This program is meant to introduce students from UE and USI to get to know the multicultural student organizations available to them and to allow members of the audience direct interaction with the various organizations. Follow along with @uediversity on Instagram for additional programming.
Fall Break? Join the Venturing Crew for fall break to the St Louis City Museum, Current River and Jacks Fork
Do you have plans for Fall Break? Join the Venturing Crew for fall break to the St Louis City Museum, Current River and Jacks Fork
Join the Venturing Crew as we travel to St Louis to visit the City Museum for a day of exploring the unexpected. City Museum is a hundred-year-old warehouse in downtown St. Louis in which artists have repurposed the pieces of old cities to build miles of tunnels, slides, climbers, bridges, and castles. There are secret passages and grand galleries. Playgrounds and ball pits. A circus and a train. A rooftop school bus and a Ferris wheel.
We will then travel to Two Rivers Campground where the crystal clear Current River meets the Jacks Fork and flows past the campground.
We will spend a day canoeing each river and sit around the camp fire at night playing games "Mafia", eating extreme S'mores and telling stories.
On the last day we break camp and head for home but not before stopping at Lambert's Cafe, the home of the flying rolls where we will eat a hearty brunch and try not to get hit with a hot buttery roll.
We will leave campus Friday October 8th around 6pm and return Tuesday October 12 around 3pm.
Sign up tables will be in Ridgway starting Tuesday Sept 28th and the cost will be $75
Sigma Alpha Iota - Informal Recruitment
Curiouser and curiouser! Come join the ladies of SAI for a night filled with events and learn some information about our organization! Each night will have a different event tied to it so you don't want to be late for this very important date! Tuesday - Mad Hatters Tea Wednesday - Alices Potions Thursday- Absalom's Tye Dye! Please contact AW483 with any questions! We're all mad here you'll fit right in!
Lincolnshire Front Porch Music Festival
The 5th Annual Front Porch Festival will be held Sunday, October 3, 2021. There will be yoga at the "triangle" (Willow Rd. & Bayard Park) from 1-2pm. There will be a variety of live musical acts in the yards & front porches throughout the Lincolnshire Neighborhood that borders Lincoln Ave, US 41, Washington Ave. & Lodge Ave. from 2-6pm. Food trucks will be there as well as free rides on the Pedicab. Free parking at Bosse High School and St. Benedict School. Bring the kids, the dog and your cooler for a fun free afternoon of family entertainment rain or shine.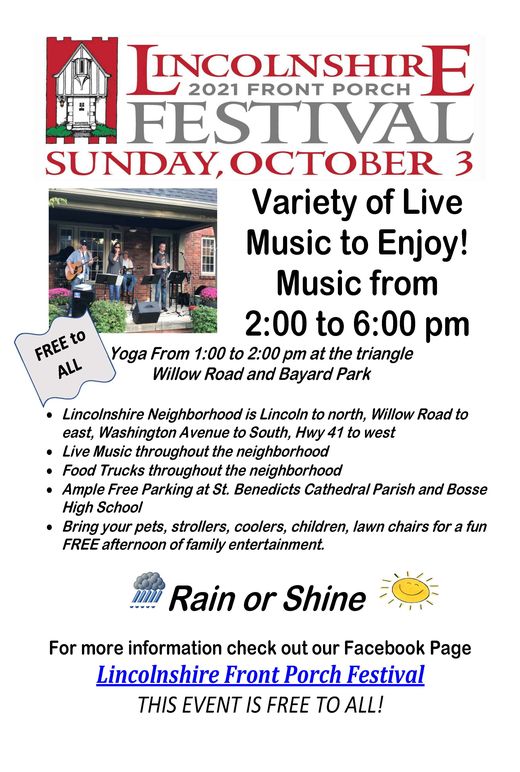 Letterhead and Envelope Order Due October 1
The 2021-22 letterhead and envelope orders are due October 1. If your department uses letterhead or envelopes during the fiscal year, this is the time to order. By placing one large order, we are able to get a price break on boxes of envelopes and reams of letterhead. Smaller orders placed later in the year will unfortunately be more expensive.
REMINDER: Generic letterhead and envelopes are no longer available from the office supplies order form.
Check your email inbox for a message from the Office of Publications with ordering instructions. You may also email publications@evansville.edu or call ext. 2561 for more information.
Remember – orders are due October 1, 2021.
Submitted by publications@evansville.edu

OTS HelpDesk hiring Federal Work Study Student Workers
OTS is seeking Student Workers to assist in answering calls, entering help tickets, aiding patrons at the HelpDesk counter, delivering paper/toner to labs, and other office duties as assigned. The student must have a friendly disposition, good work ethic, and effective communication skills, both verbal and written.
Students eligible for Federal Work Study of any major may apply.
Apply by visiting WebAdvisor and downloading/completing the application. Completed applications can be forwarded to nm169@evansville.edu.
UE Theatre Cancels First Two Performances of Everybody, by Branden Jacobs-Jenkins
The University of Evansville (UE) Department of Theatre has cancelled the first two performances of EVERYBODY, by Branden Jacobs-Jenkins, following a positive COVID-19 breakthrough case in the cast. There will be no performances on Fri., Sept. 24 or Sat., Sept. 25. Currently, UE Theatre still plans to hold performances of the show on Thurs., Sept. 30, Fri., Oct. 1, and Sat. Oct. 2, at 7:30 p.m. There will also will a matinee performance on Sun., Oct. 3, at 2:00 p.m. The safety of students and patrons is of top priority to UE Theatre. The program boasts a 100% vaccination rate against COVID-19 among the faculty and students. In addition to compliance with the University of Evansville's Coronavirus Task Force guidelines, UE Theatre continues regular weekly COVID-19 testing of students involved with productions in order to maintain a healthy, safe environment for the coalition of theatre artists working on campus.
Season subscribers for the Fall 2021 season will be contacted with information regarding showtime rescheduling options for future performances of EVERYBODY. Patrons who purchased tickets for the cancelled performances of EVERYBODY may choose a refund or another performance. For all productions this season, and in following industry standards, as established by the Broadway League, all audience members must show proof of COVID-19 vaccination, or a negative test result taken within 72-hours of the date on their ticket. Upon arrival at Shanklin Theatre, proof of vaccination/negative
test result and an ID will be checked before each performance. In compliance with the UE Coronavirus Task Force guidelines, all audience members must remain masked when indoors on campus. Additionally, Shanklin Theatre will be seated at no more than 50% capacity.
The University of Evansville Theatre Ticket Office can be reached by calling 812.488.2031 and is open Monday–Friday from 12:00 p.m.–5:00 p.m. or on the day of a scheduled performance from 12:00 p.m. until curtain.
UE Music Conservatory Awarded Grant for Dual Enrollment Course
The UE Music Conservatory is pleased to launch a Dual Enrollment partnership with EVSC this year. Fifteen EVSC high school students are enrolled in UE's Fundamentals of Music Course with Consortium Instructor Ross Erickson. Students participate in the class from their high school during their enrichment period via synchronous online media while Prof. Erickson teaches from UE. This initiative is made possible in part through a generous gift from the Arts Council of Southwestern Indiana. Funds from the Arts Council grant are being used to offset tuition costs for select students.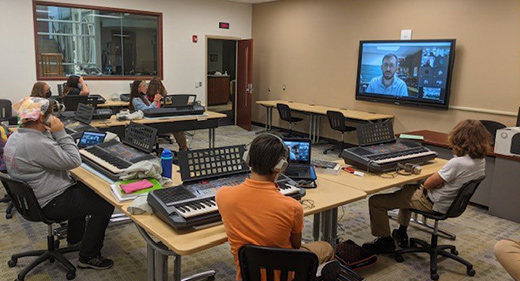 Pictured: Students at North High School participating in UE Dual Enrollment Music course with Consortium Instructor Ross Erickson
Sign Up Today for the Cut the Sugar Fall Health Challenge!

Sign up today for the Fall employee wellness challenge. Participation in the challenge will count towards your HRA incentive. This challenge runs from 10/4 to 10/31 and focuses on cutting down your added sugar consumption as much as possible.
A weekly email will be sent out for challenge details. The first email will be sent out on 10/1 for the challenge for week 1 as well as your tracker. View the flyer.
To sign up, contact Ashley Chipps at ac375@evansville.edu or 812-568-4420.
REMINDER: Employee Flu Shots!
REMINDER! Flu shots will be available in Eykamp Room 252 on 9/23 and 9/24 from 7-11am for EMPLOYEES ONLY.
No appointment necessary. No charge for insured employees. Non-insured charge is $20 cash only.
Free Philharmonic Tickets for UE Full Time Students
FREE PHILHARMONIC TICKETS FOR UE FULL TIME STUDENTS! This Saturday, Sept 25, is Evansville Philharmonic's Opening Night: "American Visionaries" with music of Gershwin, Bernstein, Florence Price, and Paul Dooley at the beautiful Main Street Victory Theatre at 7 PM, under the direction of Music Director Roger Kalia.
2 dancers from UE's Dance Company and Award Winning Mad Hot Ballroom program will accompany the orchestra. Physician Assistant student Ruben Recinos, and UEDC Advisor and Center for Innovation & Change Director Erin Lewis will join the orchestra on stage to honor the famous "Mambo" scene from West Side Story. Thank you to Concert Sponsor: Kenny Kent Lexus!
All children ages 0 - 6 can attend free, plus all full time students can attend free. View here for information to receive a free ticket: https://evansvillephilharmonic.org/free-student-tickets/
We hope you'll take advantage of the chance to support this wonderful local orchestra and your fellow purple Aces. #UEChangemakers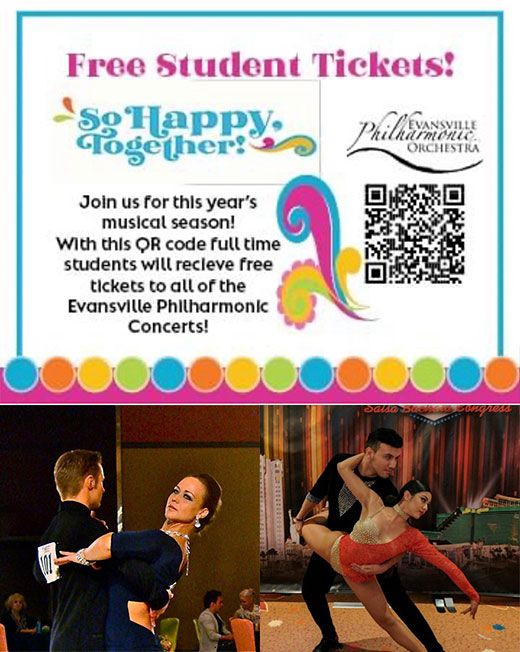 Hiring Flag Football Refs
The IM department is hiring officials for flag football. No experience necessary, all officials will receive training from the IM staff. Make $9/game, have fun, and get some great exercise!
Those interested should email Drew @ah519 or show up to the Flag football trainings this week, Tuesday, Wednesday, and Thursday at 6pm at the Intramural fields located beside the armory and baseball field.
Charlas: Informal conversation in Spanish
Wanting to practice conversation in Spanish? The next session of Charlas is Wednesday, September 29 at 6:00 p.m. This opportunity is for anyone at the intermediate or advanced Spanish language level. For more information, contact associate professor of Spanish Diana Rodríguez Quevedo at dr130@evansville.edu.
Latinx Community Health ChangeLab Hosting Youth-Focused COVID-19 Vaccination Clinic for the Latino Community
YOUTH-FOCUSED COVID-19 VACCINATION CLINIC FOR THE LATINO COMMUNITY
Protect yourself and your family.
We encourage all ages to take advantage of the free vaccines we are offering at this clinic. Youth 12 years and older now meet the safety standards for receiving the vaccine. Because the number of COVID cases is increasing among young people, we want to help this group in particular.
SCHOLARSHIP DRAWING
The University of Evansville supports the Latino community and wants to help address their health care needs. In that spirit, the university is offering anyone who receives both doses of Pfizer's COVID-19 vaccine a chance to win a scholarship. Names will be drawn, and one current Latino high school student will win a four-year, full-tuition scholarship to attend UE.
Dates: Sunday, September 26 for the first injection. Sunday, October 17 for the second injection.
Time: 1:30 p.m. to 4:00 p.m.
Location: Holy Rosary Catholic Church, 1301 S. Green River Rd. Evansville, IN 47715.
How to register: Registration will take place at the walk-in clinic provided courtesy of St. Vincent Ascension and Holy Rosary Church.
What you should know:
• Wear a mask.
• You do not need ID or health insurance to get vaccinated.
• The vaccine is free for everyone.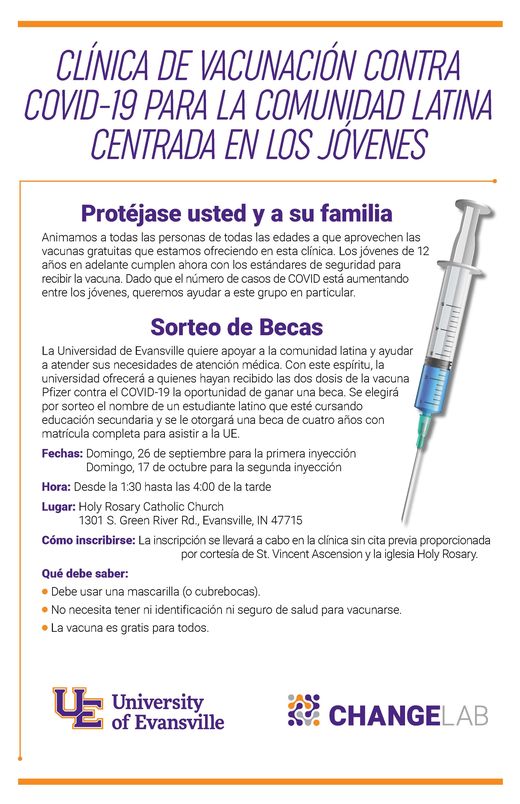 Baines Publishes Essay in Collection
Robert Baines, associate professor of English, has an essay in the new collection "Modernism, Theory, and Responsible Reading," edited by Stephen Ross and published by Bloomsbury. Baines' essay is titled "The Positive of the Negative: Joycean Post-Structuralism as Felskian Critique."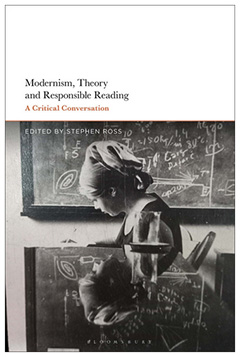 Contribute to AceNotes
To have content considered for inclusion in AceNotes, please submit a Marketing Request Form. Deadline for submission to AceNotes is 10:00 a.m. on the requested date of publication. Only articles concerning UE related/sponsored activities will be accepted. Articles submitted to AceNotes may be edited for length and clarity. Submitter contact information is at the end of each article.