| | |
| --- | --- |
| AceNotes Today | Friday, September 17, 2021 |
Project Citizen ChangeLab Hosts former White House Official
Tuesday, 9/21 from 5-6pm, Project Citizen ChangeLab students will hear from former Deputy White House Chief of Staff to President Jimmy Carter, Les Francis via zoom. Anyone interested in receiving the link to listen or ask questions in should contact coach Erin Lewis (El131@evansville.edu). Link will be sent out next week.
Francis, a public affairs and communications expert strategist, will take part in an informal talk about how he got into public service, what works and doesn't work in getting public policy done, and what are some of the biggest issues facing young people today.
Francis was also former Executive Director of the Democratic National Committee and Congressional Campaign Committee. After 4 decades in Washington DC, he now lives in California with his wife Shari. Full biography available below.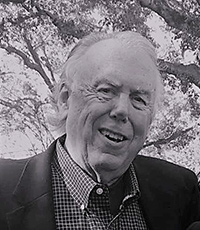 Leslie C. (Les) Francis
Les Francis is a communications specialist and public affairs strategist with extensive experience in both the private and public sectors. He is a highly regarded policy and opinion leader in national political circles.
Currently an independent consultant living in and operating from his home in California's Sierra Nevada Mountains, Francis was affiliated with a number of Washington, DC communications firms, including one he established (The FMR Group), in 1981; the firm was a pioneer in the grassroots-lobbying field, and gained prominence for its innovative and effective constituency-development efforts. In fact, Mr. Francis and his firm won national recognition from the Public Relations Society of America and the American Association of Political Consultants.
Later, Mr. Francis was executive vice president of Winner & Associates and a principal in Winner/Wagner & Mandabach Campaigns. Later, he held executive positions with Goddard Claussen Strategic Advocacy and the Washington Media Group. He also served for five years as Vice President for Communications & Public Affairs at the Educational Testing Service (ETS). Today, Francis serves as a Senior Advisor to the Washington, DC government relations firm, CJ Lake, LLC.
Beyond his experience in the private sector, Mr. Francis has also worked at the highest level of politics and government at the national level. He was chief of staff to then Representative Norman Y. Mineta (D-CA), and Deputy Assistant and Deputy White House Chief of Staff to President Jimmy Carter. He has managed or advised campaigns for office at every level of government, from City Hall to the White House. And, at different points in his career, served as Executive Director of the Democratic National Committee and Democratic Congressional Campaign Committee. He also managed or consulted with dozens of initiative and referenda campaigns on a variety of issues, and in every region of the country.
Born and raised in San Jose, CA, Francis was educated in public schools there, and received a BA degree and high school teaching credential from San Jose State University. In 2006, the College of Social Sciences at SJSU recognized him with the first ever Outstanding Graduate award. And, in May, 2018, Francis was the commencement speaker for the college.
A major focus of Mr. Francis' career and life has been spent in education. He began his career, at the age of 24, as the youngest person ever employed in a professional staff position of the California Teachers Association. Later, working for the National Education Association in Washington, DC, he was one of the original organizers of the campaign that resulted in passage and ratification of the 26th Amendment to the U.S. Constitution, which extended the franchise to 18-21 year-olds. For nearly twenty years, Mr. Francis was a faculty member of political communications at George Washington University, where he taught courses in campaign communications and political campaign ethics.
Mr. Francis has also served as a volunteer consultant to the National Democratic Institute for International Affairs and has advised democratic movements and parties in Northern Ireland, Hungary, the Czech Republic, Slovakia, Romania, Bolivia, Hong Kong, Taiwan, and Bosnia.
With his extensive and varied experience in politics and government at the local, state and federal levels, Mr. Francis is a frequent source for journalists as they cover or analyze current events. He has authored and co-authored articles for many of the country's leading newspapers, and has been a guest lecturer at several universities. He was also a founder and remains active in the Campaign for the Civic Mission of Schools, and serves as an active member of the Tower Foundation Board of Directors at SJSU.
After more than four decades working and living in Washington, DC, Mr. Francis and his wife, Shari, now live in the Gold Rush-era town of Camino, CA. They have three grown children, nine grandchildren, two great grandchildren and three hyperactive Brittany Spaniels.
PRIDE has Pronoun Buttons
PRIDE would like to encourage all students, faculty, and staff to stop by the PRIDE booth in Ridgway from 12pm-2pm to get a Pronoun button.
This Week in Religious Life
Activities and opportunities this week in religious life:
Newman Center
1. Sunday Mass (9/19) will be at 6:00pm at Neu Chapel. Fr. Martin Estrada will be our celebrant
Talk About It Tuesday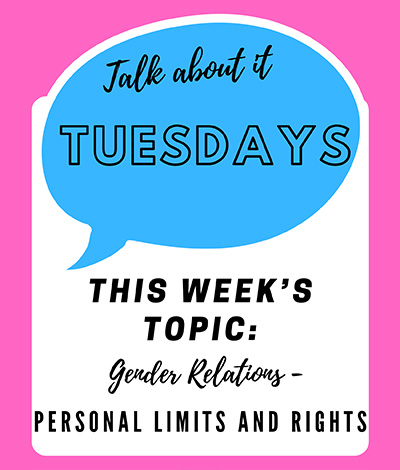 Join the Center for Diversity, Equity, and Inclusion at 12:00PM on Tuesday, September 21st for the first part of their six-part program: "Talk About It Tuesdays". This program will be held on the second floor of Ridgway University Center in the Multicultural Student Commons Alcove.
Our first segment will be focusing on varying dynamics of Gender Relations in our different communities and how these different perspectives relate to our personal rights as members of society. Grab your lunch from downstairs and head up to the alcove to discuss with peers and learn about the different resources available to combat gender discrimination, violence, and harassment and how to properly access those resources. Follow along with @uediversity on Instagram for additional programming.
Keep an eye out on social media and AceNotes for upcoming series focused on other topics like Mental Health, Religion, and Race Relations.
UE Majors and Minor Fair
Make the Most of your future - attend the M & M Fair. Students - plan to attend the UE Majors and Minors Fair on Tuesday, October 19, from 4:00 to 5:30 p.m. in Eykamp Hall.
Make connections with faculty, students in the major, and alumni to learn how a major or minor might help lead you in your career path. You will be able to change your major or add a minor right on the spot. Get advice to help determine which courses to take before spring registration. Faculty will also be available to present their graduate programs, and campus support teams will have information on various services provided on campus.
For more information, contact academicservices@evansville.edu. Free snacks will be available too!
Constitution Day Lecture: Tuesday, September 21
Please join us on Tuesday, September 21 for our annual Consitution Day lecture. The topic for this year is "Covid and the Constitution," and it will be held at 4PM in Smythe Lecture Hall in the Schroeder School of Business Building.
The speaker this year is Professor Sheila Kennedy, who just retired from IUPUI. She was a professor of law and public policy. Before that, Kennedy was the Executive Director of the American Civil Liberties Union of Indiana. She is an author, speaker, and blogger.
Pride Welcome Meeting
Please join PRIDE for our welcome meeting on Friday 9/17 @7pm in Eykamp 251. There will be Food, Drinks, and Gaymes! You can find our event on UEngage.
The College Tour - Extras Needed
Calling all Aces! We need your help! On Wednesday, September 22, 2021 The College Tour will be filming downtown on the Riverfront Greenway. If you want to be an extra, join us on the Riverfront from 5:30 p.m. - 7:00 p.m. Bring you, your roommate and/or include your entire family. Just feel free to walk the Riverfront Greenway and wear your UE purple swag! Let's purple-up the downtown on Wednesday night.
In addition to Wednesday night, The College Tour starts filming next Monday, September 20, 2021. Don't be shy of the cameras - join in! We need extras in shots and we welcome participation. If you see cameras on campus and want to get involved, just let us know. If you'd like to see what The College Tour is all about, visit www.thecollegetour.com.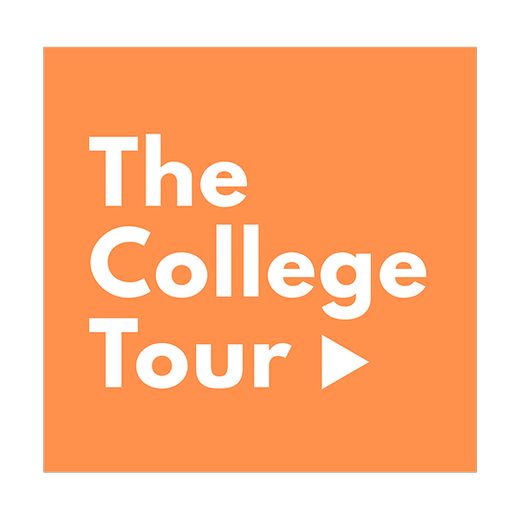 Do you have plans for Fall Break? Join the Venturing Crew for fall break to the St Louis City Museum, Current River and Jacks Fork
Join the Venturing Crew as we travel to St Louis to visit the City Museum for a day of exploring the unexpected. City Museum is a hundred-year-old warehouse in downtown St. Louis in which artists have repurposed the pieces of old cities to build miles of tunnels, slides, climbers, bridges, and castles. There are secret passages and grand galleries. Playgrounds and ball pits. A circus and a train. A rooftop school bus and a Ferris wheel.
We will then travel to Two Rivers Campground where the crystal clear Current River meets the Jacks Fork and flows past the campground.
We will spend a day canoeing each river and sit around the camp fire at night playing games "Mafia", eating extreme S'mores and telling stories.
On the last day we break camp and head for home but not before stopping at Lambert's Cafe, the home of the flying rolls where we will eat a hearty brunch and try not to get hit with a hot buttery roll.
We will leave campus Friday October 8th around 6pm and return Tuesday October 12 around 3pm.
Sign up tables will be in Ridgway starting Tuesday Sept 28th and the cost will be $75
Alumni Gives Back to Nurse Anesthesia Program
Linda Alvers, alumna of the University of Evansville Nursing Program, is the proud owner and CEO of Dannemiller Healthcare Education in San Antonio, Texas. In August, Ms. Alvers reached out to Dr. Melissa Fitch, Administrator of the Nurse Anesthesia Program, after seeing the program's accreditation article in the latest issue of UE Magazine. She made a very generous donation of a free subscription to AnesthesiaFiles, Dannemiller's comprehensive database of anesthesia articles and continuing education modules to Dr. Fitch, the nurse anesthesia program faculty, and all 16 students in the first cohort of the program. Dr. Fitch and the faculty, staff, and students of the Nurse Anesthesia Program are extremely appreciative of this gift and the UE alumni who have stepped up to support the continued growth of the program.
CDEI Sponsorship: Indiana Black Expo's Circle City Classic
The Center for Diversity Equity and Inclusion is excited to announce a 50% sponsor for UE individuals interested in attending the Indiana Black Expo's 2021 Circle City Classic on September 25th in Indianapolis. More information provided below!
INFORMATION
The Circle City Classic is a HBCU (Historically Black College or University) football game held in Indianapolis by the Indiana Black Expo. This year will be Kentucky State University vs. Benedict College.
Tickets are $28.00 and you only have to pay $14! The CDEI will cover the other half. Individuals are responsible for securing their own transportation to and from Indianapolis for the day of activities and game.
The Calendar of Events Included with Tickets are:
Circle City Classic Parade
Circle City Classic Tailgate
Radio One Performance Stage
Circle City Classic 21+ Day Party
Circle City Classic Football Game &
Circle City Classic Battle of the Bands at Halftime
There are additional events taking place September 24th and later in the evening of the 25th not included with tickets and that can be bought at your own discretion.
To learn more about Indiana Black Expo Please go here: Home- Indiana Black Expo
To learn more about Circle City Classic please go here: The Circle City Classic – History is Made at The Classic
To see the full weekend calendar of events please go here: Calendar of Events – The Circle City Classic
SECURING TICKETS:
To secure your tickets please stop into the Center for Diversity Equity and Inclusion to register your name and pay your portion of the tickets NO LATER THAN 5:00pm on Thursday, September 23rd.
Purchasing Office Hours:
Monday: 8-10am, 12-2pm, 2-5pm
Tuesday: 8-10am, 10-1pm, 3-5pm
Wednesday: 8-10am, 12-2pm, 2-5pm
Thursday: 8-10am, 10-1pm, 3-5pm
Friday: 8-10am, 2-5pm
If you cannot make to the CDEI during any of the above listed times, please email Center4DEI@evansville.edu to schedule a time to register and drop off your portion of the ticket payment!
Online Title IX Training
Don't forget to take your online Title IX training. All Employees should have received a link through Catharsis Productions for the Report=Support! training on your responsibilities as a Responsible Employee at the University of Evansville. All students that are registered as Freshmen, Juniors, Transfers, and Graduate Students should have received a link to the U Got This! training that covers Title IX rights and resources, consent, and bystander intervention. Please be on the lookout for an email from Catharisisproductions.org with your specific training link. You can take the training in more than one sitting. It is recommended that you utilize Chrome and an ethernet internet connection, if possible.
Please complete the training before December 31, 2021. Any questions can be directed to the Assistant Director of Institutional Equity and Title IX Coordinator, Annie Sills at cs175@evansville.edu.
CDEI Presents: Hispanic Heritage Month Challenge
During Hispanic Heritage Month join the UE HHM Challenge sponsored by the Center for Diversity, Equity and Inclusion!
In this challenge you will find 30 ways for 30 days of Hispanic Heritage Month (September 15- October 15) to actively learn, engage, support, and uplift the many different Hispanic cultures found in Evansville and around the world. Items listed in the challenge can be done personally or in a social group! Watch some YouTube videos to learn Zapateado or grab a friend, some popcorn and watch Selena. Either way you do it, #HHMChallenge yourself!
Happy Hispanic Heritage Month and be on the look out for some great programming throughout this next month hosted by the Hispanic Heritage Month Planning Team!
Hispanic Heritage Month Challenge
- Learn about different traditional Hispanic outfits and their importance
- Support a local Hispanic owned business
- Listen to music that is a part of Hispanic culture
- Learn about stereotypes that affect the Hispanic community
- Learn a few phrases in Spanish! Bonus-if they're in different dialects
- Research the different Spanish dialects
- Try to learn one of the many Hispanic dances ex. Bachata, Zapateado, etc.
- Read a book by a Hispanic author
- Research the significance of September 15th in relation to Hispanic Heritage month
- Amplify Hispanic voices in your community
- Follow some Hispanic activists on social media Ex. Vizo's Voice
- Learn all the Spanish speaking countries
- Share news and information related to Hispanic issues on social media
- Learn about biases towards Hispanic communities
- Research the importance of certain animals in different Hispanic cultures
- Support a Hispanic serving charity / organization ex. HOLA, Pulsera project
- Learn about Hispanic holidays
- Try a food that is important and traditional to a Hispanic culture
- Attend a Hispanic heritage month event hosted by the CDEI
- Research influential people in Hispanic culture ex. Frida Kahlo
- Share the new information you've learned with others
- Learn about the contributions that Hispanics have made in America
- Learn about the first Hispanic astronaut
- Look into and learn about the history of Afro-Latinos
- Research the differences and similarities between Hispanic countries and cultures
- Download an app created by an Hispanic person
- Watch a movie or documentary that is important to Hispanic culture ex. Bajo la Misma Luna or Living Undocumented
- Sign some petitions advocating for Hispanic rights on change.org
- Research the term Hispanic
- Listen to podcasts by a Hispanic creative // that explore Hispanic culture
- Attend a Hispanic heritage festival this month
Writing Center Opens Online and In Person
The Writing Center is opening both in person and online this week, though there are still several hours that are unmanned. Please use Evansville.MyWCOnline.com to schedule appointments; over the next week, several hours that are currently not staffed will fill up. In the meantime, if you are interested in applying to become a tutor, please email kd60. If you have and haven't received a response yet, please email her again.
Free Starter OZZI Token
Please stop by Dining Services to receive your free starter OZZI token by September 27th at 11am. After that time, all token will be $5/token. Thank you.
Papa Johns Ace Bucks
Papa Johns has confirmed that they are ready to start taking Ace Bucks as payment for pizza orders. If you have any issues, please reach out to Chattback at 812-213-2199 to report it to Dining Services.
Looking for Potential Drivers for Ace CARE van
Info: Ace CARE, UE's pro bono, student run organization that offers free physical therapy services to the Evansville community, is searching for volunteers to drive our van to transport participants between their homes and services on UE's campus.
Who can volunteer as a driver: Any full-time UE employee over 30 years old that meets UE Driver requirements (A valid U.S driver's license; clear background screening, clear Motor Vehicle Record; and completion of two (2) transportation training modules assignable to UE employees)
What you will do: Drive! Drivers will always be accompanied by 1-2 students, so you will never be alone with participants. The students will be responsible for performing transfers, if necessary. Most of our participants are independent with ambulation/walking and only need assistive devices like walkers or canes (and students would be responsible for handling all equipment).
When: Tuesday or Thursday evenings from ~4:30-7:30. We can schedule you on dates that are best for your schedule. You can volunteer as much as you want, though we ask that you drive at least two times a semester.
If you are interested in volunteering, or require additional information, please reach out to Kate Schwartzkopf-Phifer (ks148).
Employees- UE Gives Back
The volunteer survey is open for volunteers to select their project for UE Gives Back on Friday, October 8. With the approval of immediate supervisors and as schedules permit, employees may choose to volunteer on UE's campus without scheduling a day of vacation.
Projects this year include:
Clifford Circle Benches – Pressure Washing
Front Oval Refresh – Painting of Front Oval Curbs
John Street Community Garden Cleanup – Seasonal Cleaning Up of Vines and Plants, Raking Leaves
Krannert Hall Art Department - Inspecting and Registering Permanent Collections
Native Plant Garden – Planting
Raised Planters Across Campus – Planting Fall Annuals
Peters-Margedant House – Cleaning and Painting Exterior Walls, Outdoor Landscaping
SOBA Landscaping – Removal of Overgrown Hedges, Raking Mulch, Adding Decorative Rock
Sign up today by filling out this UE Gives Back Survey by October 4. The safety of all employees is critically important to the success of this event. Volunteers are asked to watch this safety video and initial the final page of the survey document. Safety Video: https://www.youtube.com/watch?v=8NWDbd2D6b8
Contact Alex Amick at aa308@evansville.edu with any questions.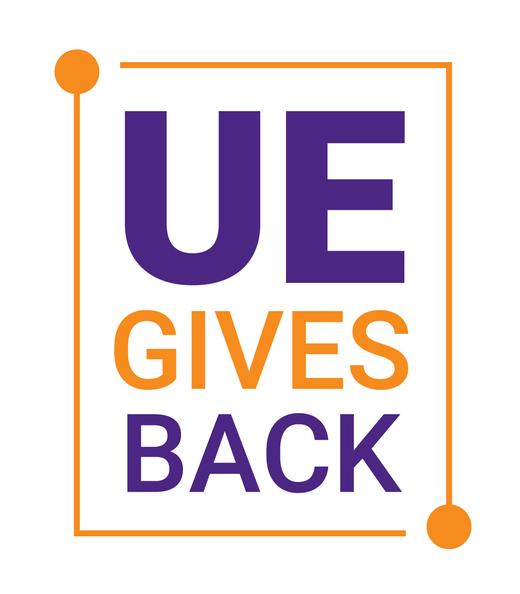 Lifeguards Needed
The Fitness Center is looking for students that are certified and up to date with their lifeguarding credentials to lifeguard the pool inside Carson Center. Starting pay is $9/hr. Contact Drew @ah519 for more information.
UE Leadership Academy Tier I/II Recruitment
The University of Evansville Leadership Academy (UELA) seeks to enrich the student organizations on campus by developing, training, and nurturing student leaders. Members of this organization will develop leadership skills and techniques through informative lectures, leadership workshops, and practical leadership experience. UELA is now accepting new applications from Freshman, Sophomores, and Juniors who are interested in becoming members for the Fall 2021 semester! Once applications close there will be a formal interview session with UELA's Advisory Council and then emails will be sent out to accepted members. Applications can be found on UEngage!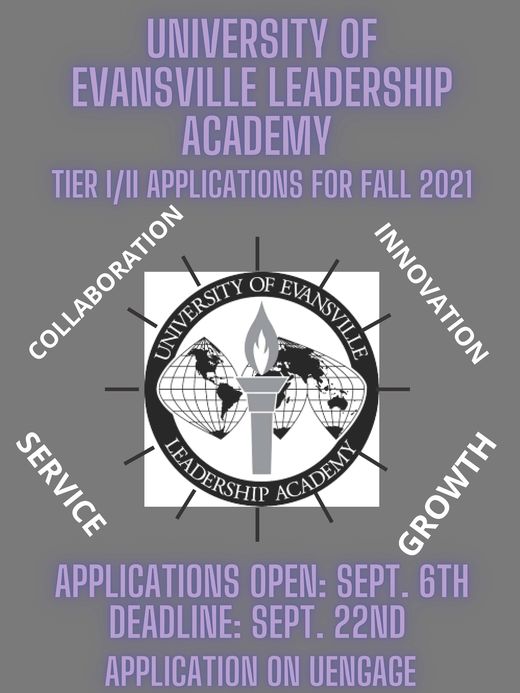 Watermelon Bust 2021
On behalf of the fraternity of Lambda Chi Alpha, I would like to invite you to our fall philanthropy, Watermelon Bust. Watermelon Bust is an Olympic style event, where teams of five compete against each other with a common goal of smashing, passing, tossing, carving, eating, and dunking as many watermelons as they can. 100% of the combined raised funds go to The Arc of Evansville, which works to empower individuals with disabilities to build relationships, gain independence, and achieve their full potential. The event will start at 5 at the Lambda Chi House, 213 S. Weinbach Ave. It will cost $25 to enter one team of five people and it is free for all students who are not participating on a team. You can sign your team up at our tabling hours in Ridgeway from 9/14-9/16 from 11-1. You can also email your teams or any questions you have to kb484@evansville.edu.
Bookstore Hiring Morning Student Workers
Are you looking to make some money, but don't want to get a job off campus? You're in luck! The Bookstore is looking to hire morning student workers!
We need folks who are available 2-3 days a week, Monday-Friday, 9am to about 1 pm.
If you're interested, please submit your schedule to us at bookstore@evansville.edu, along with a resume, and we'll reach out.
September 20-24: Oval Lot to Be Closed
The oval lot, which includes Lot B and visitor parking, will be closed the full week of September 20-24 for filming purposes. It will reopen on Saturday, September 25. Please make plans to park in an alternate lot during this time. We apologize for the inconvenience this may cause, but we appreciate your patience during this time!
Slips, Trips & Falls: September 2021 Risk Management Tip
As fall approaches slips, trips, and falls are a major cause of injury that occurs to both visitors and employees. They can occur in any business, but are of particular concern to businesses with considerable public and employee foot traffic such as those in retail, higher education, medical, and service industries.
What can you do to make a positive impact?
1) Be aware of your immediate surroundings
2) Wear comfortable, properly fitting non-slip shoes
3) Be aware of the type of surface you are walking on and its condition
4) Adjust to environmental and walking surface conditions
5) Pay attention to "Wet Floor" warning signs to warn of known hazards
6) Practice Good Housekeeping
7) Keep walkways and hallways free of debris, clutter and obstacles
8) Only carry items that allow you to see clearly where you are going
9) Use handrails when going up or down stairs and not skip steps
10) Eliminate or minimize distractions while walking, such as looking at your cell phone
Report unsafe conditions to Office of Public Safety at 812-488-2051.
Be Safe With Each Step!
KUDOS! Prof Cindy Crowe and her Latinx Community Health ChangeLab makes the Indianapolis Star
The University of Evansville is doing their part to try to help bolster COVID-19 vaccination rates, especially those in the Latinx community.
"I am extremely proud of the ChangeLab students who have put in so much time and dedication to making the vaccination clinic we had in the spring and the upcoming vaccination clinic successful. They are doing a tremendous service for our community and very likely saving lives. These UE students are an inspiration to me and to so many others who hear about their work." -Prof Cindy Crowe
EVANSVILLE, Ind. — Like many public health and nonprofit entities across the Tri-state, the University of Evansville is doing its part to try to help bolster COVID-19 vaccination rates, especially those in the Latinx community. The university is using its ChangeLab — a semester course dedicated to helping students make a positive change where students join projects in an area of choice that will help them make a change in the community — to help native-Spanish speaker be informed about the vaccine.
Lucinda Crowe, assistant professor emeritus of Spanish, is the coach for the Latino Community Health course. Her ChangeLab course is dedicated to using the knowledge students gained in her medical Spanish course or other students who have a Spanish background to interpret and transcribe medical materials from English to Spanish. The main goal is to speak with community members and understand their healthcare needs.
'I hope that we can actually take the information and the data that we have regarding the perceived healthcare needs of the community, and actually do something with it to help with the health care needs of the Latino population,' Crowe said.
The course, which started in spring, allowed for students to create a pamphlet in Spanish helping people be more informed about CDC guidelines and where to get vaccinated in Evansville. For Imelda Salgado, a University of Evansville student majoring in nursing and minoring in medical Spanish, she joined the course to help people in her community and spread more awareness. Salgado, who met Crowe through a group called Good Trouble dedicated to spreading awareness about racial inequality and diversity issues, thought the course would be an interesting way to spread awareness and gain skills for her career. She also thought it was important to be a part of stopping the spread of misinformation. 'If someone actually talked to them like a nurse or a doctor or physician, I'm sure that before the actual benefit of getting the vaccine, they'd get it themselves,' she said.
For Salgado, this information had to be spread in the community and at home. Her family, which identifies as Mexican-American, were hesitant at first to get the vaccine. But after listening to the information from Crowe and their stakeholder at St. Vincent's, she was able to present the information to her family, which eventually decided to get vaccinated. Small changes like these are what lead to the team to wanting to have a greater impact. After discovering the steps needed to get vaccinated, the team needed ways to get people vaccinated. Following long meetings between their stakeholders, students and community members, they came up with a solution: hosting a vaccination clinic at a local church that doesn't require identification. Holy Rosary Catholic Church, which offers mass in Spanish on Wednesdays and Sundays became the perfect place to reach people. After speaking with Father Martin Estrada, during the spring, Crowe and her team were able to host a vaccination clinic where students translated the intake forms, revised the pamphlet to let people know they didn't need an ID and interviewed people at the clinic on what their needs were.
'We're trying to offer people the opportunity, especially Latinos, to get the vaccine,'
Estrada said. 'I think by offering it here, people feel more comfortable, because they know the church already and comfortably know where they can go.'
That day, more than 100 were vaccinated. Through their interviews, the biggest findings they discovered were lack of insurance, cultural differences and language barriers. These findings have lead to two projects that the fall ChangeLab is looking to work on: hosting another vaccination clinic and creating a cultural sensitivity workshop for health care providers. This vaccination clinic is focused on reaching younger people, specifically those 12 and up, which is now the youngest age people are able to be vaccinated. As the church and program are trying to reach out for more Latino people to get vaccinated, the clinic is open to everyone. The clinic will be held following mass on Sept. 26 for the first dose and Oct. 17 for the second dose. At the clinic for the second dose, there will be a lottery that Latinx students can enter after receiving both doses of the vaccine. One selected student will receive a four-year scholarship to the University of Evansville that will cover full-time tuition for both fall and spring semesters.
'I'm just so excited,' said Crowe on hosting the clinic again. 'I'm just thrilled about the opportunity that not only are we helping the entire community, because the more people we get vaccinated, the quicker this thing is going to go away. '
'If someone actually talked to them like a nurse or a doctor or physician, I'm sure that before the actual benefit of getting the vaccine, they'd get it themselves.' Imelda Salgado University of Evansville student.
The University of Evansville is doing their part to try to help bolster COVID-19 vaccination rates, especially those in the Latinx community.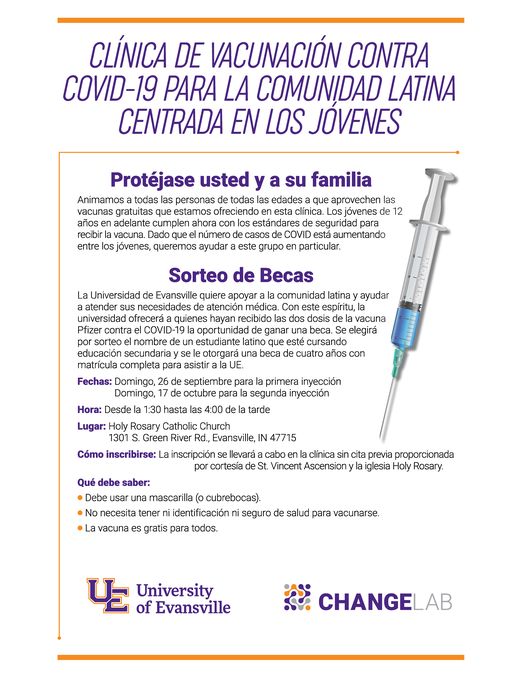 Condolences to Cheryl Shafer
Our sympathy goes out to Cheryl Shafer, School of Health Sciences, in the passing of her brother last week due to COVID. Michael Knies, was 49 years old from Ferdinand, Indiana. He leaves behind his wife, Beth, and children Alex, Madison and Connor and two grandchildren.
Schedule modified for home-opening Dunn Hospitality Tournament
Schedule modifications have been announced as the University of Evansville volleyball team prepares to open its home schedule this weekend with the Dunn Hospitality Tournament.

Due to COVID protocols, Liberty University withdrew from the tournament. The updated schedule will feature a total of three matches with Cleveland State and Murray State playing at 10 a.m. on Friday before the Vikings take on the Purple Aces at 6 p.m. Saturday's single match will see the Aces and Racers tangle at 1 p.m. inside Meeks Family Fieldhouse.

Tournament History
- This will mark the 10th time the Purple Aces have hosted the Dunn Hospitality Tournament
- It has been held annually since 2010 with the exception of 2012 and 2020 - overall the Aces are 16-10 in the event while going a perfect 3-0 in 2010 and 2019

Looking at the Start
- With Tuesday's win at Tennessee State, Evansville improved to 8-1 on the season
- It is the best start since 2010 when UE won 11 of its first 12 matches

Last Time Out
- A wild match ensued on Tuesday when UE traveled to 5-0 Tennessee State
- The Tigers had significant leads in each of the first two sets before Evansville rallied to win both
- Game three saw the Aces complete the night with a 25-21 win following a slight delay for an apparent fire in the ceiling of the arena
- Melanie Feliciano had 12 kills with Giulia Cardona and Alondra Vazquez finishing with 11 apiece - Vazquez had a team-high 12 digs
- Cardona and Taya Haffner added three service aces apiece

Four in a Row
- Freshman Giulia Cardona continued her impressive season at Tennessee State, posting 11 kills for her fourth double figure kill performance in a row
- Cardona has been racking up the kills at a rate of 4.0/game over the last three matches
- In two matches at the Miami Invitational, she recorded 4.13 kills on her way to a spot on the All-Tournament Team; she set her career mark with 22 kills vs. Miami
- She ranks second in the MVC in three categories including kills (3.83), points (4.52) and service aces (0.50)
- Her 3.83 kills is 8th among all freshmen in the NCAA

Racking up the Aces
- As a team, UE has recorded seven or more service aces in four of the last five matches to tally an average of 1.93 per set
- That average is second in the MVC and 32nd in the country
- Cardona and Haffner had three each at TSU...Cardona leads the Aces and is tied for the top average in the MVC (0.50/set)

In a Groove
- Melanie Feliciano has recorded 4.57 kills/set over the last seven sets to bump her season average to 3.07
- The junior has had at least seven kills and seven digs in all nine matches
- She completed the Miami Invitational with 20 kills and 15 digs, both season highs - she registered eight kills in the first set alone against the Norse

One of the Top Freshmen
- Taya Haffner is averaging 10.90 assists per set which is tops in the Missouri Valley Conference and 19th in the country
- Equally impressive is her standing within her class as she is the #4 freshman in that statistic in the NCAA
- She had contributed in other facets of the game, notching three service aces and seven digs at TSU
Aces open conference play at UNI Friday
After a successful non-conference slate, the University of Evansville's women's soccer team embarks on its first trip in conference play when it heads to take on UNI on Friday at 3 PM in Cedar Falls, Iowa.

Evansville at UNI | Fri., Sept. 17 | 3 PM
Date | Time Fri., Sept. 17 | 3 PM
Location Cedar Falls, Iowa
Site UNI Soccer Field
Fri., Sept. 17 Evansville at UNI
Follow Along Live Stats
Evansville Women's Soccer Home Page | Twitter
Last Match: SIUE 2, Evansville 0
Wrapping-up non-conference play, the University of Evansville women's soccer team dropped a 2-0 decision to SIUE on Sunday afternoon at Arad McCutchan Stadium in Evansville.
SIUE controlled possession and the offensive opportunities early in the game as the Cougars tallied 16 shots with nine on goal in the opening 45 minutes.
The Cougars opened the scoring in the 18th minute as Mackenzie Litzsinger completed a long run by finding the back of the net, giving SIUE the early advantage.
Evansville's offense could never really get started in the first half as the Cougars held the Aces without a shot in the opening stanza and held a 1-0 lead at the break.
Inside the first 10 minutes of the second half, SIUE earned another opportunity. After a collision at the top of the 18, the Cougars were awarded a free kick from a dangerous position. Lily Schnieders took the free kick and looped the ball into the top right corner, doubling SIUE's lead.
Evansville put together an attack in the 54th and 60th minutes keyed by Jayme-Lee Hunter. The New Zealand native put a shot on frame that forced a save in the 54th and then gathered the ball from 25 yards out and launched a right footed shot towards goal. Hunter's shot curled towards the top right corner, but just missed.
SIUE continued to control possession as regulation waned, capturing the 2-0 win.
Previewing the Matchup
Evansville and UNI are meeting for the 24th time in series history with the Aces owning a 15-5-3 advantage in the all-time series.
The Aces captured the last meeting between the two sides, 1-0, at Arad McCutchan Stadium on March 5, 2021.
In recent history, Evansville has controlled the series with the Panthers, winning the last two meetings and earning a tie in the previous meeting as the Aces advanced 3-2 on PKs.
UNI enters Friday's contest with a 2-5-1 record, beginning a set of five games in which the Panthers will play four at home.
Lauren Heinsch has been the driving force for the Panthers' attack this season, scoring a team-high five goals.
Till Sets Sights on Record Book
Making a pair of appearances this past week, fifth-year senior goalkeeper Michaela Till has moved into a tie in UE's program record book for appearances with 59, tying her with Simone Busby.
Till has also put herself in a position to chase the program record for career saves. The Avon, Ind. native has 312 saves, 46 behind UE record holder Chaviel Harrison.
Evansville Women's Basketball Releases MVC Schedule
Evansville Women's Basketball releases MVC schedule
Conference season starts with Iowa road trip on Dec. 30, Jan. 1
ST. LOUIS - Finalizing its 2021-22 slate, the University of Evansville women's basketball team has released its Missouri Valley Conference schedule, along with the full league slate put out by the Conference office Tuesday afternoon.
"We certainly open up conference play with a bang, playing 4 of the top 5 teams from last season," said Aces head women's basketball coach Robyn Scherr-Wells. "It will be a great test early to see where we are at and we will be ready for the challenge. This is a phenomenal conference and at the end of the day, there is no easy path. We'll be ready to compete hard one game at a time."
Beginning December 30, the MVC portion of the Aces 2021-22 slate features its usual 18 games with a return to the traditional scheduling format the Conference used prior to the COVID-19 pandemic.
The Aces make the longest road trip of the season in week one, opening the conference campaign on December 30 at UNI before taking on Drake on January 2. Back inside Meeks Family Fieldhouse, Evansville welcomes in Bradley on January 7 before the Illinois State Redbirds make the trip to the River City on January 9.
Travel partner and in-state rival Indiana State is next up on the schedule as the Aces travel to Terre Haute to open a three-game road swing on January 13. The following weekend, Evansville makes the trek north to take-on Loyola on January 21. On January 23, the Aces head to Valparaiso to face the Beacons in the ARC, a place Evansville found success last season. In the opener of the weekend series at Valpo last year, senior Anna Newman put on an incredible performance, getting to the free-throw line 18 times and leading the Aces to the win with a game-high 17 points.
After the road trip, Evansville faces the 2020-21 MVC Regular Season Champions to Meeks with a January 27 matchup with Missouri State before taking on SIU on January 29 at home.
The second half of The Valley season begins on the road on February 4 and 6 with trips to Illinois State and Bradley. Evansville's three-game homestand begins on February 12th with a contest against Indiana State inside Meeks Family Fieldhouse, a game in which the Aces forced overtime a season ago before falling 70-63. Valparaiso and Loyola close-out the homestand for Evansville on February 18 and 20, respectively.
The final two weekends of the regular season set-up for an exciting finish for the Aces with three of the top four teams in 2020-21 included in the final stretch. Road trips to Missouri State and SIU highlight the penultimate weekend of the season on Feburary 24 and 26. For the fourth-straight season, Evansville will conclude the regular season at home with Drake (March 3) and UNI (March 5) making the trip to Meeks for the final weekend.
Evansville now offers digital, mobile ticketing that allows fans to buy tickets ahead of time. Single game tickets are $8 for adults and $6 for youth and seniors and can be purchased here. Fans can also purchase season passes for women's basketball for $65, available here.
Fans interested in women's basketball single game tickets and season passes can visit the Aces new ticketing page here
Contribute to AceNotes
To have content considered for inclusion in AceNotes, please submit a Marketing Request Form. Deadline for submission to AceNotes is 10:00 a.m. on the requested date of publication. Only articles concerning UE related/sponsored activities will be accepted. Articles submitted to AceNotes may be edited for length and clarity. Submitter contact information is at the end of each article.