| | |
| --- | --- |
| AceNotes Today | Wednesday, May 5, 2021 |
Summer AceNotes Limited to Tuesday and Thursday
As there are fewer submissions to AceNotes during the summer, AceNotes will only be published on Tuesdays and Thursdays starting the week of Monday, May 10. AceNotes Extras will still be published whenever needed. The regular AceNotes publication schedule of every Monday through Friday will resume when school begins again in August.
Vaccine Openings TODAY, May 5! No appointment necessary!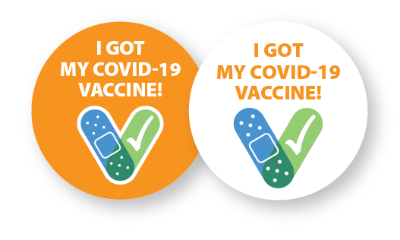 The Ascension St. Vincent Vaccine Clinic has openings for TODAY, May 5, and no appointment is necessary! Anyone who wants the first dose of the COVID vaccine can get one.
Even if you are leaving soon after graduation, you can still get your first shot. Simply keep your vaccine card, then make an appointment for the second dose of the same vaccine at a clinic near your hometown.
The vaccine clinic is located at 3700 Washington Avenue, just a few minutes from campus! The entrance is off of Bellemeade Avenue, just past Easter Seals. Follow the signs for the Vaccine Clinic into the parking garage. This only takes a few minutes.
This Week in Music
The last streaming concert of the academic year is also the first announced concert in the newly named UE Music Conservatory. Join us online to hear the singers of the University of Evansville Choirs. The UE University Choir and UE Mixed Choir, under the direction of Dennis Malfatti, and the UE Women's Chorus, under the direction of Dana Taylor, present an eclectic program of choral music. The singers of UE's choirs have adapted to the challenges of the COVID pandemic, singing spaced apart, with masks, and rehearsing in short segments. Despite all this, they have risen to the challenge and continue to make inspiring music. Join us online on, or after Tuesday, May 4, 2021 at 7:30 p.m. at the following link: https://www.evansville.edu/majors/music/calendar.cfm
Special Bookstore Hours for Saturday, May 8
The bookstore will be open beginning at 8:30 am on Saturday, May 8th, for late rental returns, and closing at 2pm. Please return all rentals by then. If you have already gone home and not returned them by then, please generate the $5 UPS label from our website using this link: https://bit.ly/2SjGIdR. The order number is located in your rental return emails.
Reception Honoring Dr. Kyle Kiesel's Service to UE and Physical Therapy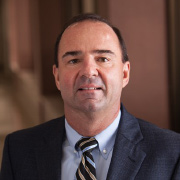 You are invited to a reception honoring Kyle Kiesel, PT, PhD, Professor and Program Director of the Department of Physical Therapy, who will retire at the end of this academic year after 21 years of service to the University. He started at UE in 2000 and has contributed to the success of the University in many ways including receiving initial accreditation of the Athletic Training Program, the growth of the Doctor of Physical Therapy Program where he served as Chair from 2014-2019 and the transition to the Stone Family Center for Health Sciences in 2018. He has over 30 peer-reviewed publications with numerous abstracts, recognized globally for his research related to core function and functional movement testing in athletic performance and injury prediction, and has been a guest speaker at many national and international conferences. Kyle has impacted the lives of hundreds of physical therapy students over his two decades as a passionate educator and advisor.
A reception to honor Kyle is planned for Wednesday, May 5th from 4:00PM - 6:00PM in the SOBA atrium.
Due to covid restrictions, staggered attendance is required, so please sign up for a time slot to congratulate Kyle and wish him the best in his next season. https://www.signupgenius.com/go/10C0C4AA5AF29A2FDC43-kyle. If you are unable to attend, well wishes may be emailed to Kyle at kk70@evansville.edu or mailed to Stone Family Center for Health Sciences, 515 Bob Jones Way, Evansville, IN 47708.
Baccalaureate & Commencement Exercises
This weekend is Commencement weekend for our Classes of 2020 & 2021! Please see below important information for UE graduates and their friends and families.
Baccalaureate
All graduates and their families are invited to attend the 2020/2021 Interfaith Baccalaureate Service, which is a religious service that honors the graduating class. The service provides time to reflect and give thanks to God in the context of high University ceremony.
The service will be available at 4PM on Friday, May 7, and can be viewed on the Commencement webpage. Rev. JillAnn Knonenborg, director of religious life, and Rev. Andy Payton, University chaplain, will lead the service.
Commencement Exercises
UE will hold three ceremonies on May 7-8, 2021. All ceremonies will be held at the Ford Center and are ticketed events. For those who cannot attend in-person, a live-stream of each service will be available at evansville.edu/live.
University of Evansville's 162nd Commencement
Class of 2020
Friday, May 7, 2021 at 7:00 p.m.
University of Evansville's 163rd Commencement
Class of 2021
Saturday, May 8, 2021 at 10:00 a.m.
For College of Education and Heath Sciences and College of Engineering and Computer Science
Saturday, May 8, 2021 at 7:00 p.m.
For William L. Ridgway College of Arts and Sciences and Schroeder Family School of Business Administration
The Outstanding Senior Service Award, Outstanding Teacher Award, and Eykamp Prize recipients will be announced and presented at both ceremonies on Saturday.
This Week in Religious Life
SPIRITUAL OPPORTUNITIES
1. The Muslim and Christian Prayer Rooms in Neu Chapel are available for use 24/7. Contact the Muslim Student Association for keycard access to the Muslim Prayer Room.
2. The Center for Diversity, Equity, and Inclusion now offers a spirituality library, including books from eleven different religious traditions. From Brene Brown to Thich Nhat Hanh, and from Christian bead prayers to self-reiki, there is something for everyone. Stop by the Center's conference room to borrow one for yourself.
3. Need a cozy place to study during finals? Newman House will be open 1-3PM each day and 10AM-12PM Tuesday-Thursday.
CHRISTIAN WORSHIP
Due to pandemic restrictions, UE will not offer Protestant worship in Neu Chapel this semester. However, there are two churches just across the street from campus that hold services online and in-person.
Methodist Temple (mask required)
8:30am, traditional worship
11am, contemporary worship
Redeemer Lutheran (mask required)
8am and 10:30am, traditional worship
The final campus Catholic Mass of the semester was offered on Sunday, April 25. St. Benedict's Cathedral continues to offer Mass online and in-person, Tuesday-Sunday.
HOLY DAYS & HOLIDAYS
1. Pascha (Easter) for Orthodox Christians was on Sunday, May 2. Greeting: "Christ is Risen!"
2. The month-long Islamic fast called Ramadan continues this week. Greeting: "Ramadan Mubarak" or "Blessed Ramadan!"
Kudos to Dr. Josenhans and ChangeLab Students Paul Nau and Luke Robertson for the New UE Audio Works!
Kudos to Professor of Music Dr. Thomas Josenhans and his ChangeLab students Paul Nau and Luke Robertson for their creation of the new UE Audio Works! The students worked with Dr. Josenhans to start a consulting program that will help people in need of a wide range of audio services, including high-quality sound recordings, auditions, podcasts, theme song composing and eventually more. They worked with art student Sama Matkari on developing the logo, and helped Dr. Mark Cirino, Professor and Department Chair in English with his Hemingway podcasts. Thanks to this team for showing the power of interdisciplinary and collaborative learning!
Chicken Sandwich Friday for Teacher Appreciation!
Faculty are welcome to stop by and get a small Chick-fil-A gift card at the Center for Innovation & Change's new office this Friday, May 7th between 8am-11am. The new office is located on the 2nd floor of Ridgway, in the old student media suite.
This is a small thank-you for continuing to make an impact in our community this year. Text Erin Lewis at 812-449-1044 if you think you can stop by so we know how many to order.
UE's Center for Innovation & Change Will Present At Two International Conferences This Year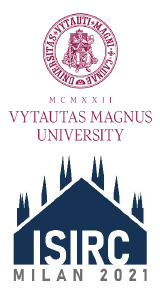 Kaunas, Lithuania: Executive Director Erin Lewis was invited to present at the Civic Education for Lithuanian and Global Success conference, hosted by the Lithuanian College of Democracy and the Vytautas Magnus University Education Academy, May 13th and 14th. She'll deliver remarks titled Cooperation Between Public and Private Sectors as a Platform for Civic Education.
Milan, Italy: Later this fall, Erin and Brooksie Smith, Associate Director, had two joint paper abstracts accepted to the 13th annual International Social Innovation Research Conference in Milan. Social Innovation Reimagined in Pandemic Era will take a look at how collaborative programming was impacted by the shutdown, with a case study on the potential demonstrated by the COVID Between the Coasts ChangeLab. The Potential for Hybrid Organization in Addressing Social Problems in a Community and On Campus, will take an in depth look at ChangeLab's evolution over the last decade: from business-focused projects for a few dozen students, to the city-wide resource it has become with hundreds of students engaged in local problem solving each year across many disciplines. It will 1) identify points of inflection in its evolution, 2) clarify how hybrid programs such as this can help achieve community impact, and 3) outline some of the curricular and structural challenges to its scalability and how they might be addressed.

UE Theatre Salon Series Welcomed Larry Alldredge for a Discussion on His Work as Managing Director of the San Diego Repertory Theatre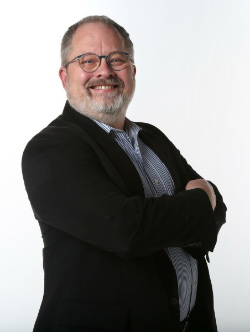 The final installment of the Spring 2021 UET Salon Series was held on Wednesday, April 28, featuring Larry Alldredge.
After serving 13 years serving as the managing director of the San Diego Repertory Theatre, Alldredge has announced plans to retire. After the Rep lost their managing director in 2008, Alldredge, who had been serving as a board member, agreed to volunteer in the position until it was filled—13 years later, he is still in charge and working without a salary. Described as someone who possess "a passion for theatre and a willingness to embrace risk in the name of art," Alldredge has overseen the Rep through numerous construction projects, artistic changes, and financial growth. Under his supervision, the Rep increased annual revenue by 175% and contributed capital by 115% from 2008 to 2020. The theatre has also created its Equity, Diversity, and Inclusion Strategic Action Plan under Larry's servitude. He and his wife, Dawn, have been a major part of the theatre's growth and are the largest individual donors in the theatre's history. Prior to agreeing to serve as the interim managing director, Alldredge served as the Vice President of Technology at Qualcomm, a wireless technology firm, from 1994 to 2007.
This semester, UE Theatre students had the opportunity to experience over 25 workshops and salons with various professionals from the entertainment industry.
Purchasing Procedures Announced for May 2021
As the end of the University's fiscal year approaches on May 31, Administrative Services and Accounting and Audit announce the following procedures related to purchases of goods and services during May.
Pcard Purchases
• Pcard purchases posting on the May statement (cycle end date is May 21) will be paid from FY 2020-2021 funds unless a prepaid item. Most shipments post on your Pcard within three to four business days. However, vendors have up to nine business days to post transactions.
• Pcard purchases posting from May 22 through May 31 will be paid from FY 2021-2022(new year) funds, unless the item purchased exceeds $500. Purchases exceeding $500 will be paid from FY 2020-2021 funds.
Office Depot Orders
• Normally, Office Depot orders placed online by 3 p.m. for items in stock are delivered the next business day. Upon delivery, the transaction should post on your Pcard within three to four business days.
• Office Depot orders received by May 15 will likely post on the May 21 Pcard Cycle and be paid from FY 2020-2021 funds.
• Office Depot orders placed and received but posting to the Pcard between May 22 and May 31 will be paid from FY 2021-2022 funds, unless the items purchased exceed $500. Purchases exceeding $500 will be paid from FY 2020-2021 funds.
Purchase Orders
• Approved requisitions converted into purchase orders and delivered by May 31 will be paid from FY 2020-2021 funds.
• Approved Requisitions indicating FY 2021-2022 in Self-Service with a Requisition Date of 6/1/21 or later and a typed Internal Comment of FY 2021-2022 will be processed with a delivery date of June 1 or later.
• Backordered Purchase Orders not delivered by May 31 will be paid from FY 2021-2022 funds.
Blanket Orders
• All FY 2020-2021 Blanket orders expire on May 31, 2021.
• Approved Requisitions for FY 2021-2022 (new year) Blanket Orders may now be submitted via Self-Service with a Requisition Date of 6/1/21 or later with "Blanket Purchase order for _(specify items or service effective June 1, 2021 through May 31, 2021" included in the line item description.
• Backordered Blanket Purchase Order items not delivered by May 31, 2021 will be paid from FY 2021-2022 funds.
Voucher for Payment Requests
• All services completed and items purchased (and on campus) by May 31 must be submitted on a WebAdvisor voucher to Accounting and Audit by Monday, June 21 to be paid from FY 2020-2021 funds. Any pre-May 31st purchases submitted for payment after this date will be charged to FY 2021-22.

Bookstore Hiring for Summer
Are you looking for a Summer job on campus? Well you're in luck: the bookstore is hiring!
Expectations:
-Greet customers, answer questions, and assist with the purchase of merchandise or services.
-Shelve, arrange, clean, and organize product or space within the store to maintain an appealing sales floor.
-Assist with processing sales transactions involving cash, credit, or financial aid payments.
-Temporary positions require availability to work on a weekly basis with occasional weekends, and flexibility in scheduling for opening, midday, or closing shifts.
Physical Demands:
-Frequent movement within the store to access various departments, areas, and/or products.
-Ability to remain in a stationary position for extended periods.
-Frequent lifting.
-Occasional reaching, stooping, kneeling, crouching, and climbing ladders.
Qualifications:
-Candidates must be a minimum of 18 years of age to be considered for employment.
-High-energy, friendly personality, with strong communication skills to interact with a variety of people.
-Outstanding customer service skills to match customers to products that meet their needs.
-Basic math, keyboarding, and data entry skills.
-Flexibility in scheduling is necessary.
We will be open Monday-Friday 9am-4pm, with the occasional Saturday.
If you're interested, please follow this link to apply! https://bit.ly/2PCJbiB

Attention: Parking Lot Closures and Limitations
Attention Parking Lot Closures and Limitations
As preparations and excitement continues in anticipation of a new residence hall, the Morton/Brentano Furniture Removal/Relocation Project will begin on Thursday, May 6, which requires parking lot closures and limitations. These parking closures and limitations are necessary for the safe removal of equipment, removal and relocation of furniture, traffic flow of multiple vendor trucks, trailers, and flat beds and placement of dumpsters, and large enclosed storage containers. Please note the following:

Please use the following information in AceNotes. Public Safety asked that the info in purple be added!! Thanks - Kim
Parking Lot Closures and Limitations:

On Wednesday, May 5, at 5:00 p.m. the Office of Public Safety will:
Limit parking in Lot J (FIJI/Phi Tau/Sig Ep)
Close the Parking Lot F (Lagoon)
Students are encouraged to use Lot N, or Lot O. Also, the "right" hand side of Ridgway Drive only (This is the side of the drive closest to Morton/Brentano.) may be used for loading vehicles for move out.
On Sunday, May 9, at 3 p.m. the Office of Public Safety will:
Close/limit parking in Lot G around the perimeter of Schroeder Hall
Athletic event fan parking will be accessible in the Armory Lot and team buses in Lot H.
Close the parking area North of Powell Hall
Re-open the lots on Monday, May 17.

If you have a vehicle parked in any of the above lots, please remove them accordingly. Vehicle use of sidewalks, Walnut St, the identified parking lot closures/limitations above including the "left" hand side of Ridgway Drive (the side closest to the Ridgway building) for loading or parking is prohibited and subject to being towed.

Your cooperation and patience is appreciated!
Student Health Center Summer Semester Hours Start Monday, May 10
The Student Health Center will operate on reduced summer semester hours beginning Monday, May 10th.
Hours will be Monday - Friday, 8 a.m. - 12 p.m., nurse-only visits by calling 812-488-2033.
The Employee Medical Clinic hours of operation are unchanged during the summer semester. Please schedule by calling 888-492-8722 or by visiting your patient portal.
Hours for Employee Medical Clinic:
Monday: 8-11 a.m. and 3-6 p.m.
Tuesday: 7-11 a.m.
Wednesday: 2-6 p.m.
Thursday: 7-11 a.m.
Friday: closed

Summer Work Study Available
Several Departments seeking students to fill available work-study jobs for the summer. Students are not required to be enrolled in summer classes to participate. Positions are available to all continuing undergraduate students returning for the Fall Semester. View and apply for open positions on WebAdvisor under Student Employment.
Students: Share your thoughts on the Spring 2021 semester!
With the spring semester ending soon, the Coronavirus Task Force wants to know how the campus supported you during this time – and how we can improve. We'd like to know about:
Your overall educational experience while taking in-person or online classes
Your emotional health and wellness
Your attitudes and actions toward the COVID-19 vaccine
Share your thoughts in this survey: https://uesurvey.evansville.edu/COVIDSP2021

The survey takes 10-15 minutes to complete, and all responses will remain anonymous unless you provide an email for follow-up. Please complete the survey by 5:00 p.m. on Friday, May 7.

With your feedback, the University of Evansville can better focus necessary efforts and resources to ensure a safe and successful Fall 2021 semester.

Thank you for your help!
Summer Work Study Position Available in Student Financial Services
Looking for extra summer income? Student Financial Services is looking for a summer student worker. Clerical assistant position available for an undergraduate student enrolled full time for the fall 2021 semester. Position is 28 hours per week and entails general office tasks, no experience needed. See job posting on Webadvisor to apply.
Congratulations to Heidi Strobel and Paul Bone
Heidi Strobel, Professor of Art History, Curator of the Peters-Margedant House, and Associate Dean of the William L. Ridgway College of Arts and Sciences, will be joining the art history faculty of the University of North Texas (Denton) as their inaugural department chair in the fall of 2021. Heidi and her husband, Paul Bone, Professor of Creative Writing, are sad to be leaving their UE friends, but are excited for this opportunity. They are grateful for the collegiality and love that they have enjoyed here.
Public Health Students Win Award for Best Student Paper
Congratulations to Public Health students, Lexi Sollman and Hannah Patterson along with Dr. Payal Patel-Dovalatabadi on their achievement of Best Student Paper Co-Award for their presentation of College Students Perceptions of Vaccines in 2020. Their paper was presented at the Business and Health Administration Association International conference in March. Congrats again on this award; we are proud of you!!
Dean's Teaching Awards
Congratulations to the faculty members who received a Dean's Teaching Award from their Academic Dean for 2020-2021. Their teaching and support of our students is exceptional and very much appreciated. The faculty members being recognized are:
Donna Cobb, clinical assistant professor of nursing from the College of Education and Health Sciences;
Laura Dwyer, associate professor of management from the Schroeder Family School of Business Administration;
Lesley Pleasant, associate professor of German from the William L. Ridgway College of Arts and Sciences;
Kristen Strandberg, assistant professor of music from the William L. Ridgway College of Arts and Sciences; and
Wei Wu, assistant professor of electrical engineering from the College of Engineering and Computer Science.

IACTE Recognizes Outstanding Future Educators at UE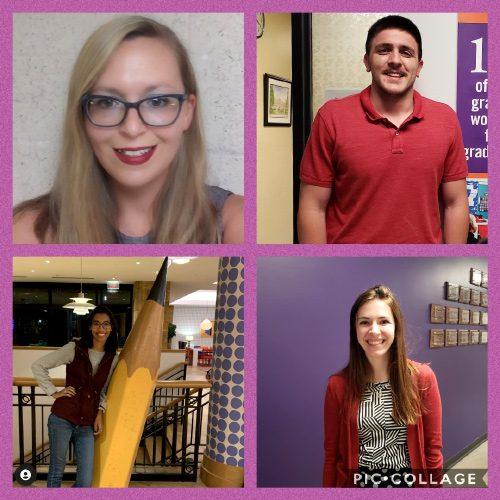 Each year the Indiana Association of Colleges for Teacher Education (IACTE) recognizes outstanding future educators from universities across the state. This year, recipients from the University of Evansville are Isaac Sellers, Special Education major from Ft. Branch, IN, Kenlea Meeker, History Education major from Lebanon, IL, Alexa Butler, Math Education Major from Evansville, IN, and Alexanderia Bethe, Elementary Ed major from Evansville, IN. These individuals were selected by the School of Education faculty for their accomplishments throughout their education programs and for their exceptional promise as future classroom teachers.
Class of 1961 Faculty Fellowship Awards
Congratulations to Jason Pitt, assistant professor of physical therapy and Yolanda Obaze, assistant professor of supply chain management on receiving the Class of 1961 Faculty Fellowship Award. The award was established in 1961 with gifts and pledges from the Class of 1961. It was created to provide support for pre-tenured faculty research projects. Thank you for your contributions to the University through your research endeavors.
Congratulations to English Honor Society Inductees
The University of Evansville chapter of the International English Honor Society Sigma Tau Delta held an Induction Ceremony on April 30th to welcome 9 new members. Congratulations to Isaac Bates, Blake Froedge, Rebecca Harwood, Hollie Hoffman, Lindsey Phillips, Delaney Rasche, Chris Straeffer, Jane Tafolla, and Charlie Watts on their academic excellence in the field of literary studies!
Check out the April 2021 Issue of Crescent Magazine
Check out the April 2021 issue of the Crescent Magazine featuring articles about UE Sports, The Fallen Linden, International Students, and The UE Theater.
Be sure to check out the Crescent's brand-new website for monthly issues created by student reporters, designers, and photographers! The Crescent is now accepting content submissions and hiring for all positions. See website for more details.
Crescent Magazine is a monthly student magazine published six times during the academic year by and for the students of the University of Evansville. The magazine serves as an open forum for University of Evansville students, faculty, staff, administrators and alumni through its editorials, columns and letters to the editor. With a focus on student life, the magazine provides coverage of campus news, features and sports, and select local and general-interest items of interest to the audience. The Crescent's aim is to present relevant content in a fair, accurate and unbiased manner, to keep news items free of editorial comment, and to use editorial comment as a tool for informing and persuading through the use of factual information and opinion.
Crescent Magazine welcomes letters from UE students, faculty, staff, administrators and alumni, but material the CMEB regards as libelous, malicious and/or obscene will not be published. Letters should not exceed 250 words. For verification, letters must include the author's name, class standing or title and email address. Crescent Magazine does not print anonymous letters or those that cannot be verified. Letters will be edited as needed.
Crescent Magazine is committed to helping you bring your products and services to University of Evansville students and the UE campus community. To advertise in the Crescent Magazine or on the website email crescentmagazine@evansville.edu.
Contribute to AceNotes
To have content considered for inclusion in AceNotes, please submit a Marketing Request Form. Deadline for submission to AceNotes is 10:00 a.m. on the requested date of publication. Only articles concerning UE related/sponsored activities will be accepted. Articles submitted to AceNotes may be edited for length and clarity. Submitter contact information is at the end of each article.