| | |
| --- | --- |
| AceNotes Today | Tuesday, April 27, 2021 |
Faculty Receive Teaching Certificates and Awards
The Eykamp Center for Teaching Excellence offers certificates to faculty members who meet the requirements of engagement and participation in ECTE sponsored events.
Congratulations to the following faculty who earned a certificate or award for the 2020-2021 academic year, demonstrating exceptional dedication to pedagogy.
New Faculty Engagement Certificate:
Michele Ardigo
Melissa Fitch
Omid Khormali
Teaching Development Certificate:
Lisa Hale
Kristina Hochwender
Alison Jones
Demian Kogutek
Diana Rodríguez Quevedo
Leadership in Teaching Excellence Award:
Awarded annually to one faculty member demonstrating exceptional dedication to pedagogy through ECTE activities.
Lisa Hale
This Week in Music
The UE Department of Music Streaming Concert Series continues this week with two performances. On Tuesday, April 27 at 7:30 p.m., we will be live streaming our annual Gumberts Award Competition. This special event features three graduating senior music majors chosen by the Music Faculty based on excellence in performance. This year's soloists are soprano Hannah Hunt, flautist Jessica Smith, and clarinetist Ashley Workman. All three soloists are graduating music therapy majors. The performance will be adjudicated by three guest judges and the winner of the Gumberts Award will be announced at the end of the live stream.
Then, on Sunday, May 2 at 4:00 p.m., the student musicians of the UE Symphony Orchestra and UE Wind Ensemble will be presenting their final recorded performance of the year. Highlights of the program will be a special arrangement of the first movement of Mahler's Fifth Symphony, Paul Hindemith's March from Symphonic Metamorphosis, and the Brandenburg Concerto No. 5 by J. S. Bach featuring faculty soloists Leanne Hampton, Jia-Rong Gan, and Robert Nicholls. The UE Symphony Orchestra is conducted by Chun-Ming Chen and the Wind Ensemble is conducted by Kenneth Steinsultz.
All concert links can be found at: https://www.evansville.edu/majors/music/calendar.cfm. We hope you will join us online.
Free Paper Shredding on Friday, April 30
Free off-site paper shredding by Piranha Mobile Shredding will return to campus once again April 30 (Reading Study Day) from 9:00 a.m.-noon. All UE students, faculty, staff, and alumni can take advantage of this free service by bringing paper to the Piranha truck in Koch Center for Engineering and Science parking lot. Paper will be shredded off-site. We will place bins along the parking lot to allow each person to empty their own material for a no contact approach.
So, if mounds of paper are taking over your office, home, or room, this is the time to gather those old files, receipts, cancelled checks, tax forms, etc. No need to take out the staples or paper clips. Avoid identity theft by having confidential information permanently destroyed.
Please - no telephone books, magazines, or newspapers. Also, please note that there is a 100-pound paper limit per visit (number of visits is not limited).
April 30th Obsolete Electronics Recycling - Hale Loop Drive from 9:00 a.m. - Noon
Students and employees (faculty, administrators and staff) can bring the following personal, obsolete electronic equipment to be recycled at no cost:
• LCD displays, LCD TV's and LCD monitors, computers, printers, fax machines, laptops, cell phones, PDAs, cables, circuit boards, connectors, electrical equipment, audio video equipment, DVD players, stereos, radios, calculators, speakers, VCRs. Small quantities of batteries will be accepted provided they are not swollen or leaking.
The following items will NOT be accepted:
• CRT TV's and CRT computer monitors
• Fluorescent light bulbs (including compact bulbs), refrigerators, freezers, microwaves, stoves, vacuum cleaners, dehumidifiers, leaking or swollen batteries and any other items C&I deems unallowable
• Electronics owned by the University.
NOTE: The cost of processing CRT TV's and CRT computer monitors has increased significantly, and the University is no longer able to cover these items. However, these items may be brought to the following location:
- C&I Electronics located at 1700 N Lafayette Ave, Evansville, IN 47711 Monday – Friday from 9:00 a.m. – 5:00 p.m.
For more information or questions contact Amber Elkins at ae152 or 2697.


Dr. Bethany Huebner is Featured Speaker for ANEW Evansville Women Network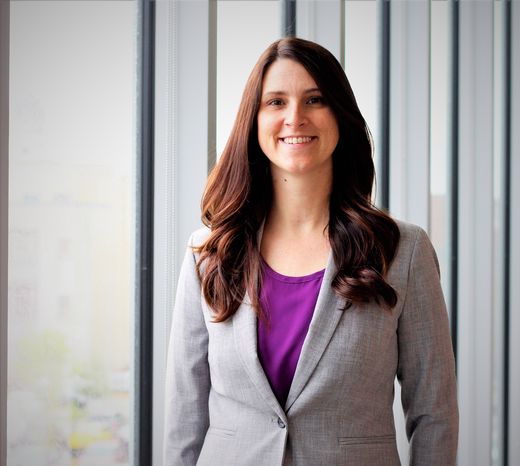 Dr. Bethany Huebner, Physical Therapy Chair and Professor, will be the guest speaker at the ANEW luncheon on April 28th. Dr. Huebner is regularly asked to provide professional development and support training to UE faculty and local leaders.
This workshop will outline 3 key ways to provide effective feedback and boost your ability to help others learn and grow.
A Network of Evansville Women (ANEW) is an organization designed to assist the advancement of women to equal participation in business, industry, and the professions, to foster a favorable climate for women entrepreneurs, and to encourage women to assume greater leadership roles within the business community.
Summer Work Study Position Available in Student Financial Services
Looking for extra summer income? Student Financial Services is looking for a summer student worker. Clerical assistant position available for an undergraduate student enrolled full time for the fall 2021 semester. Position is 28 hours per week and entails general office tasks, no experience needed. See job posting on Webadvisor to apply.
Dr. Angie Wooton, Melissa Rea, Dr. Joni McFelea, and Joan Fedor-Bassemier Present Interprofessional Project at Research Conference
Dr. Angie Wooton, Melissa Rea, Dr. Joni McFelea, and Joan Fedor-Bassemier presented an interprofessional research project on, "Interprofessional Communication and Teamwork," at the University of Southern Indiana Research and Evidence-
Based Practice Performance Improvement Conference on April 22, 2021. This project focused on effective communication and teamwork between Nursing and Physical Therapy Assistant students. Implications for healthcare professionals included interprofessional simulation experiences can reduce faculty workload and improve communication between disciplines.
New Leave Request Procedures
Effectively immediately, the University of Evansville will transition to an online Leave Request Form Beginning May 3, 2021, any old leave request forms received will be sent back to the employee so that they can submit the new form.
Any paper leave requests made previously will still be processed and do not need to be resubmitted in the new form. Paper forms and emailed forms will not be accepted after April 30, 2021.
Employees who request vacation or sick time will need to complete the new online Leave Request Form. Please be sure to include your supervisor's name and UE email address for their review. Once you submit your request, the form will go to your supervisor for their approval.
Supervisors should ensure the Leave Request Form has been completed properly by the employee before approving the request. To approve the leave request, simply click approved and submit.
This form can also be found in the MyUE portal under Human Resources Vacation and Other Leave forms.2021-04-0134-A2021-04-0134-A
Financial Aid for Summer Courses
If you are an undergraduate or graduate student seeking financial aid or intending to use loan funds for summer courses at UE, please complete a Summer Financial Aid Application and return to the Office of Student Financial Services (Olmsted 105) however is most convenient. The application will allow our office to assess your aid and loan eligibility.
Work-Study:
On-campus jobs are available for continuing UE students during the summer. You do not need to be eligible for need-based Federal Work-Study during the academic year in order to apply. You may also apply regardless of your enrollment in summer courses. Applications are available within the Student Employment area of WebAdvisor.
Deadline Extended: 2021-22 Dr. Marvin E. Hartig Memorial Scholarship
UPDATE: The scholarship deadline has been extended to Friday, May 7.
Family, friends and loved ones of the late Dr. Marvin E. Hartig are pleased to announce the application process for the Dr. Marvin E. Hartig Memorial Scholarship. This scholarship is dedicated to the loving memory of Dr. Hartig, Dean of Evansville College's Evening College in 1967, and administrator for the Center for Advanced Study, director of the Evansville chapter of the American Institute of Banking (AIB), and the international student advisor. In 1974, Dr. Hartig was appointed Dean of Academic Services. He retired in 1984 after serving his alma mater for thirty-five years and passed away in 2007.
This scholarship will be awarded annually to a deserving sophomore student. Preference will be given to a student working while being enrolled as a full-time student. International students are encouraged to apply.
Eligible students for the 2021-2022 Hartig Memorial Scholarship will be sophomores in the 2021-2022 academic year.
Download the 2021-22 Dr. Marvin E. Hartig Memorial Scholarship application.
Deadline: Please return all materials to the Office of Student Financial Services by April 23, 2021. The decision will be announced by June 14, 2021.
Questions: Amanda Wood, administrative assistant to the Office of Student Financial Services, at aw505@evansville.edu or 812-488-2364
Health Risk Assessment for 2020-2021 Medical Plan Year
UE Health Risk Assessments Update:
For those enrolled in the University's HRA Medical Plan, due to the pandemic and current COVID restrictions, offering onsite health screenings has not been a possibility during the 2020-2021 plan year. Due to these circumstances, medical premiums in 2021-2022 will not be affected by your health screening status. If you wish to complete your health risk assessment in order to earn HRA credits for the current plan year, please schedule your appointment with the onsite medical clinic no later than May 1 at 888-492-8722 or message your clinic nurse through the Ascension Patient Portal. Should you have any additional questions or concerns, please contact Ashley Chipps at ac375@evansville.edu.
Dr. Brown is Featured Poet in Janus Head
A set of seven poems by Emeritus Professor of English Arthur Brown is featured, along with an introduction by the editor, in the current issue of Janus Head: Journal of Interdisciplinary Studies in Literature, Continental Philosophy, Phenomenological Psychology, and the Arts.
Anyone who likes can find and download the poems at the journal's website: http://janushead.org/
Congratulations to the 2021 Sigma Inductees
The University of Evansville Eta Lambda Chapter of Sigma International Honor Society of Nursing inducted new members in a ceremony April 23, 2021. Inductees included Juniors, Alexandria Brothers, Katie Goslak, Alexa Hopf, Rachel Jones, Sarah Kelley, Kylie Miles, Katelyn Sander. Seniors, inductees included Kaylee Wagler and Alison Windle. Additionally, RN to BSN Senior Denise Johnson along with Nurse Leader, Kelly Pruden, MSN, RN, CNRN, SNRN were inducted. The ceremony also recognized 2020 Inductees Emma Mehling and Tara Smith. Alexa Hopf received the Key Award. Special thanks to volunteers Jasmine Jones, Savannah Watson, Johnna Mitchell, Emily McMongile, Elaina Portor, and Alexa Wheeler assisted with the induction of new members. Kourtney Radcliff MSN, RN, CMSRN, NE-BC gave the keynote address. The mission of Sigma International is advancing world health and celebrating nursing excellence in scholarship, leadership, and service.
Sympathy to Karen Martin
The University extends its sympathy to Karen Martin and her family, in the death of her father-in-law, Paul L. Martin. Paul served in the United States Marine Corps. He was a faithful member of St. John the Baptist Catholic Church in Newburgh. He was a very proud recipient of the Brute Award. In his later years, he enjoyed traveling with his wife Pat.
A Mass of Christian Burial will be held at 11 a.m., Thursday, April 29, 2021 at St. John the Baptist Catholic Church. Visitation will be held from 4 to 7 p.m., Wednesday, April 28, 2021 with a Rosary service at 7 p.m. at Titzer Family Funeral Homes ~ Simpson Chapel and on Thursday morning, 10 a.m. to service time at the church.
Sympathy to Amy McBride
The University extends its sympathy to Dr. Amy McBride, Associate Professor in the School of Education, in the death of her father, Richard (Dick) L. McBride. Dick studied at the University of Missouri where he was a member of Delta Upsilon fraternity and a lifelong member of the Alumni Association. He proudly served in the ROTC and the US Navy. At the age of 30, he started Abild Construction Company and continued until his retirement in 1999. His motto was to provide honest and reliable service to his customers. Dick was a member of ElKahir Shrine, the Masonic Lodge, the Royal Order of Jesters, Scottish Rite, Rotary Club, and the Elmcrest and Kensington Country Clubs where he served in various leadership roles including the Board of Governors, Executive Board, and President. He was an avid golfer, world traveler, boater, and enjoyed cheering on the Iowa Hawkeyes. A celebration of Life Memorial Service will be held at 1 pm on Thursday, May 6 at Emmanuel Lutheran Church in Naples, FL.
Isaac Rohleder in Top Ten at MVC Championship
A 1-over 73 in round two has University of Evansville sophomore Isaac Rohleder in the top ten at the Missouri Valley Conference Championship at Floosmoor Country Club.
Teams opened the championship on Monday with 36 holes. Rohleder carded a 79 to open the day before lowering his score by six strokes to a 1-over 73 in the second 18 holes. Included in that tally was an eagle on the 6th hole where he holed out from 145 finishing the par 4 hole in just two strokes. He also added five birdies. His 152 has him in 10th place on the individual leaderboard.
Jessie Brumley is tied for 38th as he finished Monday with rounds of 81 and 83. His day finished with a 164. Brumley had five birdies on the day, including back-to-back 3's on the third and fourth holes of the second round. Michael Ikejiani is third on the Aces squad and tied for 40th with a 168. He scored an 85 in the opening round before maneuvering the course in 83 strokes to complete the opening day.
Spencer Wagner checked in with scores of 82 and 87. His 169 is 42nd. Carson Parker completed his first day of conference championship action with rounds of 84 and 86. Parker's final tally on the day was a 170, placing him 43rd. The teams battled gusty winds and fast greens in the Chicago area on Monday.
Evansville ranks in 9th place on the team side with a 661 entering Tuesday's final round of 18. Loyola wrapped up Monday in solid shape in both the team and individual standings. The Ramblers pace the field with a 592 and are 19 strokes ahead of second-place Southern Illinois. Devin Johnson of LUC sits atop the individual standings with a 2-round tally of 141. He finished with the two lowest rounds of the day – a 70 and 71. He leads Valparaiso's Caleb VanArragon by nine shots.
Softball Game at Indiana State Moved to Tuesday
After squaring off in a doubleheader last week at Cooper Stadium, the University of Evansville softball team will meet up against Indiana State in a single game in Terre Haute. Due to the the weather forecast for Wednesday, the contest will now be played on Tuesday at 3 p.m. CT with ESPN+ having the coverage.
Last Time Out
- Weather cut the weekend series against Illinois State to just two games on Sunday with the Redbirds scoring late to take the opener by a 1-0 final before finishing the finale with a 9-0 win
- Evansville accumulated just three hits in the doubleheader with Lindsay Renneisen, Jessica Fehr and Haley Woolf picking up one apiece
- Jaime Nurrenbern made the start in the opener, allowing an earned run on just two hits in the complete game performance
Top Game
- Senior Jaime Nurrenbern put forth what may have been the top performance of her college career on Sunday against Illinois State
- In the complete game performance, Nurrenbern allowed just one run on two hits while throwing a total of 98 pitches
- Her effort helped her get back on track following a tough month of April - in four previous starts in the month, she threw a total of 15 innings and gave up 26 earned runs
Free Passes
- As a team, the Purple Aces have walked a total of 145 times...that tally is 20th in the nation and third in the MVC
- Eryn Gould leads the team with 25 free passes while Katie McLean and Marah Wood 20 and 19, respectively
Contribute to AceNotes
To have content considered for inclusion in AceNotes, please submit a Marketing Request Form. Deadline for submission to AceNotes is 10:00 a.m. on the requested date of publication. Only articles concerning UE related/sponsored activities will be accepted. Articles submitted to AceNotes may be edited for length and clarity. Submitter contact information is at the end of each article.