| | |
| --- | --- |
| AceNotes Today | Thursday, April 15, 2021 |
Parking Restrictions for Purple Palooza Begin Thursday at 5:00pm
By order of Public Safety Chief Cullum, the following parking restrictions will begin on Thursday April 15th at 5:00pm. All vehicles are to be removed from Lot F no later than 5:00pm on April 15th. Public Safety Officers will shut off access to the lot at that time. The 300 block of S. Frederick St. to Walnut St. will be closed. There will no on-street parking from April 15th at 5pm until the conclusion of Purple Palooza. All cars must be removed from the Frederick St. closure area at 5:00pm on the 15th.
At 8:00am on Friday April 16th, the east and west bound lanes of Walnut St will be closed to allow for the safe set up of the Purple Palooza activities. The closure will remain in place until the events concludes around 11:00pm that night.
Safety barricades will be placed at the access points to the areas that will be closed. Once in place, only approved University officials may move them for any reason. Contact the Office of Public Safety at 812-488-2051 if you need assistance.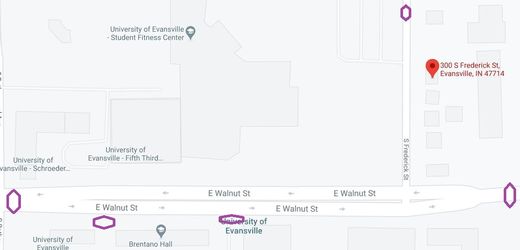 Vaccine Mythbuster
MYTH: The second dose of the Pfizer/BioNTech and Moderna vaccines is not needed
FACT: You need two doses of the Pfizer/BioNTech and Moderna vaccines for it to develop immunity. It is not clear how effective or durable protection from a single dose would be. When you first get exposed to a vaccine or a foreign substance, your body generates cells that can recognize that foreign substance. The second time you get exposed, you body develops a stronger understanding of the virus and builds long-term immunity.
Center for DEI Presents: Religion and LGBTQ+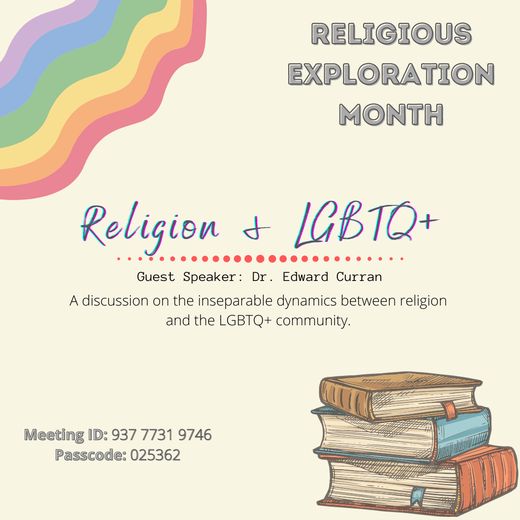 April is Religious Exploration month at UE! A time where everyone can learn more about different religions we have represented across campus. Throughout the month the Center will host a series of events aimed at creating safe spaces in order to discuss the ways our relationship with religion affects different aspects of our society! Second up we have Religion and LGBTQ+ on April 20th.
Religion and LGBTQ+ will be an open discussion aimed at highlighting the various ways religion and the LGBTQ+ community interrelate. The discussion will analyze the role religion plays in determining the visibility and acceptance of issues faced by the LGBTQ+ community.
Please register for- 20th April: Religion and LGBTQ+- here: https://evansville-edu.zoom.us/meeting/register/tJcqcO6rrzItHtKGB19J40y4pOxLq2LoWE5t
Meeting ID: 937 7731 9746
Passcode: 025362
UE Theatre's ZOOMBOX Presents William Shakespeare's Henry IV, Part I, April 16 and 17
The University of Evansville Theatre presents HENRY IV, PART I, by William Shakespeare at 7:30 p.m., Friday, Apr. 16, and Saturday, Apr. 17, as part of ZOOMBOX, a student-directed play series on the online platform Zoom.
This epic tale of power, intrigue, and war is part of Shakespeare's greatest historical saga and deftly explores the complexity of father-son relationships. The political savvy King Henry knows a rebellion is coming and despairs over young Prince Hal's proclivity to engage in drunken revels with Sir John Falstaff, a gloriously funny, but shameless rogue. Fast-paced action ensues on the bloody battlefield, as the brash and hot-headed Hotspur leads the quest to remove Henry from the throne. Will this fierce rival force the carefree prince to rise to the occasion and claim his own royal destiny?
Theodore J. Esten, a senior performance major, from Cedarburg, Wis., directs HENRY V, PART I; Rory Manley, a first-year design and technology major, from Carrollton, Texas, is the zoom environmental designer; Chloe Brzozowski, a sophomore and technology major, from Dayton, Ohio, is the costume designer/stylist; Sara Mathew, a sophomore design and technology major, from Union, Ky., is the costume designer/stylist; Olivia Darshani Pedersen a junior stage management major, from Chaska, Minn., is the dramaturg; and Zoe Paraskevopoulos, a sophomore stage management major, from Flower Mound, Texas, is the stage manager.
The cast features Yusef Louis Dixon, a first-year performance major, from Houston, Texas, as King Henry IV and Sheriff; UE Theatre alumnus Ben Khare '09, as Prince Hal; Caden Sevier, a first-year performance major, from Humble, Texas, as Hotspur; Spencer Marfy, a first-year performance major, from Tallmadge, Ohio, as Sir John Falstaff; Elizabeth Dye, a sophomore performance major, from Frisco, Texas, as Lady Percy and Bardolph; Rebecca Conaway, a sophomore theatre studies major, from Wellsburg, W.Va., as Lady Mortimer, Mistress Quickly, and Lord Vernon; Benjamin Bravard, a sophomore performance major, from Batavia, Ohio, as Northumberland, Owen Glendower, and Douglas; Jack Cory, a sophomore performance major, from Southlake, Texas, as Poins and Earl of Worcester; and Drake J. Susuras, a first-year performance major, from Broomfield, Colo., as Lord John of Lancaster, Sir Walter Blunt, and Edmund Mortimer.
Tickets are FREE, but registration is required. To secure your spot, visit www.uealumnionline.com.
Pep & Vim Penny Wars are Heating up on Thursday and Friday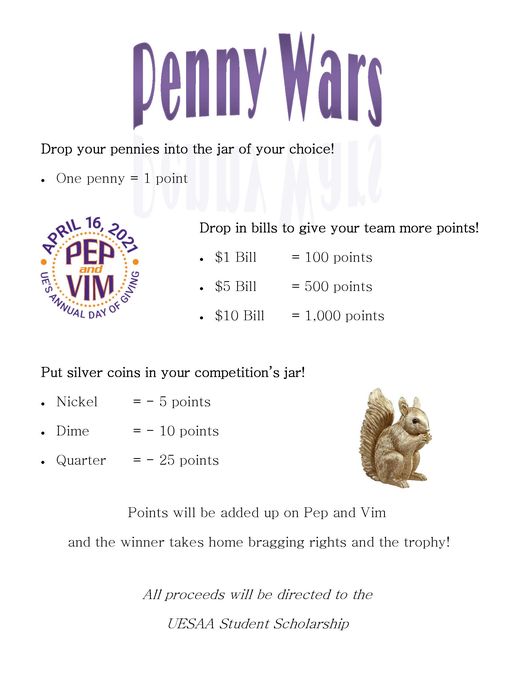 Penny Wars Challenge Accepted!
Some of the Colleges are collecting pennies in their buildings, so be sure to check the offices in your area for opportunities to boost your support! Thursday you will find the jars in the lobby of Ridgway from 5-7 p.m. and they will be there ALL DAY on Friday! Who will win the Golden Squirrel???!
PurplePalooza 2021
PurplePalooza is Friday, April 16th! There will be food trucks, live music, rides, and giveaways. Be sure to reserve your spot on UEngage today!
Cornhole Tournament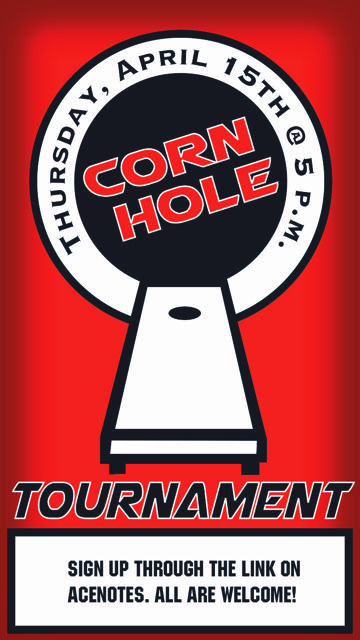 Come participate in our cornhole tournament this Thursday starting at 5 PM! There will be teams of two and participants can choose to represent an organization if they desire. Open to all UE students!
This Week in Music
The UE Department of Music Streaming Concert Series continues this week with a faculty recital featuring Emily Britton (horn), Jia-Rong Gan (violin), Garnet Ungar (piano), Thomas Josenhans (clarinet), Mark Hatlestad (viola), and Graham Cullen (cello.) Featuring works by composers Lennox Berkeley and Erno Dohnányi, this program honors the 100th birthday of the late, great horn virtuoso, Dennis Brain, who was among the most famous horn soloists of the last century. Both works on the program are associated with him. The concert will live stream on Tuesday April 13 at 7:30 p.m. and will remain available at the following link for viewing through the end of the week: https://www.evansville.edu/majors/music/calendar.cfm. We hope you will join us online.
Center for DEI Presents Religion and Politics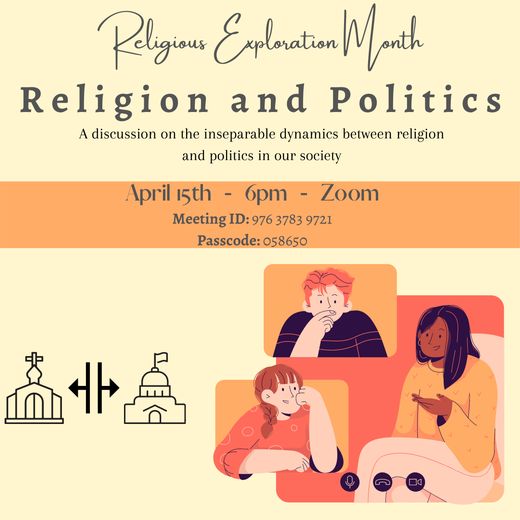 April is Religious Exploration month at UE! A time where everyone can learn more about different religions we have represented across campus. Throughout the month the Center will host a series of events aimed at creating safe spaces in order to discuss the ways our relationship with religion affects different aspects of our society- starting with Religion and Politics on April 15th.
Religion and Politics will be an open discussion exploring the ways religion and politics have influenced each other in our community and will attempt to analyze the influential role religion has played in shaping public opinion in our current political atmosphere and vice-versa.
Please register for- 15th April: Religion and Politics- here:
https://evansville-edu.zoom.us/meeting/register/tJMrdO6grTItGNV-7Uk-8yuCQ7lKQsjivwRs
Meeting ID: 976 3783 9721
Passcode: 058650
Habitat for Humanity Barn Blitz- Teams Needed
UE's Habitat for Humanity chapter is excited to host a socially distant Barn Blitz on Saturday, April 24 at 7:30 AM at Habitat for Humanity of Evansville (560 E Diamond Avenue). Teams of five are still needed. Not familiar with Barn Blitz? At Barn Blitz, UE students, faculty, and other campus employees join together to assemble yard barns for Habitat for Humanity families. These families receive these yard barns in addition to a brand new home, helping to bring stability and security to their lives.
To sign up, email your team of five (and their emails) to Timmy Miller at tm206@evansville.edu. Please reach out with any questions you might have, too! Thank you!
UE Theatre Salon Series Welcomed Stage Rigger Adam Gentry for Discussion on Experiences with Union Membership, Tours, and the Entertainment Industry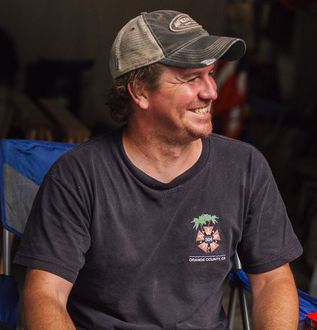 Another installment of the UET Salon Series was held on Wednesday, April 7, featuring Adam Gentry.
Gentry is a prominent member of the rigging industry whose experience ranges from Broadway, to television, to some of the biggest events of the year. He has made a career out of using math in a hands-on way in both the theatre and film industries and ultimately keeps everyone onstage safe from above. He just finished working on a show for Netflix and is currently working on an HBO production until the theatre industry regains its footing. Earlier in the year, Adam was one of the head riggers for Super Bowl LV. He will continue his position as advance rigger for Disney's ALADDIN on its first national tour once it reopens.
This semester, UE Theatre students will have the opportunity to experience over 25 workshops and salons with various professionals from the entertainment industry.
UE Staff And Administrators Spring Meeting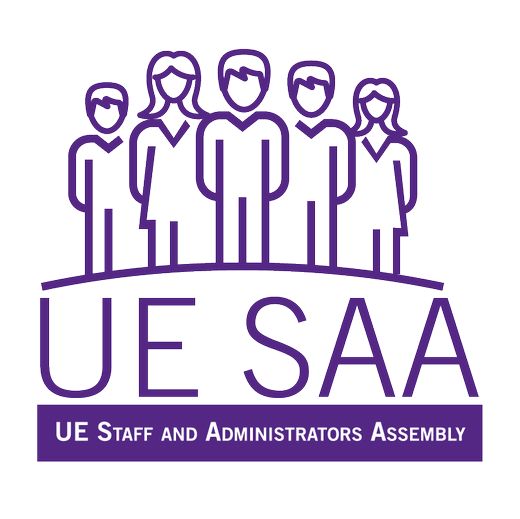 Hello Staff and Administrators,
As a reminder, we will be holding our Spring SAA Meeting Tuesday, April 20th from 3:00-4:00 p.m. The meeting will be held via zoom and you can access the meeting at https://evansville-edu.zoom.us/j/96369188544. An email meeting request was also sent that contains the full zoom log-in information as well as the dial-in options.
If you have any questions or if the SAA Executive Board can be of any assistance, then please reach out at any time.
Thank you again for all you do for the University of Evansville, and we hope to see you on the meeting!
SAA Executive Board
Brooksie Smith- President
Sarah O'Leary- Vice President
Fred Wilson- Vice President
Andrea Wallace- Secretary/ Treasurer
Catie Taylor- Immediate Past President
April Newsletter Released by Counseling Services
The Office of Counseling Services invites you to read the final monthly newsletter of the 2020-21 academic year (can you believe it?)! This month, the Office wanted to spotlight something we can all use a bit more of – the great outdoors! Whether you consider yourself to be an active individual or are just looking for an excuse to be outside and not sitting at a desk or in the library, check out this month's newsletter for information about the benefits of being outside, an app for navigating the stars, and local gems for a day of exploring!
Champion Ballroom Dance Teacher is Back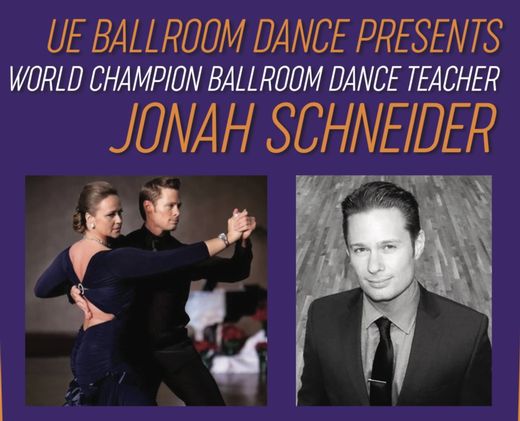 THIS Saturday, April 17th, Jonah Schneider returns to teach ballroom dance lessons to anyone interested! Ever wanted to learn Waltz, Swing, Cha Cha, Rumba, Fox Trot, Tango or more? He's teaching starting at 10am and going through 5:30pm in 45 minute blocks. First come, first serve. To sign up, text 812-449-1044 or email EL131. Private or group lessons available, masks required. All levels are welcome, no experience necessary! Final details sent upon RSVP.
Center for DEI Presents Religion of the Day #8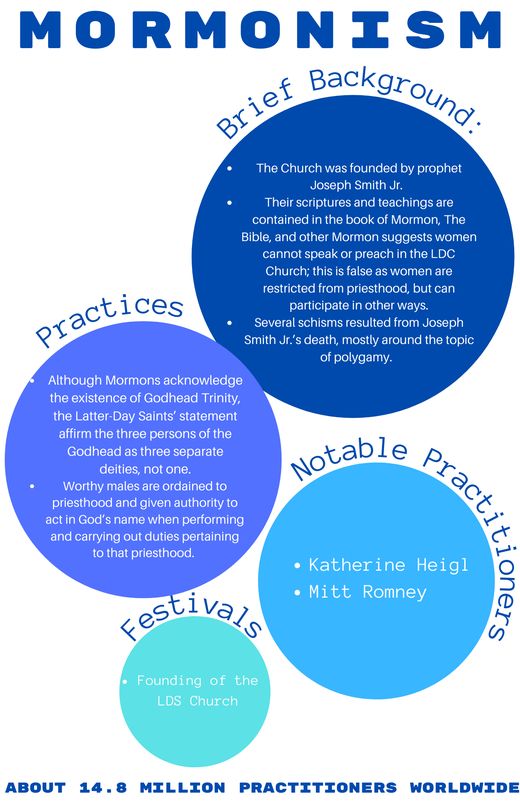 The religion of the day is Mormonism! Established from a Christian background, Mormonism is the religious tradition and theology of the Latter-Day Saint movement started by Joseph Smith in Western New York in the 1820s and 30s. Mormons have faced many stereotypes over time that've caused persecution, deterioration, and misunderstanding of the Mormon faith.
April is Religious Exploration Month! For the next 9 days in the month of April, the Center for Diversity Equity and Inclusion will send out religious profiles highlighting some interesting information about different religions! Please check Acenotes and our social media for the daily profile posted! These profiles are aimed at presenting our campus community with information to allow a better understanding of UE's diverse religious representation and background.
*Please note that the information in our profile is a summary and not exhaustive of everything encompassed in this specific religion and for more information please do not hesitate to reach out to the Director of Religious Life at jk383@evansville.edu.
HEERF II Grant Distribution Authorization Now Open
HEERF II Emergency Grant funding is now available. All educationally related expenses are eligible for HEERF II funding and may be applied to current and/or future student account balances. Please be aware that funding is limited, and a valid 2020-21 Free Application for Federal Student Aid (FAFSA) submission is required for grant consideration. Grant recipients requesting a refund must have bank information on file as refunds will only be issued electronically via direct deposit.
Eligible students wishing to claim a portion of HEERF II grant funds are required to submit the HEERF II Grant Authorization and confirm bank account information. The deadline to accept these funds is April 15, 2021.
Financial Aid for Summer Courses
If you are an undergraduate or graduate student seeking financial aid or intending to use loan funds for summer courses at UE, please complete a Summer Financial Aid Application and return to the Office of Student Financial Services (Olmsted 105) however is most convenient. The application will allow our office to assess your aid and loan eligibility.
Work-Study:
On-campus jobs are available for continuing UE students during the summer. You do not need to be eligible for need-based Federal Work-Study during the academic year in order to apply. You may also apply regardless of your enrollment in summer courses. Applications are available within the Student Employment area of WebAdvisor.
Deadline Extended: 2021-22 Dr. Marvin E. Hartig Memorial Scholarship
UPDATE: The scholarship deadline has been extended to Friday, May 7.
Family, friends and loved ones of the late Dr. Marvin E. Hartig are pleased to announce the application process for the Dr. Marvin E. Hartig Memorial Scholarship. This scholarship is dedicated to the loving memory of Dr. Hartig, Dean of Evansville College's Evening College in 1967, and administrator for the Center for Advanced Study, director of the Evansville chapter of the American Institute of Banking (AIB), and the international student advisor. In 1974, Dr. Hartig was appointed Dean of Academic Services. He retired in 1984 after serving his alma mater for thirty-five years and passed away in 2007.
This scholarship will be awarded annually to a deserving sophomore student. Preference will be given to a student working while being enrolled as a full-time student. International students are encouraged to apply.
Eligible students for the 2021-2022 Hartig Memorial Scholarship will be sophomores in the 2021-2022 academic year.
Download the 2021-22 Dr. Marvin E. Hartig Memorial Scholarship application.
Deadline: Please return all materials to the Office of Student Financial Services by April 23, 2021. The decision will be announced by June 14, 2021.
Questions: Amanda Wood, administrative assistant to the Office of Student Financial Services, at aw505@evansville.edu or 812-488-2364
Health Risk Assessment for 2020-2021 Medical Plan Year
UE Health Risk Assessments Update:
For those enrolled in the University's HRA Medical Plan, due to the pandemic and current COVID restrictions, offering onsite health screenings has not been a possibility during the 2020-2021 plan year. Due to these circumstances, medical premiums in 2021-2022 will not be affected by your health screening status. If you wish to complete your health risk assessment in order to earn HRA credits for the current plan year, please schedule your appointment with the onsite medical clinic no later than May 1 at 888-492-8722 or message your clinic nurse through the Ascension Patient Portal. Should you have any additional questions or concerns, please contact Ashley Chipps at ac375@evansville.edu.
Submit your 2021-2022 FAFSA
File the 2021-22 FAFSA by April 15 at https://www.fafsa.ed.gov
Continuing students should file the 2021-22 Free Application for Federal Student Aid (FAFSA) to apply for federal, state and University need-based financial aid, including all federal student loans. UE's FAFSA code is 001795.
Filing by April 15 is essential for Indiana residents to receive state aid, and highly recommended for all.
Questions regarding the FAFSA should be directed to the Student Financial Services (Olmsted Administration Hall, Room 105) at 812-488-2364.
Contribute to AceNotes
To have content considered for inclusion in AceNotes, please submit a Marketing Request Form. Deadline for submission to AceNotes is 10:00 a.m. on the requested date of publication. Only articles concerning UE related/sponsored activities will be accepted. Articles submitted to AceNotes may be edited for length and clarity. Submitter contact information is at the end of each article.