| | |
| --- | --- |
| AceNotes Today | Tuesday, April 13, 2021 |
Vaccine Mythbuster
MYTH: The second dose of the Pfizer/BioNTech and Moderna vaccines is not needed
FACT: You need two doses of the Pfizer/BioNTech and Moderna vaccines for it to develop immunity. It is not clear how effective or durable protection from a single dose would be. When you first get exposed to a vaccine or a foreign substance, your body generates cells that can recognize that foreign substance. The second time you get exposed, you body develops a stronger understanding of the virus and builds long-term immunity.
This Week in Music
The UE Department of Music Streaming Concert Series continues this week with a faculty recital featuring Emily Britton (horn), Jia-Rong Gan (violin), Garnet Ungar (piano), Thomas Josenhans (clarinet), Mark Hatlestad (viola), and Graham Cullen (cello.) Featuring works by composers Lennox Berkeley and Erno Dohnányi, this program honors the 100th birthday of the late, great horn virtuoso, Dennis Brain, who was among the most famous horn soloists of the last century. Both works on the program are associated with him. The concert will live stream on Tuesday April 13 at 7:30 p.m. and will remain available at the following link for viewing through the end of the week: https://www.evansville.edu/majors/music/calendar.cfm. We hope you will join us online.
Center for DEI Presents: Destigmatizing HIV Panel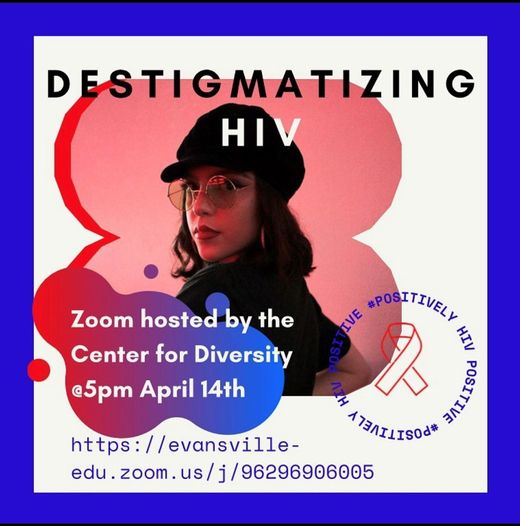 Join us Wednesday, April 14th at 5pm via Zoom for a panel discussion about the stigmatization of HIV! Our panelists consist of the Director of ARG and Su Jin Jeyong an Associate Professor and the Director of the Institute of Public Health.
Let's learn how to fight stigma together!
Zoom link
Join Zoom Meeting
https://evansville-edu.zoom.us/j/96296906005
Meeting ID: 962 9690 6005
One tap mobile
+16465588656,,96296906005# US (New York)
+13017158592,,96296906005# US (Washington DC)
Center for DEI Presents Religion and Politics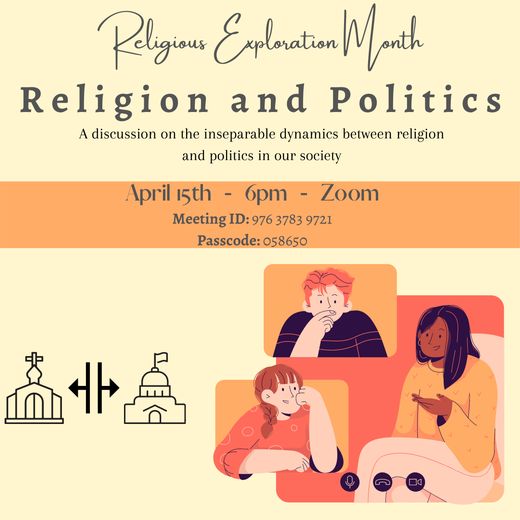 April is Religious Exploration month at UE! A time where everyone can learn more about different religions we have represented across campus. Throughout the month the Center will host a series of events aimed at creating safe spaces in order to discuss the ways our relationship with religion affects different aspects of our society- starting with Religion and Politics on April 15th.
Religion and Politics will be an open discussion exploring the ways religion and politics have influenced each other in our community and will attempt to analyze the influential role religion has played in shaping public opinion in our current political atmosphere and vice-versa.
Please register for- 15th April: Religion and Politics- here:
https://evansville-edu.zoom.us/meeting/register/tJMrdO6grTItGNV-7Uk-8yuCQ7lKQsjivwRs
Meeting ID: 976 3783 9721
Passcode: 058650
Join Us for the 2021 UE Student Research and Honors Symposium – Wednesday, April 14
The campus community is invited to attend the 2021 UE Student Research and Honors Symposium on Wednesday, April 14. This event will showcase the scholarly activities of sixteen students of diverse disciplines across UE's campus, including the graduating seniors of the Honors Program. This year's symposium will be conducted via Zoom. The schedule of presentations is listed below. Please feel free to join sessions as your schedule allows using the provided Zoom information. Contact Jayme Williams at jw504@evansville.edu with any questions.
Zoom Details:
https://evansville-edu.zoom.us/j/97603685179
Meeting ID: 976 0368 5179
Passcode: 088555
Session 1: 9:00-10:00am
Karyn Banks: "A Strategic and Financial Analysis of Activision Blizzard"
Sarah Weithers: "Foundations of Inclusive Music Therapy Practice"
Session 2: 10:00-11:00am
Aditi Sood: "Mental Health Among Homeless Youth: Education and Access to Services"
Maggie Wolf: "Weather" to Bark or Not: How Meteorological Conditions Affect Ptenopus Gecko Calling Behavior
Johnny Hoffmann: "Investigation of Clp deletion in D. melanogaster Resulting in Disruption of Oogenesis and the Lack of an Oocyte"
Session 3: 11:00am-12:00pm
Hannah Richards: "How the Survival and Biofilm Production of Enterococcus faecalis Prolongs Endodontic Infections"
Corinne Croslyn: "Investigating the Roles of Asteroid and Star during Oocyte Selection and Oogenesis in Drosophila"
Session 4: 1:00pm-2:00pm
Baylee Parten: "Redefining Our Perception: Forensic Curatorial Practices"
Carissa Eckroth: "Jurisdiction in Maritime Archaeology"
Abby Schubert: "The Development of a Novel Polymerization of Donor-Acceptor Cyclopropanes"
Session 5: 2:00pm-3:00pm
Olivia Bast: "Creativity in Quarantine: An Artist Emerges from COVID-19"
Hannah Holderby: "Corporate Entertainment: An Insider Look at the Industry"
Alexis Nau: "The Commodification of Women and Their Sexuality"
Session 6: 3:00pm-4:00pm
Vaishnavi Ravipati: "Compassion Fatigue Effects on Parental Burnout Amongst Nurses during the COVID-19 Pandemic"
Lyndia Haynes: "The Role of Religion in Mental Illness Stigma and Willingness to Seek Mental Health Treatment"
Helen William: "Determining the Basis of Primary Targeting by Quinolones in the Bacteria Escherichia coli and Staphylococcus aureus"
This Week in Religious Life
SPIRITUAL OPPORTUNITIES
1. The Muslim and Christian Prayer Rooms in Neu Chapel are available for use 24/7. Contact the Muslim Student Association for keycard access to the Muslim Prayer Room.
2. The Center for Diversity, Equity, and Inclusion now offers a spirituality library, including books from eleven different religious traditions. From Brene Brown to Thich Nhat Hanh, and from Christian bead prayers to self-reiki, there is something for everyone. Stop by the Center's conference room to borrow one for yourself.
CHRISTIAN WORSHIP
Due to pandemic restrictions, UE will not offer Protestant worship in Neu Chapel this semester. However, there are two churches just across the street from campus that offer services online and in-person.
Methodist Temple (mask required)
8:30am, traditional worship
11am, contemporary worship
Redeemer Lutheran (mask required)
8am and 10:30am, traditional worship
A Catholic Mass is held each Sunday at 1PM in Neu Chapel.
HOLY DAYS & HOLIDAYS
1. The Hindu New Year is on Monday, April 12. Greeting: "Happy New Year!"
2. The month-long Islamic fast called Ramadan begins on Tuesday, April 13. Greeting: "Ramadan Mubarak" or "Blessed Ramadan!"
UE Receives Gift from Koch Foundation for Doctorate of Psychology Program
The University of Evansville announced on April 12 a $1.5 million gift from the Koch Foundation that will support the development of a new Doctorate of Psychology in Clinical Psychology (PsyD) program. This new opportunity will allow for providers in the region to diagnose and treat conditions associated with the brain, behaviors, and mental health.
"The Koch Foundation has long been a leader in our community for inspiring change through philanthropy," said Christopher M. Pietruszkiewicz, president of UE. "The University of Evansville is tremendously appreciative of the Koch family's spirit of philanthropy, commitment to excellence in higher education, and support of our future through this transformational gift."
Mental health was identified as a top priority for Vanderburgh and Warrick Counties in the most recent Community Health Needs Assessments (CHNA). The study was conducted for both counties by Deaconess Health System and Ascension St. Vincent, along with ECHO Community Healthcare, the United Way of Southwest Indiana, the Vanderburgh County Health Department, and the Welborn Baptist Foundation. The demand is high for mental health services in the Evansville community, but there are simply not enough providers to adequately serve the area.
Prior to the COVID-19 pandemic, studies estimated that one out of five people will be diagnosed with a mental health condition at some point in life. Recent data now suggests that a third of COVID-19 survivors are suffering with mental health issues, including anxiety and mood disorders, which directly impacts the individuals surrounding them. Through the PsyD program at UE, trained and licensed mental health providers can be placed in the community to provide care and treatment in a timely manner.
The Koch Foundation was established in 1945 to fulfill a philanthropic mission to improve the quality of life within communities where Koch Enterprises conducts operations.
UE Staff And Administrators Spring Meeting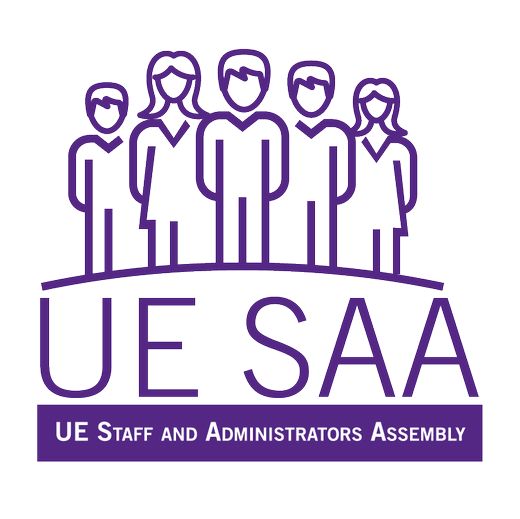 Hello Staff and Administrators,
As a reminder, we will be holding our Spring SAA Meeting Tuesday, April 20th from 3:00-4:00 p.m. The meeting will be held via zoom and you can access the meeting at https://evansville-edu.zoom.us/j/96369188544. An email meeting request was also sent that contains the full zoom log-in information as well as the dial-in options.
If you have any questions or if the SAA Executive Board can be of any assistance, then please reach out at any time.
Thank you again for all you do for the University of Evansville, and we hope to see you on the meeting!
SAA Executive Board
Brooksie Smith- President
Sarah O'Leary- Vice President
Fred Wilson- Vice President
Andrea Wallace- Secretary/ Treasurer
Catie Taylor- Immediate Past President
April Newsletter Released by Counseling Services
The Office of Counseling Services invites you to read the final monthly newsletter of the 2020-21 academic year (can you believe it?)! This month, the Office wanted to spotlight something we can all use a bit more of – the great outdoors! Whether you consider yourself to be an active individual or are just looking for an excuse to be outside and not sitting at a desk or in the library, check out this month's newsletter for information about the benefits of being outside, an app for navigating the stars, and local gems for a day of exploring!
Champion Ballroom Dance Teacher is Back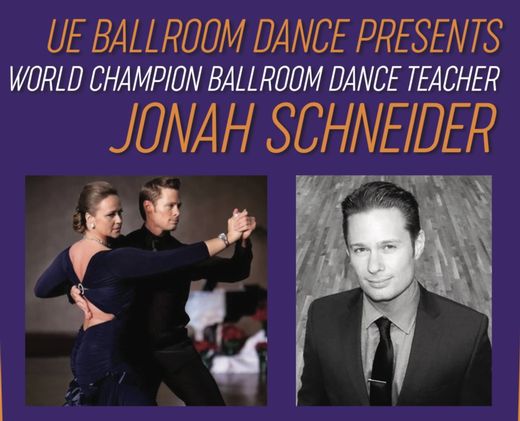 THIS Saturday, April 17th, Jonah Schneider returns to teach ballroom dance lessons to anyone interested! Ever wanted to learn Waltz, Swing, Cha Cha, Rumba, Fox Trot, Tango or more? He's teaching starting at 10am and going through 5:30pm in 45 minute blocks. First come, first serve. To sign up, text 812-449-1044 or email EL131. Private or group lessons available, masks required. All levels are welcome, no experience necessary! Final details sent upon RSVP.
Last Day to Withdraw with a "W"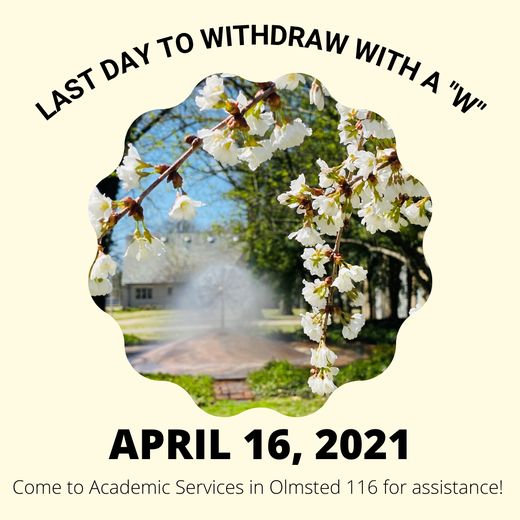 The last day to withdraw from Spring classes with a "W" is April 16, 2021. Come see Academic Services in Olmsted 116 for assistance!
Center for DEI Presents Religion of the Day #6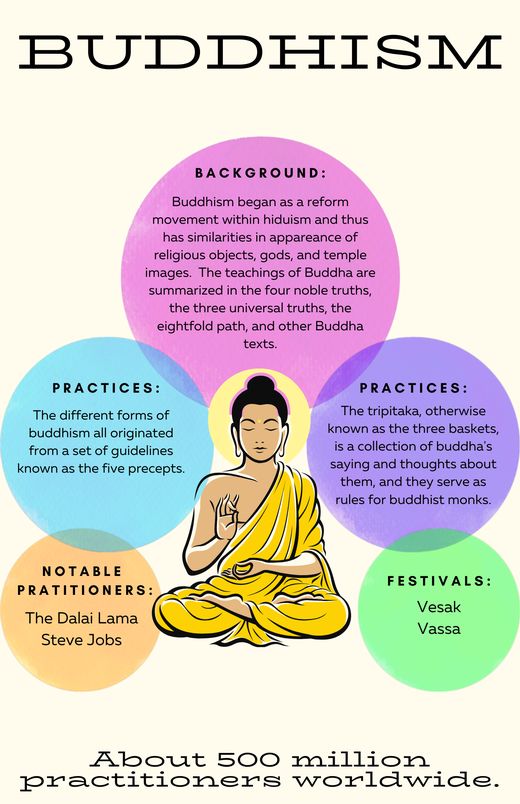 The religion of the day is Buddhism! With over a hundred million practitioners globally, Buddhism is regarded as one of the world's major religions. Practicing Buddhist often focus on achieving enlightenment, which is a state of inner peace and wisdom and is attained by utilizing morality and meditation. By achieving enlightenment, people can clearly see the nature of reality, just as it is, and live lives in accordance with that vision.
April is Religious Exploration Month! For the next 9 days in the month of April, the Center for Diversity Equity and Inclusion will send out religious profiles highlighting some interesting information about different religions! Please check Acenotes and our social media for the daily profile posted! These profiles are aimed at presenting our campus community with information to allow a better understanding of UE's diverse religious representation and background.
*Please note that the information in our profile is a summary and not exhaustive of everything encompassed in this specific religion and for more information please do not hesitate to reach out to the Director of Religious Life at jk383@evansville.edu.
UE SAA Book Club: Join Us
All UE Staff and Administrators' Assembly Members are welcomed and encouraged to join the UE SAA Book Club! Our next gathering is Wednesday, April 28th at 12:00pm via Zoom. This month we will be discussing the lighthearted and award-winning teen memoir, Popular by Maya Van Wagenen. Please contact Kathy Taylor (ks6) to be added to the Book Club email list and to get the upcoming Zoom Link.
BIOL 107 (GEN ED Lab Science) Offered Summer 1
Biology 107 (4 cr) will be offered online this summer session 1 from May 17-June 18. The lab component will be online as well utilizing web-based simulations. This course satisfies lab science General Education credit (Outcome 8). All majors are welcome! If you have any questions, please contact Dr. Gordon at ng62@evansville.edu.
Financial Aid for Summer Courses
If you are an undergraduate or graduate student seeking financial aid or intending to use loan funds for summer courses at UE, please complete a Summer Financial Aid Application and return to the Office of Student Financial Services (Olmsted 105) however is most convenient. The application will allow our office to assess your aid and loan eligibility.
Work-Study:
On-campus jobs are available for continuing UE students during the summer. You do not need to be eligible for need-based Federal Work-Study during the academic year in order to apply. You may also apply regardless of your enrollment in summer courses. Applications are available within the Student Employment area of WebAdvisor.
Deadline Extended: 2021-22 Dr. Marvin E. Hartig Memorial Scholarship
UPDATE: The scholarship deadline has been extended to Friday, May 7.
Family, friends and loved ones of the late Dr. Marvin E. Hartig are pleased to announce the application process for the Dr. Marvin E. Hartig Memorial Scholarship. This scholarship is dedicated to the loving memory of Dr. Hartig, Dean of Evansville College's Evening College in 1967, and administrator for the Center for Advanced Study, director of the Evansville chapter of the American Institute of Banking (AIB), and the international student advisor. In 1974, Dr. Hartig was appointed Dean of Academic Services. He retired in 1984 after serving his alma mater for thirty-five years and passed away in 2007.
This scholarship will be awarded annually to a deserving sophomore student. Preference will be given to a student working while being enrolled as a full-time student. International students are encouraged to apply.
Eligible students for the 2021-2022 Hartig Memorial Scholarship will be sophomores in the 2021-2022 academic year.
Download the 2021-22 Dr. Marvin E. Hartig Memorial Scholarship application.
Deadline: Please return all materials to the Office of Student Financial Services by April 23, 2021. The decision will be announced by June 14, 2021.
Questions: Amanda Wood, administrative assistant to the Office of Student Financial Services, at aw505@evansville.edu or 812-488-2364
Health Risk Assessment for 2020-2021 Medical Plan Year
UE Health Risk Assessments Update:
For those enrolled in the University's HRA Medical Plan, due to the pandemic and current COVID restrictions, offering onsite health screenings has not been a possibility during the 2020-2021 plan year. Due to these circumstances, medical premiums in 2021-2022 will not be affected by your health screening status. If you wish to complete your health risk assessment in order to earn HRA credits for the current plan year, please schedule your appointment with the onsite medical clinic no later than May 1 at 888-492-8722 or message your clinic nurse through the Ascension Patient Portal. Should you have any additional questions or concerns, please contact Ashley Chipps at ac375@evansville.edu.
Submit your 2021-2022 FAFSA
File the 2021-22 FAFSA by April 15 at https://www.fafsa.ed.gov
Continuing students should file the 2021-22 Free Application for Federal Student Aid (FAFSA) to apply for federal, state and University need-based financial aid, including all federal student loans. UE's FAFSA code is 001795.
Filing by April 15 is essential for Indiana residents to receive state aid, and highly recommended for all.
Questions regarding the FAFSA should be directed to the Student Financial Services (Olmsted Administration Hall, Room 105) at 812-488-2364.
Congratulations to Dr. Heidi Strobel, Professor of Art History
On Friday, 4/9/21, Dr. Strobel presented "Terminology and its Limitations: A Reconsideration of Linda Nochlin at the Half Century Mark" at the 51st Annual American Society of Eighteenth Century Studies conference. Her paper focused on textile artist Mary Linwood, who is the subject of her upcoming book which will be published by Bloomsbury later on this year. Linwood was also the subject of a recent guest lecture that she gave for Baylor University's Albritton Art Institute entitled "Recovering the Professional Woman Artist in Georgian England." Strobel also gave a second lecture for the Albritton Art Institute entitled "Art in the Era of Revolution (Industrial and Otherwise)."
Parker in Top Ten at Big Blue Intercollegiate
Carson Parker recorded a pair of even rounds on Monday and ranks in the top ten for the University of Evansville men's golf team at the Big Blue Intercollegiate at Hermitage Golf Club Presidents Reserve.
Parker finished both of Monday's rounds with an even 71 to complete the day with a 142. He is tied for sixth place. Three behind him was the duo of Spencer Wagner and Isaac Rohleder. Wagner began the tournament with Evansville's lowest round of the day – a 1-under 70. In the second 18 holes, he recorded a 75 and finished with a 145. Rohleder carded a 71 to begin the event before completing Monday with a 74. They are both tied for 17th.
Henry Kiel and Jessie Brumley each got better as the day moved along as they both lowered their scores by eight strokes between rounds one and two. Kiel jumped from an 81 to a 73 to score a 154 while Brumley went from an 83 to a 75. They are tied for 49th and 57th place, respectively. Michael Ikejiani had a strong day on the individual side. He registered a 73 to begin the tournament before totaling 79 strokes in round to. His 152 is tied for 43rd on the leaderboard.
Pacing the individuals is Scott Sparks of Detroit Mercy. After shooting a 70, Sparks toured the course in just 67 strokes, 4 under par, in round two. His 137 is one ahead of Tennessee Tech's Bryce Beeler. Murray State holds the team lead by six strokes over UT Martin. The Racers finished with a 567. Evansville is in seventh place, just one behind Austin Peay for sixth and five out of the top five.
On Tuesday, a final round of 18 will commence at 8 a.m.
Cirino Interviews Ken Burns and Lynn Novick for Hemingway Podcast
Mark Cirino interviewed legendary documentarians Ken Burns and Lynn Novick on the most recent episode of One True Podcast, the podcast sponsored by the Hemingway Society. Burns and Novick discussed their new three-part Hemingway documentary and their challenge to separate the artist from the myth that burdened him. Dr. Cirino is Professor and Chair of English and holds the Melvin M. Peterson Endowed Chair in English.
The Burns/Novick interview is available at: https://www.hemingwaysociety.org/node/923

Contribute to AceNotes
To have content considered for inclusion in AceNotes, please submit a Marketing Request Form. Deadline for submission to AceNotes is 10:00 a.m. on the requested date of publication. Only articles concerning UE related/sponsored activities will be accepted. Articles submitted to AceNotes may be edited for length and clarity. Submitter contact information is at the end of each article.