| | |
| --- | --- |
| AceNotes Today | Thursday, April 1, 2021 |
The Residence Halls Will Remain Open – and So Will Dining Services
Will You be Staying on Campus over Break? Will you be eating at Café Court?
We need to know in case there are any emergencies and to plan for food.
If you haven't already done so, please take a moment to fill in your plans here.
We are keeping Dining Services open as we anticipate more students will be here for Easter.
Rademacher's: closed Friday
Chick-fil-A: closed Friday/Saturday
Café Court: Open Friday – 9:00am-6:30pm, normal weekend hours Saturday and Sunday
Campus Closed on Friday for Easter Break
The UE campus will be closed on Friday, April 2, in observance of Easter Break. No classes will be held, and employees will not report to work. The campus will reopen on Monday, April 5.
We hope you enjoy the holiday weekend with your family and friends!
COVID-19 Vaccine Panel Discussion for UE Campus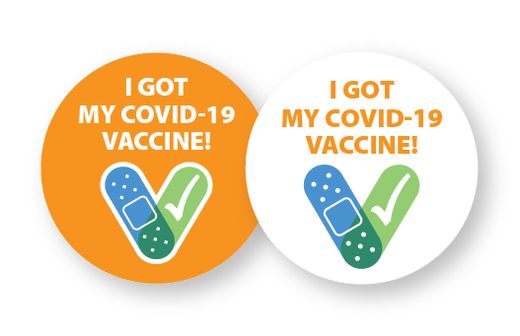 We invite each of you to please join us for a casual, informative discussion about the COVID-19 vaccine. The Zoom meeting will be held on Wednesday, April 7, and it will be led by panelists who have all received both doses of the vaccine. They will share their overall experience with the vaccine, and they will be happy to answer any and all questions you may have.
Wednesday, April 7th - 3:00p.m.
Join Zoom Meeting
https://evansville-edu.zoom.us/j/97863835985
Staff Panel Participants
Sean Harper PA-C
Dr. Dana Clayton
Erin Lewis
Karen Stenstrom
Jason Cullum
Kevin Smith
Student Panel Participants
Daniel Marsden- PA Program
Allison Zajakala- PA Program
Jessica Ganapathy- PA Program
Noele Crawford- Nursing Program
Sarah Kelley- Nursing Program
Moderator
Brooksie Smith
If you have any questions, please contact Brooksie Smith at bs267@evansville.edu. Thank you for all you do to change the world around us!

Sincerely,

The Coronavirus Task Force
Warm Weather Mythbusters
With the warm weather approaching, there is some COVID-19 info you need to know. Don't forget, UE is still enforcing the mask policy. You can obtain COVID-19 even after having the virus or getting the vaccine.
FACT: Exposing yourself to the sun or temperatures higher than 25 degrees C does NOT protect you from COVID-19.
You can catch the coronavirus despite hot temperatures. Many countries with hot weather have reported several COVID-19 cases. Make sure you clean your hands thoroughly and avoid touching your eyes, nose, and mouth.
FACT: The COVID-19 virus CANNOT be spread by mosquito bites.
The new coronavirus is a respiratory virus primarily spread by droplets exposed when an infected person sneezes or coughs, or from droplets of saliva or discharge through the nose.
COVID-19 Vaccinations for 16 and Older at Ascension St. Vincent
Currently, the Indiana State Department of Health (ISDH) has identified the following Indiana residents as eligible to receive the COVID vaccine:
Healthcare Workers
First Responders
Teachers and school staff in pre-K through high school, child care centers, Head Start and Early Start programs
Licensed childcare providers, including center-based and family care providers
Age 16 and above
Specific groups of patients at highest risk of severe illness from COVID-19 who are identified by their healthcare provider are also eligible. These individuals will receive a unique registration link by text or email.
We will keep our patients updated as eligibility and administration sites broaden. Although currently there is no cost to patients for the vaccine, insurance information will be collected.
Vaccine Scheduling
The COVID-19 vaccine is available by appointment only. No walk-ins will be permitted. Once listed as eligible by the ISDH, go to www.ourshot.in.gov or by calling 211 or 1-866-211-9966 to schedule an appointment.
Detailed instructions
Go to www.ourshot.in.gov
Enter date of birth and attest to being over age 16
Enter zip code and Select Ascension St Vincent Vaccine Clinic location
Select appointment date and time
Complete demographic information including accurate date of birth
Confirm appointment
Ascension St Vincent Vaccine Clinic
For your convenience, the Ascension St. Vincent Vaccine Clinic is open 7 days a week and located on the hospital campus in the Manor Auditorium. When scheduling an appointment on the state website, select "Ascension St Vincent Evansville VAX" as site location. Directions: Enter the parking garage off of Bellemeade Avenue, immediately turn left and follow the directional signage to the designated vaccine clinic parking area. Patients should enter the clinic using the doors adjacent to the parking garage. Tri State Clinics patients are encouraged to call our office at 1-888-492-8722 with questions or for assistance with scheduling at the Ascension St. Vincent Vaccine Clinic.
Spencer County Residents
Spencer County Local Health Department
Heritage Hills High School
Perry County Residents
Perry County Local Health Department
Perry County Memorial Hospital
Posey County Residents
Posey County Local Health Department
Illinois Residents
Phase 1A: Healthcare workers, those in long term care facilities.
Phase 1B : Frontline essential workers, residents 65 years of age or older and under 65 with comorbidities.
Phase 1B+ : IL residents 16+ with disabilities or serious medical conditions. Higher education staff, gov workers, and media. Details and scheduling info at: https://coronavirus.illinois.gov/s/.
Kentucky Residents
Phase 1a: Long term care facilities, healthcare personnel
Phase 1b: First responders, anyone 70 or older, K-12 school personnel
Phase 1C : KY residents age 60+ AND 16 and older with serious medical conditions and essential workers
For locations and to schedule appointment go to: https://govstatus.egov.com/kentucky-vaccine-map or call the KY COVID-19 Hotline - (800) 722-5725 for more information.
Should you have any additional questions, please contact Ashley Chipps at ashley.chipps@ascension.org or Stacey Smith at stacey.smith1@ascension.org
The Center for Diversity, Equity, and Inclusion Presents: Spill the Tea on Implicit Bias and the LGBTQ+ Community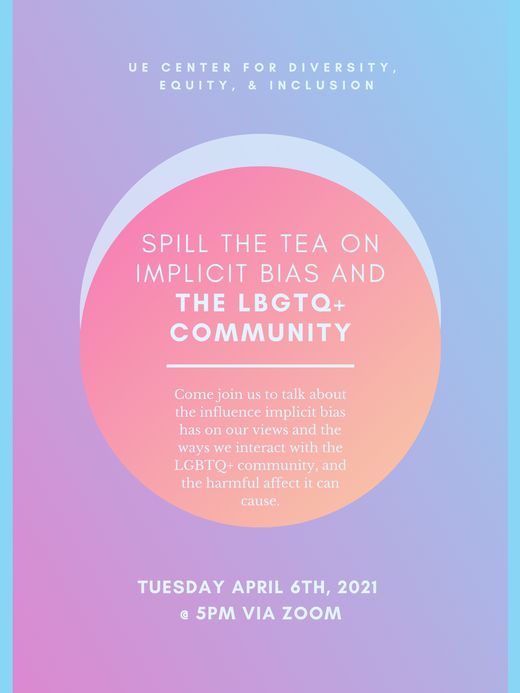 Join The Center for DEI in its fourth and final installment of the Spill the Team on Implicit Bias and... series on Tuesday, April 6th . This final presentation focuses on implicit bias in regarding the LGBTQ+ community. Emma Burns, a CDEI intern will provide a thirty minute training on myths and biases, followed by a student testimonial, and a moderated discussion. Participants can then follow along on Instagram (@UEdiversity) or Facebook (UE Center for Diversity, Equity, and Inclusion) for 20 days of discussion. The program will begin at 5:00PM and run until 6:30 PM.
Friday April 2, 3:30-5, Free Zoom Seminar Dr. Kretz and Dr. Maitra "Philosophy as Lived Practice: Hope and Meditation"
The UNCA Department of Philosophy Presents:
"Philosophy as Lived Practice: Hope and Meditation"
Dr. Lisa Kretz, Associate Professor of Philosophy, University of Evansville and Dr. Keya Maitra, Howerton Distinguished Professor of Philosophy, UNCA
Friday, April 2, 2021 3:30-5:00pm EST via Zoom
Zoom Link is here: https://unca-edu.zoom.us/j/96810753882?pwd=cmdpNElya1ZPM1cyYWUxaXdWUGhrUT09
In an interactive panel, Drs. Lisa Kretz and Keya Maitra discuss practical applications of philosophy that not only support people through hard times but also help bring into being a just, compassionate and humane society/world. They will also touch upon how these engagements impact and shape the discipline of philosophy. Dr. Kretz will utilize the findings of hope theory, philosophy of emotion, and moral psychology to illustrate various concrete methods for cultivating hope to empower positive action and combat despair. Drawing from her work on the epistemology of mindfulness and meditation, Dr. Maitra will explain how a cultivation of mindfulness can support a better world by fostering emotions such as compassion, ability to listen and relational interdependence.
This event is the fifth in the Department of Philosophy's semester-long series, "Philosophy for Hard Times: A Lens for Contemporary Issues and Events." All events are free and open to the public.
For more information go to https://philosophy.unca.edu/engage/events-conferences/
THE HUSTACE WORLD VIEW Paintings by Cedric Hustace
ART EXHIBIT IN KRANNERT GALLERY: THE HUSTACE WORLD VIEW
Paintings by
CEDRIC HUSTACE
February 21 – April 4, 2021
Public Reception for the Artist: Thursday, March 18, 2021, 6:30pm
This exhibit is part of the Emerging Contemporary Artist Lecture Series, sponsored by the Department of Art, with the generous support of the Efroymson Family Fund.
UE Connect Mentoring Program (last) Lunch & Learn for Spring 2021
Please join us for our last Lunch & Learn for the UE Connect Mentoring Program, Spring 2021
"Finding a Work/Life Balance That Works for You"
Wednesday, April 7th
Noon - 1:00 p.m. CST
Zoom and Facebook Live
Join us for an online networking session and career chat with UE alumna, Alyse Knust.
Alyse graduated from UE with a degree in Theater Management in 2010 and went to work as an admissions counselor for Concordia University in Texas, where she earned her master's in business administration. She went on to work as the assistant director of admissions for the department of theatre and dance at the University of Texas at Austin, before securing her current role as the senior director of alumni engagement at Millikin University.
Alyse has a lot of experience balancing a busy career with her personal life. In this lunchtime discussion, she will share some of her tips on accomplishing your career goals while maintaining a healthy balance with your needs and finding a schedule that works for you.
Join Zoom Meeting – April 7th 12-1 pm
https://evansville-edu.zoom.us/j/98899361151
Meeting ID: 988 9936 1151
Be sure to make your reservation at:
www.uealumnionline.com/worklifebalance
Please RSVP by Tuesday, April 6th
Crescent Magazine March 2021 Issue Published Online
Check out the March 2021 issue of the Crescent Magazine featuring articles about UE music, food insecurity, and Harlaxton. https://crescent.evansville.edu/issues/
Be sure to check out the Crescent's brand-new website for monthly issues created by student reporters, designers, and photographers! The Crescent is now accepting content submissions and hiring for all positions. See website for more details. https://crescent.evansville.edu
Crescent Magazine is a monthly student magazine published six times during the academic year by and for the students of the University of Evansville. The magazine serves as an open forum for University of Evansville students, faculty, staff, administrators and alumni through its editorials, columns and letters to the editor. With a focus on student life, the magazine provides coverage of campus news, features and sports, and select local and general-interest items of interest to the audience. The Crescent's aim is to present relevant content in a fair, accurate and unbiased manner, to keep news items free of editorial comment, and to use editorial comment as a tool for informing and persuading through the use of factual information and opinion.
Crescent Magazine welcomes letters from UE students, faculty, staff, administrators and alumni, but material the CMEB regards as libelous, malicious and/or obscene will not be published. Letters should not exceed 250 words. For verification, letters must include the author's name, class standing or title and email address. Crescent Magazine does not print anonymous letters or those that cannot be verified. Letters will be edited as needed.
Crescent Magazine is committed to helping you bring your products and services to University of Evansville students and the UE campus community. To advertise in the Crescent Magazine or on the website email crescentmagazine@evansville.edu.
UE Theatre Welcomed Costume Designer Carla Bellisio for Embroidery Workshop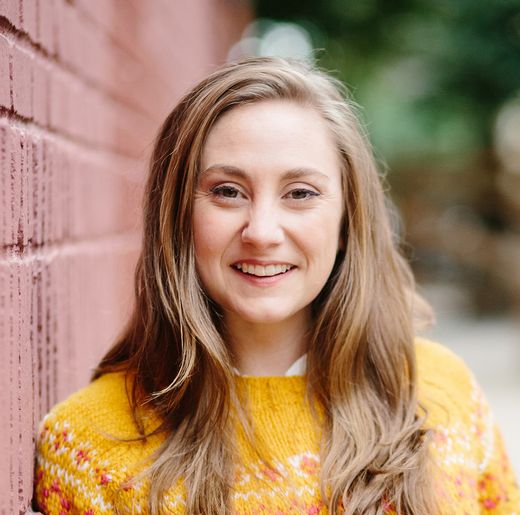 UE Theatre hosted another installment of their 2020–21 Workshop Series on Mar. 28 with Carla Bellisio. In this workshop, Bellisio discussed embroidery stitches and methods of their application to facilitate self-expression.
Bellisio is a theatre artist based in New York City. She is trained in costume design and construction technique as well as dance and performance. She earned a BFA in drama from Carnegie Mellon University where she was awarded the Bess Kimberly Award for achievement in costume design in 2004. Her dance training has spanned 14 years of various schools including Alvin Ailey Extension, Peridance, Steps on Broadway, Carnegie Mellon University, and Royal Academy of Dance at Spring Lake School of Dance in New Jersey.
Bellisio has designed costumes for numerous theatre companies throughout New York including The Immediate Theatre Company, Bond Street Theatre, Epiphany Theatre Company, Target Margin Theatre, Slant Theatre Company, Overlap Productions, Will Knot Di Productions, and The Ostara Group. Bellisio studied at the Royal School of Needlework in England, and then studied at the Japanese Embroidery Center in Atlanta, Ga. Her professional goal is to explore ways of supporting sustainable fashion practices.
UE Theatre Welcomed Taylor Bailey '09, Naomi Iizuka, Joy Meads, Lue Douthit, and Kamilah Long of Play on! Shakespeare for Discussion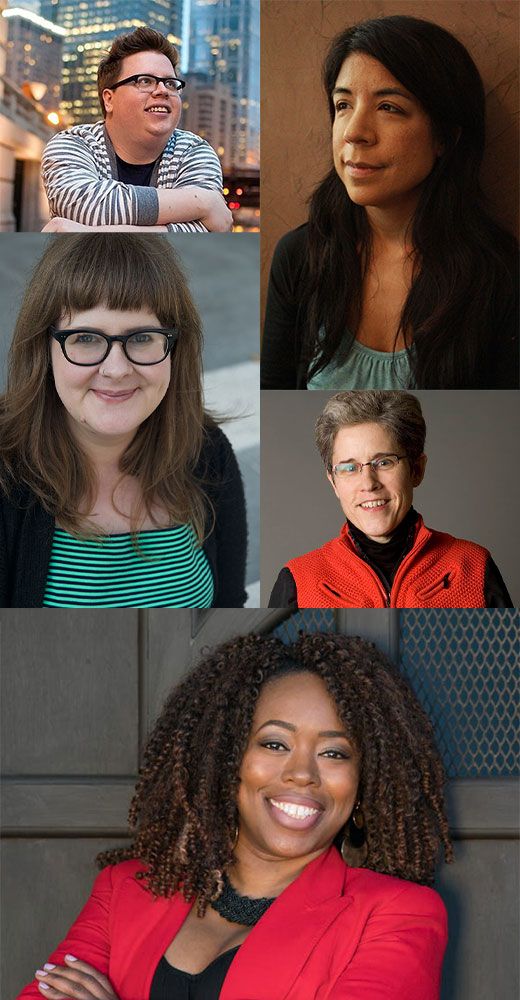 Bailey, Iizuka, Meads, Douthit, Long (left to right, top to bottom)
UE Theatre hosted another installment of their 2020–21 Workshop Series on March 28 with Taylor Bailey '09, Naomi Iizuka, Joy Meads, Lue Douthit, and Kamilah Long. In this session, panelists discussed Shakespeare's RICHARD II and the history of playwright Naomi Iizuka's modern-verse translation. The speakers also discussed the history of the Play on! Shakespeare project and shared the goals for the organization's future artistic endeavors.
Play on! Shakespeare works "to enhance the understanding of Shakespeare's plays in performance for theatre professionals, students, and audiences by engaging with contemporary translations and adaptations."
After graduating from UET in 2009, Bailey spent four years in Chicago where he worked on numerous productions with The Neo-Futurists as the Operations Manager and Education Coordinator. He also served as the program developer and coordinator for Neo-Access, a multi-hinged strategy for diversity and inclusion. Bailey has worked with various organizations as a freelance director, performer, dramaturg, and producer, including First Floor Theater, Victory Gardens Theater, American Theater Company, The Agency Theater Collective, TimeLine Theater, About Face Productions, and others. He also served as the Associate Artistic Director of Sideman Productions in Dallas for two years. Bailey has additional experience as a teaching artist, IT coordinator, and project manager. Currently, he serves as the Associate Creative Director for Play on! Shakespeare in Oregon.
Iizuka's plays include 36 VIEWS, POLAROID STORIES, ANON(YMOUS), LANGUAGE OF ANGELS, ALOHA, SAY THE PRETTY GIRLS, TATTOO GIRL, SKIN, AT THE VANISHING POINT, CONCERNING STRANGE DEVICES FROM THE DISTANT WEST, LAST FIREFLY, CITIZEN 13559, and WAR OF THE WORLDS (a collaboration with Anne Bogart and SITI Company). Her plays have been produced at theatres across the country including Berkeley Repertory Theatre, the Goodman, Actors' Theatre of Louisville, the Guthrie Theatre, Cornerstone, Children's Theater Company, the Kennedy Center, the Huntington Theater, Portland Center Stage, the Public Theatre, Campo Santo + Intersection for the Arts, Dallas Theatre Center, Seattle Children's Theatre, and Soho Rep. Her play GOOD KIDS was the first play commissioned by the Big Ten Consortium's New Play Initiative and has since been produced at universities across the nation. Most recent projects include an adaptation of SLEEP, a short story by Haruki Murakami, in collaboration with the ensemble theatre group Ripe Time which was produced at BAM's Next Wave Festival, the Annenberg Center, and Yale Rep's No Boundaries series, and WHAT HAPPENS NEXT, a play written in collaboration with USMC veterans and their families, produced by La Jolla Playhouse Without Walls and Cornerstone Theater Company. Iizuka's plays have been published by Overlook Press, Playscripts, Smith and Kraus, Dramatic Publishing, and TCG. lizuka was named the Berlind Playwright-in-Residence at Princeton University. She is an alumna of New Dramatists and the recipient of a PEN/Laura Pels Award, an Alpert Award, a Joyce Foundation Award, a Whiting Writers' Award, a Stavis Award from the National Theatre Conference, a Rockefeller Foundation MAP grant, an NEA/TCG Artist in Residence grant, a McKnight Fellowship, a PEN Center USA West Award for Drama, a Hodder Fellowship, and a Jerome Fellowship.
Meads is the Literary Associate and Artistic Engagement Strategist at Center Theatre Group, where her dramaturgy credits include FOREVER by Dael Orlandersmith, MARJORIE PRIME by Jordan Harrison, THE ROYALE by Marco Ramirez, and A PARALLELOGRAM by Bruce Norris. Previous to CTG, Meads was Literary Manager at Steppenwolf Theatre Company and Associate Artistic Director at California Shakespeare Theater, where she ran the theater's New Works/New Communities program. Meads has also worked with Portland Center Stage, the O'Neill, South Coast Rep, Chicago Dramatists, The Playwrights' Center, Native Voices at the Autry, New York Theatre Workshop, and Campo Santo + Intersection for the Arts.
In 24 seasons at the Oregon Shakespeare Festival, Douthit has been the production dramaturg for more than 40 productions, including 15 world premieres (HANNAH AND THE DREAD GAZEBO; HEAD OVER HEELS; A WRINKLE IN TIME; FAMILY ALBUM; THE UNFORTUNATES; The TENTH MUSE; WILLFULL; THRONE OF BLOOD; EQUIVOCATION; DON QUIXOTE; WELCOME HOME, JENNY SUTTER; TRACY'S TIGER; BY THE WATERS OF BABYLON; CONTINENTAL DIVIDE, and THE MAGIC FIRE) and more than a dozen plays written by Shakespeare. She has been co-producer of Black Swan Lab (2009, 2010–2014) and interim director of Literary Development and Dramaturgy (2015–2016). She received the 1999 Literary Managers and Dramaturgs of the Americas prize and is the recipient of The Elliot Hayes Award. She has a M.A. from the University of Arizona, M.F.A. from Trinity University, and Ph.D. from the University of Washington.
Long is an innovative leader and dynamic theatrical professional. Her multifaceted theatre career includes roles as an actor, director, producer, educator, fundraiser, activist, and speaker. She started her career in theatre as a storyteller, which led her to joining the Actors' Equity Association and becoming a professional actor before completing her undergraduate theatre degree from Alabama State University. Long went on to receive her M.F.A in performance along with a Certificate in African American Theatre from the University of Louisville. Long is a world-class orator, having traveled as far as South Africa to speak and perform. Her experiences ultimately led her to become the current managing director of Play on! Shakespeare. Before that she worked for the Oregon Shakespeare Festival, where she was awarded a producing fellowship and rose from an entry-level artistic assistant to Senior Director of Development. Long is also a proud member of the Board of Directors for Southern Oregon Public Television (SOPTV). She was the founder and CEO of The Black Whole, a multimedia company focused on centering the Black global community through art and storytelling.
BIOL 107 Offered During Summer Session 1
Biology 107 (4 cr) will be offered online this summer session 1 from May 17-June 18. The lab component will be online as well utilizing web-based simulations. This course satisfies lab science General Education credit (Outcome 8). All majors are welcome! If you have any questions, please contact Dr. Gordon at ng62@evansville.edu.
Financial Aid for Summer Courses
If you are an undergraduate or graduate student seeking financial aid or intending to use loan funds for summer courses at UE, please complete a Summer Financial Aid Application and return to the Office of Student Financial Services (Olmsted 105) however is most convenient. The application will allow our office to assess your aid and loan eligibility.
Work-Study:
On-campus jobs are available for continuing UE students during the summer. You do not need to be eligible for need-based Federal Work-Study during the academic year in order to apply. You may also apply regardless of your enrollment in summer courses. Applications are available within the Student Employment area of WebAdvisor.
Deadline Extended: 2021-22 Dr. Marvin E. Hartig Memorial Scholarship
UPDATE: The scholarship deadline has been extended to Friday, May 7.
Family, friends and loved ones of the late Dr. Marvin E. Hartig are pleased to announce the application process for the Dr. Marvin E. Hartig Memorial Scholarship. This scholarship is dedicated to the loving memory of Dr. Hartig, Dean of Evansville College's Evening College in 1967, and administrator for the Center for Advanced Study, director of the Evansville chapter of the American Institute of Banking (AIB), and the international student advisor. In 1974, Dr. Hartig was appointed Dean of Academic Services. He retired in 1984 after serving his alma mater for thirty-five years and passed away in 2007.
This scholarship will be awarded annually to a deserving sophomore student. Preference will be given to a student working while being enrolled as a full-time student. International students are encouraged to apply.
Eligible students for the 2021-2022 Hartig Memorial Scholarship will be sophomores in the 2021-2022 academic year.
Download the 2021-22 Dr. Marvin E. Hartig Memorial Scholarship application.
Deadline: Please return all materials to the Office of Student Financial Services by April 23, 2021. The decision will be announced by June 14, 2021.
Questions: Amanda Wood, administrative assistant to the Office of Student Financial Services, at aw505@evansville.edu or 812-488-2364
Health Risk Assessment for 2020-2021 Medical Plan Year
UE Health Risk Assessments Update:
For those enrolled in the University's HRA Medical Plan, due to the pandemic and current COVID restrictions, offering onsite health screenings has not been a possibility during the 2020-2021 plan year. Due to these circumstances, medical premiums in 2021-2022 will not be affected by your health screening status. If you wish to complete your health risk assessment in order to earn HRA credits for the current plan year, please schedule your appointment with the onsite medical clinic no later than May 1 at 888-492-8722 or message your clinic nurse through the Ascension Patient Portal. Should you have any additional questions or concerns, please contact Ashley Chipps at ac375@evansville.edu.
Submit your 2021-2022 FAFSA
File the 2021-22 FAFSA by April 15 at https://www.fafsa.ed.gov
Continuing students should file the 2021-22 Free Application for Federal Student Aid (FAFSA) to apply for federal, state and University need-based financial aid, including all federal student loans. UE's FAFSA code is 001795.
Filing by April 15 is essential for Indiana residents to receive state aid, and highly recommended for all.
Questions regarding the FAFSA should be directed to the Student Financial Services (Olmsted Administration Hall, Room 105) at 812-488-2364.
DPT Alumni and Professors Collaborate on a Publication in the International Journal of Sports Physical Therapy
The Doctor of Physical Therapy department is proud to congratulate a team of professors and former students for their publication titled, "The Dorsiflexion Range of Motion Screen: A Validation Study" that was recently published in the International Journal of Sports Physical Therapy, Volume 16, Issue 2, 2021. As students, Dr. Mary Beth Garner ('19), Dr. Risa Ricard ('19), and Dr. Josh Hayden ('19), collaborated with DPT professors, Dr. Phil Plisky, Dr. Kate Schwartzkopf-Phifer, Dr. Bethany Huebner, and Dr. Kyle Kiesel, to collect, analyze and publish a validation study of a novel ankle dorsiflexion screen. Publishing reliability and validity reports is an important step in advancing the field of physical therapy in evidence based practice. We are proud of how our students and faculty embrace the value of collaboration and the spirit of the University of Evansville as changemakers. See the article here: https://ijspt.scholasticahq.com/article/21253-the-dorsiflexion-range-of-motion-screen-a-validation-study
Alondra Vazquez Earns All-MVC First Team Recognition
University of Evansville junior Alondra Vazquez capped off a spectacular 2021 spring season by being named to the All-Missouri Valley Conference First Team in an announcement by the league on Wednesday.
Vazquez paced the MVC with an average of 4.43 kills per set over the course of the season. Her success was not limited to the offensive side as her defensive mark of 3.55 digs per set finished in the top 15 in the league. The native of Toa Alta, Puerto Rico finished the regular season as the national leader with 1,060 attacks while finishing second with 14.13 attacks per set.
"I am so proud of Alondra, she worked really hard from becoming a defensive player to an all-around player," UE head volleyball coach Fernando Morales said. "From beginning to end, she was one of the most dominant players in the conference and, in my opinion, the most complete player."
In total, Vazquez completed the season with 332 kills, a total that paced the Valley and ranked 10th in the NCAA. Her career mark of 32 kills came in a dominant effort that was the first of its kind in the history of the conference. On March 7 at Drake, Vazquez totaled 32 kills and 32 digs in what was the first 30-dig, 30-kill performance in MVC history and one of fewer than 10 such efforts that have been recorded in the entire NCAA since the 1980's.
After leading the Purple Aces in double-doubles in 2019, she did the same with 13 in 2021. She finished with 20+ kills on eight occasions while posting 20 or more digs in four matches this spring. In her most consistent series of the season, she averaged 5.57 kills and 4.43 digs per frame in a pair of wins against Southern Illinois on her way to MVC Player of the Week accolades on March 16.
This marks the fifth time that an Evansville player has received MVC First Team honors in volleyball. Vazquez is the first to do so since 2014 when Ashley Ring earned a spot on the team.
Contribute to AceNotes
To have content considered for inclusion in AceNotes, please submit a Marketing Request Form. Deadline for submission to AceNotes is 10:00 a.m. on the requested date of publication. Only articles concerning UE related/sponsored activities will be accepted. Articles submitted to AceNotes may be edited for length and clarity. Submitter contact information is at the end of each article.