| | |
| --- | --- |
| AceNotes Today | Tuesday, February 16, 2021 |
Snow Day Policy in Effect for February 16
Due to inclement weather, the snow day policy will be in effect for Tuesday, February 16. All buildings will be locked except Ridgway, which will be open for dining. Snow will continue through the evening, along with sustained winds and reduced visibility. Please use caution while outside.
CLASSES: No face-to-face classes will meet, but professors may move classes to a virtual format. Online classes are not automatically cancelled and will be held at the discretion of the professor.
DINING: Cafe Court will open at 9 a.m. on Tuesday, and Aces Place will be open to serve students on a regular schedule. Chick-fil-A and Rademachers will be closed. Details regarding any further adjusted schedules will be posted on the UE Residence Life Facebook page. Any follow-up messages will also be communicated through digital media and/or printed signs on the first floor of Ridgway.
EMPLOYEES: Campus is closed. Employees are not to report to campus with the exception of the Office of Public Safety and Physical Plant, or if instructed by your supervisor. Employees with access to work remotely may be required to attend any timely or urgent virtual meetings. Please check with your immediate supervisor for guidance.
EVENTS: All activities and programs are also canceled unless otherwise noted. If there is a scheduled athletics event, a cancellation decision will be made later in the day. Planned admission events will be handled on a case-by-case basis.
All-Campus Art Project
Whether you are the next Picasso or you can only draw a stick-person, the Office of Religious Life needs your help! Between now and April 9, on a normal piece of printer paper, draw what you imagine your spirituality looks like. Then drop off your masterpiece at the Center for Diversity, Equity, & Inclusion. At the end of the semester, we'll "stitch" all these drawings together to create a "quilt" displayed in Neu Chapel. Submissions from students, faculty, and staff are all welcome. Contact the Director of Religious Life (jk383) with any questions.
This Week in Religious Life
CHRISTIAN WORSHIP
Due to pandemic restrictions, UE will not offer Protestant worship in Neu Chapel this semester. There are several churches in walking distance of our campus that are open for virtual and/or in-person worship on Sundays.
Methodist Temple (masks required)
8:30am, traditional worship
11:00am, contemporary worship
Redeemer Lutheran (masks required)
8:00am and 10:30am, traditional worship
A Catholic Mass is offered each Sunday in Neu Chapel at 1PM.
ASH WEDNESDAY
Ash Wednesday is Wednesday, February 17. If you plan to commemorate the beginning of Lent in person, there are several opportunities either on-campus or within walking distance. A Catholic Mass will be offered at 5PM in Neu Chapel led by Bishop Siegel. Methodist Temple will offer a Protestant service at 12PM (noon).
OTHER EVENTS
Visit the UE YouTube page to see the new video series, "Spiritual Practices in Tough Times." Twice a month, this series will highlight a spiritual practice from Christianity, Judaism, or Islam that can help you de-stress.
The Muslim and Christian Prayer Rooms in Neu Chapel are available for use 24/7. Contact the Muslim Student Association for keycard access to the Muslim Prayer Room.
This Wednesday's Newman Night is virtual. Join in on backyard.co for video chat and games.
If you'd like to try out a Newman small group, you can signup at https://docs.google.com/forms/d/e/1FAIpQLSecFpCOiycpWm-GylEffN-8CLo9PcI15IxAp1oeVjlr70khTA/viewform?usp=pp_url.
The Center for Diversity, Equity, and Inclusion invites you to 'Spill the Tea on Implicit Bias and Politics'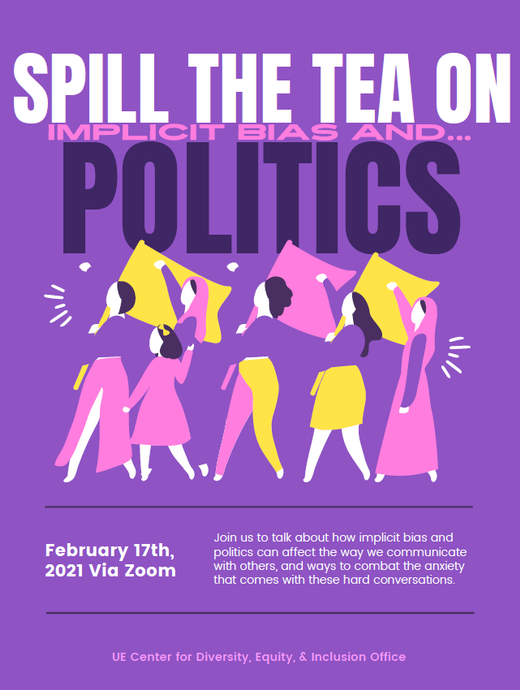 Join the Center for Diversity, Equity, and Inclusion at 6:00 PM on Wednesday, February 17th for the second part of their four part program: "Spill the Tea on Implicit Bias and Politics: 21 Days to Break a Habit" . Learn about Empathy and Civics from the Director of the Center for Innovation and Change, Erin Lewis; listen to student testimonial, and take part in a moderated discussion on implicit biases in politics. Follow along with @uediversity on Instagram for additional programming.
The Center plans on holding this online event on Wednesday even if the snow cancels in-person class.
Register for the Spill the Tea on Implicit Bias and Politics at: https://zoom.us/meeting/register/tJYrdeqhqDosHd3LjrC4nHP3ZvFRiWBl2hgX.
Keep and eye out on social media and Acenotes for part three"....Implicit Bias and Ability" and part four "...Implicit Bias and the LGBTQ+ Community".
Black History Month Challenge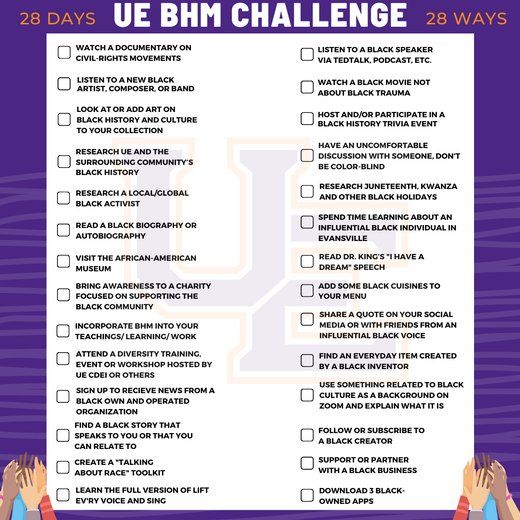 During Black History Month join the UE BHM Challenge sponsored by the Center for Diversity, Equity and Inclusion! In this challenge you will find 28 ways for 28 days of Black History Month to actively learn, engage, support, and uplift Black culture from Evansville and around the world. Items listed in the challenge can be done personally or in a social group! Do some personal research on Juneteenth or grab a friend and some popcorn and watch Just Mercy. Either way you do it, #BHMChallenge yourself! Happy Black History Month!
Watch a documentary on civil-rights movements
Listen to a new Black artist, composer, or band
Look at or add art on Black history and culture to your collection
Research UE and the surrounding community's Black history
Research a local/global Black activist
Read a Black biography or autobiography
Visit the African-American museum
Bring awareness to a charity focused on supporting the Black community
Incorporate BHM into your Teachings/ Learning/ Work
Attend a diversity training, event or workshop hosted by UE CDEI or others
Sign up to receive news from a Black own and operated organization
Find a Black story that speaks to you or that you can relate to
Create a "Talking about Race" Toolkit
Learn the full version of Lift Ev'ry Voice and Sing
Listen to a Black speaker via TedTalk, PodCast, etc.
Watch a Black movie not about Black trauma
Host and/or participate in a Black history trivia event
Have an uncomfortable discussion with someone, don't be color-blind
Research Juneteenth, Kwanza and other Black holidays
Spend time learning about an influential Black individual in Evansville
Read Dr. King's "I Have a Dream" speech
Add some Black cuisines to your menu
Share a quote on your social media or with friends from an influential Black Voice
Find an everyday item created by a Black inventor
Use something related to Black culture as a background on zoom and explain what it is
Follow or Subscribe to a Black creator
Support or partner with a Black business
Download 3 Black-owned apps
Department of Art presents: DUALITY-Reagan Furqueron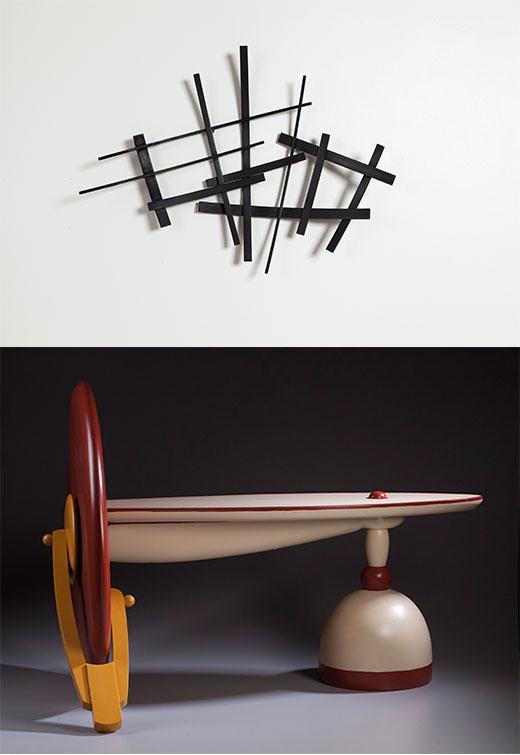 Melvin Peterson Gallery
January 19 – February 27, 2021
Reagan Furqueron is an artist and educator living in Indianapolis, Indiana. He received his BFA from Texas Tech University and a MFA from Rochester Institute of Technology's School for American Crafts in Woodworking/Furniture Design. He is an Associate Professor at Herron School of Art and Design IUPUI He has work in international and national private and permanent collections including The Museum of Art and Design in NYC. This exhibition is sponsored by The Efroymson Family Fund.
Artist's Exhibition: January 19 - February 27, 2021
Student Lecture: Wednesday, February 3, 10:00am
Student Workshop in the Sculpture Studio: Wednesday, February 3, 2:00pm
Public Reception for the Artist and Lecture: Thursday, February 4, 6:30, Lecture at 7p.
Masks and Safe-Distancing are required at all events.
Gallery Hours
MTFS: Noon - 3:00pm
WTH: Noon – 6:00pm
UE Theatre Salon Series Welcomed Matthew Myhrum '96
This week's installment of the UET Salon Series was held on Wednesday, Feb. 10, with Matthew Myhrum '96.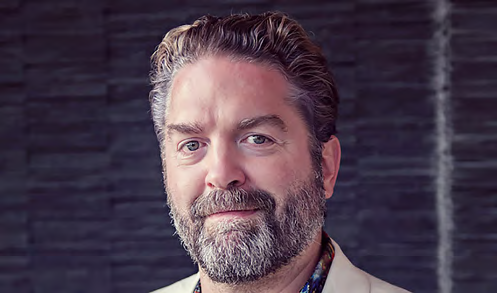 Myhrum currently works in the event visualization industry after building a strong storytelling background as a theatrical set designer. In his early career, he also worked as a studio assistant for a TV show designer, allowing him to learn how to design digitally as well as tangibly. In 2008, Myhrum was hired by Preston Bailey, a renowned event designer, to work in his design department. After working for Bailey for two years, Myhrum left and created his own business, Matthew Myhrum Event Visualization, in 2011. He has been running his own business for a decade, communicating event design for a wide array of clients. Myhrum describes his design process as being based off a single mission: To bring a planner/designer's ideas to life visually so that they can evaluate and sell those designs to their clients. Some of Myhrum's clients have included: Encore Live, International Event Company, Stark Production Group, and Total Entertainment.
This semester, UE Theatre students will have the opportunity to experience over 25 workshops and salons with various professionals from the entertainment industry.
UE Theatre Welcomed Paul Tazewell, Tony Award-winning Costume Designer of HAMILTON, for Workshop Series
UE Theatre hosted another session of their 2020–21 Workshop Series on Thursday, February 11, 2021, with Paul Tazewell, a costume designer for TV/Film/Broadway productions.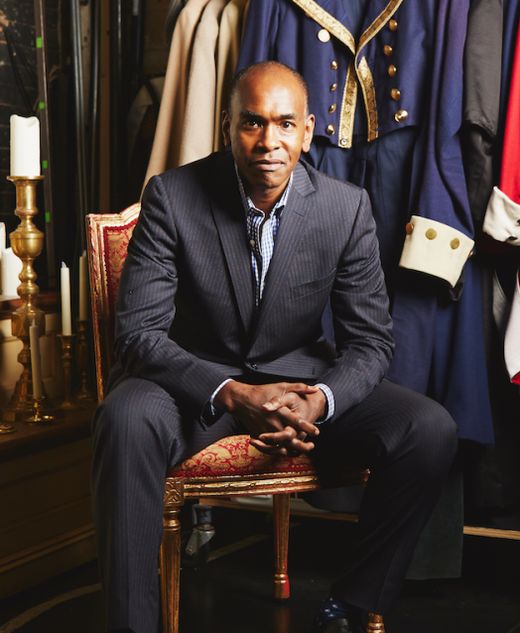 Tazewell began his Broadway career with the groundbreaking musical, BRING IN DA NOISE, BRING IN DA FUNK. He is known for his work on both of Lin-Manuel Miranda's Tony Award-winning productions, HAMILTON and IN THE HEIGHTS. Select Broadway credits include: AIN'T TOO PROUD, THE COLOR PURPLE, DR. ZHIVAGO, and MEMPHIS. In the United States and across the globe, Tazewell has designed for renowned companies such as The Metropolitan Opera, The Bolshoi Ballet, The English National Opera, Theatre du Chatelet, The Public Theater, The National Theater, The Kennedy Center, The Guthrie Theater, Arena Stage, Houston Grand Opera, San Francisco Opera, and many more. Select TV/film credits include: HARRIET, HAMILTON, WEST SIDE STORY (upcoming), THE IMMORTAL LIFE OF HENRIETTA LACKS, and JESUS CHRIST SUPERSTAR, LIVE! In 2006, he received an Emmy Award for his work on NBC's THE WIZ, LIVE! He has also received a Tony Award for his costume designs for HAMILTON. Tazwell's other notable honors include two Lucille Lortel Awards, four Helen Hayes Awards, a Princess Grace Foundation Fellowship, and The Princess Grace Statue Award. Paul holds an M.F.A. from New York University and a B.F.A. from the North Carolina School of the Arts. He has instructed students as a guest artist at both New York University and North Carolina School of the Arts and held a faculty position at Carnegie Mellon University.
UE Theatre Presented PERICLES in Collaboration with Play on! Shakespeare
UE Theatre presented a virtual reading of William Shakespeare's PERICLES, directed by Taylor Bailey '09, in collaboration with the ground-breaking organization Play on! Shakespeare. The organization strives to enhance the understanding of Shakespeare's plays in performance for theatre professionals, students, and audiences by engaging with contemporary translations and adaptations.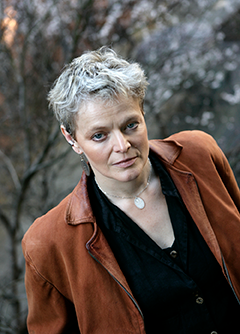 PERICLES has been translated by Ellen McLaughlin. Ellen McLaughlin is an award-winning playwright and actor. Her plays include TONGUE OF A BIRD, A NARROW BED, IPHIGENIA AND OTHER DAUGHTERS, TROJAN WOMEN, INFINITY'S HOUSE, HELEN, THE PERSIANS, OEDIPUS, AJAX IN IRAQ, KISSING THE FLOOR, SEPTIMUS AND CLARISSA, PERICLES and PENELOPE. Her work has been performed in New York Off-Broadway and regionally, as well as overseas. Producers include The Public Theater, National Actors' Theater, Classic Stage Co., New York Theater Workshop, The Guthrie, The Intiman, The Mark Taper Forum, Oregon Shakespeare Festival, Actors' Theater of Louisville, and The Almeida Theater in London. Among her honors are the Susan Smith Blackburn Prize and the Lila Wallace Reader's Digest Writer's Award. Her TROJAN WOMAN was nominated for a 2017 Drama Desk Award for Best Adaptation. She has taught playwrighting at Barnard College since 1995. Other teaching posts include Princeton University and Yale School of Drama. As an actor, she is most well known for having originated the part of the Angel in Tony Kushner's ANGELS IN AMERICA, appearing in all workshops and productions of the play through its Broadway original run.
Bargain Book Blowout
Do you need a gift for a loved one? Or just looking for something new to read? Well look no further than the campus bookstore! We're having a big bargain book blowout, with all bargain titles priced for only $1! This sale will run until March 2nd and quantities are limited, so come visit us as soon as possible! [Please note, this is an in-store only sale.]
Aces Stage Late Rally to Earn 3-2 Victory
Trailing by a score of 13-9 in the fifth set, the University of Evansville volleyball team scored the final six points to earn a 3-2 victory over Loyola on Monday afternoon.
After rallying to force five sets in Sunday's series opener, the Purple Aces accomplished their goal on Monday, ending a 4-match winless streak. Alondra Vazquez led the Aces (3-5, 2-4 MVC) with 17 kills while adding 12 digs. Melanie Feliciano recorded 15 kills and 20 digs while Chloe Bontrager added nine kills. Rachel Basinski set a new career mark with 24 digs. This comes on the heels of a 21-dig effort on Sunday. Allana McInnis and Cecilia Thon finished the day with 22 and 15 assists, respectively. Leading the Ramblers (5-2, 4-2 MVC) was Emily Banitt, who had 18 kills.
"It was a great comeback. We have been close a few times and we have paid the price of being young," UE head volleyball coach Fernando Morales said. "We are getting better every day and the underclassmen are getting more confident and more comfortable."
Game 1
Just a day after going five sets against the Ramblers, the Aces came back on Monday and had a nice start. With game one tied at 12-12, the Aces went in front on consecutive kills by Feliciano. After the Ramblers cut the UE lead to one (15-14), the Aces responded with a 6-2 stretch to go up by five. Vazquez, who had eight kills in the set, recorded two in that stretch. Evansville added to the lead from there before taking a 25-18 decision to go up 1-0.
Game 2
Another back-and-forth frame ensued, leading to a 10-10 score. Loyola scored five of the next six points to go up by four before a pair of kills from Vazquez got the Aces within one at 15-14. The Ramblers halted the momentum and would go back in front on their way to tying the match with a 25-20 victory.
Game 3
Once again – it was a run midway through the frame that made the difference. Kills by Bontrager and Feliciano broke a 9-9 tie. With the Aces up by a 13-11 score, they made a huge statement, posting 8 of the next 9 scores to go up 21-12. Feliciano added two more kills while the Aces forced seven errors. Elise Moeller got the job done at the end of the set, scoring Evansville's final two points with kills as they Aces picked up a 25-16 win to go in front, 2-1.
Game 4
Facing a 2-1 deficit, the Ramblers jumped out to a 6-2 lead in the fourth frame. Their advantage would reach as many as 12 points at 22-10. Trailing by that deficit, it would have been easy for the Aces to throw in the towel and move on to game five, but that was not the case. A pair of kills by Emilee Scheumann highlighted a 6-0 rally. Evansville cut the gap to four points at 24-20 before the Ramblers scored the final point to force a fifth set.
Game 5
The confidence to cut into a late deficit proved to be an asset for the Aces in the 5th set. The teams swapped the lead in the early-going, leading to a 6-6 score. Loyola scored the next two and would eventually go on to take a 13-9 lead. That is when Evansville rallied once again. Kate Tsironis posted a kill before Laura Ruiz added a service ace to get Evansville right back into it and force a LUC time out. Chloe Bontrager recorded a kill before a Rambler error tied the game at 13-13. Following another Loyola time out, the Aces forced two more errors to clinch the match on the strength of a 15-13 win. UE scored the final six points to pick up the road win.
Evansville returns home next weekend to face Bradley in a pair of 6 p.m. matches on Sunday and Monday.
Contribute to AceNotes
To have content considered for inclusion in AceNotes, please submit a Marketing Request Form. Deadline for submission to AceNotes is 10:00 a.m. on the requested date of publication. Only articles concerning UE related/sponsored activities will be accepted. Articles submitted to AceNotes may be edited for length and clarity. Submitter contact information is at the end of each article.