| | |
| --- | --- |
| AceNotes Today | Monday, January 18, 2021 |
Student Realignment Forums Scheduled for January 19-21
In December, UE released a draft academic realignment plan as part of a larger institutional realignment plan. This process will require making difficult changes but will position UE for growth and continued success in the years to come. Students are an integral part of our campus community, and we believe your input in the draft academic realignment plan is important.

In collaboration with SGA leadership, UE will host 5 student forums focusing on different areas of study to answer questions about the proposed realignment plan and process:
Tuesday, January 19
5:00 p.m. CST - Electrical Engineering & Computer Science
Zoom Link: https://zoom.us/j/94243302880
Or by phone: US: +16465588656,,94243302880# or +13017158592,,94243302880#
6:00 p.m. CST – Music
Zoom Link: https://zoom.us/j/91855462583
Or by Phone: US: +13126266799,,91855462583# or +16465588656,,91855462583#
7:00 p.m. CST - Arts & Sciences
Zoom Link: https://zoom.us/j/96499160307
Or by phone: US: +13017158592, 96499160307# or +13126266799, 96499160307#
Wednesday, January 20
7:00 p.m. CST - General Session
Zoom Link: https://zoom.us/j/95735306794
Or by phone: US: +16465588656, 95735306794# or +13017158592, 95735306794#
Thursday, January 21
7:00 PM (CST) - Philosophy & Religion
Zoom Link: https://zoom.us/j/97140783908
Or by phone: US: +16465588656, 95735306794# or +13017158592, 95735306794#

We request that students and student organizations use this Ask a question form to submit questions in advance of the meeting. This process allows the panelists to be prepared and ready to answer your questions but also to answer questions real-time. If time permits after questions submitted in advance are answered, there will be an option for live chat questions.

As a reminder, the plan that was released is a draft academic plan and we believe input from the campus community may lead to alterations before the plan is finalized. We have been engaging in productive discussions with faculty about revisions to the plan, and we expect those discussions to continue. It is these types of productive conversations that have led to the extension of the comment, discussion, recommendation, and proposal period until the end of February.

Martin Luther King, Jr. Celebration - January 18, 2021
UE's annual MLK Celebration will be held in a virtual format for 2021 due to COVID-19 guidelines. Zoom links are in each of the event titles below.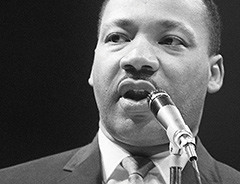 Symbolic March
During the Civil Rights March of 1965, activists gathered in Selma, Alabama, to complete a 54-mile trek to the state capital in Montgomery. This year, in celebration of Martin Luther King Jr. Day, UE will commemorate those 54 miles by encouraging you and others to continue the same mission. Join us by participating in a virtual march to raise awareness for social injustice in the United States.
You can participate by logging your miles spent walking, running, biking, or even swimming. The race will be held from January 1 to January 18, and together we will plan to complete the 54th mile at 11:00 a.m. on January 18. You can register online and even purchase a T-shirt to celebrate the march.
While this race is free to participants, individuals can make donations toward positive social change. All proceeds, including T-shirt sales, will go directly towards UE's Zerah Priestly Carter Scholarship and the Center for Diversity, Equity, and Inclusion. To make a donation, visit UE Alumni Online.
Virtual Celebration – 11:45 a.m.
Previous celebrations have included an outdoor rally that occurred prior to the symbolic march. This year, a virtual celebration will be held to kick-off the day's activities.

Local Leaders Panel Discussion – 2:00 p.m.
Join us for a panel discussion that includes UE community members as well as leaders in the Evansville community. The panel will be led by Melissa Moore, a UE alum and Secretary for the Legal Aid Society Board of Vanderburgh County.

Lectureship – 7:00 p.m.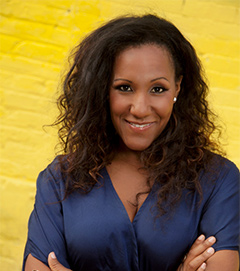 Each year, the Martin Luther King Lectureship is made possible by the generous support of William G. and Rose M. Mays. The 2021 lectureship will feature keynote speaker Karith Foster. For nearly two decades, speaker, humorist, and author Karith Foster has created a seismic shift in mindsets by addressing issues of free expression, diversity, and inclusion. Foster is the former co-host of controversial radio personality Don Imus and a former Fortune 500 human resources executive administrator, and is known as the visionary behind INVERSITY, a philosophy and methodology intentionally designed to revolutionize and transform the way we address issues of diversity and leadership. A nationally renowned public speaker, Foster has presented at the United Nations and to executives of the Chamber of Commerce C100, as well as Harvard, Stanford and other organizations.
After the lectureship, the 2021 Mays Legacy Award will be presented.
Take the Purple Pledge!
The Spring 2021 semester is just a few days away, and a large majority of our students will return to campus this weekend. As classes soon begin, we would like to remind everyone of the health and safety guidelines that are in place.
This fall was a very successful semester in protecting the campus community, and we greatly appreciate your hard work towards this. The Coronavirus Task Force asks that you maintain this commitment throughout the spring semester, and you can do so by taking the Purple Pledge today.
By taking the Purple Pledge, you agree to:
Protect yourself (practice good hygiene, complete the daily CampusClear screening)
Respect others (wear a mask, social distance, and limit your close contact circle)
Safeguard the UE community (actively work to reduce the spread of COVID-19)
Even if you took the Purple Pledge in the fall, we ask that you complete this again as we begin a new year.
Stay safe and healthy this semester,
The Coronavirus Task Force
COVID-19 Testing Required for All Students
Given the current positive cases of COVID-19 in our local community, state, and across the country, the University has made revisions to testing requirements for the Spring 2021 semester. All full-time and part-time students must complete one of the following before returning to UE or the Stone Center for Health Sciences:
Submit a negative COVID-19 test
Submit documentation that you have had COVID-19 in the last 90 days
Submit documentation that you have received two doses of the COVID-19 vaccine
Negative test results must be:
• Administered no sooner than seven days prior to arrival.
• Uploaded no later than two days prior to the requested time.
Part-time students
Part-time students who are taking classes on the University of Evansville or the Stone Center for Health Sciences campus, or who have a need to be on campus prior to February 1, must submit a negative COVID test prior to beginning classes for the spring semester.

Students enrolled in All On-Line Courses
Students who are enrolled in ALL ON-LINE COURSES and have no obligation to be on the University of Evansville campus, or the Stone Center for Health Sciences campus, before February 1st are not required to submit a negative COVID test prior to beginning classes for the spring semester.

COVID-19 Clearance: Notifying Your Professors
After submitting your test result or a certificate of a second shot of the COVID-19 vaccine, you will receive an email from UE confirming your clearance and ability to participate in classes. This email must be forwarded to your professors prior to the start of classes.
Students attending class remotely must also update results no later than two days before the start of class. This requirement is for all students enrolled in online, hybrid, and face-to-face classes.
Submitting Test Results and Vaccine Documentation
The COVID-19 test must be an antigen or PCR test from an approved medical facility with documented results. Students will need to upload their documentation through the designated portal. Once results are uploaded and cleared by the University, students will receive an email confirmation that they are cleared to return to campus. The clearance email will be required upon arrival for move-in, as well as attending classes.
Students may be exempt from the required testing if they receive the COVID-19 vaccine. A validated certificate of a second shot of the vaccination must be submitted prior to your return. If you have only received one shot, a validated negative test must be supplied.
Upload your test: Be Safe - Test Upload

Students in University Housing
Similar to the fall semester, students living in university housing as well as Approved University Housing (fraternity houses), must schedule an appointment for moving into their assigned space.
Residence Hall Move-In Appointments
Village and Fraternity Move-In Appointments
Move-in appointments will not be approved without providing documentation of a negative COVID-19 test result as described above.
Students living Off-Campus
For students who do not live on campus, a negative test result must be submitted two days prior to the beginning of classes (January 17) but no sooner than seven days prior to the beginning of classes (January 12).
Additional information can be found on the Spring Testing link on the coronavirus webpage at www.evansville.edu/coronavirus.
Neu Chapel Access Restored
Normal access to Neu Chapel has been restored. Common areas of the building, including Ace's Haven, can be accessed during their regular hours of operation without prior approval from the Office of Public Safety.
Welcome New DEI Team Members
Please join the Center for Diversity, Equity, and Inclusion and the Office of Admissions in welcoming the newest members of our DEI team.
Abagail Catania (she/her/hers) is a Chicago native passionate about promoting diversity, equity and inclusion by creating access to resources and opportunities for all students. Abagail is a 2019 Agricultural Business Management and Legal Studies graduate of the University of Wisconsin- Madison (UW). During her time at UW she was actively involved across campus including four Fortune 500 summer internships, serving the College of Ag and Life Sciences as an Ambassador and Study Abroad Peer Advisor, and across a number of student organizations such as MANRRS (Minorities in Agriculture, Natural Resources and Related Sciences) where she served as a chapter and national officer. Abagail comes to UE after completing a Master of Arts in Cultural and Critical Studies at the University of Westminster in London, England. While in London she served as an Education Abroad Student Helper for the University of Westminster, participated in musical theatre society and held an internship with the NGO, Migrant Voice. Abagail is dedicated to serving current and perspective students, facilitating connections, and working to ensure students from diverse backgrounds feel included, welcomed, and comfortable in any space.
Alfred Ijeomah (he/him/his) is a Nigerian international student currently majoring in Actuarial Science at the University of Evansville. In his three years at UE, Alfred has been a part of the Honors program which has exposed him to multiple advance courses focused on creating and implementing social change on our campus and the world thereafter. In addition, participating in various UE programs like the Harlaxton semester abroad and College Mentors for Kids has allowed him to immerse himself in the UE communities both local and abroad. Experiences from these programs made analyzing the social and cultural dynamics between people from different backgrounds more than an interest as they provided platforms for personal and professional development, as well. Alfred joined the Center of Diversity, Equity, and Inclusion with a goal to assist the members of UE's communities in better understanding how to relate with individuals from various diverse backgrounds.
Fitness Center Open
The Fitness Center is open and we're excited to see your masked smiling faces. Hours are 8am-5pm until January 19th. Normal hours resume on January 19th - 6:30am - 2pm and 3pm - 10pm. Please make sure to remember the Fitness Center will shut down and close from 2pm-3pm each day for sanitizing the equipment and facility. Time to kick those New Years resolutions back into action! We will be having a virtual yoga challenge to begin the semester and information on Intramurals, dance 2 fit classes, Zumba, and open-swim will be provided in the near future. Come work out with us!
Consent to Receive Electronic W-2s and 1095-Cs
The Office of Accounting/Payroll will be issuing W-2s for 2020 no later than January 31, 2021. You may choose 1 of 2 options to receive your W-2:
Electronic W-2 – If you provide your consent, you will be able to view/print in Self-Service as soon as they are ready. Notification will be sent through Ace Notes.
Paper W-2 – If you prefer, you can continue to receive your W-2 in the mail.
An electronic W-2 will give you earlier access than a mailed copy. It is IRS compliant and can be submitted with your tax return as usual.
To give consent for the electronic W-2, log in to Self-Service (https://selfservice.evansville.edu), and go to "Tax Information". Select "Receive my W-2 only in electronic form" and save.
If you are eligible to participate in the university's health plans, you may also give consent to receive your 1095-C form electronically here also. If you choose to withhold your consent to view/print your online W-2 and 1095-C, a paper copy will be mailed to your home address.
If you have questions, please contact Dawn Bury at ext 2159 or db287@evansville.edu.
Data Analysis Fundamentals Certificate
Are you an accounting senior student interested in differentiating yourself and building your foundational knowledge of Data Analytics? For the first time ever, the American Institute of Certified Public Accountants (AICPA), which boasts a strong membership of 431,000 in 130 countries, will offer the highly coveted 'Data Analysis Fundamentals Certificate' to UE accounting senior students as part of a special promotion. The certificate cost: $75.80, 80% off its original price. Upon completion of the online self-study course, students will receive a prestigious certificate and a digital badge which could be shared with online professional networks. To learn more about the Certificate, please check the following link: https://future.aicpa.org/cpe-learning/course/data-analysis-fundamentals-certificate
If you are interested in taking advantage of the one-semester special offer, please contact Rania Mousa, Associate Professor of Accounting, at rm190@evansville.edu.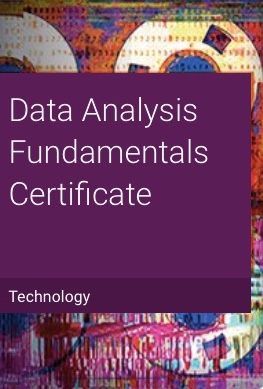 Join UE Orchestras
Students, staffs, faculties, and administrators are invited to play in the University Symphony Orchestra and String Chamber Ensemble.
The University Symphony Orchestra meets on Monday at 5:30 p.m. and Wednesday at 6:30 p.m.
The String Chamber Ensemble meets on Thursday at 4 p.m. in the Krannert Hall of Fine Arts.
Join us!
Please E-mail Dr. Chun-Ming Chen, director of orchestral activities at cc319@evansville.edu for more information.
Student Health Center Closed for Winter Session
The UE Student Health Center will be closed for winter session starting Thursday, December 10 - January 18. Normal business hours will resume on Tuesday, January 19 at 8am. Please call security at 812-488-2051 for your emergent needs or email healthcenter@evansville.edu for non-urgent matters.
Employee Medical Clinic hours are unchanged during winter session. Please call 888-492-8722 for all employee clinic assistance.
William Baer Publishes New Jersey Noir: Cape May
Professor Emeritus of Creative Writing William Baer's latest mystery novel, New Jersey Noir: Cape May, has just been published by Able Muse Press. The book has received a starred review in Publishers Weekly, "this is a can't-put-down thrill ride," and a five-star review at the Reading Café, "a captivating, thought provoking, and multi-layered story of jealousy and rivalry, resentment and hatred."
ChangeLabs Receive Honorable Mention at 2020 Civvys!
The Center for Innovation & Change is pleased to report two of its ChangeLab projects received Honorable Mentions at the 2020 Civvys Awards. This event, hosted by the American Civic Collaboration Awards, highlights best practices in civic collaboration among National, Youth, and Local categories in America.
The first project receiving Honorable Mention was COVID Between the Coasts, a collaborative project with Que Pasa Midwest and WNIN. This ChangeLab was led by Darrin Weber, PhD, assistant professor of mathematics; and Tamara Wandel, PhD, associate professor of communications. During the fall semester, students conducted research to see how COVID-19 had specifically affected the Midwest, as the media largely reported on the pandemic from the East and West Coasts.
Evansville Adaptive Watersports was the second Honorable Mention at the Civvys. This project was the winning idea of Philip Jacobs at UE's first Community Changemaker Challenge. Afterwards, the project was guided by 3 ChangeLab students: Jamie Born, Ashlyn Thompson, and Jalyn Davis. This fall, Evansville Adaptive Watersports successfully launched and is making a difference in the lives of area residents with disabilities.
Congratulations to all who were involved with these two ChangeLabs! The complete list of results is available here.
Enaruna has Career Game in Finale at Bradley
Junior Iyen Enaruna put forth an admirable effort, finishing with a career-high 17 points as the University of Evansville men's basketball team fell into an early 15-3 hole and was unable to rebound with Bradley taking an 86-55 win on Sunday afternoon inside Carver Arena.
Enaruna knocked down five of his six attempts while hauling in seven rebounds to lead the Purple Aces (6-8, 4-4 MVC). Noah Frederking scored nine points. Bradley (9-4, 3-1 MVC) saw Ja'Shon Henry hit 10 of his 11 free throw tries on his way to a team-best 16 points.
"All you can do is prepare well, have a game plan and do all you can to execute it. Sometimes you run into a team that plays better than you and today, Bradley did that," Aces head coach Todd Lickiter explained. "They were assertive on both ends and put us in a hole that we could not dig out of. What you do learn is that you have to keep playing good basketball in all circumstances."
Bradley could not have scripted a better start as they hit six of their first nine shots on the way to a 15-3 lead. Six different players scored. Turnovers plagued UE in the early-going – after turning the ball over just nine times in Saturday's opener, the Purple Aces had four turnovers in the opening five minutes. Evan Kuhlman got UE on the board with a triple that made it a 4-3 game before the Braves reeled off the next 11 points.
That would be a precursor of things to come as Bradley added to its lead as the period moved along. Shooting 56.7% from the field and 63.6% (7-11) from 3-point range in the opening 20 minutes, the Braves held a 49-21 halftime lead. Their lead expanded to as many as 29 points at 47-18 before a 3-pointer by Trey Hall cut into the deficit in the final minute. Nine different BU players scored in the opening stanza, led by 10 points from Ja'Shon Henry.
Evansville showed its never-give-up attitude, cutting six points off of the halftime deficit in the first two minutes of the second half. Noah Frederking and Jawaun Newton hit back-to-back triples that made it a 51-29 game with 17:40 remaining, but the remainder of the game belonged to the Braves, who would not let the Aces get any closer as they would pull away for the 86-55 triumph.
Trey Hall had a solid day, scoring eight points. As a team, UE shot 34.7% from the field with the Braves checking in at 49.1%. Bradley finished with a 38-29 edge on the boards.
On Wednesday, the Aces will be back in action with a trip to Terre Haute to face Indiana State. Tip is set for 6 p.m. CT.
Valiant Effort Comes up Short for Aces in Loss to Braves
A rampant end to the first half provided fuel, but the comeback effort fell short as the University of Evansville women's basketball team fell to Bradley, 77-57, on Saturday night inside Meeks Family Fieldhouse.
Returning to her high-scoring ways, sophomore Abby Feit recorded 20 points to lead the Aces on the evening, adding seven rebounds in an impressive effort. Joining Feit in double-figures was sophomore Sydney Thurwalker with 10 points, contributing six rebounds for Evansville. Finishing with a game-high 27 points, Bradley's Gabi Haack led all scorers and narrowly missed a triple-double with eight rebounds and six assists.
Bradley ran out to an early advantage, holding a 12-point lead at 23-11 following the opening 10 minutes. Evansville flipped the script in the second quarter, out-scoring the Braves, 21-13, and closing within four points at the break. A wild end to the opening half featured a three-pointer by Feit with four seconds remaining. On the ensuing inbound pass, freshman Rylie Stephens stole the pass and quickly hoisted a jumper that fell through as the horn sounded to narrow the Braves' advantage to just four at the break. An 8-1 run for Bradley coming out of halftime is what ultimately proved to be the difference for the Braves as the lead grew to 11 before Bradley captured the 77-57 win.
Evansville's rebounding played a large part in its ability to keep within single digits for much of the middle portions of the contest as the Aces were narrowly out-rebounded by Bradley, 38-35. Aiding the Aces effort was the fact that for the first time in conference play Evansville shot above 40% from the field, finishing 20-48 (41.7%) from the floor on the night, while limiting the Braves to just 37.7% (26-69) on the evening.
The Aces hit the road next with a trip to Normal, Ill. to face Illinois State on Thursday and Friday.
Newton and Bobe Set Career Scoring Highs at Bradley
Jawaun Newton and Gage Bobe recorded career scoring highs but their efforts were not enough to overcome a red-hot Bradley squad, who shot 61.4% and held off the University of Evansville men's basketball team by a final of 69-60 on Saturday afternoon inside Carver Arena.
Just seven days ago, Newton matched his career scoring tally with 19 against Illinois State and bettered that mark by three today. He knocked down 9 of his 14 field goal attempts and went 4-for-6 from 3-point range for the Purple Aces (6-7, 4-3 MVC). Playing his top total of 26 minutes, Gage Bobe hit three triples on his way to nine points, which tied his 9-point effort against UT Martin in December.
"To our guys credit, we came out and fought hard today," UE head coach Todd Lickliter said. "Our guys are putting us in position to play down to the wire in each game and try to get the win. Gage (Bobe) gave us some really good minutes and I really appreciate he and Devan (Straub). They epitomize what you should be as a teammate. Iyen (Enaruna) and Trey (Hall) also gave us some good minutes off the bench when we needed it."
Evan Kuhlman got the Aces on the board with a triple that made it a 3-2 game before Noah Frederking hit his first from outside to knot the score at 6-6 at the 16-minte mark. Jawaun Newton, who led everyone with 13 players in the first half, converted Evansville's third long ball of the day to put his team in front by a 12-9 margin.
Following a quick 5-0 run by the Braves (8-4, 2-1 MVC), it was Newton hitting another triple to give the Aces a 15-14 lead. That is when Bradley made its run, knocking down six of its next eight field goal attempts on the way to a 28-18 lead with 3:12 remaining in the half. The BU lead reached as many as 12 (30-18) before Evansville put forth a strong finish to trim the deficit to just seven points at the break. Gage Bobe and Newton each hit a late triple that cut the lead back into single digits with BU holding a 34-27 lead at the half. Bradley shot 60% in the period while holding the Aces to 39.1% from the field, but the UE defense forced 11 turnovers and turned those into 13 points.
Over the first 79 seconds of the final half, Bradley scored the opening five points to match their largest lead of 12. Frederking hit a runner before Jax Levitch nailed his first triple of the game. With 15:22 on the clock, it was Bobe draining his second from outside to finish off a 10-2 run that trimmed Bradley's lead to just four – 41-37.
Four Bradley's next five shots would find the bottom of the rim as their lead back up to eight points at 47-39. Midway through the second half, a Terry Nolan Jr. basket pushed the lead back up to 11 points at 53-42. Evansville never gave up continued to keep the pressure on. Levitch added two more triples that slashed the UE deficit to 54-49 with eight minutes remaining. With 4:11 on the clock, it was Frederking who made it a one-possession game when his second 3-pointer of the afternoon cut Bradley's lead to 60-57.
On the ensuing possession, the Braves hit a pair of free throws and would fend off the Aces challenge, finishing with a 69-60 win. For the game – Bradley shot 61.4% with the Aces finishing at 37.7%. UE turned 16 Bradley turnovers into 16 points on the offensive end.
Elijah Childs led Bradley with 19 points and 8 rebounds. He hit 9 out of 11 attempts. Terry Nolan Jr. added 16 points and 5 caroms while Ville Tahvanainen chipped in 13.
The Aces and Braves will be right back on the floor tomorrow for another 3 p.m. game inside Carver Arena. ESPN3 and the Purple Aces Radio Network will have the broadcast.
Aces Drop Series Opener to Bradley
A slow start and an efficient Bradley performance in the second half handed the University of Evansville women's basketball team a 96-53 defeat to the Braves on Friday night inside Meeks Family Fieldhouse.
For the third-straight game, freshman Rylie Stephens paced Evansville, recording a new career-high with 17 points, adding six boards, on a 7-12 shooting performance from the field. Also reaching double figures for the Aces were redshirt senior Jada Poland (14 points) and sophomore Sydney Thurwalker (10 points). Bradley also placed three scorers in double figures, led by Lasha Petree, who tallied 20 points, including five three-pointers.
Evansville struggled to get going in the early portions of the contest as Bradley jumped out to an 18-8 lead in the opening stanza. After a close second period, Bradley let by 16 at the break, but quickly turned it on in the second half. After shooting 38.9% (14-36) from the field in the first half, the Braves offense clicked in the final 20 minutes. In the second half, Bradley shot 25-39 (64.1%) from the floor, knocking-down nine second-half three-pointers after recording just three in the first half. The Braves used their efficient half to pull away from the Aces with a 96-53 win.
The Aces again got to the foul line more than their opponent as Evansville made 16 trips to the charity stripe, hitting 10 free throws, while Bradley attempted just 11 freebies on the evening, making six.
Contribute to AceNotes
To have content considered for inclusion in AceNotes, please submit a Marketing Request Form. Deadline for submission to AceNotes is 10:00 a.m. on the requested date of publication. Only articles concerning UE related/sponsored activities will be accepted. Articles submitted to AceNotes may be edited for length and clarity. Submitter contact information is at the end of each article.