| | |
| --- | --- |
| AceNotes Today | Thursday, January 14, 2021 |
Spring Semester PPE/COVID Testing Stipend
A stipend in the amount of $85 is being made available to assist UE students with the cost of necessary PPE and/or COVID testing.
Traditional students enrolled in the spring 2021 semester who have a valid 2020-2021 FAFSA on file and bank information entered on WebAdvisor, can expect to receive the stipend automatically as a direct deposit on Friday, January 15, 2021. This stipend is made possible through emergency funding from the CARES Act HEERF Grant that was made available for expenses that resulted in additional costs related to participation in academic and college-related activities due to COVID-19.
If you are a traditional student who has not filed a FAFSA and would like to be considered for this stipend, or any future COVID-related assistance, please submit the 2020-21 FAFSA at fafsa.gov and enter your bank information on WebAdvisor prior to the start of the spring 2021 semester.
Please contact the Office of Student Financial Services if you have any questions or need further assistance.
Martin Luther King, Jr. Celebration - January 18, 2021
UE's annual MLK Celebration will be held in a virtual format for 2021 due to COVID-19 guidelines. Zoom links are in each of the event titles below.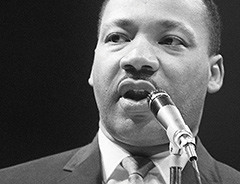 Symbolic March
During the Civil Rights March of 1965, activists gathered in Selma, Alabama, to complete a 54-mile trek to the state capital in Montgomery. This year, in celebration of Martin Luther King Jr. Day, UE will commemorate those 54 miles by encouraging you and others to continue the same mission. Join us by participating in a virtual march to raise awareness for social injustice in the United States.
You can participate by logging your miles spent walking, running, biking, or even swimming. The race will be held from January 1 to January 18, and together we will plan to complete the 54th mile at 11:00 a.m. on January 18. You can register online and even purchase a T-shirt to celebrate the march.
While this race is free to participants, individuals can make donations toward positive social change. All proceeds, including T-shirt sales, will go directly towards UE's Zerah Priestly Carter Scholarship and the Center for Diversity, Equity, and Inclusion. To make a donation, visit UE Alumni Online.
Virtual Celebration – 11:45 a.m.
Previous celebrations have included an outdoor rally that occurred prior to the symbolic march. This year, a virtual celebration will be held to kick-off the day's activities.

Local Leaders Panel Discussion – 2:00 p.m.
Join us for a panel discussion that includes UE community members as well as leaders in the Evansville community. The panel will be led by Melissa Moore, a UE alum and Secretary for the Legal Aid Society Board of Vanderburgh County.

Lectureship – 7:00 p.m.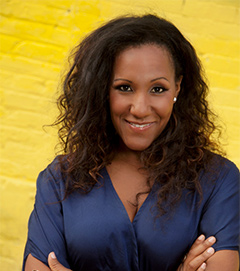 Each year, the Martin Luther King Lectureship is made possible by the generous support of William G. and Rose M. Mays. The 2021 lectureship will feature keynote speaker Karith Foster. For nearly two decades, speaker, humorist, and author Karith Foster has created a seismic shift in mindsets by addressing issues of free expression, diversity, and inclusion. Foster is the former co-host of controversial radio personality Don Imus and a former Fortune 500 human resources executive administrator, and is known as the visionary behind INVERSITY, a philosophy and methodology intentionally designed to revolutionize and transform the way we address issues of diversity and leadership. A nationally renowned public speaker, Foster has presented at the United Nations and to executives of the Chamber of Commerce C100, as well as Harvard, Stanford and other organizations.
After the lectureship, the 2021 Mays Legacy Award will be presented.
COVID-19 Testing Required for All Students
Given the current positive cases of COVID-19 in our local community, state, and across the country, the University has made revisions to testing requirements for the Spring 2021 semester. All full-time and part-time students must complete one of the following before returning to UE or the Stone Center for Health Sciences:
Submit a negative COVID-19 test
Submit documentation that you have had COVID-19 in the last 90 days
Submit documentation that you have received two doses of the COVID-19 vaccine
Negative test results must be:
• Administered no sooner than seven days prior to arrival.
• Uploaded no later than two days prior to the requested time.
Part-time students
Part-time students who are taking classes on the University of Evansville or the Stone Center for Health Sciences campus, or who have a need to be on campus prior to February 1, must submit a negative COVID test prior to beginning classes for the spring semester.

Students enrolled in All On-Line Courses
Students who are enrolled in ALL ON-LINE COURSES and have no obligation to be on the University of Evansville campus, or the Stone Center for Health Sciences campus, before February 1st are not required to submit a negative COVID test prior to beginning classes for the spring semester.

COVID-19 Clearance: Notifying Your Professors
After submitting your test result or a certificate of a second shot of the COVID-19 vaccine, you will receive an email from UE confirming your clearance and ability to participate in classes. This email must be forwarded to your professors prior to the start of classes.
Students attending class remotely must also update results no later than two days before the start of class. This requirement is for all students enrolled in online, hybrid, and face-to-face classes.
Submitting Test Results and Vaccine Documentation
The COVID-19 test must be an antigen or PCR test from an approved medical facility with documented results. Students will need to upload their documentation through the designated portal. Once results are uploaded and cleared by the University, students will receive an email confirmation that they are cleared to return to campus. The clearance email will be required upon arrival for move-in, as well as attending classes.
Students may be exempt from the required testing if they receive the COVID-19 vaccine. A validated certificate of a second shot of the vaccination must be submitted prior to your return. If you have only received one shot, a validated negative test must be supplied.
Upload your test: Be Safe - Test Upload

Students in University Housing
Similar to the fall semester, students living in university housing as well as Approved University Housing (fraternity houses), must schedule an appointment for moving into their assigned space.
Residence Hall Move-In Appointments
Village and Fraternity Move-In Appointments
Move-in appointments will not be approved without providing documentation of a negative COVID-19 test result as described above.
Students living Off-Campus
For students who do not live on campus, a negative test result must be submitted two days prior to the beginning of classes (January 17) but no sooner than seven days prior to the beginning of classes (January 12).
Additional information can be found on the Spring Testing link on the coronavirus webpage at www.evansville.edu/coronavirus.
Fitness Center Open
The Fitness Center is open and we're excited to see your masked smiling faces. Hours are 8am-5pm until January 19th. Normal hours resume on January 19th - 6:30am - 2pm and 3pm - 10pm. Please make sure to remember the Fitness Center will shut down and close from 2pm-3pm each day for sanitizing the equipment and facility. Time to kick those New Years resolutions back into action! We will be having a virtual yoga challenge to begin the semester and information on Intramurals, dance 2 fit classes, Zumba, and open-swim will be provided in the near future. Come work out with us!
Consent to Receive Electronic W-2s and 1095-Cs
The Office of Accounting/Payroll will be issuing W-2s for 2020 no later than January 31, 2021. You may choose 1 of 2 options to receive your W-2:
Electronic W-2 – If you provide your consent, you will be able to view/print in Self-Service as soon as they are ready. Notification will be sent through Ace Notes.
Paper W-2 – If you prefer, you can continue to receive your W-2 in the mail.
An electronic W-2 will give you earlier access than a mailed copy. It is IRS compliant and can be submitted with your tax return as usual.
To give consent for the electronic W-2, log in to Self-Service (https://selfservice.evansville.edu), and go to "Tax Information". Select "Receive my W-2 only in electronic form" and save.
If you are eligible to participate in the university's health plans, you may also give consent to receive your 1095-C form electronically here also. If you choose to withhold your consent to view/print your online W-2 and 1095-C, a paper copy will be mailed to your home address.
If you have questions, please contact Dawn Bury at ext 2159 or db287@evansville.edu.
Data Analysis Fundamentals Certificate
Are you an accounting senior student interested in differentiating yourself and building your foundational knowledge of Data Analytics? For the first time ever, the American Institute of Certified Public Accountants (AICPA), which boasts a strong membership of 431,000 in 130 countries, will offer the highly coveted 'Data Analysis Fundamentals Certificate' to UE accounting senior students as part of a special promotion. The certificate cost: $75.80, 80% off its original price. Upon completion of the online self-study course, students will receive a prestigious certificate and a digital badge which could be shared with online professional networks. To learn more about the Certificate, please check the following link: https://future.aicpa.org/cpe-learning/course/data-analysis-fundamentals-certificate
If you are interested in taking advantage of the one-semester special offer, please contact Rania Mousa, Associate Professor of Accounting, at rm190@evansville.edu.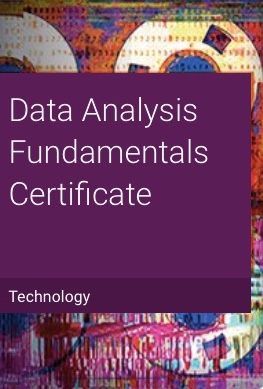 Student Health Center Closed for Winter Session
The UE Student Health Center will be closed for winter session starting Thursday, December 10 - January 18. Normal business hours will resume on Tuesday, January 19 at 8am. Please call security at 812-488-2051 for your emergent needs or email healthcenter@evansville.edu for non-urgent matters.
Employee Medical Clinic hours are unchanged during winter session. Please call 888-492-8722 for all employee clinic assistance.
ChangeLabs Receive Honorable Mention at 2020 Civvys!
The Center for Innovation & Change is pleased to report two of its ChangeLab projects received Honorable Mentions at the 2020 Civvys Awards. This event, hosted by the American Civic Collaboration Awards, highlights best practices in civic collaboration among National, Youth, and Local categories in America.
The first project receiving Honorable Mention was COVID Between the Coasts, a collaborative project with Que Pasa Midwest and WNIN. This ChangeLab was led by Darrin Weber, PhD, assistant professor of mathematics; and Tamara Wandel, PhD, associate professor of communications. During the fall semester, students conducted research to see how COVID-19 had specifically affected the Midwest, as the media largely reported on the pandemic from the East and West Coasts.
Evansville Adaptive Watersports was the second Honorable Mention at the Civvys. This project was the winning idea of Philip Jacobs at UE's first Community Changemaker Challenge. Afterwards, the project was guided by 3 ChangeLab students: Jamie Born, Ashlyn Thompson, and Jalyn Davis. This fall, Evansville Adaptive Watersports successfully launched and is making a difference in the lives of area residents with disabilities.
Congratulations to all who were involved with these two ChangeLabs! The complete list of results is available here.
UE Mourns the Passing of Dr. Ralph Templeton, Emeritus
Ralph Doles Templeton, age 93, of Evansville, IN, passed away at 3:35 a.m. on January 9, 2021, at Deaconess Gateway Hospital.
Ralph was born September 30, 1927, in Bloomington, IN, to the late Frank L. Templeton and Gladys (Doles) Templeton. He grew up in Bloomington, IN. After high school, Ralph enlisted into the United States Army. He was in the 2nd Constabulary Regimental Band in Freising, Germany. Ralph attended Indiana University, graduating with a Bachelor of Music Education in 1950. He was the band director in Carmel, IN when that was a small school (the senior class in 1952 had eighteen students). Ralph returned to IU for graduate studies and earned a Master of Music Education degree. From 1953 to 1968 he was a band director in Columbus, IN. After two years of graduate study at Indiana University, he taught psychology classes at Vincennes University. He received his PhD from Indiana State University in 1975. Ralph joined the School of Education at the University of Evansville in 1976 and taught there until he retired in 1992.
Ralph enjoyed family gatherings, traveling (especially in Europe), Volksmarch walks, live music performances and brief obituaries.
Ralph is survived by his wife of 31 years, Jean Templeton; daughters, Janet Heise (Stephen) from Bloomington, IN, Sue Deschene (Rick) from Shelburne, NS Canada; three grandchildren, Jeff Wyatt (Becky), Tobey Wyatt (Damien Jones), and Joseph Heise; four great grandchildren, Liam Wyatt and Reese Wyatt, and Kora Brady and Alessandra Wyatt. Additional survivors include those in his step-family from the Brackmann clan, Christine Hampton (Barry), and Tom Brackmann (Julie); their children and grandchildren, and the children and grandchildren of the late Steven Brackmann.
Ralph is preceded in death by his parents, Frank and Gladys Templeton, infant son and two 2 sisters, Ruth Kirkpatrick and Marti Irick.
Funeral Services will be held at 1:00 p.m., Wednesday, January 13, 2021, at Our Redeemer Lutheran Church, 1811 Lincoln Ave, Evansville, IN with Pastor Tom Wenig officiating. A Live Stream will be available beginning twenty minutes prior to the service time. Please visit www.boonefuneralhome.net, select your loved one's obituary, scroll to the bottom of the page, and click Live Stream. Burial will be in Lutheran Cemetery.
Friends may visit from 11:00 a.m. until time of service, Wednesday, January 13, 2021, at Our Redeemer Lutheran Church.
Memorial Contributions may be made to: Our Redeemer Lutheran Church Memorial Trust Fund at 1811 Lincoln Ave, Evansville, IN 47714.
Arrangements are being handled by BOONE FUNERAL HOME EAST CHAPEL – A Family Tradition Funeral Home, 5330 Washington Avenue, Evansville, IN.
Condolences may be made to the family online at boonefuneralhome.net.
UE Golf Teams Announce Spring Schedules
Entering his first season at the helm of the University of Evansville men's and women's golf teams, head coach John Andrews has announced the 2021 spring schedules for both squads.
"I really look forward for the student-athletes on both of our teams to be able to have the opportunity to compete in the spring," Andrews stated. "It feels like a long time since they have had the chance to play in a competitive match. We are all very excited to get back on the course."
Evansville's men will be the first to take the course on February 8 with a trip to Dade City, Fla. For the Earl Yestingsmeier Match Play. They will have four weeks off before returning to Florida on March 8-9 for the Benbow Invitational in Jacksonville Beach. Their second March tournament takes them to Sevierville, Tenn. For the Bobby Nichols Intercollegiate from the 14th through the 16th.
Next up is the Murray State Invitational on April 5-6 before the regular season wraps up with a tournament hosted by Tennessee State on April 12-13 in Nashville. Loyola is slated to host the Missouri Valley Conference Championship on April 26-27 in Chicago.
The ladies open play a week after the men with a trip to Amelia Island, Fla. For the Amelia Island Collegiate on Feb. 15-16. Following a 3-week layoff, the Aces join the men in Jacksonville Beach for the Benbow Invitational from March 8-9.
UE wraps up its season with a busy stretch that includes four events over the course of 23 days. It begins at one of the most prestigious courses in the country as the Aces travel to the Pinehurst Women's Intercollegiate in Pinehurst, N.C. It is the program's first trip to the event, which is set for March 29-30. A quick turnaround will see the Aces travel to the Indiana State Spring Invite on April 4-5 in Terre Haute before taking part in the Murray State Jen Weaver Intercollegiate on the 9th and 10th of April.
Following the completion of the regular season, UE heads to the MVC Championship. Southern Illinois will host the tournament in St. Charles, Mo. on April 19 and 20.
Contribute to AceNotes
To have content considered for inclusion in AceNotes, please submit a Marketing Request Form. Deadline for submission to AceNotes is 10:00 a.m. on the requested date of publication. Only articles concerning UE related/sponsored activities will be accepted. Articles submitted to AceNotes may be edited for length and clarity. Submitter contact information is at the end of each article.