| | |
| --- | --- |
| AceNotes Today | Wednesday, December 9, 2020 |
Fall Feedback for Spring Success
We have finally made it to the finish line this semester, and we're proud of each of our students for helping to make it a successful one!
As we look ahead to Spring 2021, we want to know how we can improve based on your feedback. In particular, we want to know about:
• Your overall educational experience while taking in-person or online classes
• Your emotional health and wellness
• Your experience in quarantine (if you tested positive for COVID or had close contact with someone who did)
Students: share your thoughts in this survey: uesurvey.evansville.edu/COVIDFA2020
The survey takes 10-15 minutes to complete, and all responses will remain anonymous unless you provide an email for follow-up. Having as much feedback as possible before winter break will be very helpful, so please complete the survey by 5:00 p.m. on Friday, December 18. While the survey will remain open through Winter Break, early responses will have a greater impact on our Spring 2021 plans.
With your feedback, UE faculty, administrators, and staff will be better able to focus our efforts and resources in helping to ensure you have a safe and successful spring semester.
Early Timecard Submission for 12/24/20 Payroll
In order to process the December 24th payroll before the holiday break, the Accounting & Audit/Payroll Department is requesting the following:
All students and staff please submit timecards by Saturday, December 12th for the 12/6/20-12/19/20 pay period. Please note that this is a full week early so that your pay is not delayed.
Supervisors are asked to approve timecards before noon on Monday, December 14th.
Any supplemental pay request forms should be submitted to payroll before Friday, December 11th.
Thank you, and please contact Dawn Bury at EXT 2159 or db287@evansville.edu if you have questions.
UE Provides Free Voluntary COVID-19 Testing for Students and Employees on December 4, and 7-9
The University is providing free voluntary COVID-19 testing for students and employees on December 4, and 7-9.
The Indiana State Department of Health (ISDH) provided University of Evansville the Abbot BinaxNOW rapid-result COVID-19 testing kits. These tests, which are much less invasive than standard deep nasal swabs, only swab the inside tip of the nostril. The results of the test will be available approximately 15 – 30 minutes after testing through the NAVICA mobile app.
Testing information:
Who can get a rapid-result test:
Students who are symptom free, have not tested positive in the last 90 days for COVID-19.
Who should not get a rapid-result test:
Students experiencing symptoms should NOT participate in the rapid-result testing program. Symptomatic students should pursue a standard PCR COVID-19 test at a local medical facility.
Students who have tested positive in the last 90 days will not be allowed to receive this antigen rapid-result test, as they are expected to have antibodies that will result in a positive test.
For more information and to Register online at https://www.evansville.edu/coronavirus/rapid-result-test.cfm
Check out The Holiday Hub!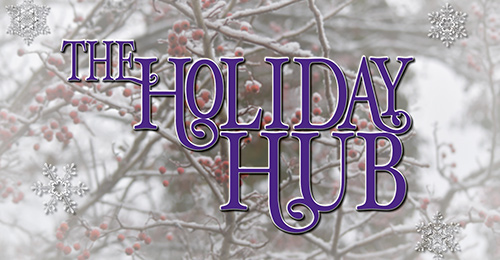 The holiday season is finally upon us! In previous years, UE has held a Christmas on Campus event that includes carriage rides, a tree-lighting ceremony, Vespers service, a visit from Purple Santa, and more. Health and safety guidelines prevented us from having our on-campus event, but we still wanted to find a way to celebrate with our students, faculty, staff, and alumni. Let's welcome the spirit of the season with The Holiday Hub!
The Holiday Hub is an online page that incorporates many of the well-loved elements from our annual event, along with materials for the virtual environment we have come to know so well. We invite you to check out all of the fun and festive content, which includes video messages, coloring pages, a Vespers message, and more. There may even be a visit from Purple Santa!
We hope you have a wonderful holiday season while you are home for the holidays.

"Our Time is Now": Martin Luther King, Jr. 2021 Celebration
The University of Evansville will host a celebration for Dr. Martin Luther King, Jr. on January 18, 2021. The annual event will be held in a virtual format this year to accommodate COVID-19 guidelines. Each activity will be available online, and the event is free and open to the public. Zoom links for each of the day's activities are on the CDEI webpage. The 2021 theme is "Our Time is Now" and highlights one of King's famous quotes, "The time is always right to do what is right."
The schedule of events is available below.
Symbolic March – January 1-18, 2021
To commemorate the 54-mile Civil Rights March of 1965, UE will hold a virtual symbolic march. Between the dates of January 1-18, participants can log miles online through walking, running, biking, or swimming. At 11:00 a.m. on the day of the celebration, UE encourages participants to complete the 54th mile together.
While there is no registration fee, individuals can make donations toward positive social change at uealumnionline.com/MLKDay2021. All proceeds will go directly towards UE's Zerah Priestly Carter Scholarship and the Center for Diversity, Equity, and Inclusion.
Virtual Celebration – 11:45 a.m.
The celebration will culminate with the 54-mile march and kick-off the rest of the activities for the day. Speakers will include President Pietruszkiewicz; Rob Shelby, PhD, chief diversity officer; members of the Black Student Union; and lectureship keynote speaker Karith Foster.
Local Leaders Panel Discussion – 2:00 p.m.
The discussion will include leaders from the Evansville community. The panel will be led by Melissa Moore, a UE alumna and secretary for the Legal Aid Society Board of Vanderburgh County.
Lectureship – 7:00 p.m.
Made possible by the generous support of William G. and Rose M. Mays, the 2021 lectureship will feature keynote speaker Karith Foster. For nearly two decades, the speaker, humorist, and author has created a seismic shift in mindsets by addressing issues of free expression, diversity, and inclusion. A nationally renowned public speaker, Foster has presented at the United Nations and to executives of the Chamber of Commerce C100, as well as Harvard, Stanford and other organizations.
This Week in Music
Department of Music Features Small Ensembles
As part of our ongoing streaming concerts series for the fall, the Department of Music features various small student ensembles this Tuesday, December 8 at 7:30 p.m. The concert will open with the UE Purple Quintet and close with the UE Orange Quintet, (both brass groups.) Additional featured student performing groups include the Flute Ensemble, String Ensemble, Percussion Ensemble, and the UE Horn Choir. Visit the following link on or after Tuesday evening to enjoy a variety of musical combinations: https://www.evansville.edu/majors/music/calendar.cfm
UE University Choir Featured on Campus Holiday Hub
One of the highlights each year for the University Choir is performing at UE's annual Candlelight Vespers. Although we are saddened to not be able to hold Candlelight Vespers this year, UE has created the online "Holiday Hub" for the entire campus community. In addition to a Vespers message, the Holiday Hub features recordings of the University Choir performing advent and Christmas anthems from previous Vespers services, as well as congregational favorites such as 'O Come, All Ye Faithful" and "Hark! The Herald Angels Sing!" Visit the Holiday Hub at: https://www.evansville.edu/theholidayhub/. You can also go directly to the choral highlights at: https://soundcloud.com/user-521414197/sets/choral-highlights-from-ue-candlelight-vespers
Student Health Center Closed for Winter Session
The UE Student Health Center will be closed for winter session starting Thursday, December 10 - January 18. Normal business hours will resume on Tuesday, January 19 at 8am. Please call security at 812-488-2051 for your emergent needs or email healthcenter@evansville.edu for non-urgent matters.
Employee Medical Clinic hours are unchanged during winter session. Please call 888-492-8722 for all employee clinic assistance.
The Ohio River and You: Why Should You Care?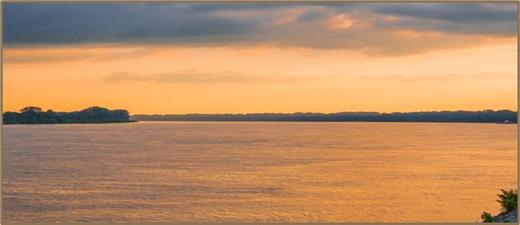 The Ohio River and You
Why you should care and what you can do.
What's runoff?
When water flows, it picks up dirt, dust, and debris with it. On a roadway, those pollutants could include sediment, metal, rubber, oil, fertilizers, antifreeze, cigarette butts, pesticides, etc. The Ohio River, which supplies six states their daily water, is in dire need of assistance to help combat runoff and keep the water clear!
What can you do?
Try carpooling or using bikes as your mode of transport. Do not over-fertilize your yard or use an environmentally-friendly fertilizer. Make sure your car is not leaking any sort of fluid before you drive it. Try and limit your one-use items and find more sustainable options, but most importantly…
DO NOT LITTER!
Changes to UE International Insurance Program
On November 3, 2020, UE insurance partner announced a few changes to the UE international insurance program including the following:
Europ Assistance, UE's international travel assistance partner has changed its name to Generali Global Assistance (Generali). However, services remain the same.
The new GardaWorld program now provides expanded information offerings (country briefings, alerts, medical network, and additional security information) and a mobile phone app that can be downloaded for real-timed information and alerts.
For more information, please visit the Risk Management and Travel websites located on UE MyPortal.
Winners of High School Truth, Meaning, and Value Essay Competition Announced
The Department of Philosophy and Religion would like to announce the winners of the 2nd Annual Tri-State Truth, Meaning, and Value Essay Competition. Eligible contestants are high school students who live in counties surrounding the university. This year's question was provided by Dr. Jones: "How can we be happy and live meaningfully in the Internet age?" Each essay was assessed on its academic merit, creativity, expression of practical wisdom, and proper use of grammar and form.
This year's first-place winner was Andrew Belcher (Madisonville North Hopkins High School) for his essay, "Hey Siri—How Can I Be Happy?: Finding Meaning in a Digital World." The second-place winner was Malena Ferrero (Castle High School) for her essay, "Living Your Own Life." The third-place winner was Reagan Lawrence (South Spencer High School) for an essay titled, "Looking Past the Phone."
The first-place winner will receive a $500 cash prize, and the second and third place winners will receive a cash prize of $250 and $100, respectively. All three winners will also receive a $1,000 scholarship to the university.
Two awards of "Honorable Mention" went to Emma Willett (Union County High School) and Elizabeth Pace (North High School).
Contestants were given the following context for the essay question which was to be answered with a 1,500 essay:
"Modern technologies have changed how we work, learn, play, and socialize, and have even changed how we think. The internet in particular has revolutionized industry, inspired and fueled achievements that were unthinkable to previous generations, and democratized information by creating and providing global access to the largest information repository in the history of humankind. But despite benefiting from these technological advances, in many ways we have failed to flourish in the new world that we have created. The technology that was meant to bring us together often leaves us feeling more isolated than before. Depression and anxiety disorders are on the rise. Misinformation and conspiracy theories spread rapidly across social media. Political divisions have deepened and become increasingly bitter. Many of us are, to put it simply, unhappy.
Unhappiness is probably not an inevitable result of technology, but our current problems do suggest that we may need new strategies for living well in our new digital world. How can we be happy and live meaningfully in the internet age?"
Aces to Open Ford Center Slate on Wednesday
Playing its latest home opener in over 25 years, the University of Evansville men's basketball team will take to the Ford Center floor for the first time this season when the Purple Aces face Eastern Illinois at 6 p.m. on Wednesday evening. ESPN+ and the Purple Aces Radio Network will have the broadcast.
Home Opener
Evansville's Dec. 9 home opener is the latest since the 1994-95 campaign when the Aces took on Illinois State in a Dec. 10 opener, winning by a 78-51 final
Interestingly enough - that was the Aces first game as members of the Missouri Valley Conference
The 10th season of play at the Ford Center commences with Wednesday's game - through nine openers at the venue, UE is 8-1 with the lone setback being a 56-50 loss to Buffalo in 2012
Last Time Out
Four Aces players set career marks last Wednesday in a 93-87 double overtime loss at UT Martin
Trailing for most of the game, the Aces rallied to take a 3-point lead in the final minute before a UT Martin triple at the buzzer sent the game to overtime where they would eventually win in two extra periods
Noah Frederking led Evansville with 22 points while Shamar Givance (17), Jax Levitch (15), Thomasi Gilgeous-Alexander (11) and Gage Bobe (9) all set the career scoring marks
Looking Back
For the second game in a row, the Aces face a team for the first time since the 2015 CIT Championship run
In the second game of that tournament, UE traveled to Charleston, Ill. to face the Panthers where they earned a dominant 83-68 win
D.J. Balentine led UE with a game-high 22 points while Egidijus Mockevicius recorded 21 points and 16 rebounds
Setting the Scene
Wednesday's home opener pits the Aces against EIU, who enters play on a 2-game win streak following a double overtime win at Green Bay on Saturday
Despite an 0-3 mark, the Aces have numerous bright spots following the first three games of the season
Noah Frederking is 5th in the MVC averaging 16.3 PPG and is coming off of back-to-back 20+ point games while Jax Levitch has risen to a tie for third in the league with 7.0 rebounds per game
The Aces look to end a 22-game losing streak, the longest in program history
20-20
Entering his senior season, Noah Frederking had just one 20-point game to his credit at UE, but he has come out on fire in 2020 with consecutive efforts of 20 or more
He finished with 20 versus Prairie View A&M before pouring in 22 at UT Martin where he was 8-of-13 from the field and 6-of-9 from outside
Frederking ranks 5th in the MVC with 16.3 points per game and is second with 3.3 triples per contest
Over the final 16 games of the year, Frederking was looked upon to log some big minutes, playing 26.6 minutes per game over that span; he ranks second thus far in 2020 with 35.0 minutes per contest, a tally that is third in the Valley
Last season, Frederking finished the year shooting 31% from outside, but has been much more efficient this season, checking in at 47.6% - one of the top percentages in the league with at least 20 attempts (10-of-21)
He paces the conference with a perfect 100% free throw total (7/7)
Making an Impression
Thomasi Gilgeous-Alexander set career marks in nearly every category at UT Martin including: points (11), field goals (4), attempts (6), rebounds (5), assists (4) steals (1) and minutes (20)
The redshirt freshman was limited to six minutes over the span of three games last season due to injury but has improved this year as his playing time has increased
Gilgeous-Alexander has played at least 14 minutes in all three games thus far
He posted three rebounds and two helpers against PVAMU
Well That Didn't Take Long
Gage Bobe continues to take full advantage of his increased playing time this season
At UT Martin, Bobe played 22 minutes and set his scoring high with 9 points, all coming from outside where he was 3-for-4
The walk-on logged 16 minutes of work in the opener at Louisville
As a freshman - he played 12 minutes over the entire season
Bobe connected on his first field goal against Prairie View A&M
Scouting the Opponent
Eastern Illinois comes to the Ford Center riding a 2-game win streak
Following a tough road swing that saw them travel to Wisconsin, Marquette and Dayton, the Panthers rebounded with wins over Chicago State and Green Bay to move to 2-3 on the season
On Saturday, EIU outlasted the Phoenix in double overtime, 93-91
Josiah Wallace sits atop the Panther squad with 17 points per game and is coming off of a stellar 27-point outing at Green Bay
Wallace was 9-for-16 from the field and hit 9 of his 11 free throw tries
Mack Smith and Marvin Johnson are tied for second with 9.2 PPG
Dr. Patel-Dovlatabadi Contributes to Weekly Review from Indiana CTSI
Dr. Payal Patel-Dovlatabadi, associate professor of public health, has contributed to the Indiana Clinical and Translational Science Institute's COVID-19 Expert Review and Emerging Literature.
In her review, Dr. Patel-Dovlatabadi discusses the impact that the pandemic has on mental health. Specifically, she focuses on the prevalence of mental health issues in healthcare workers and college students.
You can read the full article here. The review was published on Monday, December 7.
Contribute to AceNotes
To have content considered for inclusion in AceNotes, please submit a Marketing Request Form. Deadline for submission to AceNotes is 10:00 a.m. on the requested date of publication. Only articles concerning UE related/sponsored activities will be accepted. Articles submitted to AceNotes may be edited for length and clarity. Submitter contact information is at the end of each article.