| | |
| --- | --- |
| AceNotes Today | Monday, November 23, 2020 |
Free Voluntary COVID-19 Testing for Students
ATTENTION STUDENTS:
The University is providing free voluntary COVID-19 testing to students who are leaving campus to go home for Thanksgiving Break, Monday-Wednesday, November 23-25.
The Indiana State Department of Health (ISDH) notified the University of Evansville late this week that they are making the Abbot BinaxNOW rapid-result COVID-19 testing kits available to higher education institutions in Indiana. These tests, which are much less invasive than standard deep nasal swabs, only swab the inside tip of the nostril. The results of the test will be available approximately 15 – 30 minutes after testing through the NAVICA mobile app.
The goal of this antigen rapid-result test is to provide students with important health information so they can plan accordingly when they arrive home for the holidays. Students who are remaining on campus for Thanksgiving and leaving in December will have an opportunity to be tested prior to their departure from Evansville.
Testing information:
Who can get a rapid-result test:
Students who are symptom free, have not tested positive in the last 90 days for COVID-19, and are leaving to return home for Thanksgiving Break.
Who should not get a rapid-result test:
Students experiencing symptoms should NOT participate in the rapid-result testing program. Symptomatic students should pursue a standard PCR COVID-19 test at a local medical facility.
Students who have tested positive in the last 90 days will not be allowed to receive this antigen rapid-result test, as they are expected to have antibodies that will result in a positive test.
Rapid-result Testing Location:
Eykamp Hall, Room 253, Ridgway University Center
Monday, November 23 from 9:00 a.m. – 8:00 p.m.
Tuesday, November 24 from 9:00 a.m. – 8:00 p.m.
Wednesday, November 25 from 9:00 a.m. – Noon
Register online at https://www.evansville.edu/coronavirus/rapid-result-test.cfm
Please follow these important testing steps:
Download the NAVICA mobile app.
Follow the prompts and create an account.
On the Test Center Page click the blue "Display NAVICA ID" Button.

Arrive 5 minutes before your scheduled time, use the main stairwell, and check in at Room 253 in Eykamp Hall on the second floor of Ridgway University Center.
Bring a photo ID.
Bring your mobile device to scan your test so you can receive your results.
If you test positive, you will be asked to:
Take a standard PRC COVID-19 test (nasal swab) at a local medical facility,
Complete the UE self-reporting form, and
Create a plan to self-isolate when returning home.
Even with a negative result, it continues to be very important that that we continue to follow safety protocols such as wearing masks and/or face coverings, maintaining social distancing, and washing hands frequently with warm water or using hand sanitizer with at least 60% alcohol.
Just as it is important to protect your UE community, we want to help you protect your family members as you return home. Receiving an antigen rapid-result test is a quick and convenient way to check for COVID-19.
Our UE community has done an outstanding job of protecting our campus and our Evansville community. We thank you for your continued caring for each other and for doing your part as we navigate this global pandemic.
Stay Healthy Aces and have a Happy Thanksgiving,
Coronavirus Task Force
Dr. Gordon Thanks Campus Community while the Rest of the Bio Dept Hangs Their Head in Shame
Before the fall semester began the Bio department met to strategize how we would approach this pandemic threatened semester. No one reasonably thought that we'd make it through the semester without having to close campus. Wagers were placed by all as we attempted to guess the date we'd be forced to close. Only the unreasonable Dr. Gordon bravely stated: "I think we'll make it work, we're going to muddle through." Incredulous colleagues laughed at his folly. They hang their heads in shame now. So thanks to the entire campus for validating Dr. Gordon's wager and doing the hard work to make this semester a success! And keep wearing those masks over break!
Flu Shots are Still Available at the UE Health Clinic
Flu shots are still available at the UE Health Clinic for all students and employees!
Getting a flu shot is an important step for protecting yourself and your fellow Aces from getting the flu this season. With COVID-19 still a concern and living in a residential community, this precaution becomes more important than ever, especially as it can help keep valuable resources available to those with COVID-19.
Flu shots are not required by the University, but strongly recommended. This year, flu shots are FREE for all students, as well as employees and their dependents enrolled in UE health insurance. Employees not covered by UE health insurance may receive a flu shot for $20. You always have the option to get your flu shot from your primary care provider or choose the best location or provider for your health.
Vaccines are available Monday-Friday, 8:00 a.m. - 5:00 p.m.
Save the Date - MLK Day Events 2021
Events to Honor Dr. Martin Luther King, Jr 2021
54 Miles to Social Change
Starting January 1, 2021 and ending January 18, 2021 participants can walk, run, bike, swim 54 miles to commemorate the miles marched between Selma and Montgomery, Alabama in 1965. Participants will be able to purchase event shirts, make a donation, and solicit sponsors. All money raised will go toward funding UE's Zerah Preistly Carter Scholarship and the Center for DEI.
Event registration information is forthcoming. #54MilestoSocialChange
Christmas Worship Near Campus
If you'll be staying in Evansville over Winter Break and need a place to worship during Advent and Christmas, there are three churches less than a half-mile from campus, each of which is connected to our UE community.
METHODIST TEMPLE
Sunday (virtual only), 8:30AM and 11AM
Christmas Eve Communion, 4PM
REDEEMER LUTHERAN
Sunday (mask required), 8AM and 10:30AM
Wednesday, 12PM and 6PM
Christmas Eve (RSVP required), 7PM and 11PM
ST. BENEDICT'S
Sunday, 8AM and 10:30AM
Tuesday-Saturday, 9AM
Christmas Eve (RSVP required), 2PM, 4PM, 10PM, and 12AM
AcesHaven Food Pantry Available for Students Prior to Thanksgiving Break
AcesHaven is a student established resource center that features a fully stocked food pantry to help students who are facing food insecurities. University breaks can be especially challenging for students without resources, but there is help available! Please visit the food pantry or other resources below BEFORE Thanksgiving Break.
Aces Haven Pantry
If you are unsure about how you will get your next meal, please stop by our pantry, as we believe no Purple Ace should be hungry. AcesHaven is located in Neu Chapel, right inside the back entrance (closest to Memorial Plaza). Please take only what you need, as we want to make sure we have enough for everyone seeking assistance. It will be unlocked from 7am-10pm each day and will operate on the honor system. Neu Chapel will be closed for break, so please visit before end of day Wednesday.
Electronic Food Pantry
Additionally, we have established an electronic food pantry that allows us to transfer donated AceBucks to students who have a verified need. Please contact Student Financial Services to discuss this option.
Student Leadership Speaking Opportunity
This year's Student Leadership Conference will be focused on the topic of Overcoming. We are looking for 3 students who would like to share their experiences with overcoming challenges, mental health, stress, fear, failure, even the unknown. The conference will take place on March 13th, 2021. If you or a student you know would be interested in speaking please complete the following application. Questions can be emailed to Kaitlyn Luczak (kl241). Applications are needed by January 30th, 2021.
Applications can be found here: https://form.jotform.com/203134610048140
2020-21 Student Consumer Information
The U.S. Department of Education requires universities to disclose consumer information to prospective and enrolled students, parents, and employees. This information is available on the University of Evansville website at https://www.evansville.edu/student-financial-services/student-consumer-information.cfm.
Questions may be directed to the Office of Student Financial Services at 800-424-8634, 812-488-2364, or studentfinancialservices@evansville.edu.
A paper copy of this information is available upon request. Information included on the Consumer Information page:
Academic Programs
Accrediting and Licensing Agencies
Alcohol and Drug Policy/Prevention Programs
Athletics Program Participation Rates and Financial Support Data
Code of Conduct
Copyright Infringement Policy and Peer to Peer File Sharing Information
Cost of Attendance
Diversity – Student Body Diversity by Gender, Ethnicity, and Pell Grant Status
Emergency Response and Evacuation Information
Employment and Graduate School Information for Recent UE Graduates
Family Educational Rights and Privacy Act (FERPA)
Federal Student Financial Aid Penalties for Drug Law Violations
Financial Aid Credit Balance Refund Policy
Financial Aid Information
General Information
Graduation Rates by gender, race and ethnicity, and selected financial aid groups
Graduation Rates for General Student Body
Graduation Rates for Student-Athletes
Grievance and Complaint Procedures
Health Insurance Portability and Accountability Act (HIPAA)
Missing Person Protocol
Net Price Calculator
Program Closure Policy
Refund Policy and Return of Title IV Funds
Retention and Graduation Rates of Degree-Seeking, First-Time, Undergraduate Students
Satisfactory Academic Progress Policy
Security and Fire Safety Report
Services and Facilities for Students with Disabilities
Student Loan Forgiveness, Cancellation, and Discharge
Study Abroad
Teacher Preparation Accountability
Textbook Information
Transfer Policies on Credits that Transfer to UE
Transfer Articulation Agreement Partner Colleges
Vaccination Policies
Verification Policy
Veteran Information
Voter Registration Information
2020 Employee Holiday Schedule
The University of Evansville will be closed during the holidays to allow our employees to enjoy this special time with their families, and this year, we extended the traditional winter holiday break by one week from the traditional . The following November – December – January holiday schedule will be observed:
Thanksgiving
Wednesday, November 25: Open (classes are scheduled, with offices open until 3 p.m.)
Thursday, November 26: Closed
Friday, November 27: Closed
Winter Holiday Break
Closed Wednesday, December 16 through Friday, January 1
Offices reopen Monday, January 4, 2020
2021-2022 FAFSA is Open
File the 2021-22 FAFSA by April 15 at www.fafsa.gov.
Continuing students should file the 2021-22 Free Application for Federal Student Aid (FAFSA) to apply for federal, state and University need-based financial aid, including all federal student loans. UE's FAFSA code is 001795.
Filing by April 15 is essential for Indiana residents to receive state aid, and highly recommended for all.
Questions regarding the FAFSA should be directed to the Student Financial Services (Olmsted Administration Hall, Room 105) at 812-488-2364.
Joanne Scott Massey - When Clay & Paint Collide
Exhibit: September 28 – November 25, 2020
Student Workshop: Sept. 29, 1:15-4pm
Student Gallery Lecture: Sept 30, 10:00-11:30am
Artist's Reception & Public Gallery Lecture: October 1, 6:30-8:00pm (Lecture at 7:00)
All events are in the Melvin Peterson Gallery
Masks and Safe Distancing will be observed
Emerging Contemporary Artist Lecture Series supported by the Efroymson Family Fund and the Dept.of Art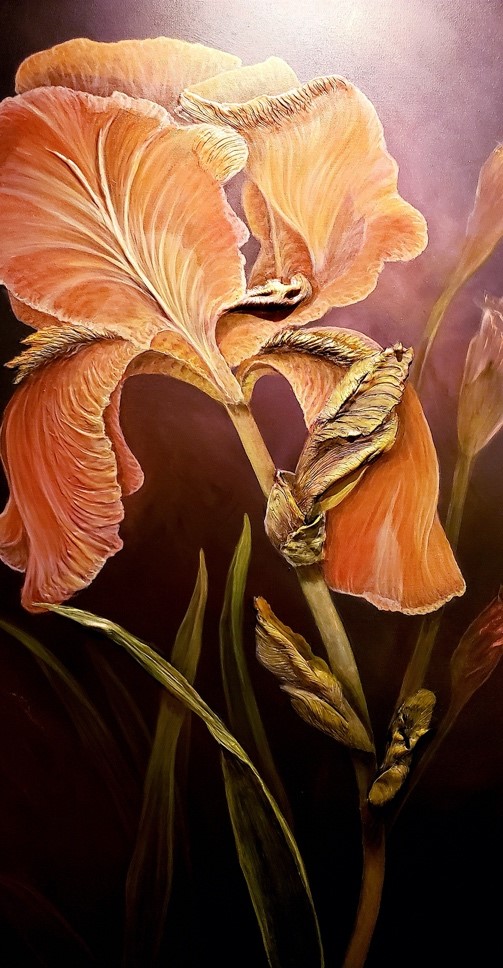 UE Mourns the Loss of Hugh Ahlering
The University of Evansville mourns the loss of all-time basketball legend Hugh Ahlering, who passed away on Wednesday at the age of 88 following a long bout with leukemia. Ahlering was the Most Outstanding Player of the 1959 NCAA College Division Tournament and led the Purple Aces to the first of five National Championships that season. The 1973 UE Athletics Hall of Fame inductee saw his No. 20 jersey retired in 2018. A graduate of Bosse High School, Ahlering came to UE following a tour of duty in Korea. The entire UE community extends its condolences to the Ahlering family.
Contribute to AceNotes
To have content considered for inclusion in AceNotes, please submit a Marketing Request Form. Deadline for submission to AceNotes is 10:00 a.m. on the requested date of publication. Only articles concerning UE related/sponsored activities will be accepted. Articles submitted to AceNotes may be edited for length and clarity. Submitter contact information is at the end of each article.