| | |
| --- | --- |
| AceNotes Today | Monday, November 2, 2020 |
Share your holiday traditions and greetings!
The holiday season is quickly approaching, and our fall semester is quickly coming to a close! As you prepare to head home for the holidays, UE wants to know: what is your favorite holiday tradition?
The University would like to feature a video sharing the holiday traditions of students around the world and in America, and we need your help! If you'd like to be included in this project, please record a video sharing your favorite tradition. Our students and faculty come from diverse backgrounds, and the holiday season is a great time to learn about cultures and traditions!
Additionally, if you are an international student or come from a multicultural background, we would like to learn more about your holiday greetings. Please record a short video sharing your holiday greetings in your native language and UE will create a video showing holiday messages from around the world!
All videos can be uploaded to a designated OneDrive folder. You may also provide a link to the file on OneDrive, Dropbox, or Google Drive and email jb855@evansville.edu. Please upload all videos by Wednesday, November 18!
Some video guidelines to keep in mind when recording:
Film your video horizontally (wide screen)
Don't record your video extremely closeup (in case cropping is necessary)
Leave a 2 or 3-second gap before you start speaking so your voice isn't cut off in the videos
If you choose to record outside, make sure there is no wind noise or other sounds in the background
If you have any questions, please contact Julie Bryant, university relations coordinator, at jb855@evansville.edu.
Support Physical Therapy Club's Thanksgiving Food Drive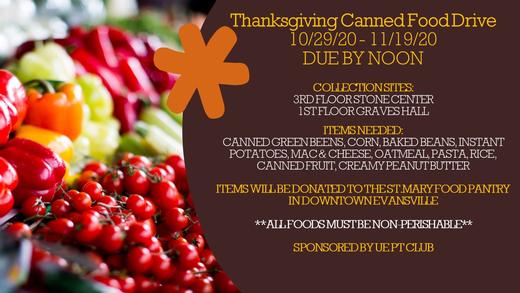 UE's PT Club is sponsoring a Thanksgiving Canned Food Drive to support our neighbors in need. The food items will be donated to the Food Pantry at St. Mary and John Catholic Church in downtown Evansville. Collection sites are the 1st floor of Graves Hall and the 3rd floor of Stone Center through November 19 by Noon. The items needed are canned green beans, corn, baked beans, instant potatoes, mac & cheese, oatmeal, pasta, rice, canned fruit, and creamy peanut butter.
The St. Mary Food Pantry opened its doors more than 20 years ago when the parish realized the great need to provide food for the hungry in downtown Evansville. They began by assisting a few families each month. Since then, the Food Pantry has grown tremendously, now assisting more than 250 households per month.
This Week in Newman Club
Check out what Newman Catholic Club is up to this week! All are welcome!
Newman Night:
Fr. Tyler Tenbarge and Sister Jessica Vitente will be answering questions about vocations you may have. Wednesday (11/4) at 7pm in Eykamp.
*First FIVE people will get a tshirt!*
Catholic Mass:
Mass in Neu Chapel resumes! Sunday (11/8) at 1pm in Neu Chapel.
Small Group:
Annie Sheridan's small group's theme is Fear Not: How to Live Fully in Christ. Tuesdays 7pm at Newman House*.
Lesley Gerster and Michaela Kunkler's small group's theme is Pope John Paul's Letters to Women. Thursdays 7:30pm at Newman House.
Liturgy of the Hour:
Join for prayer at the Newman House* at 6:30pm on Thursdays.
Rosary:
Participate in the Rosary on Sundays after mass at 2pm at the Newman House.
Other:
Pick up your FREE spiritual books outside outside the Newman House* lawn. These will be available all day Thursday and 8:30am-1pm on Friday.
*Newman House: 1901 Lincoln Ave
Want to be updated about Newman and become a member?! Follow us on instagram at ue_newman and become a member using the link https://docs.google.com/forms/d/e/1FAIpQLSfF145Vhanwk7UFrJhzYBHAPOPhNnkfbKTmzraNuMh3jy41Yw/viewform.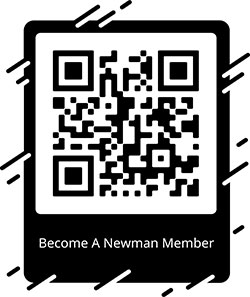 I-House New Zealand
This week in I-House we have Jayme-Lee Hunter. She is a senior soccer player majoring in civil engineering. Born in New Zealend, she loves drinking coffee and staying outdoors. Her favorite part of UE is the community that fill the university she chose to play to with life. Join us and learn more about New Zealand and Jayme on Eykamp 253 at 7pm on Wednesday November 1st!
Louisville Mega Caverns on Nov. 7
The Venturing Crew has organized an excursion into the Louisville Mega Caverns. This event is open to the entire UE community with a fee of $40. There will be high ropes, underground zip-lining, and lots of friends and memories to make. Sign up on UEngage before November 4, 2020. If you have any queries, contact hd94@evansville.edu.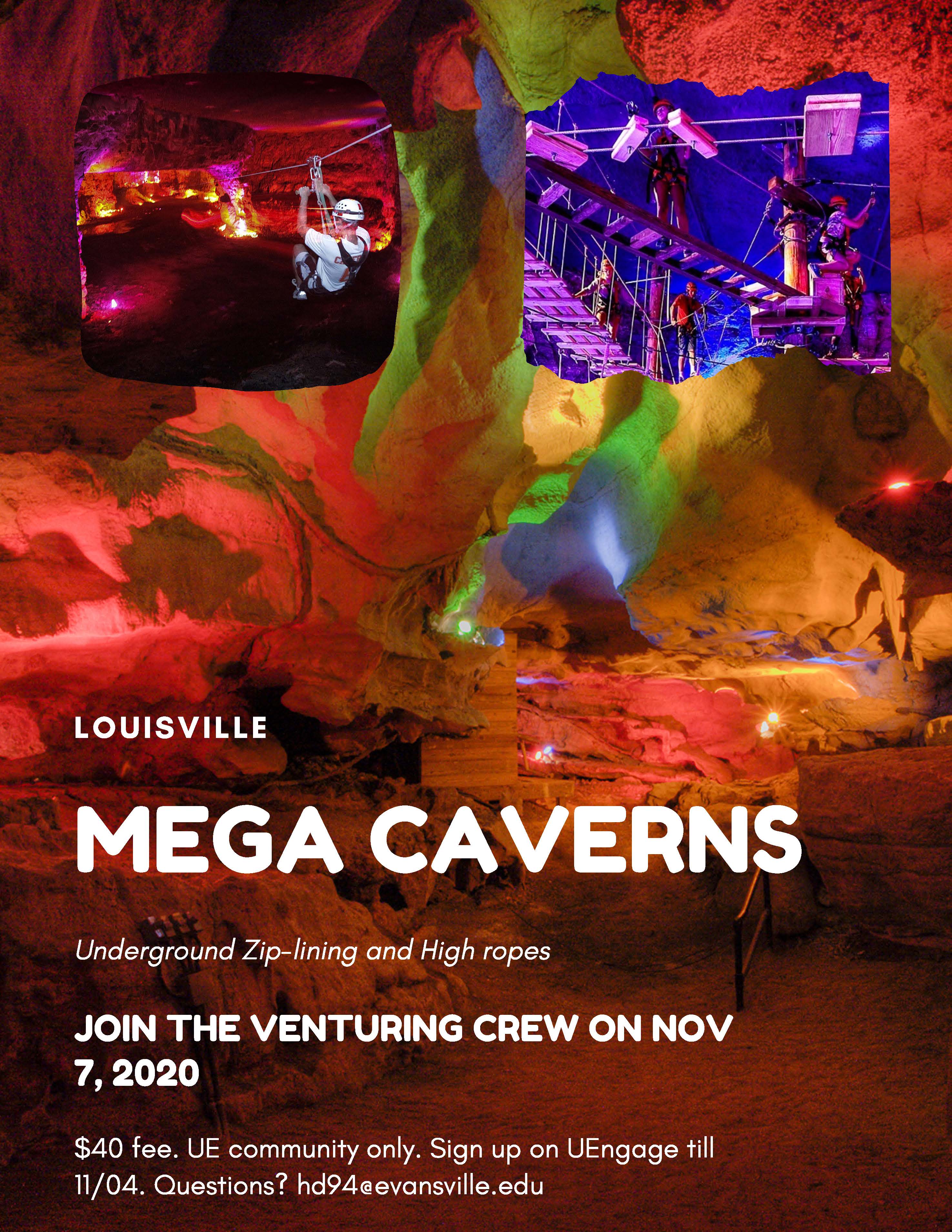 UEvents Online Series-Lecture Event – The Neuroscience of Stress and Resilience During a COVID-19 Holiday Season by Lora Becker, PhD
Wednesday, November 4, 2020
6:00 p.m. CST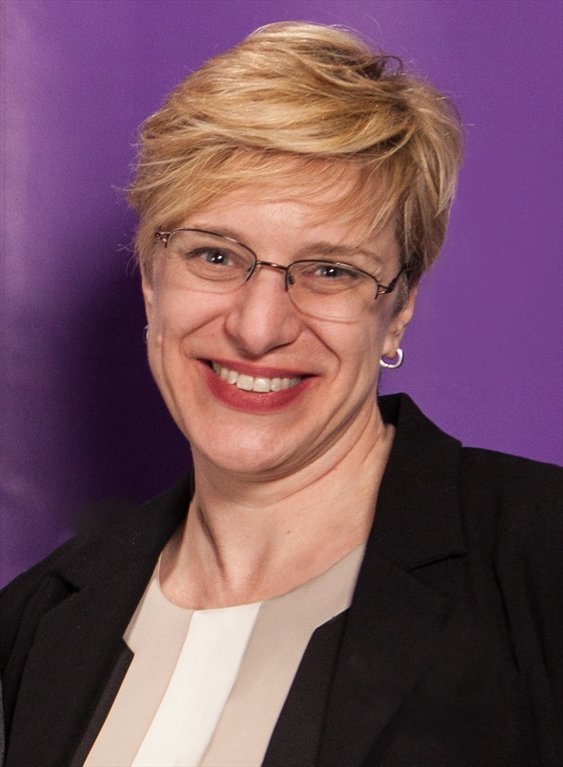 We look forward to the winter holidays when we gather with friends and family to reflect on the year and share the joy of the season.
This is also a time that can be very stressful! All of the planning, negotiations, family disagreements, and loss of loved ones can make this season of joy quickly turn into a season of anxiety and stress.
This year is bringing a new challenge to the holiday season, COVID-19. In this lecture, Lora Becker, PhD, will explain our human stress response and provide suggestions, backed by neuroscience findings, on how to bolster resilience so that we can enjoy our traditions, if not in the most traditional way.
Register at www.uealumnionline.com/NeuroscienceLecture
UE goes to the Louisville Mega Caverns
The Venturing Crew has organized an excursion into the Louisville Mega Caverns. There will be high ropes, underground zip-lining, and lots of friends and memories to make. Sign up on UEngage before November 4, 2020. If you have any queries, contact hd94@evansville.edu.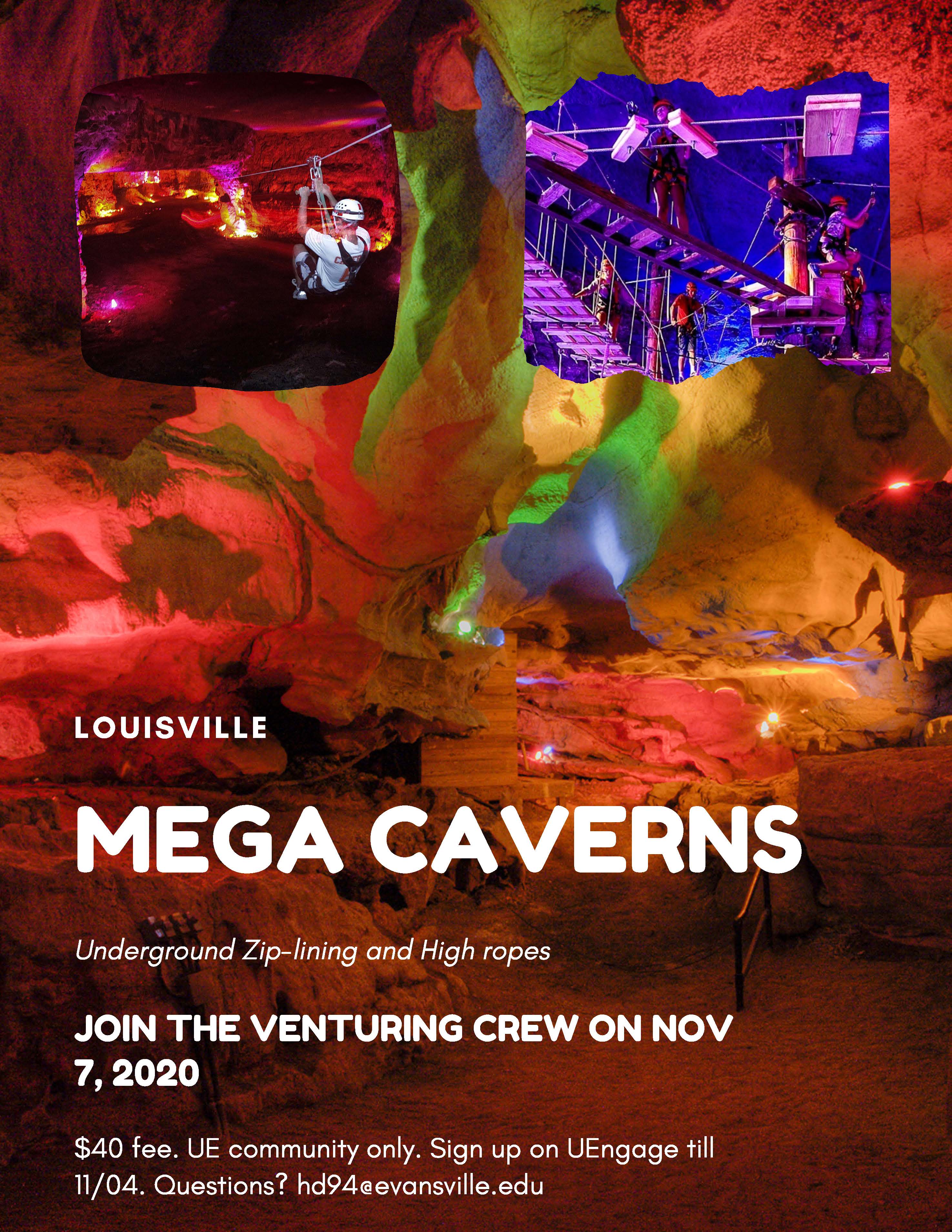 Careers in Chiropractic Medicine
Ever been curious about chiropractic medicine? Come join BiSci Club on Tuesday, November 3rd at 6 pm to hear Kaley Kilapatrick, an admissions counselour at Sherman College, speak about careers in chiropractry and their program at Sherman. This event will take place completely over zoom, and you do have to register in advance using this link: https://zoom.us/meeting/register/tJwuceysqzgvHtUBQ7EPNfjPoICJCa3DIWJa. Once you register, you will be sent a unique link to join the zoom meeting. Contact Corinne Croslyn (cc321) for any questions or details!
Mental Health Seminar: Impact of COVID-19 on the mental health of UE students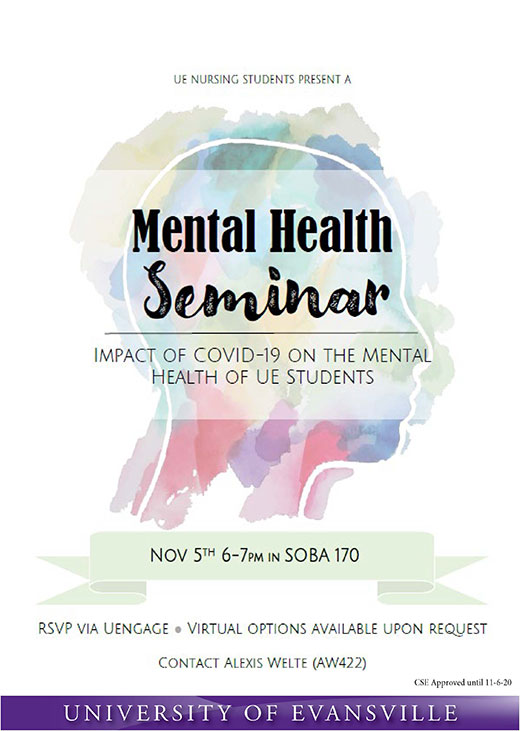 The senior nursing students are hosting a mental health seminar. This seminar will take place on November 5th in SOBA 170 from 6-7pm. The seminar will cover topics including: how COVID has impacted mental health, available resources, personal experiences, what to look for in a friend that may be experiencing mental illness, and things to do during social isolation. If you have an interest in attending this seminar please sign up on UE engage or use this link to sign up https://uengage.evansville.edu/event/6560295. If you go to sign up and there are no more seats available the seminar will be available on zoom due to the limited number of people allowed in the same room. Please contact Alexis Welte (AW422) with any questions or if you are in need of the zoom link.
Fall Healthy Behavior Challenge- The Great Start-Up
Sign up for the fall healthy behavior challenge today! Email ac375@evansville.edu to register for this 8 week challenge. This new challenge is focused on starting your day on the right foot for a successful, healthy day to follow! Participants can earn $150.00 in HRA credits. Challenge will run 11/8/2020- 01/08/2021.
Changelab Habitat
The neuromarketing lab is conducting a survey for the Habitat for Humanity organization. We are looking for responses to various taglines. The survey will be given through Qualtrics and will ask to record for your visual reaction. Your video will only be for the purpose of this research and will not be shown or distributed to anyone besides the neuromarketing research team. The survey is worth 3 extra credit points. The deadline to complete the survey will be November 5 by the end of the day.
Contact Brittani Bullock, bb272@evansville.edu and Lora Becker lb47@evansville.edu to participate.
2021-2022 FAFSA is Open
File the 2021-22 FAFSA by April 15 at www.fafsa.gov.
Continuing students should file the 2021-22 Free Application for Federal Student Aid (FAFSA) to apply for federal, state and University need-based financial aid, including all federal student loans. UE's FAFSA code is 001795.
Filing by April 15 is essential for Indiana residents to receive state aid, and highly recommended for all.
Questions regarding the FAFSA should be directed to the Student Financial Services (Olmsted Administration Hall, Room 105) at 812-488-2364.
Winter Intersession Courses
Get ahead by taking Winter Intersession online courses. Complete a missing required course, lighten your spring load, and take advantage of the longer winter break. Classes run December 10, 2020 to January 15, 2021, and students may take up to two courses. Discuss it with your advisor and begin registration November 2, 2020.
Check out the list of courses.
Winter Intersession Courses

| | | | | |
| --- | --- | --- | --- | --- |
| ACCT | 398 | 3 | Internship in Accounting | Morgan |
| ACCT | 211 | 3 | Introduction to Managerial Accounting | Taylor |
| ART | 105 | 3 | Introduction to the Visual Arts | Larmann |
| ASTR | 101 | 3 | Descriptive Astronomy | Braun |
| AT | 180 | 3 | Introduction to Athletic Training | Tilly |
| BIOL | 107 | 4 | General Biology | Aldred |
| BUS | 100 | 3 | Introduction to Business | Fenton J |
| BUS | 398 | 3 | Internship in Business | Morgan |
| CHEM | 103 | 3 | Chemistry of Adult Beverages | Miller |
| CHEM | 118 | 4 | Principles of Chemistry | Miller-Morong |
| COMM | 380 | 3 | Intercultural Communication | Thomlison |
| COMM | 130 | 3 | Introduction to Communication | Wandel |
| COMM | 221 | 3 | Media Writing | Wandel |
| COMM | 333 | 3 | News Copyediting | Wandel |
| ECON | 101 | 3 | Principles of Macroeconomics | Bayar |
| ECON | 102 | 3 | Principles of Microeconomics | Bayar |
| ECON | 398 | 3 | Internship in Economics | Morgan |
| ES | 103 | 3 | Fundamentals of Environmental Science | Thananatthanachon |
| ETH/PHIL | 121 | 3 | Introduction to Ethics | Kretz |
| EXSS | 150 | 2 | Introduction to Health Sciences | Laughbaum |
| EXSS | 320 | 3 | Nutrition for Performance and Health | Rodd |
| EXSS | 488 | 1-2 | Internship | Rodd |
| EXSS | 488 | TBD | Internship | Wilson |
| FIN | 361 | 3 | Fundamentals of Finance | Brockman C |
| FIN | 478 | 3 | Risk Management | Khan |
| GEOL | 130 | 3 | Environmental Geology | Swenty |
| GT | 225 | 3 | Lifespan Development | Hennon |
| HSA | 405/505 | 3 | Health Care Systems | Stroube |
| HSA | 498/529 | 1 | Health Service Field Experience | Stroube |
| LAW | 201 | 3 | Legal Environment of Business | Fenton |
| LSCM | 350 | 3 | Humanitarian Logistics | Obaze |
| MATH | 105 | 3 | College Algebra | Dwyer-Salminen |
| MATH | 134 | 3 | Surveys of Calculus | Dwyer-Salminen |
| MATH | 221 | 4 | Calculus 1 | Dwyer-Salminen |
| MATH | 222 | 4 | Calculus 2 | Dwyer-Salminen |
| MATH | 323 | 4 | Calculus 3 | Dwyer-Salminen |
| MATH | 324 | 3 | Differential Equations | Dwyer-Salminen |
| MATH | 365 | 3 | Probability | Gruenwald |
| MGT | 497 | 3 | Global Strategic Management | Fenton H |
| MGT | 377 | 3 | Organizational Behavior | Fenton H |
| MGT | 331 | 3 | International Business Strategy | Fox |
| MUS | 156 | 3 | Music in America | Strandberg |
| NEUR | 125 | 3 | Introduction to Behavioral Neuroscience | Campese |
| NUTR | 304 | 3 | Nutrition Concepts and Controversies | Rea |
| PH | 190 | 3 | Introduction to Public Health | Patel-Dovlatabadi |
| PH | 195 | 3 | Global Health Issues | Patel-Dovlatabadi |
| PH | 488 | 1-3 | Internship | Patel-Dovlatabadi |
| PH | 598 | 1-3 | Public Health Practicum | Patel-Dovlatabadi |
| PHYS | 121 | 4 | Algebra Physics 1 (includes lab(121L)) | Stamm |
| PSCI | 100 | 3 | World Politics | Kim |
| PSYC | 121 | 3 | Introduction to Psychology | Campese |
| PSYC | 245 | 4 | Statistics for Psychologists | Campese |
| PSYC | 225 | 3 | Lifespan Development | Hennon |
| PSYC | 226 | 3 | Child and Adolescent Psychology | Hennon |
| PSYC | 229 | 3 | Social Psychology | Stevenson |
| PSYC | 320 | 3 | Psychology and the Law | Stevenson |
| PSYC | 431 | 3 | Stereotyping, Racism, and Prejudice | Stevenson |
| QM | 227 | 3 | Introduction to Statistics | Khormali |
| REL | 212 | 3 | Living World Religions | Gupta |
| SOC | 105 | 3 | Introduction to Sociology | Plikuhn |
| SOC | 230 | 3 | Social Problems in the Modern World | Plikuhn |
| SOC | 350 | 3 | Popular Culture | Plikuhn |
| SPAN | 211 | 3 | Intermediate Spanish 1 | Rodriguez Quevedo |
| STAT | 166 | 1 | Introduction to R for Data Science | Weber |
Orenda: The Art of Terra Kilgore
Painting, Drawings and Ceramic Art by Evansville Artist, Terra Kilgore. UE Krannert Gallery. October 11-November 25. A public reception for the Artist: Thursday, October 22, 6:30pm. (Masks and safe-distancing will be observed.) Artist: Thursday, October 22, 6:30pm. (Masks and safe-distancing will be observed.)
Emerging Contemporary Artist sponsored by the Efroymson Family Fund with the UE Dept. of Art.
Bio
I currently reside in Evansville, Indiana but I grew up on my family's farm in Western Kentucky. That area would provide inspiration that I still use in my work today. I have many passions, but I have always been most passionate about is art, and art education. I studied art education at Murray State University and during this time was able to explore several art mediums to better teach a wide variety of art styles and techniques. I was always a shy, quiet child and learned at an early age to use art for my own expression and communication. Still, as an adult, I use art to communicate what I can't in words. I am currently a middle school visual arts teacher. I feel it is important for growing children to explore their own feelings, opinions, and be able to express through the language of visual arts.
Artist Statement
Time constantly passes over us leaving behind the remains of what once was. My art largely deals with the passing of time and the commonality of times effect on everything and everybody. I explore time not being a beginning or an ending, but a never-ending cycle. An example of this idea is evident in my painting Rerum Gestarum (Events of Circumstance). Rerum Gestarum is about striving for solidarity and meaning in life, all with the acknowledgement of life's unpredictable frailness and eventual physical ending, but still existing in time even after we are gone. Growing up on a farm, I was exposed to acres of nature, machinery, and livestock I would spend my time walking down fencerows, exploring creeks, and examining the life cycles of a farm. I was fascinated by expansive spaces, gnarled tree roots, abandoned grain-bins, rusted tools and the expendable livestock. All these things combined started my fascination with cycles of both living organisms and objects.
My earliest artistic influences stem from surrealist artists such as Dali, Magritte, and the organic style of art nouveau. My emphasis in college was clay where I learned and experimented with clay and glaze techniques and recipes. After college I quickly abandoned traditional firing techniques in place of a more primitive alternative pit firing. Much like with my paintings, I use the idea of leaving a fingerprint in time; a fossil. I fire organic material to "paint" a carbon image directly onto the clay's surface.
My current style is largely influenced by artist, Ben Mahmoud, and his large acrylic paintings, specifically "The Retrospective". Recurring themes in my work are items that are decayed or are associated with decay, icons of time, and viewing windows to show a moment in that particular time and space. I use recycled materials such as paint, newspaper, house siding, bones, and other organic material in most of my pottery, paintings, and jewelry. I recycle materials to add to an idea of items having a previous life, and being repurposed. I also utilize shadow boxes, focal points, and linear perspective to help guide what my work is trying to communicate to the viewer. I am interested in art that subtly tells a story using lighting, focal points, and or composition. I hope to continue experimenting with different mediums, and using my work to communicate with an ever changing society.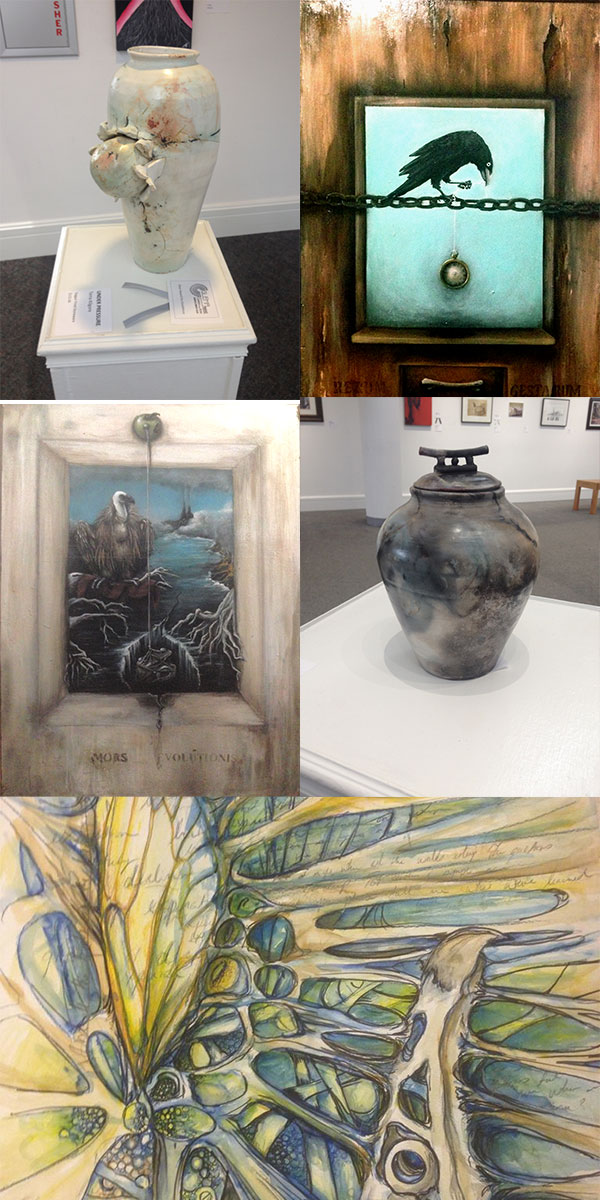 Men's Basketball Student Manager Needed
The Men's Basketball team is in need of a student manager to help out during practice and home games for the 2020-2021 season. If you are interested please reach out to our Graduate Assistant, Ryan Combs, at rc172@evansville.edu. This is a paid work-study position.
Contribute to AceNotes
To have content considered for inclusion in AceNotes, please submit a Marketing Request Form. Deadline for submission to AceNotes is 10:00 a.m. on the requested date of publication. Only articles concerning UE related/sponsored activities will be accepted. Articles submitted to AceNotes may be edited for length and clarity. Submitter contact information is at the end of each article.