| | |
| --- | --- |
| AceNotes Today | Monday, September 14, 2020 |
Singing and Chanting Guidelines During the COVID-19 Pandemic
Due to the increased risk of COVID-19 inherent in these activities, the University recommends that activities during which individuals might raise their voice (i.e., singing and chanting) should be performed outside with the following guidelines:
Maintain social distance of a minimum of 6 feet with a recommendation of 8 feet.
Wear masks or face coverings.
Limit group size to a maximum of 40 people in accordance with our current event guidelines.
If an event must be moved inside due to inclement weather, the following guidelines must be observed:
Maintain social distancing of a minimum of 10 feet.
Wear masks or face coverings.
Room occupancy is limited by the required 10 feet of social distancing guideline.
Singing and chanting should only take place at the end of an event or service and should not last longer than 30 minutes.
UE Theatre Kicks off Semester with Salon Series
To supplement the education of theatre students this semester, the UE Theatre Salon Series has been established and kicked off this semester with two Zoom conference webinars. The first webinar on Wednesday, Sept. 2, YOUNG ALUMS SURVIVING AND THRIVING, consisted of recent UE Theatre alumni from across the nation: Hannah Cava '16, Nate DeCook '17, Rachel McCall '18, Renée Voteau '18, Aaron Gonner '19, Tatianna Casas Quiñonez '19, and Daniel Stewart '19. These alums shared their experiences on how they have survived life after graduation and into the current global pandemic.
The second installment in the UET Salon Series was held on Wednesday, Sept. 19, MEET LAVINA JADHWANI. This webinar allowed students to meet the UE Theatre Virtual Artist-in-Residence for the semester, Lavina Jadhwani. Lavina will lead a series of workshops over the course of the semester, as well as version of her popular Shakespeare Boot Camp. Lavina received her BFA/MFA from Carnegie Mellon University and her MFA in Directing from The Theatre School at DePaul University.
There are twelve UET Salon Series slated for Wednesday evenings.
2020 Virtual Celebration to Premiere on Friday, September 18
Earlier this summer, our 2020 Commencement was rescheduled from May 9 to September 19 in hopes of celebrating our graduates in-person at the Ford Center. However, due to ongoing health and safety guidelines at the local, state, and federal levels, we made the difficult decision to postpone Commencement until May 2021.
However, we still want to celebrate our Class of 2020! We invite our UE community, as well as our graduates' friends and family members, to partake in a virtual celebration coming up next Friday, September 18. After 2PM, you can find a series of videos on the Commencement Corner webpage that recognize our graduates and their achievements. This includes the message to the graduating class, Outstanding Senior Award, keynote address, and more.
We also encourage you to visit the Commencement Corner for the announcement of our Eykamp Prize and Outstanding Teacher recipients. This announcement has been under wraps for several months, so we are excited to give congratulatory remarks to these individuals!
While the Commencement Corner will go live at 2PM, the webpage and series of videos will continue to be available for a later viewing at your convenience.
Office of Public Safety Hosting Listening Session
The Office of Public Safety, in partnership with the Center for Diversity, Equity, and Inclusion, will host a Campus Community Listening Session on September 17th. The session will take place in Eykamp Hall (251-255) from 7:00 pm-8:00 pm. This listening session will be the building block on which better communications and improved Public Safety services will be built upon.
Attendees will be invited to share their thoughts on campus safety and how they feel the Office of Public Safety can meet the needs of the campus community, specifically the student population. This session will be hosted by Jason Cullum, Public Safety Chief, and Dr. Rob Shelby, Chief Diversity Officer.
In accordance with COVID-19 protocols, attendance will be limited to 50 people and mask will be required.
UE Theatre Introduces "Virtual Artist-in-residence" Lavina Jadhwani
UE Theatre is excited to have implemented a UE Theatre Workshop Series for the semester, and is excited to introduce their Virtual Artist-in-Residence, Lavina Jadhwani. Lavina received her BFA/MFA from Carnegie Mellon University and her MFA in Directing from The Theatre School at DePaul University.
Lavina's professional goal is to create art in all 50 states, and she has already complete projects in 13. Her work credits include directing for the Oregon Shakespeare Festival, Writers Theatre, and Asolo Repertory Theatre. As a second-generation immigrant, the question "What does it mean to be an American?" is always at the forefront of her work. Lavina consistently advocates for the definition of "American" to include more minority representation. Her awards include the Drama League Classical Directing Fellowship and being named TimeOut Chicago's "Best Next Generation Stage Director."
Her workshop, IDENTITY CONSCIOUS CASTING, was held on Saturday, Sept. 12, where she spoke about the importance of identity-conscious casting, especially in Shakespeare and other classical texts. She used examples from a production of AS YOU LIKE IT that she directed in 2019, at The Guthrie Theater, in Minneapolis. To learn more, check out an article she wrote.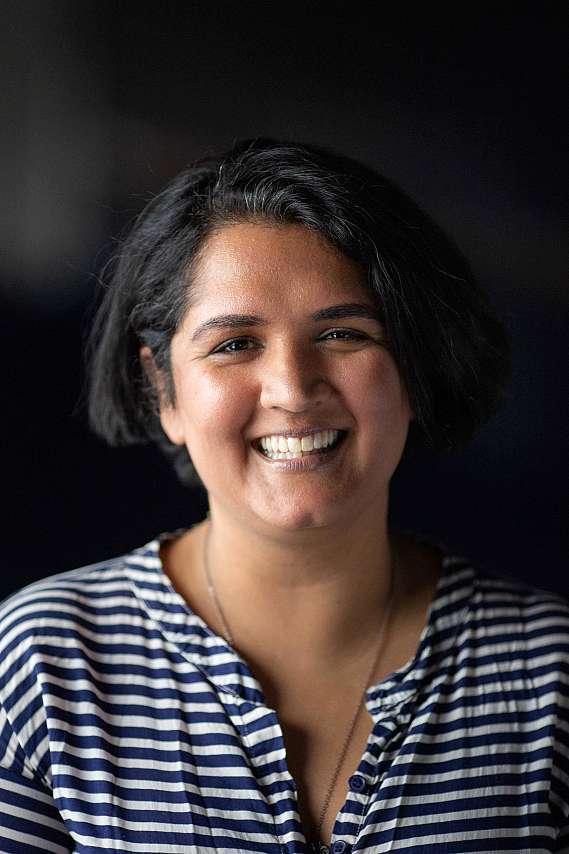 UE Offers Review Course for Fundamentals of Engineering Exam
The University of Evansville College of Engineering and Computer Science has announced 2020-21 dates for the annual review and preparation course for those planning to take the Fundamentals of Engineering Exam.
All classes will be held Thursday evenings beginning at 6:30 p.m. in the Koch Center for Engineering and Science on the UE campus or virtually through Zoom. Classes are divided into relevance per discipline. Fees are adjusted accordingly.
Candidates for civil engineering will attend from October 1 - January 28.
Candidates for mechanical engineering and other disciplines will attend from October 1 – January 14.
Electrical and computer engineering candidates will attend October 29 - November 19.
Registration forms and payment must be returned by 4:00 p.m. on Wednesday, September 30, 2020. Contact Kimberly Higgins at kh209@evansville.edu or at 812-488-2651 for more information on registration. Early registration is encouraged as space as limited.
Help Uncover the Secret of UE
It has been said that the University of Evansville is the "best kept secret of Southwest Indiana." It's time to start uncovering that secret.
The reality is that every student who studies at UE has access to a world-class education and the kind of personal attention that ensures success. For more than 160 years, students' lives have changed through this institution, and we need to start bragging about it.
There's no better way to brag about it than by putting into sharp focus the true stories of the magic that happens here every day.
We are asking all faculty, staff, and students to share their UE experiences.
If you have a story to tell, email uerelations@evansville.edu, and we will connect with you!
Writing Center to Open September 21
The UE Writing Center is almost ready to "open its doors"— hypothetically, of course! We'll be opening from 10-6 Monday through Thursday, 10-4 on Fridays, and 12-4 on Sundays starting on September 21st at the latest. However, we have tutors hired and the training is about to start. By September 16th, if you and a professor are concerned and need a tutor, please have your professor email me at kd60 and I will try to get you connected with one of our advanced and already trained tutors. Before that, we'll still be mastering how to be of best use online. We will be using the online system, My WC, that is already hooked up to the Writing Center website: many of our students who are tutoring aren't even in the same state. That said, we will always be able to find a way to make it work, and I look forward to solving these problems better and faster than we did last year. I know my tutors are looking forward to working with you, and I'm looking forward to it, too! Thanks for your patience as we learn a new normal.
Art Showcase Outside Writing Center for Ethan Stevens
Student Emma Stevens's brother, Ethan Stevens, has been working on paintings and clay for years, and he has an exhibit he put together. As they are both beloved members of the UE community and she is a tutor for the Writing Center, which will open soon, I am happy to announce he will have a showing of his work outside the Writing Center where Academic Advising used to be housed.
Some pieces will be available for purchase and the art will be on display for several weeks; however, Thursday, September 10th, you can come meet the artist himself at 4 PM. He will be there for at least an hour. This will be a VERY safe event: the doors will be opened for maximum air flow, the spacing will be limited, there will be hand sanitizer, and masks are required. However, it is an opportunity to support a member of our extended UE family who is spending this challenging time by creating art, and a way to remember what's so special about UE and a liberal arts community— the community.
Ethan is willing to sign any art you purchase, and for the entirety of the exhibit (throughout the next several weeks) I hope that people will stop by and take pictures with his art: we'll be using the hashtag "#ethansmileysart" because if this exhibit doesn't make you smile, I don't know what will. Come see our pop-up museum and meet the artist! We're excited to see you and to celebrate creativity and beauty.
Calling All Explorers
UE Venturing Crew 365 is the largest outdoor organization on campus, and we offer a ton of terrific activities each year!
If you enjoy ziplining, rock climbing, camping, kayaking, hiking, spelunking -- don't miss our open house on Tuesday, September 15th at 7 P.M! Here's the link https://zoom.us/j/99260058210. This semester may look a little different, but we are planning to make the absolute most of it. We have many great events planned, and we will tell you all about them on Tuesday.
Come learn about all the fun trips we have planned for this semester! We can't wait to get to know you.
UE Leadership Academy Fall Applications
Do you want to enhance your leadership skills? Would you like to learn how to make a difference on campus and in the community? If so, you should apply to the University of Evansville Leadership Academy!
We are now accepting applications!
In the two-year program, you can learn so many new skills about leadership within yourself, within a group setting, and within the community. If you love serving, meeting other people, and being a leader on campus, this is the organization for you!
Follow this link to the application: https://uengage.evansville.edu/submitter/form/start/429219
Fitness Center Open Beginning Monday, September 7
After careful review and consideration by the Coronavirus Healthcare Task Force, we are pleased to announce the UE Fitness Center will be open beginning Monday, September 7. The complete list of guidelines are available at the Coronavirus webpage, and we have included some of the highlights below:
Masks and face coverings are required
Students and employees who enter the fitness center must complete the #CampusClear health screening and will scan their own UE ID for access
There will be an occupancy limit in workout spaces, as well as removing or repositioning equipment to accommodate social distancing guidelines
Directional arrows will be on the floors to promote a safe traffic flow
Towels, showers, and lockers will not be used; access to lockers will only be permitted to those who have paid a fee
Student workers and staff will monitor the fitness center and perform enhanced cleaning procedures
The fitness center will be closed from 2-3PM on weekdays (Monday-Friday) for cleaning, but will otherwise be open for normal hours of operation:
Monday – Friday: 6:30AM-10:00PM
Saturday: 11:30AM-5:30PM
Sunday: 11:30AM-9PM
UE recognizes the importance of wellness during these challenging times, and we are committed to providing these opportunities in a safe environment for our campus community.
Joanne Scott Massey - When Clay & Paint Collide
Exhibit: September 28 – November 25, 2020
Student Workshop: Sept. 29, 1:15-4pm
Student Gallery Lecture: Sept 30, 10:00-11:30am
Artist's Reception & Public Gallery Lecture: October 1, 6:30-8:00pm (Lecture at 7:00)
All events are in the Melvin Peterson Gallery
Masks and Safe Distancing will be observed
Emerging Contemporary Artist Lecture Series supported by the Efroymson Family Fund and the Dept.of Art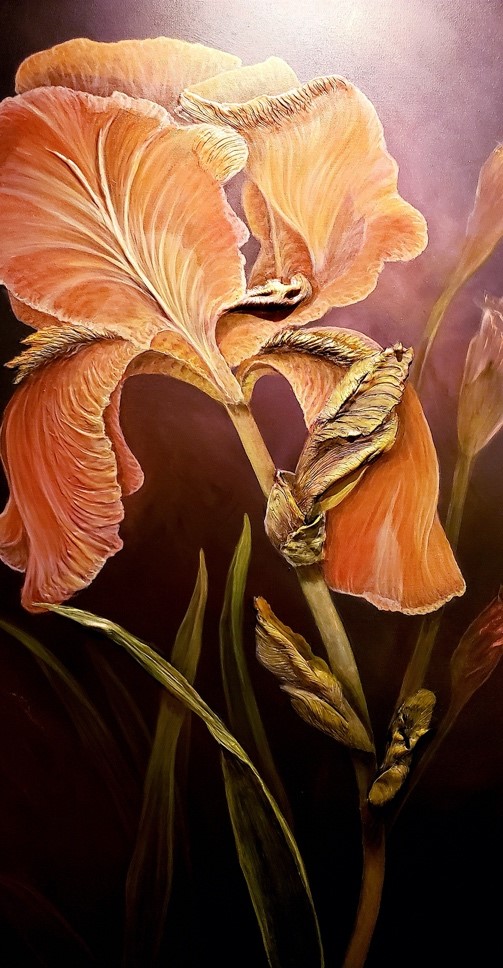 Honors Program Welcomes New Students
The Honors Program is excited to welcome 57 new freshmen and one transfer student to the program this fall.
On Sunday, August 30, these students, along with freshmen from the Fellow Scholars Program, took part in a modified version of the annual honors freshman retreat. Students participated in a Kahoot version of Nerd Wars, with the winners taking home Honors Program swag.
In addition, the students discussed this year's honors freshman common read book, Maid: Hard Work, Low Pay, and a Mother's Will to Survive by Stephanie Land. Special thanks to the faculty who shared their expertise during the discussion – Dr. Dan Byrne, Dr. Mari Plikuhn, and Dr. Rob Shelby.
Andy Brown named Director of Compliance and Student-Athlete Services
University of Evansville Senior Associate Athletic Director for Internal Operations/SWA Sarah Solinsky has announced that Andy Brown will assume the position of Director of Compliance and Student-Athlete Services.
"We are pleased to announce Andy's promotion as our new Director of Compliance and Student-Athlete Services," Solinsky said. "His passion to serve the needs of our student-athletes and assist our coaches and staff are evident each day. I look forward to working with Andy in his new role and his development as an athletics administrator."
While assuming his new administrative role, Brown will continue his work with the Purple Aces Swimming and Diving Program as the Diving Coach. He has worked as the Assistant Swimming and Diving Coach at UE since rejoining his alma mater in 2013.
"I would like to thank the AD Mark Spencer, and the SWA Sarah Solinsky for this opportunity. I feel that this is a great opportunity to transition into the Administration side of athletics where I can further my career in Athletic Administration," Brown exclaimed. "I look forward to working with all of the UE athletes and Coaches in this new role of Director of Compliance and Student-Athlete Services. Go Aces!"
Since his arrival back in Evansville, Brown has volunteered to assist the compliance and student-athlete services office. In the pool, he has directed his student-athletes to new heights. His work with former diver Courtney Coverdale resulted in two appearances at the NCAA Diving Zones and he was named the 2017 Missouri Valley Conference Diving Coach of the Year for his efforts.
Brown graduated from Evansville in 2005, earning a B.S. in Athletic Training. He went on to earn his Master's in Higher Education Athletic Administration from Southeast Missouri State University. Before coming back to Evansville, Brown worked at Pine Creek and Liberty High School in Colorado Springs, Colo. while also assisting the diving programs at Cape Girardeau Public Schools (Cape Girardeau, Mo.), Fremont Public Schools (Fremont, Mich.) and Evansville North High School.
UE Ranked the #4 Best College in the Midwest by U.S. News & World Report
The University of Evansville has been named the #4 Best College in the Midwest by U.S. News & World Report's Best Colleges Rankings for 2021. UE climbed two spots on the list from the previous year and has appeared in the top 10 for over a decade.
The Best Colleges Rankings is published annually by U.S. News & World Report and recognizes public and private higher education institutions across the nation. The list is compiled by analyzing college data, including student retention, graduation rates, class sizes, acceptance rates, and more.
"The recognition we have received is a true testament to the quality of education at UE and a tribute to our outstanding and dedicated faculty," said president Christopher M. Pietruszkiewicz. "We are committed to providing a transformative higher education experience and a foundation that prepares each student for a changing world."
The complete ranking of the Best Colleges in the Midwest can be found at usnews.com/colleges. In the comprehensive report, UE was also recognized for its business programs, engineering programs, school value, veteran support, and international student representation.
The Schroeder School of Business was ranked among the overall best business undergraduate programs in the country. The Business School was ranked #8 among small private universities. The rankings were based solely on the judgments of deans and senior faculty members at peer institutions.
The College of Engineering and Computer Science at UE was also recognized for its quality, as it was named among the top 200 undergraduate engineering programs. The Engineering program was ranked #21 among small private universities. UE offers specialties in civil, computer, electric, and mechanical engineering.
UE was also ranked the #8 Best Value School in the Midwest. To determine which colleges and universities offer the best value for students, U.S. News & World Report factored academic quality and cost after accounting for total expenses and financial aid.
Climbing three spots from last year's report, the University was also recognized as the #2 Best College for Veterans in the Midwest. UE is not only an affordable option for veterans but also provides a variety of supportive services, including academic advising, tutoring, and career development.
UE is committed to international representation on campus, as it provides personal and professional benefits. Once again, the University was named a Top Midwest School for International Students. For the 2019-20 academic year, 11 percent of the student population was composed of international students.
"The University's rise up the national rankings, especially in the category of academic reputation, confirms what our students have always known: the University of Evansville is deeply committed to excellence in all aspects of education," said Michael Austin, executive vice president for academic affairs and provost.
Contribute to AceNotes
To have content considered for inclusion in AceNotes, please submit a Marketing Request Form. Deadline for submission to AceNotes is 10:00 a.m. on the requested date of publication. Only articles concerning UE related/sponsored activities will be accepted. Articles submitted to AceNotes may be edited for length and clarity. Submitter contact information is at the end of each article.