| | |
| --- | --- |
| AceNotes Today | Friday, February 14, 2020 |
Happy 166th Birthday UE - Campus is Invited to Celebrate With Purple Cake
Join the Office of Alumni and Parent Relations and Student Alumni Ambassadors on Founders Day Weekend at the UE Purple Birthday Party in celebration as UE turns 166! Enjoy purple birthday cake and purple punch, music, party games, and fun!
Friday, February 21, 2019
6:45 - 8:30p.m.
Ridgway University Center, First Floor
Hosting a Roadtripper for the weekend? Bring them along for the fun and to showcase a piece of UE culture. Show your support for UE by wearing your favorite UE purple - "On Fridays, we wear purple!"
For questions contact Nichole Coffey at 812-488-2900 or ns50@evansville.edu.
Nichole L Coffey
ns50@evansville.edu

Soupalooza THIS Friday
Please join the Staff and Administrators Assembly
THIS Friday
February 14 from 11:00 a.m.-1:00 p.m.
in Eykamp Hall, Ridgway University Center.
Soup, dessert, and a water for $5!
Proceeds help fund the SAA Scholarship Fund
Attendance prizes drawn every 30 minutes!
Must be present to win.
Grand prize for 'Best Soup'!
Thank you so very much your willingness to help with Soupalooza!
Your kind heart and willing spirit are very much appreciated.
Soupalooza 2020 TEAM-
Tobi Audas- Academic Affairs
Carol Blair- Security
Kelly Bargeloh- Career Development
Laura Connors- Nursing
Dianna Cundiff- Career Development
Michelle Lehman- Creative Writing, English, and History
Wendy Marx- Development & Alumni Relations
Megan McCombs- Alumni & Parent Relations
Brooksie Smith- Art & Center for Innovation & Change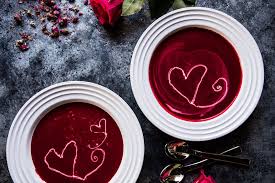 Brooksie Smith
bs267@evansville.edu
Catholic Mass
Join us for Catholic Mass this Sunday! Mass will be held in Neu Chapel at 1pm.
Kathryn Williams
kw354@evansville.edu
Women's Rights Awareness Presents The Vagina Monologues
The Vagina Monologues is a series of monologues, written by Eve Ensler, that is performed globally every February to raise awareness of domestic abuse towards women. The Vagina Monologues will take place in Eykamp 251 on Feb. 14 & 15. Doors open at 6:30 pm and the show begins at 7:00 pm.
The price for tickets are the following:
Couples: $10
Singles: $8
During the performance, items from campus organizations will be on sale. All proceeds will go to the Albion Fellows Bacon Center of Evansville.
A donation drive for Borrowed Hearts Foundation will be taking place. Please bring gently used women's and junior's clothing. WRA members will take your donation to their store.
Women's Rights Awareness is so excited to present such a phenomenal performance!
KeYanla Cleckley
kc285@evansville.edu
Purple Visit Day- Monday, February 17
The Office of Admission will be welcoming prospective families this upcoming, Monday, February 17th for a Purple Visit Day Event. They will be dining around noon in Café Court, sitting in on classes, meeting with department, and touring campus. Please help us welcome these families to campus.
Catie Taylor
ct37@evansville.edu
Mindfulness Workshop Series - February 19
The Office of Counseling Services, in collaboration with the Fitness Center, will be hosting a monthly Mindfulness Workshop Series resuming spring semester on February 19 from 4:00 - 5:00 p.m. in the Aerobics Room of the Fitness Center. Attendees to the February session will learn the popular mindfulness technique Body Scanning, in honor of Love Your Body month. Yoga will be available in the gym from 5:00 - 6:00 p.m. immediately following the workshop.
Requested by Liz McCormick em232@evansville.edu
Campus is Invited to UE Connect Lunch and Learn - Gearing Up for Graduate Programs
Campus is Invited to UE Connect Lunch and Learn - Gearing Up for Graduate Programs
Join us at the UE Connect Lunch and Learn: Gearing Up for Graduate Programs on Wednesday, February 19, 2020 from 12:00 - 1:00 p.m. in Eykamp Hall 253-255, Ridgway University Center. A panel of UE alumni and professionals discuss how their UE degrees set them up for success in applying for and completing graduate school and beyond. Speakers include:
Jill Snyder '02
University of Evansville, BS Electrical Engineering
Indiana University Kelley School of Business, MBA
Abraham Traore '18, M'19
University of Evansville, BS Public Health
University of Evansville, MPH Public Health
David Provost '81
University of Evansville, BS Business Administration – Marketing
Notre Dame, MBA
Complimentary lunch is provided. Registration deadline is February 17.
To register, visit: https://www.uealumnionline.com/lunchandlearnfeb2020
For questions contact Nichole Coffey at 812-488-2900 or ns50@evansville.edu.
Nichole L Coffey
ns50@evansville.edu
Sunday Worship
Neu Chapel will host Sunday evening worship at 7:30PM. All are welcome.
JillAnn Knonenborg
jk383@evansville.edu
Medical Spanish Practice
Medical Spanish practice is designed to help students practice communication skills in Spanish for medical settings. Students may arrive and leave at any time. The next session is Sunday, February 16, from 4:30-6:00 p.m. in Room 64 in the Schroeder School of Business Building. Please contact associate professor of Spanish Diana Rodríguez Quevedo at dr130@evansville.edu for more details. ¡Nos vemos el domingo!
Diana Rodriguez Quevedo
dr130@evansville.edu
Village Housing Information Meetings
Students interested in living in Village housing (Jones Hall, Townhouses, Apartments, or Houses) next year should plan to attend an information meeting. The Villages are reserved primarily for students with 60 plus credit hours. In order to apply to live in the Villages, each person in your group must have at least 44 credit hours on file with the University by the end of the Fall 2019 semester.
Information meetings will be Tuesday, February 18, at 4:30pm and 9:30pm in Eykamp Hall, Room 252, Ridgway University Center. During the meetings, we will discuss how you can apply for Village housing for 2020-21.
If you have questions, please contact Residence Life or view our housing assignments flowchart.
Brian Conner
bc32@evansville.edu
Harlaxton Story Slam
Share your love for Harlaxton on Valentine's Day! In Rademacher's Lounge, across from Chick-Fil-A, from 3-4pm on Friday, February 14, there will be an open-mic style event to give you the opportunity to share your most memorable, funny, or moving 3-minute story from our favorite manor house. The Harlaxton office will have drawings and prizes of exclusive Harlaxton merchandise as well!
Kaylynn McCalister
kc205@evansville.edu
Eykamp Prize: Call for Nominations
The Eykamp Prize was established by Richard and Rita Eykamp in 2015 to honor Faculty Achievement at the University of Evansville. Recipients of the prize will receive a one-time award of $10,000 in recognition of extraordinary contributions to the University of Evansville as University Citizens. Examples of such contributions include deep and successful involvement in recruiting students; expanding the number, scope, and competitiveness of grant funding for their department; bringing positive public awareness to the University through scholarship, knowledge, and understanding of their discipline. Up to two prizes a year may be awarded.
Nominations for the Eykamp Prize may come from any member of the University of Evansville Community. Nominees should be tenured or tenure-track faculty members at the University of Evansville who have not received the award in the previous five years. Nominations can be submitted in writing or via e-mail to Michael Austin, Executive Vice President for Academic Affairs/Provost, at ma352@evansville.edu by March 13, 2020. Nominations should include the name of the faculty member and a brief statement of the reasons that he or she is being nominated.
Recipients of the Eykamp Prize will be selected by an Awards Committee, appointed by the EVPAA/Provost that includes members of the faculty and staff, academic administrators, and at least one member of the Board of Trustees. Awards will be announced and presented at the May Commencement Ceremony.
Previous Recipients: 2016 – Dr. Mark Valenzuela; 2017 – Dr. Lora Becker; 2018 – Dr. David Dwyer; and 2019 – Dr. Kristy Miller.
Paula Heldt
ph28@evansville.edu
Off-Campus Access to Library Databases
Did you know that you can access the library's databases (like JSTOR and Taylor & Francis) from anywhere in the world? All you need is a library barcode. Staff at the Information Desk can easily add a barcode to your UE ID and library account. Once you have a barcode, simply go to https://www.evansville.edu/libraries/login.cfm and log in.
Questions? Ask A Librarian!
Meg Atwater-Singer
ma35@evansville.edu
Need a passport?
Representatives from the US Postal Service will be on campus processing passports on Friday, February 28 from 11:00am to 2:00pm in the Eades Music Room (Room 153) in the School of Business building! If you bring all the required documents, you can get your passport photos taken and your passport processed at this event right here on campus. You can also bring your current passport to be renewed at this event.
Here is what you will need to bring to the event in order to get your passport processed:
Photo Identification: US drivers license, and if not from Indiana, a credit or debit card
Proof of Citizenship: Original or certified copy of long form birth or citizenship certificate
Passport Application: Available online at travel.state.gov, at the study abroad office, or at this event
Payments: Two checks, money orders, or cashiers checks:
$110 to the US Department of State
$35 to the USPS
Photos On Site: Passport photos can be taken during the event for an additional $15 to the USPS
All members of the UE community-faculty, staff, and students-are welcome to come to this event! Feel free to contact Kaylynn McCalister in the study abroad office at kc205@evansville.edu or 812-488-2039 for more information about the event or requirements.
Kaylynn McCalister
kc205@evansville.edu
Congratulations to Todd Matteson
Prof Todd Matteson's piece, Mountain Pass (wall bowl), was selected by Juror, Eric Knoche, to be included in the National Ceramic Exhibition titled 'Off the Table: Clay for the Wall' sponsored by the Missouri Western State University Clay Guild. The Exhibition opens February 21, 2020 in the Potter Fine Arts Gallery located on the Missouri Western State University Campus in St. Joseph, Missouri.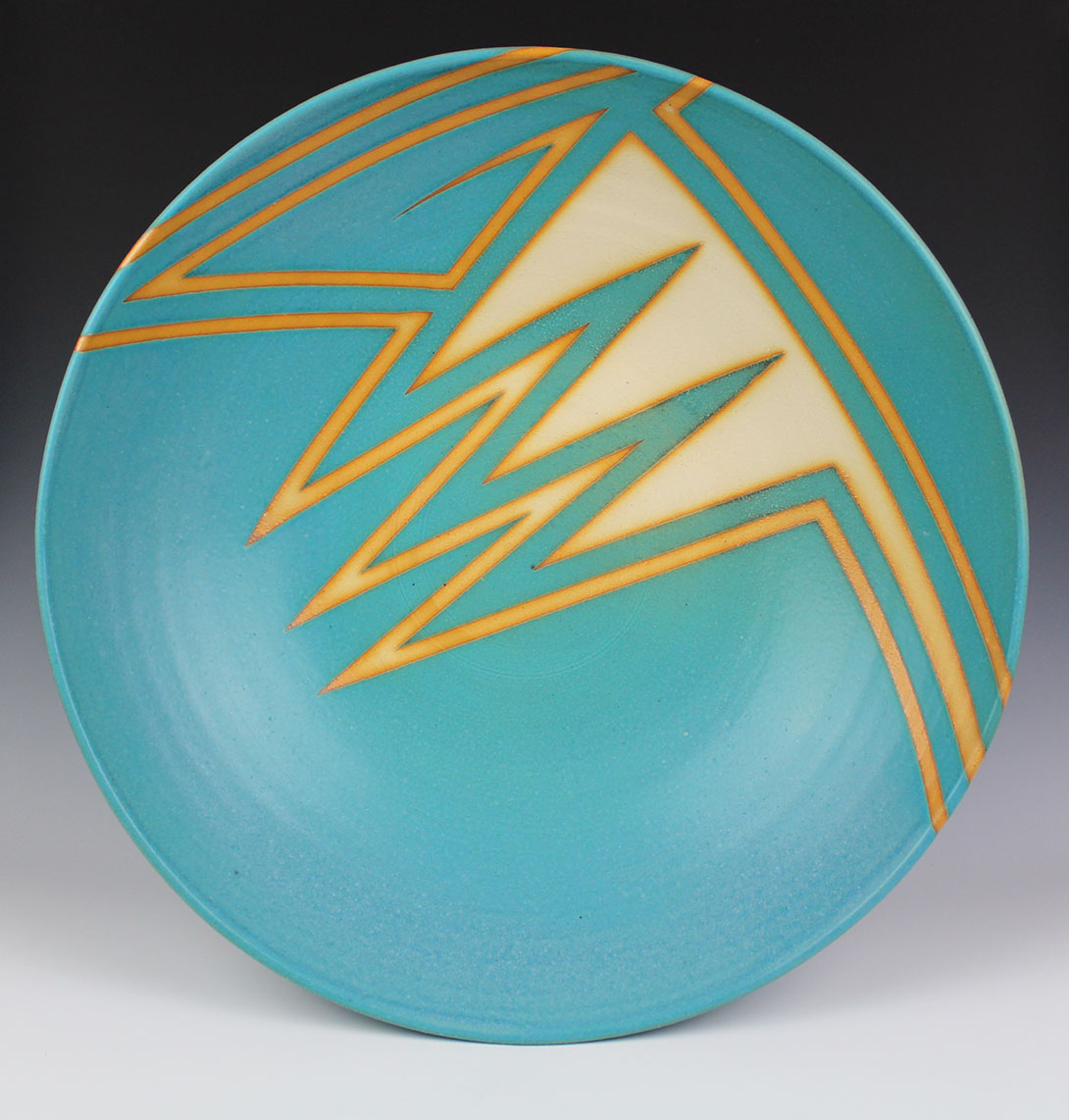 Brooksie Smith
bs267@evansville.edu
Thank you...For All Blood Donors and Volunteers
The University of Evansville Leadership Academy would like to thank all donors and volunteers who made our annual blood drive a success! For some, this is annual event you look forward to. And for others, this was your first time giving. No matter what stage of giving you were at, we appreciate all who contributed. Thank you to all the UELA members who volunteered to table and to run the registration and canteen tables on the day of the drive.
Below you will find how UELA contributed and some facts that we received from American Red Cross.
On January 28, 2020, UELA hosted an American Red Cross Blood Drive. This is an annual event that UELA loves being involved in each year. To prepare for the event, on January 15, 16, 21, and 22 UELA members volunteered to table for the event.
Here's some facts:
Total hours volunteered: 38
Number of UELA members that volunteered: 19
Percent of UELA that volunteered: 56%
Number of pints collected: 51 with a goal of 49
Number of lives we can potentially save: 153
All in all, it was a successful event and UELA is proud of its association with the American Red Cross. Thank you again to the University of Evansville campus for your support!

Megan Hawkins
mh445@evansville.edu
Aces Softball Set for Jaguar Challenge in Mobile, Alabama
After traveling north to the Chicago area for its opening weekend, the University of Evansville softball team heads in the opposite direction to Mobile, Ala. for the Jaguar Challenge.
The University of South Alabama is the host with the Purple Aces also set to face Louisiana Tech and Austin Peay.
Evansville posted a 3-2 record at last weekend's Total Control Sports Invitational in Rosemont, Ill. The Aces opened the year with a win over defending Mid-American Conference Regular Season Champion Miami Ohio to open the season before defeating Western Illinois and Green Bay later in the weekend.
Jessica Fehr had the top weekend for UE, batting .500 while finishing with an on-base percentage of .706. Fehr recorded five hits in ten at-bats while drawing seven walks. She scored a team-high four runs. Freshman Hannah Hood led the team with six RBI in the first weekend of action. She batted .300 while recording three walks and two runs.
Eryn Gould and Alyssa Barela each posted a pair of home runs in Rosemont while leading the team with 10 total bases apiece. On the basepaths, Halie Fain accumulated four steals in four attempts. Her tally ranks second in the MVC.
UE's pitching staff did an admirable job to open the year, finishing the first five games with a 2.26 ERA. Izzy Vetter earned the win over Green Bay to go along with a save. She fanned 23 batters in just 16 2/3 innings. Emily Lockhart earned two victories, defeating the RedHawks and Leathernecks.
Louisiana Tech will be the first opponent of the weekend. The Lady Techsters are coming off of a 45-16 campaign in 2019 that saw them go 19-5 in Conference USA en route to the league championship. They advanced to the Baton Rouge Regional. In their opening weekend, La Tech went 1-4. Next up is Austin Peay. The Governors picked up 33 wins last season and began the 2020 schedule by splitting two games against Chattanooga.
South Alabama picked up 18 victories a season ago and are 1-5 through their opening six games. Four of the five losses came to Power Five schools Notre Dame, Illinois, Minnesota and Missouri.
Contribute to AceNotes
To have content considered for inclusion in AceNotes, please submit a Marketing Request Form. Deadline for submission to AceNotes is 10:00 a.m. on the requested date of publication. Only articles concerning UE related/sponsored activities will be accepted. Articles submitted to AceNotes may be edited for length and clarity. Submitter contact information is at the end of each article.