| | |
| --- | --- |
| AceNotes Today | Thursday, February 13, 2020 |
When Seconds Count, Understanding the University Emergency Plans is Crucial
Each of us play a role in the efficient response to an emergency or weather event. Each member of the campus community should know what to do when there is a fire alarm, weather alert, or potential threat on campus.
Where is the fire safety equipment located? Where do I go for severe weather?
Who do I call for a medical emergency?
How do I report suspicious behavior?
What is "Run, Hide, Fight"?
These topics are covered in the University emergency response plans and each of the facility emergency response manuals. Taking time to review these plans now can reduce confusion and improve safety when emergencies occur on campus. Please keep in mind you may need to review the plans for multiple buildings.
If you still have questions after reviewing the emergency response plans or individual building response manual, please contact Chief Jason Cullum at 812-488-2051.
UE Theatre VIOLET Pop-Up Event
On Thursday, Feb. 13, at 12:30 p.m., there will be a FREE Pop-Up Event for UE Theatre's production of VIOLET at Rademacher's Café on the University of Evansville Campus. This pop-up will consist of the cast of VIOLET singing three songs from the production. VIOLET, lyrics and books by Brian Crawley, and music by Jeanine Tesori is based on Doris Betts's short story THE UGLIEST PILGRIM. It is the story of a young, disfigured woman who journeys on a bus from her farm in North Carolina, to Tulsa, Oklahoma, to seek the help of a faith-healer. This production opens Friday, Feb. 21, at 7:30 p.m., in Shanklin Theatre. Additional performances are at 7:30 p.m., on Feb. 22, 27, 28, 29 and at 2:00 p.m. on Feb. 23, and Mar. 1. Please join us for this sneak preview of VIOLET.
Sharla Cowden
sc75@evansville.edu
Soupalooza THIS Friday
Please join the Staff and Administrators Assembly
THIS Friday
February 14 from 11:00 a.m.-1:00 p.m.
in Eykamp Hall, Ridgway University Center.
Soup, dessert, and a water for $5!
Proceeds help fund the SAA Scholarship Fund
Attendance prizes drawn every 30 minutes!
Must be present to win.
Grand prize for 'Best Soup'!
Thank you so very much your willingness to help with Soupalooza!
Your kind heart and willing spirit are very much appreciated.
Soupalooza 2020 TEAM-
Tobi Audas- Academic Affairs
Carol Blair- Security
Kelly Bargeloh- Career Development
Laura Connors- Nursing
Dianna Cundiff- Career Development
Michelle Lehman- Creative Writing, English, and History
Wendy Marx- Development & Alumni Relations
Megan McCombs- Alumni & Parent Relations
Brooksie Smith- Art & Center for Innovation & Change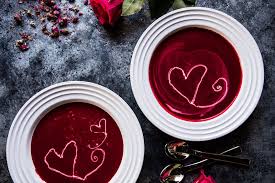 Brooksie Smith
bs267@evansville.edu
Catholic Mass
Join us for Catholic Mass this Sunday! Mass will be held in Neu Chapel at 1pm.
Kathryn Williams
kw354@evansville.edu
UE Ballroom Partners with Lamasco Bring Back The Academy of Flamenco Arts
UE Ballroom partners with Lamasco bring back The Academy of Flamenco Arts! Saturday, February 15th from 7-9pm at Lamasco. Family friendly, all ages welcome! Limited seats left. Tickets Only $30, and includes show and dessert. The Academy of Flamenco Arts is an incredibly diverse team, with expertise from Argentina, Venezuela and other parts of the world. In addition, famous local bakery Panaderia San Miguel is providing their wonderful Tres Leches cake for the dessert. This event sold out last year, so don't delay in getting tickets to this incredibly moving and exciting experience. Tickets can be found at the Lamasco Facebook Page in their events section, or online.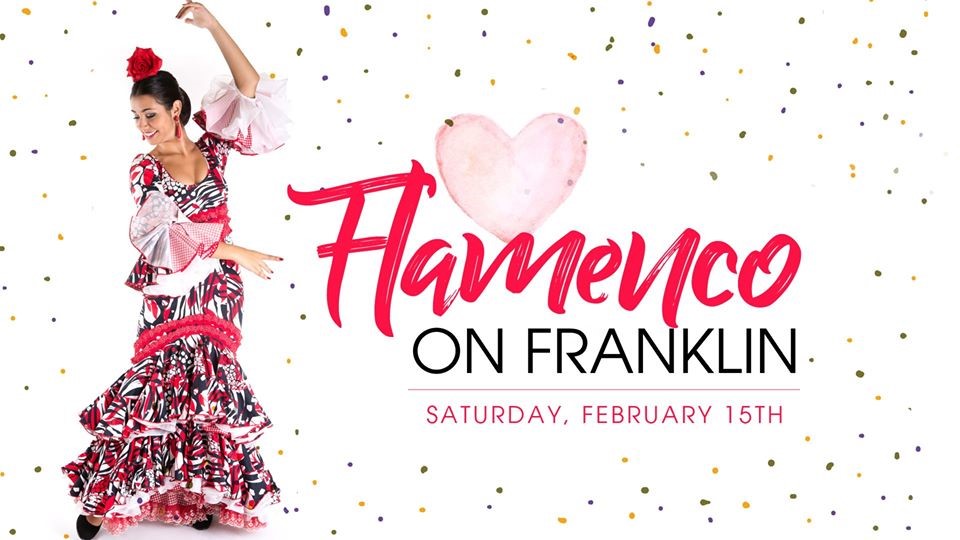 UE Health and Fitness Fair
The UE Health and Fitness Fair will be held on Thursday, February 13th from 11:00 am - 2:00 pm in the Fitness Center gym. This is a FREE event for all students, staff and faculty. Great giveaway and prizes.
Lori Adams
la87@evansville.edu
Women's Rights Awareness Presents The Vagina Monologues
The Vagina Monologues is a series of monologues, written by Eve Ensler, that is performed globally every February to raise awareness of domestic abuse towards women. The Vagina Monologues will take place in Eykamp 251 on Feb. 14 & 15. Doors open at 6:30 pm and the show begins at 7:00 pm.
The price for tickets are the following:
Couples: $10
Singles: $8
During the performance, items from campus organizations will be on sale. All proceeds will go to the Albion Fellows Bacon Center of Evansville.
A donation drive for Borrowed Hearts Foundation will be taking place. Please bring gently used women's and junior's clothing. WRA members will take your donation to their store.
Women's Rights Awareness is so excited to present such a phenomenal performance!
KeYanla Cleckley
kc285@evansville.edu
Purple Visit Day- Monday, February 17
The Office of Admission will be welcoming prospective families this upcoming, Monday, February 17th for a Purple Visit Day Event. They will be dining around noon in Café Court, sitting in on classes, meeting with department, and touring campus. Please help us welcome these families to campus.
Catie Taylor
ct37@evansville.edu
Sunday Worship
Neu Chapel will host Sunday evening worship at 7:30PM. All are welcome.
JillAnn Knonenborg
jk383@evansville.edu
Theological Thursdays
Join the Office of Religious Life at Honeymoon Cafe, 5:30PM on Thursday, to discuss a big philosophical or ethical question. The first 7 students to arrive will receive a free coffee or tea. All perspectives and identities are welcome.
JillAnn Knonenborg
jk383@evansville.edu
Medical Spanish Practice
Medical Spanish practice is designed to help students practice communication skills in Spanish for medical settings. Students may arrive and leave at any time. The next session is Sunday, February 16, from 4:30-6:00 p.m. in Room 64 in the Schroeder School of Business Building. Please contact associate professor of Spanish Diana Rodríguez Quevedo at dr130@evansville.edu for more details. ¡Nos vemos el domingo!
Diana Rodriguez Quevedo
dr130@evansville.edu
Spring Healthy Behavior Challenge
Earn Additional HRA Credits for the 2019-2020 Benefit year! Successfully complete the 8 week challenge and earn an extra $150 in HRA credits. The challenge consists of tracking fruit and vegetable consumption and tracking minutes of weekly exercise. Please email ac375@evansville.edu to sign-up!
All are welcome to participate in this challenge! Only those enrolled in the UE HRA Medical Benefit Plan are eligible to earn HRA credits. If you have previously earned HRA credits for the Summer or Fall Healthy Behavior Challenge in the 2019-2020 benefit year, you are ineligible to earn this credit again.
Ashley Chipps
ac375@evansville.edu
Harlaxton Story Slam
Share your love for Harlaxton on Valentine's Day! In Rademacher's Lounge, across from Chick-Fil-A, from 3-4pm on Friday, February 14, there will be an open-mic style event to give you the opportunity to share your most memorable, funny, or moving 3-minute story from our favorite manor house. The Harlaxton office will have drawings and prizes of exclusive Harlaxton merchandise as well!
Kaylynn McCalister
kc205@evansville.edu
UE Faculty, Students Team for Addiction-Themed Documentary on Channel 9
"Epidemic: Addiction in Middle America," a five-part documentary series produced and directed by Assistant Professor of Communication Joe Atkinson and narrated by Assistant Professor of Acting Amelia McClain, will premiere on WNIN Tri-State Public Media this Thursday, February 13, at 7:00 p.m. The series also features work by Visual Communication student Michaela Kunkler '21, who served as Visual Effects Supervisor. Department of Communication students Amanda Ackerman '21 and Brea Mullen '21 contributed cinematography to the film, while Ackerman and fellow Communication student Connor Cleary '21 worked as production assistants.
The series' first two episodes will air this week; Episodes 3 & 4 will begin at 7:00 p.m. on February 20, and the series will conclude February 27 at 7:00 p.m.
Funding for the project was provided by UE Arts & Sciences' "See the Reaching" Fund, the UE Alumni Research and Scholarly Activity Fellowship, and the UE Art, Research and Teaching Fund.
Joe Atkinson
ja122@evansville.edu
Flush Flash Reminder
The Center for Student Engagement would love to start getting the Flush Flash out earlier each week. In order to do so, we need our campus community to make sure all Flush Flash requests for the coming week are submitted by Friday at noon! All events on the Flush Flash are pulled from UEngage, so making sure your event is submitted and approved is required before it will be advertised. If you have any questions about Flush Flash advertisement, please email Lydia at ls280@evansville.edu or Jane at jm727@evansville.edu for more information.
Lydia Skaggs
ls280@evansville.edu
Summer Sessions Payment Plan
Payment plans for summer session courses including Early Summer, Harlaxton Summer, Summer I, and Summer II are available now. Contact the cashiers in the Office of Student Financial Services (Olmsted rm. 105G) to set-up a payment plan. Payments can be arranged from the point of set-up to the due date of the session. There is no fee for the payment plan.
Students should contact the Office of Student Financial Services no later than Reading-Study Day, May 7, 2020 to determine if financial aid is available for their summer courses.
Submitted by Amy Sowders as560@evansville.edu.
Congratulations to Todd Matteson
Prof Todd Matteson's piece, Mountain Pass (wall bowl), was selected by Juror, Eric Knoche, to be included in the National Ceramic Exhibition titled 'Off the Table: Clay for the Wall' sponsored by the Missouri Western State University Clay Guild. The Exhibition opens February 21, 2020 in the Potter Fine Arts Gallery located on the Missouri Western State University Campus in St. Joseph, Missouri.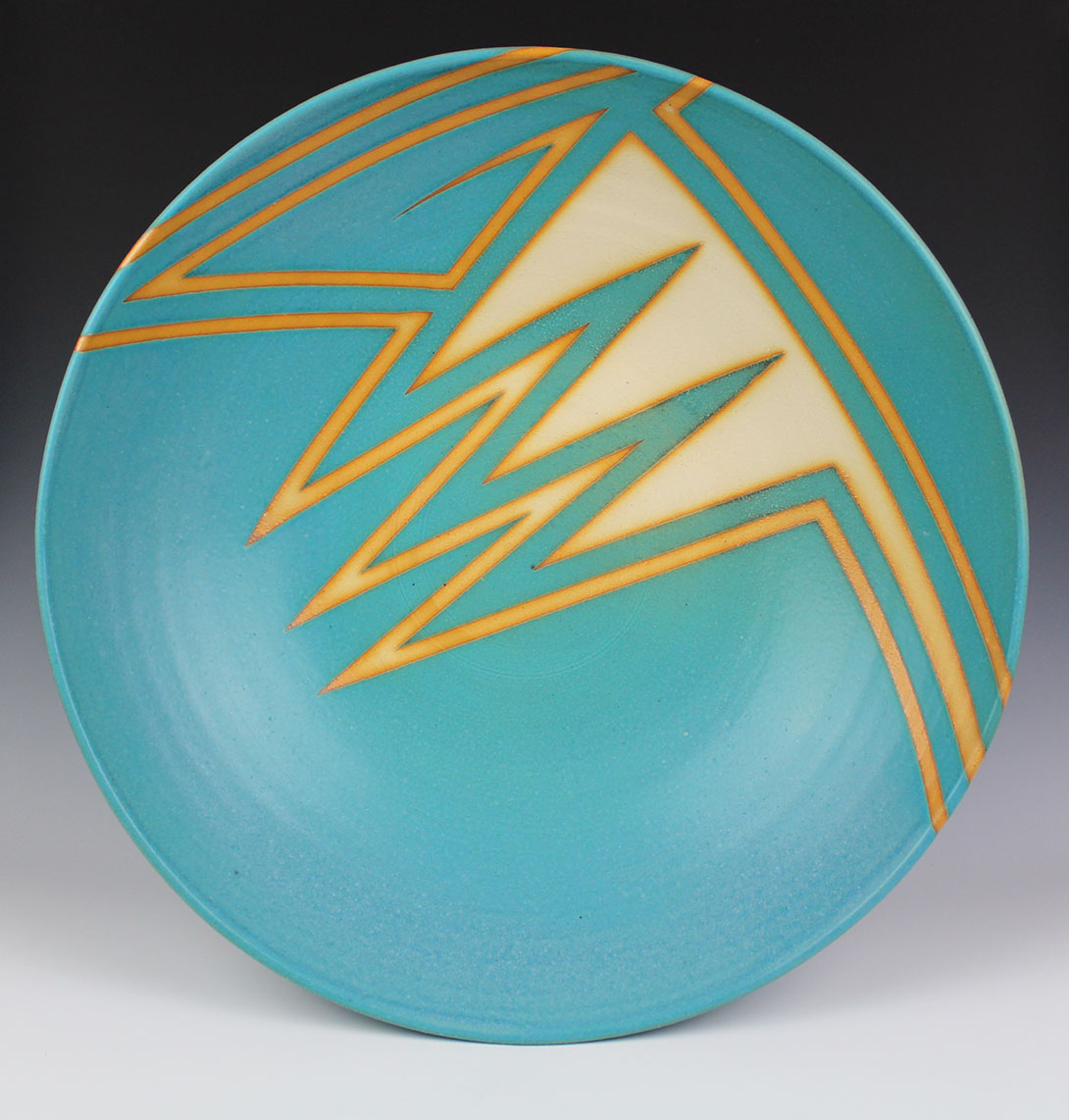 Brooksie Smith
bs267@evansville.edu
Thank you...For All Blood Donors and Volunteers
The University of Evansville Leadership Academy would like to thank all donors and volunteers who made our annual blood drive a success! For some, this is annual event you look forward to. And for others, this was your first time giving. No matter what stage of giving you were at, we appreciate all who contributed. Thank you to all the UELA members who volunteered to table and to run the registration and canteen tables on the day of the drive.
Below you will find how UELA contributed and some facts that we received from American Red Cross.
On January 28, 2020, UELA hosted an American Red Cross Blood Drive. This is an annual event that UELA loves being involved in each year. To prepare for the event, on January 15, 16, 21, and 22 UELA members volunteered to table for the event.
Here's some facts:
Total hours volunteered: 38
Number of UELA members that volunteered: 19
Percent of UELA that volunteered: 56%
Number of pints collected: 51 with a goal of 49
Number of lives we can potentially save: 153
All in all, it was a successful event and UELA is proud of its association with the American Red Cross. Thank you again to the University of Evansville campus for your support!

Megan Hawkins
mh445@evansville.edu
Aces Erase 22-point Deficit in Hard-fought Contest
Facing a 22-point deficit in the first half, the University of Evansville men's basketball team staged another furious rally, battling back to take a late lead before a 7-0 run pushed Loyola to a 73-66 win inside the Ford Center.
Leading Evansville (9-17, 0-13 MVC) was K.J. Riley. The senior scored 28 points with 12 coming from the free throw line. He added six assists and five boards. Sam Cunliffe posted a 16-point outing while Evan Kuhlman added eight tallies. Loyola (17-9, 9-4 MVC) saw Lucas Williamson record 20 points with Cameron Krutwig finishing the night with 14.
"We need to do a better job of doing our responsibilities on each possession. We did a much better job of that in the second half," Purple Aces head coach Todd Lickliter explained. "I am very proud of how we fought back. I do not want our guys to be discouraged. They are doing what they should do and are competing every game. There is something to be said for guys who never quit and I am proud of them for that."
Loyola put on a shooting clinic in the early moments of the game, connecting on nine of their first ten shots on their way to a 23-7 lead in the first eight minutes. Evansville had an early 7-4 advantage on a Noah Frederking triple before the Ramblers posted a 19-0 run. Loyola did a nice job of spreading the ball around with six players scoring over that time.
A basket by Evan Kuhlman ended the streak but the Ramblers pushed back with the next five points. Their lead would reach as many as 22 points when a Lucas Williamson triple with 6:38 on the clock gave them a 36-14 lead.
Evansville continued to push through the adversity and their work paid off. Trailing by a 44-24 tally with 3:20 left in the half, the Aces reeled off ten points in a row with Sam Cunliffe and John Hall hitting 3-pointers to open the stretch. K.J. Riley finished it off with the final four points. The Ramblers added a late free throw and went to the half up by a 45-34 score.'
Following their 9-for-10 start from the field, the Ramblers finished the half hitting nine of their next 20 attempts to finish the period shooting 62.1%. The Aces also shot the ball well in the opening stanza, draining 11 out of 20 attempts to finish at 55.0%.
Using the momentum they gained from the final moments of the first half, the Aces continued to rally with Hall hitting his second from outside to open the scoring. Following a Loyola bucket, back-to-back field goals from Cunliffe and Riley got Evansville back within six points – 47-41 – three minutes into the final period.
The lead for the Ramblers reached 10 points when they took a 55-45 lead with 14:39 left in the game before Evansville made a huge rally. Over the next seven minutes, UE outscored the Ramblers by a 12-2 margin to tie the game up at 57-all. The Aces held Loyola scoreless for a 4-minute stretch while scoring five in a row. The scoreless streak ended with a Lucas Williamson basket before the Aces continued their rally.
Cunliffe added a nice jumper near the baseline before an and-one by Riley cut the deficit to two. Artur Labinowicz would tie the game inside of the 8-minute mark when his putback tied the game. Riley would put UE back in front when his free throw gave his squad a 60-59 lead inside of six minutes remaining.
Evansville held a 62-61 lead with 3:49 remaining, but a 7-0 run made the difference for Loyola as they put the game away with the rally. The Aces added a few late free throws, but it was not enough as Loyola finished with the 73-66 victory. The defense for UE excelled in the final 20 minutes, holding the Ramblers to a 9-of-28 showing from the field (32.1%). That effort held Loyola to 47.4% for the game while the Aces finished at 51.2%. UE's defense forced a season-high 21 turnovers. Both teams wrapped up the night with 30 rebounds.
A pair of road games await the Aces beginning with a 3 p.m. game on Sunday at Drake before UE heads to Carbondale, Ill. on Thursday, Feb. 20 for a 7 p.m. contest.
Contribute to AceNotes
To have content considered for inclusion in AceNotes, please submit a Marketing Request Form. Deadline for submission to AceNotes is 10:00 a.m. on the requested date of publication. Only articles concerning UE related/sponsored activities will be accepted. Articles submitted to AceNotes may be edited for length and clarity. Submitter contact information is at the end of each article.