| | |
| --- | --- |
| AceNotes Today | Tuesday, February 11, 2020 |
Career Day 2020
Looking for a full-time professional position?
Cooperative education opportunity? Internship? Summer Job?
Don't miss this opportunity to network with 75 outstanding employers
Tuesday, February 11, 2020
11:00 am – 2:00 pm
Fitness Center Gym, Carson Center
Business professional attire recommended.
Bring many copies of your resume!
Donna Schmitt
ds120@evansville.edu
I-House: International Romantic Comedy Night
Dear Aces! For this week, come celebrate Valentine's Day with your I-House friends or your significant other with popcorn and a movie. Our movie selection is a romantic comedy which will teach us about another culture in a fun way. This event will be happening on this Wednesday (February 12th), on the second floor of Ridgway University Center at 7pm. We hope you will join us.
Hussam Taj
ht70@evansville.edu
Soupalooza THIS Friday
Please join the Staff and Administrators Assembly
THIS Friday
February 14 from 11:00 a.m.-1:00 p.m.
in Eykamp Hall, Ridgway University Center.
Soup, dessert, and a water for $5!
Proceeds help fund the SAA Scholarship Fund
Attendance prizes drawn every 30 minutes!
Must be present to win.
Grand prize for 'Best Soup'!
Thank you so very much your willingness to help with Soupalooza!
Your kind heart and willing spirit are very much appreciated.
Soupalooza 2020 TEAM-
Tobi Audas- Academic Affairs
Carol Blair- Security
Kelly Bargeloh- Career Development
Laura Connors- Nursing
Dianna Cundiff- Career Development
Michelle Lehman- Creative Writing, English, and History
Wendy Marx- Development & Alumni Relations
Megan McCombs- Alumni & Parent Relations
Brooksie Smith- Art & Center for Innovation & Change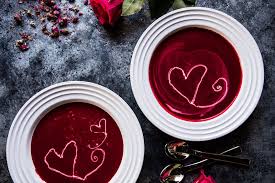 Brooksie Smith
bs267@evansville.edu
Men's Group
Join or try out the Men's Group! Wednesdays at 7pm at Newman Center.
Kathryn Williams
kw354@evansville.edu
Rosary Group
Come and pray the Rosary with us! Every Wednesday at noon in Library Room 208.
Kathryn Williams
kw354@evansville.edu
Newman Night
Come to our weekly Newman Night for dinner and discussion! Fr. Godfrey Mullen will be talking about The Church: Mother and Teacher. Discussion starts at 5pm at Newman Center with a delicious dinner to follow!
Kathryn Williams
kw354@evansville.edu
Small Group
Join or try out a small group this Wednesday or Thursday at Newman Center! Wednesdays are with Annie at 7pm discussing the topic of Cultivating Fruits of the Spirit. Thursdays are with Michaela and Lesley at 8:30pm discussing How To Build Your Spiritual Armor.
Kathryn Williams
kw354@evansville.edu
UE Ballroom Partners with Lamasco Bring Back The Academy of Flamenco Arts
UE Ballroom partners with Lamasco bring back The Academy of Flamenco Arts! Saturday, February 15th from 7-9pm at Lamasco. Family friendly, all ages welcome! Limited seats left. Tickets Only $30, and includes show and dessert. The Academy of Flamenco Arts is an incredibly diverse team, with expertise from Argentina, Venezuela and other parts of the world. In addition, famous local bakery Panaderia San Miguel is providing their wonderful Tres Leches cake for the dessert. This event sold out last year, so don't delay in getting tickets to this incredibly moving and exciting experience. Tickets can be found at the Lamasco Facebook Page in their events section, or online.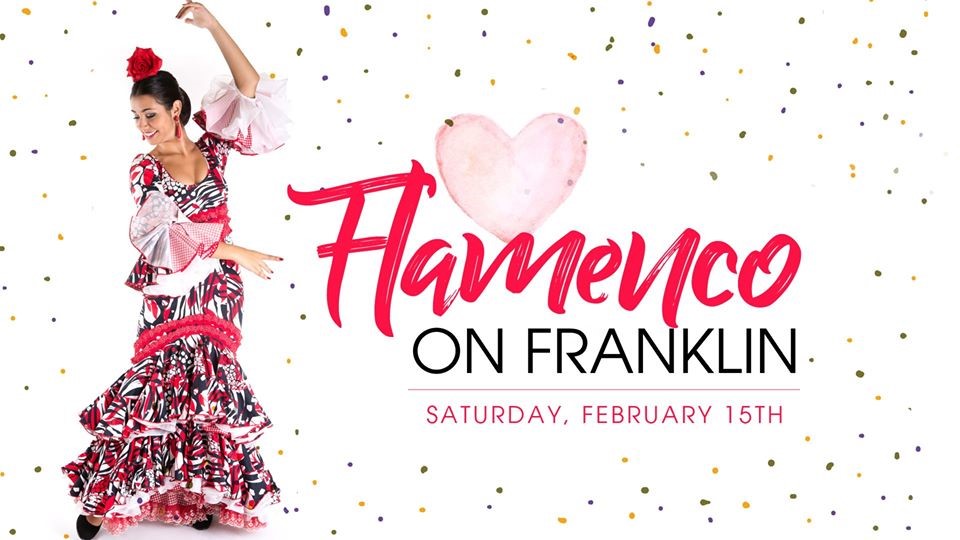 This Week in Music (February 10-16)
Faculty Recital, Tuesday, February 11
Graham Cullen, cello
7:30pm, Neu Chapel
Graham Cullen, cello, will perform a recital including the sixth of Bach's popular cello suites, as well as a suite by twentieth-century composer Benjamin Britten. Come for a rare opportunity to hear these unique works. The concert is free and open to the public.
Kristen Strandberg
ks532@evansville.edu
Student Leadership Conference
The 2020 SLC Conference will be held on Saturday, February 29, 9:00 a.m. to 12:30 p.m. in Eykamp Hall.
This year's theme is Diversity in the Workplace: How to take the first steps, expand the pathway, and build bridges with those you encounter in the community. The conference is focused on understanding differences, exploring one's ideals, and relationship building with others.
The conference registration includes refreshments, lunch, and a long-sleeved t-shirt.
Kaitlyn Luczak
kl241@evansville.edu
UE Health and Fitness Fair
The UE Health and Fitness Fair will be held on Thursday, February 13th from 11:00 am - 2:00 pm in the Fitness Center gym. This is a FREE event for all students, staff and faculty. Great giveaway and prizes.
Lori Adams
la87@evansville.edu
Women's Rights Awareness Presents The Vagina Monologues
The Vagina Monologues is a series of monologues, written by Eve Ensler, that is performed globally every February to raise awareness of domestic abuse towards women. The Vagina Monologues will take place in Eykamp 251 on Feb. 14 & 15. Doors open at 6:30 pm and the show begins at 7:00 pm.
The price for tickets are the following:
Couples: $10
Singles: $8
During the performance, items from campus organizations will be on sale. All proceeds will go to the Albion Fellows Bacon Center of Evansville.
A donation drive for Borrowed Hearts Foundation will be taking place. Please bring gently used women's and junior's clothing. WRA members will take your donation to their store.
Women's Rights Awareness is so excited to present such a phenomenal performance!
KeYanla Cleckley
kc285@evansville.edu
Spring Healthy Behavior Challenge
Earn Additional HRA Credits for the 2019-2020 Benefit year! Successfully complete the 8 week challenge and earn an extra $150 in HRA credits. The challenge consists of tracking fruit and vegetable consumption and tracking minutes of weekly exercise. Please email ac375@evansville.edu to sign-up!
All are welcome to participate in this challenge! Only those enrolled in the UE HRA Medical Benefit Plan are eligible to earn HRA credits. If you have previously earned HRA credits for the Summer or Fall Healthy Behavior Challenge in the 2019-2020 benefit year, you are ineligible to earn this credit again.
Ashley Chipps
ac375@evansville.edu
Solution Station Wednesday: Technology Help
Are you having any issues with technology at the University of Evansville? Do you have questions about how to setup your devices and accounts? Email, WiFi, or Blackboard blues? Let's talk! Come by the Solution Station table in Ridgway this Wednesday to talk about it with someone from OTS! We'll be ready to help.
As always, let us know if there's anything else you need help with or if you have questions that you need the answer to.
Wednesday: 11:00 a.m. - 1:00 p.m
Chad Hart
ch299@evansville.edu
School of Education Receives Grant from Project Lead the Way
The School of Education received another STEM grant that will allow all elementary education majors to receive certification in Project Lead the Way Curriculum. This PreK-5 curriculum taps into the exploratory and engaging nature of effective elementary classrooms. The program empowers students to adopt a design-thinking mindset through projects and problems that relate to real world activities centered around computer science, engineering, and biomedical science. Dr. Amy McBride and Mr. Jeremy Buente, School of Education instructors for elementary math and science methods courses, successfully completed PLTW Launch Pre-service Faculty Training. This additional certification for our elementary education students will enhance the STEM knowledge of our graduates and impact student performance in their future classrooms.
Amy McBride
am85@evansville.edu
Harlaxton Story Slam
Share your love for Harlaxton on Valentine's Day! In Rademacher's Lounge, across from Chick-Fil-A, from 3-4pm on Friday, February 14, there will be an open-mic style event to give you the opportunity to share your most memorable, funny, or moving 3-minute story from our favorite manor house. The Harlaxton office will have drawings and prizes of exclusive Harlaxton merchandise as well!
Kaylynn McCalister
kc205@evansville.edu
V-Day 2020 Tee Shirts: Until the Violence Stops
Women's Rights Awareness selling tee shirts commemorating their 2020 Production of Eve Ensler's The Vagina Monologues. The shirts feature a logo by UE student Jules Iradukunda and will cost $15. You may order your shirt at the WRA tables in Ridgeway between Feb 10-14, at the event on Feb 14 or 15, or contact Dr. Annette Parks. Profits from the tee shirts and ticket sales will go to the Evansville Albion Fellows Bacon Center.
Annette Parks
ap3@evansville.edu
Joe Atkinson Directs Play for Evansville Civic Theatre Underground Series
Evansville Civic Theatre's Underground series will open "Circle Mirror Transformation," by Annie Baker, on Thursday, February 13, at 7:30 p.m. The production, which run four days at Studio 321 (321 N. Congress), is directed by Assistant Professor of Communication Joe Atkinson.
"Circle Mirror Transformation" follows four lost New Englanders who enroll in Marty's six-week-long community-center drama class. When the class begins to experiment with harmless games, hearts are quietly torn apart, and tiny wars of epic proportions are waged and won. The play is a beautifully crafted diorama, a petri dish in which we see, with hilarious detail and clarity, the antic sadness of a motley quintet.
Performances begin at 7:30 p.m. on February 13, 14, and 15, with a 2:00 matinee on Sunday, February 16.
Joe Atkinson
ja122@evansville.edu
UE Faculty, Students Team for Addiction-Themed Documentary on Channel 9
"Epidemic: Addiction in Middle America," a five-part documentary series produced and directed by Assistant Professor of Communication Joe Atkinson and narrated by Assistant Professor of Acting Amelia McClain, will premiere on WNIN Tri-State Public Media this Thursday, February 13, at 7:00 p.m. The series also features work by Visual Communication student Michaela Kunkler '21, who served as Visual Effects Supervisor. Department of Communication students Amanda Ackerman '21 and Brea Mullen '21 contributed cinematography to the film, while Ackerman and fellow Communication student Connor Cleary '21 worked as production assistants.
The series' first two episodes will air this week; Episodes 3 & 4 will begin at 7:00 p.m. on February 20, and the series will conclude February 27 at 7:00 p.m.
Funding for the project was provided by UE Arts & Sciences' "See the Reaching" Fund, the UE Alumni Research and Scholarly Activity Fellowship, and the UE Art, Research and Teaching Fund.
Joe Atkinson
ja122@evansville.edu
Flush Flash Reminder
The Center for Student Engagement would love to start getting the Flush Flash out earlier each week. In order to do so, we need our campus community to make sure all Flush Flash requests for the coming week are submitted by Friday at noon! All events on the Flush Flash are pulled from UEngage, so making sure your event is submitted and approved is required before it will be advertised. If you have any questions about Flush Flash advertisement, please email Lydia at ls280@evansville.edu or Jane at jm727@evansville.edu for more information.
Lydia Skaggs
ls280@evansville.edu
Summer Sessions Payment Plan
Payment plans for summer session courses including Early Summer, Harlaxton Summer, Summer I, and Summer II are available now. Contact the cashiers in the Office of Student Financial Services (Olmsted rm. 105G) to set-up a payment plan. Payments can be arranged from the point of set-up to the due date of the session. There is no fee for the payment plan.
Students should contact the Office of Student Financial Services no later than Reading-Study Day, May 7, 2020 to determine if financial aid is available for their summer courses.
Submitted by Amy Sowders as560@evansville.edu.
Dr Edward Bujak Becomes Senior Fellow
Dr Edward Bujak has been appointed as a Senior Fellow of the United Kingdom's Higher Education Academy in recognition of his contribution to teaching and learning support in Higher Education. Dr Bujak is Chair of the Department of British Studies at Harlaxton College.
Edward Bujak
ebujak@harlaxton.ac.uk
Sympathy for Kevin Smith and Family
We extend our condolences to Kevin Smith, the Director of Housekeeping (WFF), on the loss his mother, Charlene Smith, on Friday, February 7 following a lengthy illness. Please keep Kevin and his family in your thoughts and prayers during this difficult time.
Contribute to AceNotes
To have content considered for inclusion in AceNotes, please submit a Marketing Request Form. Deadline for submission to AceNotes is 10:00 a.m. on the requested date of publication. Only articles concerning UE related/sponsored activities will be accepted. Articles submitted to AceNotes may be edited for length and clarity. Submitter contact information is at the end of each article.