| | |
| --- | --- |
| AceNotes Today | Monday, December 2, 2019 |
The 1st Day of Harlaxton Christmas-guess the Harlaxton facts and win a prize!
Introducing the 10 days of Harlaxton Christmas! Each day we will give you a chance to guess at the gifts the UE Harlaxton team has gotten this year in our work with Harlaxton to win a prize. We will present a question each day, and the person who emails the closest answer first to harlaxton@evansville.edu will get some Harlaxton swag! We will post answers the following day, so check back here each day for the 10 days of Harlaxton Christmas final facts.
On the 1st day of Harlaxton Christmas, my true love gave to me a new novel, the Harlaxton Heist. Can you name the two main characters?
Submitted by Kaylynn McCalister kc205@evansville.edu.
2019 Employee Holiday Schedule
Reminder: The University of Evansville will be closed during the holidays to allow our employees to enjoy this special time with their families.
The following November – December – January holiday schedule will be observed:
Thanksgiving
Closed Wednesday, November 27
Closed Thursday, November 28
Closed Friday, November 29
Christmas
Last day to work before break – Friday, December 20
Closed Monday, December 23 through Wednesday, January 1
Reopen Thursday, January 2
The complete listing of holidays observed by the University of Evansville can be found the UE website.
Free paper shredding
Free off-site paper shredding by Piranha Mobile Shredding will return to campus once again on Thursday, December 5 (Reading Study Day) from 10:00 a.m.-1:00 p.m. All UE students, faculty, staff, and alumni can take advantage of this free service by bringing paper to the Piranha truck in Koch Center for Engineering and Science parking lot. Paper will be shredded off-site.
So, if mounds of paper are taking over your office, home, or room, this is the time to gather those old files, receipts, cancelled checks, tax forms, etc. No need to take out the staples or paper clips. Avoid identity theft by having confidential information permanently destroyed.
Please - no telephone books, magazines, or newspapers. Also, please note that there is a 100-pound paper limit per visit (number of visits is not limited).
Submitted by Amber Elkins ae152@evansville.edu
Medical Spanish Practice
Medical Spanish practice is designed to help students practice communication skills in Spanish for medical settings. Students may arrive and leave at any time. The last session of the semester is this Wednesday, December 4, from 6:00-7:30 p.m. in Room 64 in the Schroeder School of Business Building. Please contact associate professor of Spanish Diana Rodríguez Quevedo at dr130@evansville.edu for more details. ¡Nos vemos el miércoles!
Submitted by Diana Rodriguez Quevedo dr130@evansville.edu.
This Week in Music (December 2-8)
First Tuesday Concert Series, December 3
Holiday Pops
7:30pm, Victory Theatre
Celebrate the final First Tuesday concert series of the semester with Holiday Pops at the Victory Theatre! Hear the Wind Ensemble, Symphony Orchestra, University Choir, Choral Society, and Women's Chorus perform a variety of holiday music from beautiful choral works to pop favorites. The concert is free and open to the public.

Vespers, December 6
7:30pm, Neu Chapel
Join us for this beautiful holiday tradition of choral music, hymns, and readings held in Neu Chapel.
Harold Matthews Retirement Reception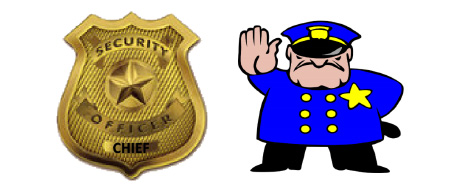 Mark your calendars!
It's a retirement reception to honor Harold Matthews for his 34 years of dedicated service to the University of Evansville.
Wednesday, December 11, 2019
2:00 - 4:00 p.m.
Class of 1959 Gallery and Lounge
Ridgway University Center
RSA Holiday Bingo
Joins RSA for our holiday Bingo in Rademacher's Lounge at 8pm on Dec. 4 and get the chance to win a Disney+ year long subscription!
Submitted by Lily Renfro lr156@evansville.edu.
December 4 Andiron Lecture by Valerie Stein
When God is Father: The Unjust Theology of the Evangelical Orphan Care Movement
by Valerie Stein
Valerie Stein is an associate professor of religion and chair of the Department of Philosophy & Religion at the University of Evansville. She has been at UE since 2002. She holds a ThD from Harvard University in Hebrew Bible / Old Testament. Her teaching and research interests focus on the intersection of religion and culture. Much of her work has centered on the history of biblical interpretation, particularly examining the ways in which the biblical text has functioned to marginalize or oppress certain groups. She uses social identities such as race, religion, and gender as lenses through which to critically engage religion as a structural force in both contemporary society and throughout history.
Adoption and foster care have become especially popular over the past decade within evangelical Christian circles, as evidenced by the establishment and growing popularity of Orphan Sunday and by the extensive promotion of adoption by evangelical religious groups, such as the Southern Baptist Convention and Focus on the Family. This call to adopt or foster is not fundamentally about providing options for infertile couples or promoting humanitarianism; rather, evangelicals draw on the Bible and Christian theology to frame adoption and foster care as a missionary activity that both symbolizes and accomplishes the salvific message of the Gospel. The patriarchal theology behind the framework privileges the interests of the male "father" god over those of the birth mother. The resulting Christian rhetoric empowers the perspective of the adoptive parents by aligning them with God as pater familias while rendering the birth mother invisible and theologically irrelevant. God the Father's "heart for adoption" thus promotes an Evangelical Orphan Care Movement that allows the desires of wealthy, privileged (and Christian) members of society to take precedence over the needs, wishes, and interests of vulnerable women.
The lecture begins at 4:00 p.m.
Wednesday, December 4, 2019
Eykamp Hall (Room 252), Ridgway University Center
A social gathering with beverages begins at 3:45 p.m.
For further information, call Annette Parks at 812-488-1070
or the William L. Ridgway College of Arts and Sciences at 812-488-2589
Relaxation Event
Finals got you stressed and need a break from studying??? Counseling Services, with the help of SAB and RSA, is having our bi-annual relaxation event before finals! We'll have 3 chair massage stations from Bodyworks Massage, aromatherapy, yoga, coloring, puzzles, and other relaxing activities. Come and go as you like and move at your own pace. We always have a great time and hope you'll join us!
Thursday, December 5, 1:00 - 4:00 p.m. Eykamp 253-255
New this year: Who likes line dancing??? (Think electric slide, cupid shuffle, etc.) Join us in Eykamp 251 at 1pm and 3:30pm to get your groove on!
Submitted by Jennifer Hargus jh693@evansville.edu.
Reading Study Day Relaxation Event
Finals got you stressed and need a break form studying??? Counseling Services, with the help of SAB and RSA, is having our bi-annual relaxation event before finals on Reading Study Day! We'll have 3 chair massage stations from Bodyworks Massage, aromatherapy, yoga, coloring, puzzles, and other relaxing activities. Come and go as you like and move at your own pace. We always have a great time and hope you'll join us!
Submitted by Jennifer Hargus jh693@evansville.edu.
Vote on the Best of UE!
Help the Crescent magazine with our Feb. 2020 cover story — the Best of UE! We live, eat and go to school here everyday and inevitably form patterns and preferences. Whether its what bathroom we use or the printer we scramble to in-between classes, these small decisions affect us everyday. The Crescent would like to highlight these little things that make students and UE tick by honoring the Best of UE! Cast your votes online, and look out for our Feb. issue to see if your #1 made it to the top!
Submitted by Dallas Carter dc178@evansvill.edu.
Bookstore Buyback
Book buybacks will take place in the Student Media Center, Room 274, Ridgway University Center. Bring your ID
Fri, Dec 6, from 9:00 a.m. – 4:00 p.m.
Sat, Dec 7, from 10:00 a.m. – 2:00 p.m.
Mon – Thur, Dec 9-12, from 9:00 a.m. – 5:00 p.m.
Fri, Dec 13, from 9:00 a.m. – 4:00 p.m.
Sign Up for the Santa Run- Discount code for everyone at UE
UE students, staff, administrators and faculty are invited to participate in the Rotary Club of Evansville's 6th Annual 2019 Rotary Santa Run. The event will take place at 9:00 a.m. on Saturday, December 7th at the Buffalo Trace Council Center.
The Rotary Santa Run is a perfect way to run into the holiday season. The holidays will be here before you know it! The proceeds from this year's event will benefit the Easter Seals Rehabilitation Center project entitled, "Change our local mental health landscape by meeting critical needs for pediatric psychology services."
In addition, a "spirited costume contest" will be held for children ages 1-9, teenagers from 10 to 18 and adults from 19 +. Teams and families are encouraged to participate in this festive contest. Prizes will be awarded.
Officially timed- 5K Run and 1-mile Family Fun Walk
Cost $25- Santa suits for the first 800 registrants are included.
Special discount rate of $5 with code: ue2019
This discount is good from Tuesday, November 26- Sunday, December 1
Register online at: www.SantaRunEvv.com.
Submitted by Cathy Renner cr107@evansville.edu.
Tree Decorations/Donations for Children K-12 - Graves Hall Lobby
Please consider donating new gloves, mittens, hats, scarves, and socks for community children grades K-12 this season. These items can be placed on the tree in the lobby of Graves Hall from now until Friday, December 13. The Center for Family, School and Community Partnerships will then distribute the items to EVSC schools. Thank you so much for your support!
Submitted by Karen Doss kd56@evansville.edu.
Winter Housing
Residence Hall Students - do you need a place to stay this winter? The residence life office has limited winter housing available. Only students participating in official University functions or with approved reasons will be considered for winter housing.
Winter housing is located on the fourth floor of Morton Residence Hall. Students will not have access to their permanent rooms during winter break. Approvals are subject to room availability. Students are charged a flat fee of $400 for winter housing.
Students seeking winter housing must submit a Winter Housing Request Form by noon on Reading and Study Day, available through this link - https://uesurvey.evansville.edu/WinterHousing.
Students who live in Village housing can stay in their apartment or house at no additional cost but we do ask that you let us know when you will be on campus by filling out this form - https://www.surveymonkey.com/r/villagewinterhousing.
Submitted by Brian Conner bc32@evansville.edu.
Rania Mousa has paper accepted at Qualitative Research in Accounting and Management Journal
Rania Mousa, Associate Professor of Accounting, has a paper accepted for publication in the Qualitative Research in Accounting and Management, which is one of the top journals specialized in qualitative accounting research.
The paper is titled, A Case Study of XBRL Implementation and Development at the Federal Deposit Insurance Corporation (FDIC). Using data collected from the FDIC and representatives of the software development and banking industries, the research examines the Extensible Business Reporting Language (XBRL) technology implementation process at the FDIC as part of the larger Federal Financial Institutions Examination Council's Central Data Repository modernization project. The research incorporates the well-established Diffusion of Innovation Theory and gauges the impact on the FDIC's stakeholders' internal organizational processes. It also presents an empirical assessment of the agency's recent development of Inline XBRL to support the bank examination process, which was never reported in accounting, information systems or public administration literature.
Sympathy for Family and Friends of Former Colleague Earl Kirk
It is with great sadness we announce that friend and former colleague Earl D. Kirk Jr, 70, passed away on Wednesday, November 27, 2019 in Naperville, Illinois after a lengthy illness. Earl served as UE's Director of Study Abroad/Harlaxton College Programs from 2003-2015 and worked tirelessly promoting Harlaxton and the University of Evansville even after his retirement.
Originally from Aurora, Illinois, he earned his BA in French, magna cum laude, from Illinois Wesleyan University as well as his MA and ABD in French from Indiana University. Before coming to Evansville, Earl served as a professor and held various administrative positions for 25 years at Baker University in Baldwin, Kansas.
He was a world traveler and had a love of people, languages, history and cultures. One of his most recent adventures was in 2017, when he took the challenge of the Camino de Santiago (the Way of Saint James), walking 500 miles in 35 days to the cathedral of Santiago de Compostela in north-western Spain.
Earl was an inspirational and passionate educator, administrator, and mentor dedicating his life and career encouraging and inspiring thousands of students to achieve their goals in education, studying and traveling abroad.
He is survived by his sister, Dale (Robert) Seidelman, of Big Rock, Il., sister Doris (Robert) Field of Idaho, and brother, Edward Kirk of Aurora, Il, as well as many nieces, nephews, friends and former students and colleagues from around the world.
A visitation will be held on Saturday December 7, 2019, from 9:30 to 11:00 AM at The Healy Chapel, 370 Division Dr., Sugar Grove, IL 60554. The funeral service will immediately follow the visitation at 11:00 AM.
Memorial gifts may be made to the Robert Dunham Scholarship Fund at Baker University or to Idiopathic Pulmonary Fibrosis Foundation in memory of Earl.
Submitted by Wes Milner wm23@evansville.edu.
Men's basketball earns road win over IUPUI
DeAndre Williams set the game highs with a 20-point, 15-rebound effort to lead the University of Evansville men's basketball team to a 70-64 come-from-behind win over IUPUI on Saturday night inside Indiana Farmers Coliseum.

Williams was 8-of-13 on the night and dished out five assists, another game high. Artur Labinowicz finished with nine points while Noah Frederking and K.J. Riley posted eight apiece. Evansville trailed IUPUI by as many as 12 points in the second half before an 11-0 run in the final seven minutes changed the game.

"I thought we did a really good job with our pace. It was a total team effort; our guys really gutted it out," UE head coach Walter McCarty said after the win. "We really played the right way in the second half. We get behind with guys doing it their own way for whatever reason early in the games; we have to stop doing that and do our jobs for 40 minutes. If we can do that, we are going to be a really good basketball team."

Both teams struggled to find an offensive groove in the first half, with neither team able to eclipse 38% shooting. Evansville began the night 1-of-9 from the field with a turnover. DeAndre Williams, who led the Aces with 10 points in the half, ended the early stretch and connected on his first shot to cut the IUPUI lead to 7-6 just over six minutes in,

Evansville's first advantage of the night came just seconds later when a short jumper by Shamar Givance made it an 8-7 game. The lead for the Aces grew to four points at 13-9 when Marcus Henderson hit a three before Williams added another bucket with 12:25 remaining in the first half.

The Jaguars recorded the next four tallies to retake the lead and the teams would swap it two more times before Williams gave the Aces a 23-22 lead at the 4:45 mark. Over the remainder of the period, the Jaguars outscored the Aces by a 15-4 margin to take a 37-27 halftime lead. With the Jaguars up five, they were able to double their lead in the final two minutes in a stretch capped off by a Jaylen Minnett triple.

Sam Cunliffe opened the second half with a dunk on a nice feed from Williams. UE would cut the gap to seven but a hot start to the half for the Jags saw them take their largest edge at 47-35 at the 17:29 mark. A resilient Aces squad began to chip away at the lead and the work would pay off in the final minutes.

With 14:09 remaining, Evansville cut that 12-point deficit in half when a K.J. Riley jumper found the bottom of the net. Two minutes later, Noah Frederking dialed it up from downtown and got his team back within a possession at 52-50. With 10:38 remaining, it was John Hall connecting from downtown, putting the Aces back on top at 53-52.

IUPUI would go back in front by a 59-55 score inside of seven minutes remaining, but the Aces staged another rally. Over the next five minutes, Evansville would take control with an 11-0 run. Williams tied the score with a jumper and two free throws and Artur Labinowicz would put his team in front with two more free throws at the 4:27 mark. Labinowicz also added the final touches on the rally with an and-one with 1:55 left. The Jags got back within five points, but the Aces hung on to earn the big road win.

The big game by DeAndre Williams saw him set career highs with his 15 boards and five helpers. He had a great mindset entering the night and it paid off on the floor.

"My mindset coming in was basically to make plays for my teammates and everything else would fall into place for me," Williams explained. "Me passing the ball really helped everyone else out and also my game."

With the win, the Aces improve to 2-0 in road games this season, matching the road win mark from last season. With a 4-game stretch away from the Ford Center, UE is set to return home for its next two games, beginning on Wednesday evening with a 6 p.m. contest against Western Illinois.
Macedo and Feliciano earn MVC awards
University of Evansville volleyball stars Melanie Feliciano and Gabriela Macedo garnered Missouri Valley Conference recognition on the opening day of the 2019 MVC Volleyball Championship.

Feliciano earned a spot on the All-Freshman Team along with the All-Conference Second Team. Macedo joined Feliciano on the All-Conference Second Team.

The top libero in the Missouri Valley Conference also has an argument to be the top libero in the country as Gabriela Macedo is coming off of one of the best seasons in MVC history. Macedo finished the regular season with a total of 681 digs, translating to 5.97 per set. That tally led the conference by 0.62 per set while her total was 65 more than anyone else. It finished sixth in the entire nation. She upped her game even more in conference play, posting 6.65 per set.

That was 0.95 more than anyone else while her total of 472 was 90 more than her nearest competition. Macedo was the only player in the MVC to be recognized with three Defender of the Week awards. Her total of 681 digs surpassed the previous Evansville mark of 656 and is one of the top ten totals in Valley history.

Her current total is 10th all-time in a single season and she is just 19 away from being just the 7th player in the history of the league to record 700 digs in a season. Macedo tallied 46 digs in the home match against Drake; it was the second-highest total in conference history and the most in any 5-set match in the NCAA in 2019.

Evansville freshman Melanie Feliciano was the leading freshman in the Missouri Valley Conference and one of the top five in the country, posting 4.18 kills per set. She finished the season second in the conference with her kill average and was 32nd in the nation.

Her total was third-best among all freshmen in the NCAA. Feliciano's total of 456 kills set the Evansville program mark for a freshman; the previous record of 434 came in 1997 by Jessica Kiefer. Feliciano tied for the conference lead with four Freshman of the Week awards. Her top performance came against Eastern Illinois where she posted what at the time was a program record of 36 kills. It is tied for the third-highest amount in a single match in the history of the league. She had 95 attempts in the match, setting the UE and MVC records.
Rachel Tam earns a spot on MVC All-Tournament Team
With the completion of the 2019 Missouri Valley Conference Volleyball Championship, it was announced that University of Evansville senior Rachel Tam earned a spot on the All-Tournament Team.

In Evansville's match on Thursday, Tam recorded 17 kills and seven digs. Her 17 kills was the most of any player in the match.

"We are all very happy for Rachel. She had a great game and kept us in the fight in every set," UE head coach Fernando Morales said. "It is a great way to finish her career, she definitely deserves it."

Tam has etched her way into the UE record books. She leaves the program with a total of 1,469 kills in her four seasons. That puts her third in its history.
Purple Aces volleyball announces 2019 signing class
University of Evansville head volleyball coach Fernando Morales has announced his first signing class as the head coach of the Purple Aces. Morales and his staff have added four freshmen who have signed National Letters of Intent will join the team in 2020.

The class consists of Rachel Basinski (Evansville, Ind./Memorial), Elise Moeller (Rock Falls, Ill./Rock Falls), Emilee Scheumann (Fort Wayne, Ind./Bellmont) and Brooke Springer (Henderson, Ky./Henderson County).

Basinski makes the move just a few blocks from Memorial High School to the University of Evansville. The 5-5 libero earned a spot on the 2019 SIAC First Team for her efforts, which included a total of 244 digs, which came out to three per set. She added a total of 18 service aces. Basinski led Memorial to the IHSAA 3A Sectionals and garnered Indiana High School Volleyball Coaches Association Academic All-State honors as a senior.

Coach Morales on Basinski: "Rachel Basinski is a local player that had a great senior season, taking Memorial to Semi-state. She will help fill out the spot Gabi will leave, with her and Laura we are comfortable with the future at that position."

Moeller is a 5-10 outside hitter from Rock Falls, Ill. In October of this year, she was named the Sauk Valley Media Athlete of the Week. Moeller averaged 7.5 kills and five digs while helping her team win the IHSSA 2A Regionals.

Coach Morales on Moeller: "Elise Moeller is an all-around player that will give up depth at the OH position. We know that was one of our weaknesses this year - our depth in that position - so we are happy to have her."

Scheumann is a Fort Wayne native who starred as an outside hitter at Bellmont High School. Averaging 2.7 kills per set, the 5-10 Scheumann hit an efficient .373. Her squad won the IHSSA 3A Semi-State Title. Scheumann's personal accolades include spots on the 2019 Indiana High School Volleyball Coaches Association 3A Northeast District Team and the Academic All-State Team.

Coach Morales on Scheumann: "Emilee Sheumann is a combination of power and control. She can play the role of both scoring and passing OH. She can help us cover the points we will lose when Rachel graduates while adding ball control as well."

Springer is another native of the area, coming to UE from Henderson Country High School in Henderson, Ky. A 6-2 middle blocker, Springer helped her team to its 5th consecutive KHSV 2nd Region Title. Springer averaged 2.25 blocks per set and 3.34 kills on her way to 2019 KHSV 2nd Region Volleyball Team honors and KHSV 2nd Regional All-Tournament Team recognition.

Coach Morales on Springer: "Brooke Springer is a tall powerful middle that will bring us more offense. With her we will have 3 young talented middle blockers. We are excited about the future in that position."
Rachel Tam named to MVC Scholar-Athlete First Team
University of Evansville senior Rachel Tam earned a spot on the Missouri Valley Conference Scholar-Athlete First Team on Tuesday morning.

"Rachel has been a big asset for this program on and off the court for four years," UE head coach Fernando Morales said. "It is not only all of the points and scores on the floor, but also how she performs in the classroom and in the community. I am so proud of her, it is well-deserved."

Tam is an Exercise Science major who has posted a 3.747 GPA in her time at UE. The honor marks her second time on the Scholar-Athlete First Team as she also earned the accolade in 2018.

As a senior, Tam finished the season ranked fourth in the MVC with 3.78 kills per set. She had 39 kills against Tennessee Tech in September setting the Evansville program record. Her total was second-most in a match in conference history and remains the second-highest tally of any NCAA Division I player in 2019

In the final weekend of the regular season, Tam moved to third in program history with a total of 1,452 kills. She passed Lisa Sampson.

Tam and her teammates are set to travel to Cedar Falls, Iowa for the 2019 MVC Championship where they open up against Illinois State on Thursday evening at 7:30 p.m.
Contribute to AceNotes
To have content considered for inclusion in AceNotes, please submit a Marketing Request Form. Deadline for submission to AceNotes is 10:00 a.m. on the requested date of publication. Only articles concerning UE related/sponsored activities will be accepted. Articles submitted to AceNotes may be edited for length and clarity. Submitter contact information is at the end of each article.