| | |
| --- | --- |
| AceNotes Today | Friday, November 8, 2019 |
Purple Friday Promo
In honor of Purple Friday, beginning today, Rademacher's Café will offer a 10% discount for anyone in UE apparel, old and new logo are accepted!
Diversity Coffee Hour featuring Student Government Association!
Diversity Coffee Hour is a fun event hosted by the Center for Diversity, Equity and Inclusion. Every Friday afternoon from 4-5 we'll meet at the Diversity Resource Center (located on Weinbach across from Hughes. The house with the purple door!) We'll have coffee, tea, and conversations about diversity and inclusion with a special guest from different groups represented on campus. This week's special guest is Theda Soldatou, president of Student Government Association. Join us for coffee, tea, and conversations!
If you have any questions or would like to represent a group on campus as a special guest, email me for more info!
Submitted by HarMonee Baltzell hb119@evansville.edu.
Reception for Stacey Shanks
Please join us to say good-bye to Stacey Shanks, Director of Academic Advising on Friday, November 8th noon-2:00pm in the lobby of Olmsted. We will be serving cake and punch.
Submitted by Teresa Haller th227@evansville.edu.
18th Annual Thomas C. Fiddick Memorial Lecture is Nov. 8th
Date: Friday, November 8, 2019
Start: 7:00pm
Location: Smythe Lecture Hall, Rm 170, Scroeder School of Business Building
LECTURE IS FREE AND OPEN TO THE PUBLIC
"The Traumatic Effects of the 1918-19 Influenza Epidemic"
The University of Evansville's Department of History is proud to welcome Susan Kent, Arts and Sciences Professor of Distinction at University Colorado, for the 18th Annual Thomas C. Fiddick Memorial Lecture.
Between 1918 and 1919, an influenza pandemic – often called the "Spanish Flu" – ravaged the world, killing at least 30 million people, and perhaps as many as 100 million. Professor Kent has said that "It proved more deadly than any other disease since the Black Death in the fourteenth century, and it killed more people than any other single event of the twentieth century except World War II." Her lecture will examine the worldwide impact of the flu on a variety of people and events and consider how the pandemic had the effect of influencing and even determining some of the most important issues of the interwar period.
Susan Kent is a prolific scholar and an acknowledged expert in several fields, including British History, Imperialism, and Gender History, as well as the history of the Spanish Flu. She is the author of The Global Influenza Pandemic of 1918-1919 (2012).
Submitted by Michelle Lehman ml281@evansville.edu.
This Week In Music (November 4-10)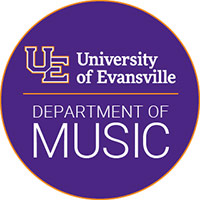 First Tuesday Concert Series, Tuesday, November 5
Music of Clara and Robert Schumann
7:30pm, Neu Chapel
The First Tuesday concert series continues on November 5 with the Music of Clara and Robert Schumann. UE joins many organizations worldwide who are celebrating the 200th anniversary of Clara Schumann's birth. Come to hear some great chamber music performed by UE faculty, as well as a short talk about the lives and works of these two fascinating composers.
UE Choral Ensembles, Sunday, November 10
6:00pm, Neu Chapel
Join us for an evening of beautiful and exciting choral music performed by the Women's Chorus, University Choir, and UE Choral Society. The program consists of numerous and widely varied short works, all written or arranged in the 20th and 21st centuries.
Submitted by Kristen Strandberg ks532@evansville.edu.
Veterans Day Program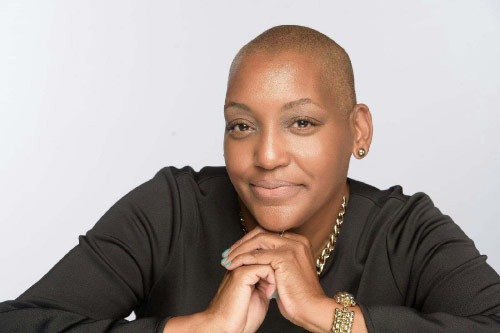 Annual Veterans Day Program
November 11, 2019, at 11 am
Location: Neu Chapel Sanctuary
Speaker: Ms. Melissa C. Moorehead- UE Alumnae and Navy Veteran
The campus community, alumni, and friends are invited to celebrate Veterans Day on campus for our annual
Veterans Day service.
Special Guest: Melissa C. Morehead
Speaker, Community Leader, Mentor, Media Personality
Melissa C. Morehead is a native of Evansville, Indiana, and enjoys serving as a speaker, community leader, mentor, and media personality. She proudly served in the United States Navy and was honorably discharged after serving 9.5 years. Her military career afforded her a life that she will never forget and is so grateful for. From serving alongside men and women who were considered her extended family to a being the first woman in her military division to accomplish goals that men in her division said could not be done. Morehead is a graduate from the University of Evansville with a BS in global leadership development. She is a member of the University of Evansville African American Alumni, where she won the 2017-18 Office of Diversity Initiatives UEAAA Mentor of the Year award and a proud alumna of Leadership Evansville. Currently, Melissa works as a federal government employee with the Social Security Administration with over 20 years as a dedicated public servant. She is also the host of Community Chat, a radio program that can be heard every Saturday morning at 9 AM on 98.5 FM, WEOA. She believes in encouraging, empowering, and educating women in the areas that seem to go unnoticed, and that is SELF.
Sponsored by: Office of Veterans Affairs
Submitted by Dr. Tracey Folden tf91@evansville.edu.
Mike Marks: Efroymson Visiting Artist & Exhibition
SOMEWHERE BEHIND US
MIKE MARKS - PRINTMAKER
Melvin Peterson Gallery
Artist's Exhibition: October 28 – December 14, 2019
Artist in Residence: November 6-8
Student Workshop: Wednesday, November 6, 6:00pm
Artist's Reception & Public Gallery Lecture: Thursday, November 7
Reception: 6:30pm, Lecture: 7:00
Student Gallery Lecture: Friday, November 8, 10:00am
Gallery Hours:
Monday, Tuesday, Friday, Saturday: 12:00 – 3:00pm
Wednesday, Thursday: 12:00 – 6:00pm
For more information, contact the UE Art Department of Art at 812-488-2043
email art@evansville.edu, or visit our Facebook page: University of Evansville Department of Art & Melvin Peterson Gallery
Submitted by Corliss Chastain cc270@evansville.edu.
2019-20 CrWrtg Coffee Hour/ Wahnita DeLong Reading Featuring Margaret McMullan
Date: Wednesday, November 6, 2019
Start: 5:30pm
Location: Eykamp Hall, Room 251, Ridgway University Center
Margaret McMullan is the author of eight award-winning books including the novel In My Mother's House and the anthology Every Father's Daughter. Her work has appeared in USA Today, The Washington Post, The Huffington Post, The Los Angeles Times, The Chicago Tribune, among others. She received a NEA Fellowship and a Fulbright in Hungary to research her new book, Where The Angels Lived: One Family's Story of Loss, Exile, and Return.
Historical, authentic and family-oriented, WHERE THE ANGELS LIVED tells the tale of a somewhat parallel universe that exists even in the 21st century—dealings with Soviet-style bureaucracy; skepticism; anti-Semitism; and ironically the same sort of isolation and rejection Margaret McMullan's Jewish Hungarian family experienced in 1944 before they were forced into concentration camps. Straddling memoir and reportage, past and present, this story reminds us all that we can escape a country, but we can never escape history. She taught at the University of Evansville for 25 years, serving as chair of the Department of English, and she helped form the Department of Creative Writing. She was formerly the Melvin Peterson Endowed Chair in Literature and Creative Writing until she retired in 2015 to write full time.
Submitted by Michelle Lehman ml281@evansville.edu.
Khan will give a presentation on , " Global Economic Outlook: Moving into 2020 and Beyond."
Walayet A. Khan, Professor of Finance, will give a presentation titled, "Global Economic Outlook: Moving into 2020 and Beyond" in the annual Economic Outlook Luncheon (2019) on November 12.00 at the Tropicana Hotel in the Walnut room. The description of the event in the words of the chamber is as follows.
The time of the event is 11:30am – 1pm. This is an annual Southwest Indiana Chamber event where seasoned professionals will predict what they feel the future holds for the world, country, state, and regional economy.
This event attracts chamber members, elected and appointed officials, key community leaders, and our strategic partners, SOLD-OUT for several years. For a sponsorship at this event or individual ticket sales, please contact Karen Robinson at Southwest Indiana Chamber office by calling 812-425-8147.
Reminder for all new incoming fall 2019 students~ Second dose of Meningitis B DUE by JANUARY 31st 2020!!
REMINDER! If you were a new incoming student to UE this 2019 fall semester, you must have your Meningitis B series completed and submitted to your MedProctor account by January 31st 2020. If you are going home during Thanksgiving or winter break, schedule your second dose to complete your Meningitis B series that is part of the admission requirements. This is only required for new students who entered University of Evansville FALL 2019 who has submitted only one dose of Meningitis B to MedProctor. Please call the Student Health Center at 812-488-2033 for any questions/concerns.
Trumenba- 2 doses required at least 6 months apart
Bexsero- 2 doses required at least 1 month apart
Submitted by Tara Ulrich tu19@evansville.edu.
Physical Therapy Research Participants Needed
Interested in learning more about your movement, core function, and balance?
Participants are needed for a research study conducted by University of Evansville Physical Therapy
faculty and students. This study is designed to collect information about basic movement and balance. You must be an adult at least 18 years old to participate.
It will take place on Saturday, November 16 at Stone Family Center for Health Sciences.

Click here to sign up
Appointments are limited!

Moving well keeps us going, propels us forward, and is the foundation for everything we do.
Submitted by Jennifer Simon js698@evansville.edu.
Added Section of Writing 205
The Department of Creative Writing has added a section of Writing 205 (sec. 04) for the spring 2020 semester. This course satisfies Outcome 5 and Overlay E Writing Across the Curriculum.
Submitted by Paul Bone pb28@evansville.edu.
Hiring Intramural Supervisor
Interested in becoming an Intramural Supervisor? Applications are open through this Friday, 11/8. Applications can be picked up outside of the IM office in the Fitness Center, or can be sent to you via email by contacting Drew at ah519.
Brief Intramural Supervisor Job Description
1. Attend all training sessions throughout the year.
2. Attend all weekly staff meetings.
3. Help the director with administrative aspects of the intramural program (event planning, event promotion and marketing, hiring of officials, game scheduling, scheduling of officials, record keeping, etc.)
4. Supervision (including set-up and take-down) of intramural events on assigned nights (typically 1 night per week).
5. Supervise the Fitness Center approximately 2 weekends per semester (Saturday & Sunday 11:15am-5:30pm).
6. Assist the director with all aspects of Bike Race.
7. Other duties as assigned by the director.

Approximate Weekly Time Commitment
The IM Supervisor's weekly time commitment will vary. A typical week may be:
Weekly Meeting - 30 minutes
Weekly Supervision - 3.5 hours to 5 hours (depends on the sport)
TOTAL - 4 to 5.5 hours
**Please keep in mind that extra hours will be worked when it is your turn to cover the Fitness Center and when your assigned sports are going on (captain's meetings, official's training, scheduling, etc.)
Pay
New supervisors are paid $10 per hour. Pay increases per year of experience up to $13 per hour. You will also earn $9 per game you officiate that you were a clinician for. You will receive a check or direct deposit bi-weekly.
Submitted by Drew Hawkins ah519@evansville.edu.
Nominations Are Now Open for December's Employee Excellence Award!
The University of Evansville, in pursuit of excellence in service, wishes to recognize monthly a non-faculty employee displaying records of achievement as a leader. Leadership may be demonstrated in any of the following categories:
• Service to the University community
• Service to students
• Job performance and attitude to fellow employees
One award is presented each month. To be eligible, an employee must be a full-time member of the administration or staff. Nominations are due before the 15th of each month. Nominations are now being accepted for the month of December!
Learn more about the award and submit your nomination online.
Submitted by Lori LeDuc LL138@evansville.edu.

WBB Male Practice Players Needed!
The women's basketball team is looking for male practice players. Practices are weekdays from 3:30-5:30. The coaches ask you to come to a few practices a week and help scrimmage against the team to prepare them for upcoming opponents. If you are interested please contact Coach KP at kp204@evansville.edu.
Submitted by Kaitlynn Pacholke kp204@evansville.edu.
Last day to drop with a "W"
Reminder Friday November the 8th at 5:00pm is the last day to drop a class with a "W". You cannot drop online. You will have to visit the Office of the Registrar. Olmsted Hall Room 116.
Submitted by Teresa Haller th227@evansville.edu.
UE Recognized for Internationalization Award
The University of Evansville is featured in the NAFSA: Association of International Educators 2019 edition of Internationalizing the Campus – Profiles of Success at Colleges and Universities (pp. 64-69). NAFSA is the world's largest nonprofit organization dedicated to international education and exchange. NAFSA's 10,000 members are located at more than 3,500 institutions worldwide, in over 150 countries. The Senator Paul Simon Spotlight Award was earned for UE Builds: Local and Global program where UE has successfully fostered global leadership through service-learning. The award commends the close university collaboration with both the local Habitat for Humanity chapter and Habitat's International Global Village initiative.
Congratulations to all involved with the prestigious award.
Submitted by Paula Heldt ph28@evansville.edu.
Clark Kimberling publishes Research and Proposals
Clark Kimberling, professor of mathematics, and Peter Moses, an engineer in England, have an article in the Proceedings of the Eighteenth International Conference on Fibonacci Numbers and Their Applications, held at Dalhousie University, Halifax, Nova Scotia, July 2018. The article can be downloaded online, pages 96-110. Entitled "Linear Complementary Equations and Systems," the article introduces a formal definition of "linear complementary equation", along with classifications for such equations and methods for solving them. Dr. Kimberling is also the compiler of Problem Proposals, downloadable at the same URL, pages 170-183. These proposals were presented by participants at the Conference as new unsolved problems, to which have been added notes and a few solutions received during 2018-2019.
Aces face Indiana State on Friday evening
A 4-match home streak continues on Friday evening with the University of Evansville volleyball team welcoming Indiana State to Meeks Family Fieldhouse for a 6 p.m. contest. Home action comes to a close next weekend when the Purple Aces play host to Missouri State and Southern Illinois.

Weekend Recap
- UE hopes to end a skid of five matches on Friday against the Sycamores
- On Monday, the Aces dropped a 3-2 match to Bradley; Melanie Feliciano finished with 20 kills while Alondra Vazquez and Rachel Tam tallied 17 and 16, respectively
- Gabriela Macedo added to her dig total with 36 more while Allana McInnis had 53 assists

It's Official
- Fernando Morales was named the full-time head coach at the University of Evansville on October 30, 2019
- Morales joined the program as an assistant in 2018 before being elevated to interim head coach in the spring of 2019
- The native of Puerto Rico led the Aces to their best start in nine seasons while seeing his played break numerous program records

A Helping Hand
- Junior Allana McInnis has established herself as one of the top setters in the league and is moving up the national rankings
- McInnis' average of 10.58 assists/game is fourth in the MVC and 44th in the nation while her total of 1,017 is 7th nationally
- The top two contests of her career saw her post 65 helpers against EIU before recording 64 in the win over TTU
- She has recorded at least 29 assists in 21 out of the 24 matches in 2019
- McInnis is one of nine players in program history to have 1,000+ assists in a season

Scouting the Opposition
- Indiana State heads to Evansville with a 5-18 overall record and are 3-10 in league action
- They have fallen in their last three matches since a 3-1 win over Drake on October 26
- Nikkie White has a team-best 2.92 kills per set while Melina Tedrow ranks second in the MVC behind Gabriela Macedo with 5.35 digs per game

Top Rankings
- UE is not only near the top of the conference rankings in several categories, but is also impressive on a national scale
- With 39.17 attacks per set, the Aces offense ranks fifth in the nation
- Led by Gabriela Macedo's 5.88 digs per set, the Aces average 17.76 per game
- That total is 14th in the NCAA and third in the Valley
- Macedo's tally paces the MVC and is 7th in the country
- Individually, Melanie Feliciano is second in the Valley with 4.18 kills per set; she ranks 34th in the nation in that stat and is the #4 freshman
- Feliciano's season total of 437.0 points is 17th in the country
- UE's freshman is 17th in the NCAA in total kills with 401 while Rachel Tam is 25th with a total of 372
- Allana McInnis is third in the conference with 10.58 assists per set; her average is 44th in the NCAA while her total of 1,017 helpers in 2019 is the 7th-highest tally in the NCAA
- Hannah Watkins paces UE with 0.99 blocks per game; that is fifth in the MVC
Contribute to AceNotes
To have content considered for inclusion in AceNotes, please submit a Marketing Request Form. Deadline for submission to AceNotes is 10:00 a.m. on the requested date of publication. Only articles concerning UE related/sponsored activities will be accepted. Articles submitted to AceNotes may be edited for length and clarity. Submitter contact information is at the end of each article.