| | |
| --- | --- |
| AceNotes Today | Wednesday, October 30, 2019 |
October 2019 Risk Management Tip!
Travelers Indemnity Company states that Slips, Trips, and Falls are a major cause of injury that occurs to both visitors and employees. The National Safety Council estimates that 25,000 slip, trip, and fall accidents occur daily in the USA. According to the Bureau of Labor Statistics (BLS), slips, trips and falls on the same level are the second leading cause of injury in the workplace. Falls on the same level are estimated by the BLS to cost $6.9 billion annually. Slips, trips and falls can occur in any business, but are of particular concern to businesses with considerable public and employee foot traffic such as those in retail, medical and service industries, such as higher education. In fact, approximately 40% of UE's worker's compensation incidents are due to slips, trips and falls.
So, what can you do to make a positive impact?
1) Be aware of your immediate surroundings
2) Wear comfortable, properly fitting non-slip shoes
3) Be aware to the type of surface you are walking on and its condition
4) Adjust to environmental and walking surface conditions
5) Pay attention to displayed "Wet Floor" warning signs to warn of known hazards
6) Practice Good Housekeeping
7) Keep walkways and hallways free of debris, clutter and obstacles
8) Only carry items that allow you to see clearly where you are going
9) Use handrails when going up or down stairs and not skip steps
10) Eliminate or minimize distractions while walking, such as looking at your cell phone
Report unsafe conditions to the Office of Safety & Security at 812-488-2051.
Be Safe With Each Step!
I-House: South Africa
This week's presentation is on South Africa. Sindi Dlamini is a senior Mechanical Engineering major from South Africa at University of Evansville. Her hobbies include, spending time with her family, reading, and watching movies. Her favorite part about UE is all the friends that she has made over the years. She will be sharing about herself and her culture at I-House South Africa happening on October 30th (Wednesday), on the 2nd floor of Ridgway University Center at 7pm! We hope to see you there!
Submitted by Hussam Taj ht70@evansville.edu.
Mindfulness Workshop Series - October 30th
The Office of Counseling Services, in collaboration with the Fitness Center, will be hosting a monthly Mindfulness Workshop Series continuing October 30th from 4-5pm in the Aerobics Room of the Fitness Center. Attendees to the October session will learn how to use mindfulness skills to better understand time spent engaged in social media and how to reduce the use of media if desired. Yoga will be available in the gym from 5-6pm immediately following the workshop.
Submitted by Liz McCormick em232@evansville.edu.
P.R.I.D.E. Walk
Come join in the first ever UE PRIDE Walk and show ya pride! Saturday, November 2, 2-4pm starting on the East Terrace Lawn!
Submitted by Paige Kirkey pk55@evansville.edu.
Come fly with "Aces Air" on Halloween!
The study abroad/center for innovation and change hallway would like to invite students, faculty, and staff to a trick-or-treat event by flying with us on Aces Air this Halloween! Come to the SOBA second floor hallway via the staircase closer to Olmsted from 11am-12pm for goodies and info on international and changemaking opportunities!
Submitted by Kaylynn McCalister kc205@evansville.edu.
Rocky Horror Scream Along
The Rocky Horror Scream Along will take place on Halloween night.
There are two performances, one at 10:30 PM and one at 12 AM. The house will open at 10:00 PM. Each show will run approximately 55 minutes.
It will take place on the FIJI lawn, 227 S Lincoln Park Drive, Evansville, IN, 47714. Wear your quirkiest and/or gayest costumes! Bring sweaters and blankets to protect yourself from the cold/grass! There is free admission.
The Rocky Horror Scream Along is what happens when a handful of Department of Theatre students are left to their own devices during fall break with access to FIJI's lawn. Rehearsing between classes and productions, we bring you this night of pure creeps and treats. 
Submitted by Cameron Wulfert cw296@evansville.edu.
Veterans Day Program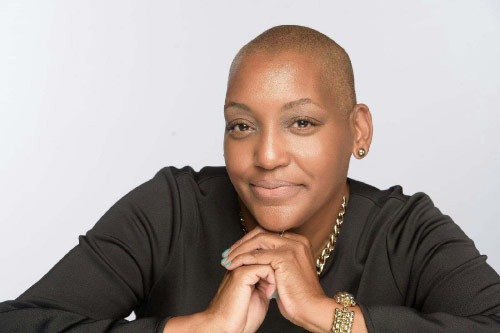 Annual Veterans Day Program
November 11, 2019, at 11 am
Location: Neu Chapel Sanctuary
Speaker: Ms. Melissa C. Moorehead- UE Alumnae and Navy Veteran
The campus community, alumni, and friends are invited to celebrate Veterans Day on campus for our annual
Veterans Day service.
Special Guest: Melissa C. Morehead
Speaker, Community Leader, Mentor, Media Personality
Melissa C. Morehead is a native of Evansville, Indiana, and enjoys serving as a speaker, community leader, mentor, and media personality. She proudly served in the United States Navy and was honorably discharged after serving 9.5 years. Her military career afforded her a life that she will never forget and is so grateful for. From serving alongside men and women who were considered her extended family to a being the first woman in her military division to accomplish goals that men in her division said could not be done. Morehead is a graduate from the University of Evansville with a BS in global leadership development. She is a member of the University of Evansville African American Alumni, where she won the 2017-18 Office of Diversity Initiatives UEAAA Mentor of the Year award and a proud alumna of Leadership Evansville. Currently, Melissa works as a federal government employee with the Social Security Administration with over 20 years as a dedicated public servant. She is also the host of Community Chat, a radio program that can be heard every Saturday morning at 9 AM on 98.5 FM, WEOA. She believes in encouraging, empowering, and educating women in the areas that seem to go unnoticed, and that is SELF.
Sponsored by: Office of Veterans Affairs
Submitted by Dr. Tracey Folden tf91@evansville.edu.
Delta Omega Zeta Presents Family Feud
This year Delta Omega Zeta will be hosting Family Feud this year on November 1st at 6pm in Eykamp 251. This year will be raising money and goods for the YWCA located in Evansville. The YWCA is dedicated to eliminating racism, empowering women and promoting peace, justice, freedom and dignity for all. YWCA provides multiple housing programs and after school and mentoring programs. Housing programs include a domestic violence shelter, emergency housing, and a residential recovery program that help women and families in need. Along with the mentoring program, YWCA provides a scholarship opportunity for children when they reach the college age.
Teams require 4 people and cost $15/teams. Attendance is $5/person, or you may choose to donate a new, unused item from YWCA's wishlist, located below. Ticket tables in Ridgway will begin Monday, October 21st.
Please contact Jessica Elmore at je146@evansville.edu with any quesetions.
Federal loan repayment counseling session for graduating students
Students who have received Federal Direct (sub/unsub) Loans and plan to graduate in the fall (or transfer after the fall semester) are required to attend a loan repayment counseling session. The Office of Student Financial Services will hold the first session of the semester on Wed., November 13th at 11:30 a.m. in Eykamp Hall, Room 252, Ridgway University Center.
Submitted by Amy Sowders as560@evansville.edu.
Mike Marks: Efroymson Visiting Artist & Exhibition
SOMEWHERE BEHIND US
MIKE MARKS - PRINTMAKER
Melvin Peterson Gallery
Artist's Exhibition: October 28 – December 14, 2019
Artist in Residence: November 6-8
Student Workshop: Wednesday, November 6, 6:00pm
Artist's Reception & Public Gallery Lecture: Thursday, November 7
Reception: 6:30pm, Lecture: 7:00
Student Gallery Lecture: Friday, November 8, 10:00am
Gallery Hours:
Monday, Tuesday, Friday, Saturday: 12:00 – 3:00pm
Wednesday, Thursday: 12:00 – 6:00pm
For more information, contact the UE Art Department of Art at 812-488-2043
email art@evansville.edu, or visit our Facebook page: University of Evansville Department of Art & Melvin Peterson Gallery
Submitted by Corliss Chastain cc270@evansville.edu.
2019-20 CrWrtg Coffee Hour/ Wahnita DeLong Reading Featuring Margaret McMullan
Date: Wednesday, November 6, 2019
Start: 5:30pm
Location: Eykamp Hall, Room 251, Ridgway University Center
Margaret McMullan is the author of eight award-winning books including the novel In My Mother's House and the anthology Every Father's Daughter. Her work has appeared in USA Today, The Washington Post, The Huffington Post, The Los Angeles Times, The Chicago Tribune, among others. She received a NEA Fellowship and a Fulbright in Hungary to research her new book, Where The Angels Lived: One Family's Story of Loss, Exile, and Return.
Historical, authentic and family-oriented, WHERE THE ANGELS LIVED tells the tale of a somewhat parallel universe that exists even in the 21st century—dealings with Soviet-style bureaucracy; skepticism; anti-Semitism; and ironically the same sort of isolation and rejection Margaret McMullan's Jewish Hungarian family experienced in 1944 before they were forced into concentration camps. Straddling memoir and reportage, past and present, this story reminds us all that we can escape a country, but we can never escape history. She taught at the University of Evansville for 25 years, serving as chair of the Department of English, and she helped form the Department of Creative Writing. She was formerly the Melvin Peterson Endowed Chair in Literature and Creative Writing until she retired in 2015 to write full time.
Submitted by Michelle Lehman ml281@evansville.edu.
Aurora's Holiday Adopt-A-Client
The holiday season is upon us, and Aurora is seeking donors to "adopt" individuals and/or families by purchasing gifts for the holidays. Aurora's mission is "Creating solutions to prevent and striving to end homelessness in our community." The Office of Community Service Initiatives is searching for student organizations, departments, or individuals to "adopt" these families. The individuals are given a sheet to fill out with the items that they are requesting which include two clothing or household items and one specialty item. The individuals range in age and families range between 1-6 individuals. As a general rule, one individual will roughly cost $40.00 to $80.00 dollars, depending on the items requested and the expense range of the items being purchased. In the past, the most requested item was a winter coat.
In order for the Office of Community Service Initiatives to request an accurate amount of clients, please email Karyssa Vasquez at kv54@evansville.edu with the information below by November 4th, 2019.
Please provide this information:
1. The name of the student organization or department
2. The point person for your student organization or department
3. The point person's email
4. The number of individuals you can "adopt" between 1-6
Items are due by Reading/Study Day on December 5th, 2019 at 4:00pm to the Center for Student Engagement.
Aurora is planning to make matches starting next week. Once Aurora sends the matches, then a follow up email will be sent to the point person for the organization or department with the guideline information, the client's requests, and a donation form that needs to be filled out. We appreciate you sharing your joy and warmth this holiday season!
Submitted by Karyssa Vasquez kv54@evansville.edu.
INTERCULTURAL COMMUNICATION (COMM 380) OFFERED ONLINE IN WINTER SESSION
COMM 380 Intercultural Communication offered ONLINE in Winter Intersession
Would one class that fulfills several general education requirements and teaches you valuable life skills interest you? Do you want to reduce your course load during the regular fall or spring semesters? How would you like to take such a course NO MATTER WHERE you plan to be during winter break?
If you answered yes to any of these questions, you should consider enrolling in COMM 380 ONLINE (Intercultural Communication) in the Winter Intersession.
COMM 380 meets criteria for General Education Outcome 9 (Understanding of Core Concepts of Society, Human Behavior, and Civic Knowledge) and Overlay Component A (Diversity: International Component). It is also the only upper-level course to meet this outcome.
For more information contact Dr. Dean Thomlison at dt4@evansville.edu.
Submitted by Dean Thomlison dt4@evansville.edu.
Intramural Volleyball Registration Open!
Registration for Intramural Volleyball is open on imleagues.com through Thursday, October 31st. Men's, Women's and Co-Rec leagues are available, make sure to sign-up before the deadline!
Professor Katie Mullins has two essays and a poem come out this week
Outside of having nearly weekly articles coming out at UnderwaterSunshine.com, where she is the executive writer, Katie Mullins had two personal essays picked up— one at "Entropy" contrasting her disorder with Art Alexakis of Everclear's recent record about his MS and one about her stroke at "Hobart"— and a poem about Dr. Phil driving her to the back doctor.
Strandberg presents at College Music Society
Kristen Strandberg, Assistant Professor of Music History and Associate Director of Eykamp Center for Teaching Excellence, gave a talk at the annual College Music Society conference on October 24. She discussed the advantages and feasibility of community engagement projects with music students. As a case study, Dr. Strandberg outlined the activities and outcomes of her spring 2019 class "Music in Evansville from the Civil War to WWII."
Macedo earns third MVC defensive honor of 2019
Fresh off of another record-breaking performance, University of Evansville senior Gabriela Macedo was recognized by the Missouri Valley Conference with her third Defensive Player of the Week award.

"Gabi has worked hard since her injury last season to put herself in this position," Purple Aces coach Fernando Morales said. "She deserves all of these recognitions and she will keep working to get us more wins.

Macedo set a program single-match dig record while posting the second-most in MVC history with 46 digs on Friday against Drake. For the weekend, Macedo averaged an unbelievable 6.70 digs per set with a total of 67 in ten sets of work. Her effort against the Bulldogs also included three assists.

In Saturday's contest against UNI, Macedo had 21 digs and three more assists.

With a season average of 5.89 digs per set, Macedo ranks sixth in the nation and leads the MVC. Up next for Macedo and her squad is a pair of weekend road matches at Loyola and Valparaiso.
Women's Basketball Game
Come out to the first Women's Basketball game of the year! The exhibition game takes place against Oakland City on Tuesday 10/29 at 6pm in Meeks Family Fieldhouse!
Submitted by Kaitlynn Pacholke kp204@evansville.edu.
Contribute to AceNotes
To have content considered for inclusion in AceNotes, please submit a Marketing Request Form. Deadline for submission to AceNotes is 10:00 a.m. on the requested date of publication. Only articles concerning UE related/sponsored activities will be accepted. Articles submitted to AceNotes may be edited for length and clarity. Submitter contact information is at the end of each article.