| | |
| --- | --- |
| AceNotes Today | Wednesday, September 18, 2019 |
2019 Holiday Schedule
The University of Evansville will be closed during the holidays to allow our employees to enjoy this special time with their families.
The following November – December – January holiday schedule will be observed:
Thanksgiving
Closed Wednesday, November 27
Closed Thursday, November 28
Closed Friday, November 29
Christmas
Last day to work before break – Friday, December 20
Closed Monday, December 23 through Wednesday, January 1
Reopen Thursday, January 2
The complete listing of holidays observed by the University of Evansville can be found online.
Submitted by Lori LeDuc LL138@evansville.edu.
PHSA Meeting
Join us in our first Public Health Student Association meeting of the semester this Thursday in GH 240 at 4 pm!! All majors are welcome, as long as you would like to help out with projects that contribute to helping our community! We also put on events and tables that raise awareness to different public health issues!
Submitted by Reema El-Khodary re63@evansville.edu.
I-House: Greece
This week's presentation is on Greece. Theda Soldatou is a senior Theatre Design/Tech major from Greece at University of Evansville. Her favorite part about UE is the people and her hobbies include sports, reading books, painting, and cooking. She will be sharing more about herself and her culture at I-House Greece happening on September 18th (Wednesday), on the 2nd floor of Ridgway University Center at 7pm! We hope to see you there!
Submitted by Hussam Taj ht70@evansville.edu.
Physical Therapy Club Meeting
The first PT Club meeting will be Wednesday, September 18th @ 4:30 at the Stone Center. We will be talking about the club, events, etc. Dues are $5 and will be due by the second meeting! Any questions, feel free to contact us!
Submitted by Stephanie Snodgrass ss597@evansville.edu.
Catholic Mass and Open House for Family Weekend
This Sunday, September 22, Newman will be celebrating a Catholic Mass in Neu Chapel. Since it's Family Weekend, Mass will be at 10:30 a.m. with Fr. Raab as the celebrant. Newman will also have an Open House following Mass. All are welcome!
Submitted by Michaela Kunkler mk305@evansville.edu.
Ballroom Dance Lessons
Professional Ballroom Teacher and Champion Ballroom Dancer Jonah Schneider (pictured below - 2016 Top Latin Teacher at Fred Astaire World Championships, American Rising Star Rhythm Champion) is in town for a performance and offering private lessons on Friday, 9/20 and Saturday morning 9/21 (lesson location TBD)! He was a candidate for Dancing with the Stars and danced at Disney, and he's offering a UE discount this one time. He is only $75 per lesson (you can go alone or with a partner / friend / husband / wife / small group!). If you want one of his slots listed below, email Erin Lewis at EL131@evansville.edu by Wednesday, 9/18. First come first serve - no experience necessary, he teaches all levels! You won't want to miss this chance to learn with one of the best ballroom teachers in the world. Slots are going fast.
Jonah Schneider, Friday, September 20th availability:
10:00am - 10:45am
10:45am - 11:30am

2:30pm - 3:15pm
3:15pm - 4:00pm
And he's willing to stay and teach Saturday morning, September 21st if all 4 slots get filled:
8:00am - 8:45am
8:45am - 9:30am
9:30am - 10:15am
10:15am - 11:00am
To book - Email Erin Lewis at EL131@evansville.edu.
Poet Ernest Hilbert to Read at Coffee Hour
The Department of Creative Writing will host poet Ernest Hilbert for a Coffee Hour reading on September 19 at 4:00 in the Melvin Peterson Gallery. Hilbert is the author of Sixty Sonnets, All of You on the Good Earth, and Caligulan, which was selected as winner of the 2017 Poets' Prize. His fourth collection, Last One Out, appeared in March 2019. He lives in Philadelphia where he works as a rare book dealer and book reviewer for The Washington Post and The Wall Street Journal. His poem "Mars Ultor" appears in Best American Poetry 2018.
Submitted by Paul Bone pb28@evansville.edu.
Callout for all students interested in Masters in Physician Assistant
Undergrads interested in the Pre-Physician Assistant Pathway are invited to attend an advising session with UEPA Faculty, Dr. Andy Lampkins and UEPA Program Administrator, Mrs. Billie Chandler. The meeting will be held in SOBA162 on Thursday, September 19 from 5:00-5:30. If you need additional information, please contact Mrs. Chandler at bc185@evansville.edu or 812-488-3400.
Submitted by Billie Chandler bc185@evansville.edu.
This Week in Music (Sept. 16-22)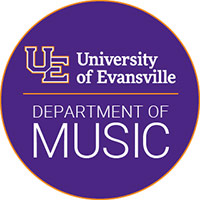 Faculty Recital, Tuesday, September 17
Eric McCluskey, Baritone
7:30pm, Neu Chapel
Eric McCluskey, baritone, will perform a recital on Tuesday, September 17 at 7:30pm in Neu Chapel. The program consists of Franz Schubert's classic song cycle, Die schöne Müllerin. Don't miss the opportunity to hear this fantastic work, also featuring Anne Fiedler on piano.
Family Weekend Concert, Saturday, September 21
5:00pm, Ridgeway East Terrace Lawn
Hear the University Choir, University Symphony Orchestra, and Wind Ensemble in the annual Family Weekend Concert on September 21 at 5:00pm on the Ridgeway East Terrace Lawn. Each ensemble will perform a few works in an uplifting and widely varying program.
Submitted by Kristen Strandberg ks532@evansville.edu.
Register for AceRace 5K!
Register to participate in AceRace to help benefit AceCare, a student-run pro-bono clinic that provides free physical therapy services to those in need around the Evansville community! Ace Race is October 19th starting at 9:30 am, arrive by 9 am, at the East Terrace Lawn. Students cost $15 to register and will receive a free t-shirt if you sign up prior by September 30th.
Submitted by Mary Whelan mw249@evansville.edu.
October 2 Andiron Lecture by Sara Petrosillo - Weaponizing Mary: How Sexism Met Racism in a Pre-modern World
Sara Petrosillo is an assistant professor of English at the University of Evansville. She holds a PhD in medieval literature from the University of California, Davis and a BA in English and Italian literature from Colby College. Her research and teaching interests include: medieval and early modern literature, feminist theories, medieval manuscript studies, poetics, and critical animal studies. She is currently working on a book, Hawking Women: Falconry, Gender, and the Poetics of Control in Medieval Literary Culture, and she has published essays in medieval, early modern, and theory journals and in a book on animals in medieval literature. Her Andiron lecture on medieval antisemitism and the literary genre, "Miracles of the Virgin," derives from her interest in examining racial and gender biases in discourses from premodern to modern culture.
The most iconic woman in the Middle Ages graced love poems, the stage, stained glass windows, and even personal wax seals. Medieval depictions of the Virgin Mary offer an extraordinary picture of female power. Women from every social class viewed Mary as an exceptional saint but also—and crucially— as someone who shared something with all of them: she was a woman. Yet, at the height of her popularity in devotional literature, Mary became a violent tool in the hands of authors and audience: the persecutor of non-Christians in the literary genre "The Miracles of the Virgin." How did a figure of motherhood and female power become such a dangerously powerful weapon? This widely popular genre demonstrates how sexism met racism in a premodern world. Tracing the racist weaponization of a female icon sheds light on our own society's trouble with detecting the roots of oppression, especially when those roots are entangled in popular culture.
The lecture begins at 4:00 p.m.
Wednesday, October 2, 2019
Eykamp Hall (Room 252), Ridgway University Center
A social gathering with beverages begins at 3:45 p.m.
For further information, call Annette Parks at 812-488-1070
or the William L. Ridgway College of Arts and Sciences at 812-488-2589
Submitted by Cheryl Emmons ce36@evansville.edu.
Need a passport?
Representatives from the US Postal Service will be on campus processing passports on Friday, September 27 from 11:00am to 2:00pm in the Harlaxton Room (Room 155) in the School of Business building! If you bring all the required documents, you can get your passport photos taken and your passport processed at this event right here on campus. You can also bring your current passport to be renewed at this event.
Here is what you will need to bring to the event in order to get your passport processed:
Photo Identification: US drivers license, and if not from Indiana, a credit or debit card
Proof of Citizenship: Original or certified copy of long form birth or citizenship certificate
Passport Application: Available online at travel.state.gov, at the study abroad office, or at this event
Payments: Two checks, money orders, or cashiers checks:
$110 to the US Department of State
$35 to the USPS
Photos On Site: Passport photos can be taken during the event for an additional $15 to the USPS
All members of the UE community – faculty, staff, and students – are welcome to come to this event! Feel free to contact Kaylynn McCalister in the study abroad office at kc205@evansville.edu or 812-488-2039 for more information about the event or requirements.
Submitted by Kaylynn McCalister kc205@evansville.edu.
CALLING ALL SAA Members! Secret ACES Deadline is THIS Friday, September 20th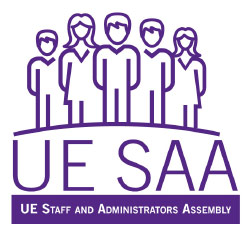 CALLING ALL SAA Members — Consider doing SOMETHING SPECIAL for yourself this year, and join the Secret ACES.
Imagine having your own special person who is encouraging, supporting, inspiring and cheering for you all year long! It will be fun to try and guess who your Secret Ace is! We will get together in April for the big REVEAL! We will find out who has been showering us with pleasant and spontaneous surprises throughout the year. Please return the Secret ACES Questionaire by THIS Friday, September 20th. You will receive your Secret ACE's name and information the first week of October. You may either give your form to Brooksie Smith, or email the form to her at bs267@evansville.edu.
"I made a difference to that one." - 'The Starfish Story' Adapted from 'The Star Thrower' by Loren C. Eiseley
Submitted by Brooksie Smith bs267@evansville.edu.
Aces Pep Band
The Aces Pep Band is kicking off their season with rehearsals on Mondays, from 4:00pm-4:50pm in FA110. Any student with former band experience is eligible to attend and participate. For more information, contact Prof. Greg Keith at gk7@evansville.edu.
Submitted by Greg Keith gk7@evansville.edu.
UE Employee Photo Exhibit Now On Display
The 2019 UE Employee Photo Exhibit opened on Monday, September 9 in the Krannert Gallery. Please come by the gallery to view the interesting and thoughtful photography created by your co-workers and UE retirees.
Participants include:
Corliss Chastain, Department of Art
Katrina Seibert-Costeur, Foreign Languages
Rob Shelby, Office of Diversity Initiatives
Mari Plikuhn, Law, Politics, and Society
Keith Gehlhausen, Human Resources & Institutional Equity
Hanns G. Pieper, Emeritus Faculty
Lynn R. Penland, Dean Emerita
John Metelko, Track and Field/Cross Country
Carol McCraney, Law, Politics, and Society
Holly Carter, Education Abroad/Harlaxton College Programs
Amy McBride, School of Education
Submitted by Carol McCraney cm177@evansville.edu.
GLACURH Regional Conference Applications
If you are interested in attending the Great Lakes Affiliate of College and University Residence Halls (GLACURH) leadership conference planned for November 15-17, you have until September 20 to apply! Applications can be found online.
GLACURH is a regional leadership conference where selected delegates have the opportunity to network, present campus programs, and learn about initiatives other universities have in practice that could benefit the University of Evansville.
For more information please email Jared Bailey, jb759@evansville.edu.
Join P.R.I.D.E.
PRIDE starts September 9th in SOBA 271 at 9pm every Monday!
Anyone is welcome to attend, everyone is welcome!
Submitted by Paige Kirkey pk55@evansville.edu.
Ebeling presents paper at conference in Copenhagen, Denmark
Associate Professor of Archaeology Jennie Ebeling presented a paper and chaired an academic session at the third meeting of the Association of Ground Stone Tools Research at the University of Copenhagen in Denmark September 12-15. This biannual conference is attended by stone artifact specialists from around the world working on archaeological material dating from the Paleolithic period through the 21st century.
UE Alum, Tess Hupe and Dr. Stevenson Publish Research on Predictors of Teachers' Intentions to Report Suspected Child Abuse
Former UE student, Tess Hupe and Dr. Margaret Stevenson recently published research in the Journal of Child Custody, titled "Teachers' Intentions to Report Suspected Child Abuse: The Influence of Compassion Fatigue." This research was previously awarded an Outstanding Student Paper Award from Division 41 of the American Psychological Association, the American Psychology and Law Society (AP-LS) and was ranked in the top 20 papers presented at the 2018 AP-LS conference.
Their research reflects one of the few studies to explore teachers' and school administrators' (N = 299) knowledge of abuse reporting policy and their self-reported intentions to report hypothetical instances of suspected child abuse – research questions with relevance to policy given that teachers are legally mandated to report suspected child abuse. Moreover, the authors also explored the relationship between compassion fatigue (i.e., job burnout and secondary traumatic stress stemming from vicarious exposure to client trauma) and teachers' attitudes toward reporting suspected child abuse. They found that a significant minority of teachers indicated that they would not report suspected child abuse – a finding that held even after eliminating the 10.3% of teachers who were unaware of policy requiring teachers to report suspected child abuse. Supporting hypotheses, as compassion fatigue increased, negative attitudes toward child abuse reporting significantly increased. Additionally, increased compassion fatigue was significantly associated with increased job efficacy cynicism, psychological detachment from students, and diminished knowledge about reporting child abuse – all factors that statistically explained the relationship between compassion fatigue and negative attitudes toward reporting suspected abuse. As the results of their research suggest, teacher compassion fatigue not only reflects the suffering of teachers, but it can also indirectly contribute to lack of intervention for child victims of abuse, in turn, perpetuating child suffering.
Full paper is available online.
Submitted by Maggie Stevenson ms446@evansville.edu.
Wooton Publishes Article
Dr. Angie Wooton, assistant professor of nursing in the Dunigan Family School of Nursing, has coauthored an article with Dr. Charlotte Connerton titled: "Building Community Resilience to Mitigate Mental Health Effects of Climate Change." This article was published in Creative Nursing Journal (Volume 25, Issue 3, 2019) a national peer reviewed magazine published by the Springer Publishing Company.
Tam sets program kill mark in 3-2 win over Tennessee Tech
In another exciting night of action inside Meeks Family Fieldhouse, Rachel Tam reset the University of Evansville program kills mark as the Purple Aces earned a 3-2 win over Tennessee Tech. The win was the fifth in a row for the Aces, who are off to a 6-2 start in 2019.
Just three days after teammate Melanie Feliciano set the program kill record at 36, Tam tallied 39 kills in 75 attempts. Her tally puts her second all-time in Missouri Valley Conference, just one off of the record of 40.
"We knew that Rachel did not have her best games at the beginning but we knew what she could do," Aces coach Fernando Morales said. "This is a fun group to coach, we have weapons everywhere. If it is not one girls night, another will step up."
Tam was extremely humble after breaking the record and was happier about the team win and improving her play.
"I did not come in trying to break the record tonight. I did not play well in the tournament and wanted to come out and have a better performance tonight," she said. "All I wanted was to have the team win, that is the most important thing."
Feliciano finished the night with 19 kills while Alondra Vazquez finished with seven. Allana McInnis had another strong offensive effort. After setting her career mark with 65 assists on Saturday against Eastern Illinois, the junior posted 64 in the win over TTU. She also tied her career mark with 19 digs. Gabriela Macedo added 16 digs while Vazquez had 12 and Feliciano finished with 10. Freshman Hannah Watkins added five more block assists to her conference-leading average.
Tennessee Tech had a nice start to game one, jumping out to a 5-1 lead. Melanie Feliciano ended the stretch with a kill and the Aces started to battle back, taking their first lead at 12-11. Rachel Tam added a kill to extend the lead. The Golden Eagles were able to end the threat to jump back in front at 15-14 before opening up their largest lead at 18-14. Cecilia Thon posted an ace to help Evansville tie it up before consecutive Tam kills put UE on top, 23-21. TTU fought back with two in a row but it was Tam coming through once again with the two clinching kills in a 26-24 win. She had nine in the game.
It was the Golden Eagles with another quick start out of the gate in the second game. After taking a 9-6 lead on an ace, TTU extended their advantage to five at 13-8. A pair of Hannah Watkins kills cut into the deficit before Tam's 12th kill of the evening made it just a 1-point deficit (14-13). A double block from Watkins and Tam knotted the score at 15-15, but Tennessee Tech had another rally, pushing the lead back to 21-18 before knotting the match with a 25-21 decision.
A kill by Alondra Vazquez gave Evansville a 6-5 lead in game three before TTU rallied for an 11-7 advantage. The Aces came right back to tie it at 11-all on a block assist from Tam and Patricia Joseph. A Tam kill gave UE the lead, but the Golden Eagles came back with an 18-16 edge. Evansville came right back once again, tying it on a double block from Joseph and Vazquez. On the next play, Tam gave UE the lead with another kill. In a set that featured mini rallies by each team, TTU reeled off three straight to go back up by a pair and went on to win by a score of 25-23.
Service aces from Laura Ruiz and Cecilia Thon helped the Aces take a 4-2 lead. Tennessee Tech made it a 7-6 contest, but Evansville took control midway through the stanza when a Macedo ace extended the UE lead to 19-13. Ruiz added another service ace and the Aces forced the decisive 5th set with a 25-19 win.
Evansville kept the momentum rolling in the fifth and used a little bit of luck to take a 6-3 advantage. Melanie Feliciano dove to the ground to dig a ball from TTU and ended up landing it across the net in the perfect spot for her 16th kill as UE padded its lead. Tennessee Tech got within a pair at 9-7, but it was Tam providing the finishing touches, recording five more kills on her way to breaking the UE mark and leading the Aces to a 15-10 win in the fifth set.
This weekend, the Aces play their final non-conference tournament as they head to Martin, Tenn. for the Skyhawk Invitational. Evansville is slated to face UT Martin (12:30 p.m.) and Arkansas Little Rock (4:30 p.m.) on Friday before finishing with an 11 a.m. match on Saturday against Mercer.
Aces duo earns Valley recognition as team preps for TTU
Following one of the most exciting weekends in program history, the University of Evansville volleyball team will take on Tennessee Tech in a 6 p.m. match on Tuesday evening inside Meeks Family Fieldhouse. ESPN+ will have live coverage.
For the second week in a row, the Purple Aces garnered Missouri Valley Conference recognition with Gabriela Macedo earning Defensive Player of the Week honors while Melanie Feliciano was named the Freshman of the Week for the second-consecutive time.
"I am very happy for all of our girls, not just Melanie and Gabi, but the whole team," UE coach Fernando Morales said. "We had a great weekend as a team with Gabi and Melanie leading the way. We also have Hannah (Watkins) leading the conference in blocks, Allana (McInnis) pacing the league in assists, three of the top ten in kills per set and two of the top ten in service aces per set. It shows a great team effort. I am lucky to have this group in my first year as a head coach."
Weekend Recap
For the first time since the inaugural Dunn Hospitality Tournament in 2010, the Purple Aces volleyball team ran the table, going a perfect 3-0 over the weekend
Melanie Feliciano averaged 7.1 kills per set, nothing a total of 92 in the three matches
Her 29 against Purdue Fort Wayne helped the Aces grab a 3-1 win; Alondra Vazquez and Rachel Tam added 14 kills apiece
UE notched another 3-1 win in Saturday's opener against Middle Tennessee State; Feliciano posted 27 kills with Tam totaling 14
The most exciting match of the weekend came on Saturday evening when the Aces overcame a 14-10 deficit in the fifth set to defeat Eastern Illinois, 3-2
Feliciano and Gabriela Macedo each broke program records in the win
Record-Breaking Freshman
Freshman Melanie Feliciano was named the MVP of the Dunn Hospitality Tournament for her efforts in three matches
She averaged 7.1 kills per match in the tournament, including a program record of 36 kills versus EIU
Her 36 tallies is tied for the second-highest total in MVC history and was the most in the NCAA in 2019 for any player in a 5-set match
Feliciano added 95 attempts in the win, setting the UE and Missouri Valley Conference all-time records
The native of Ponce, Puerto Rico has garnered the last two MVC Freshman of the Week honors
In her first weekend of collegiate action, she led the Aces with 3.64 kills per set while garnering a spot on the Redhawks Invitational All-Tournament Team
Feliciano stands leads MVC with 5.44 per game; that average is 5th in the nation and leads all freshman
Her 5.81 points per set ranks seventh in the NCAA and paces all freshmen
Top of the Valley
Evansville currently leads the MVC with 13.63 assists per set and 14.56 kills per game
On the individual side, Allana McInnis paces the league with 10.89 assists, Gabriela Macedo has a conference-leading 5.44 digs per game, Melanie Feliciano is atop the conference with 5.44 kills/set and Hannah Watkins has posted a league-leading 1.44 blocks
Dunn Hospitality Tournament
This season marked the 10th Dunn Hospitality Tournament; it has been held annually since 2010 with the exception of 2012.
For the second time, and first since 2010, the Aces went a perfect 3-0; overall, Evansville is 16-10 in the event
Breaking a Record
Gabriela Macedo recorded 41 digs in Saturday's 3-2 win over Eastern Illinois
That total set the Evansville record, passing the previous mark of 40, which was set by Kim Deprez
Macedo leads the MVC with 5.44 digs per game and was named the league's Defensive Player of the Week on Monday
She has posted at least 11 digs in each match for the Aces in 2019
Macedo's 41 digs against EIU was tied for the 6th-highest total in conference history; she is one of just 16 players to notch 41 or more in a single match
That total was the second-most in the nation in a 5-set match in 2019
She is 17th in the country in digs per set
Scouting the Opposition
Tennessee State enters Tuesday's match with a 2-7 mark, but are on a 2-game win streak
The Golden Eagles picked up weekend wins over North Alabama and Manhattan
Ali Verzani paces the squad with 3.21 kills per set while Ashley Hand checks in with 8.00 assists
Defensively, Carly Skrabak has notched 4.26 digs per game
Contribute to AceNotes
To have content considered for inclusion in AceNotes, please submit a Marketing Request Form. Deadline for submission to AceNotes is 10:00 a.m. on the requested date of publication. Only articles concerning UE related/sponsored activities will be accepted. Articles submitted to AceNotes may be edited for length and clarity. Submitter contact information is at the end of each article.