| | |
| --- | --- |
| AceNotes Today | Wednesday, April 24, 2019 |
Newman cookout!
Join the Newman Club this Wednesday, April 24, at 5:00 p.m. for our weekly dinner and discussion. This week, we will be having a cookout and playing games! Kristin Brokaw will join us to talk about stress and college. All are welcome!
Submitted by Michaela Kunkler mk305@evansville.edu
I-House: Beyond Malala (Women in Pakistan)
At this week's I-House, you will learn about the past, present, and future of women in Pakistan. Kashaf Oneeb and Amnah Qayyum, two Pakistani students at UE, will tell you about important individuals who have worked hard to overcome gender inequality and to empower women in Pakistan. Don't miss this amazing presentation at 7:00 p.m. on Wednesday, April 24, on the second floor of Ridgway University Center.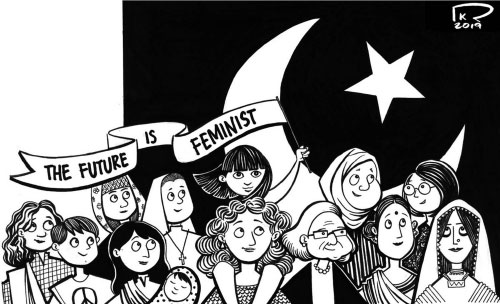 Submitted by Hussam Taj ht70@evansville.edu
UE Theatre presents Twelfth Night
The University of Evansville Department of Theatre proudly presents its final production of the season, Twelfth Night, by William Shakespeare, opening Friday, April 19, at 7:30 p.m., in Shanklin Theatre. Additional performances are at 7:30 p.m. on Apr. 20, 25, 26, and 27, and at 2:00 p.m. on April 27 and 28.
Teaming with an infectious sense of romantic exuberance, Shakespeare's fascination with mistaken identity is played out in a delightfully complex comedy of love and loss, and more than a little mischief and mayhem.
UE Theatre alumna Amy Attaway '01 guest-directs Twelfth Night. Department chair Eric Renschler serves as the scenic designer; Morgan Severeid, a senior from Westfield, Ind., is the costume designer; Maggie Ste.Marie, a senior from Littleton, Colo., is the lighting designer; Matt McDonald, a senior from Carmel, Ind., is the sound designer; Professor of Theatre Diane Brewer is the dramaturg; Gia Gleason, a sophomore from Sellersburg, Ind., is the stage manager; and Professor Chuck Meacham serves as the technical director.
The cast features senior Alexandra Curren, from McKinney, Texas, as Viola; senior Daniel Stewart, from Fort Worth, Texas, as Orsino; senior Madeline Easley, from Overland Park, Kan., as Olivia; senior Marshall Hopkins, from Baldwin City, Kan., as Sebastian; junior Luke Lowrance, from Arlington, Texas, as Malvolio; senior Kathleen Finch, from College Station, Texas, as Feste; junior JR Scott, from Austin, Texas, as Sir Toby Belch; senior Meredith Ham, from Castle Rock, Colo., as Maria; junior Alexander James Hunter, from Conifer, Colo., as Sir Andrew; senior Isaac Baker, from Bowling Green, Ky, as Antonio; first-year Stephanie Voteau, from St. Louis, Mo., as Fabian; sophomore Liam Johnson, from Wardsboro, Vt., as Curio/Officer; sophomore Luke Moran, from Mount Vernon, Iowa, as Valentine/Officer; sophomore Andrew Flynn, from Lilburn, Ga., as Sea Captain/Priest; and senior Will Esty, from Franklin, Wis., as Musician/Officer.
Ticket prices are $18 for adults and $16 for senior adults, students, and UE faculty/staff. UE students may obtain one free student rush ticket beginning at noon on the day of the performance they wish to attend. Tickets may be purchased by calling 812-488–2031, Monday through Friday, noon-5:00 p.m.
Submitted by Sharla Cowden sc75@evansville.edu
Reception for Daryl Buente
Please join us in Meeks Family Fieldhouse in Carson Center from 1:00-2:00 p.m. on Thursday, May 2, to say farewell to Daryl Buente after 38 years of service to the University as the athletic equipment room manager. Refreshments will be served and all are welcome.
Submitted by Andrea Wallace as257@evansville.edu
UE partners with YWCA for National Stand Against Racism today
The Office of Diversity Initiatives will partner with the YWCA for its National Stand Against Racism event again this year. The theme this year is "No Hate. No Fear. Immigrant Justice is Racial Justice." There will be a full day of events raising awareness and promoting dialogue about racial justice. All events are FREE.
Please join the YWCA, Mayor Winnecke, Prez P, community leaders, and UE administrators, faculty, staff, and students at 11:15 a.m. in Ridgway University Center in taking the Pledge Against Racism.
Other events include:
Death by a Thousand Bee Stings
Eykamp Hall, Room 251, Ridgway University Center
7:30 a.m. – breakfast
8:00-9:00 a.m. - presentation
This session, presented by LaNeeca Williams, will cover microaggressions and point out how we can better identify them and understand their impact in order to address them. Registration is required by emailing rwhitledge@ywcaevansville.org. Breakfast is sponsored by Berry Global.
Anti-Bias Education
Eykamp Hall, Room 251, Ridgway University Center
11:30 a.m. – lunch
Noon-1:00 p.m. - presentation
The ChangeLab 310: Anti-Bias Education and Training student team will present interactive activities that focus on recognizing your own biases. Registration is required by emailing rwhitledge@ywcaevansville.edu. Lunch sponsored by the YWCA and the Office of Diversity Initiatives.
No Hate. No Fear. Immigrant Justice is Racial Justice Panel Discussion
Eykamp Hall, Room 251, Ridgway University Center
6:00-7:00 p.m.
No registration required.
For more information, please visit www.StandAgainsRacism.org or contact LaNeeca Williams at lw161@evansville.edu.
Submitted by LaNeeca Williams lw161@evansville.edu
Rent-A-Puppy
Come support local humane societies at by buying a ticket to play with dogs! The event will be help on the Grassy Knoll on April 27, from 11:00 a.m.-3:00 p.m. All proceeds made will be given to the humane societies that help us put on this event.
Submitted by Amber Wenos aw405@evansville.edu
Contemporary American Indian Artists exhibit
"First Americans: Paintings and Prints by Contemporary American Indian Artists" will be on display at the University of Evansville in the Krannert Gallery in the Krannert Hall of Art and Music from April 8-May 11. The exhibit will feature works from local art collections, curated with the assistance and expertise of Stephen and Sandra Falls of Haubstadt, Indiana. There will be a reception on April 25 at 6:30 p.m. Both the exhibit and the reception are free and open to the public.
This exhibit is part of the Emerging Contemporary Artist Lecture Series sponsored by the Efroymson Family Fund and the University of Evansville's Department of Art.
Gallery hours are Monday through Sunday, 8:00 a.m.-8:00 p.m., and Sunday, noon-8:00 p.m.
For more information, please contact the UE Department of Art at 812-488-2043, email art@evansville.edu, or visit the gallery's Facebook page.
Submitted by Corliss Chastain corlisschastain@gmail.com
2019-20 Dr. Marvin E. Hartig Memorial Scholarship
Family, friends and loved ones of the late Dr. Marvin E. Hartig are pleased to announce the application process for the Dr. Marvin E. Hartig Memorial Scholarship. This scholarship is dedicated to the loving memory of Dr. Hartig, Dean of Evansville College's Evening College in 1967, and administrator for the Center for Advanced Study, director of the Evansville chapter of the American Institute of Banking (AIB), and the international student advisor. In 1974, Dr. Hartig was appointed Dean of Academic Services. He retired in 1984 after serving his alma mater for thirty-five years and passed away in 2007.
This scholarship will be awarded annually to a deserving sophomore student. Preference will be given to a student working while being enrolled as a full-time student. International students are encouraged to apply.
The application can be found here.
Deadline: Please return all materials to the Office of Student Financial Services by April 26.
The decision will be announced by July 1.
Questions: Trisha Hawkes, administrative assistant to the Office of Student Financial Services, at th187@evansville.edu or 812-488-2364
Submitted by Trisha Hawkes th187@evansville.edu
April Pcard Cycle Ending - Reminder
The April Pcard Cycle which began on March 22 will end at midnight on April 22. As of April 24, cardholders may schedule and run the April Cycle report. April transactions may be reconciled in SDG2 until April 29. On April 29, the general ledger Pcard file will be uploaded and cardholders will be locked out of (unable to make changes) posted transactions for the April Cycle.
Submitted by Kim Winsett kw83@evansville.edu
Class of 1927 Awards Given
The Class of 1927 Golden Anniversary Awards were established in 1977, when alumni from the Class of 1927 celebrated their 50th year class reunion. The awards were created to recognize graduating seniors who display "outstanding academic achievement and exemplary conduct and attitude." Each student is chosen for the awards by the dean and faculty members of their college. These are cash awards, perpetuated by an endowed trust given by the Class of 1927. There are six of these awards given to seniors across UE's different academic disciplines. On Tuesday, April 23 the awards were presented to:
Margaret Sullivan - William L. Ridgway College of Arts and Sciences
Bailee Bostic - William L. Ridgway College of Arts and Sciences
Sarah Gehres - College of Education and Health Sciences
Haley Vos - College of Education and Health Sciences
Braden Elliott - College of Engineering and Computer Science
Jessica Rollins - Schroeder Family School of Business Administration
Congratulation to these deserving students on receiving the Class of 1927 awards.
Submitted by: Liz Riffert
Sills and Welch present at Midwest Sociological Society annual meeting
Seniors Laura Sills, majoring in anthropology, and Ayrlia Welch, majoring in sociology, presented posters at the Midwest Sociological Society annual meeting in Chicago on Thursday. Sills presented findings from her senior research project, entitled: "Student Perceptions of Race and Racial Attitudes." Welch presented her project entitled: "The Different Effects of Gender on Widowhood." Conference participation for both scholars was supported by the University of Evansville Academic Fund Board and Sociology Undergraduate Research Grants.
Submitted by Mari Plikuhn mp168@evansville.edu
Softball travels to Indiana State today
After securing a road sweep at Missouri State over the weekend, the University of Evansville softball team look to clinch another series win as they travel to Indiana State today in Terre Haute. Due to inclement weather in the forecast for Terre Haute, the game has been moved to a noon CT start.
Two weeks ago, the teams split a doubleheader at Cooper Stadium; ISU took game one by a 5-1 final before the Purple Aces rallied with a 6-3 win in game two as Izzy Vetter picked up the win and Haley Woolf scored two runs
Last Week
- Evansville earned its first road conference sweep since 2017, taking three wins against Missouri State in Springfield on Friday and Saturday
- Senior Emily Lockhart pitched a gem in game one, allowing one run on four hits in a complete game effort as the Aces took a 3-1 win; Lindsay Renneisen added a home run
- The offense erupted for seasons-highs in runs (11) and hits (16) on its way to an 11-7 win; trailing 7-6 heading into the top of the seventh, Bailee Bostic led the frame off with a home run to tie the score before Haley Woolf hit the game-winning grand slam with two outs
- A grand slam was the difference in Saturday's game as Eryn Gould recorded one in the second inning that made the difference in a 5-4 win
- Lockhart picked up the wins in all three contests while Izzy Vetter earned the first save of her career in the finale
- Gould batted .444 for the weekend, going 4-9 with two home runs, seven RBI, four runs scored and three walks
Reaching a Milestone
- Aces head coach Mat Mundell picked up the 200th win of his career in the opener at Missouri State
- In six seasons at Illinois-Springfield, Mundell accumulated 117 wins with the remainder coming in his time at Evansville
Player of the Week
- For the second time in her career, sophomore Eryn Gould earned MVC Player of the Week accolades on April 22
- Gould is on an absolute roll for the Purple Aces, starting the week with a 9-game hit streak
- Over the previous nine games, Gould is batting .462 (12-of-26) while raising her average from .244 to .292
- She capped off the streak in the weekend series victory at MSU, batting .444 with two home runs and seven RBI; her grand slam in Saturday's series finale was the difference in a 5-4 UE win
- Gould checks in with a .292 average while starting all 41 games at catcher, second base and in the outfield; her average has come up 48 points over the course of her streak
- She leads the team with nine home runs, eight doubles, 24 runs and 27 RBI
3-for-3
- Senior pitcher Emily Lockhart was a perfect 3-for-3 over the weekend, picking up all three wins at Missouri State
- Lockhart accumulated a 2.44 ERA in 14 1/3 innings of work while striking out 12 Bear batters
- Lockhart is enjoying her best college season with eight victories and a 3.88 ERA; her win total, strikeouts and ERA are all the best of her career.
Stepping Up
- Sophomore Toni Galas continues to quietly have a nice year at the plate for the Purple Aces
- She completed the MSU series with her top offensive effort going 3-3 with a run and two stolen bases
- Galas is batting .327 on the season while reaching base 42.1% of the time
- She has appeared in 35 games while making 18 starts and is a perfect 11-for-11 in stolen base tries
Scouting the Opponent
- Indiana State comes into Wednesday's game with a 15-29 mark while going 3-16 in the Valley
- Leslie Sims paces the Sycamores with a .385 average; she has scored a team-high 41 runs and has tallied 27 steals in 29 tries
- Shaye Barton tops the team with 29 RBI while Brooke Mann has added the power with six home runs in 2019
Submitted by Bob Pristash rp113@evansville.edu
Contribute to AceNotes
To have content considered for inclusion in AceNotes, please submit a Marketing Request Form. Deadline for submission to AceNotes is 10:00 a.m. on the requested date of publication. Only articles concerning UE related/sponsored activities will be accepted. Articles submitted to AceNotes may be edited for length and clarity. Submitter contact information is at the end of each article.